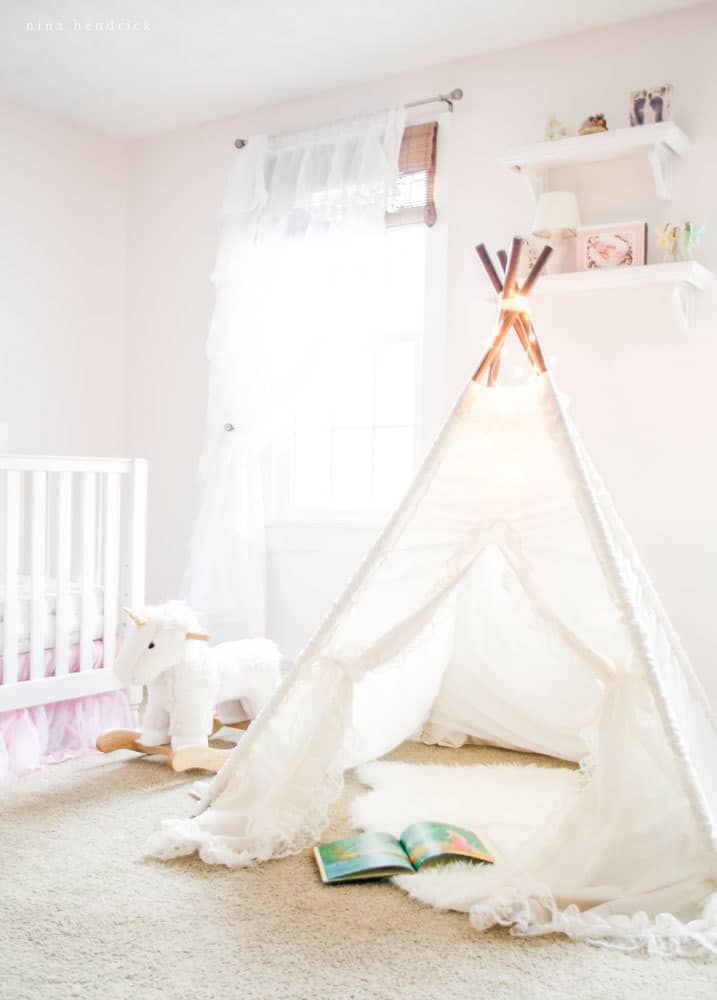 When I was a little girl, my favorite thing in the world was to read. I would take a book over a movie or TV any day! I would build myself a nest of blankets and pillows and go on adventures through the stories.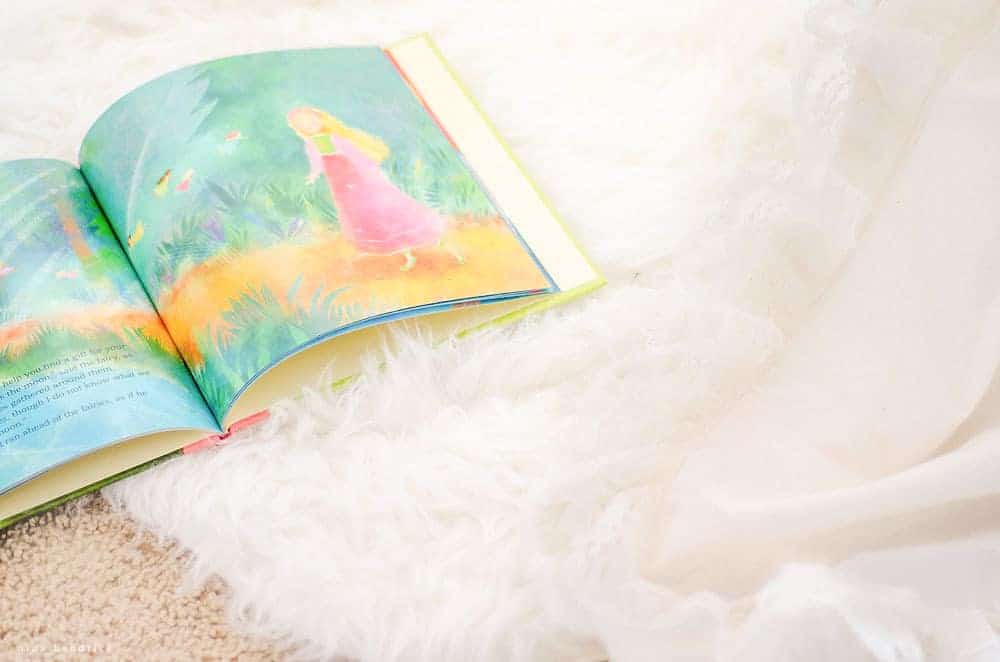 Growing up in a house full of boys I feel like Lyla will need a quiet retreat.  Of course, I also hope to instill a love of reading. When I was planning her nursery, I thought she should have a little special "den" of sorts to dream, play, and read.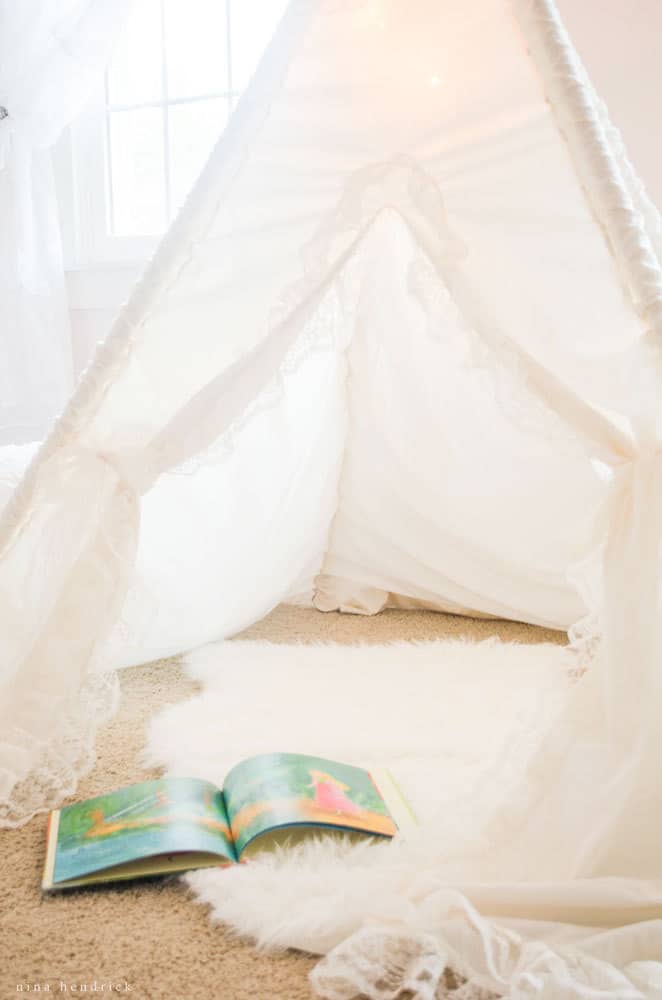 Sugar Shacks Teepee provided me with the lovely tent mentioned in this post. However, all opinions are my own. This post also contains affiliate links for your convenience. Please see my disclosures here for more information.
One day this tent from Sugar Shacks Teepee caught my eye on Instagram. It was perfect for what I had in mind! It is delicate, feminine, and whimsical- all things that I am drawn to. I could so easily picture a little girl curled up reading inside under the twinkle lights.
Although at the moment Lyla's main interest is gumming whatever toys she can get her hands on, I think that someday this tent will be her favorite space. I know I would have loved it when I was a little girl!
This particular tent is called the "Isabella". It caught my eye because of the beautiful lace, but there are many other lovely styles to choose from. The boys have been particularly interested in the tent, so I am considering purchasing the "Luke" for them this Christmas. They would also get a kick out of the boys only sign. I love that the tent is easy to store, too. If I need more space, it easily folds up!
Lyla's room is so close to complete! I have a few small projects ahead of the big reveal. I can't wait to share!
Nursery Sources
Paint Color: Benjamin Moore's Touch of Pink (Lightened by an additional 25%)
Play Tent- Sugar Shacks Teepee
Hearts & Stars Mobile
 (similar)
Crib Skirt (PB Kids, no longer available)

Curtains- Decor Steals (offered periodically)