25 Soft & Subtle Baby Girl Nursery Ideas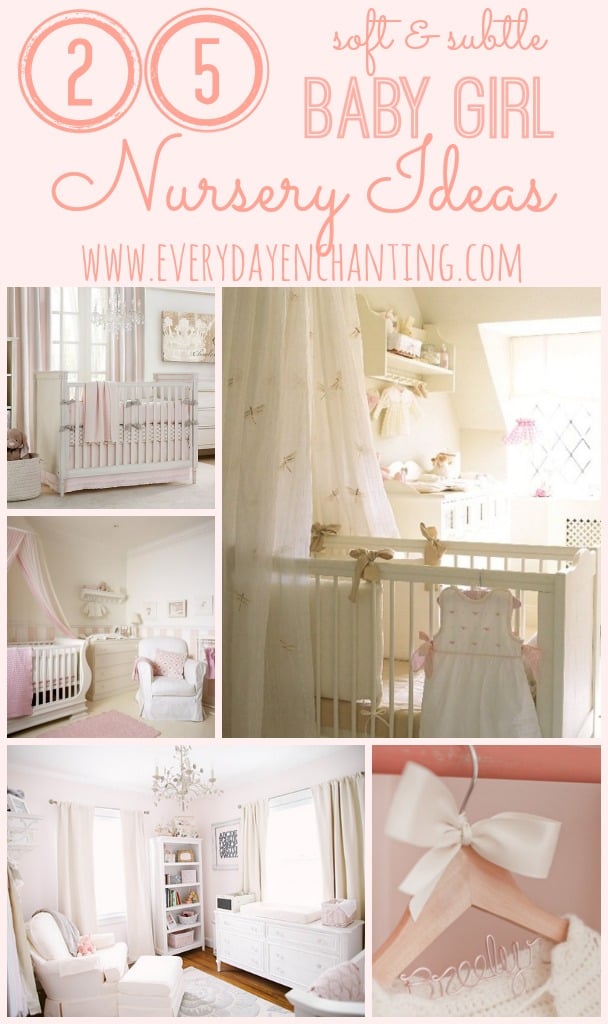 So as a follow-up to my post about neutral nurseries, today I'm sharing a round-up of my favorite sweet & subtle baby girl nurseries! Everything about this baby is making me into a hypocrite- I said we'd keep it a surprise, but we found out her gender (and I'm so glad we did!). I also said we wouldn't be painting the walls pink… but guess who's neck-deep in soft/barely pink paint swatches? I thought I would share some of my favorite inspiration today. I want her nursery to be feminine but not obvious- and based on my "Pinterest Research" there are a lot of soon-to-be girl mamas in the same boat. I think these 25 ideas represent that wish perfectly! You can follow along with my inspiration for Baby Girl's Nursery here!
 25 Soft and Subtle Baby Girl Nursery Ideas
More Nursery Inspiration:
25 Neutral Nursery Ideas
Join the Weekly Newsletter
Subscribe to get our latest content by email and access to our File Library. Download organizing and home decor printables FREE!
Nina is the owner & designer of Nina Hendrick Design Company and the Nina Hendrick blog. Along with her husband Mack, she is chronicling the journey of transforming their builder-grade 80s colonial into a modern day farmhouse. Nina and Mack live in the suburbs of Boston with their three children and golden retriever Lucy.