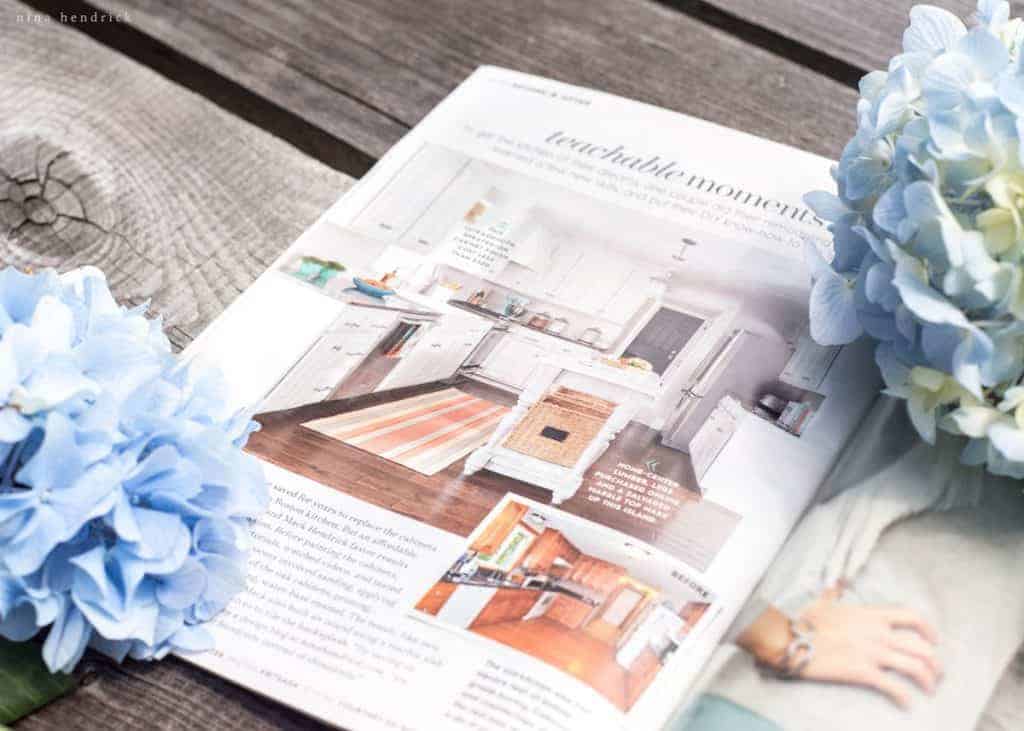 It feels a little surreal to even be writing this, but our kitchen, breakfast nook, and pantry are featured in the August 2016 issue of Better Homes and Gardens magazine! To see our projects in print is a feeling like none other that I've experienced professionally. This was one of my biggest goals as a blogger, and I can hardly believe it came to pass.
You can find the issue on newsstands now to read the entire article. How perfect is it that the cover photo is hydrangeas? My most favorite flower in the world, and also Mack and I's wedding flower seven years ago.
Along with the exciting feature and whirlwind of this article, I have another exciting announcement… I will be writing for Better Homes and Gardens as a digital contributor! I was going to wait to make the announcement when my profile on BHG.com went live but I can't even wait.
So what this means is that you will see articles written by yours truly right on BHG.com, alongside other writers and contributors. I will continue to write this blog, of course, but I can also add the exciting title of "Contributor to Better Homes and Gardens" to my resume… Pinch me.
I am so thankful and in awe of these incredible opportunities. When I set out to start a blog, I never imagined it would be read at all, never mind that I would eventually be partnered with my favorite brands and magazines. Thank you so much to those of you who have followed along on this crazy and exciting journey. Having such a loyal support network of readers, fellow bloggers, friends, and family has made all of the difference in the world!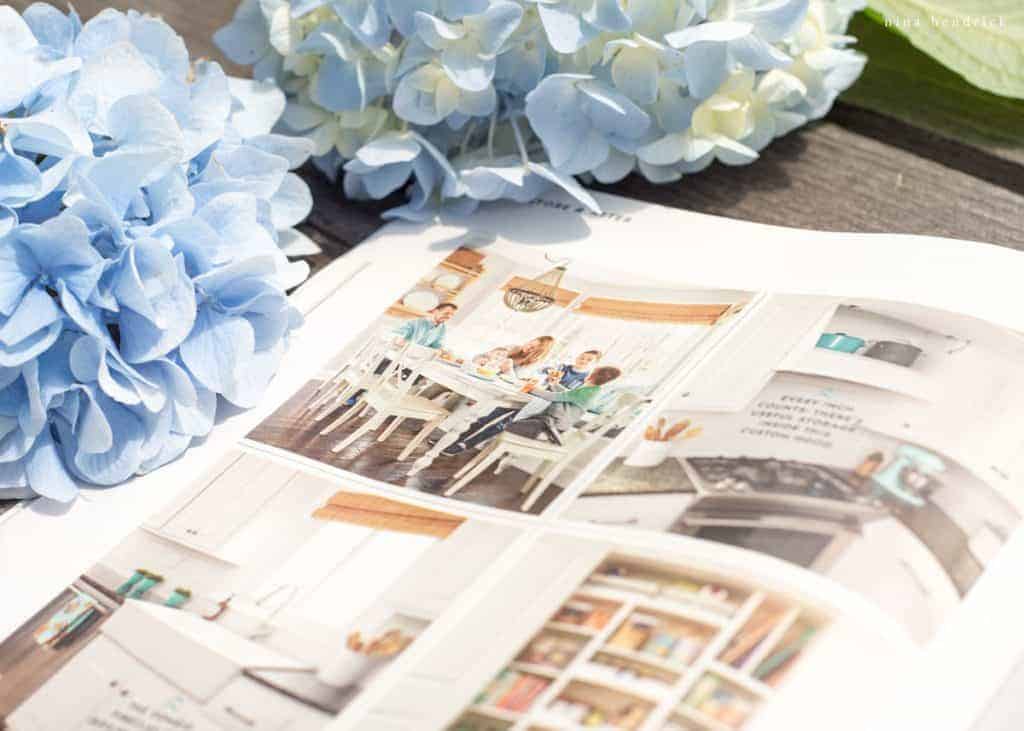 As always, I can't end this post without thanking Mack. He always sees and understands my vision for our home, has an incredible amount of patience for my indecisiveness, and works tirelessly with me to bring our ideas to life. I couldn't have imagined that the boy I met at a lakeside dock ten years ago would be my perfect partner in life. I feel incredibly lucky that we found each other so early on, and that we are on this crazy adventure together.