Camp Lakeside Porch Inspiration & Updates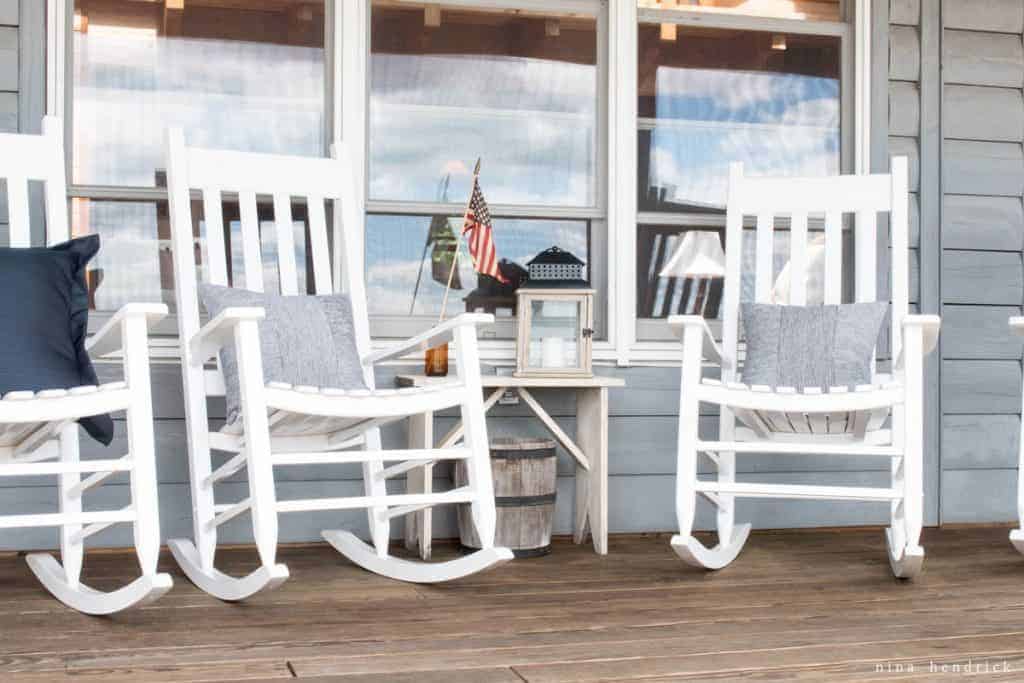 Hello from Camp on this sunny 4th of July! Thank you so much for all of the sweet words on my previous post, we were so happy to see that others recognized the beauty and charm of Camp as much as we do! Shortly after that post, Mack surprised me with some new rocking chairs for the Camp porch, which has snowballed into a fun little update. I thought I would share the inspiration and the steps along the way as we will be here in New Hampshire for a good part of July.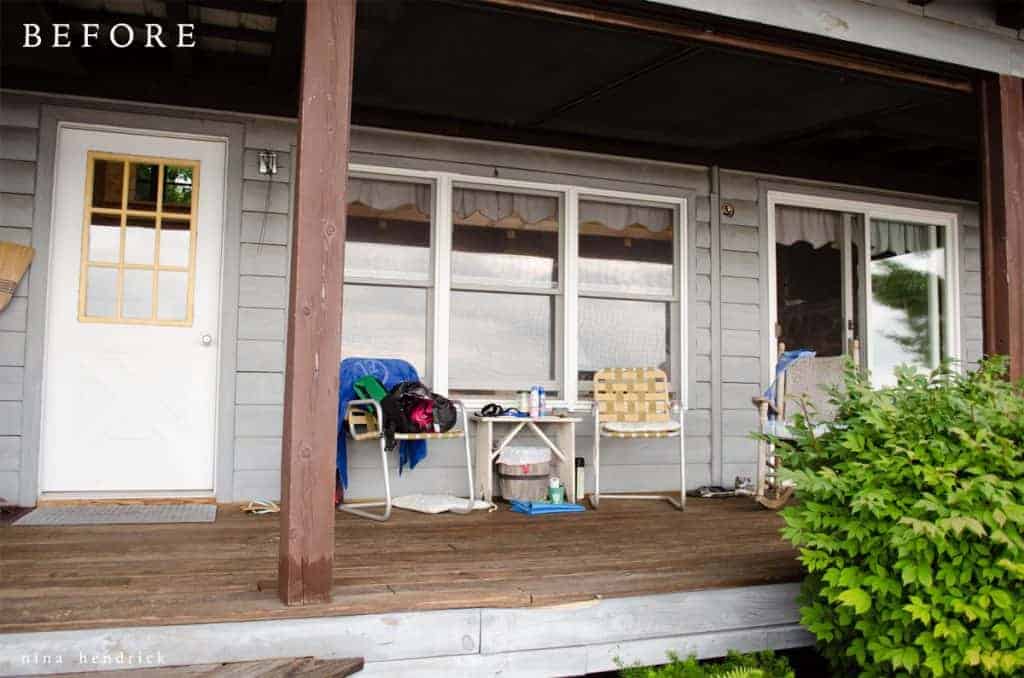 The porch is basically the main living area of the Camp. It's where we visit with company, entertain, grill, etc. It is steps away from the beach and lake.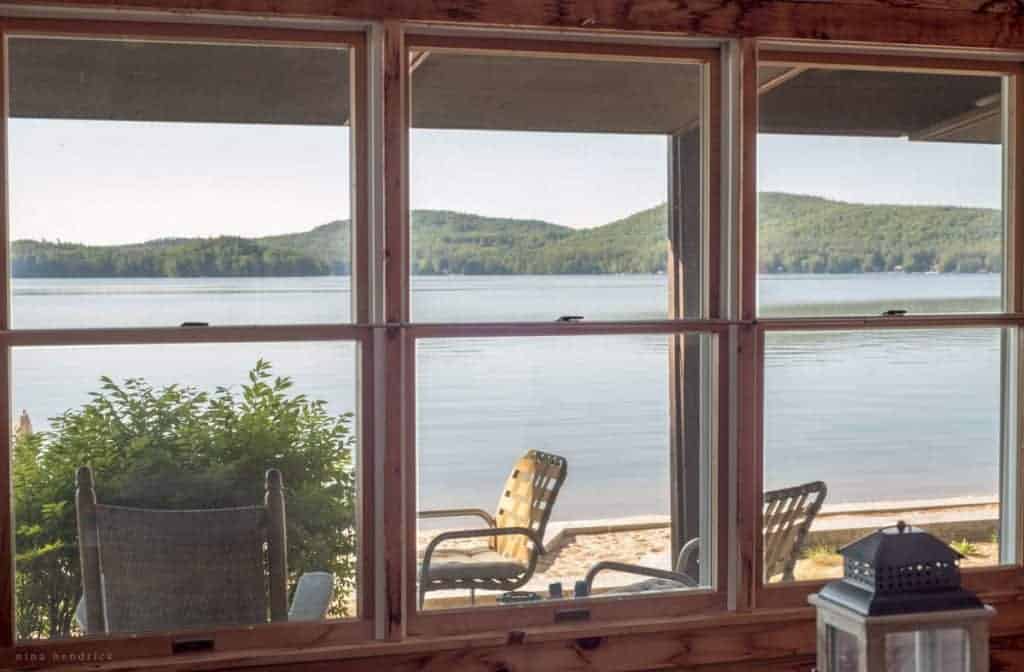 Unfortunately, the old metal and woven chairs weren't exactly the most comfortable thing in the world, nor were they the prettiest. The porch tends to accumulate a lot of clutter in the form of sunscreens, bug sprays, snorkel gear, and wet bathing suits so I'm working on ideas to organize those items.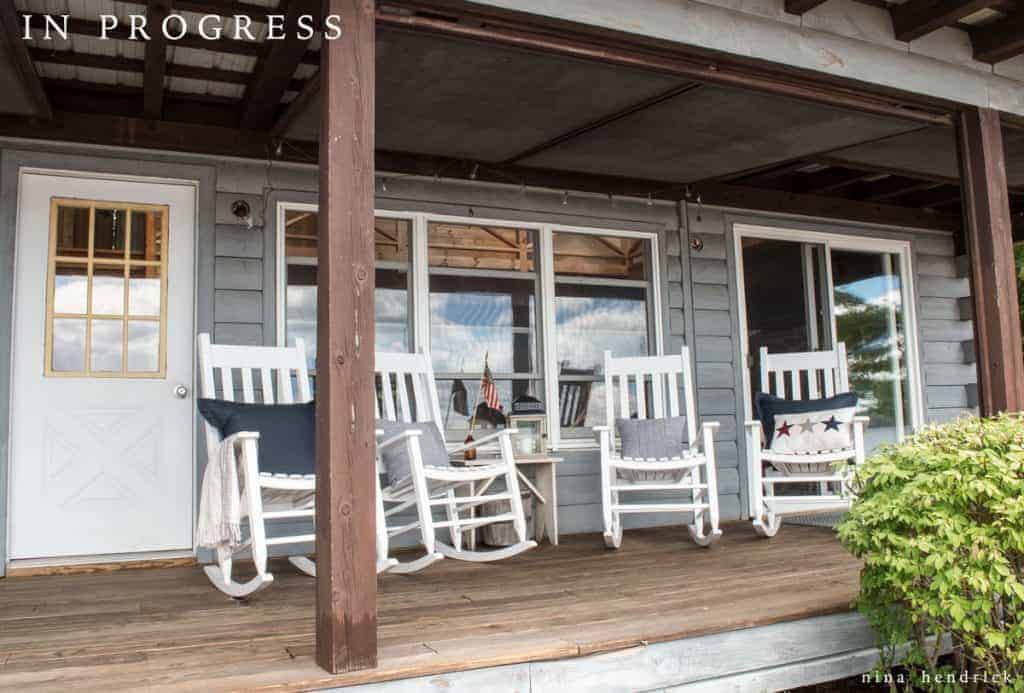 In the meantime, these white rocking chairs are just perfect and classic New England style, in my opinion. It definitely makes time spent on the porch more enjoyable!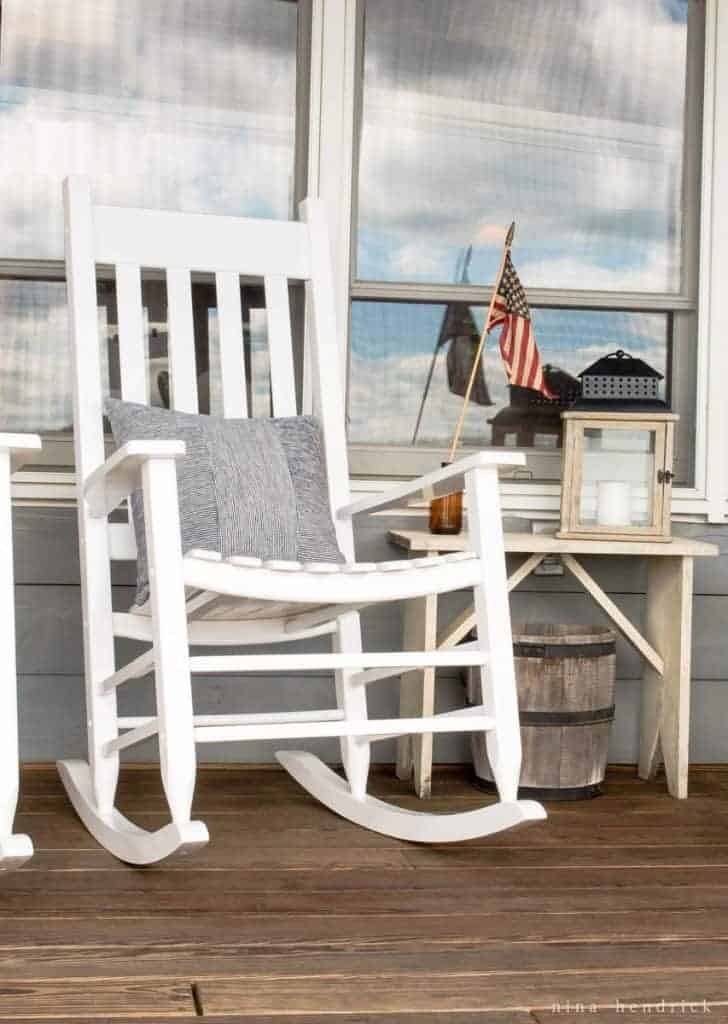 There are still a couple of maintenance things I'd like to work on, such as pressure washing the area (there's a lot of pollen and spiders), and giving the door a fresh coat of paint. I'm not entirely sure if the yellow plastic was intended to be yellow or if it has aged to that color. At any rate, I think a fresh coat of crisp white is in order! In my wildest dreams, I'd love to paint it a sharp navy, but I'm guessing I won't get clearance on that one :)
Eventually, I'd also like to find some nautical-style outdoor sconces. The porch is already wired for outdoor lights, which is very convenient. We also have the outdoor string lights hung up tentatively. We sat out on the porch a couple of evenings ago and found that they attracted a lot of bugs, but they are still so pretty.
No. 1 | No. 2 (similar) | No. 3 | No. 4 | No. 5 | No. 6 | No. 7
There are a few more sections of the porch, which I will share another time. There's an area for grilling, which would be perfect for a zinc-topped bar cart (more thank likely a DIY). There's also a small, uncovered area in front of the master bedroom where we might be able to fit a patio table.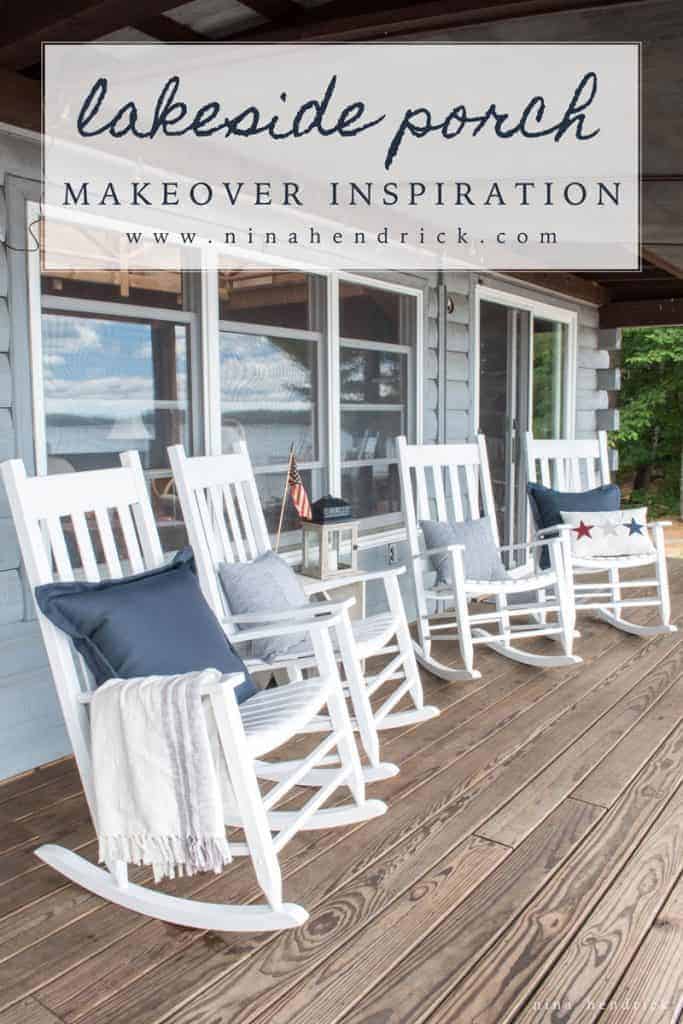 I have a lot of ideas, but luckily also a lot of time. It's just fun to dream, right? :) I hope you all have a fun and safe Independence Day!