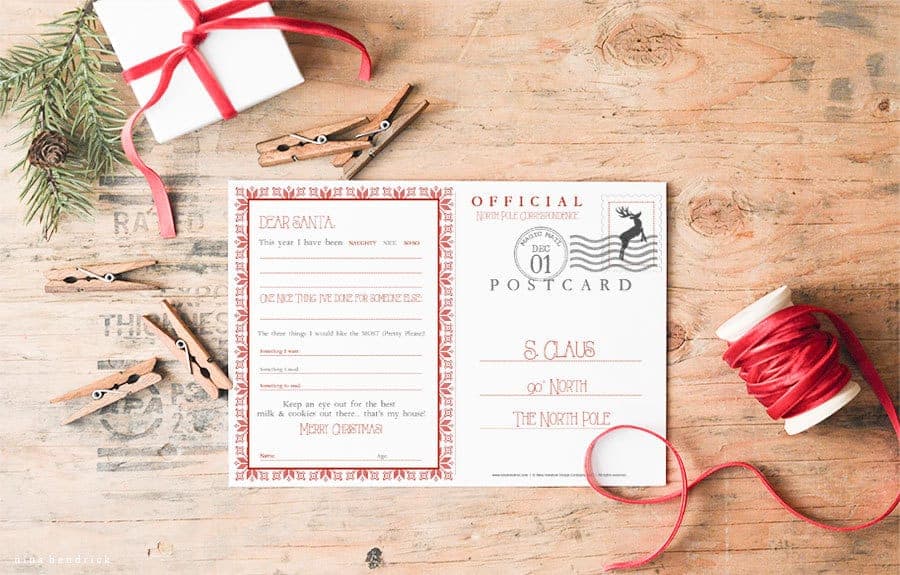 I hope you all had a wonderful Thanksgiving! Because of the big snowstorm we got here in New England, we aren't having any trouble getting into the Christmas spirit- we have carols playing, cookies baking, and hot chocolate brewing. And of course, the boys are very much thinking about Santa!
I created this fun free printable postcard  to Santa for them to fill out. Most post offices have a special box at this time of the year for letters to Santa. I like to make a color copy to save, too!
CLICK HERE TO DOWNLOAD THE FREE PRINTABLE POSTCARD TO SANTA
I recommend printing on cardstock and from Adobe Reader.
Join the Weekly Newsletter
Subscribe to get our latest content by email and access to our File Library. Download organizing and home decor printables FREE!