Free Printable Weekly Menu and Shopping List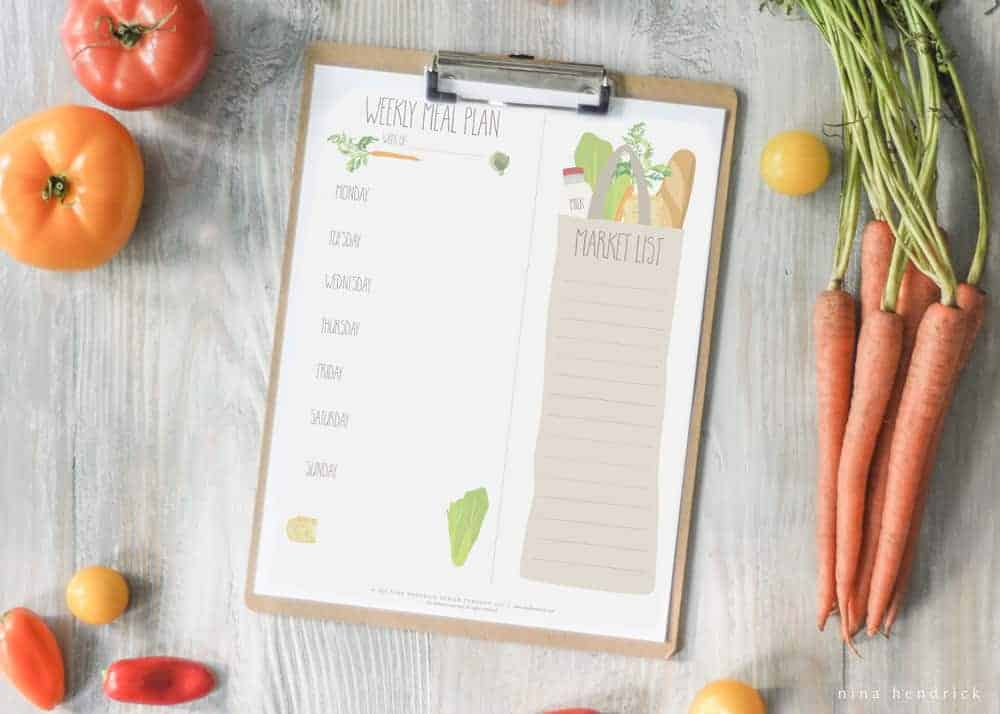 Do you wish you were more organized about your weekly meals? I'm giving it a try. Today I'm sharing a freebie- my "lite" free printable weekly menu and shopping list. I use this version on weeks when I already mostly have my act together, and I have most of my groceries already. My "Big" list has a lot more spaces and is categorized.
This post contains affiliate links for your convenience. Please see my disclosure here.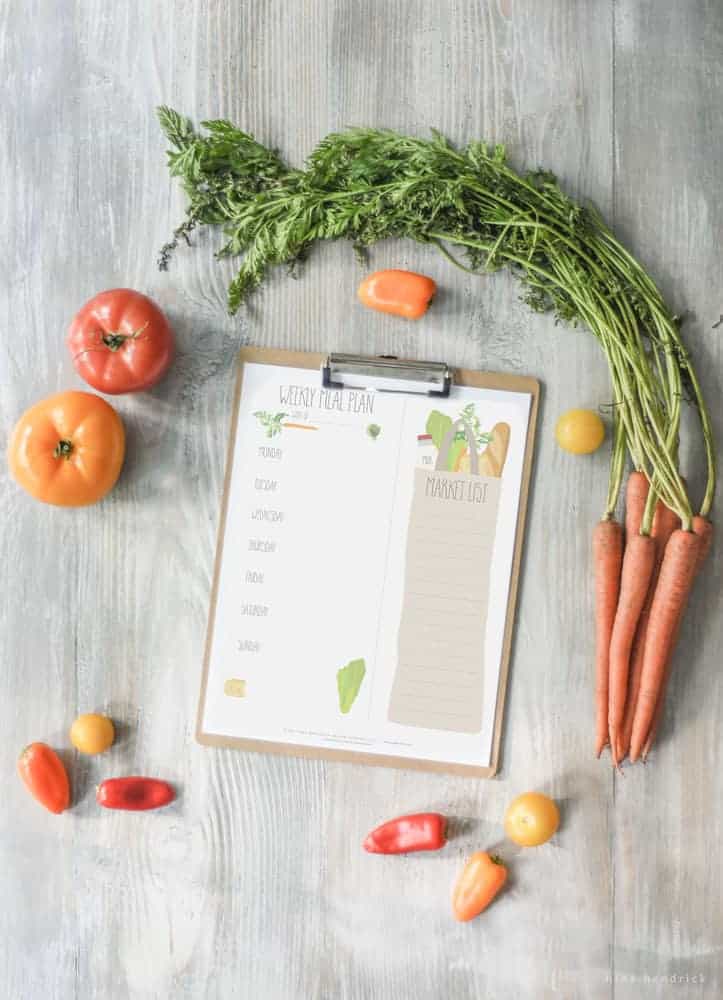 You will notice that the week starts on Monday. There's a simple reason for this- Monday is shopping day, so it's the beginning of our meal week. In the first column, I plan the meals that will work for each night. Then, I pull up the recipes and scan the ingredients list. I make note of what I don't have on a small sticky note. Then, in the left column, I organize it by the order that it appears in my regular grocery store. This makes my trip a lot quicker! It also helps me to check and see if I have any coupons that will be relevant for what I need. Overall, it helps me save money because I don't buy random things (and then waste them). An organized grocery trip also prevents a late week trip to the (more expensive) little grocery store nearby to grab what I forgot. Or worse- grabbing it at Target on top of the already excessive things I'm purchasing. Although sometimes I stray- I really try to stick with this list system. It's tried and true.
Enjoy! I hope this Free Printable Menu Planner & Shopping List helps you have a less stressful shopping trip, and maybe even helps you save a little money in the long run!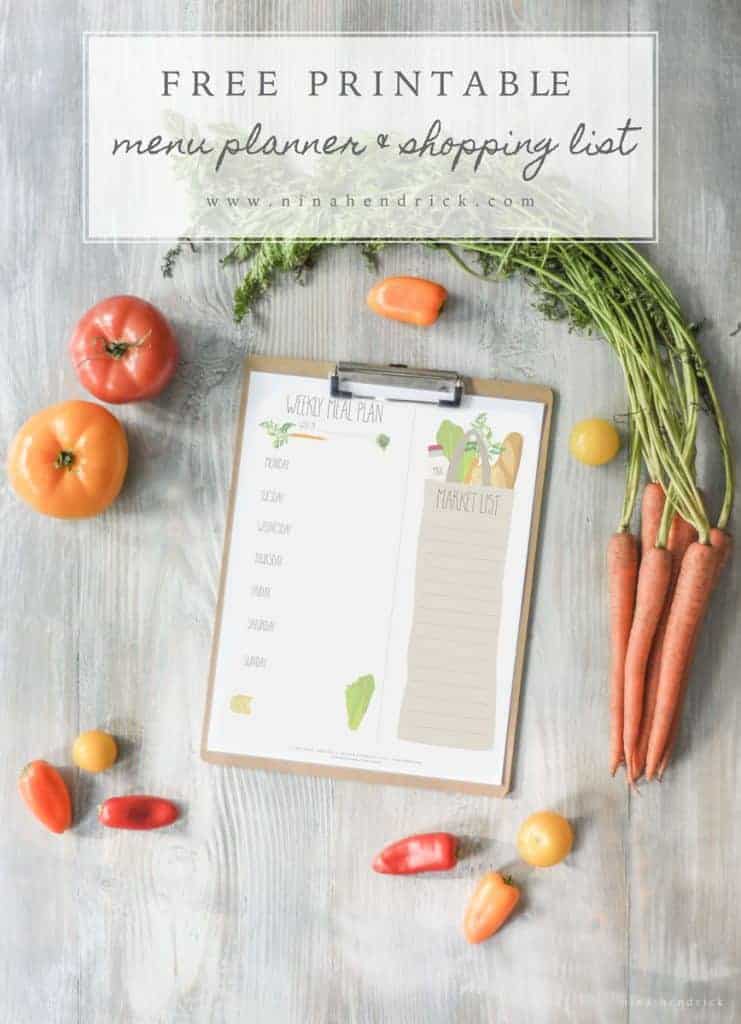 You May Also Enjoy: