Add this happy fall owl watercolor to your autumn decor for a whimsical touch!
I'm so happy to share a fun new watercolor with you today! I painted this sweet little Happy Fall Owl Watercolor for you as part of our latest Fall collection. You can see it here!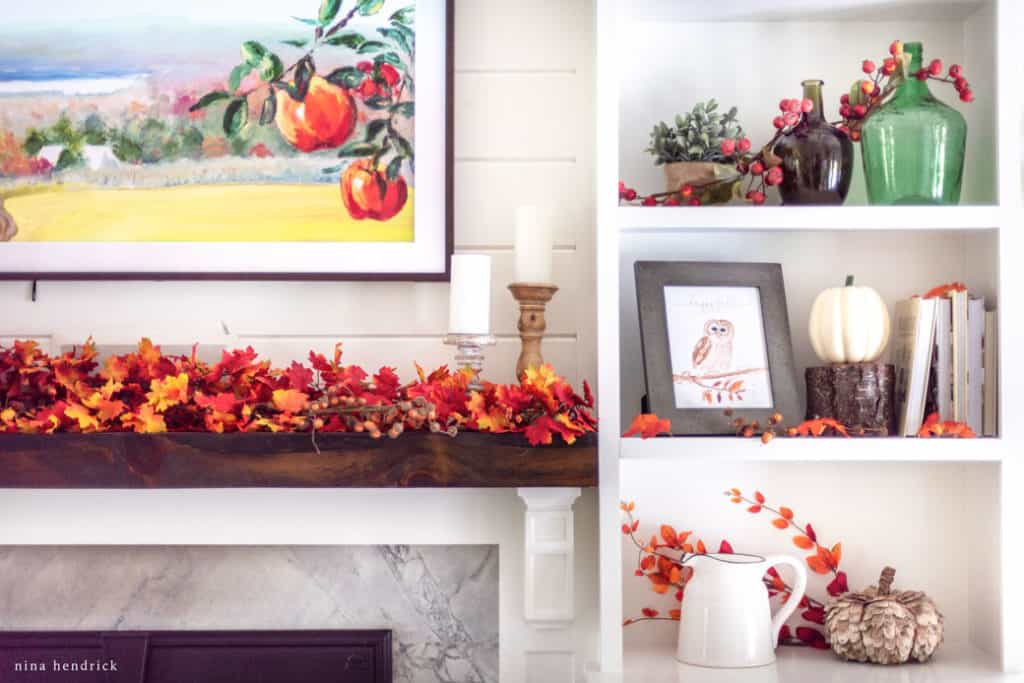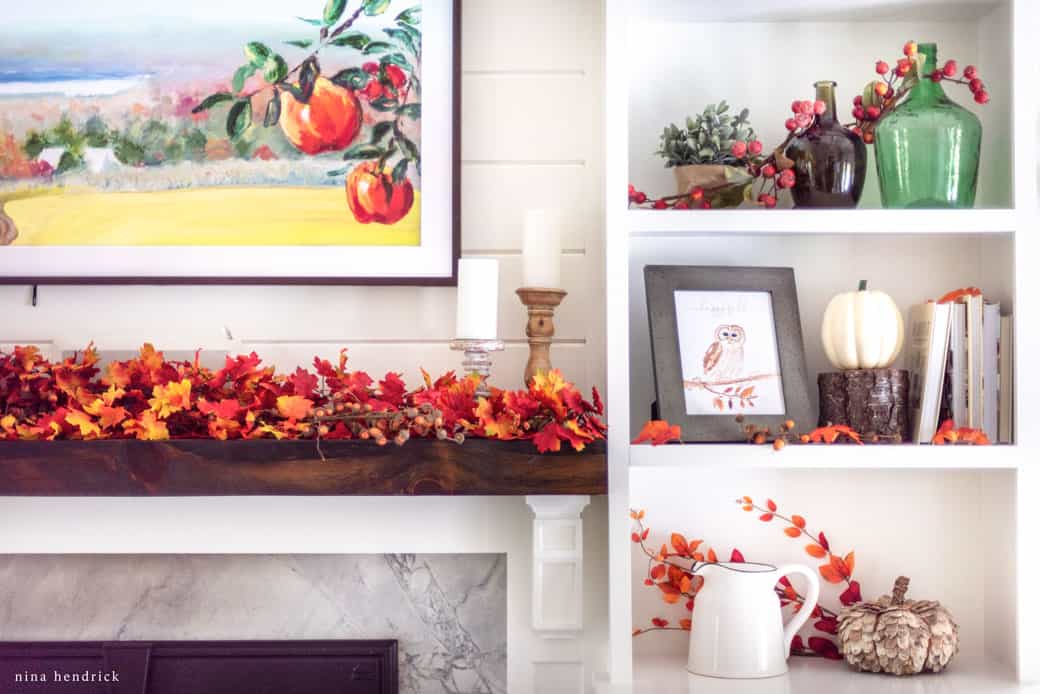 Happy Fall Owl Watercolor
I am slowly but surely getting more into the fall mood, especially as the air turns crisper here in New England! I've started the process of switching the shelf decor over to a more autumn style.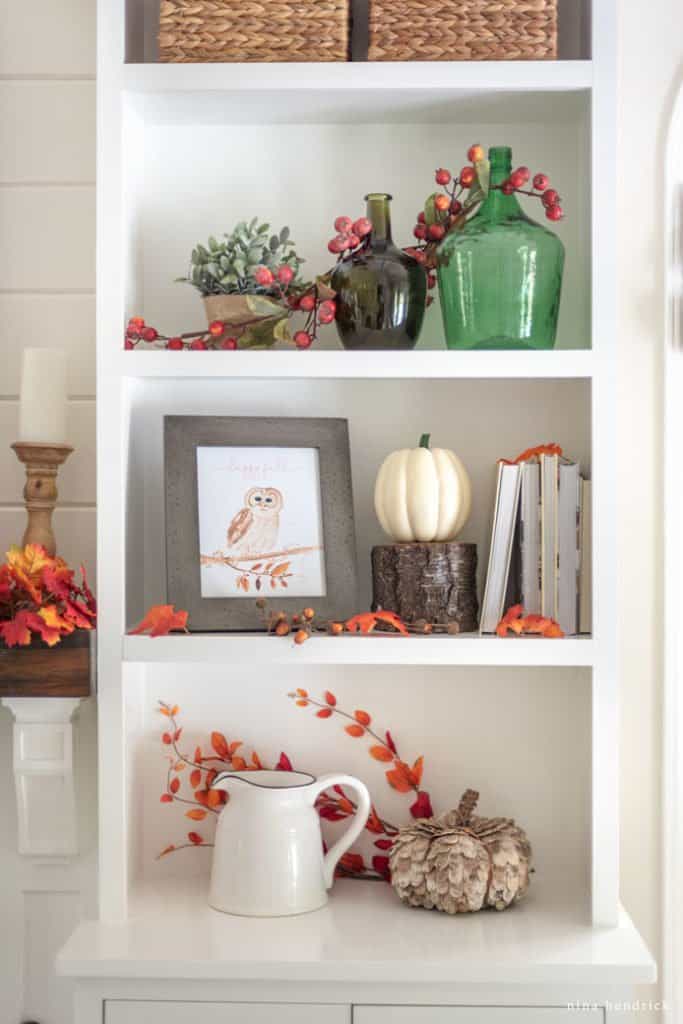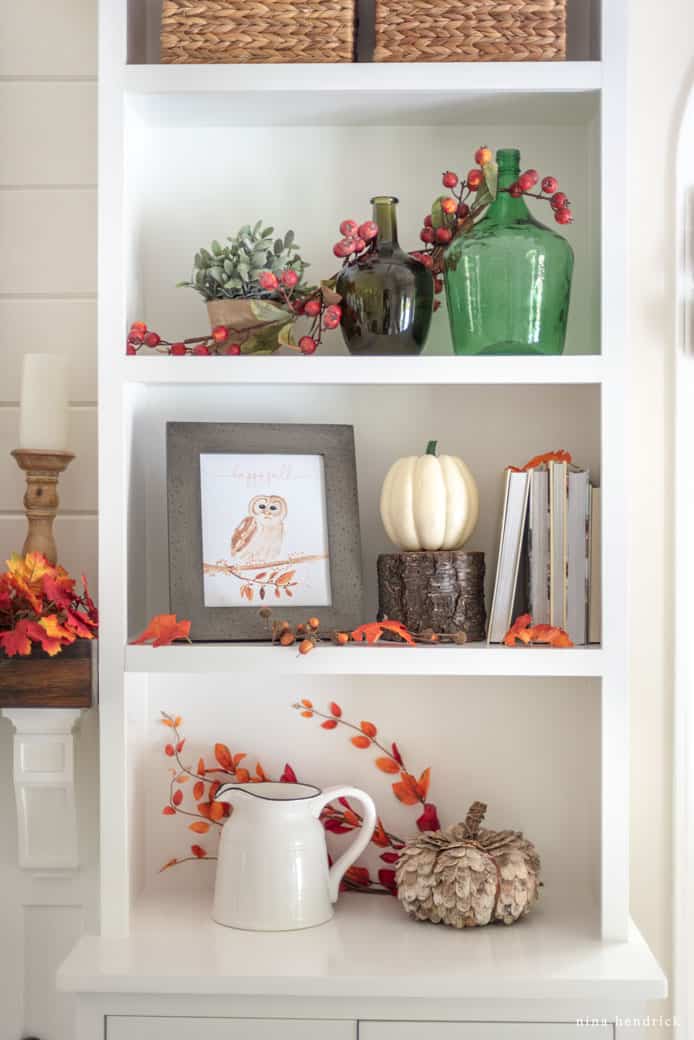 I have been wanting to paint an owl for you for a while, and when it came time to come up with a printable for fall, that was what immediately came to mind!
He isn't perfect, but he's sweet, and painting is something I enjoy very much. I thought I'd show you today how I styled him to spark some ideas for your own home!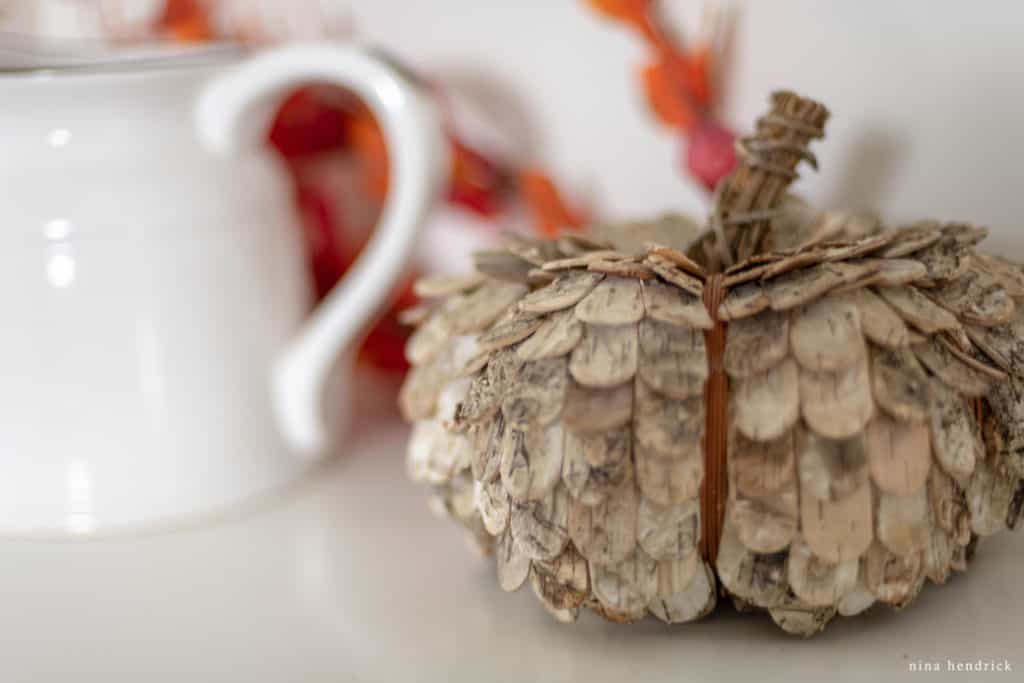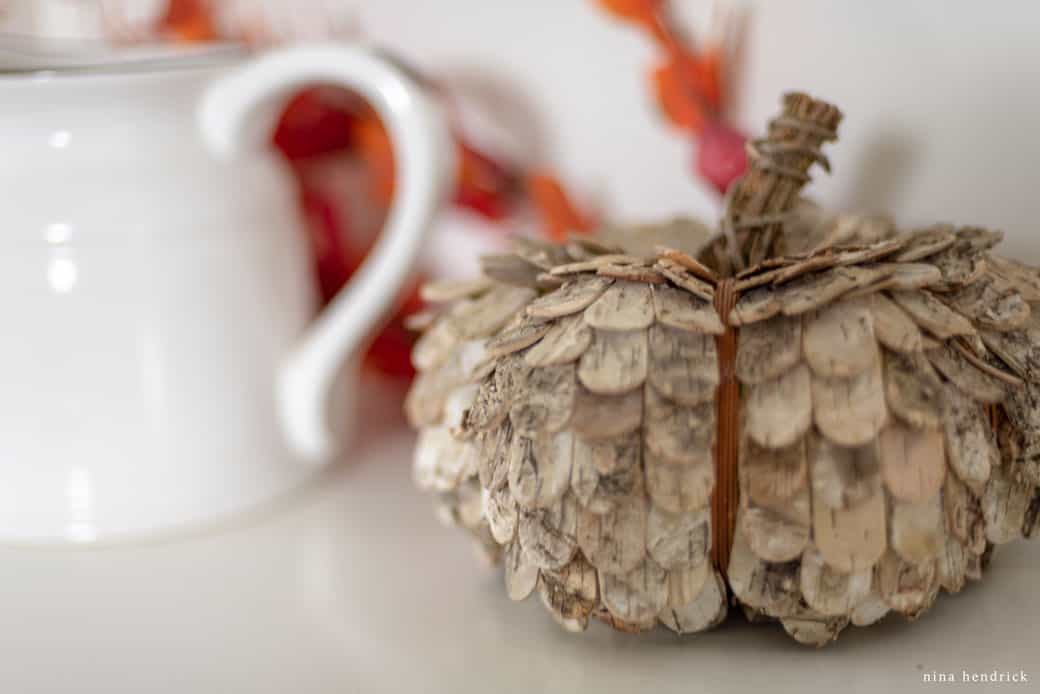 How to Style Shelves for Fall
For the rest of the decor on the shelves, I kept the foundation decor that has been there on the built-ins since they were completed last year. I added in a few seasonal accents that I've had for several years. I'll try to find updated sources for similar pieces!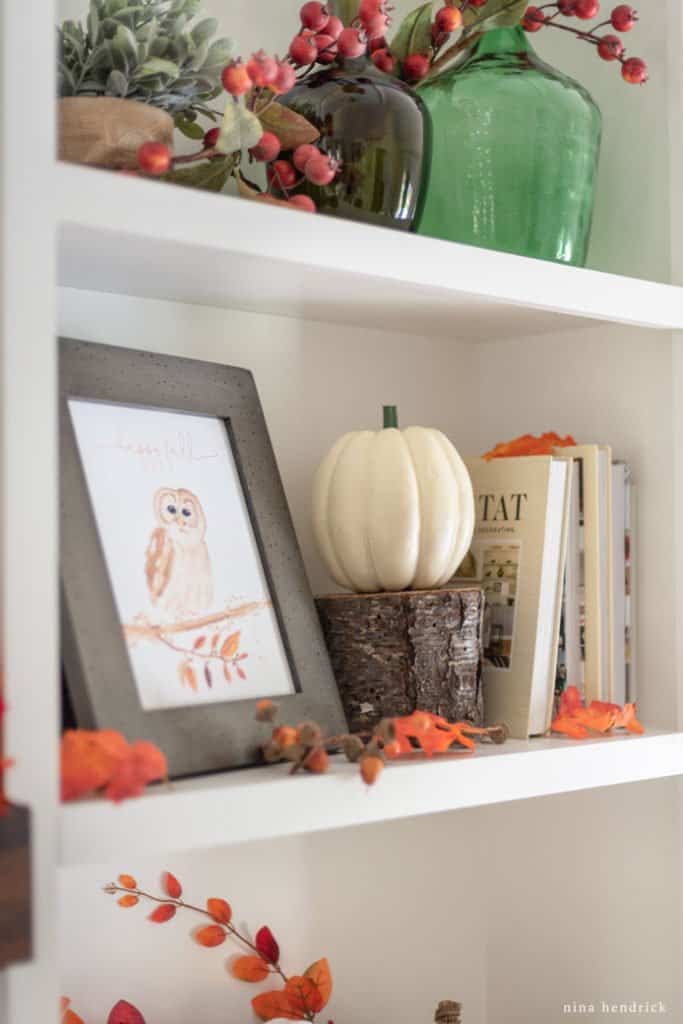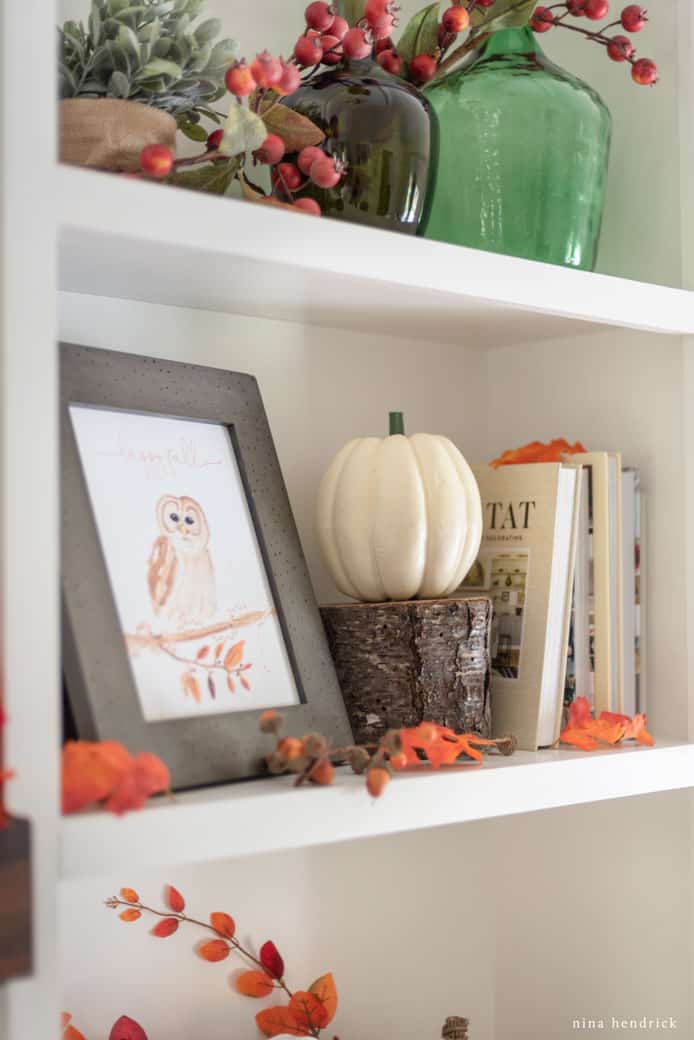 I typically mix faux and real pumpkins in the Fall. I usually begin decorating before the pumpkins are readily available. One of these years I need to invest in some realistic faux pumpkins!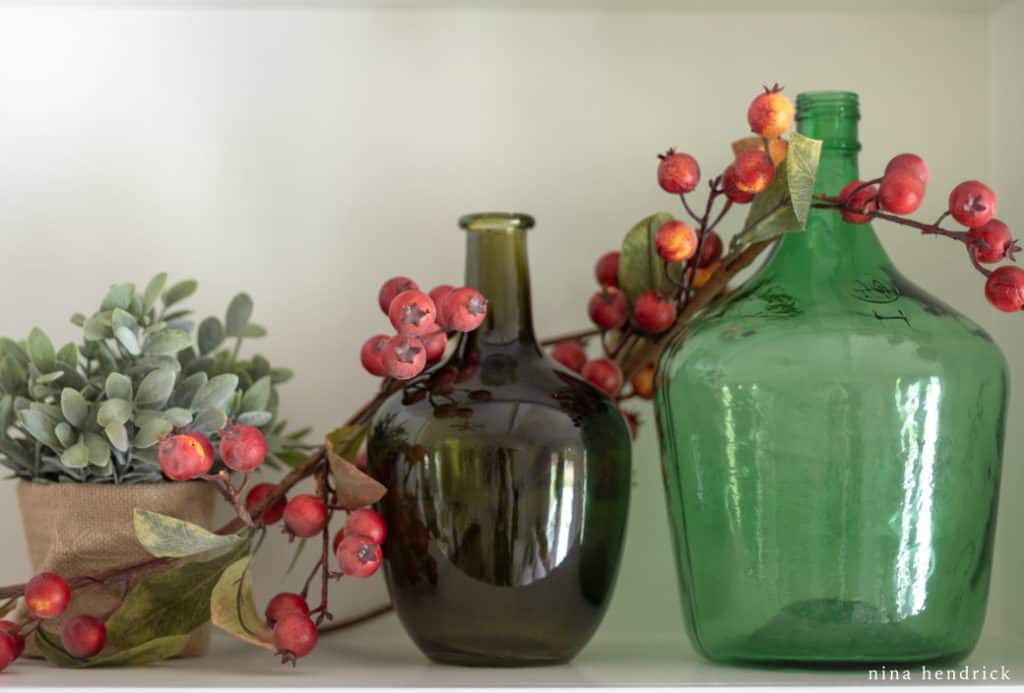 I shared the rest of the mantel and built-ins in this post, but here's a quick sneak peek. I mixed in some berry branches with dollar store leaf chains to make everything a bit more robust.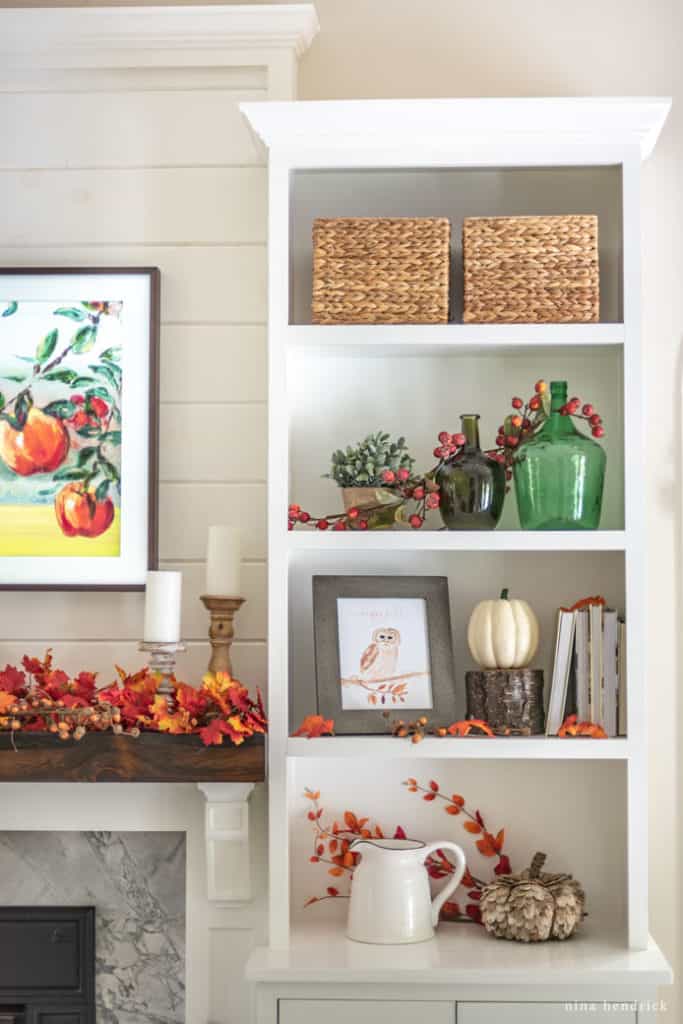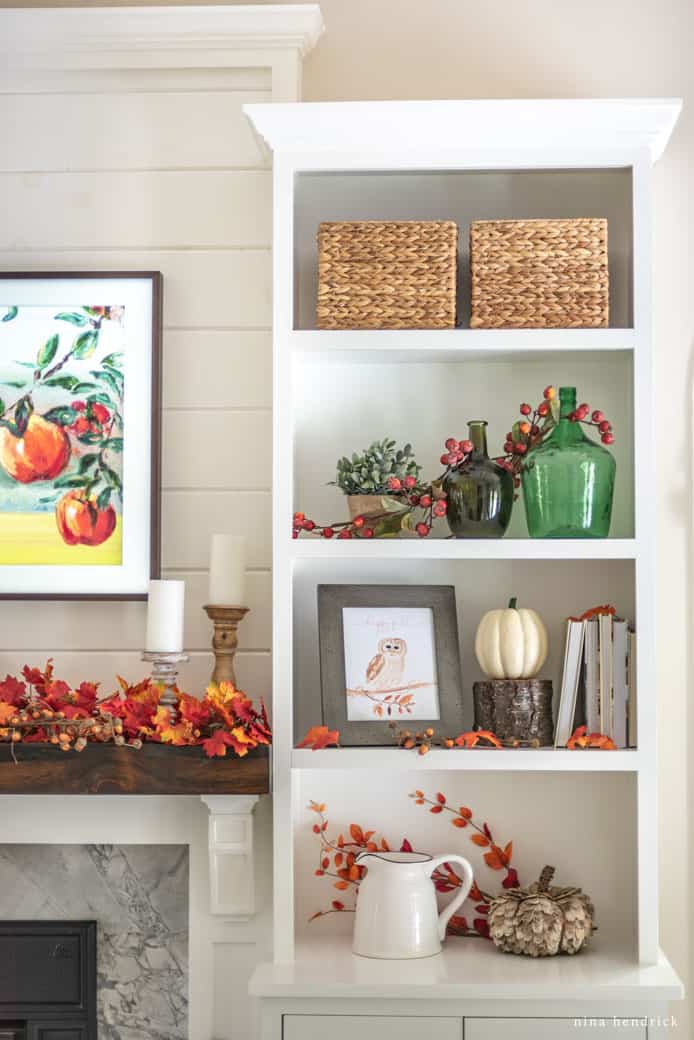 Overall it was a simple display thanks to the decor I keep here all of the time. I love to keep things easy and then just make small changes from season to season.
Get the Happy Fall Watercolor Print:
https://shop.ninahendrick.com/product/happy-fall-owl-watercolor-print/
I hope that you enjoy this little guy! If you print this out and use it in your decor, please tag @ninahendrickhome on Instagram so we can share it in our stories!