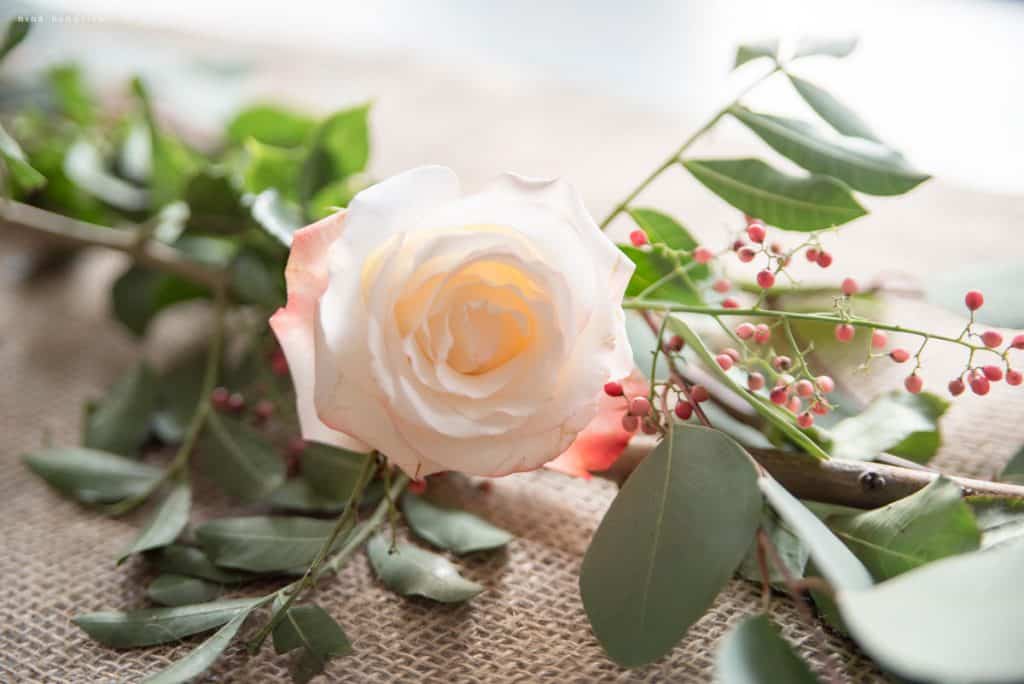 I've now completed one month of my major lifestyle change! I wanted to first say thank you to everyone who commented on my first blog post and on social media. It was extremely encouraging and inspiring to hear your stories and to know that you are in this with me!
If you're wondering why you're seeing a fitness and weight loss post on a decor blog, it's because I am embarking on a nine-month lifestyle change. You can see my first post here. I've decided that becoming a healthy person is the missing puzzle piece to finding greater success and happiness in all parts of my life. I'm sharing my journey in hopes to inspire someone who may be in the same position that I am, and also for accountability. Don't worry, we will be back to our regularly scheduled decor and organizing posts next. :)
Today I wanted to talk about some of the things that have really helped me this past month, some of the inevitable challenges, and finally to share my progress.
This post contains affiliate links for your convenience. Please see my disclosures here for more information.
Eating: I once read that "weight loss happens in the kitchen, and fitness happens at the gym". I am of course an advocate for both, and I've tackled both fronts full-force. I have adhered faithfully to my paleo eating, and I am planning to continue past the 30 days of a traditional Whole30. I've had a few challenging days, which have always coincided with improper planning (more on that in a minute), but overall I can see myself living like this (for the most part) long term.
Meal Prep: An area in need of improvement for me is in planning ahead. I've found that it's key to have healthy options on hand at all times- to prevent the hanger meltdowns. Towards the end of the month I bought this slow cooker, which I've been really happy with so far. I find it much easier to make large batches of things like shredded chicken and pork and then to eat small portions for various meals. I also started visiting Whole Foods and bought some convience items like zoodles and prechopped peppers and onions. While I love to cook, I am not a huge fan of prep work- so these time-savers were worth it to me.
Water: I drink SO MUCH water. With my hypertension, I have always retained a lot more water that I should. This past month I aimed for 3 liters of water per day. I bought a couple of the 1.5 liter "big bottles" of Evian and then refilled from my Brita water dispenser. My favorite water bottle for the gym is this one. All of my water intake is paying off, one of my "non-scale victories" this month is that my wedding rings are looser than they've been in years!
Exercise: Through the 12 week challenge, I have learned that I am capable of much more than I imagined. There has been a lot of sweat (gross, but a fact) and some tears, but I am surrounded by encouraging trainers and kindred spirits who are on similar journeys. We are constantly encouraging each other- especially when things get difficult. I have done push-ups (not well, but I've gone from zero to a couple!), sprints, lifted kettlebells, and pushed sleds. I have pushed way past my boundaries and it has been an incredibly eye-opening experience. One of the things that I've tried to do is positive self-talk while I'm pushing through a challenge. Rather than saying to myself: "Oh no, I can't!", I say: "Look what I've already done!". It's powerful to experience the opposite of the downward spiral- the growth mindset definitely promotes more positive choices.
I am also working my way through the Couch to 5K program on our treadmill in the evenings. I am currently on week 5, I had to slow down a bit due to shin splints. It has been another empowering challenge for me. While I am a long way off from that elusive "runner's high", I am so pleased with the progress I've made so far. I've gone from barely surviving a minute of running, to running in 5 minute blocks before needing to slow down to a jog for a few minutes. It gets really hard at the end of those five minutes. I push through by imagining the disappointment I know I'll feel if I have to repeat that night's challenge instead of moving forward. Now that I have new sneakers (I went to a running specialty store to get fitted correctly) I've seen a huge jump in performance. I didn't realize how much my 5-year-old sneakers were holding me back! I also watch The Crown on Netflix while I'm running, and it's really good- FYI.
I have been thinking a bit about the future, in spite of my general mentality of taking each day at a time with this process. Two things I really want to try are yoga and barre! I will let you know if I work up the nerve.
Self Care: For a long time I've felt guilty about getting a manicure or pedicure or facial- or even my hair cut- but now I realize that those small gifts help me to feel better about myself, which leads to me being more motivated and effective in the other areas of my life. I'm more likely to get things accomplished on a day that I feel "put together" versus a day in my pajamas. I'm not necessarily doing all of those things all of the time, but I now see how valuable they are, and that it's more like an investment than simple pampering. I had some gift certificates from Christmas and I bought myself a Clarisonic Mia Fit. I kid you not, following up my workout by washing my face with this little machine feels like a spa ritual. I've seen a noticable difference in my skin (I'm using products created by my local aesthetician), which is also helping my confidence.
Other Thoughts: This metamorphosis is taking up a lot of my time, and as I predicted, I'm still trying to work out the balance of it all. However, I can't help but notice that I'm actually more successful at getting things accomplished now with this busy life I find myself living. While I feel like I need to spend more time on this blog and my business in the next month, I am so happy with the progress I've made on this top priority of better health. I seem to have a more positive mindset, and I've even noticed that I have more patience and fun with my children.
Pounds lost since January 1st: 22 (!)
Yes, I realize that number seems huge and incredible. Remember, I have a lot to lose! That number just completely stunned me. I drank what felt like a swimming pool of water in the past month and I also went from completely sedentary and eating extremely poorly to exercising 6 days a week and eating a healthy diet of rich, whole foods.
I do have this in proper perspective and realize that it isn't realistic or healthy to expect this rate of progress moving forward. It was just extremely uplifting to see those numbers after a ton of hard work and without "crash dieting". I spent the past month mostly at peace (other than the occasional craving) with my eating choices and full rather than miserably starving. I'm going to take this as what it is- a major boost in my confidence and journey! Even if I lose only the recommended 8 pounds a month from here on out, I've already cut down my timeline considerably for the remainder of this process.
Goals for February: Lose an additional 8 pounds and work more on my business this month.
How did you do with your January goals? I'd love to hear from you! Thanks again for joining me in this journey!
Join the Weekly Newsletter
Subscribe to get our latest content by email and access to our File Library. Download organizing and home decor printables FREE!
Nina is the owner & designer of Nina Hendrick Design Company and the Nina Hendrick blog. Along with her husband Mack, she is chronicling the journey of transforming their builder-grade 80s colonial into a modern day farmhouse. Nina and Mack live in the suburbs of Boston with their three children and golden retriever Lucy.