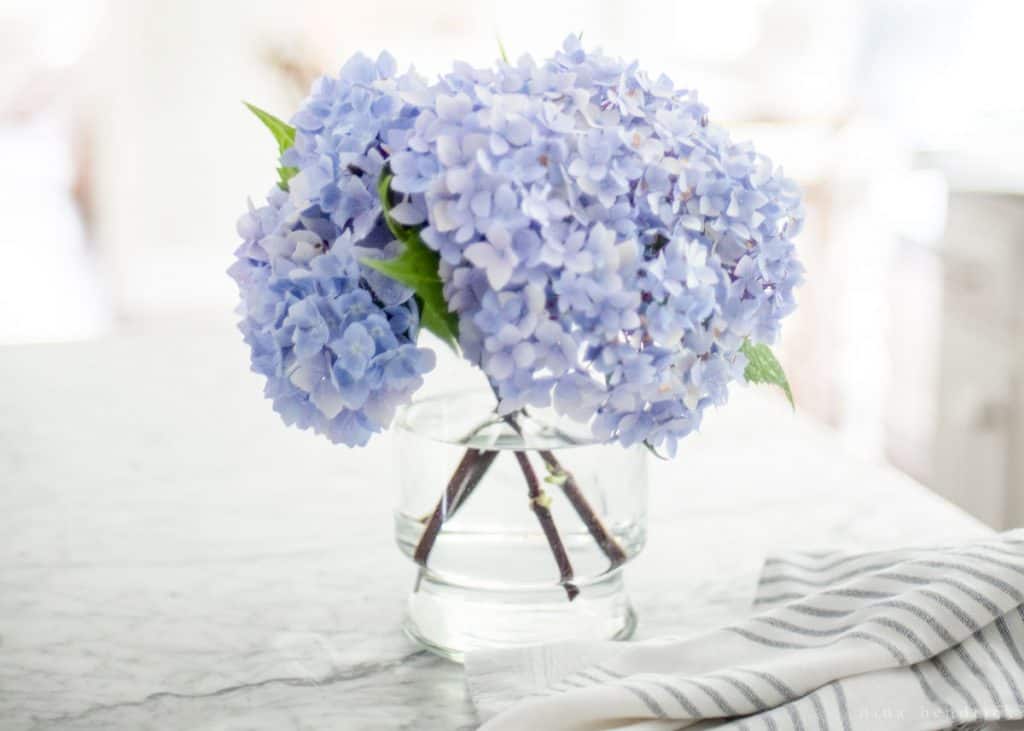 This is the one where the term "Healthy Life" takes on a new meaning. It's been a little while since I did a Healthy Life post, but I am still committed (probably more than ever!) to my healthy lifestyle journey and making progress. You can see the previous posts here. I hit the magic number of 50 pounds lost a couple of months back, and while I have lost even more since then, and I am still eating a healthy paleo diet as often as possible and staying active, I have had to cut back temporarily on intense exercise and weight training for reasons I'm about to explain.
The medical information is this post is provided as an opinion and personal account, and is not to be used or relied on for any diagnostic or treatment purposes. I am not a medical professional, and the information in this post should not be used as a substitute for professional advice, diagnosis, or treatment. ALWAYS contact your health care provider for any and all healthcare questions and/or decisions.
Let me back up a bit and give you some history. First, I do want to warn you that this post does go into "female issues", so if that isn't your thing, we will be back to regularly scheduled decor and travel posts shortly. I just want to explain a bit of what's going on behind the scenes with me this summer. Maybe some of the things in this post will ring a bell with you, and the best thing that could come out of this is it leading to someone else searching for their answers!
I have always had some symptoms that are not quite the same as friends I've compared notes with. I've had painful, heavy, irregular cycles and mysterious hormonal issues that seemed to defy diagnosis. I've had my blood drawn more times than I can count. I have a joke that every new doctor is convinced it's my thyroid (spoiler alert: it never is) and will run the same battery of tests. Still, my "monthly issues" have remained a topic that perplexed my various doctors and that they ultimately dismissed, due to ultimately having three successful pregnancies.
When it came to having my babies, it seemed like there was a slow but steady pattern of my fertility declining. Baby number one, Logan, was a surprise when we were very young. By the time we had settled down, finished college, bought our first home, and decided to have baby number two, it ended up being a frustrating six-month process of charts and tests before seeing a positive test.
Now I will stop here to say that I don't mean to minimize what other people go through, as I know that we were extremely lucky to have any children at all, and six months really isn't long. I realize that there are people out there reading this who may still be on a fertility journey and praying for their first baby after years of trying. I'm not saying this is anything like that. It just seemed like a strange twist of fate that after a surprise pregnancy that changed all of our plans, we had to put in so much effort the second time around. I had never heard of secondary infertility, and there wasn't much information to be found online on the topic eight years ago. I had no idea what the issue could be, which was pretty isolating at the time.
There was a half-baked diagnosis of PCOS by a doctor back then due to possible cysts being spotted on an ultrasound, but then I had the positive pregnancy test, so the whole thing was dropped again. I delivered Cooper after a healthy pregnancy 9 months later.
A few years later, we decided to start trying for a third baby. Some months it was just flat out negative tests, but during the next eighteen months, I suffered two extremely early miscarriages, which my doctor called chemical pregnancies. I would have positive tests, but start bleeding even more heavily than usual a couple of days later (about 6 weeks in). My new doctor at that point was ready to run more tests and talk fertility treatments- Clomid, or even IVF. Mack was justifiably ready to call it quits and was weary of intervention. After all, we had two healthy and beautiful children, and the stress was inevitably getting to us. Maybe we were being greedy. Maybe this was our sign to be done. We gave it one more month, and sure enough, that was our month. I had a difficult pregnancy, but it was all worth it when Lyla arrived.
This is a slight digression but in line with the faith/otherworldly theme that seems to have prevailed throughout my health experiences. Even Lyla's arrival was not without its strangeness. Cooper was born after a quick delivery. So during my third pregnancy, after I started to experience preeclampsia with kidney failure, we were scheduled for an induction that everyone expected to lead to a delivery before lunchtime. After hours of labor, and little progress although we thought my water had broken, Lyla's heart rate was dropping and the doctor was hinting toward a c-section. I didn't know until later, but just before midnight, the doctor discovered that there was a second (undeveloped) fluid-filled egg sack blocking Lyla's progress. After removing that, Lyla was born a few short moments later, now into a new day, which happened to be my late grandmother's birthday. When I was pushing and realized what day it was, it was one of the most spiritual and powerful moments of my life, and I knew my grandmother was there with me.
Three was our number. As I looked down on my newborn baby girl after such a dramatic delivery, I felt an immediate sense of peace with our family being complete. They say when you know, you know, and that was true for me. Mack made the decision permanent, and we considered ourselves set.
Over the past eighteen months or so (after I was done nursing Lyla) I resumed my monthly misery. I had long-ago accepted that it "is just not fun to be a woman" and that I should just suffer through each month, plan to stay home for the first couple of days of "that week" since I couldn't go more than an hour, fight the urge tooth and nail to curl up in bed and rest (I wouldn't want to seem lazy!), ignore the doubled over pain (my pain tolerance is probably just low!) and do my best to tough it out.
Even more ironically, I incorrectly thought I was doing my body a favor by taking a break from hormonal cycle management (which had been another dramatic process filled with various pills that sometimes actually made me crazy). After all, shouldn't natural be best? My healthcare provider agreed that no intervention was probably a wise course due to my high blood pressure at the time. However, it did pave the way for the endometriosis to take root.
It's funny how the next part probably wouldn't have happened if I hadn't set my goal this year. Aren't there are a lot of funny "coincidences" in this story?
Once I started this process of exercising and eating healthier, I first experienced a welcome reduction in symptoms. I thought I figured it all out. Unfortunately, it was short lived, soon after I noticed my always unpleasant and severe monthly cycles worsening. I was having spotting every time I exercised, and sometimes more than spotting. A few times I had pain so severe that I doubled over. I had never committed to an intense exercise program as an adult, so I half-wondered if I was just adjusting to this new body, and hoped it would fix itself. However, by the time a couple months had passed, the spotting had mutated into basically a month long period with a day off here and there. I knew deep down something was not right, and the responsible thing was to bring it up with my doctor. So that was what I did at my annual exam.
After explaining what I was going through, combined with my well-documented history of issues, an ultrasound and bloodwork was ordered. The bloodwork and my exam were normal, as always.
But then there was the ultrasound. I've heard stories of ultrasound technicians changing demeanor when they find something questionable, but witnessing it firsthand was unnerving. I've had countless ultrasounds, but this one was different. She suddenly became quiet and super focused and was no longer making or responding to small talk. She asked me if I had been diagnosed in the past with ovarian cysts or endometriosis. I explained terms had been thrown around, along with "PCOS", during my times of trying to conceive. She asked if I'd had difficulty getting pregnant, which I confirmed, and she nodded grimly.
A nurse brought me back into an exam room while my heart raced. You can imagine how my mind jumped around during the half hour I waited to be seen. While my instincts told me that this was nothing fatal, everyone was still acting very serious.
The doctor finally came in. She showed me the ultrasound, which showed a medium (4cm) mass on my left ovary. She explained that it was most likely something that's called an "endometrioma", and that along with other measurements of my thicker-than-average uterine lining, it pointed to a likely diagnosis of endometriosis. She said there was also probably endometriosis in other areas that couldn't be seen on the ultrasound. She asked me if I planned to have any more children. When I explained that no, we had made the permanent decision in our family planning, she nodded that grim nod that was so similar to the ultrasound technician.
"Good," she said, "because this would be a much more upsetting conversation if you didn't have children yet."
It's moments like this in life that just send chills up your spine. I couldn't help but feel like there is sometimes a plan in things, and our surprise pregnancy when we were so young-which naturally we are so thankful for now since it gave us Logan, but seemed so terrifying, odd-defying, and poorly-timed back at the beginning- was actually just part of something bigger. It set in motion a course of events that cumulated in having our family complete early on so that whatever possible eventual intervention- the removal of ovaries or even a hysterectomy- is not an issue.
We decided to monitor the endometrioma over the course of a month through ultrasound. It was/is growing rapidly, and is now at risk of bursting. Apparently, in my own simplified terms: when these things burst, bad things happen. My doctor determined that the best course of action is to remove the mass and any others they may come across laparoscopically in mid-August. From there, I will see a specialist, who I will work with to manage the ongoing and sometimes debilitating symptoms of what I now know to be endometriosis and try to prevent further masses from growing.
For the first time, I have hope that this new "spin-off" health journey will address the issues I have lived with for so many years, and eventually lead to an improved quality of life. I am not sure what the next steps are, or what "stage" of the disease I am in yet. I suspect those questions will be answered by the specialist in the coming months.
So that's a little bit about life lately! For now, I am enjoying the last little bit of summer running around with the kids before my surgery. We have been going on several fun outings, as you may have seen on my IG stories. I have been told that a laparoscopic cystectomy is a minimally invasive surgery, which I am happy about, but I'm sure I will still take some requisite down time. I may be a little (or even more) slow to answer emails and comments for the next bit, but after that, I'm looking forward to hopefully more energy as my health improves!
Update 8/31/17: I underwent surgery to remove the ovarian cyst in mid-August. The surgery went very well and the cyst turned out to be a different, rare (luckily benign!) tumor that may very likely have caused at least some of my endometriosis-like symptoms. My doctor was completely shocked. I have already seen an improvement in the past couple of weeks in symptoms. Thank you so much to those of you who shared your stories and support, it really means so much! It can be a strange thing to be a female, but to have such a supportive community of women reaffirmed that there are answers out there!
Other Health Posts:

There are no cells in this grid yet.
Join the Weekly Newsletter
Subscribe to get our latest content by email and access to our File Library. Download organizing and home decor printables FREE!