How to Start Your Home Makeover
Should you begin to makeover your home by organizing, decorating, or renovating? Take this quiz to figure out how to start your home makeover!
Organize, Decorate, or Renovate? How to Start Your Home Makeover Quiz
When you think of all of the things you want to accomplish in your home and see all of the inspiration there is out there, it can be very overwhelming. You probably want to do all of the things! Instead of coming up with a plan, you may even fall into the trap of giving up because you simply don't know where to start. It's frustrating and time is suddenly flying by without any progress having been made in your home. Trust me, I've been there!
The simple truth is that without something planned out, it just isn't going to happen. The key to making progress in anything is to follow a plan or blueprint. So that's what I've created! But you still need to know where to start…
I developed this quiz to help you eliminate the overwhelm and choose the right path to begin your home makeover. Even if you may be interested in multiple topics, it's usually a good idea to focus on one goal at a time. You can always take the quiz again later to see if your result changes and start on your next goal!
You will either receive the result of organizing, decorating, or renovating. If you choose to sign up, the quiz will trigger a curated content sequence specialized for the topic of your quiz results. It will guide you through the best of what I have to offer on that topic and share all of the different ideas and freebies along the way! When the sequence ends, you'll have the option to choose another topic to tackle.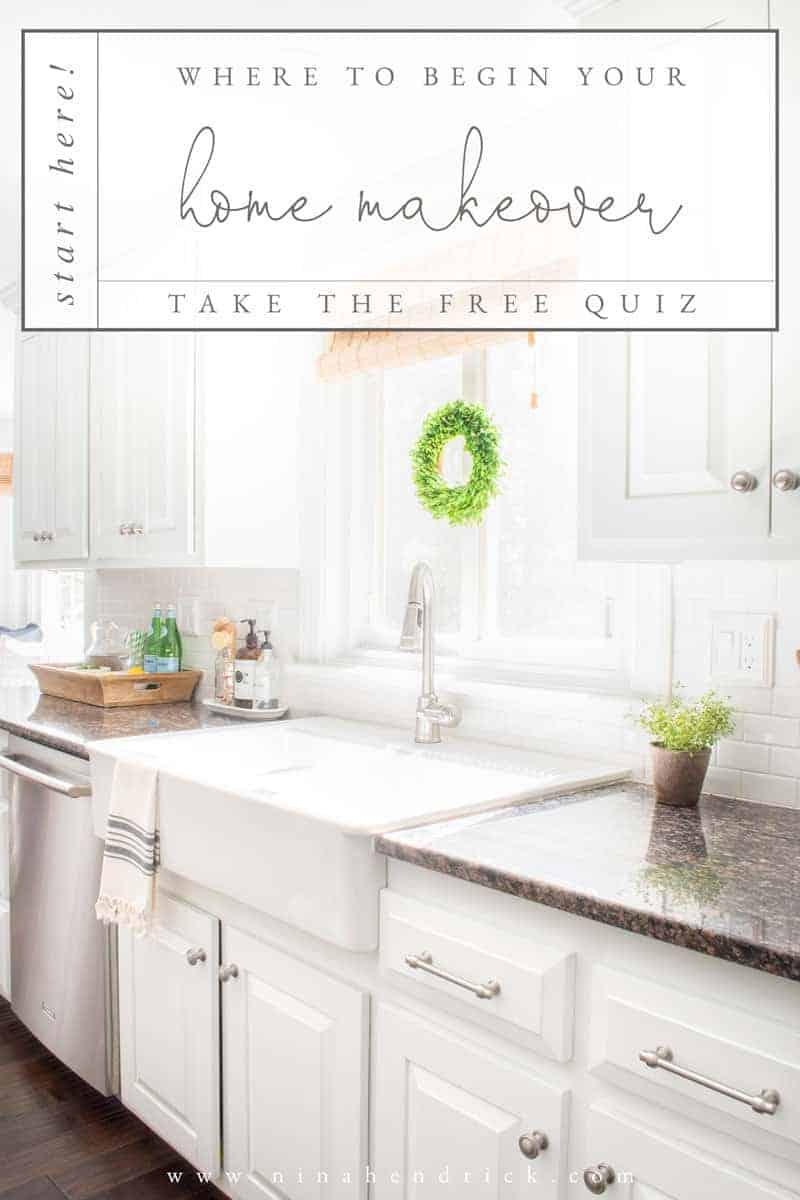 Overall, I hope that this quiz helps you to narrow your focus. Instead of being overwhelmed, you can set home goals that you can tackle in bite-sized pieces!