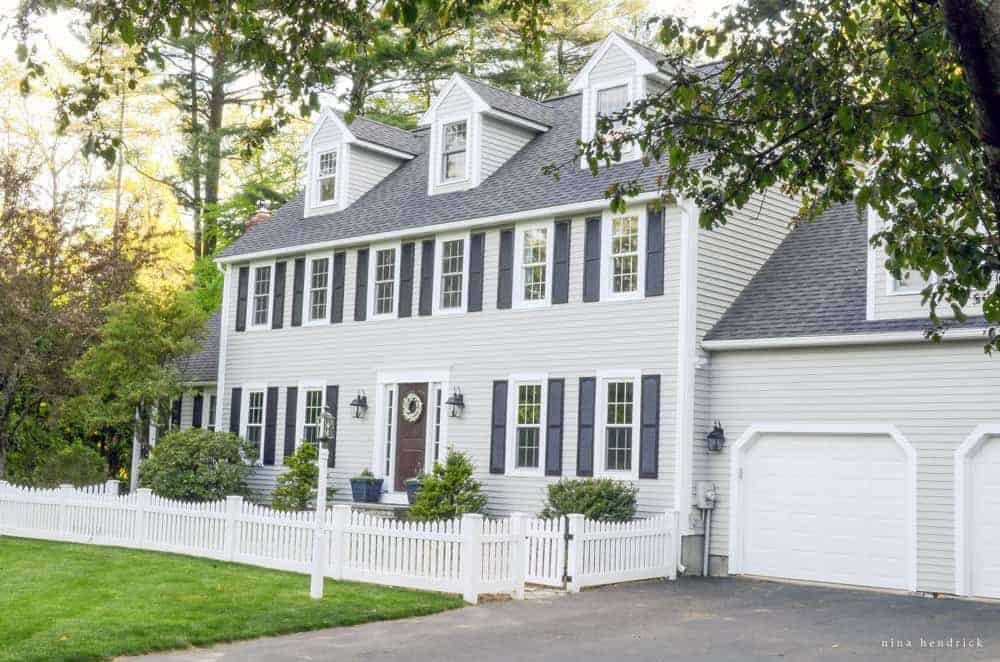 In the spring of 2016 we began to renovate the exterior of the house after large sheets of the previous color began peeling off. We gave the house a fresh coat of paint and began adding accessories. It was a huge step toward our final vision for the exterior, and we plan to continue to chip away at adding architectural detail as time goes on.
Since the garage is so prominently on the front of the house, we'd love to give it more of a "carriage house" appearance eventually and perhaps add a pergola with a climbing vine.
Eventual dreams for the facade of the house include an old-fashioned farmer's porch. I can't wait to someday sit on the front porch in a rocking chair sipping my coffee in the morning sun!
See Our Exterior Projects & Details: [ubergrid id=13899]