Kids' & Guest Bathroom
This classic small bathroom makeover combined design and function to serve a dual-purpose as a kids' & guest bathroom.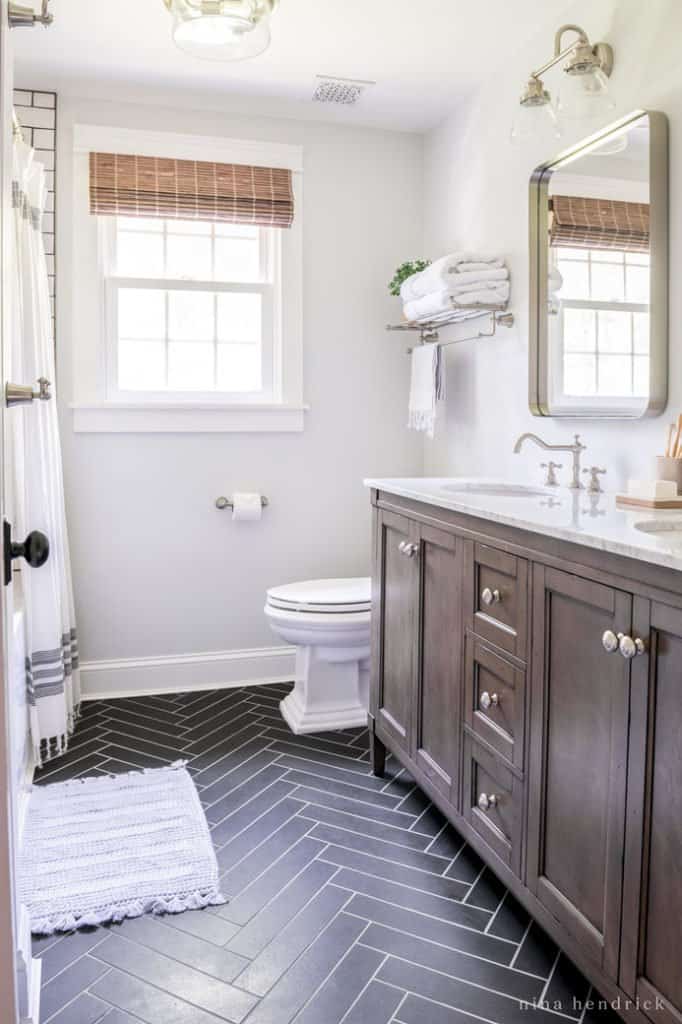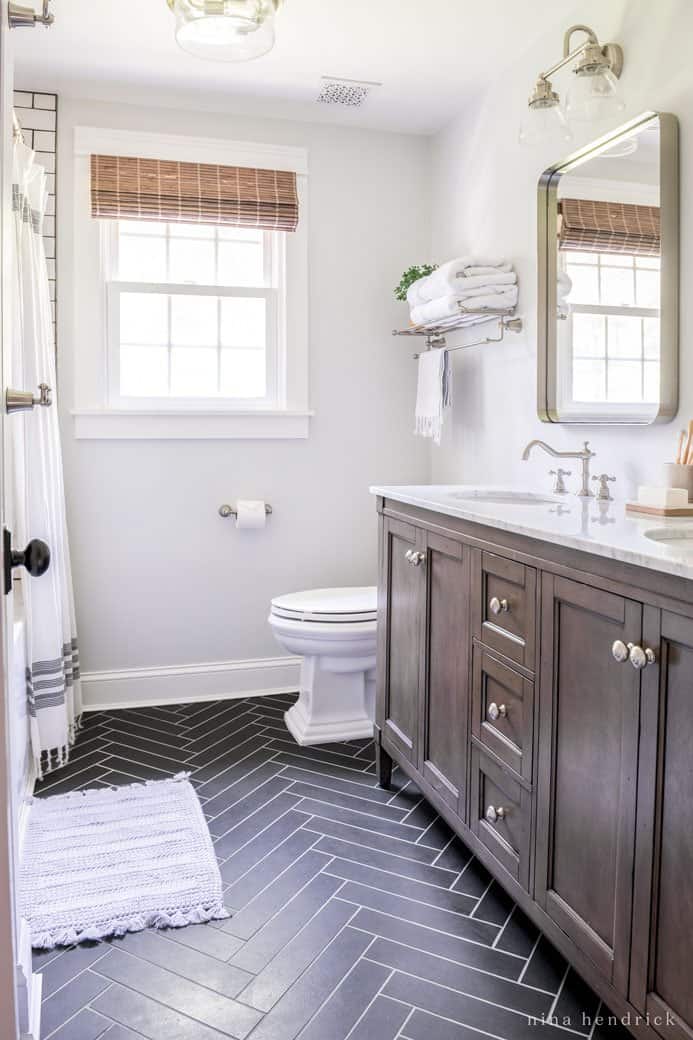 While this project may have been fairly small, it stands out in my memory as a major turning point in our nine-year renovation.
The tile in this bathroom almost broke us. Even though by this point we were definitely experienced DIYers, the handmade Spanish subway tile didn't have a straight edge to be found. It took us several days to complete, and literal blood, sweat, and tears.
The herringbone floor tile provided yet another challenge. Although it all paid off in the end, we were really happy with how great the space looked!
Still, this was our final tile project… possibly ever.
In the end, this small bathroom served an important function as a shared bathroom between our three kids and any guests who happened to visit.
The modern choices hinted at masculinity so that our two boys would be happy, but it also had a spa-like feeling with the soaking tub and was neutral enough that our daughter liked the space as well.
bathroom projects
Click the photos below to explore by post.