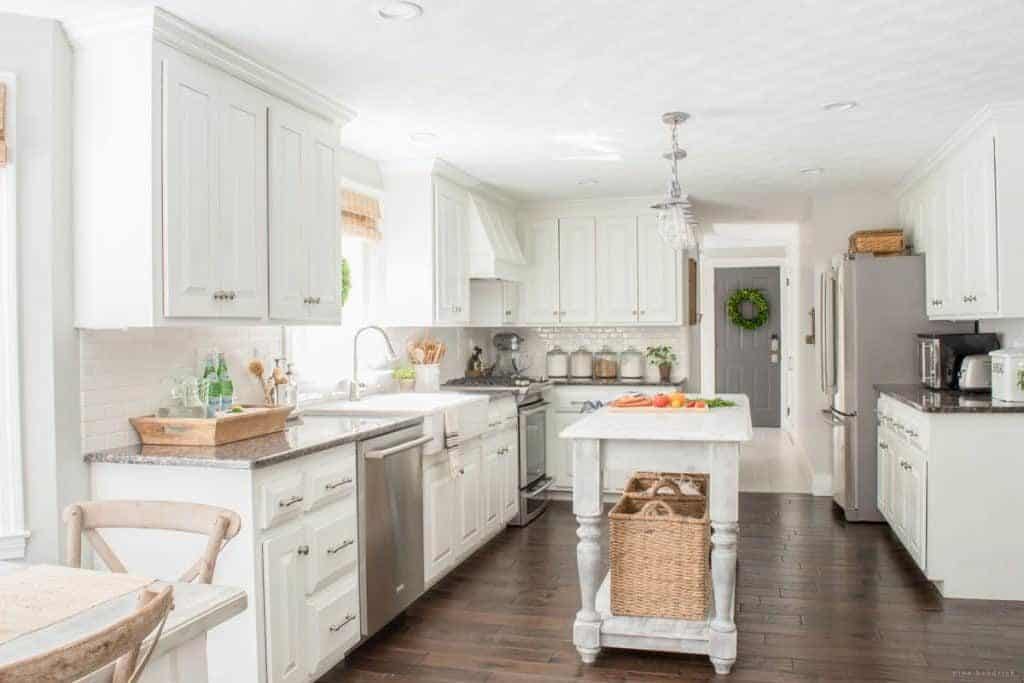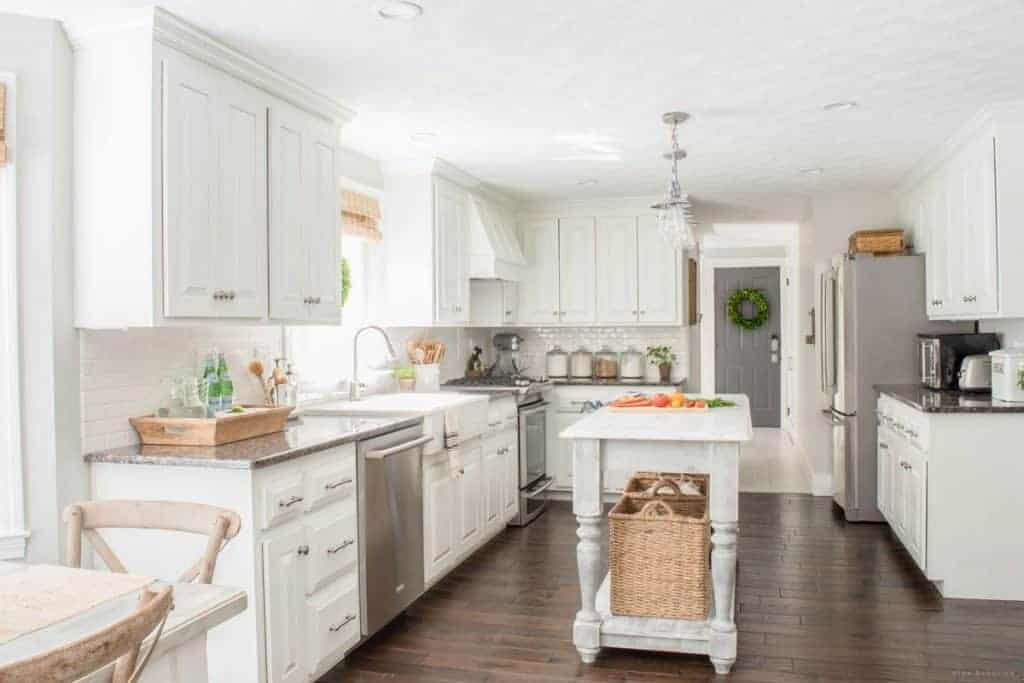 When we moved in, our kitchen was extremely dated and in need of some updating. Since it was such a dark room, I knew that I wanted to paint the cabinets white. I made sure to research and test the best methods for achieving a long-lasting finish. The final result surpassed even my greatest expectations! To date, our kitchen has been featured in Elle Decor, House Beautiful, and Better Homes & Gardens (August 2016).
Future plans include planking over the rough ceiling, adding glass doors to some of the cabinets, and dealing with a tricky and awkward wall on the other side of the room. For now, I enjoy adding texture to the room and (especially when it's looking this clean and pretty) it is a happy space for our family to spend time in!



Kitchen Posts
There are no cells in this grid yet.


Source List
cabinets



walls