Laundry Room & Closet
During a major reworking of our floor plan, we carved out a second-floor laundry room. There was enough space that we could also add a custom built-in closet with IKEA bookcases.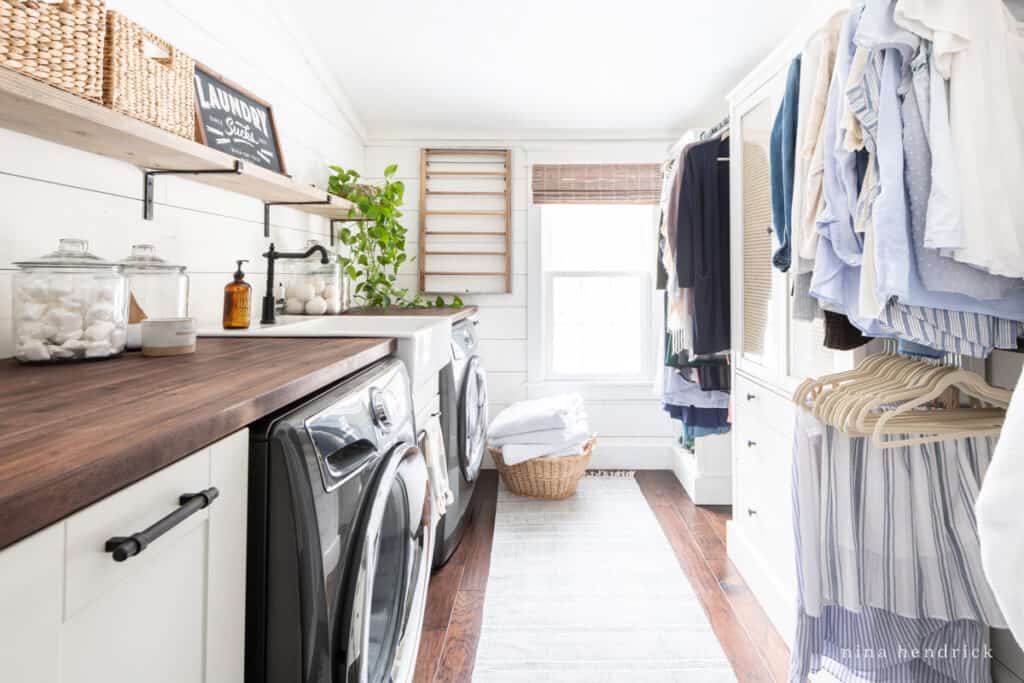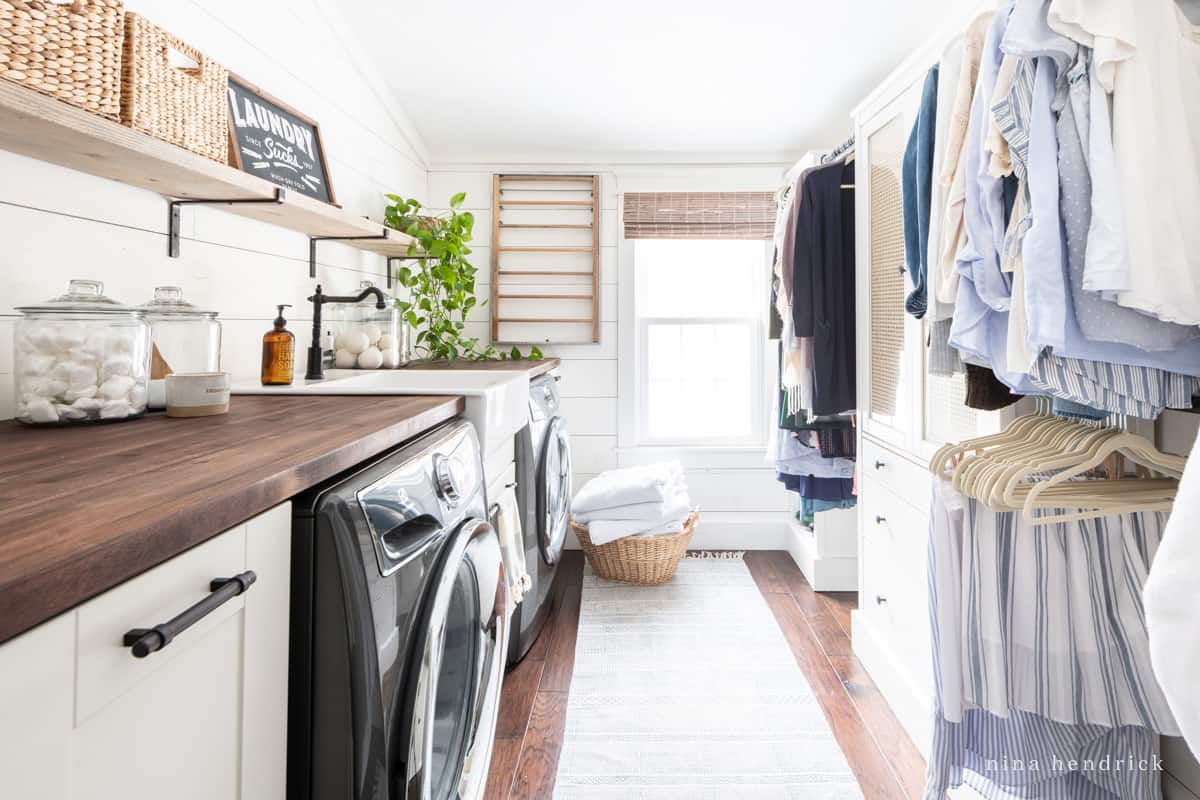 After a major rework of our upstairs floor plan we suddenly had enough space to add a second-floor laundry room. While a lot of people warned us about having a laundry room upstairs, we loved it. It was very convenient. Since the other side was my closet, it made putting clothes away much easier!
We made the closet side of the space from IKEA bookcases that we built-in and added closet rods between. Overall, it gave the DIY closet a high-end look on a budget!
laundry room & closet projects
Click the photos below to explore our primary bedroom project by project.