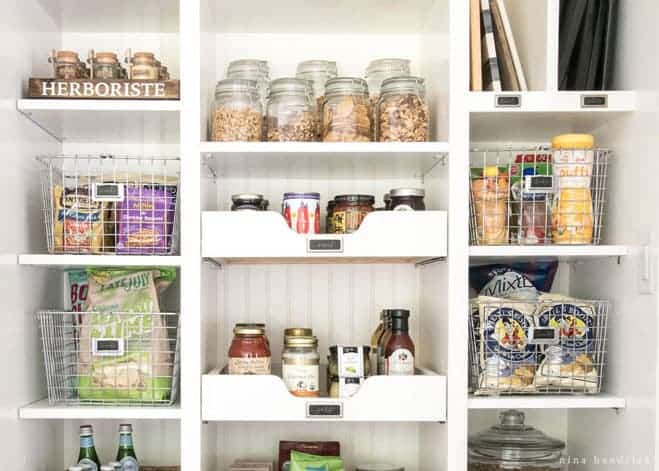 The pantry was our very first project when we moved into our home. While sometimes it gets a little messy with the kids rifling through, overall it remains a fairly organized space due to the carefully planned storage. When we complete the built-ins in the family room, the electronic components will be moving out of the space. For now, it doubles as a baby-proof place to hide our electronics!
See the Pantry Projects & Details:
There are no cells in this grid yet.