Primary Bathroom
Bathroom ideas and inspiration from the projects and sources used to makeover a dated primary bathroom into a classic and rustic spa-like retreat.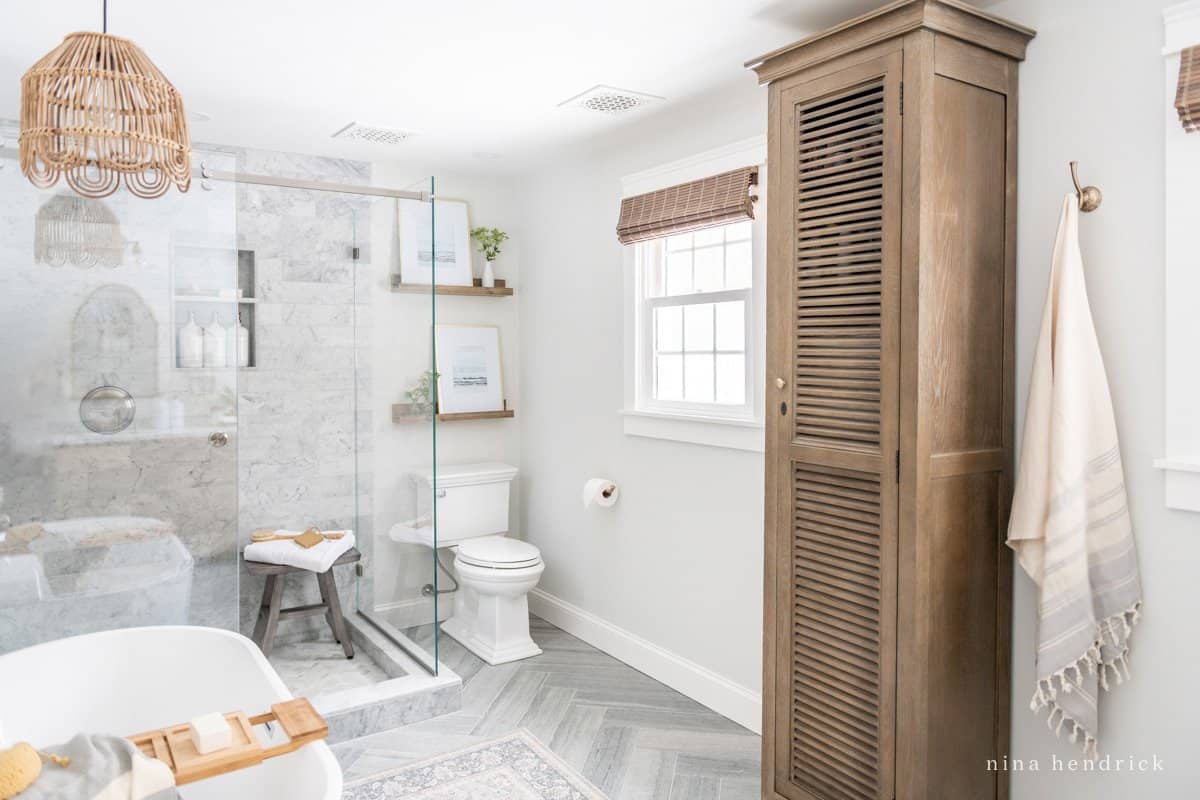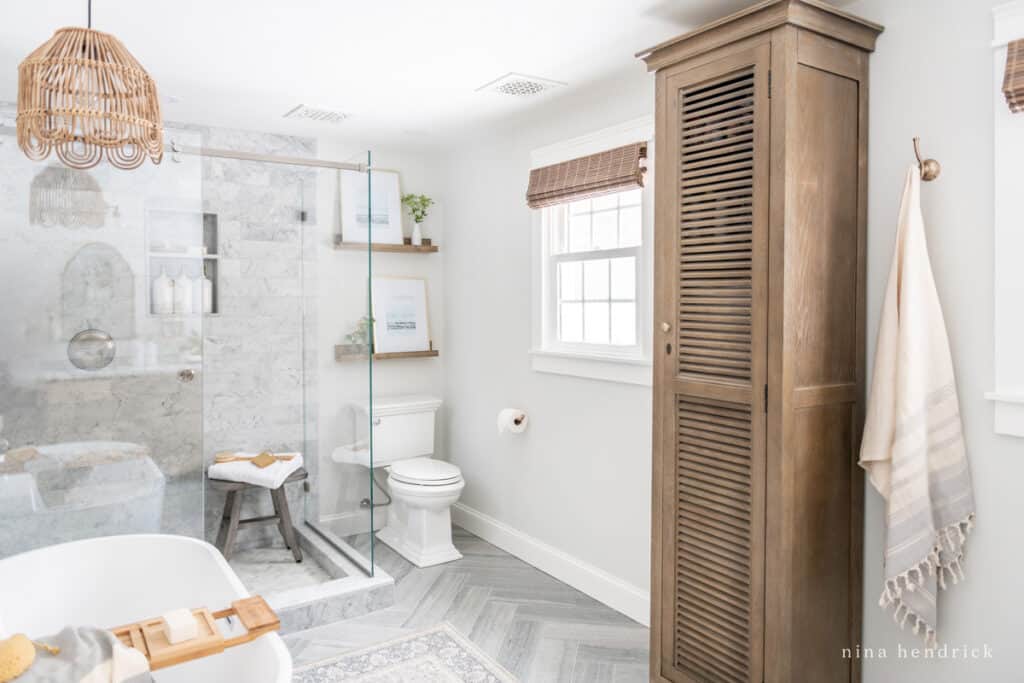 Welcome to our primary bathroom!
A few years ago for our anniversary, Mack planned a trip to Bar Harbor, Maine. We stayed at the West Street Hotel and I was immediately blown away by the interior design. Coastal, modern, and rustic all at the same time. It's just New England in a nutshell.
So when we decided to update our bathroom, I knew I wanted to use that hotel as the inspiration. We made some adjustments to fit the style of our home, but it captures the overall feel beautifully.
I'm so happy with our new primary bathroom. It's soothing, bright, and always reminds me of a really special anniversary weekend in Maine.
primary bedroom projects
Click the photos below to explore our primary bedroom project by project.