Hygge in New England | Creating a Cozy Home for Winter
Hygge in New England | How to create a comfortable and cozy home during the long months with warm beverages, comfy textures, soothing candles, and Scotties Facial Tissues.
This is a sponsored conversation written by me on behalf of Scotties Facial Tissues. The opinions and text are all mine. Please read my disclosure here.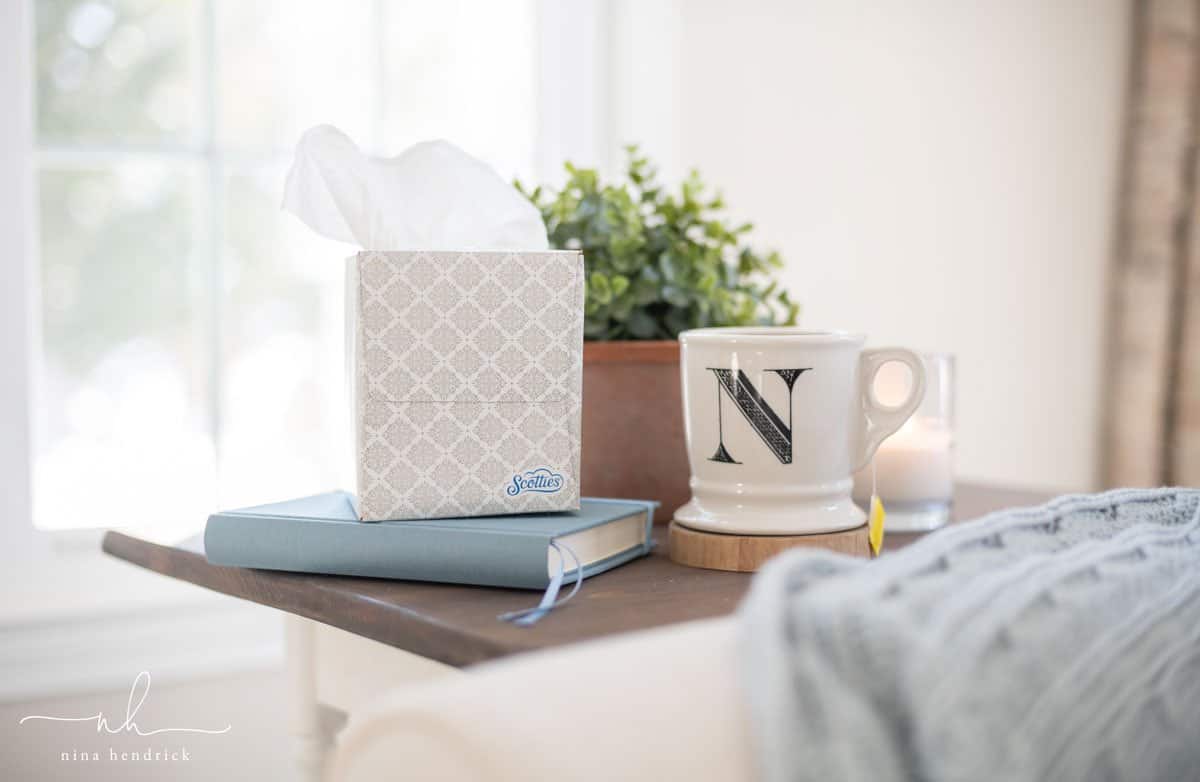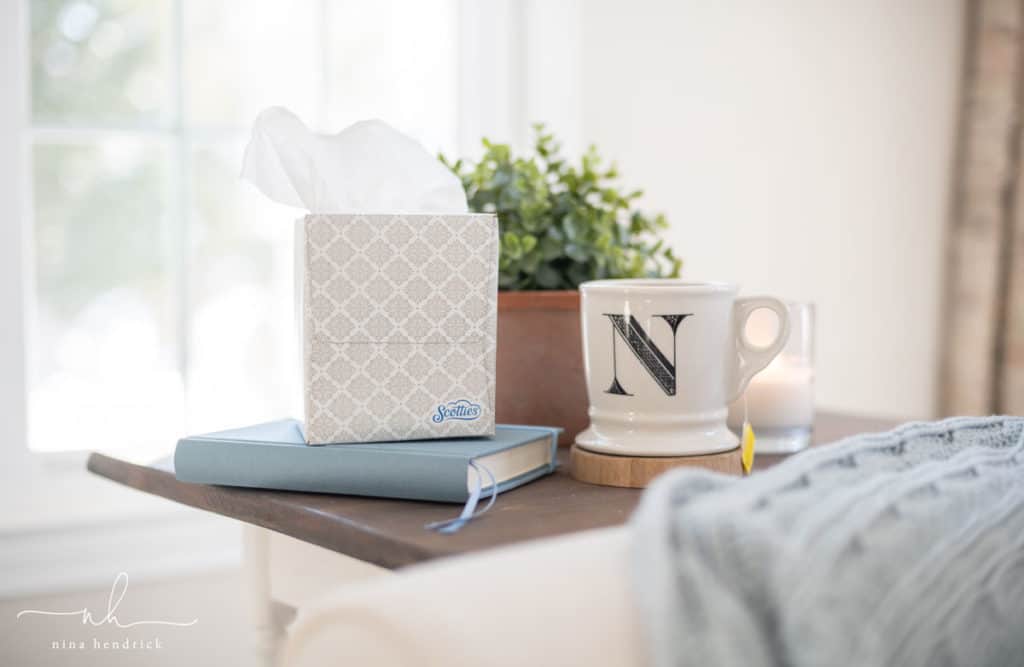 Hygge in New England | Creating a Cozy Home for Winter
Although I love living in New England, I will admit that I don't seem to have the love of the cold and snow that many New Englanders proudly possess.
Other than the occasional snowshoeing trek, I'm not one for winter sports. I've seen the shirt all over Instagram that says "Indoorsy", which makes me laugh, because it's 100% me in the winter.
However, it's easy to get stir crazy. February and March (and even sometimes April and May) can feel like winter is never going to end up here. The key to surviving it is a cozy home that invites you to stay indoors.
My husband and kids don't seem to suffer the same affliction between skiing, sledding, and playing in the snow. So, between my indoorsy-ness and their winter sports, the priority is keeping us all warm and cozy when they do come in from their outdoor adventures. Otherwise, I'm content to enjoy the indoors on my own!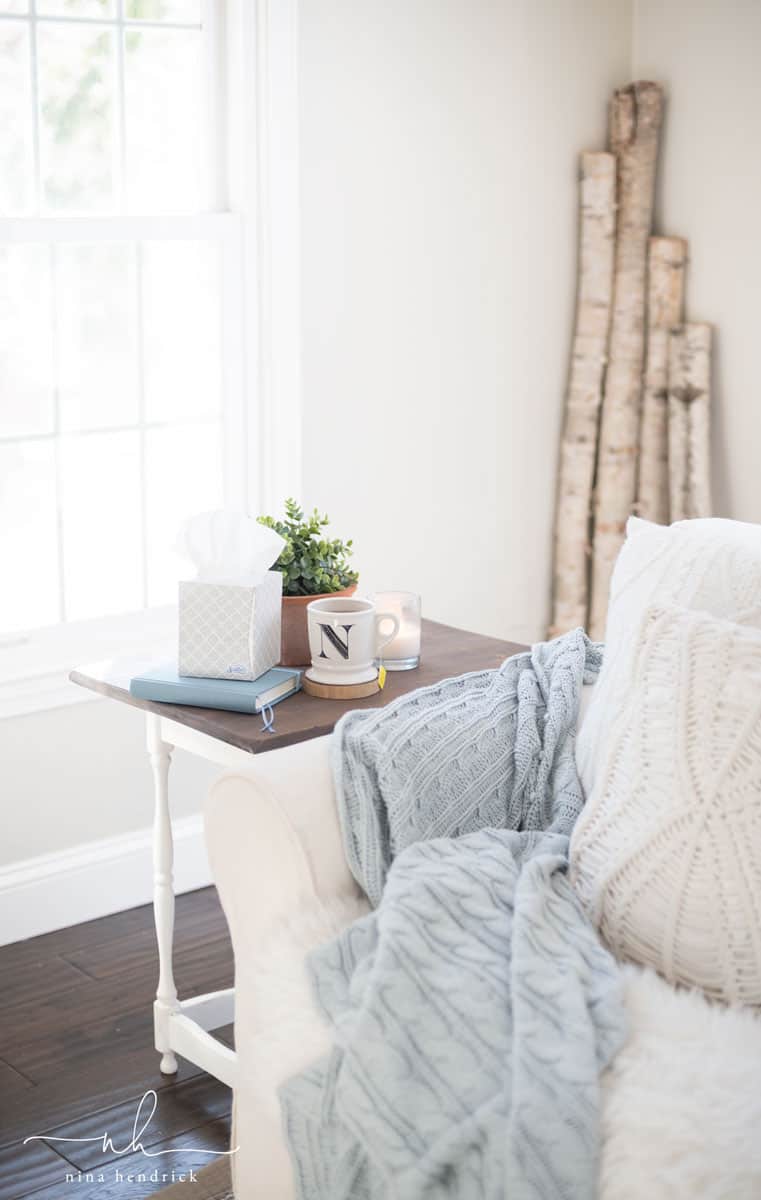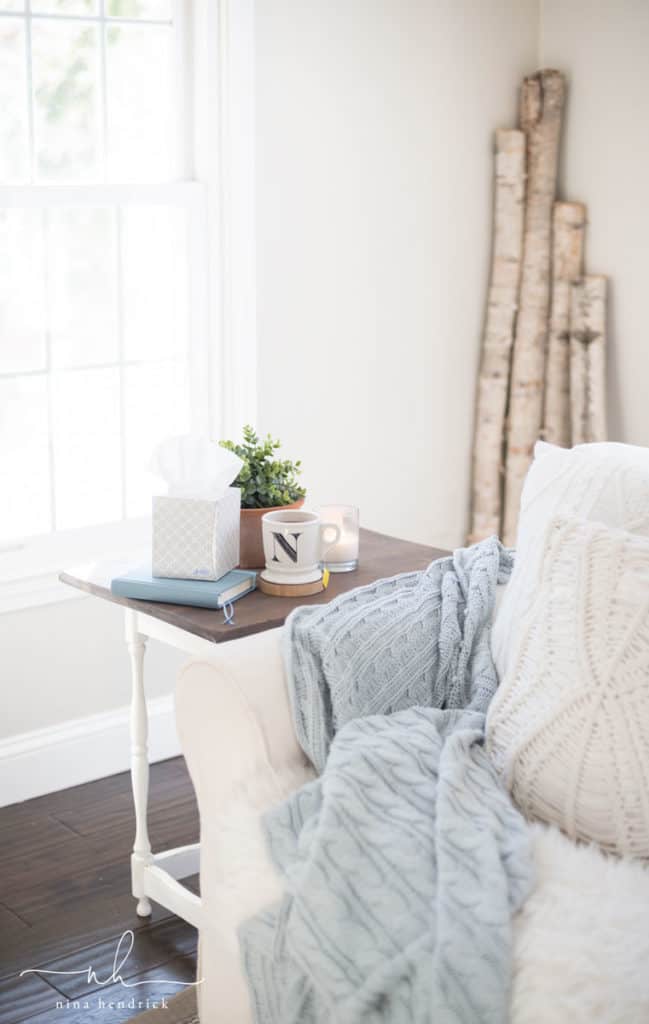 What is hygge?
I'm sure you've heard of the hygge sensation by now, and watched the YouTube pronunciation over and over, still not getting it quite right (No? Just me?). While I may not be able to pronounce it, I can definitely get on board with the concept of it.
"Hygge: a quality of coziness and comfortable conviviality that engenders a feeling of contentment or well-being."
Sounds nice, right? Also, kudos to whoever wrote that definition for Google's dictionary. I could almost feel the hygge wash over me as I read it. Those things are perfectly aligned with my own home goals, and I'm thinking probably yours!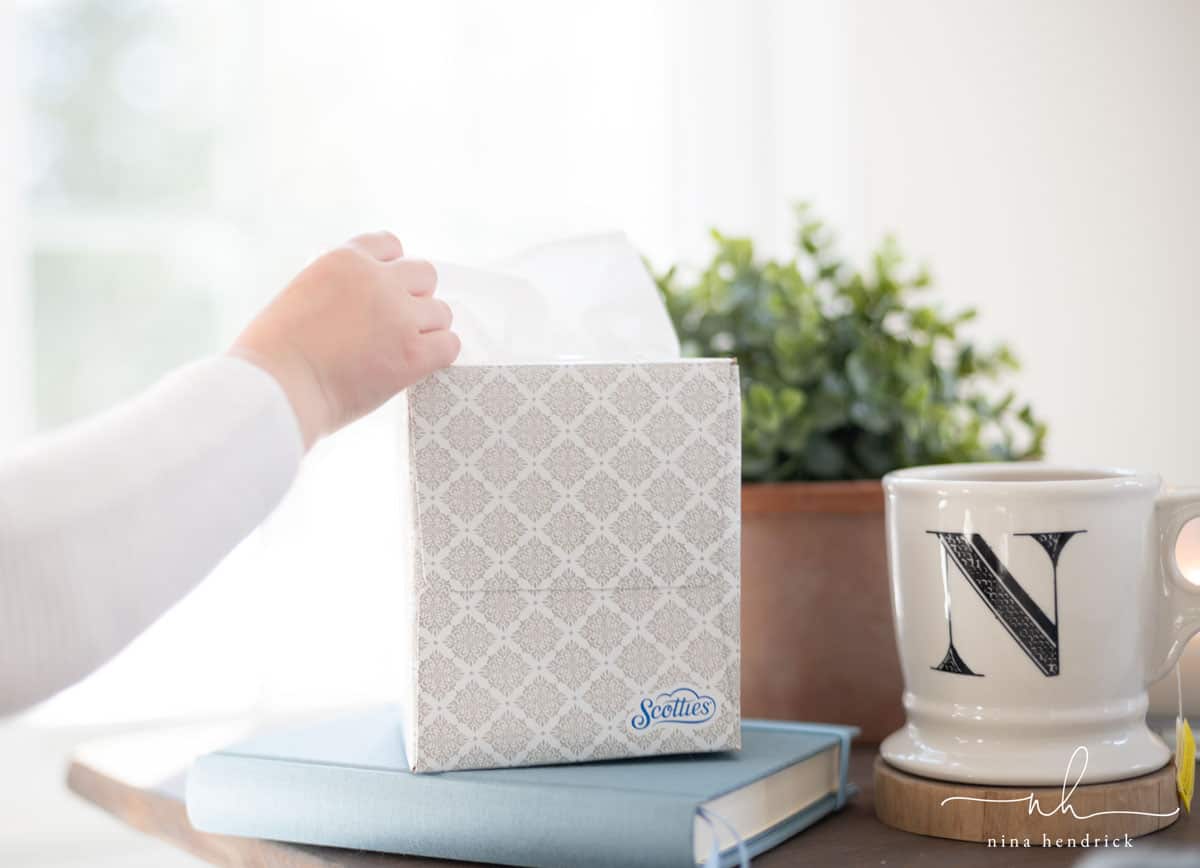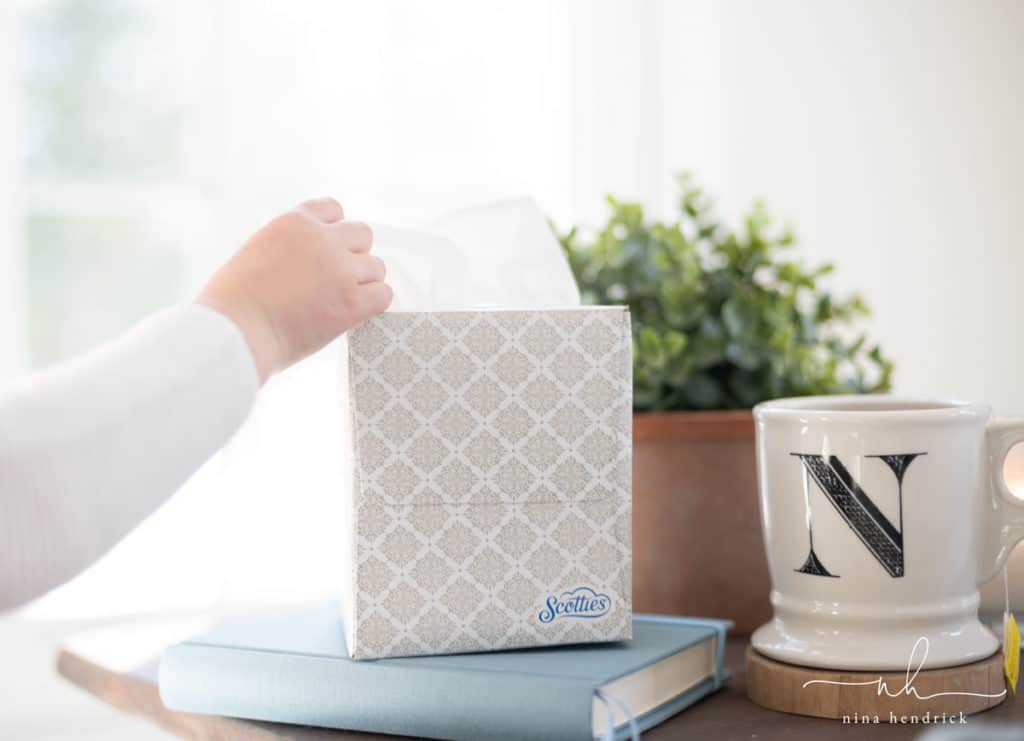 How do I bring hygge into my home?
When I look at the definition of hygge, this is something that I think a lot of us who experience cold weather are already doing! Do you bring in cozy knitted textures, light candles, and drink warm beverages? Do you snuggle up by a warm fire? I'm sure you do.

Here's some inspiration to get us through the rest of the cold winter months.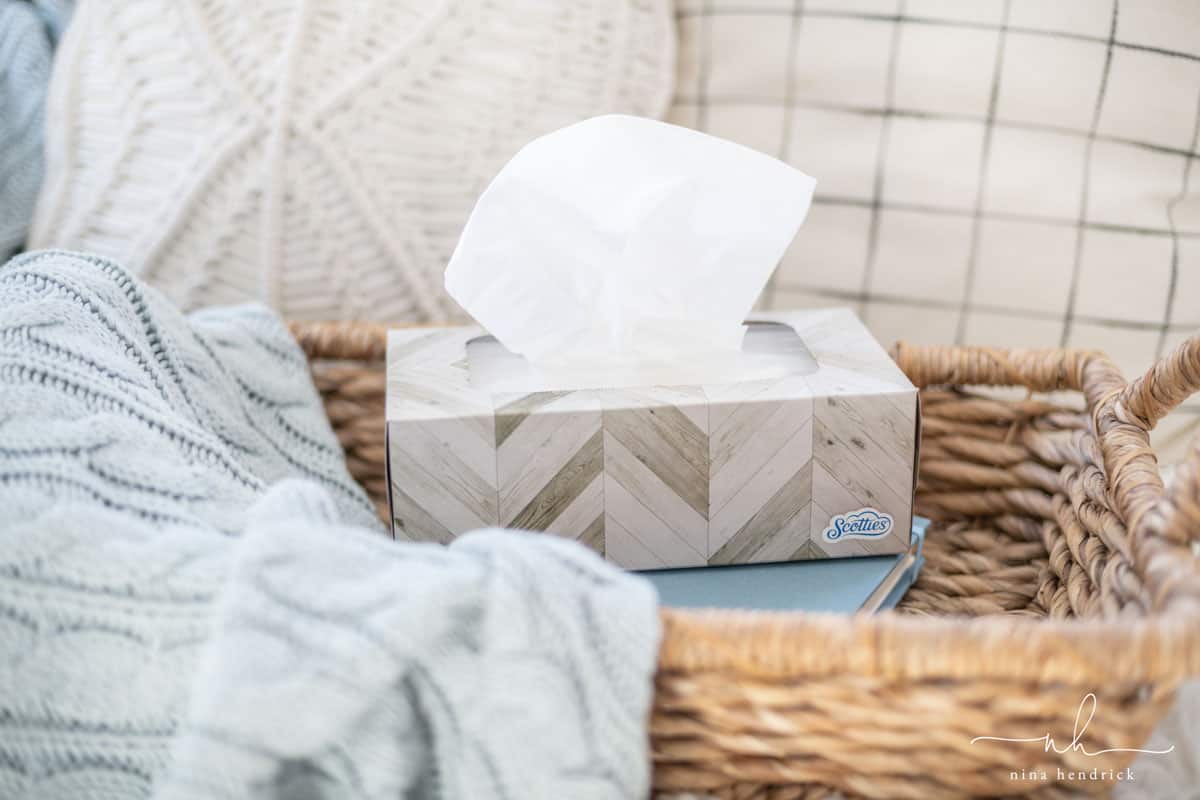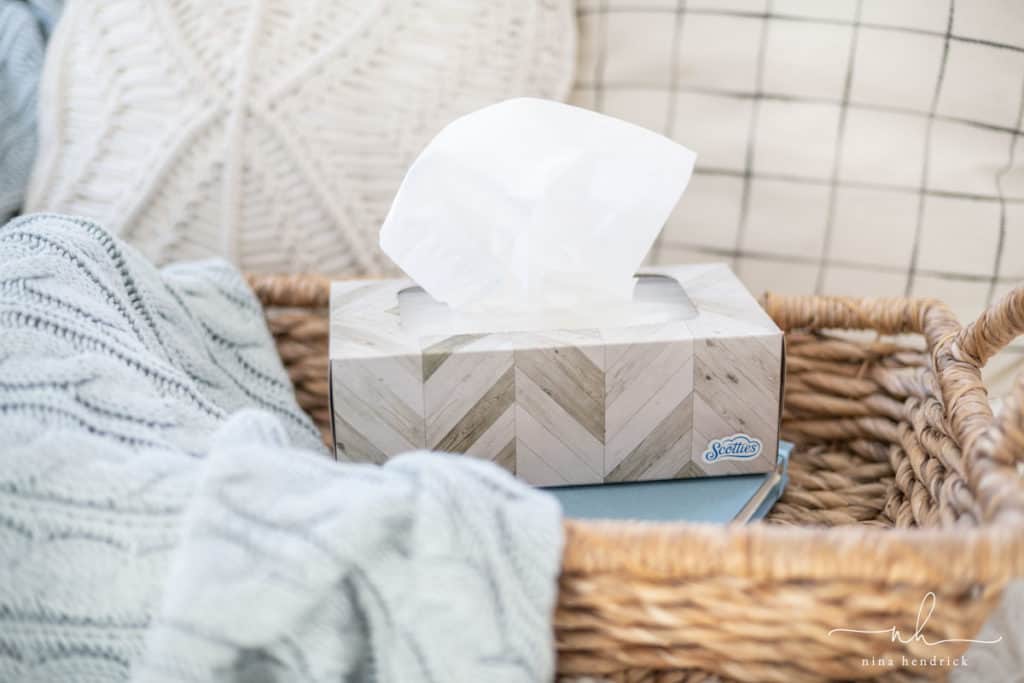 This is reality. With three kids there's a pretty good chance that at least one of them has a runny nose at any time, and there's a very good chance that all three do in the winter. Although I love cozy fires, dry noses are the price we pay for enjoying them, and tissues are essential.

I love that Scotties Facial Tissues are comforting and soft, but also that the boxes themselves are stylish and subtle. It fits my existing décor without standing out. The prints I featured are reminiscent of the finishes I already have in my home, and Scotties has designs to fit every décor style. It's so nice when an item that is so necessary is both affordable and pretty!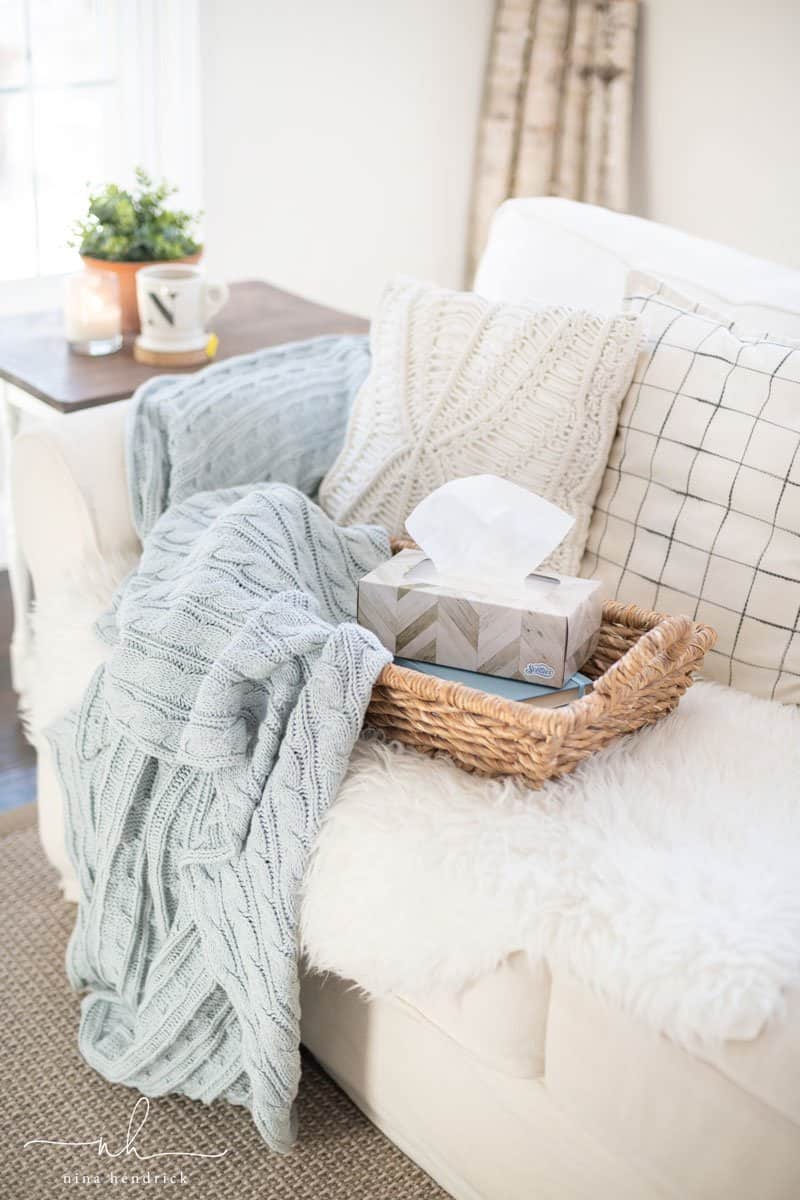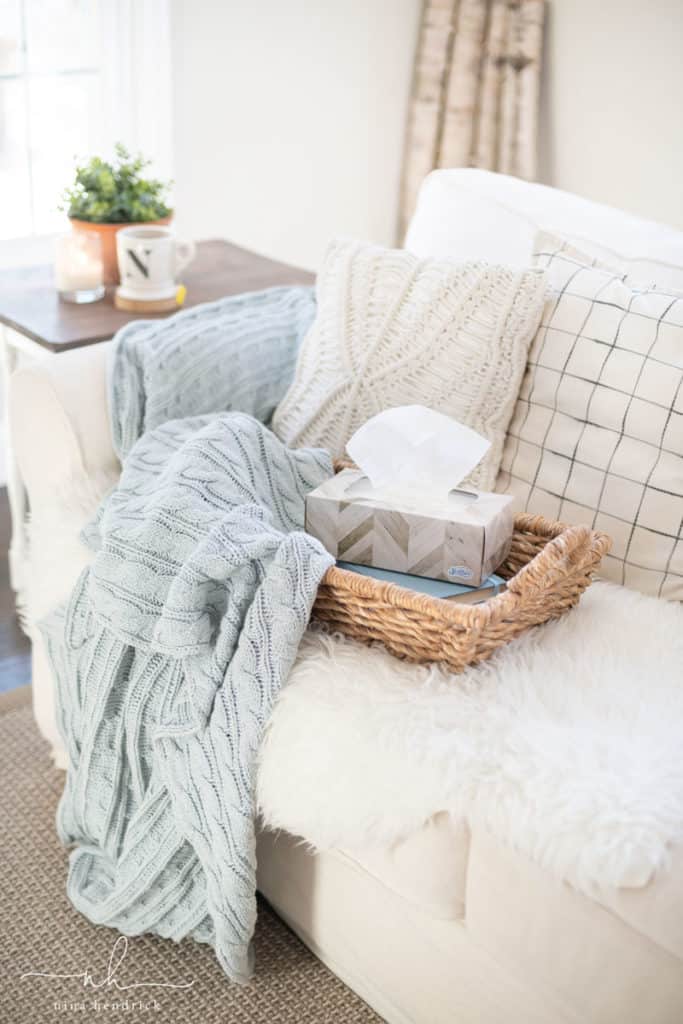 Cozy Knitted and Furry Textures
I naturally gravitate toward comforting textures in the colder months. I love nothing more than a good throw blanket… unless it's a knitted throw pillow! Both are like giant sweaters. Sweaters and fuzzy socks are wearable hygge.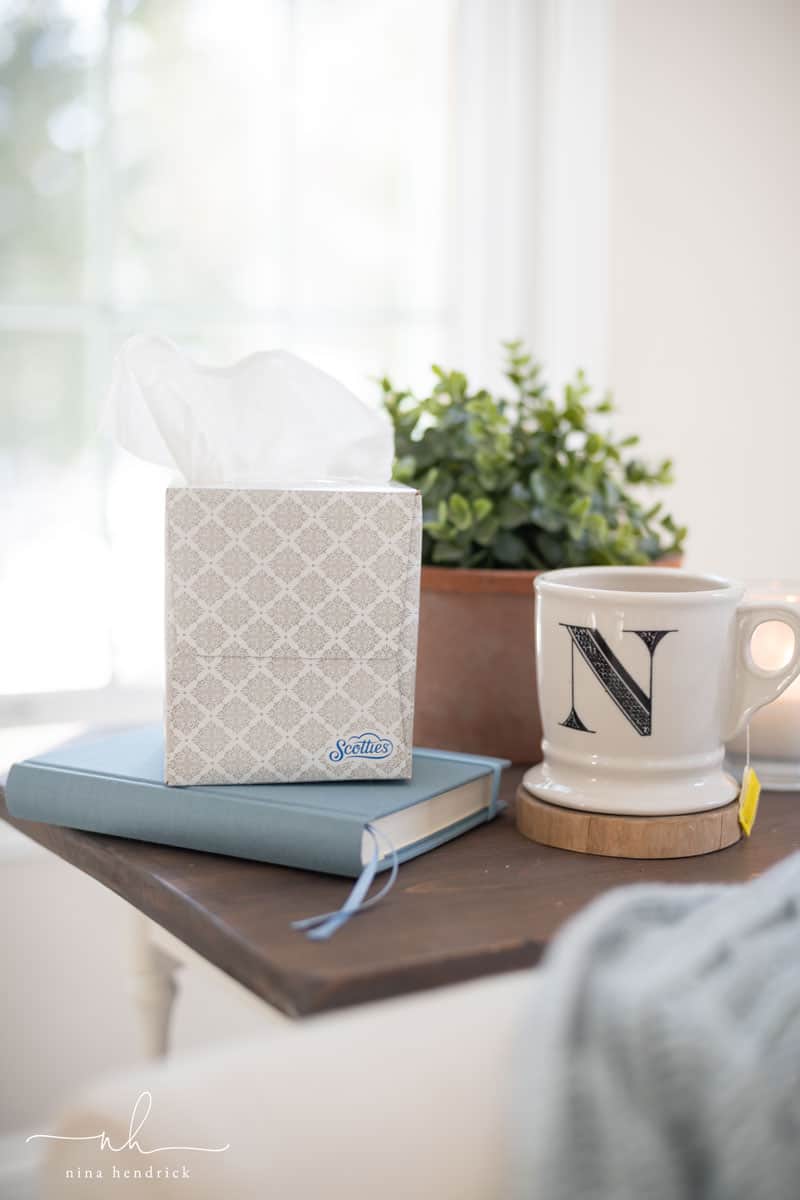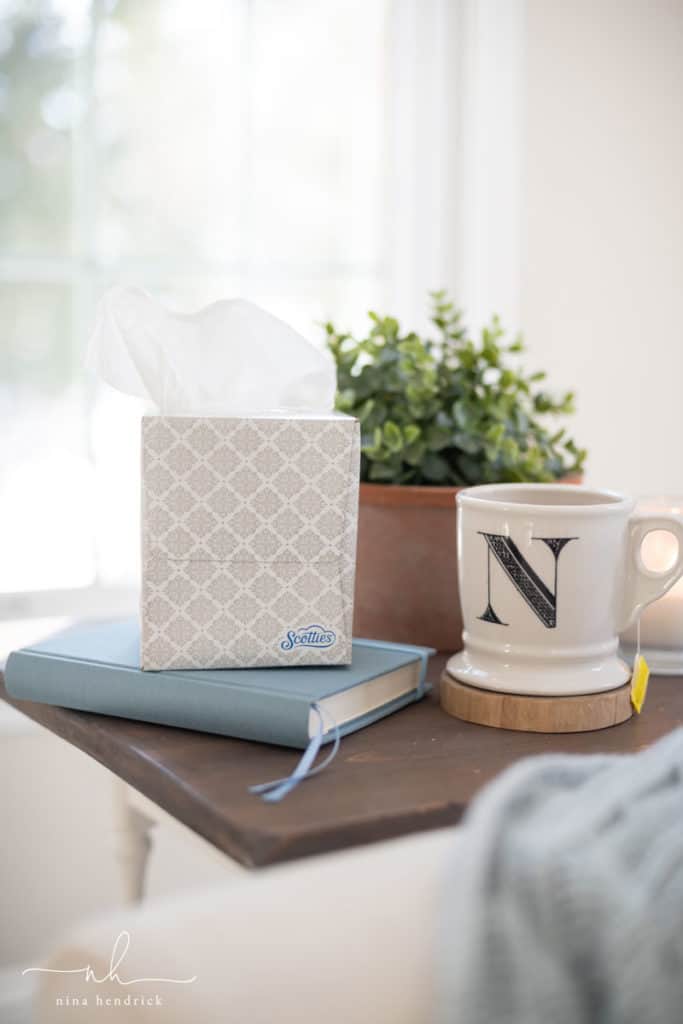 Warm Beverages
If you've been around here before, you probably know of my love of coffee. Black hazelnut coffee, to be specific. Lately, that love has been spread out to include lemon tea. I can't get enough of it! It's my decaf warm beverage of choice (what's the point of decaf coffee anyway?).
My kids would like for me to mention hot chocolate. Fair enough, what's more cozy and hygge than melted chocolate mixed with milk? That's the beverage version of comfort, really.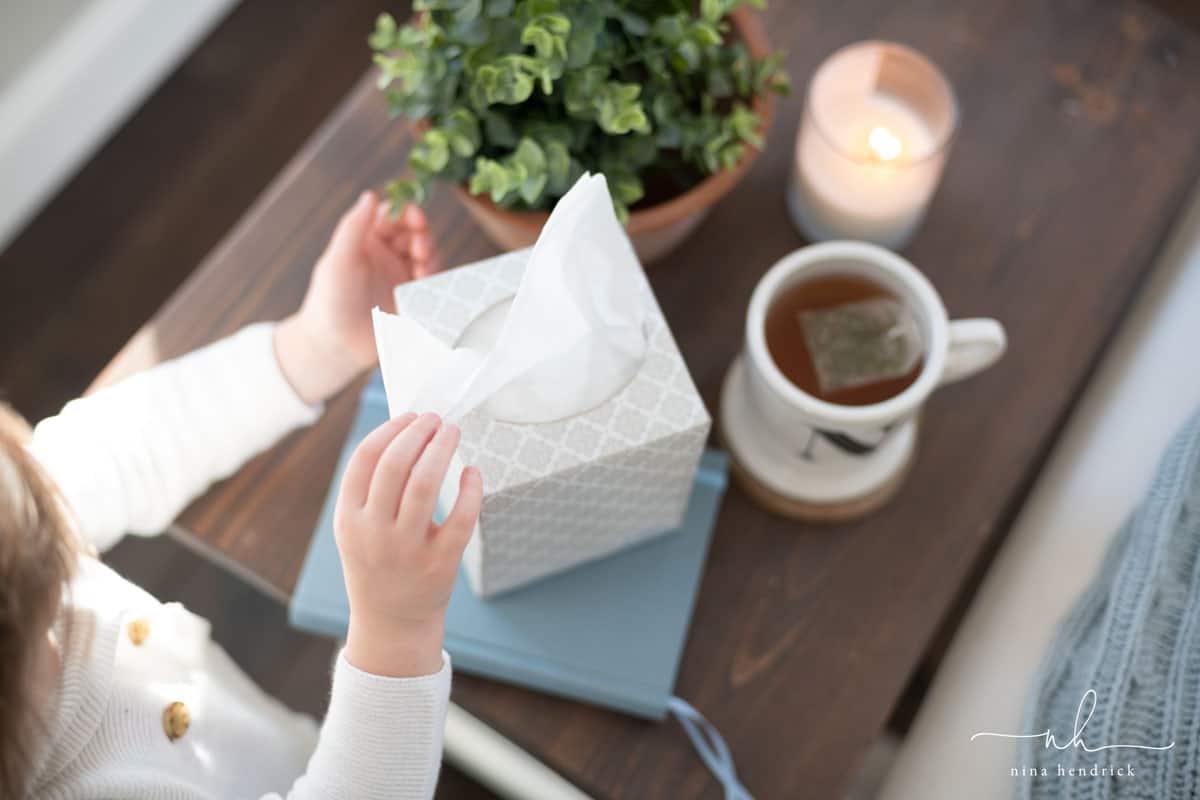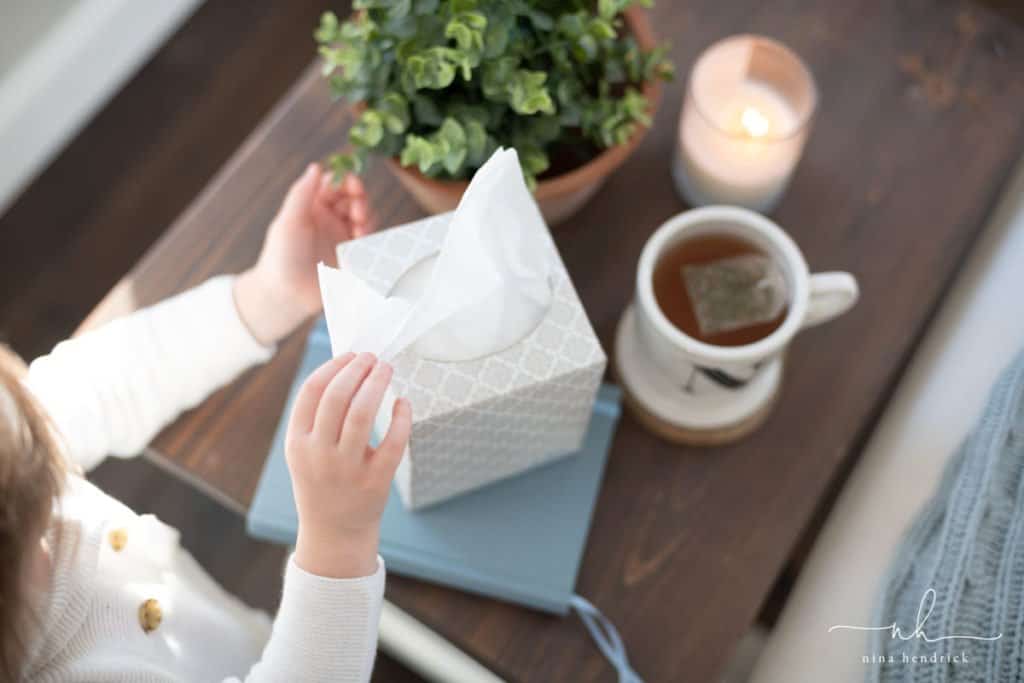 Candles Burning
I almost always have a candle burning every day, and winter is certainly no exception. There's nothing nicer than to have candles burning as I work or read and relax in the evening. I love that certain smells bring on certain feelings, like how pine or cedar always smell like winter and home in New Hampshire.

As I mentioned above, these may be things you're already doing! Now you know that they are hygge and that you're embracing winter coziness to its fullest extent. Warm and comfy wishes from me to you for the rest of this chilly season!