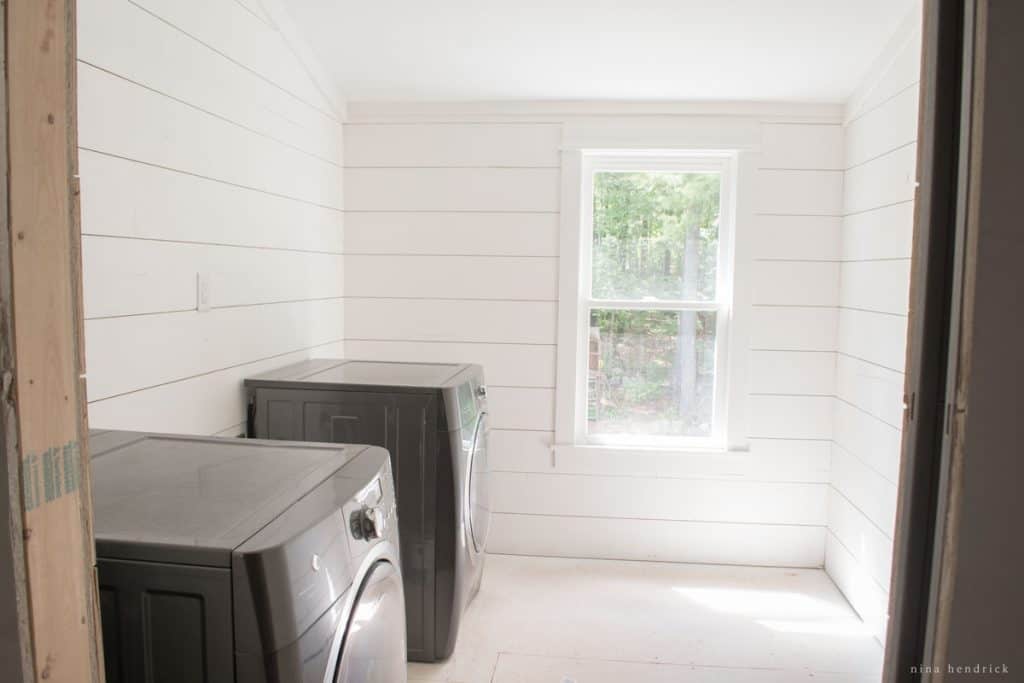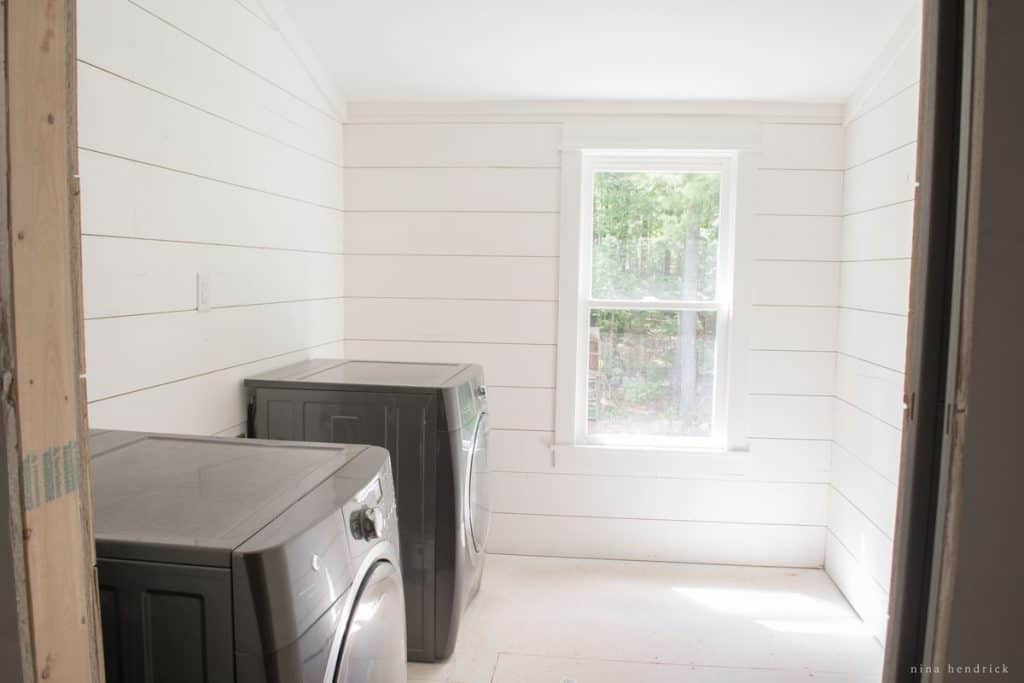 I wanted to pop in today and share an update on our Laundry Room project for the One Room Challenge. If you missed the intro, you can see it here! Essentially, this room was yet another stalled project in our home. I joined up with the One Room Challenge to motivate us to finish it within the next five weeks.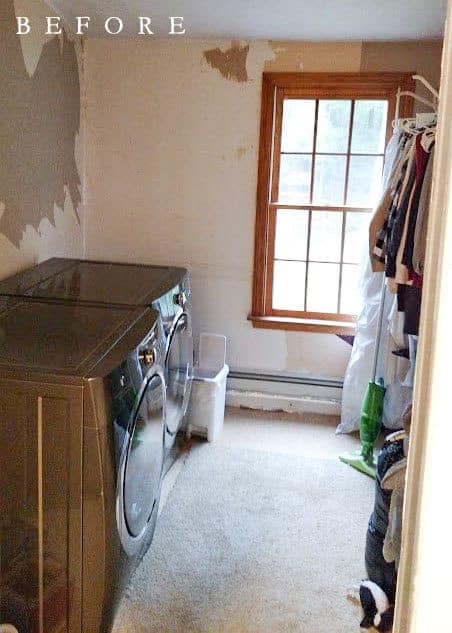 Laundry is most definitely my least favorite home-related task, and if having a nicely renovated room makes it a little more bearable, it will be worth it!
Over the summer Mack completed the planked walls by following the same process as outlined in our planked wall tutorial, albeit with slightly wider 8″ planks. I love the effect of the wider planks!
He just went right over the nasty wallpaper, which saved a ton of time (We learned from our bedroom project that the stuff is miserable and won't steam off like normal wallpaper). He used our Wagner PaintReady Sprayer to paint the walls Benjamin Moore Simply White.
Then, more recently, he installed the Hickory engineered wood floors. These are the same floors we plan to carry throughout out entire second floor (with the exception of the bathrooms). The coordinate well with our first floor Hickory hardwoods, although they aren't exactly the same. Truth be told, we like the engineered a little bit better because it's a little lighter and less wavy!
Our next steps involve a shopping trip to IKEA to get most of the remaining items needed for the room. You can see Week 1 for more details!
Join the Weekly Newsletter
Subscribe to get our latest content by email and access to our File Library. Download organizing and home decor printables FREE!
Nina is the owner & designer of Nina Hendrick Design Company and the Nina Hendrick blog. Along with her husband Mack, she is chronicling the journey of transforming their builder-grade 80s colonial into a modern day farmhouse. Nina and Mack live in the suburbs of Boston with their three children and golden retriever Lucy.