Printable Tree Farm Sign & Cozy Christmas Vignette
Get this customizable printable tree farm sign to celebrate the holidays! There's also styling ideas for an adorable rustic & cozy Christmas vignette.
Are you team real tree or faux? It's a hard call. Nothing beats the smell of a fresh Christmas tree. However, we also love our huge faux tree that we've been able to use year after year! It was the nostalgia of tree farms that inspired my printable tree farm sign and cozy Christmas vignette for today's post. You can also grab the companion printable tags here!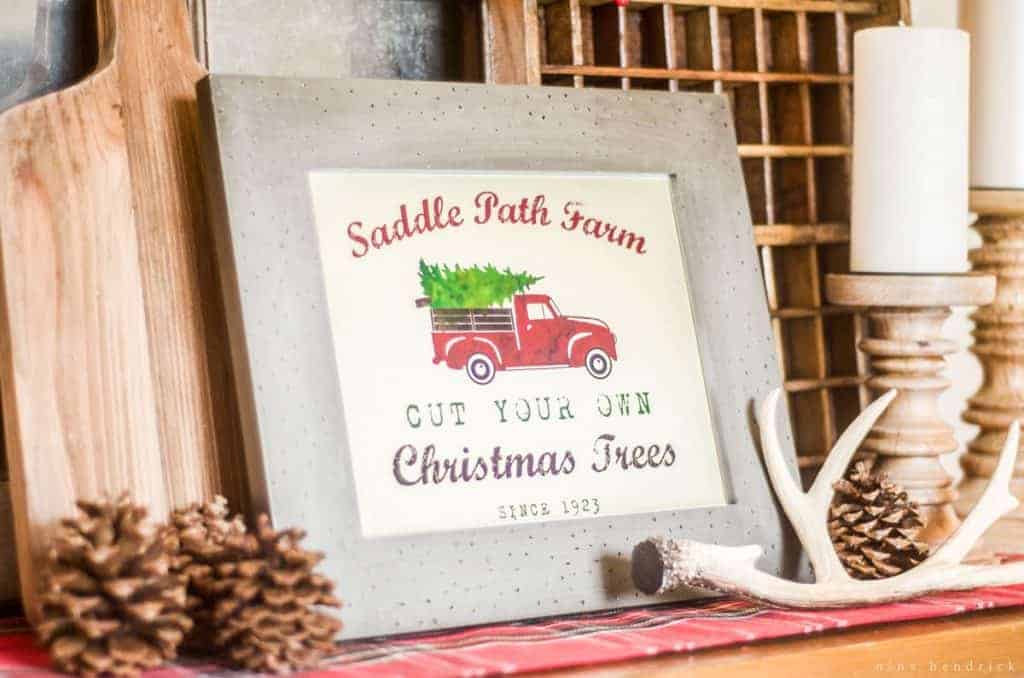 Originally published November 16, 2015
Are you thinking about getting your Christmas tree yet? We've historically gotten ours the weekend after Thanksgiving, but last year it was very last minute due to being in the final days of my pregnancy.
This year I'm already dreaming about it! I've always loved the magical experience of visiting a tree farm, drinking hot cocoa or cider, walking around in the chill searching for the perfect one, cutting down our tree, dragging to the car on a sled, then loading it up…
Customizable Printable Tree Farm Sign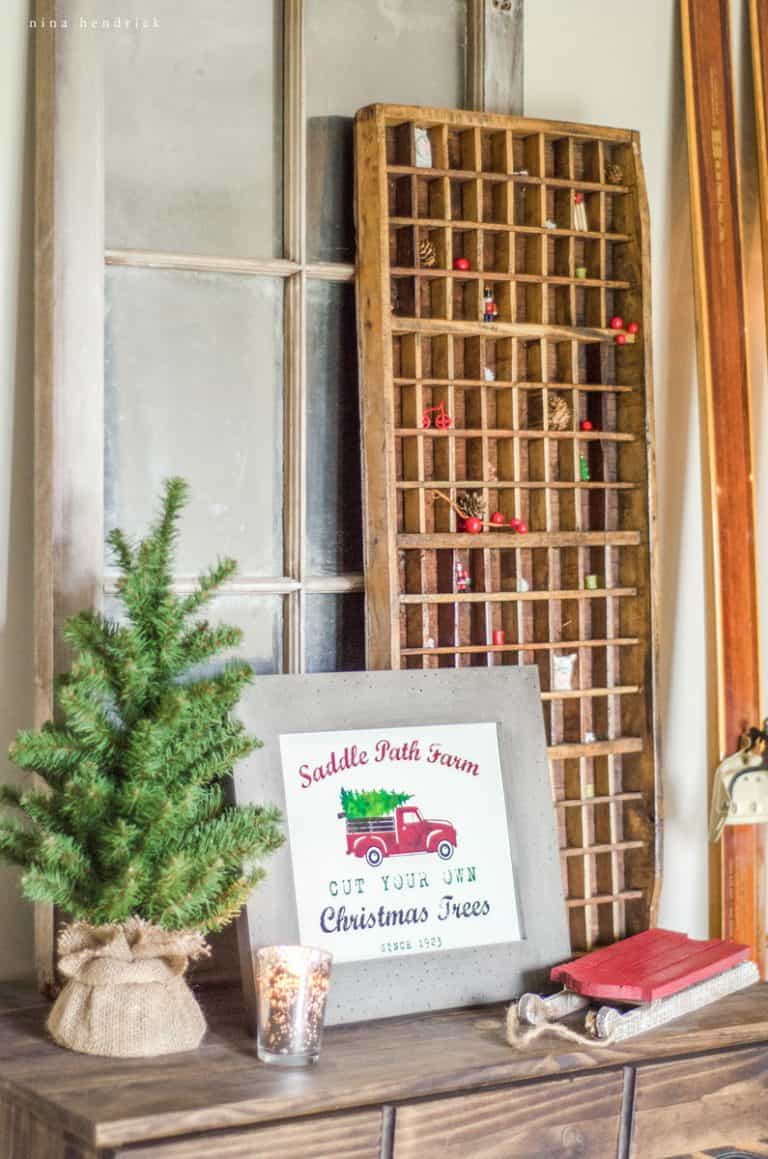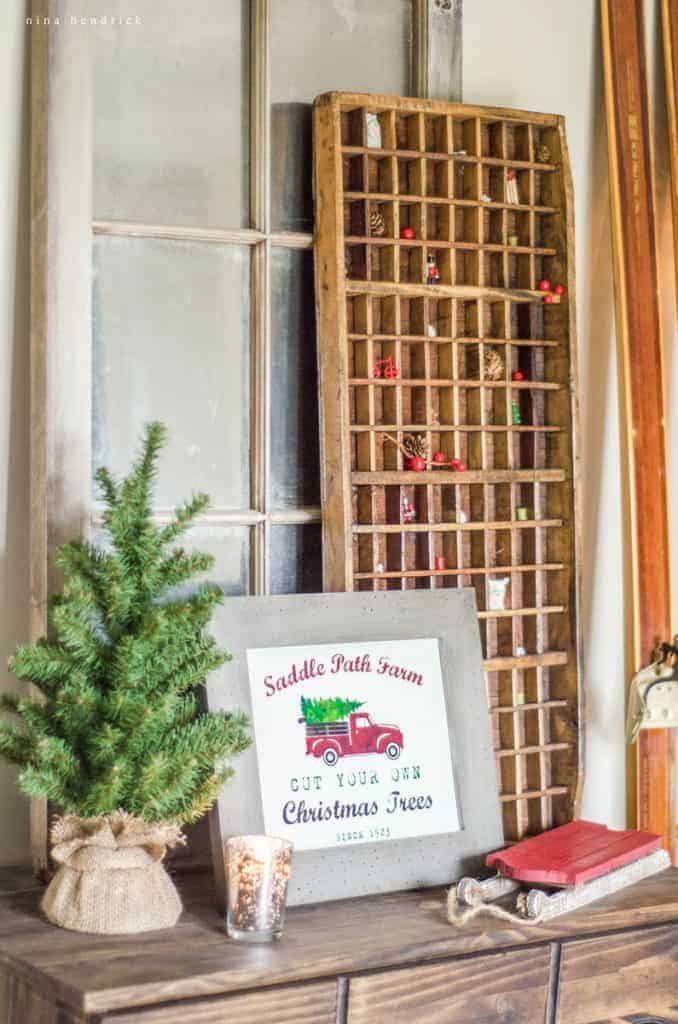 These types of places do exist in New Hampshire, but by the time we were home with our tree, it had lost a lot of needles. Once we tried visiting a local tree farm here in Massachusetts, and we walked around in circles- every tree was smaller than 5 feet tall, and we were looking for a 10 footer for our family room.
So now we do the best of both worlds. We go with my parents to cut down their tree at a nice tree farm in New Hampshire and have that great family experience, the we set up our faux tree here at home year after year.
Rustic & Cozy Christmas Vignette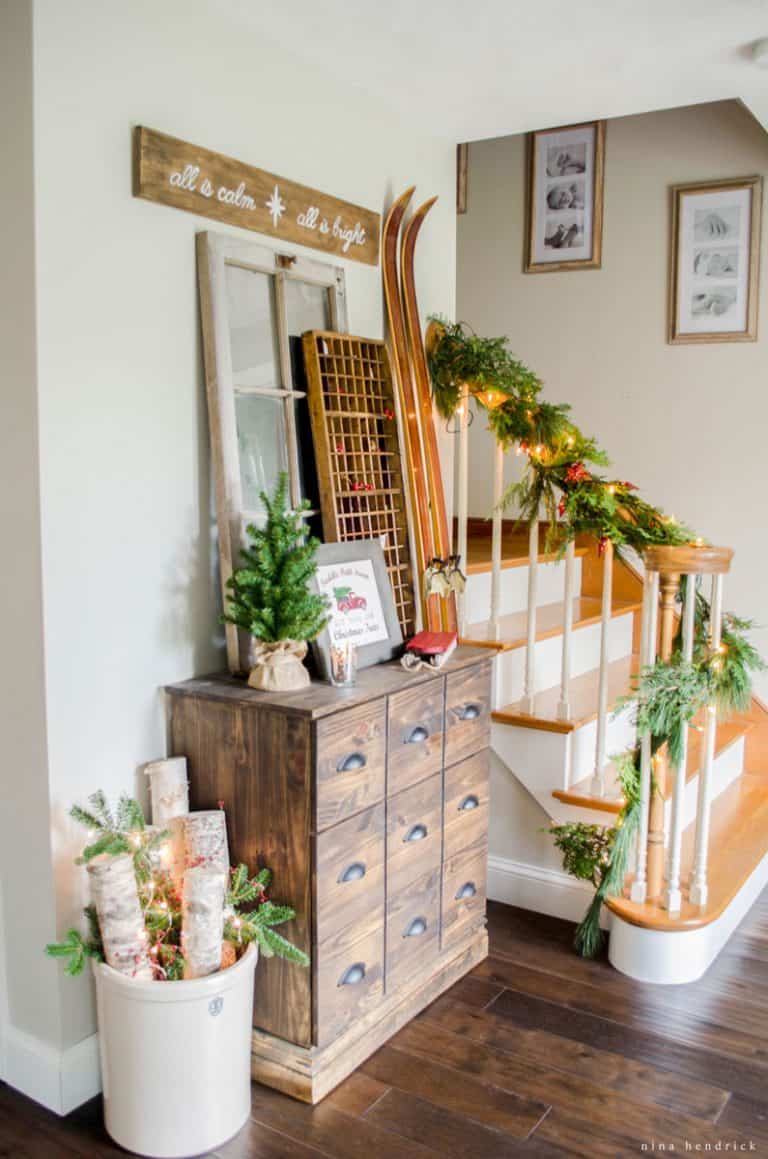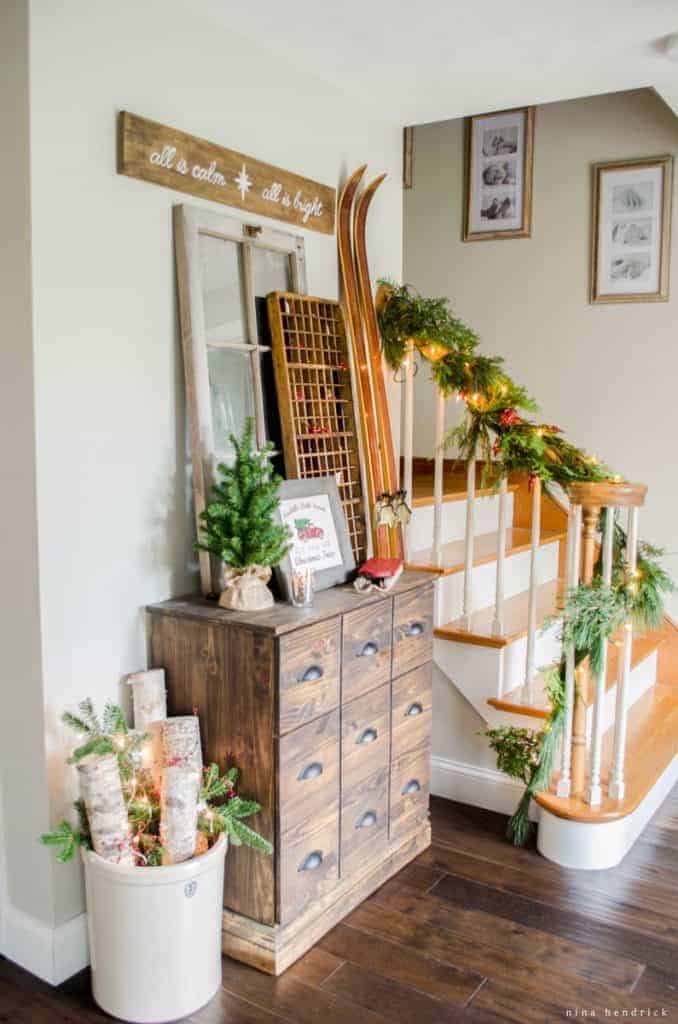 I created this rustic & cozy Christmas vignette in our foyer on the DIY card catalog cabinet next to the stairs. Since our entire house is under construction, I feel like I can't go too crazy on the Christmas decorations yet, but I'm dipping my toe in. You can see more of my cozy Christmas decorating ideas here!
Here are some ideas for what you can include in your own rustic & cozy Christmas vignette:
mini tabletop Christmas trees
pine cones
antlers
mercury glass candles
miniature sleighs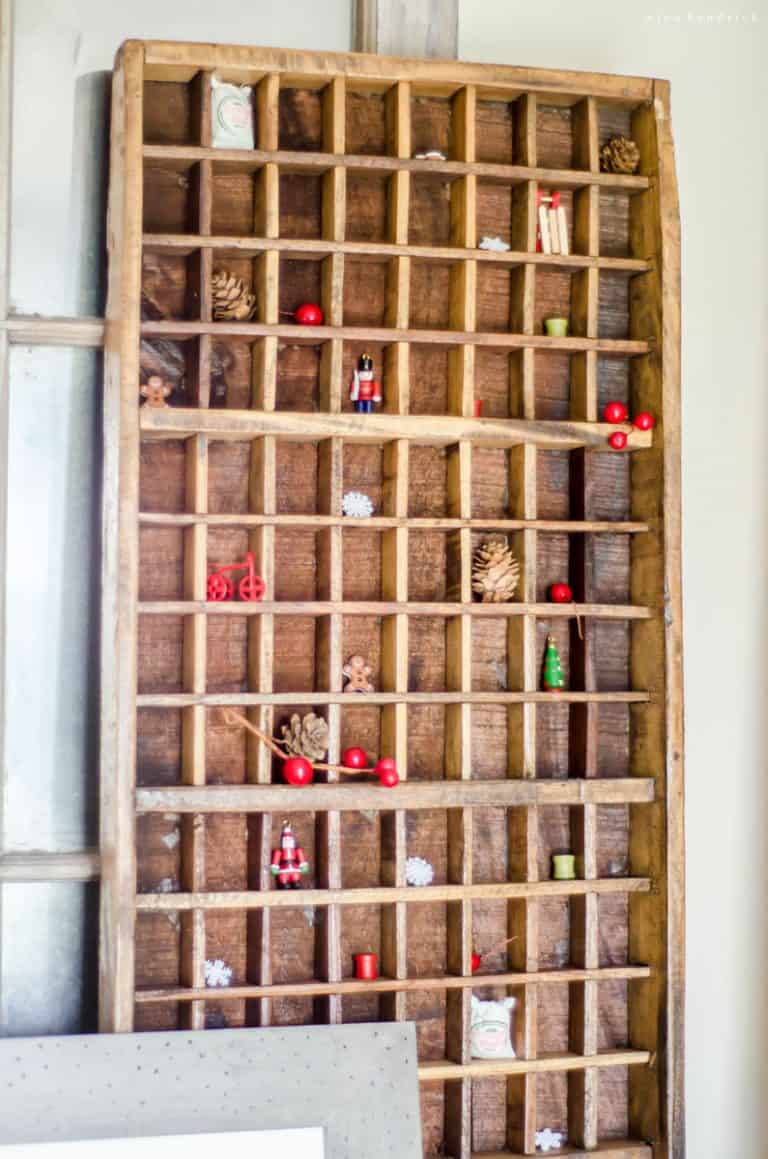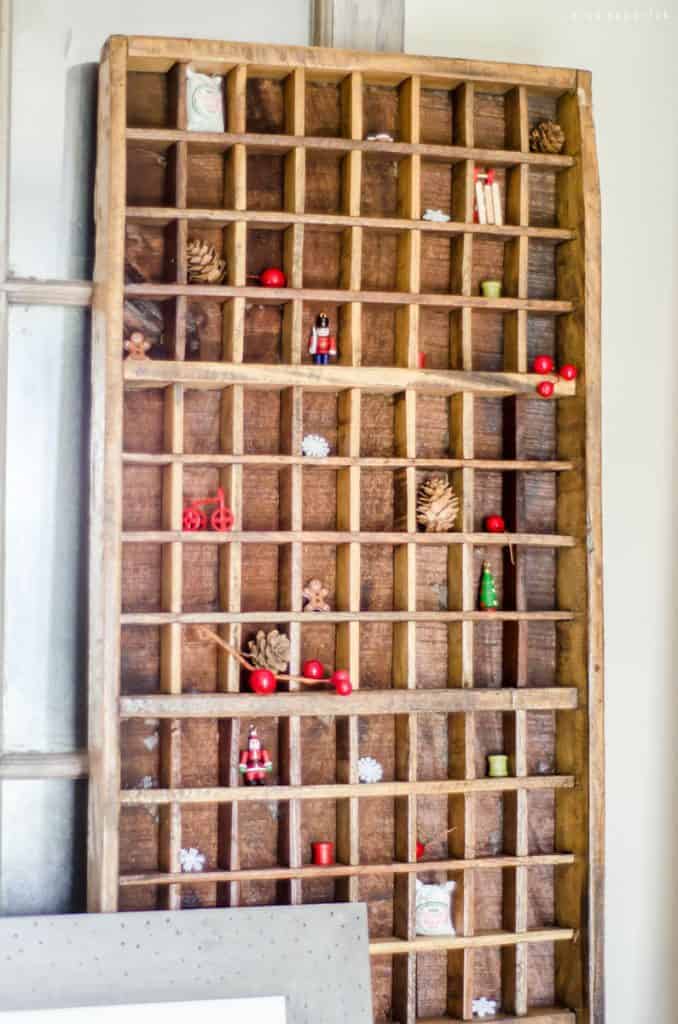 This post contains affiliate links, which means I may get a small commission (at no extra cost to you) if you shop my link. Please see my disclosure if you'd like more info!
I loved filling in the vintage printer's tray with fun little miniatures. To recreate a similar look, you can check the craft store for small Christmas accent pieces! Some are even beads.
My boys seem to have inherited my obsession with minis too and they are always rearranging them!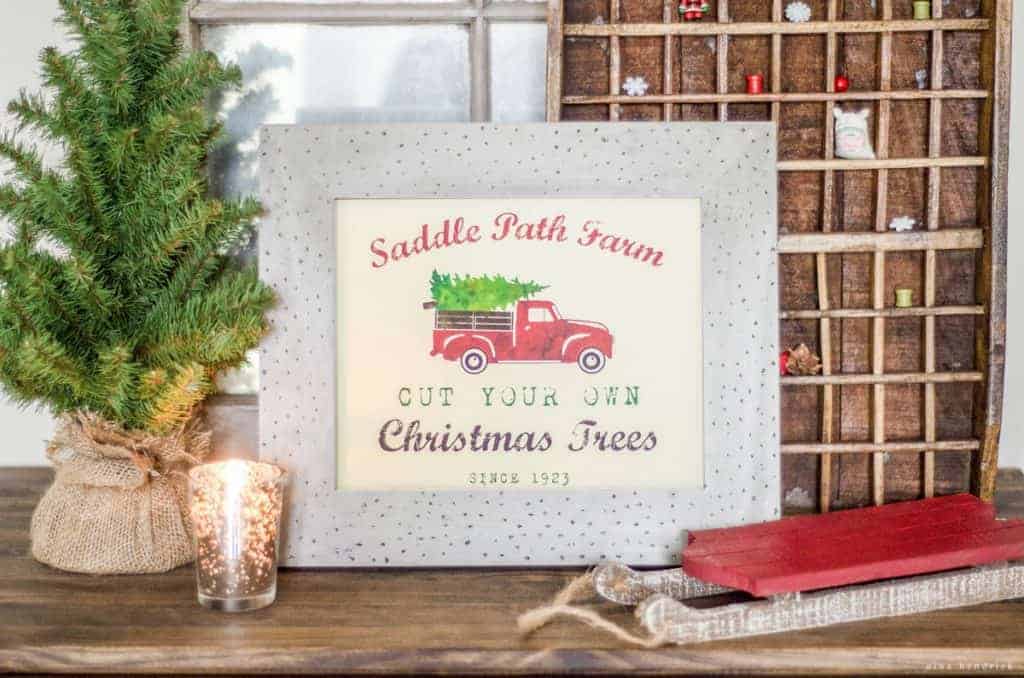 I layered my DIY Window Mirror behind the printable tree farm sign and the printer's tray. Layering elements of a vignette is my favorite way to add dimension.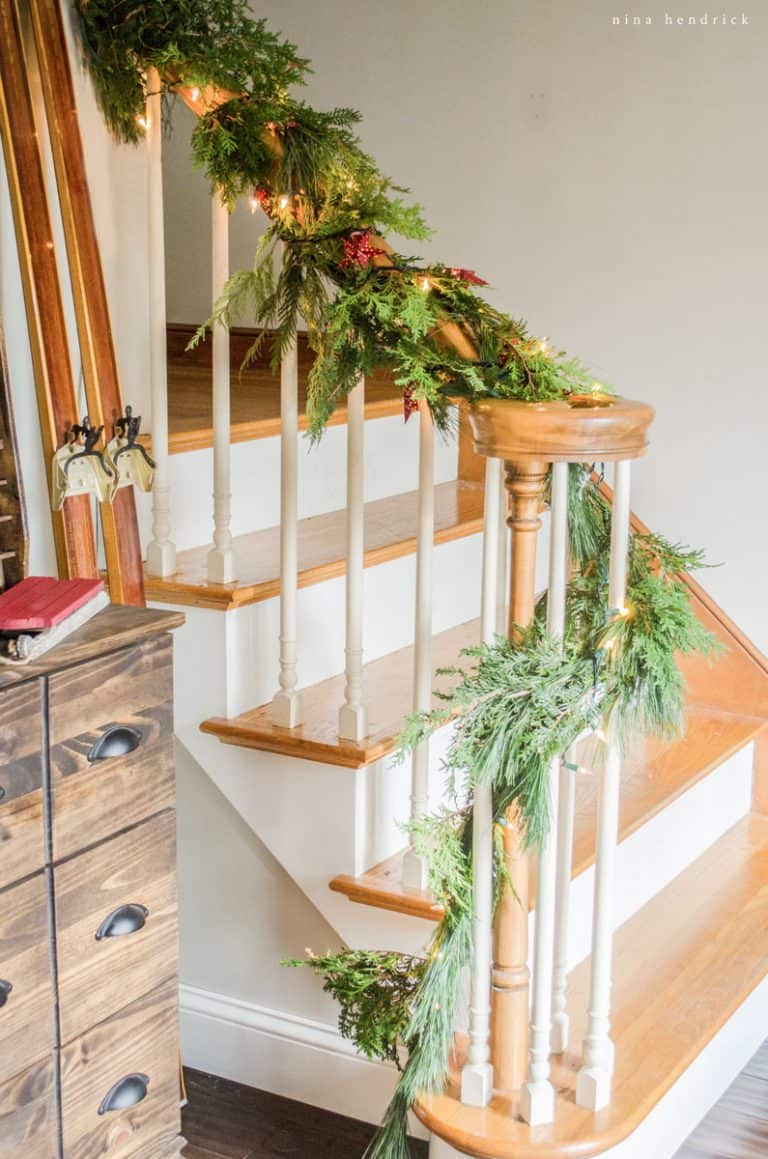 I also draped an evergreen garland around the bannister. I filled it out with some extra evergreens from the yard.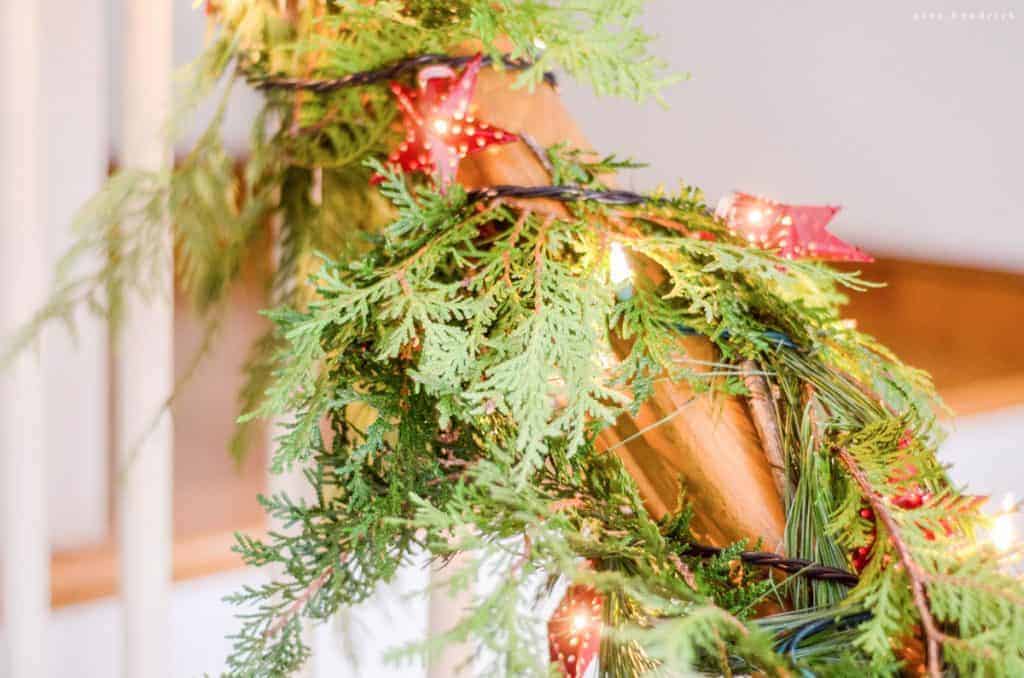 It is one of my favorite ways to make a garland seem more full. Another great trick is buying a bundle of tree clippings. Sometimes nurseries will even give them away for free!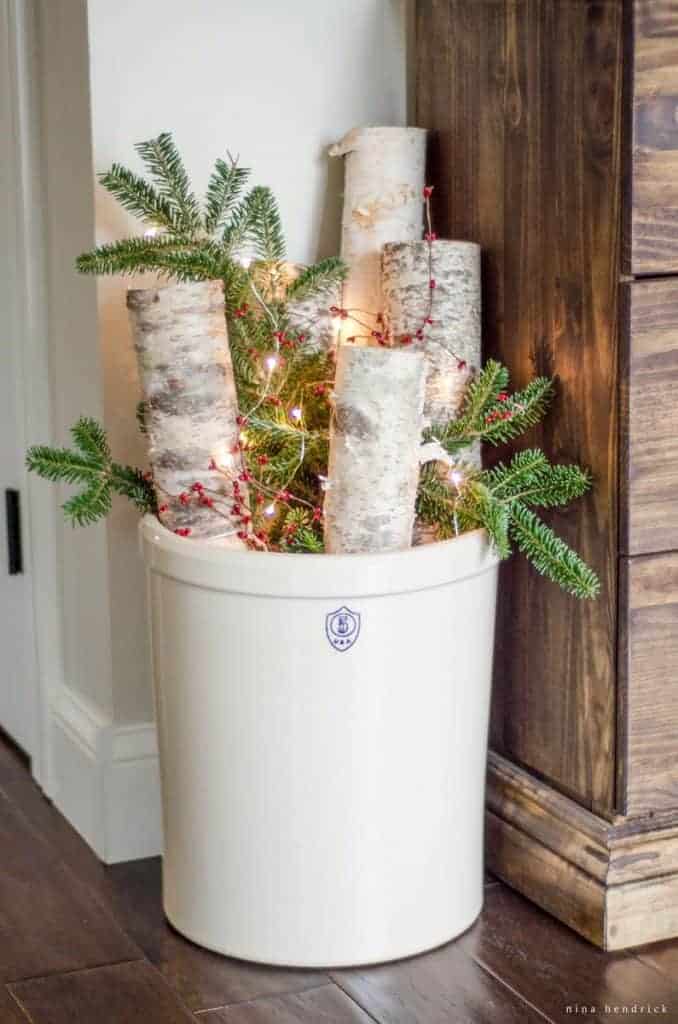 I filled my favorite 5-gallon stoneware crock with a little arrangement of birch, Christmas tree clippings, berries, and a string of lights. It's a simple idea that has since gone viral!
Grab the Customizable Printable Tree Farm Sign
I've provided a completed copy with my sample text, a copy with the name and date blank (if you know how to add text in Canva), and a copy with text that you can customize in Adobe Reader.
Note: If you're here because you clicked on an old Pinterest pin that portrayed theses tags as free, I apologize for that confusion (and we didn't mean to be misleading!). This blog has evolved many times over the past ten years since we began! We like to share free things with our newsletter subscribers from time to time, so it's a good idea to stay on that list for fun surprises, but we no longer offer free printables directly on the blog.