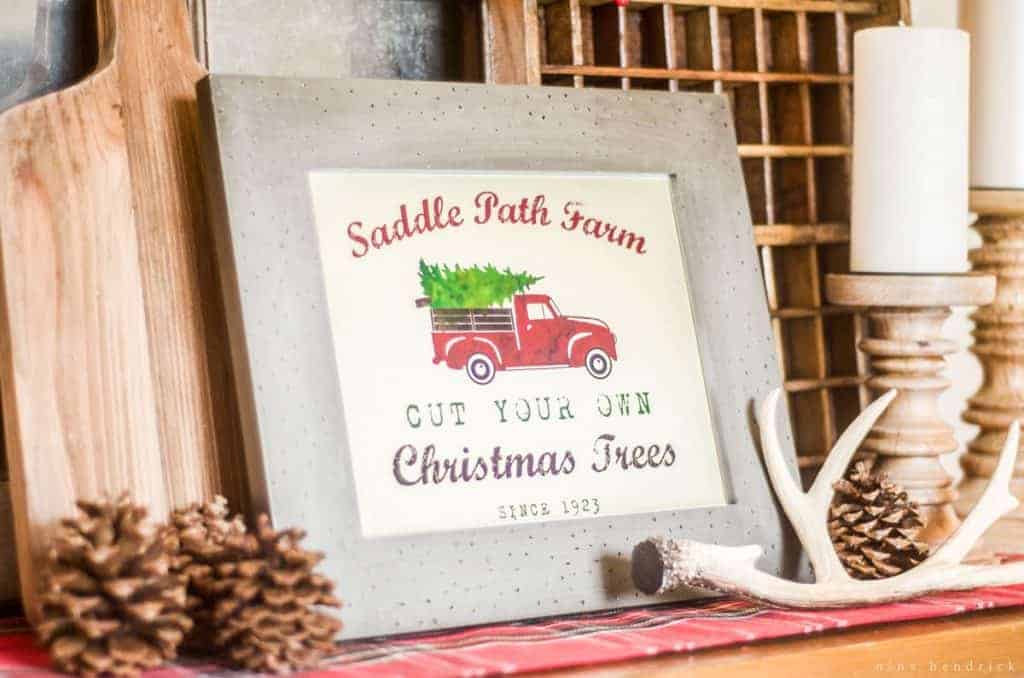 Get this customizable printable vintage tree farm sign to celebrate Christmas!
Are you thinking about getting your Christmas tree yet? We have historically gotten ours the weekend after Thanksgiving, but last year it was very last minute due to being in the final days of my pregnancy. This year I'm already dreaming about it! I've always loved the magical experience of visiting a tree farm, drinking hot cocoa or cider, walking around in the chill searching for the perfect one, cutting down our tree, dragging to the car on a sled, then loading it up…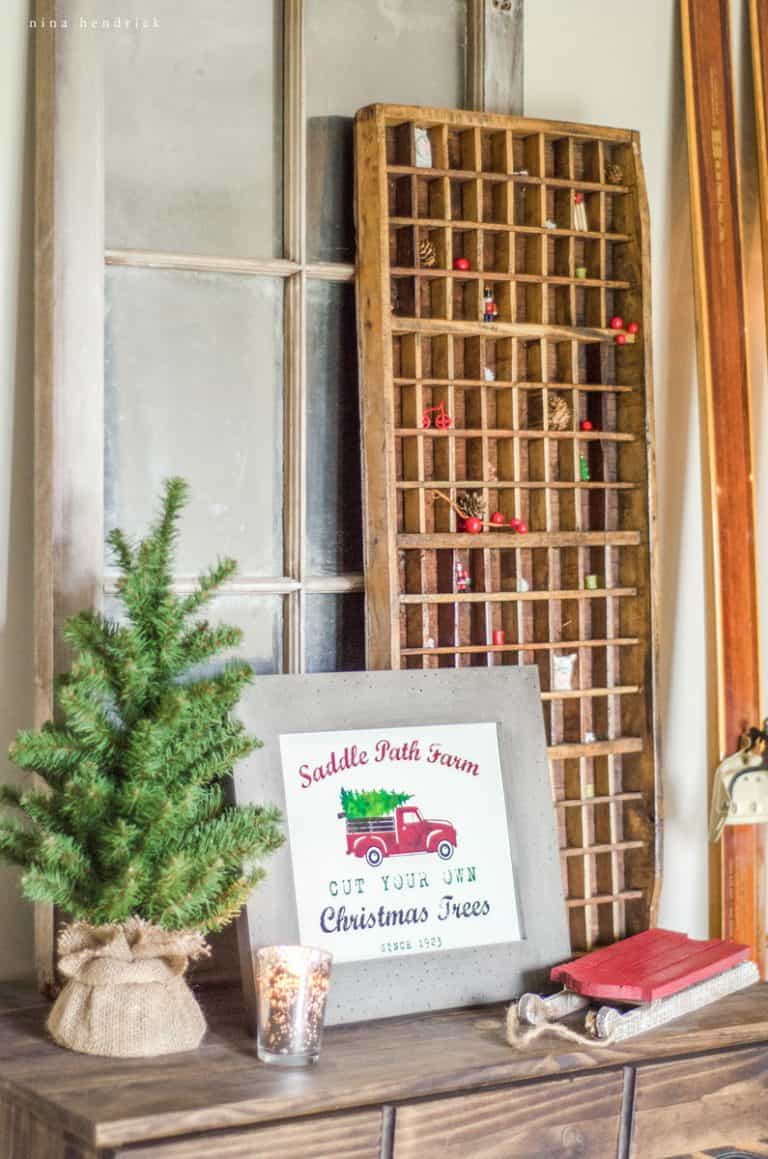 These types of places do exist in New Hampshire, but by the time we were home with our tree, it had lost a lot of needles. Once we tried visiting a local tree farm here in Massachusetts, and we walked around in circles- every tree was smaller than 5 feet tall, and we were looking for a 10 footer for our family room. So now we do the best of both worlds. We go with my parents to cut down their tree at a nice tree farm in New Hampshire and have that great family experience, then buy our own here at home at a local nursery.
It was the nostalgia of tree farms that inspired my printable for today's post. I've provided a completed copy with my sample text, a copy with the name and date blank (if you know how to add text in Photoshop or PicMonkey), and a copy with text that can be customized in Adobe Reader.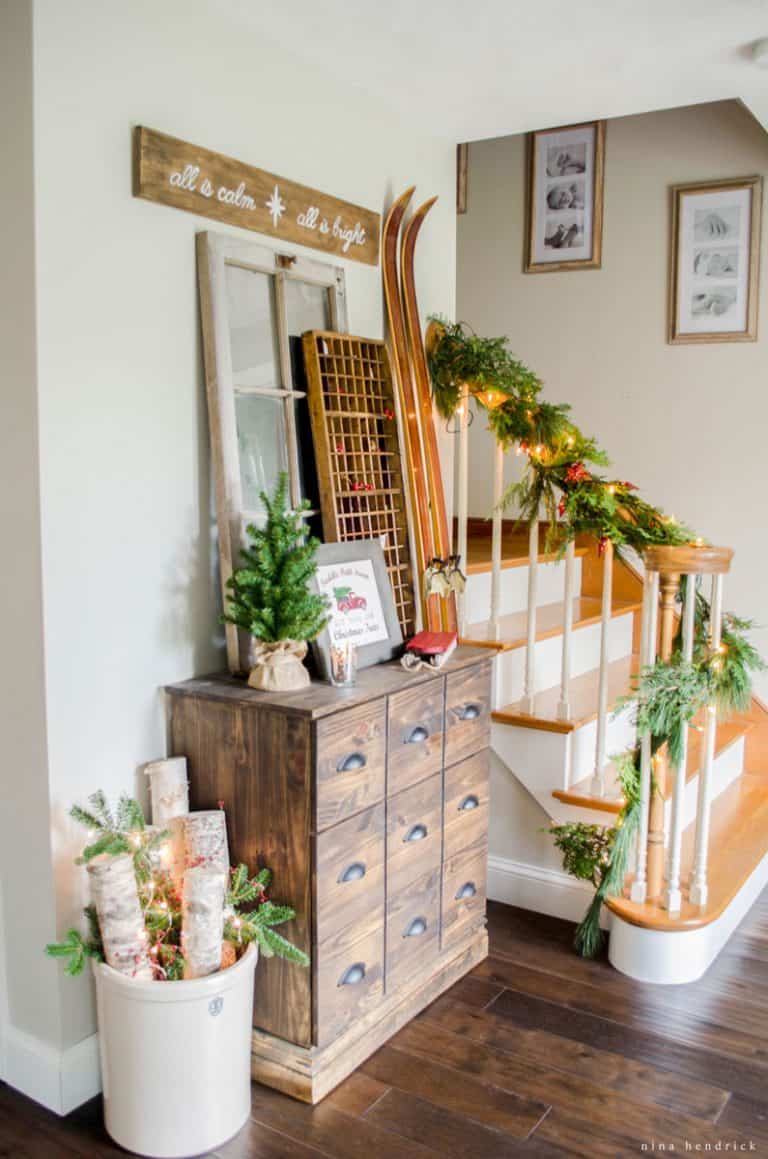 I created this little vignette in our foyer, which is under construction (but what room in this house isn't?). Since we are hosting Thanksgiving, I feel like I can't go too crazy on the Christmas decorations quite yet, but I'm dipping my toe in. However- I am crafting and designing away!