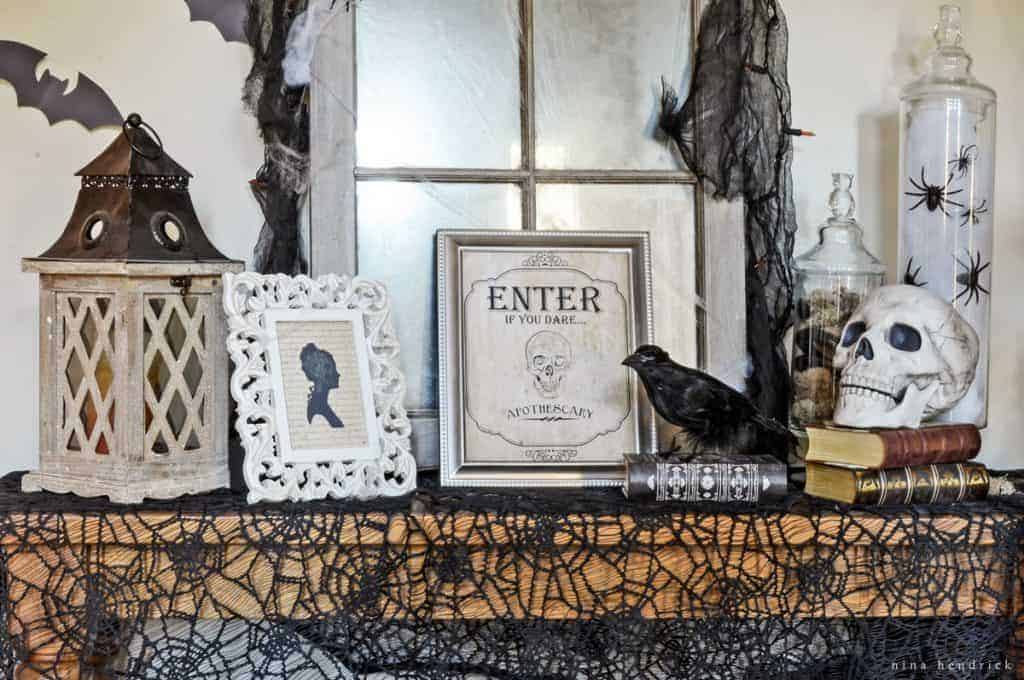 Get creepy crawly decorating inspiration from this vintage-inspired spooky Halloween foyer decor.

Today I am finally sharing my vintage-inspired spooky Halloween foyer decor! You can catch my last post about the "Apothescary" Vignette here.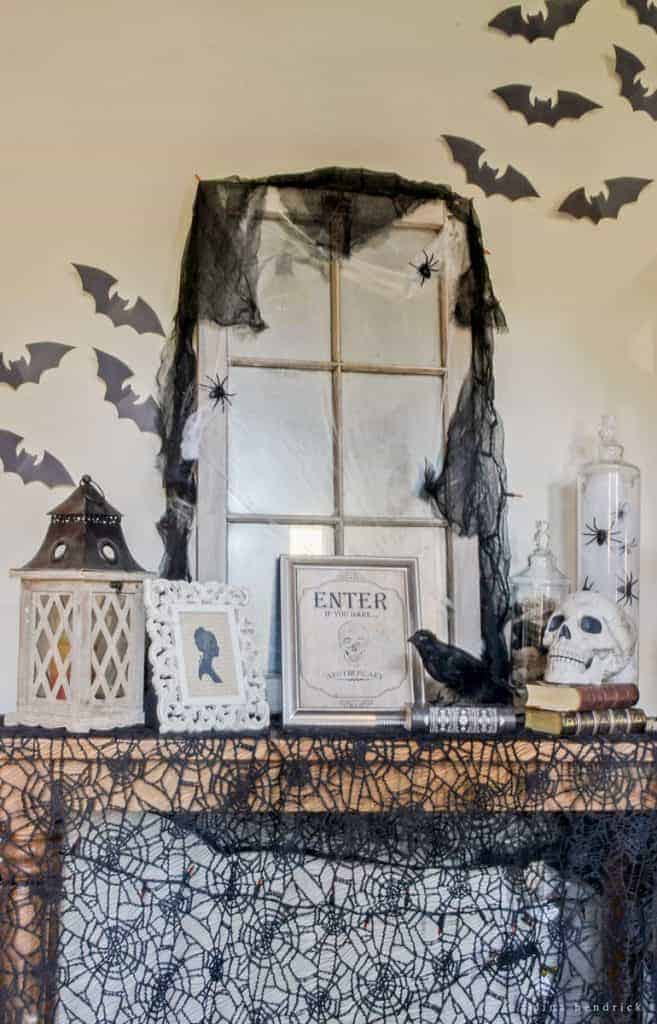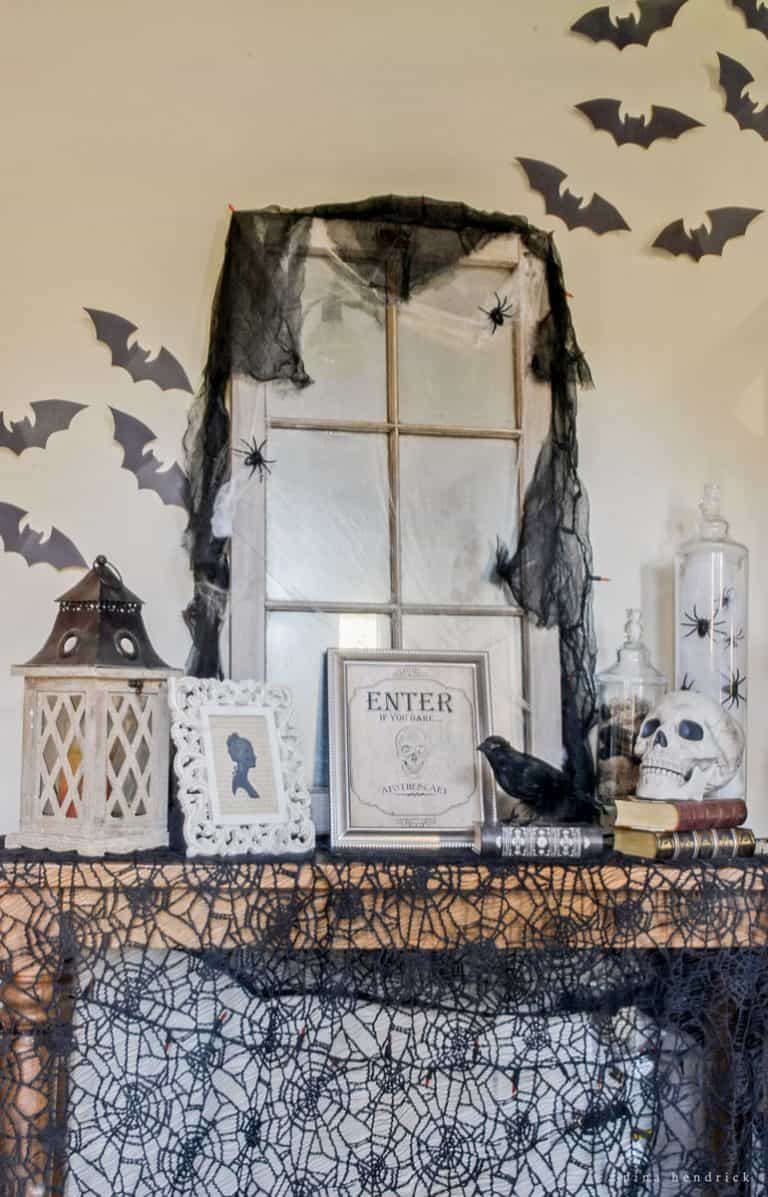 I had so much fun decorating for Halloween this year! I had originally intended to go in a less "spooky" direction with the foyer, but the boys were having so much fun with the decorations that I knew they wouldn't be afraid. The theme here was creepy crawly with a vintage vibe. It's pretty classic Halloween, really. My DIY Barn Window Mirror worked perfectly as a backdrop since the glass is very antique looking.
The boys have a blast pretending to be creeped out by the faux spiders and snakes in the apothecary jars. I added some moss in with the snake to help fill space, but it ended up looking really neat.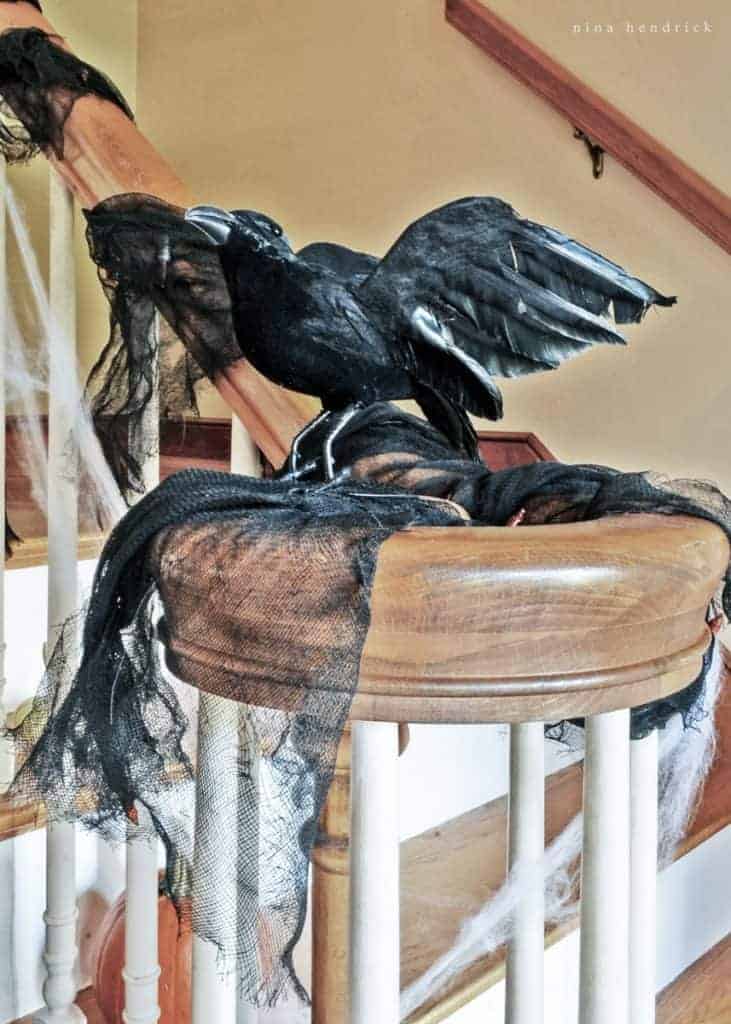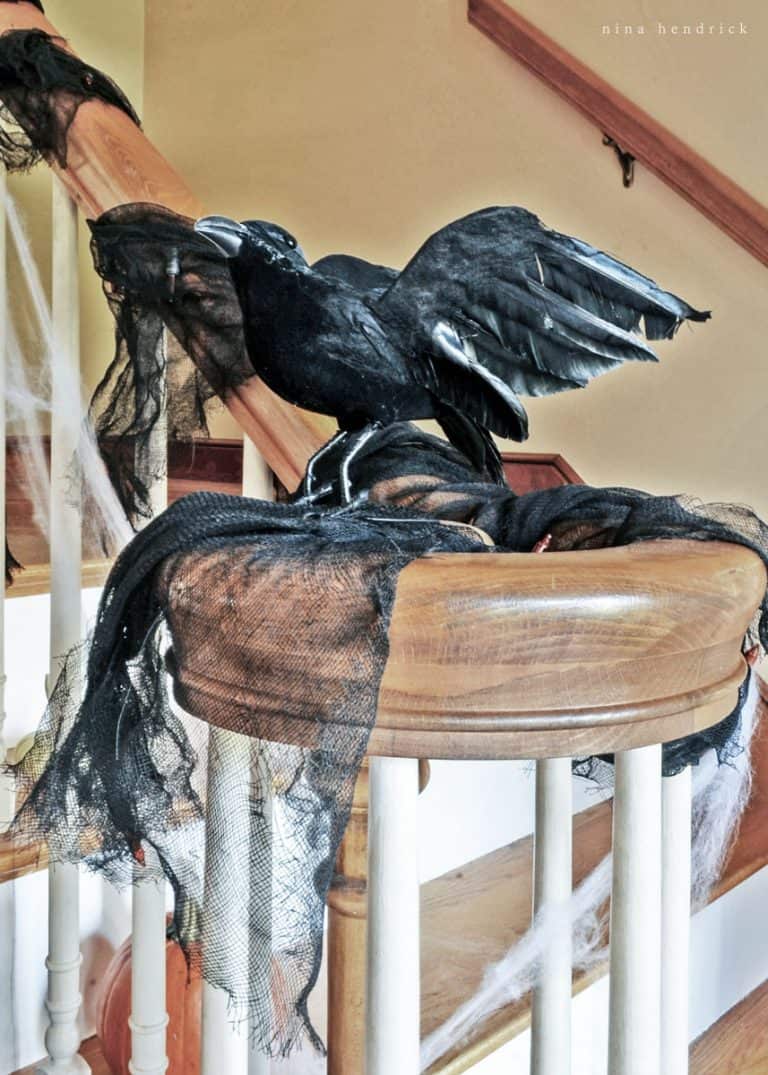 We had friends over the other night, and I overheard Logan telling his friend "There are cobwebs all over because my Mom never cleans…" which was a joke I had made to Mack! Haha, oops! ;)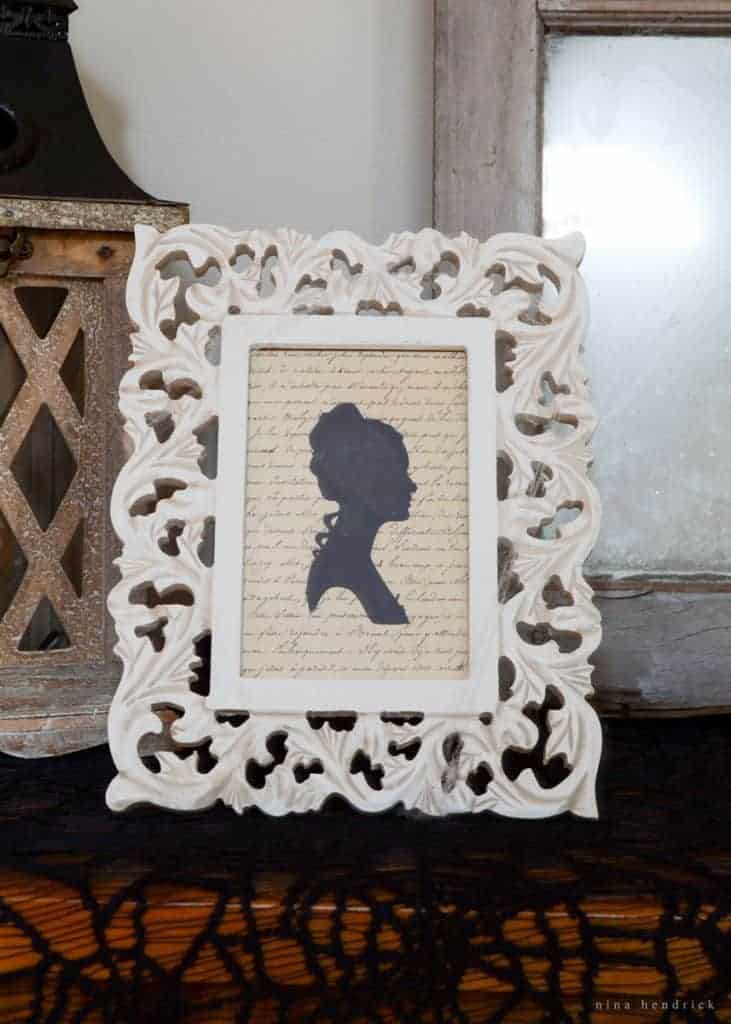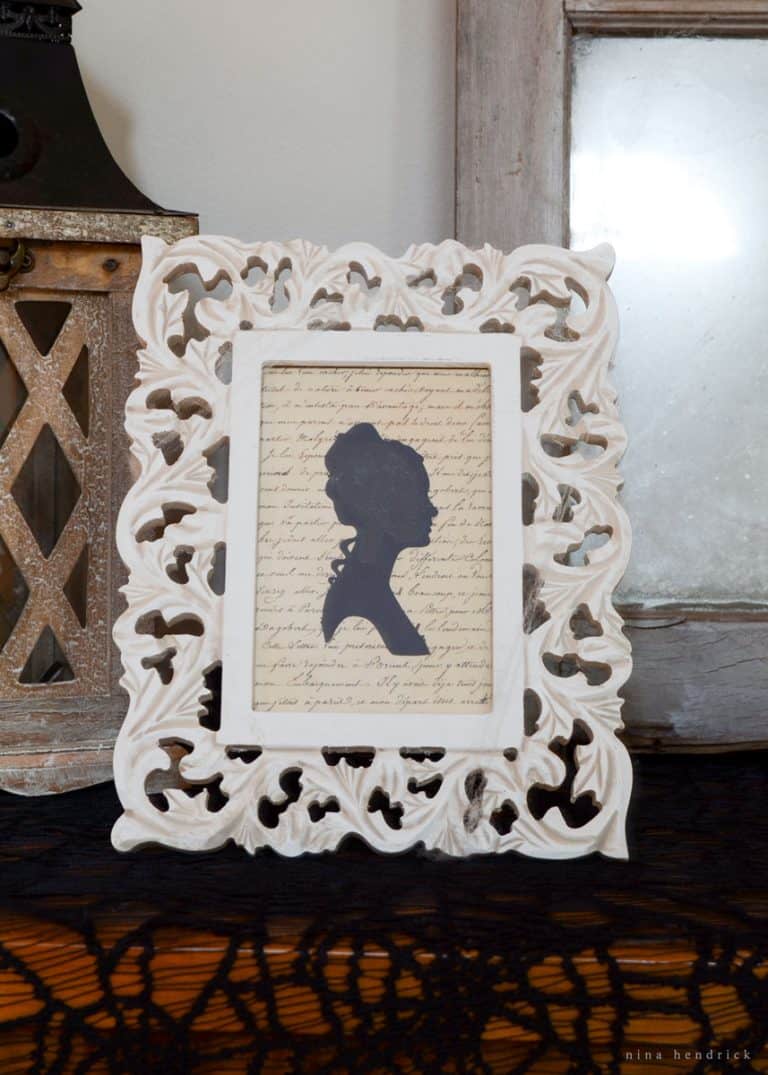 They also enjoy turning the lights out to make the Spooky Cameo skull appear. This was one of my favorite projects ever- I couldn't believe it when my idea actually worked.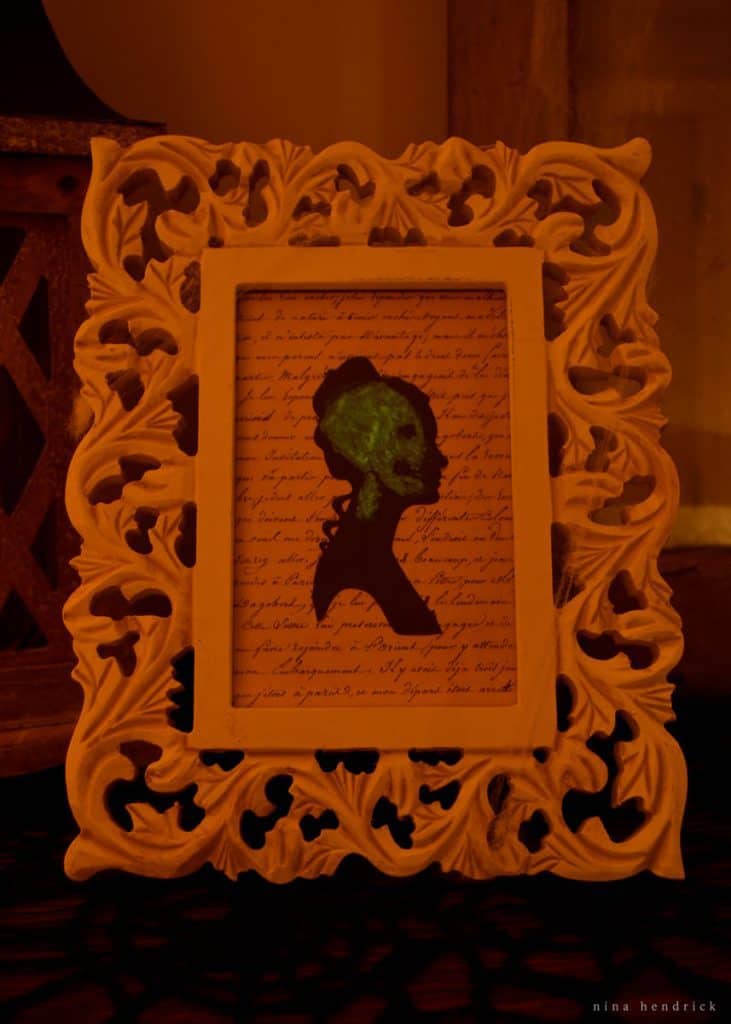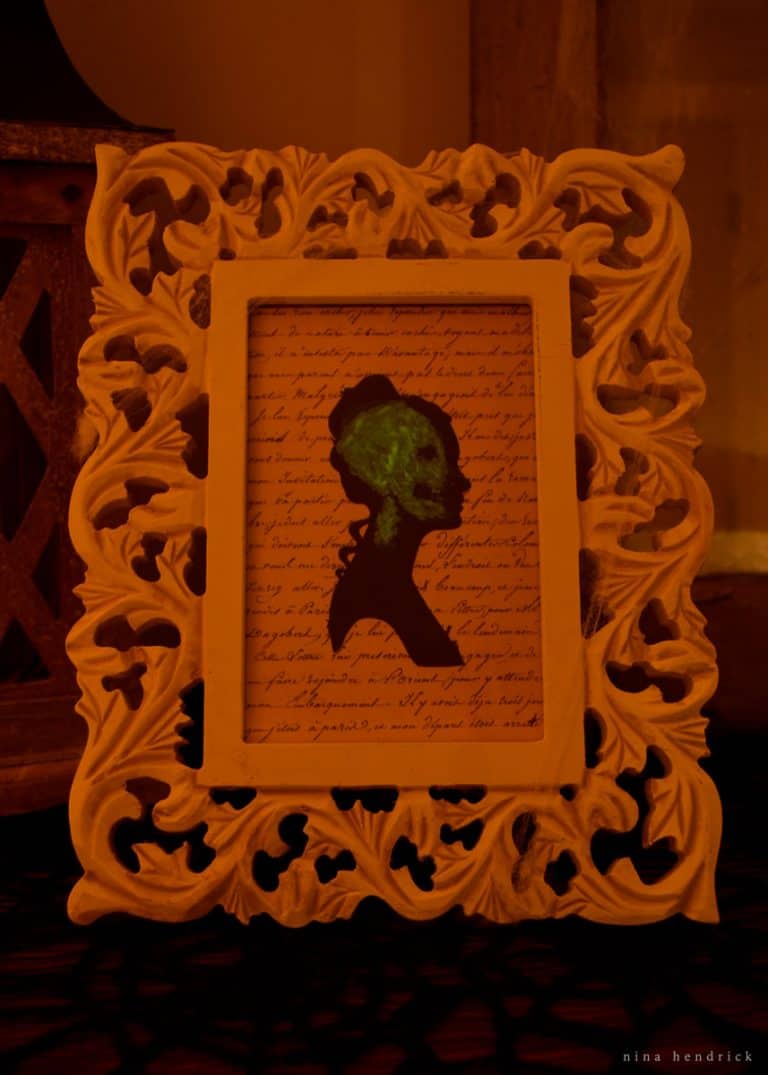 But their favorite part (okay, and it's my favorite too!) is when it gets dark and we can turn on the flickering orange lights.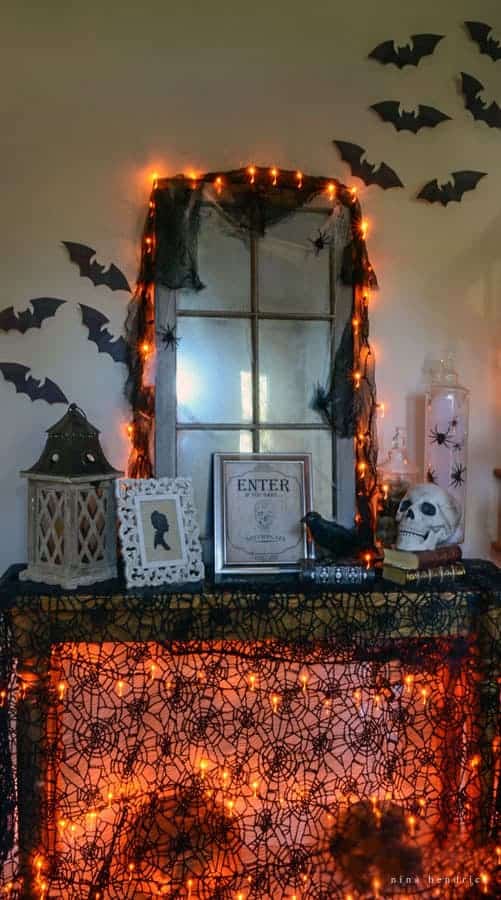 It just adds the perfect amount of fun! I hope you enjoyed our spooky Halloween foyer decor. Have a safe and happy Halloween!
See more Halloween Ideas: [ubergrid id=14674]