Spring & Easter Watercolor Bunny Printable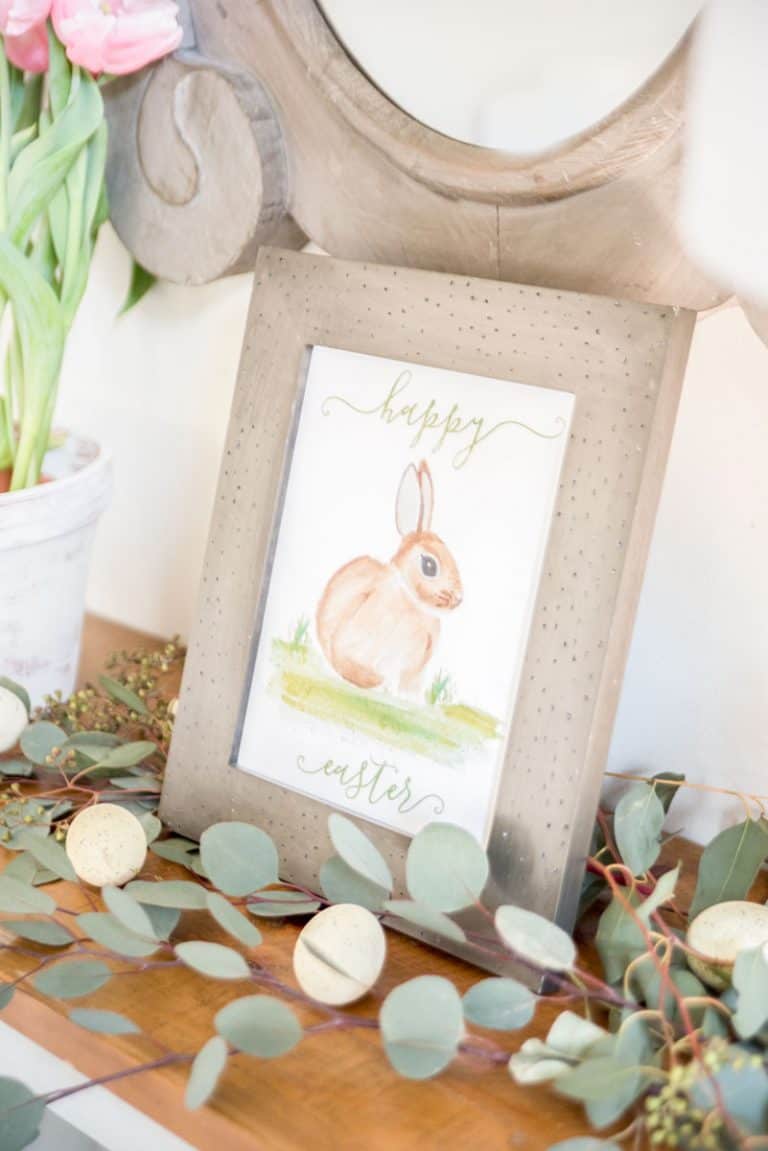 I can't even believe this time is here already and that we are a few short weeks away from spring! I'm so happy to share a free print with you today featuring this sweet little watercolor bunny. Even though he looks very gentle and unassuming, he represents a lot of bravery for me. This is the first time I've ever shared one of my watercolors with you!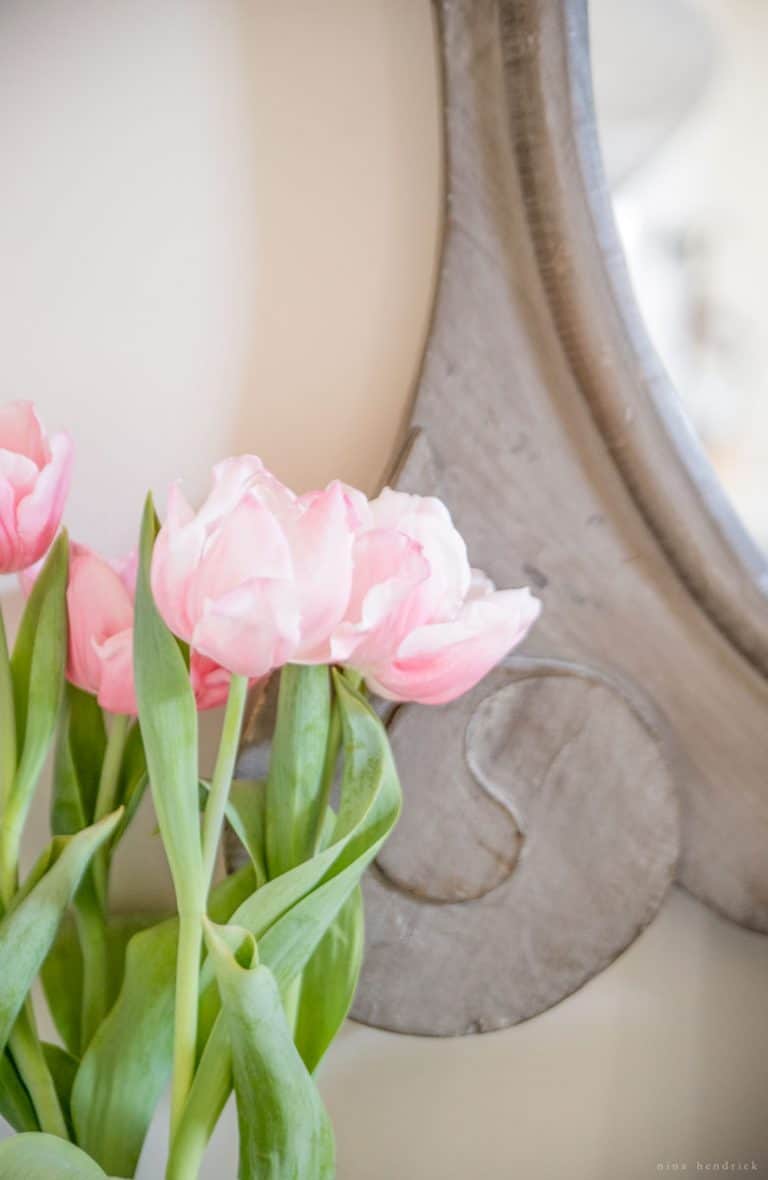 As you may know, if you've followed along for a while (If you're new, welcome!! I'm so happy to have you here.) this year I am very focused on personal growth and becoming a more healthy and confident person. I have always loved art and creating, but because I've always struggled with confidence, I have never believed my paintings to be very good.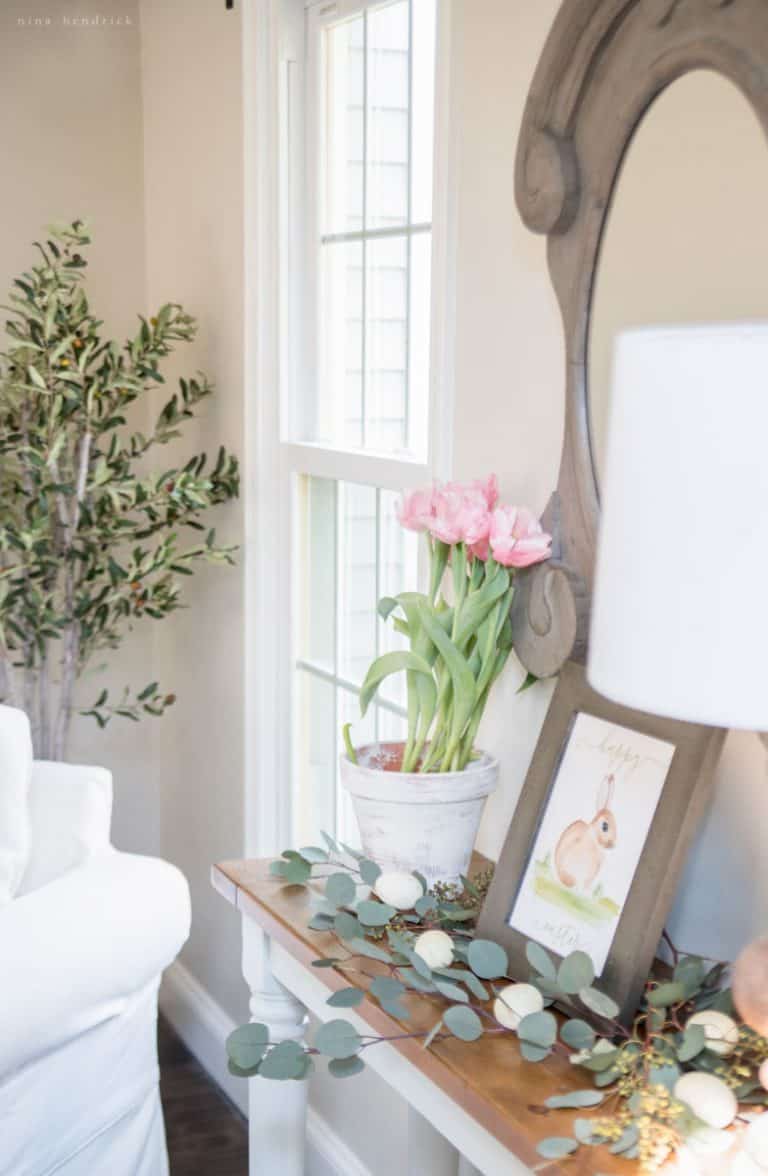 However, I was very happy with how this little guy turned out, even though he isn't perfect. He's been in my head for a while, so I found a stock photograph of a bunny with roughly the same position as I was hoping to paint and looked at the photo as I went.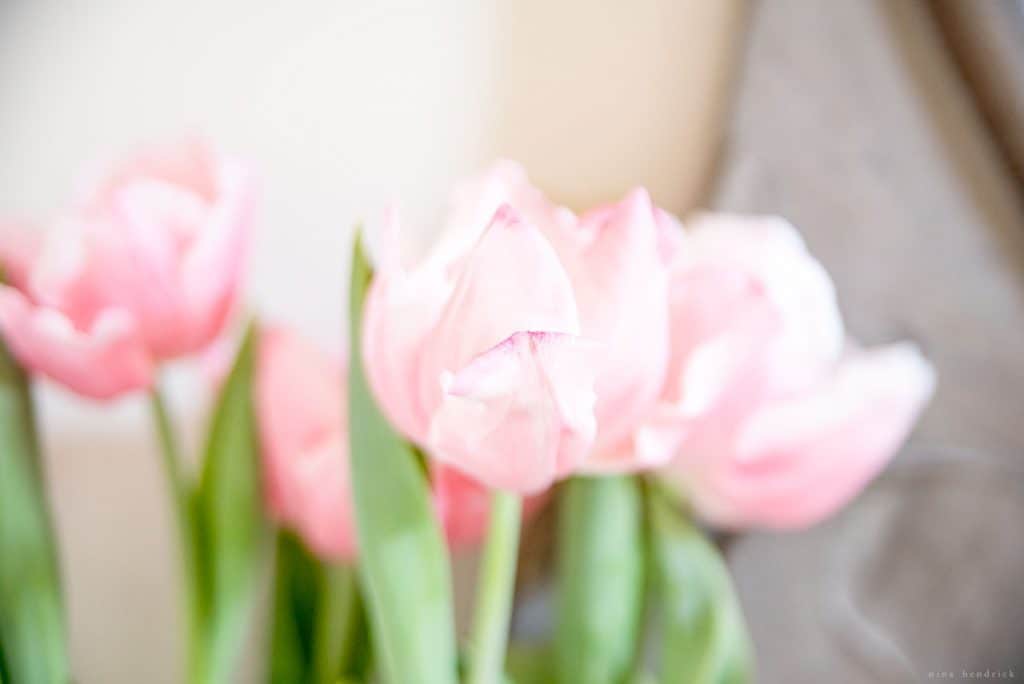 I'll admit that I kind of caught the bug from there. I'm now in the process of updating many of my older printables with new watercolors and acrylic paintings. It's all part of a bigger project that I will be announcing soon, so stay tuned!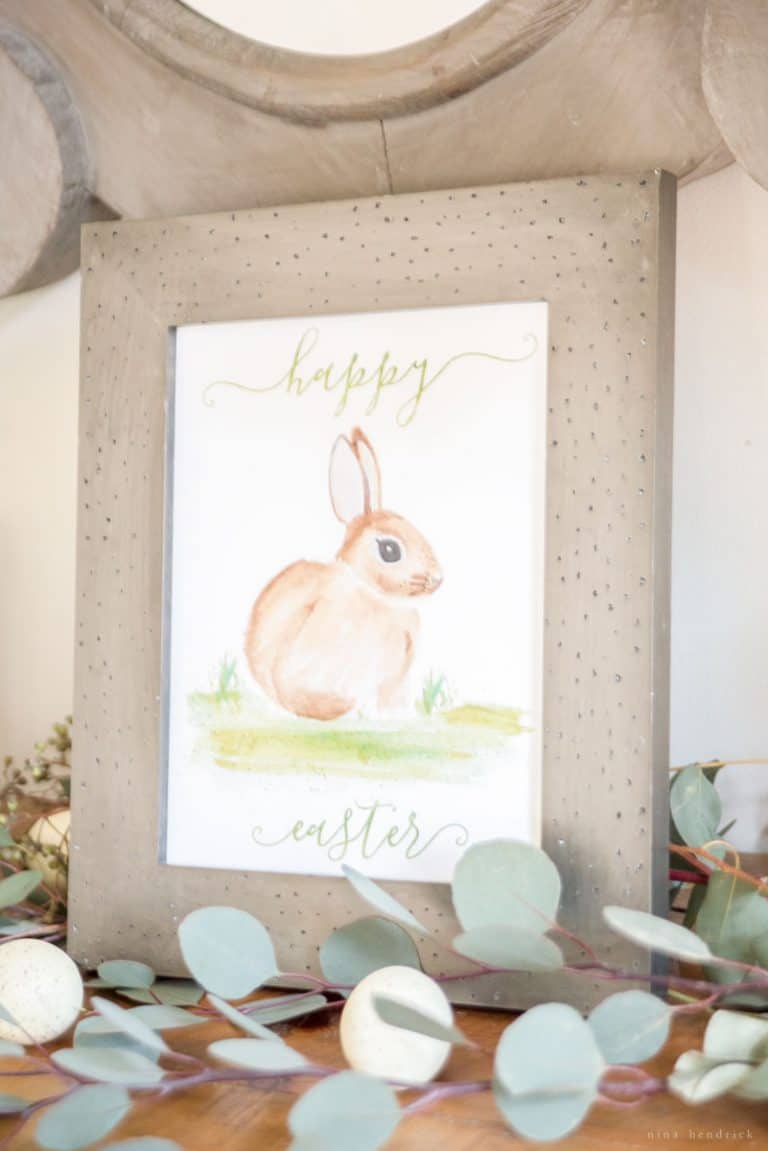 This vignette that I'm displaying the 8×10″ printable in consists of seeded eucalyptus, a few faux eggs, and potted pink tulips. It's a simple and sweet little corner in our sunny nearly finished family room! You'll get another peek in my spring home tour tomorrow. I hope you'll stop by!