Spring & Easter Watercolor Bunny Printable
This watercolor bunny printable is an adorable way to incorporate spring and Easter into your home. Simply print, frame, and display alongside a seasonal vignette or on the wall.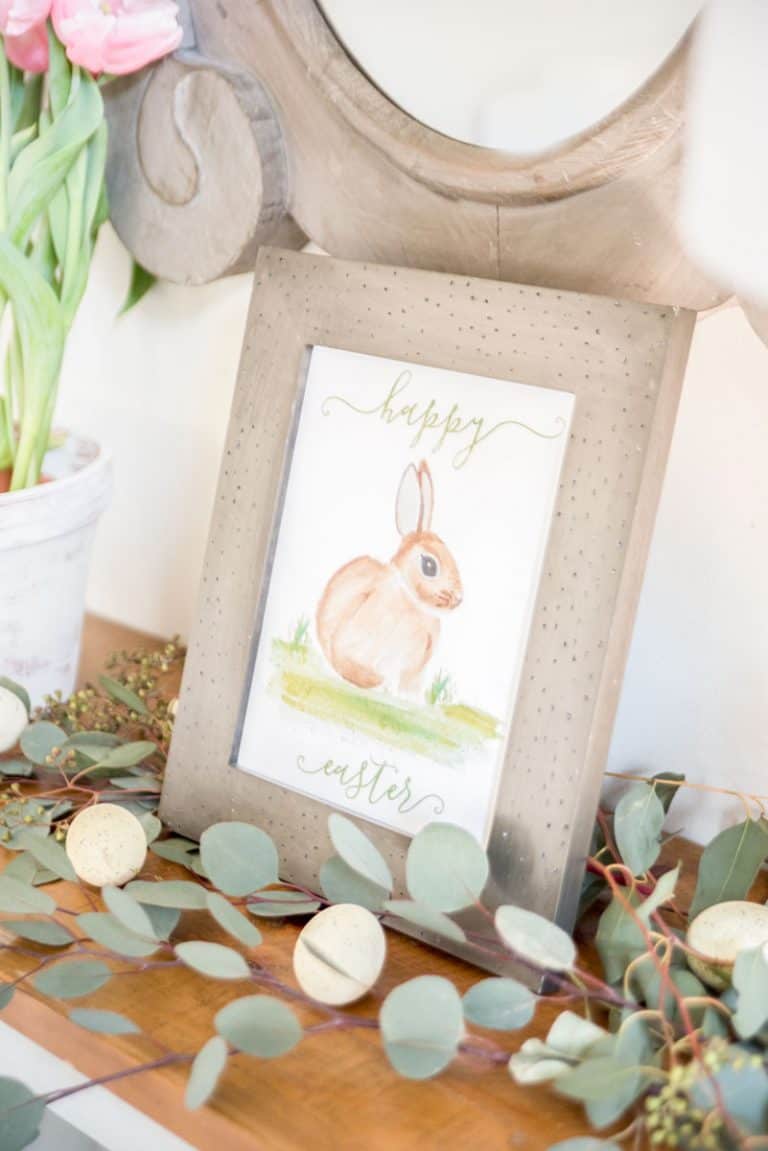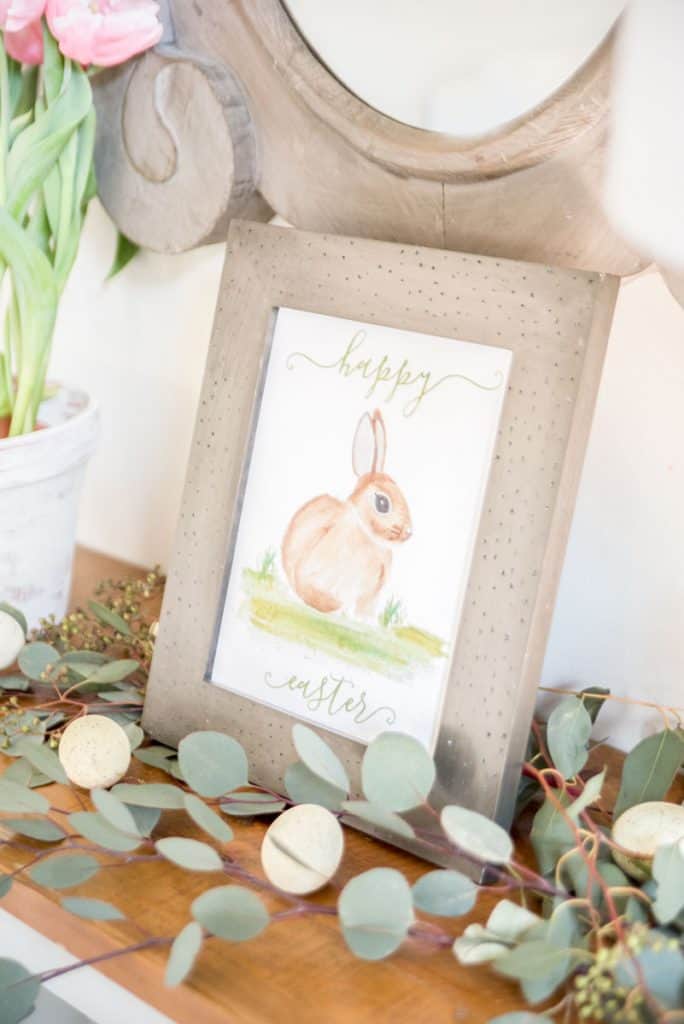 I can't even believe this time is here already and that we are a few short weeks away from spring! I'm so happy to share a free print with you today featuring this sweet little watercolor bunny.
Even though he looks very gentle and unassuming, he represents a lot of bravery for me. This is the first time I've ever shared one of my watercolors with you!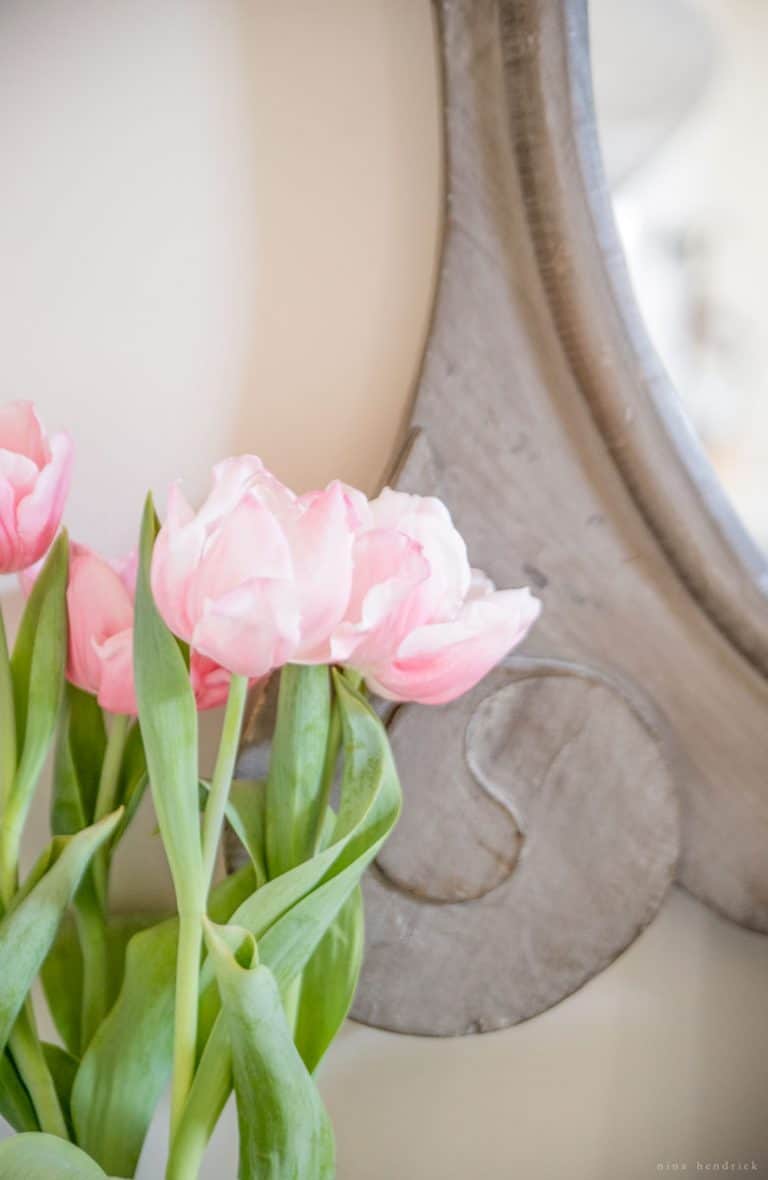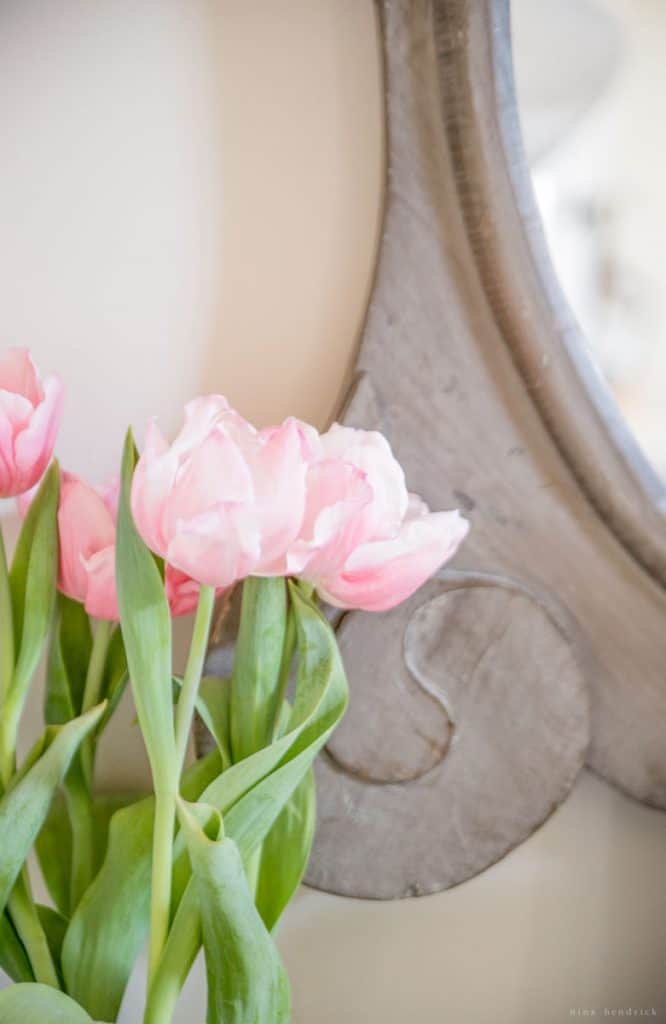 As you may know, I've been focusing on personal growth and becoming a more healthy and confident person. I have always loved art and creating, but because I've always struggled with confidence, I have never believed my paintings to be very good.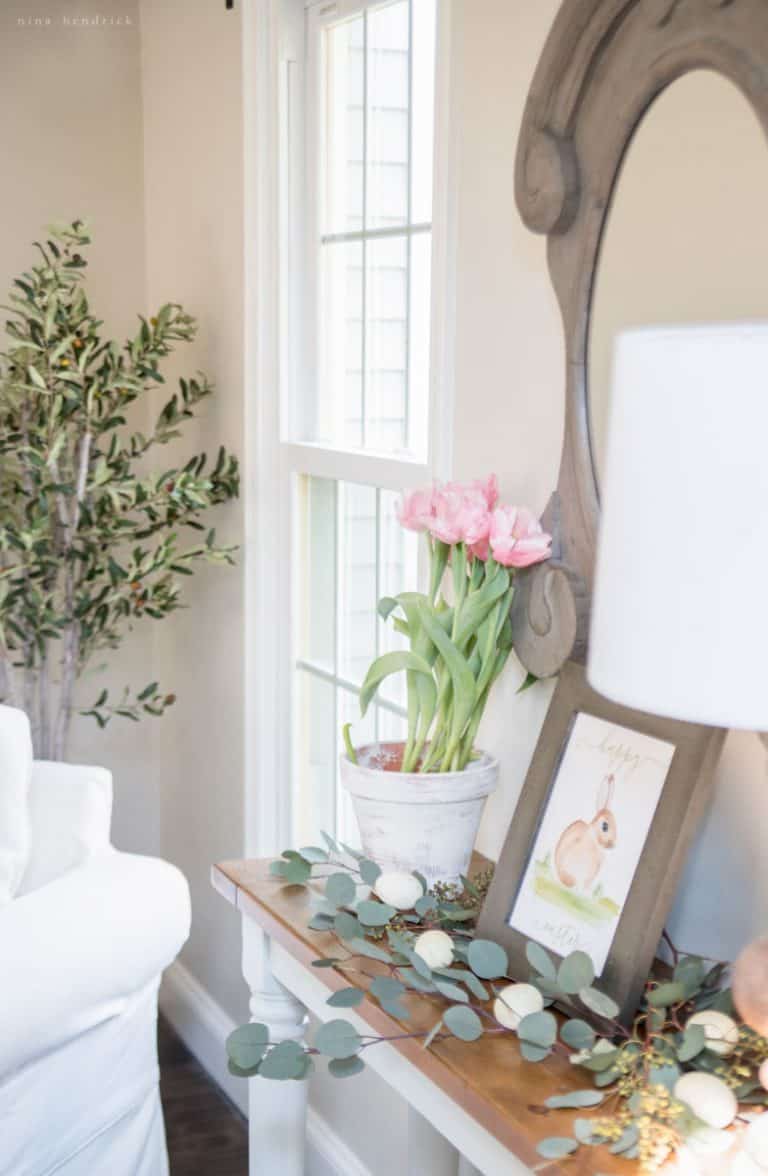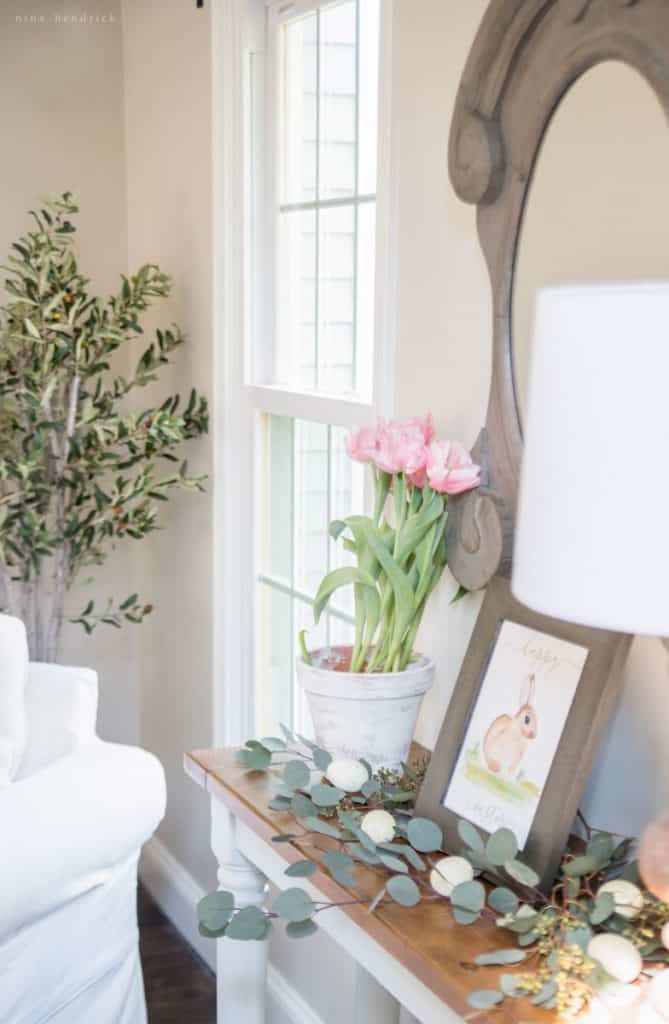 Easter Bunny Watercolor Printable
However, I was very happy with how this little guy turned out, even though he isn't perfect. He's been in my head for a while, so I found a stock photograph of a bunny with roughly the same position as I was hoping to paint and looked at the photo as I went.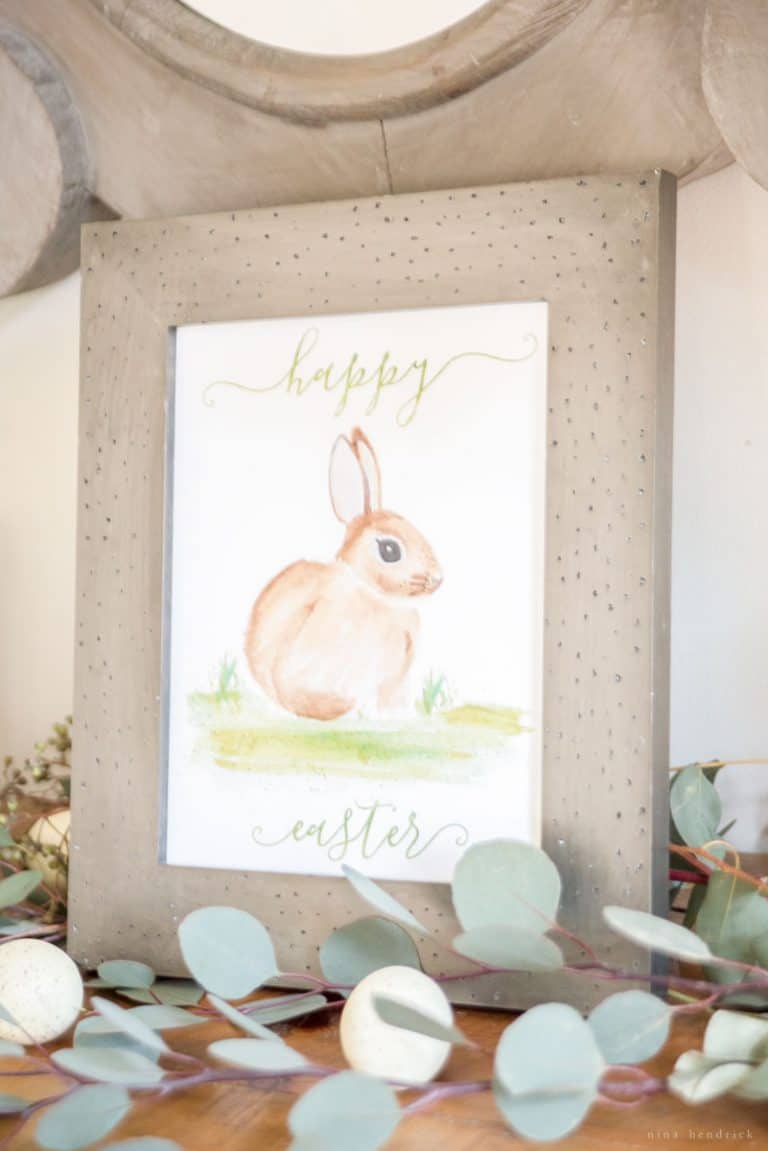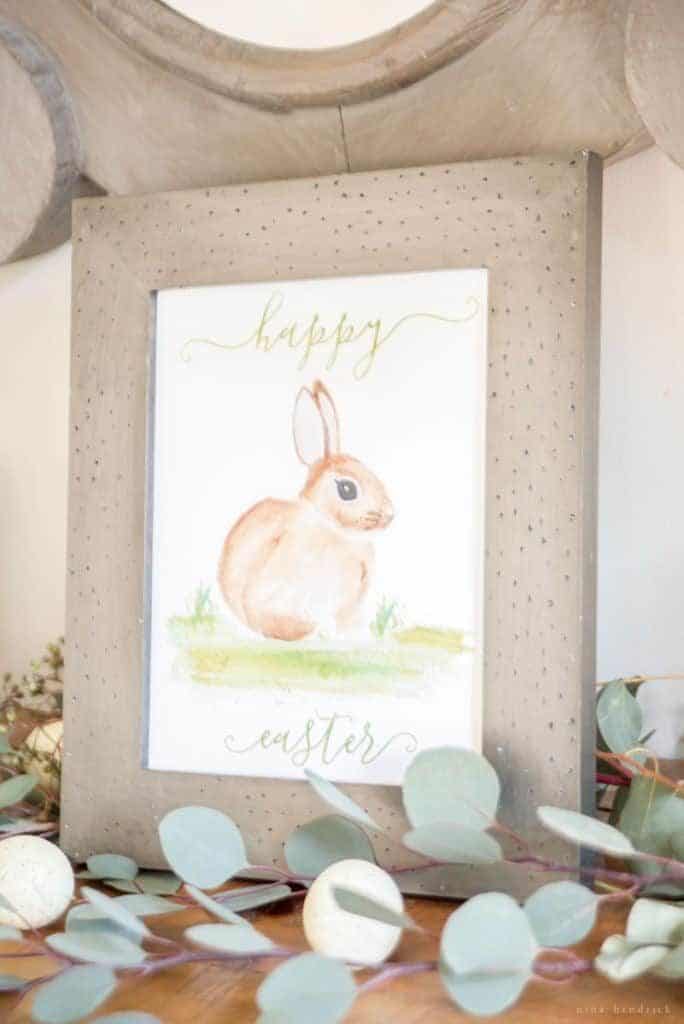 This little guy would be so perfect in a nursery, kitchen, or as any part of your Easter and spring decor.
If you would like to see more watercolor printables, check out a few more: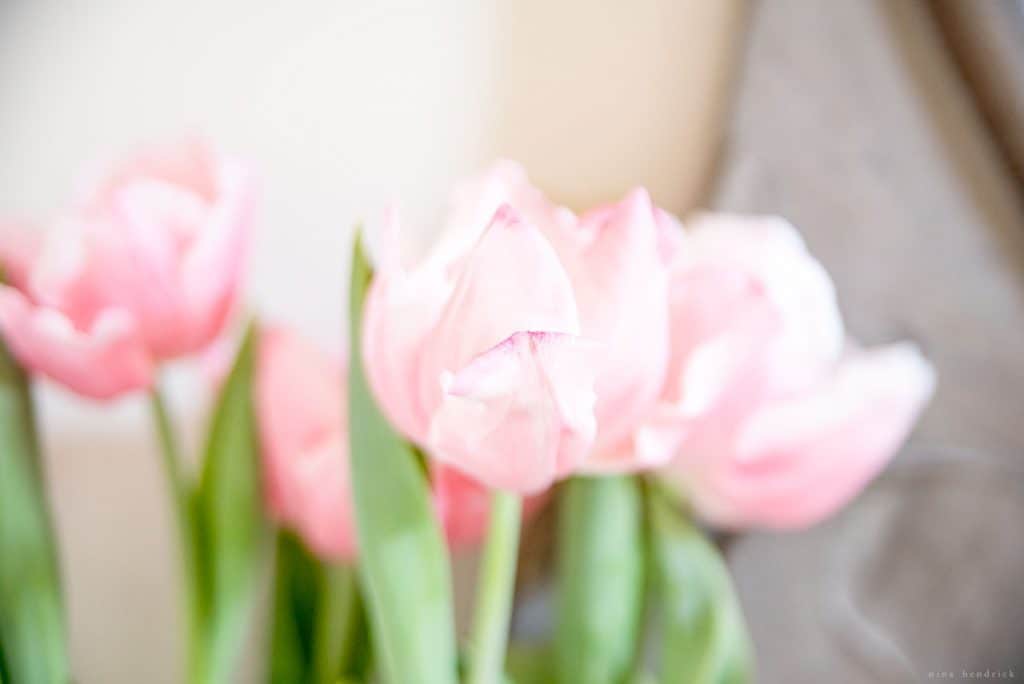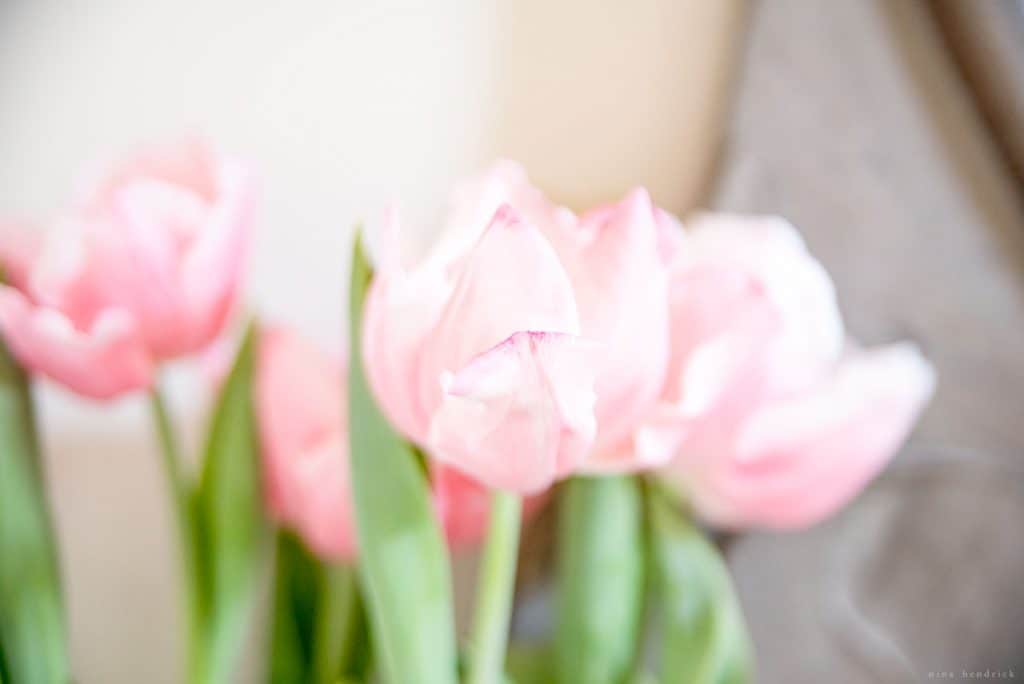 This vignette that I'm displaying the 8×10″ printable in consists of seeded eucalyptus, a few faux eggs, and potted pink tulips. It's a simple and sweet little corner in our sunny family room!