The Beginning of Our New Journey
"

Home is where one starts from." –

T. S. Eliot
The Beginning
Like our family, this blog has had many homes.
It all started three years ago when I decided to share my projects, and I started a little home blog. I can't even remember what I named it at that point. I had three pageviews over a year and a very vague idea of chronicling my daily life as a young mother. I was juggling a toddler, college, marriage, and moving hundreds of miles from home- so I had plenty of material to pick from. But then we had another baby, and all parents out there know what happens to everything extra when you bring a newborn home.
However, I felt a desperate need to be creative. So only days after giving birth in 2010, I began a party business called Enchanting Details. Any plans of writing about our home got pushed to the back burner again. Then, about a year ago, I started writing home posts again. I really enjoyed it. I eventually combined it with my party blog… soon it had more of a following!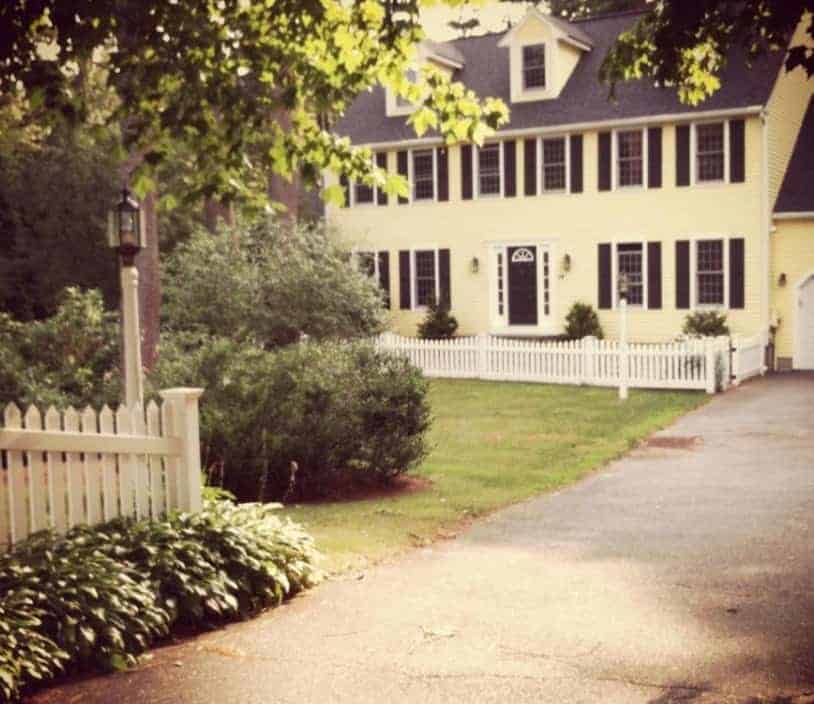 Then we moved, again. About eight months ago we bought our dream home (I mean it- we're staying this time.). We decided to live in the house for a little while before deciding which projects to tackle.
Now, things have settled down a bit, and we have taken some small (for us) steps toward making this house our home. When my husband, Mack, and I sat down and compiled "The List", I quickly realized that it was a very, very long list- too long to be combined with another blog, especially when it is mostly a different subject.
I love party planning, of course, and I still have a lot of material I would like to write on that topic. But I also have a passion for everything related to the home. So this website is going to become a off-shoot of my party planning- the "Everyday" life of a family.
I'm sort of following my heart with this one. It is a tough balance to run a business, keep a home, and raise a family- and admittedly, adding another blog to the mix is yet another ball to juggle. However, I feel like naturally such a large part of my life involves my home and family, and that is obviously worth recording.
Family photo courtesy of Jill Serrano Photography
I wrote quite a few personal posts on Enchanting Details in 2012, but I made the decision to leave them be and start over. This blog is going to be a bit different than what I've done in the past, as it is a family affair. Mack and I are a team on projects- he does the majority of the carpentry (while teaching me what he can along the way). Obviously I (Nina) will be doing the majority of the writing. Our children are the inspiration for a lot of our tentative projects- mostly surrounding Logan's love of creating. Cooper is still a bit young to be hands-on with the blog quite yet, but I'm sure that he will make an appearance frequently :) And Lucy is our five-year-old puppy. She is often underfoot during projects, so I'm sure she will be in the corner of photos.
Occasionally, some things may overlap between this blog and Enchanting Details- but for the most part, the topics will be quite different. Here's a tentative list of our subjects:
Updating Our Home- Our new house is beautiful- but we will be renovating and making it our own as time goes on. So far, we have made very few changes. We will get you caught up with what we have done, and share our future projects- both technical and aesthetic.
Organizing- Before I had children, I considered myself an extremely organized (possibly obsessively so) person. After having Logan, that went out the window. I have gotten slightly back on track as time has moved forward- but I'm nowhere near where I want to be. So I am not sharing tips from an expert perspective- I am sharing the process to achieve organization, and hopefully you can learn from my trial and error.
Entertaining- This is where my blogs may overlap a bit. But celebrations at home are very important, and can't be left out of a home blog. This will also include holiday decorating, and dinner parties.
Food- I absolutely love baking. If you've hopped over from Enchanting Details, you probably already know that!
Crafts- These will be mostly home decor crafts.
I am so excited to get started, and start this new journey! Please feel free to say hi in the comments section!