Printable Watercolor Easter Place Cards
Print out these watercolor Easter place cards. They are the perfect personalized touch for your spring gathering!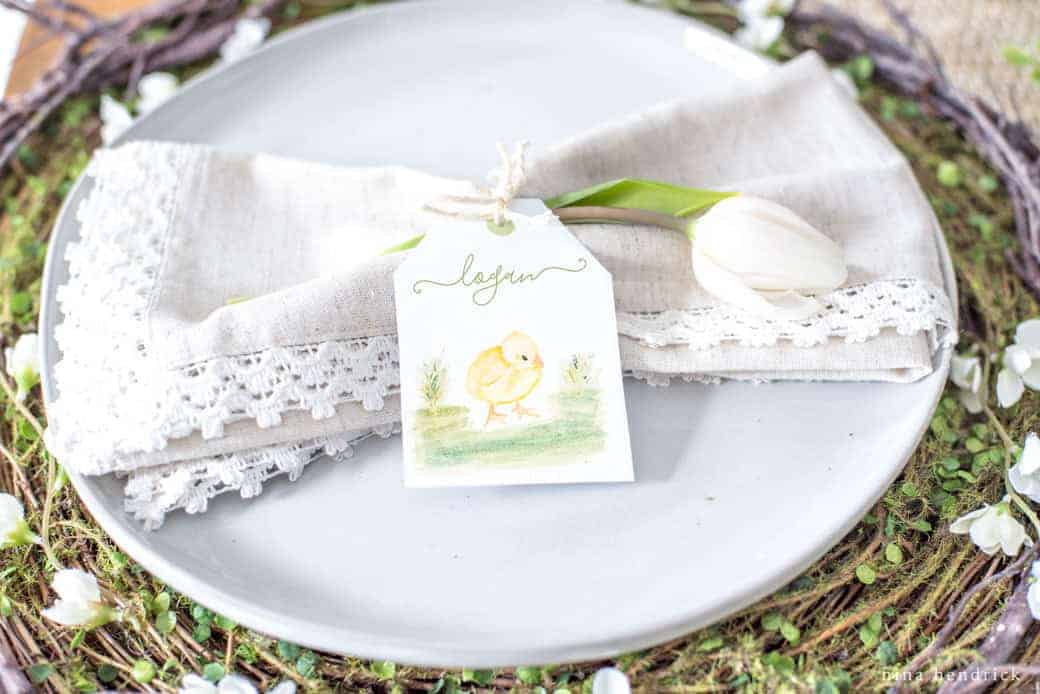 If you are hosting Easter brunch this year, these place cards will certainly complete your table! These are such sweet little cards – options include a baby chick, bunny, duck and lamb.
You know I love to create a beautiful tablescape for special occasions. Since springtime means sunshine and warmer temperatures, I'm ready to celebrate.
Printable Watercolor Easter Place Cards
I am so happy to share these printable watercolor Easter place cards! Since I painted the bunny last year, I have been hoping to create more baby animal paintings for Spring.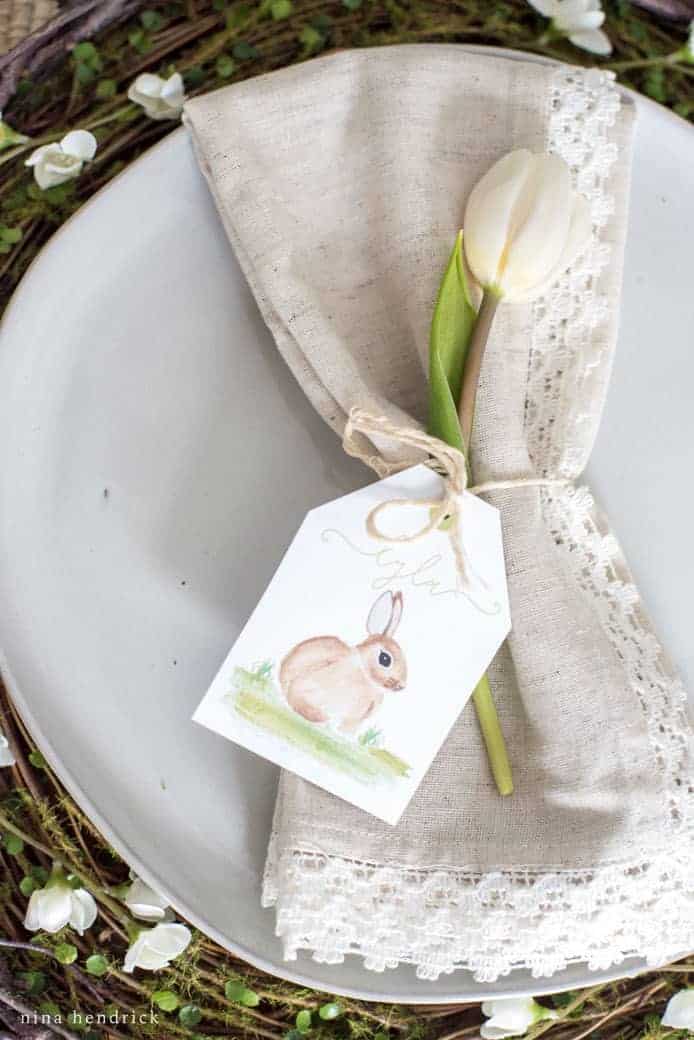 If you've been around this blog before, the bunny is probably not new to you. He has become a favorite and it all began with this spring and Easter-themed watercolor print. The print goes beautifully with other springtime decor and is an excellent focal point for vignettes!
These place cards would be beautiful with a natural spring tablescape or even as a gentle nod to spring with a bold-colored table setting.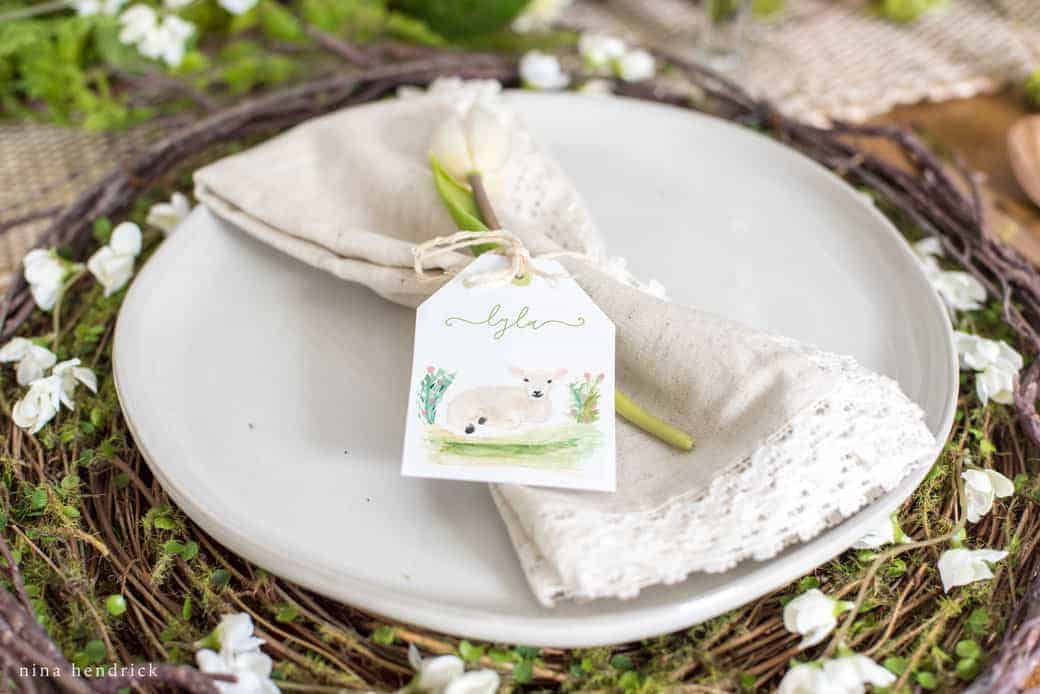 The lamb was the most challenging of the baby animal to paint. I think I chose a difficult photo to work from. It may not be perfect, but I'm learning and persisting. :)
Dress Up Your Easter Place Setting
I have to admit, the duckling may just be a new favorite. I knew I had to put my son Cooper's name on this. He's my only blonde child, and when he was a baby he had blonde fuzzy hair that stood up everywhere. He basically looked like a little duckling. At seven he doesn't overly appreciate the analogy.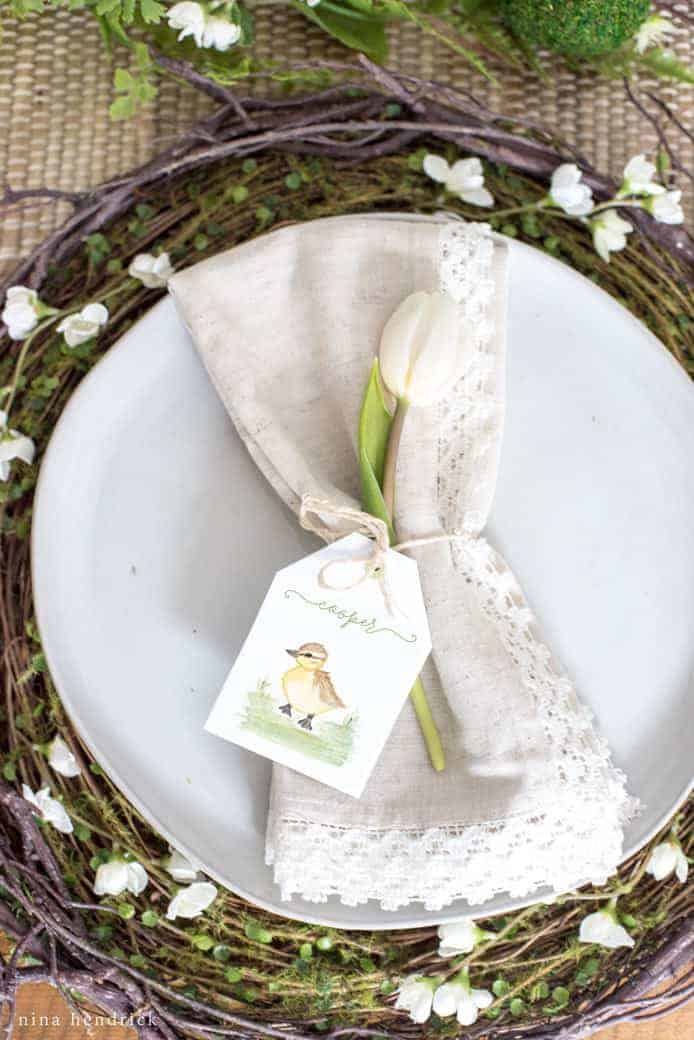 I included two versions of the print. One is blank, and one has text fields. I couldn't include the exact font I used in these photos since it's a single license font. However, if you'd like to purchase the same font, it's available here! You can add it to the blank version of the place cards in any graphic design program.