Watercolor Printable Floral Cards
Send these free watercolor printable floral cards to a friend on Valentine's Day (or any day!) to tell them you're thinking of them!
Although in the past I've shared a quick gift idea for Valentine's Day, a Jane Austen inspired centerpiece and decor print, and a romantic gold & blush tablescape, somehow I've never shared actual notecards! Well, today we'll fix that.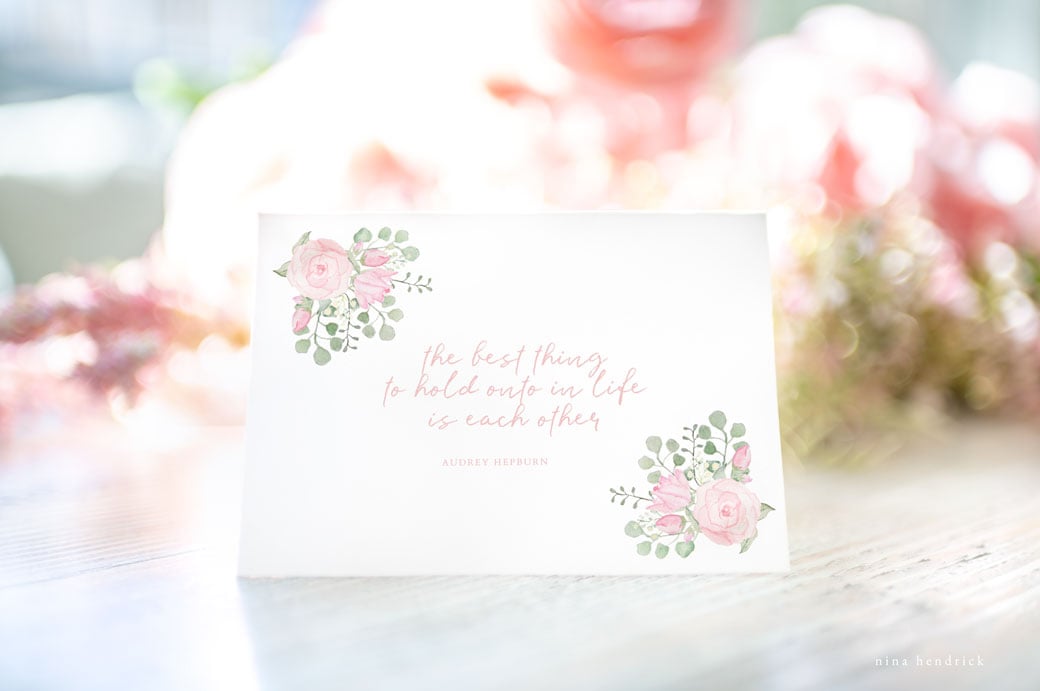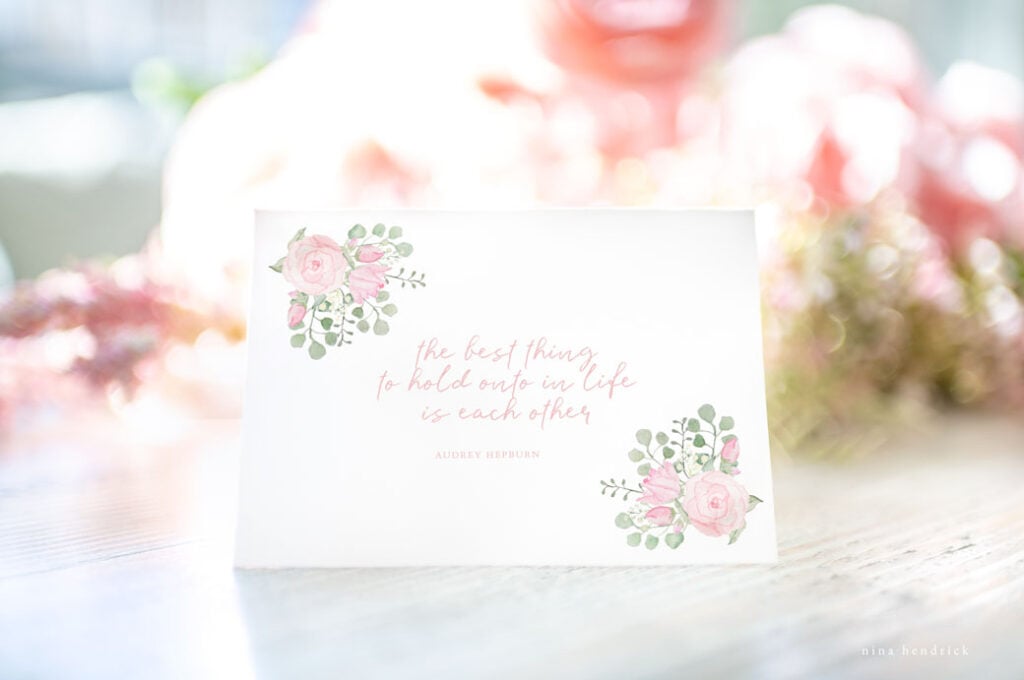 Free Watercolor Printable Floral Cards
I painted the watercolor florals by hand. Then I chose two of my favorite quotes to add to the center of the cards.
"The best thing to hold onto in life is each other."

Audrey Hepburn

Although, as I'm writing, it's close to Valentine's Day, these cards can really be sent at any time of the year.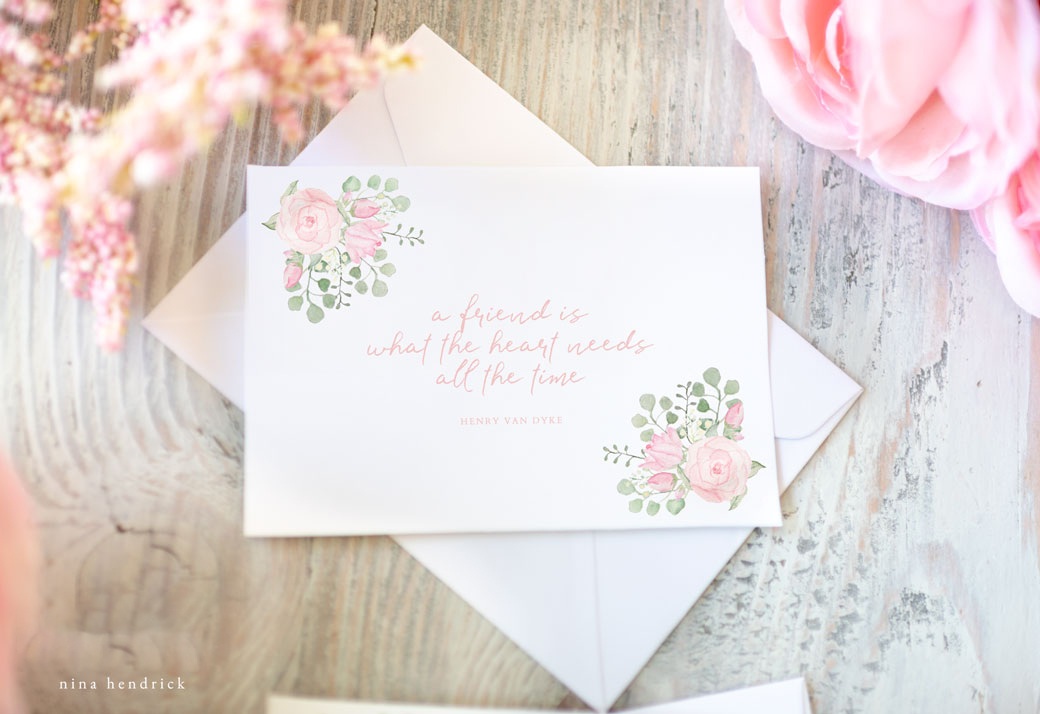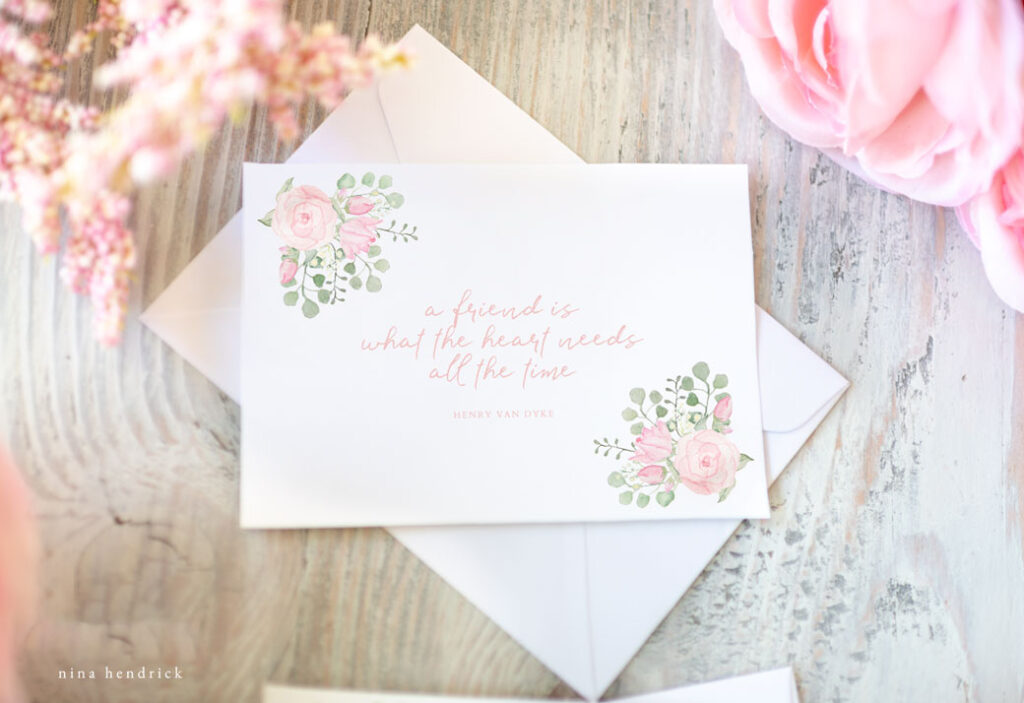 Valentine's Day or Any Day!
They are the perfect way to let a friend know that you're thinking of them. Since they're blank inside, there's room for you to write a little note of your choosing.
A friend is what the heart needs all the time.

Henry Van Dyke
One of my personal goals for this year is to do more random acts of kindness. I think sending a few of these through snail mail to encourage and brighten someone's day would be a perfect little surprise!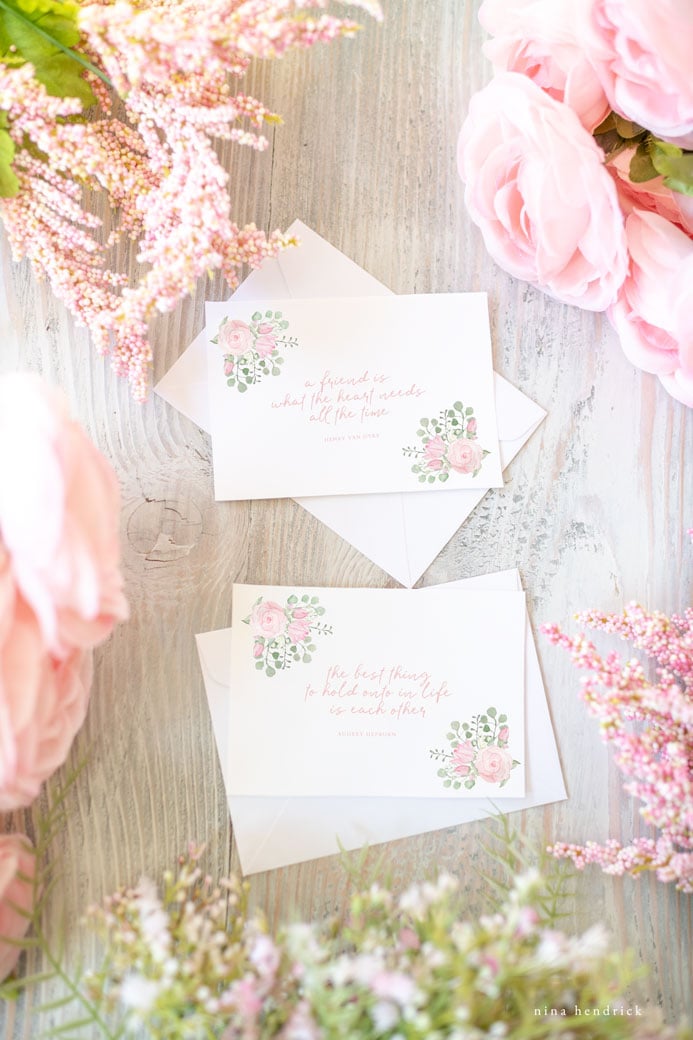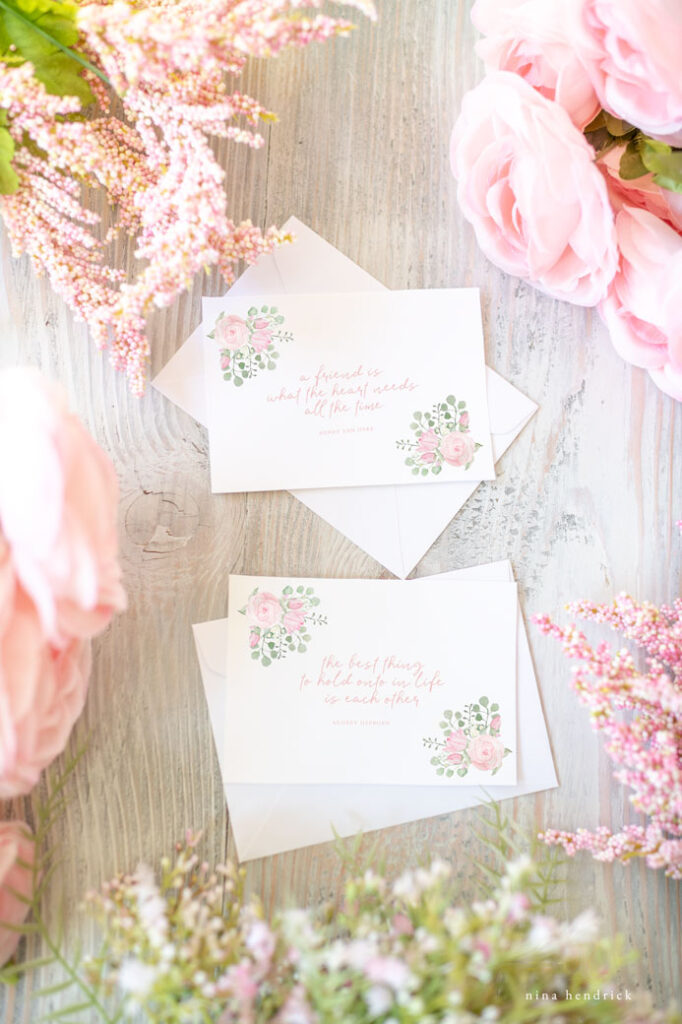 This post contains affiliate links, which means I may get a small commission (at no extra cost to you) if you shop my link. Please see my disclosure if you'd like more info!
They are the perfect size for A1 envelopes (these are a cute color). Just add a pretty stamp, and you're good to go!
I hope you enjoy these watercolor printable cards and that they help you bring a smile to someone else!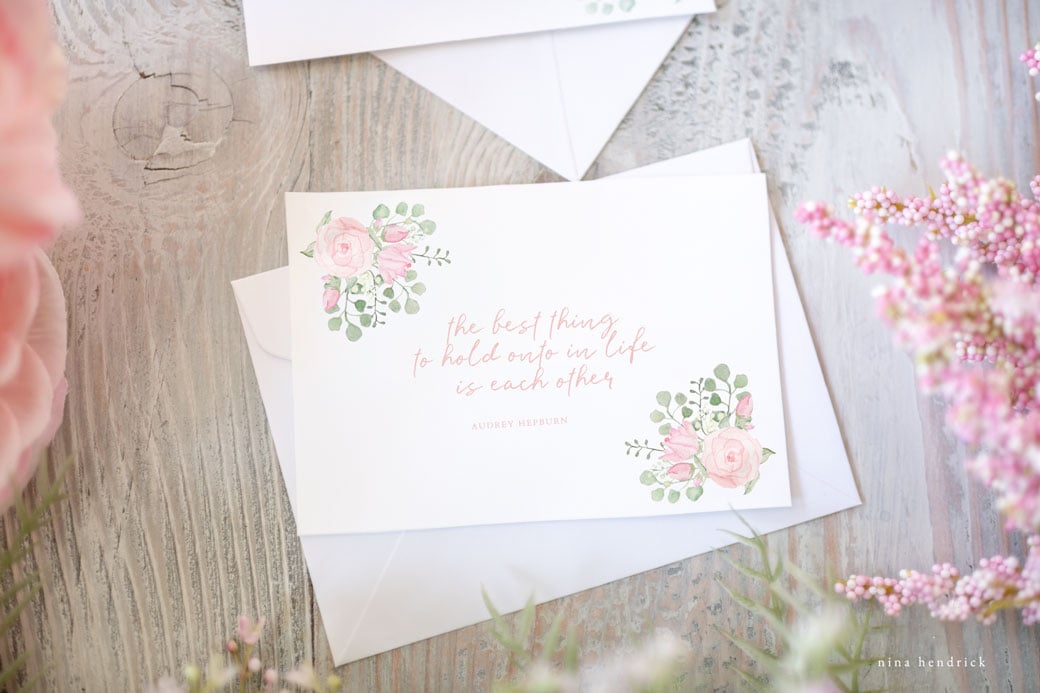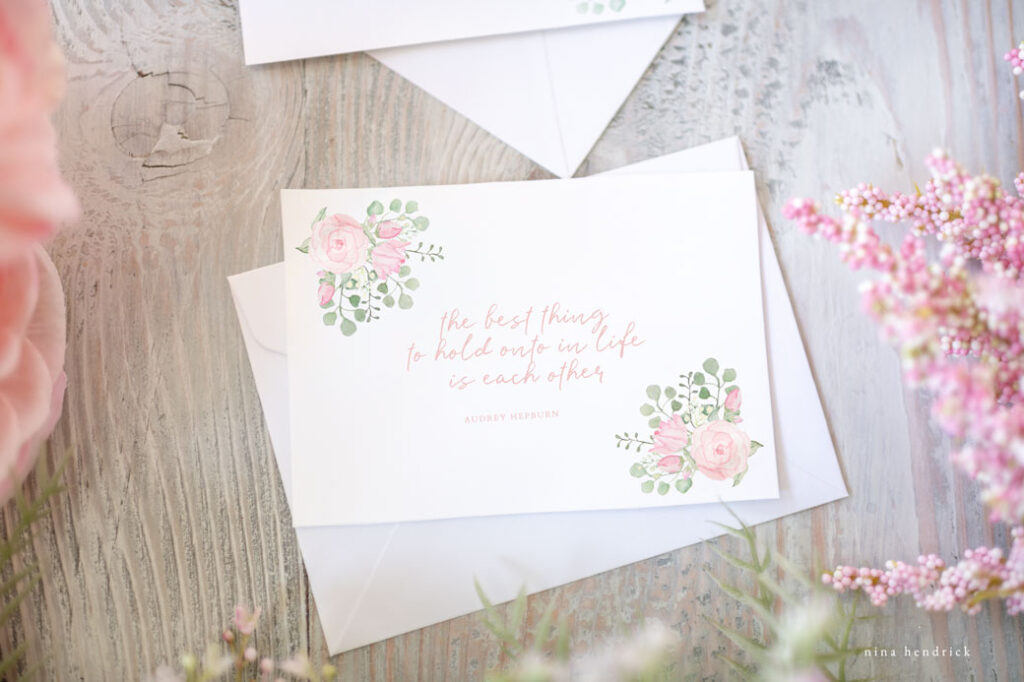 Sign Up Below to Get Access to the Printable Floral Cards
Unfortunately, although I want to make sure you are fully enjoying my free printables, due to a high volume of requests, I can't provide individual support for free printables. After filling out the form if you still can't find the email with the password, please check your spam folder, as they often have a misadventure.