Frequently Asked Questions Summer 2018
Please check this section before reaching out!  Thank you.
Website "Theme"  
We are no longer on the Captivating theme by Restored316, although I love them and can't recommend their themes enough!
I designed this website from scratch. As a result, I can't recommend a theme to get the features I have. This website was built on the GeneratePress platform for WordPress. We don't offer website design or advice. Thank you so much for understanding!
Sources / Paint Colors
Please use the search bar in the menu to search for the room or object before sending an email, please. I am working to compile links in one spot. All paint colors are available here!
Design Services
While I'm happy to answer simple questions as time allows, we offer virtual design services for personalized advice. Thank you so much for understanding!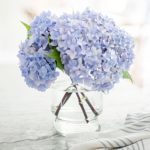 Are you a brand that would like to work with Nina? Or are you trying to get in touch to ask a question? Fill out the form to the right!
Please note that we do not accept guest post submissions.