Decorate your tabletop for Thanksgiving with this simple and classic Thanksgiving Tablescape with place settings to inspire your holiday decorating.
As crazy as it seems, the holidays are just around the corner. Lately, our New England fall has turned crisp and cold, so it's a little easier to believe. It went right from summer to winter around here! I have found myself thinking about Thanksgiving and planning my Thanksgiving tablescape. I'm sharing these ideas today for the Thanksgiving tablescape tour hosted by my friend Bre at Rooms for Rent!
Classic Thanksgiving Tablescape
MY SWEET SAVANNAH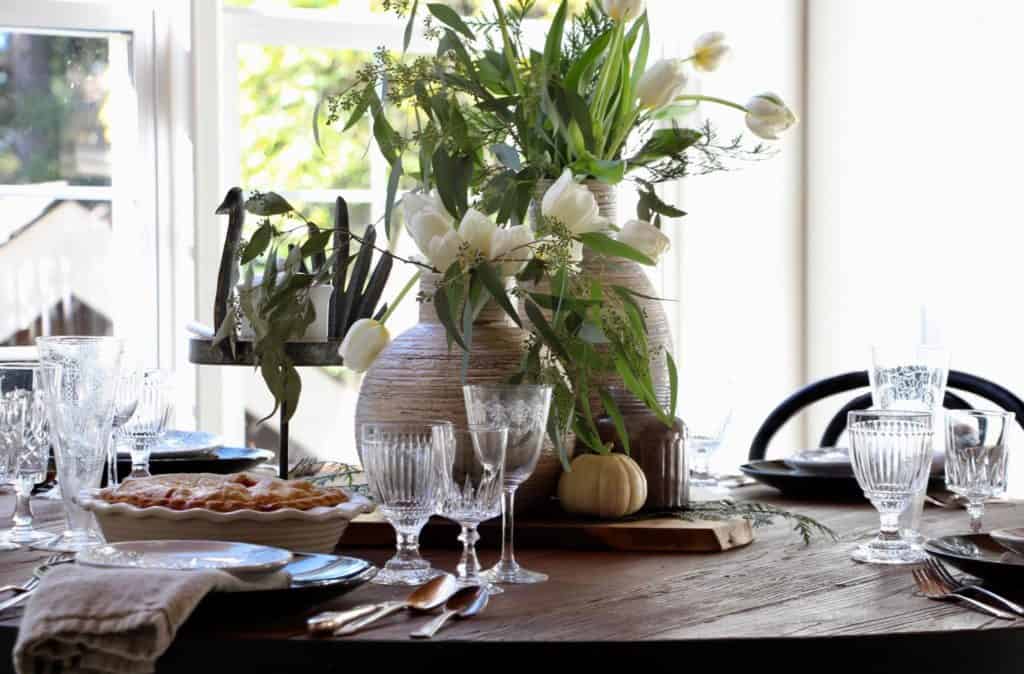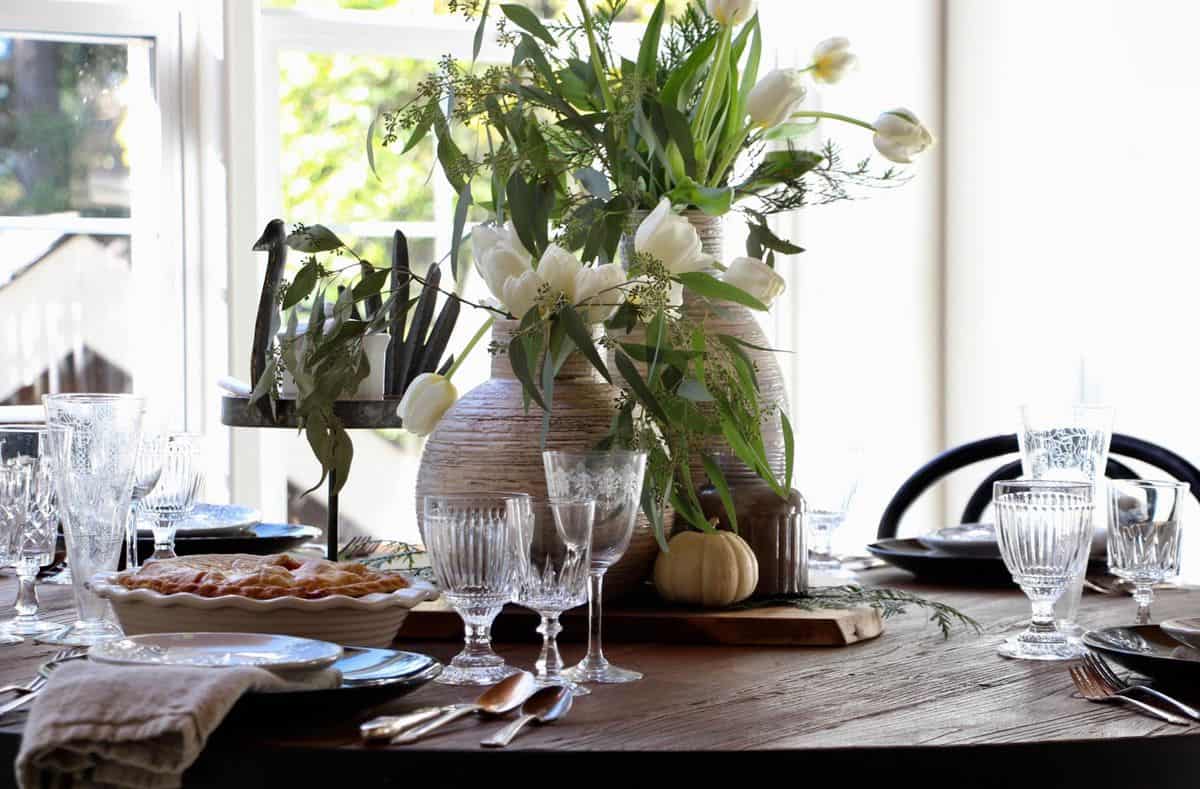 Have you visited My Sweet Savannah yet? If not, make sure to stop by to see more of Melaine's gorgeous tablescape!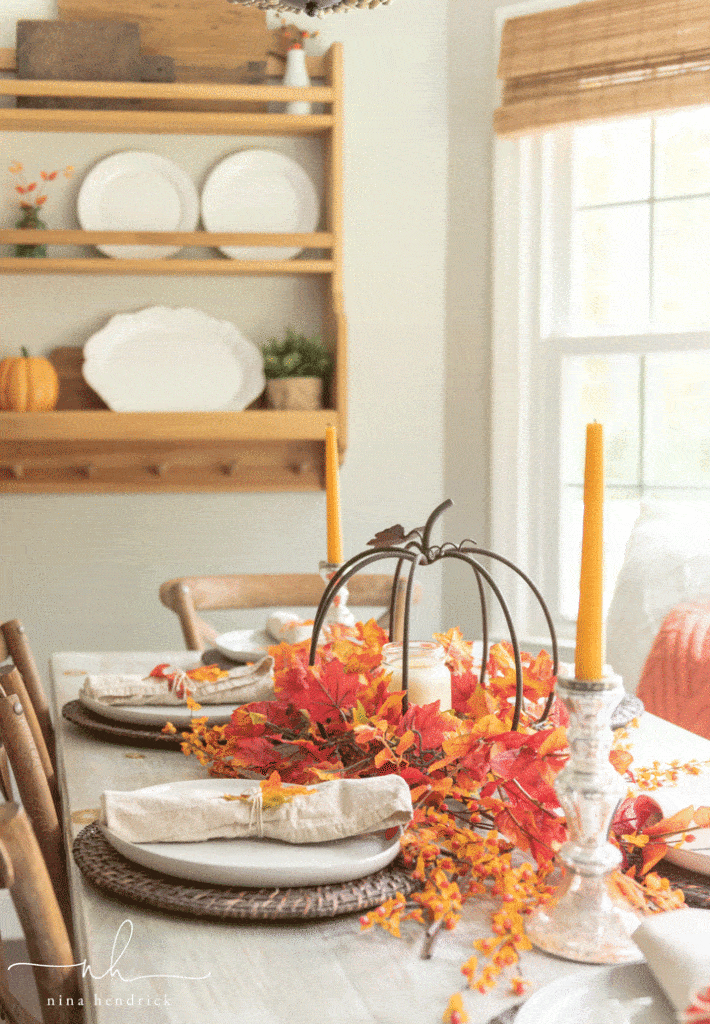 I have a few qualifications this year. Our Thanksgiving tablescape has to be slightly portable. We're doing some work on a few rooms (more on that another day) and I'm not exactly sure that our projects will be done in time. Realistically, I always know to double the amount of time I think a project will take. So our real Thanksgiving may very well be in the breakfast nook this year!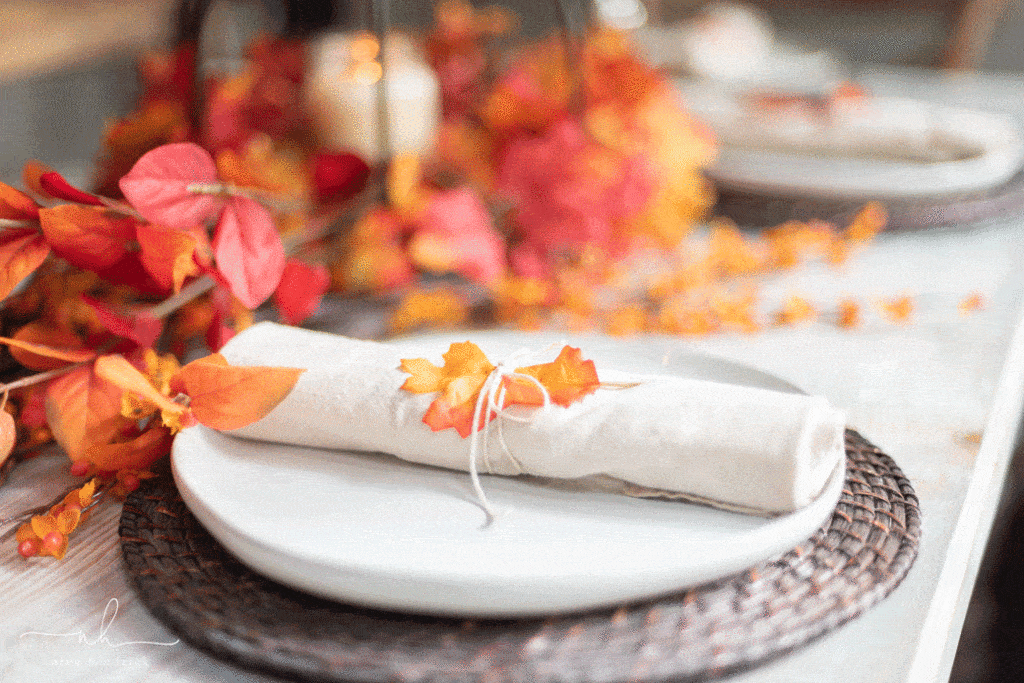 I always love doing napkin wraps for silverware, especially if we are entertaining a large group. These are simply tied with twine and a faux fall leaf. Another idea is a paper leaf with a name in calligraphy!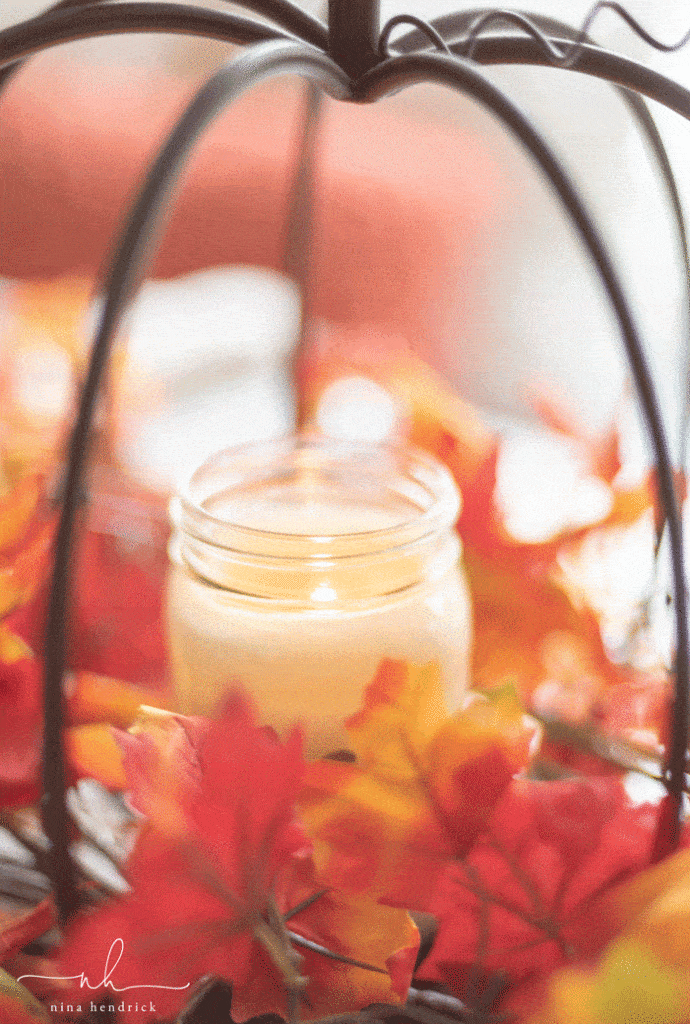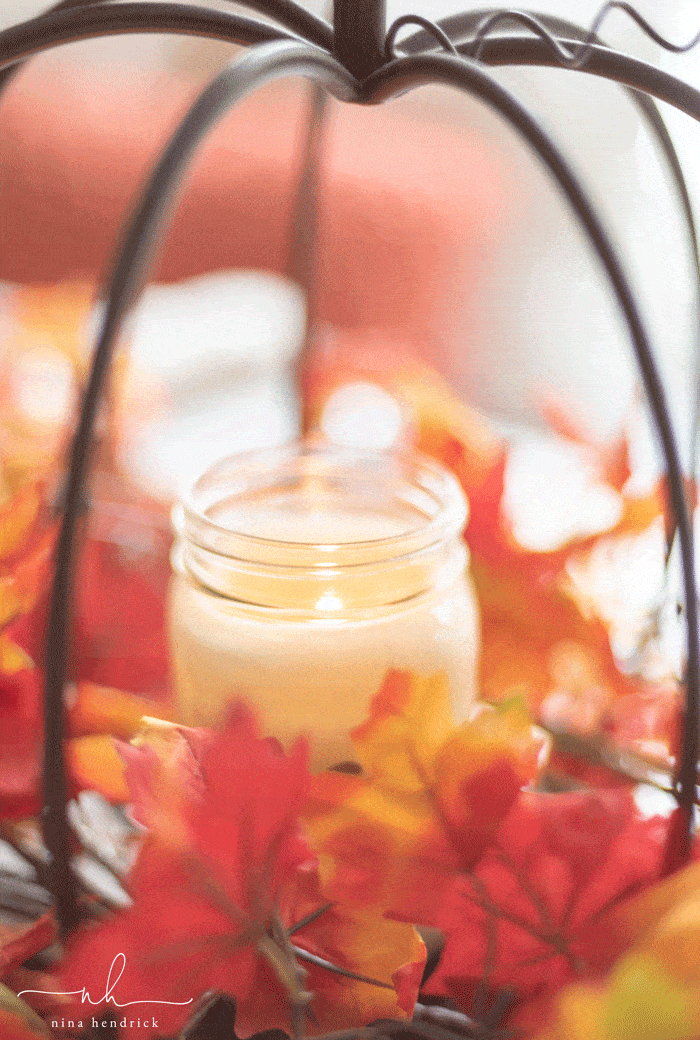 This pumpkin spice candle from Antique Candle Works smells like heaven. I'm not a huge pumpkin spice latte person, but I will take a candle any day!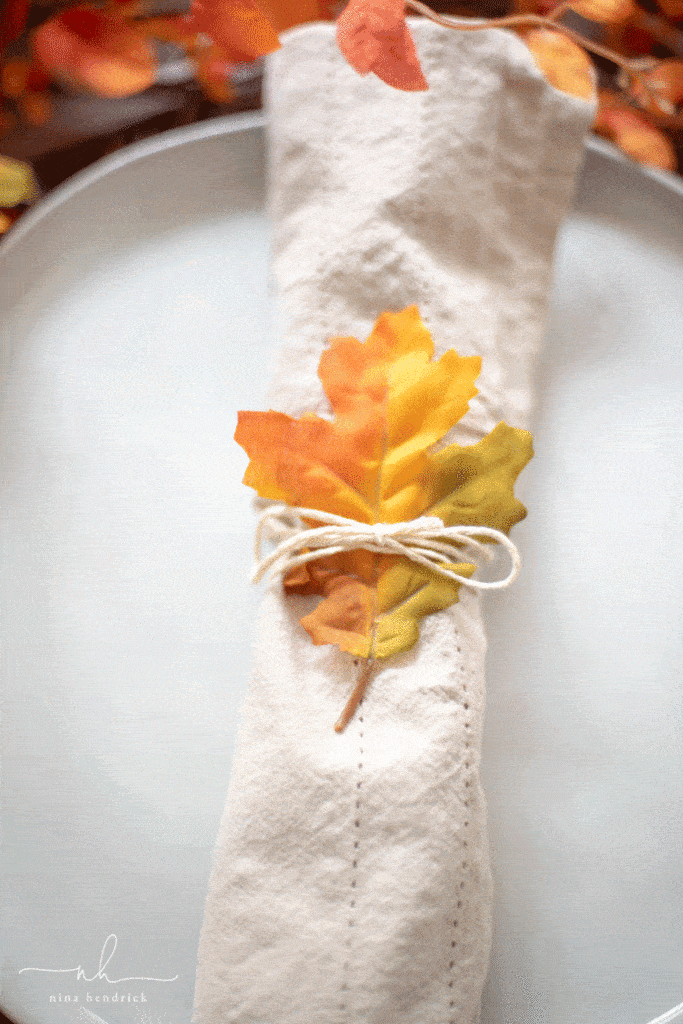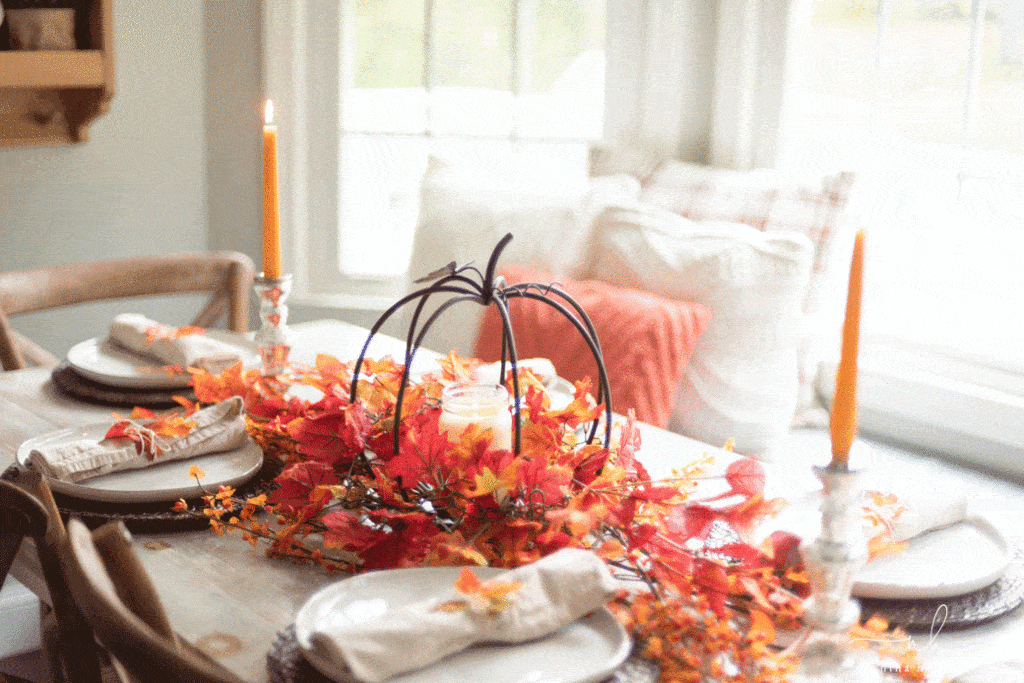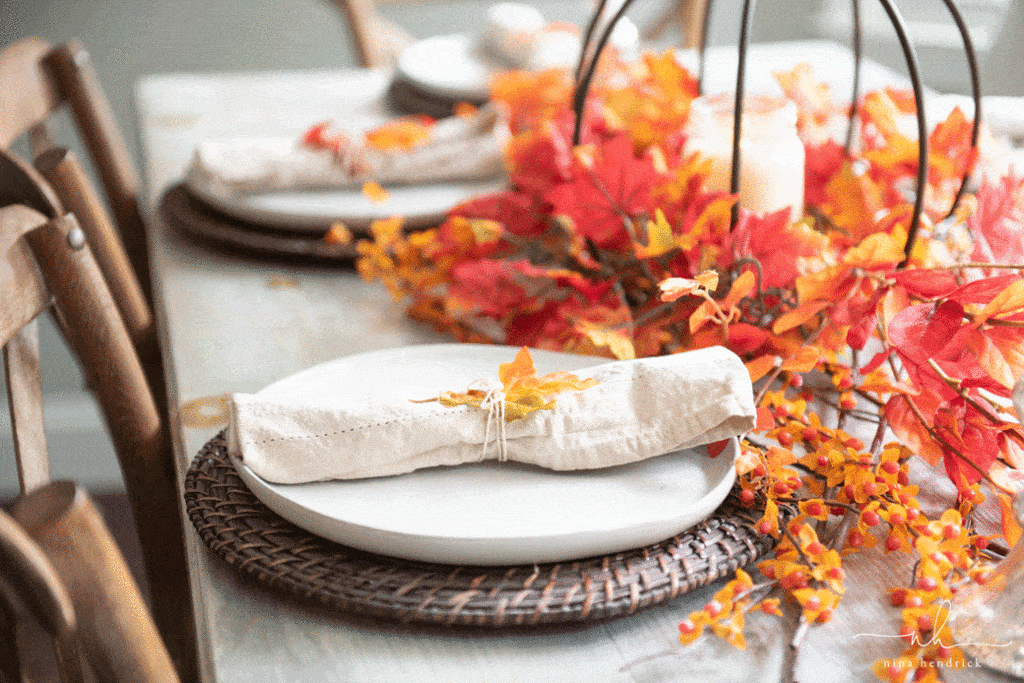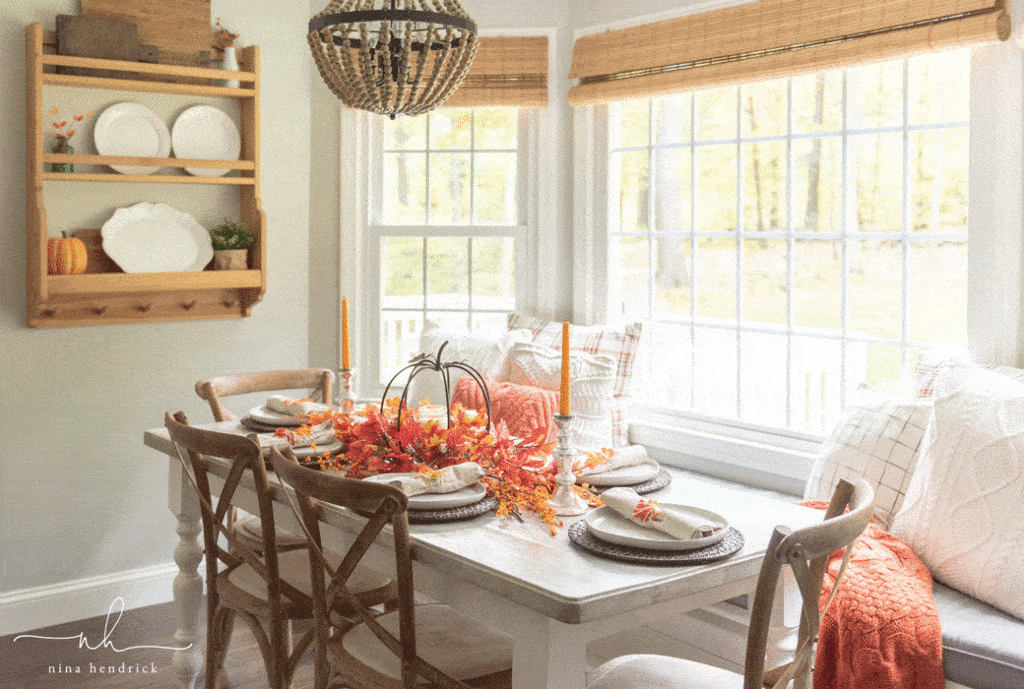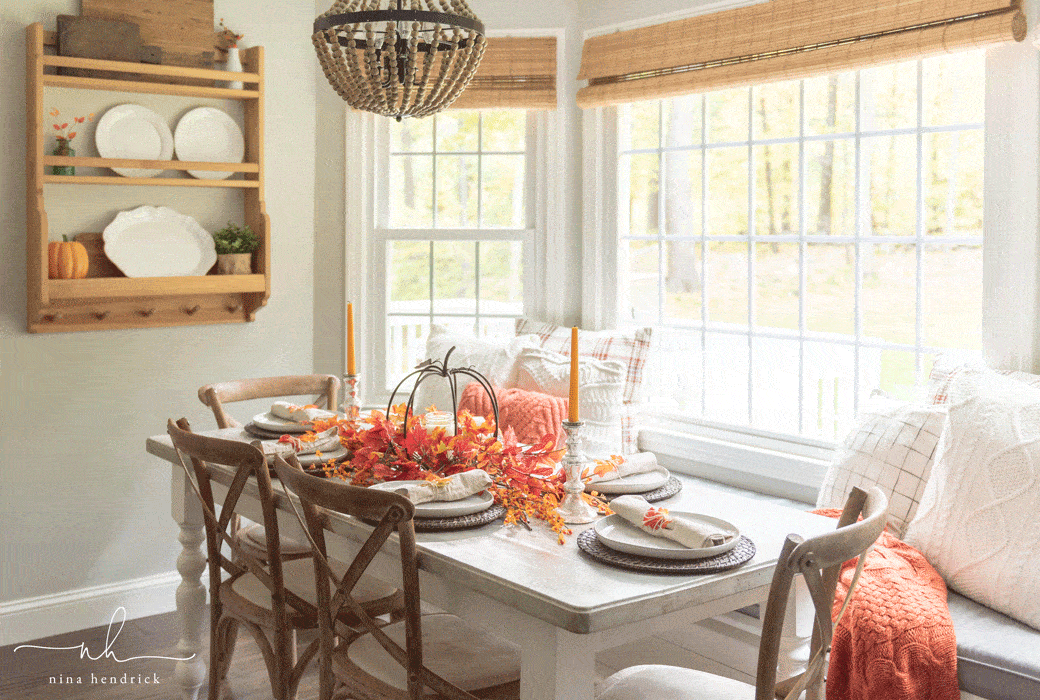 Although the centerpiece looks intricate, it's a bower of fall branches that can be moved easily when your meal begins.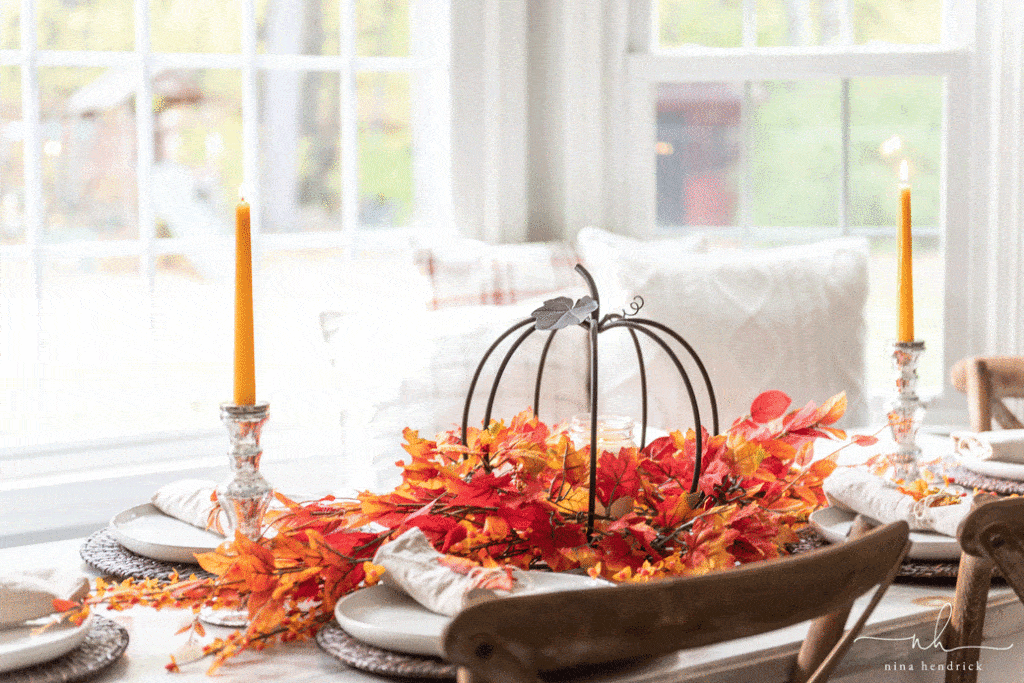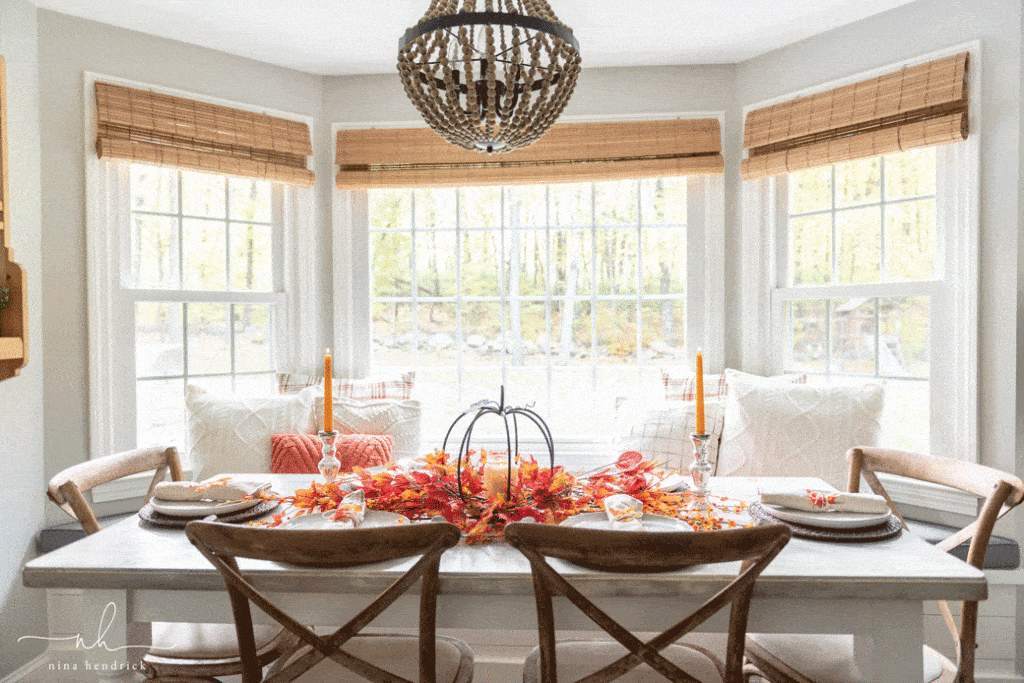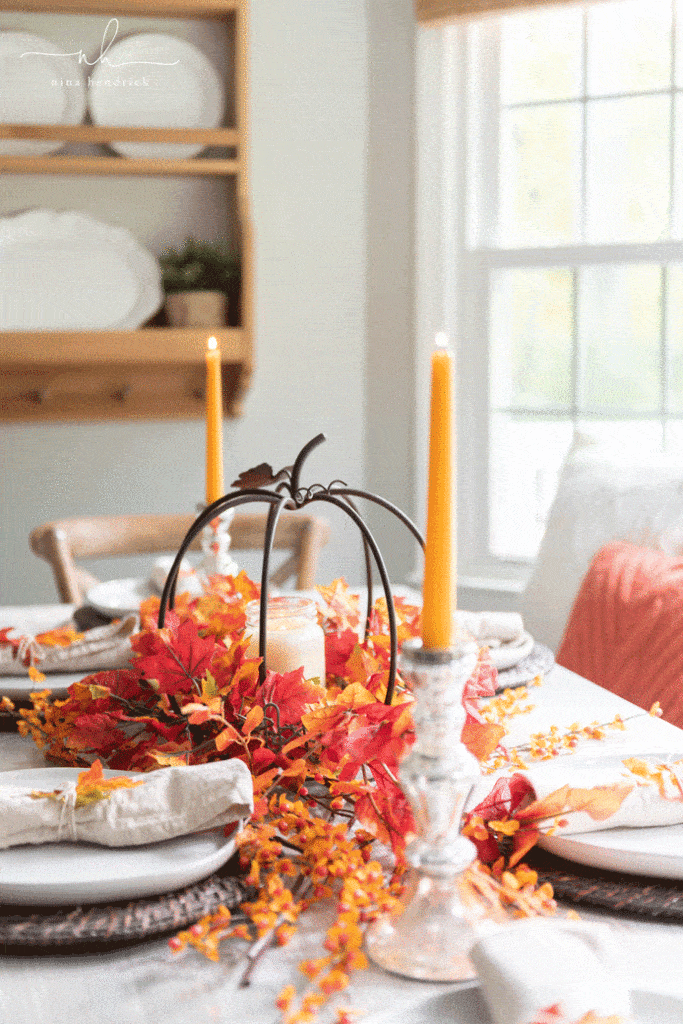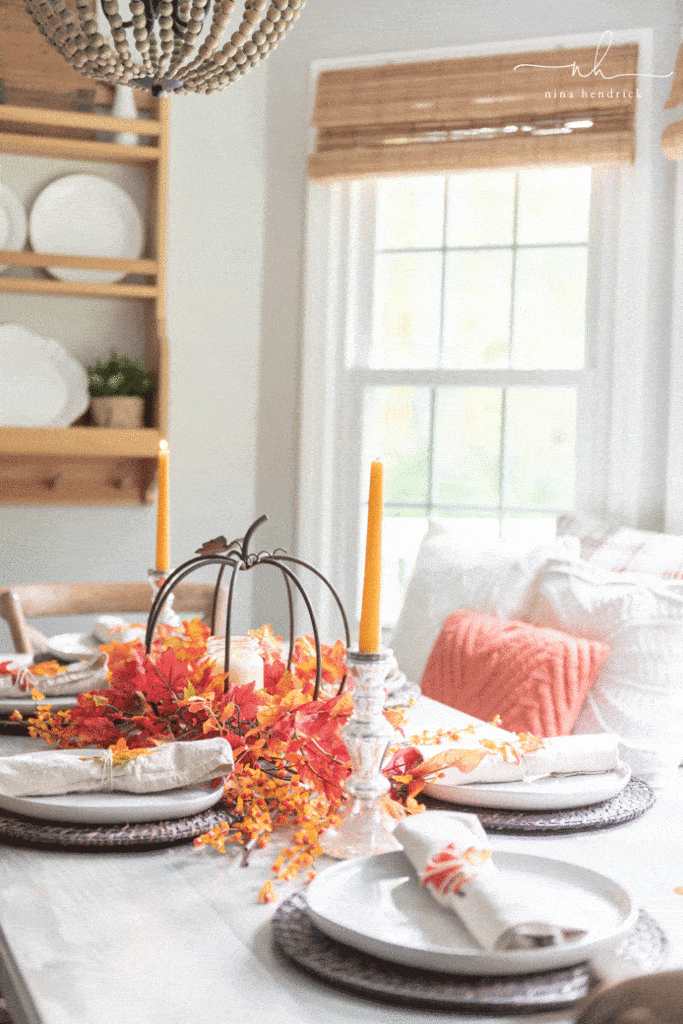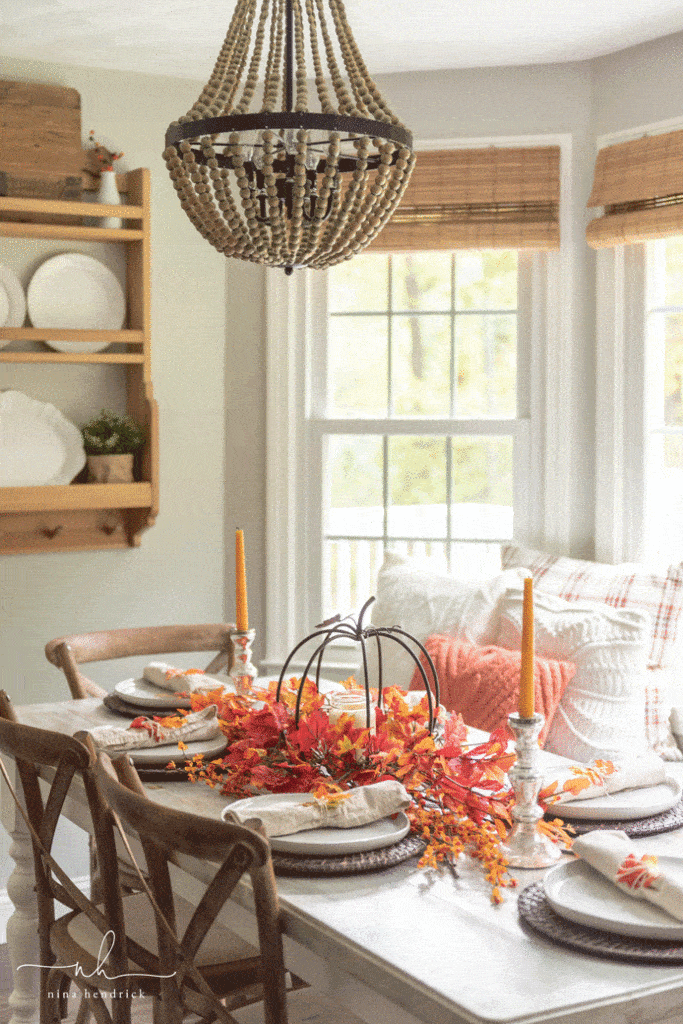 This room is our family's favorite, so I loved this cozy tablescape. I hope it inspires you with your celebration!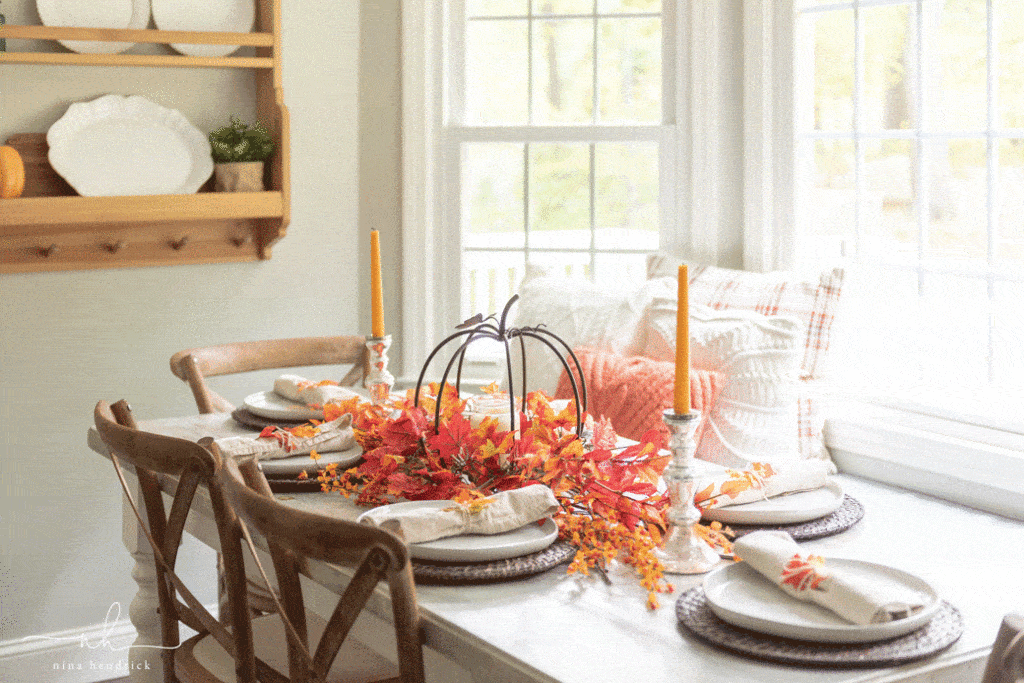 Rooms for Rent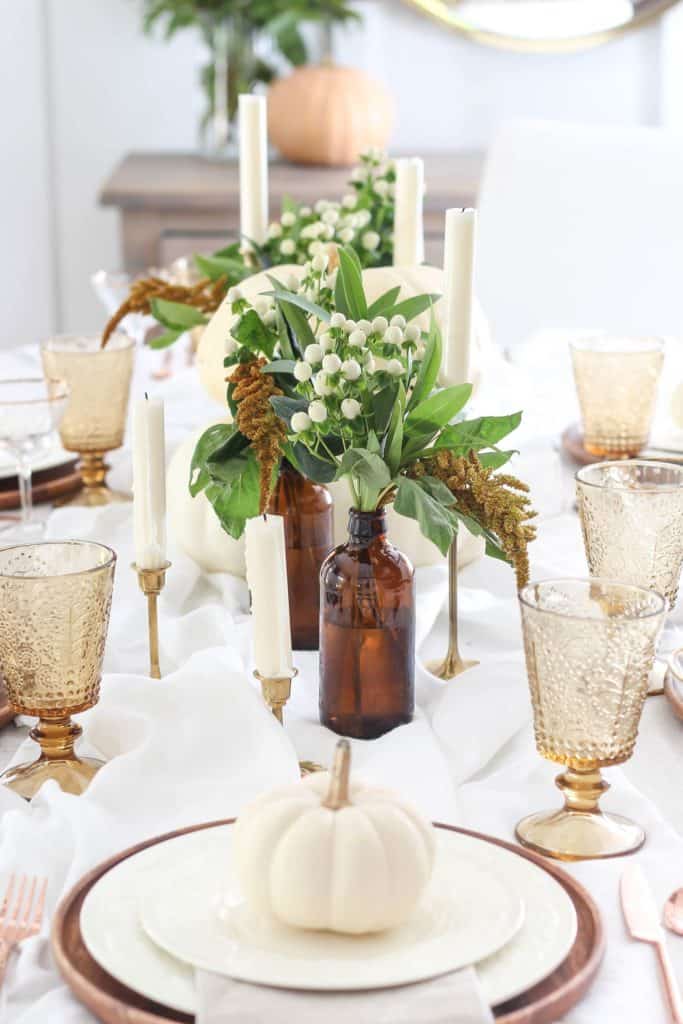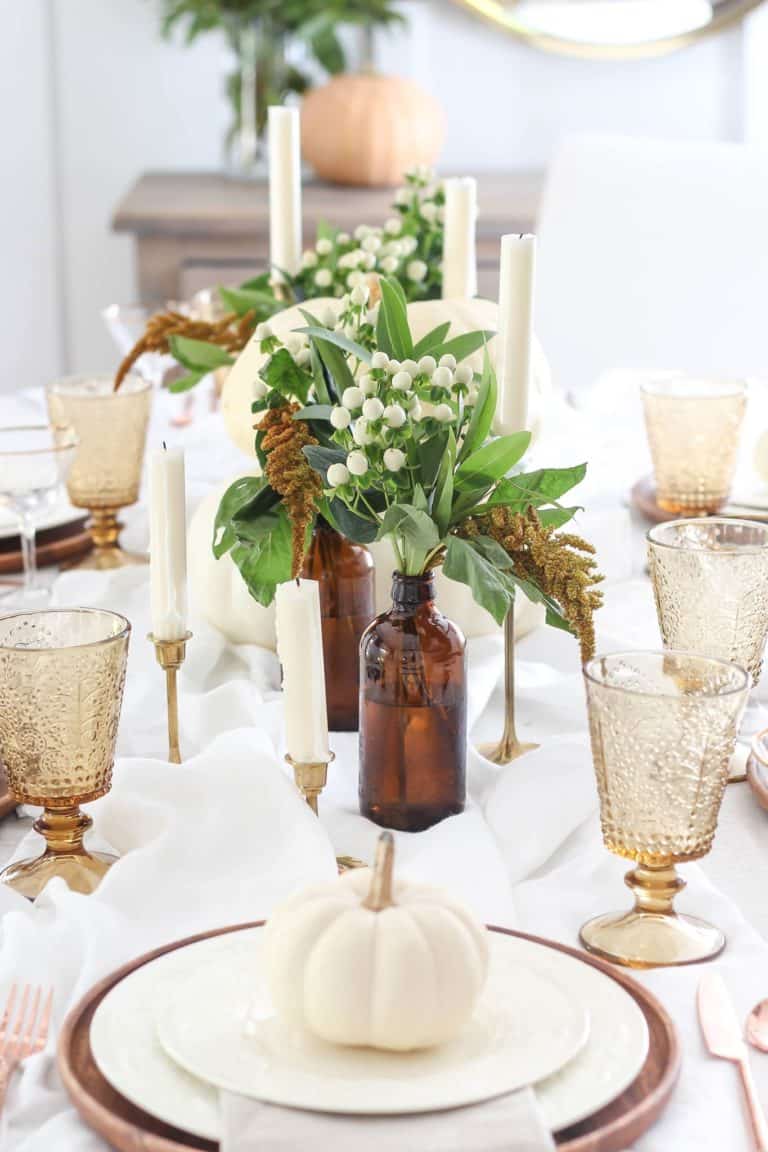 Thank you so much for stopping by today! Make sure to start back at the beginning to see Bre's gorgeous table at Rooms for Rent!