Rustic Hand Painted DIY Lake Sign
Learn how to turn old wooden planks into a rustic, hand-painted DIY lake sign! This project is an easy DIY for the lake, vacation home, or anywhere you need something extra.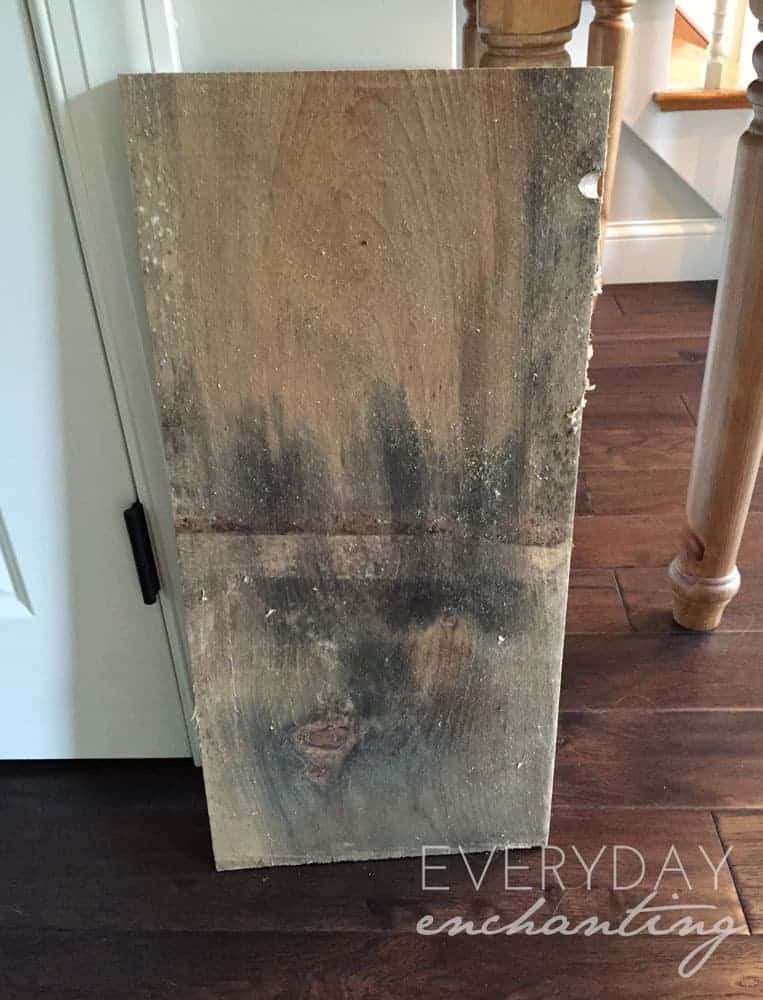 DIY Rustic Hand Painted Lake Sign
Today I'm sharing a quick and simple project, which is the name of the game around the blog these days! When Chelsea from Making Home Base asked me to join her Summer Celebration, I couldn't miss the fun!
I love making things for our home, and I knew I wanted a reclaimed-look sign for a blank wall. This DIY "reclaimed" lake sign fit the bill perfectly! If you don't have a lake house or vacation home, you can create any stencil for the wording. I also have this reclaimed pine sign with the coordinates of our home hanging in our mudroom. It's a very similar process.
That's the beauty of projects like this one. You can customize them and create something that's unique to you and your style.
Make sure to check out the other fun summer projects from some of my favorite bloggers at the end of this post!
How to Make a Rustic Painted Sign
This is an easy beginner-friendly project that is the perfect addition for a little extra decor in your space!
Supplies needed for a DIY wooden sign:
Pine wood plank cut to your preferred size
White paper with your text printed out
Pencil to trace (dull works better for applying pressure)
White paint and brush
I started with an end piece of weathered rough cut pine from a larger sign I made. It needed to be cleaned up a bit, but otherwise, it was a great piece with a ton of character.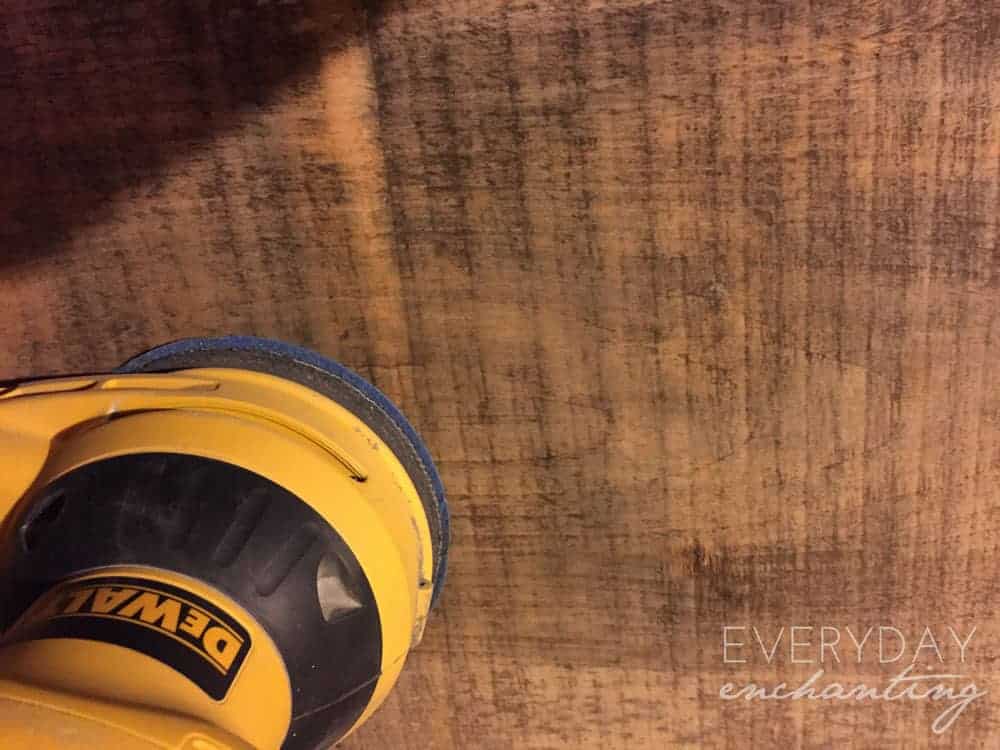 I brought it down to the workshop and sanded it down a bit with 120 grit. The key for me was to sand away the extremely rough parts without removing the patina of the wood and the saw marks.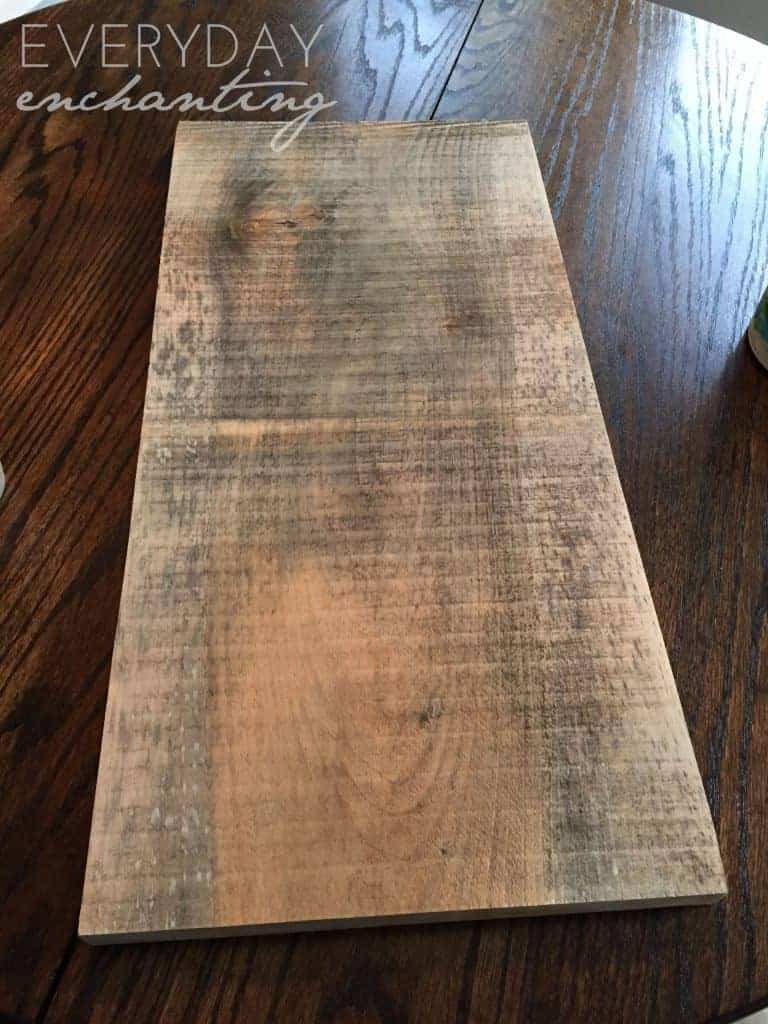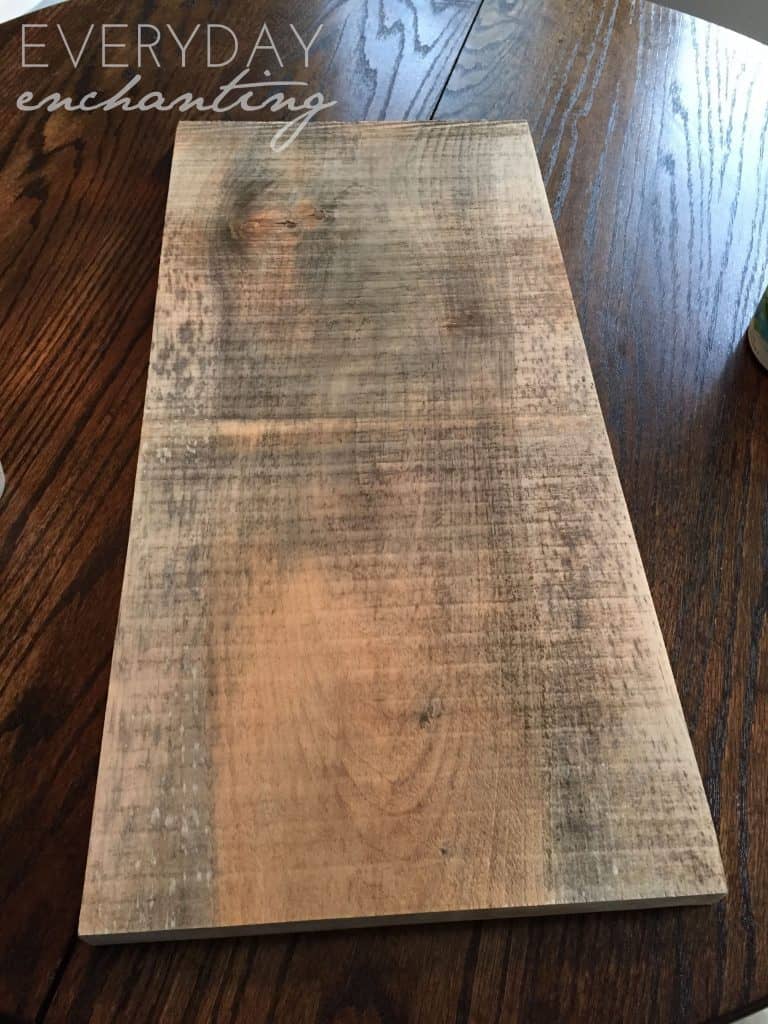 The resulting coloring was so pretty that I decided not to stain this one. I always pause at this point and try to decide if I'm going to stain a rough cut piece, and what color to do it. I'm glad I left this one natural!
My next step was to create my "lazy stencil", which is the same process I used for the coordinates sign. I simply printed out the letters, miles to the Camp, and an arrow on regular printer paper.
When it's summer and we're at home, you can bet that we'd rather be relaxing at Mack's family's camp on the lake. Unfortunately, as you can see, it's a bit of a drive- so we joked that the sign can actually be a little depressing from that point of view. Overall, it's meant as a fun reminder of a place we love as a family and where we have many memories.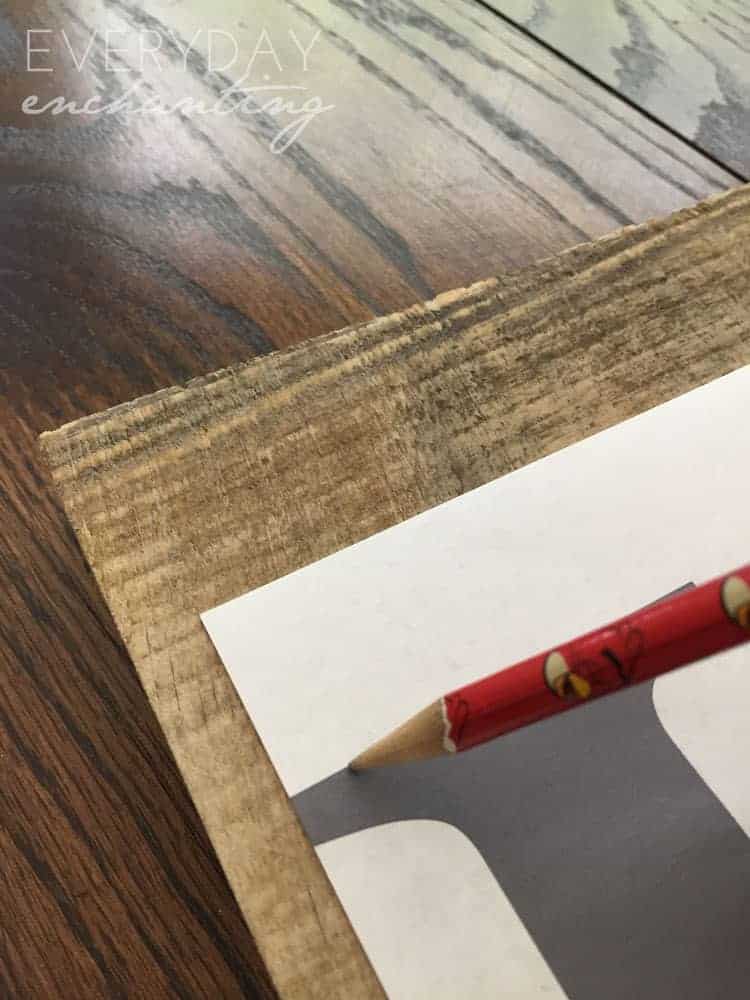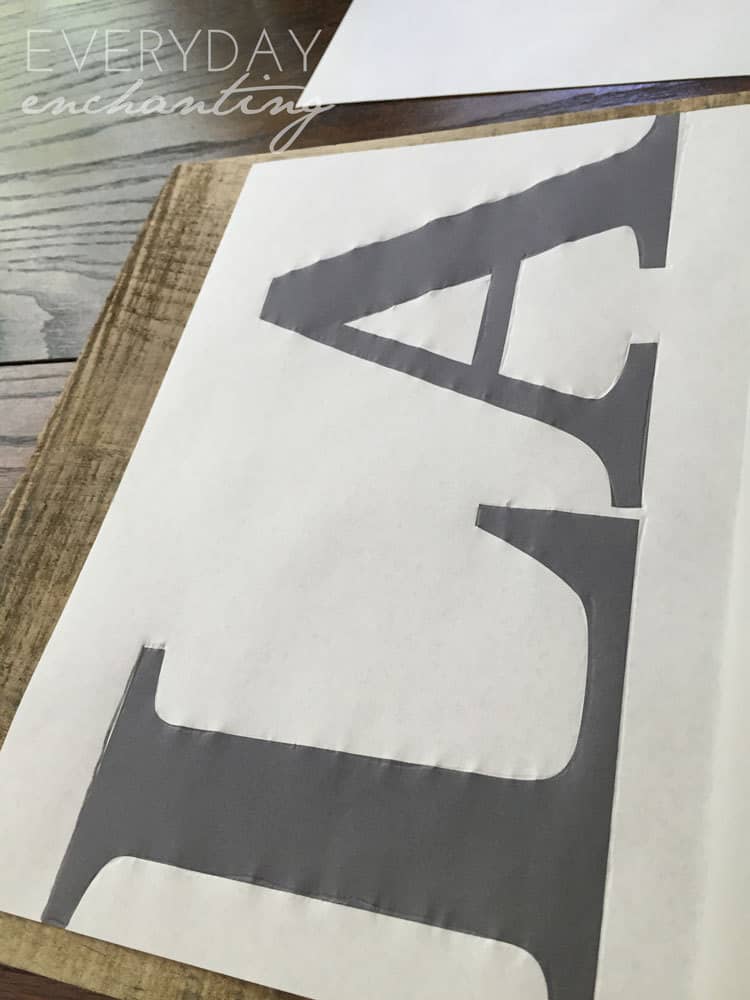 I then traced the letters by pressing down with a pencil, which left a light outline on the board.
If you were using hardwood, you would have to cut out a stencil with a machine like a Silhouette, or purchase number stencils- this works best with softwoods like pine (and is much cheaper and easier than making a stencil!).
The wood grain will pull the pencil a bit where the texture wants it to go. It won't result in crisp or precise letters, but I personally prefer the rustic hand-painted look.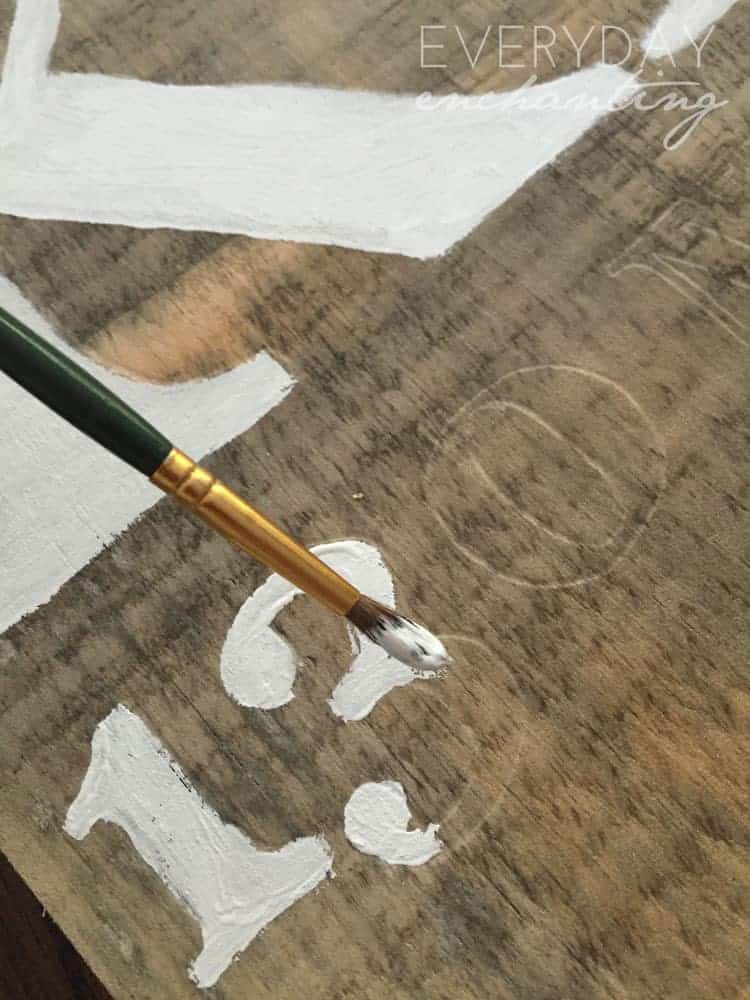 The final step is filling in the outlines with the paint of your choice. I used some leftover chalk paint, since it doesn't absorb into the wood as much. The indents from the outline provide a natural barrier for the paint, which prevent it from bleeding.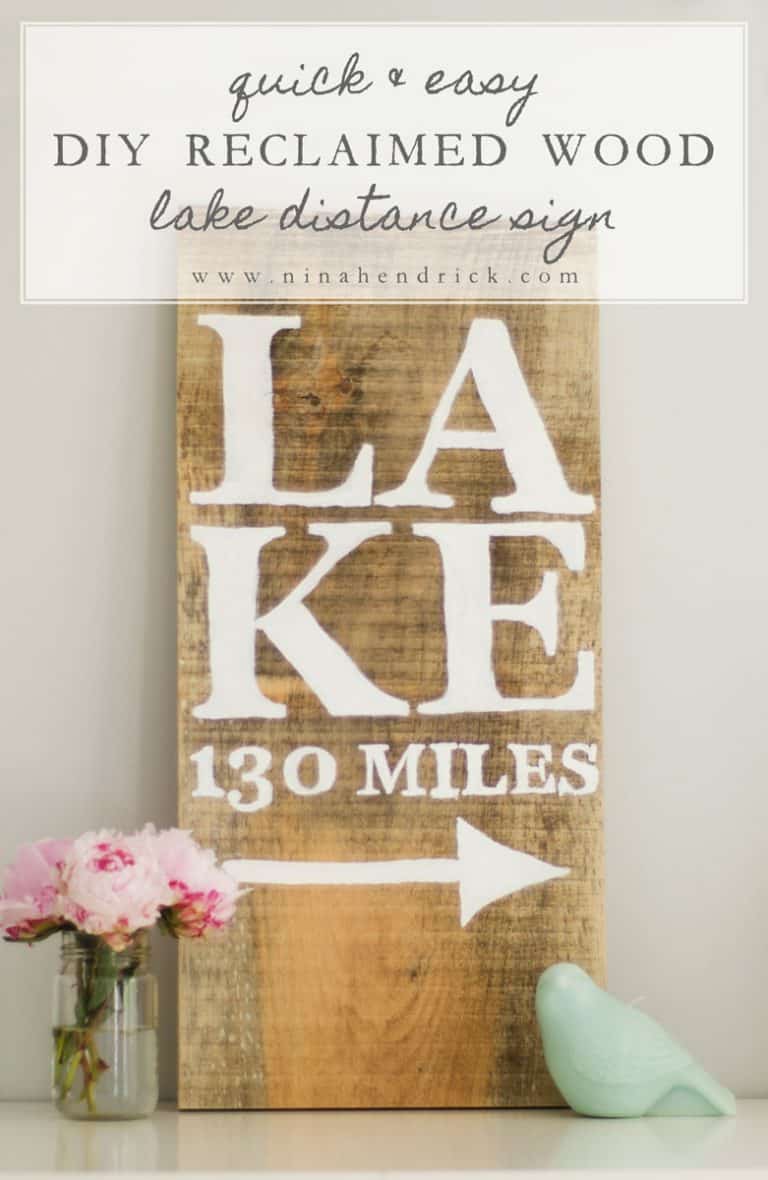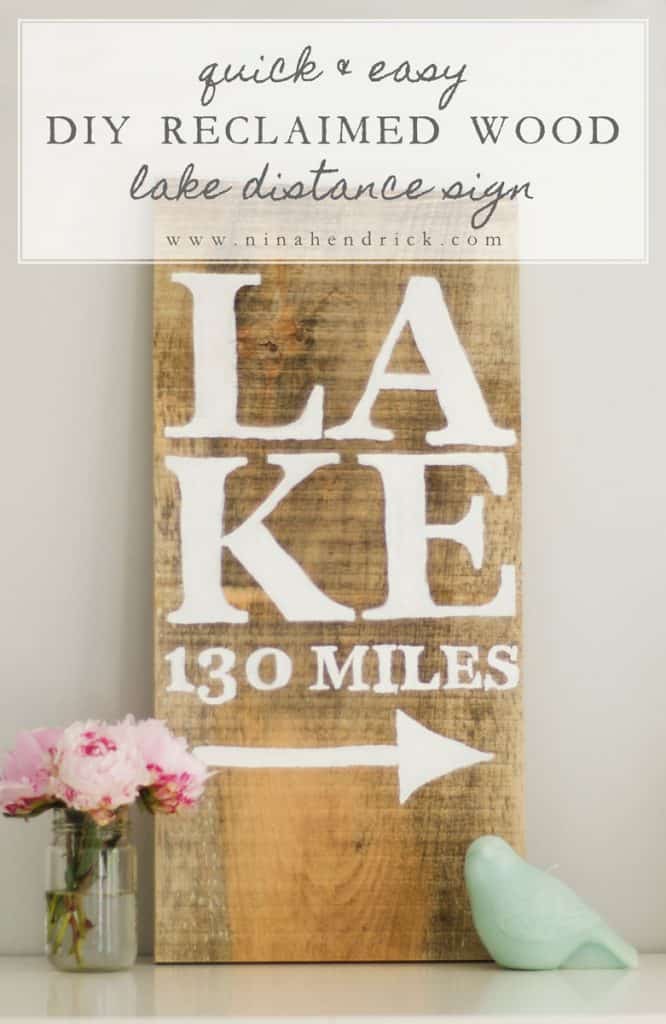 The resulting piece is a great rustic touch for our new master bedroom, which was shaping up to be too much on the sophisticated side for my taste. I love the interest and texture that the raw wood brings to the space, and of course the great reminder of the lake and summer fun!
Thank you for stopping by to check out my project! Make sure to check out the other 18 projects in this Summer Celebration!
1. Making Home Base 2. House By Hoff 3. Life on Virgina Street
4. Everyday Enchanting 5. The Happy Housie 6. Tell Love and Chocolate
1. Rain on A Tin Roof 2. The Blissful Bee 3. The Turquoise Home
4. Just A Girl and Her Blog 5. View From The Fridge 6. making it in the mountains
1. Bless'er House 2. Delineate Your Dwelling 3. Maison de Pax
4.Up to Date Interiors 5. The Wood Grain Cottage 6. Migonis Home
You can join us in the summer celebration by using the hashtag #summercelebration on Instagram!
Happy Summer!