Bring your friends and family together for a fun filled Christmas Cookie Decorating Party! Create beautiful and tasty holiday treats to share with your loved ones with all the necessary supplies provided. Enjoy the holiday season with some festive cheer and make memories that will last a lifetime!
Christmas is one of the most wonderful times of the year and for many, cookie decorating is a beloved activity that brings families and friends together. If you're looking for a unique and festive way to celebrate the holidays, why not host a Christmas Cookie Decorating Party? It's a great way to get everyone in the holiday spirit! From fun decorations to delicious recipes, this blog post has everything you need to make your Christmas Cookie Decorating Party a success.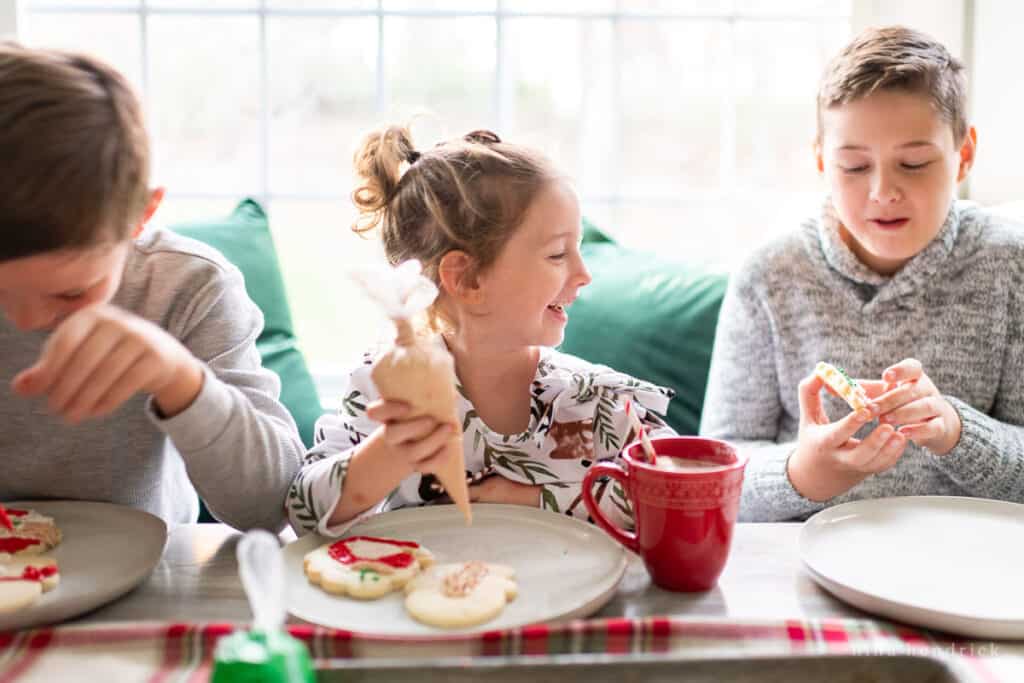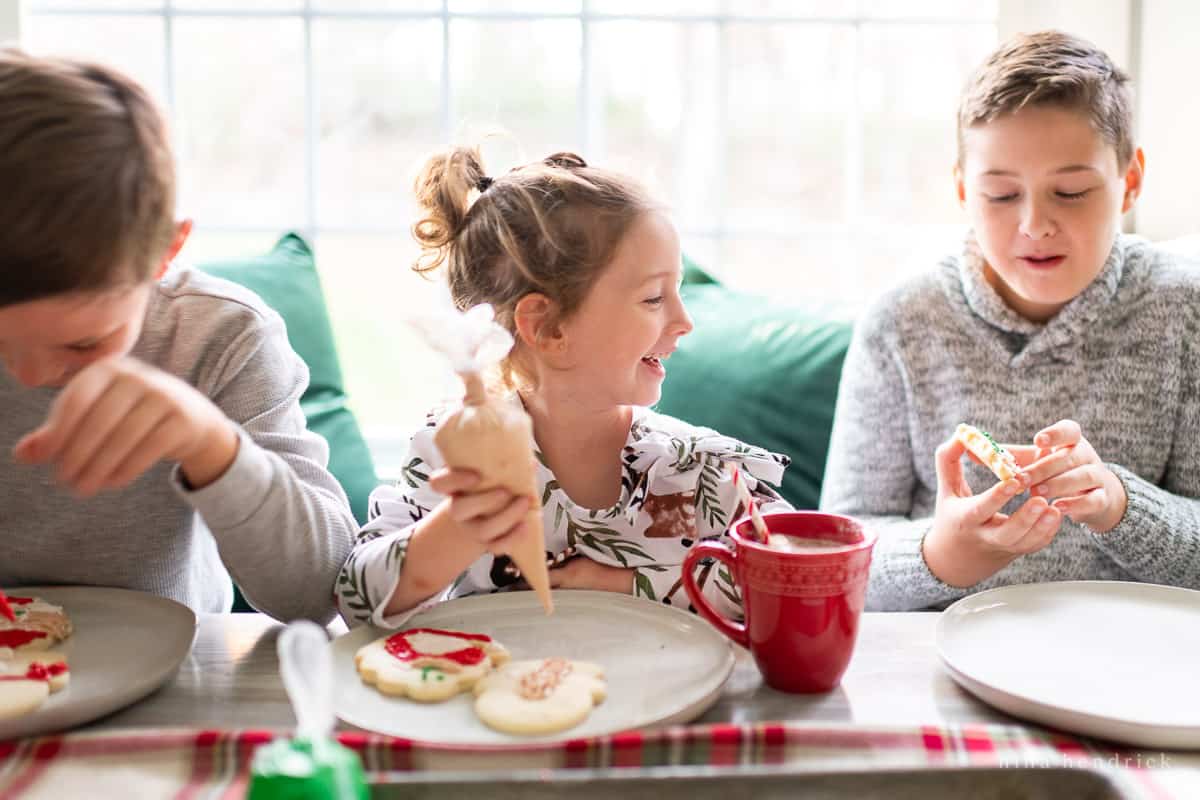 Kids especially will love this party idea, but it's great for adults too! If you're looking for more holiday entertaining ideas, check out my Christmas brunch ideas here!
How to Host a Christmas Cookie Decorating Party
Hosting a cookie decorating party is a great way to get into the holiday spirit. Invite family and friends to come over and enjoy some festive fun. All you need are some pre-made sugar cookies, colorful frosting, sprinkles and other decorations. Set up a table with enough space for everyone to decorate their own creations. Have plenty of paper towels on hand for easy clean-up. Let the decorating begin! Encourage the guests to get creative and use their imaginations. At the end of the party, everyone can take their cookies home and enjoy their tasty designs. It's a fun and easy way to celebrate the season!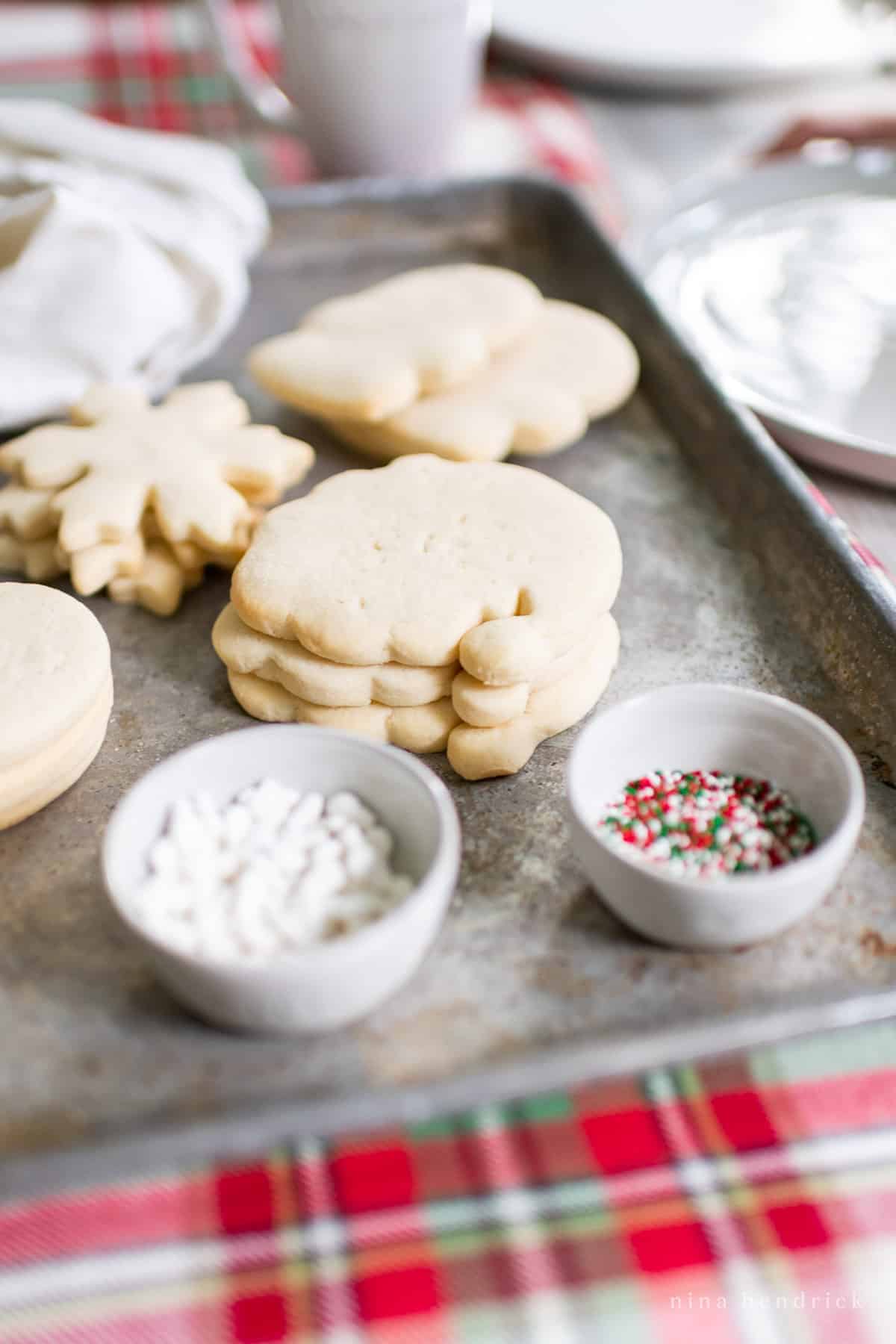 Things You'll Need
If you're planning to host a Christmas cookie decorating party, there are a few important items you'll need:
Cookies. You could either make them yourself or buy them from a bakery. Here's my favorite cookie recipe!
Frostings in festive holiday colors
sprinkles
cookie cutters (if you're making the cookies yourself)
piping bags and tips
food dye
other festive toppings and decorations
plates
napkins
wipes to help keep your guests and surfaces clean during the party
With all the necessary supplies, you'll be ready to host a successful Christmas cookie decorating party!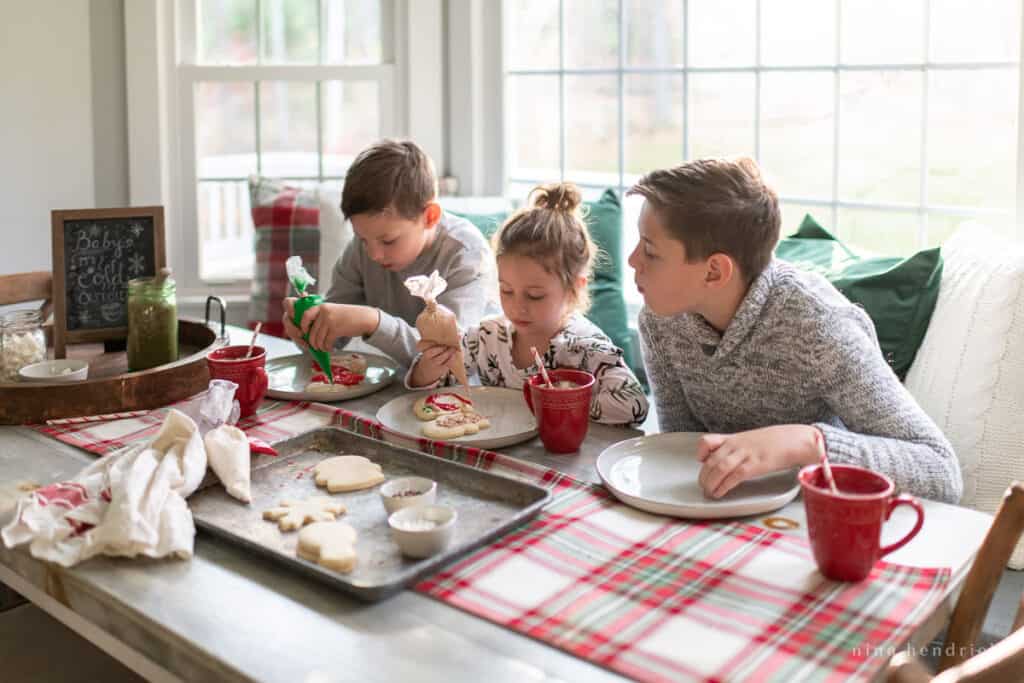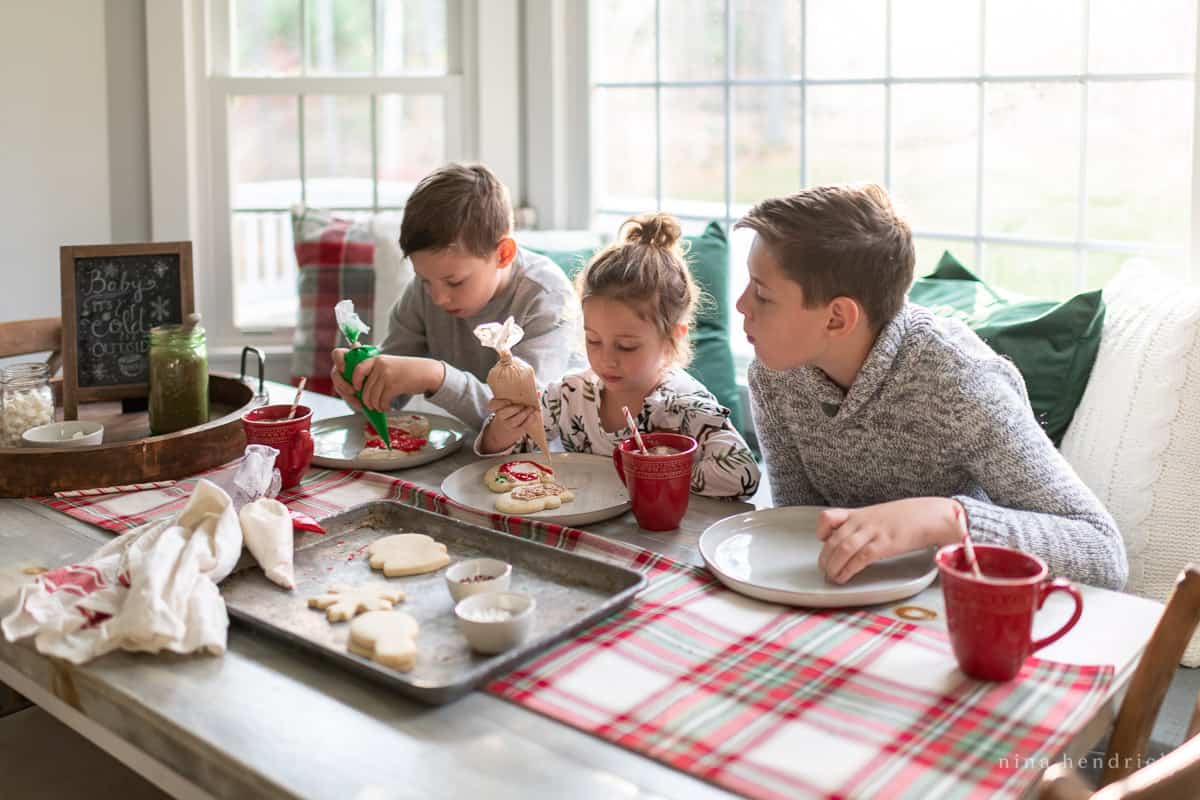 Prep Your Cookies and Icing Ahead of Time
If you're hosting a Christmas cookie decorating party, it's important to make (or purchase) the cookies and icing ahead of time. This way, when your guests arrive, they can get right to the fun of decorating. You can make your own cookies from scratch or buy pre-made ones from the store. Have a variety of shapes and sizes to choose from and make sure there are enough to go around.
When it comes to icing, you can make your own royal icing or buy pre-made frosting. Honestly, homemade is best!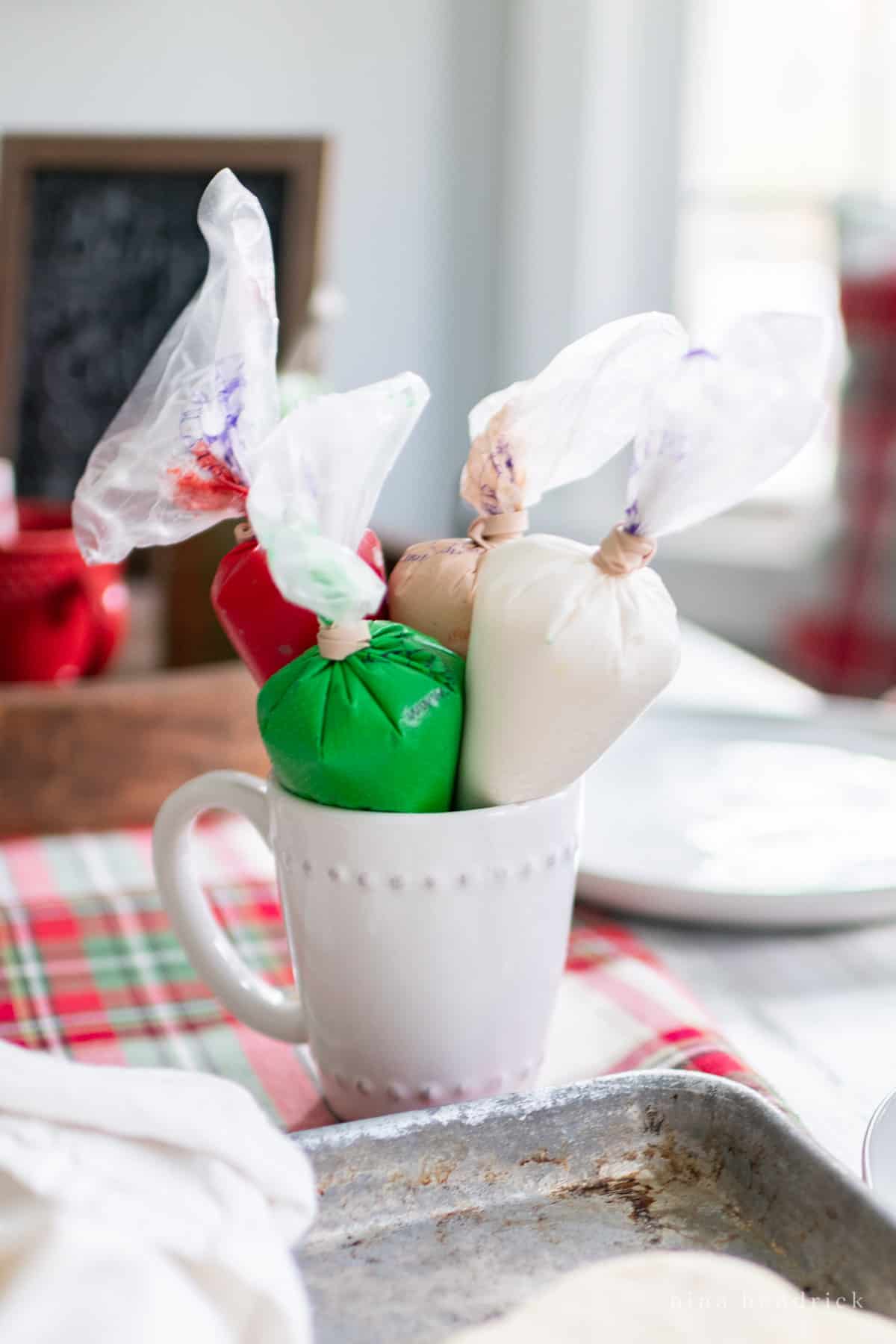 How to Store Royal Icing Ahead of Time
When hosting a Christmas cookie decorating party, one of the key components is the royal icing. Royal icing is a sweet, creamy icing made with confectioners' sugar, egg whites, and a few other ingredients. It is the perfect icing for decorating cookies and making them look amazing. To ensure that your guests have the best experience at your party, it is important to make sure that the royal icing is ready to use. To do this, you should make the icing several days to a few weeks before the party and store it in an airtight container in the refrigerator. This will help keep it from going bad, and it will be ready for your guests when the party rolls around!
How to Store Buttercream Icing Ahead of Your Cookie Decorating Party
To ensure your guests have plenty of icing to decorate their cookies, it is best to make the buttercream icing ahead of time and store it until the party. You can store buttercream icing in a tightly sealed container at room temperature for up to two days. If you need to make the icing further in advance, you can store it in the refrigerator for up to five days. Before using the icing, make sure to let it sit at room temperature for at least 30 minutes so it can soften and become easier to work with. Get my favorite buttercream frosting recipe here!
Gather Your Decorations
You can order some really great cookie decorations online, so make sure to plan ahead so that there's time for shipping. There are a lot of fun decorations, like sprinkles and edible glitter, that you can provide to make the experience even more festive. With all the supplies prepped ahead of time, your party will really be a hit!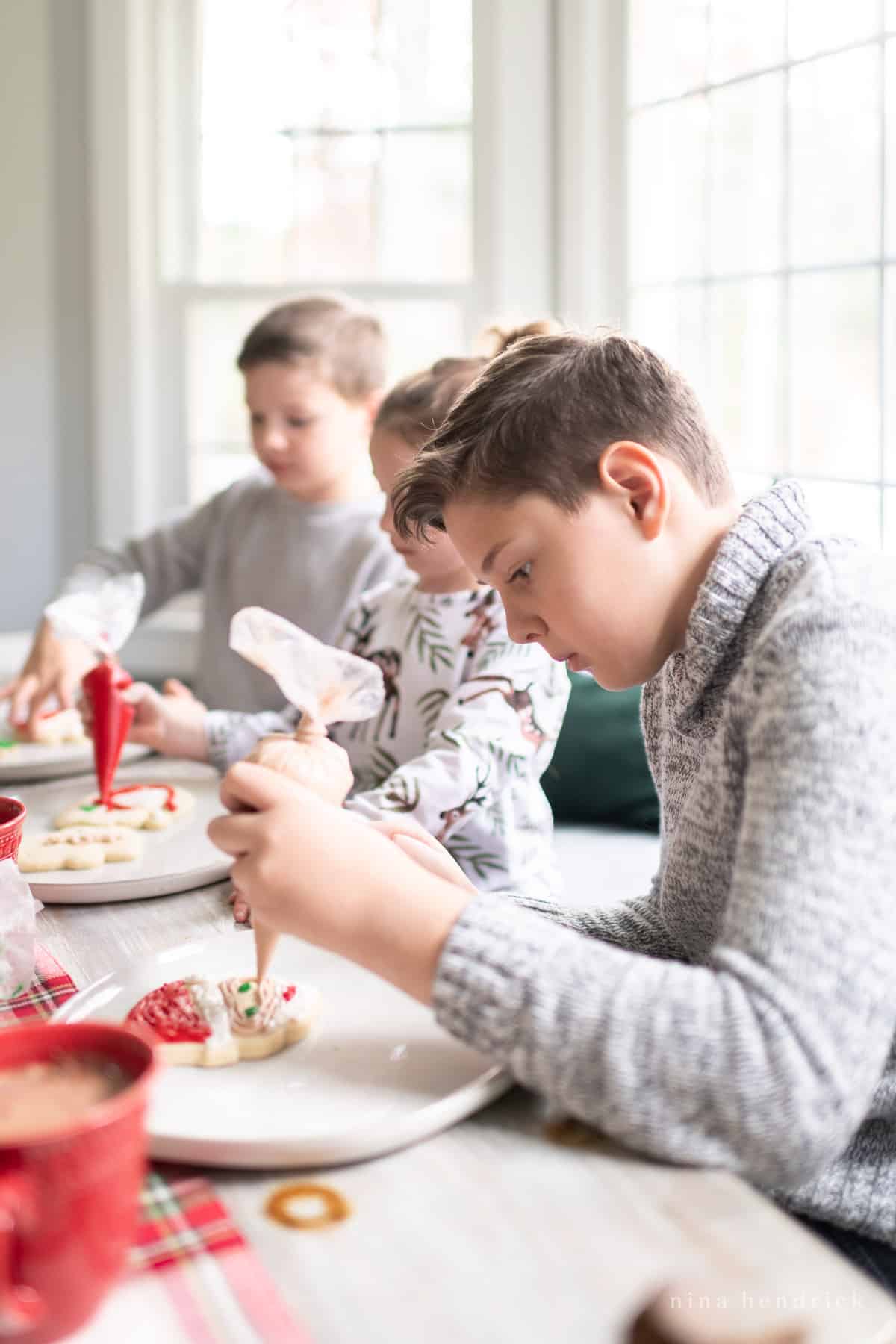 Easy Entertaining Tips for a Successful Christmas Cookie Decorating Party
If you're planning on hosting a successful Christmas cookie decorating party, there are a few tips and tricks you should consider. First, make sure to provide ample supplies so everyone can get creative. Have plenty of icing, sprinkles, and decorations on hand. Secondly, set up a designated area with plenty of space so all of your guests can decorate their cookies comfortably. Finally, be sure to have plenty of snacks and drinks available so your guests don't get too hungry while decorating. With these tips, your cookie decorating day is sure to be a success!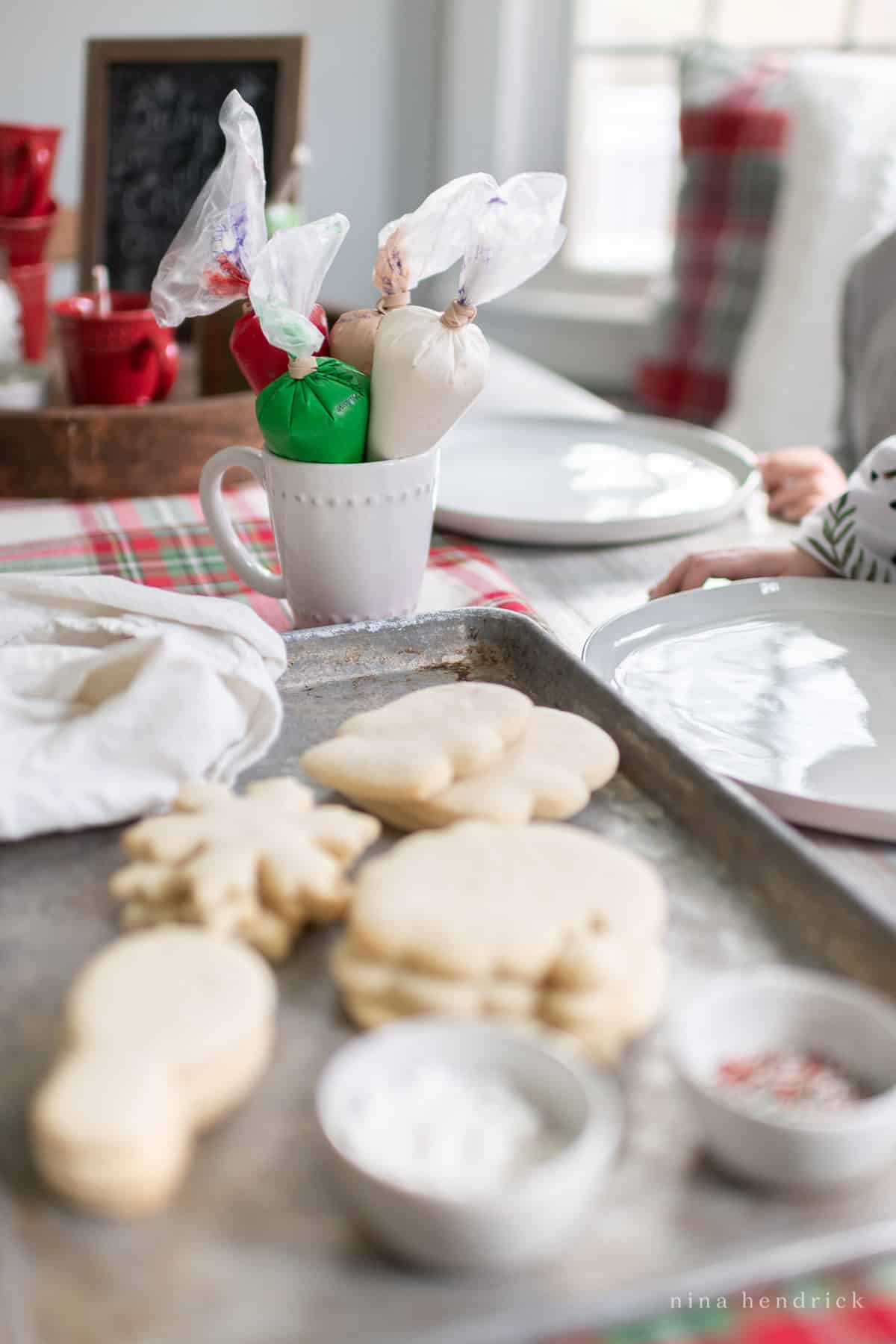 Set Up the Party Space in Advance
When setting up for a Christmas cookie decorating party, the day before the event is a great time to get the party space ready. It helps to have the decorations, tables, and chairs set up the day before so you can spend the day of the party focusing on the cookie decorating.
Start by laying out a plastic tablecloth on the table or tables you will be using. This will protect the surface from any rogue frosting if you have young guests! You can cover it up after with a more festive holiday tablecloth. Next, set out enough chairs for each guest, including any extra seating needed for parents or guardians. Get some Christmas music ready and make sure it's working to switch on for the event. Lastly, set out any extra materials needed for the cookie decorating such as icing and sprinkles. Getting the space ready the day before will help make the party a fun and stress-free event.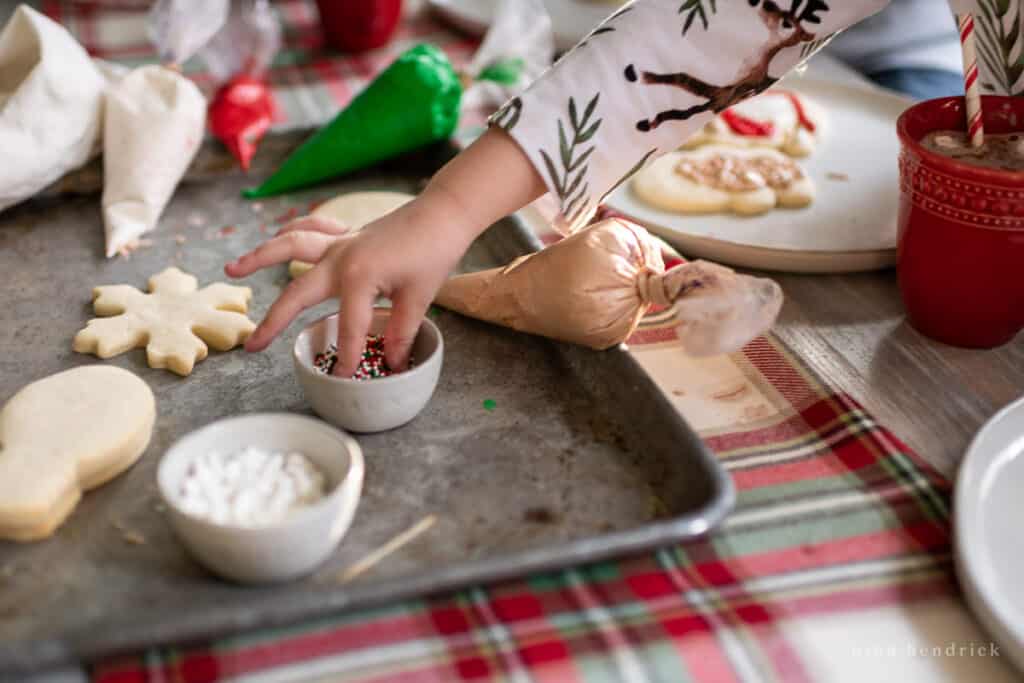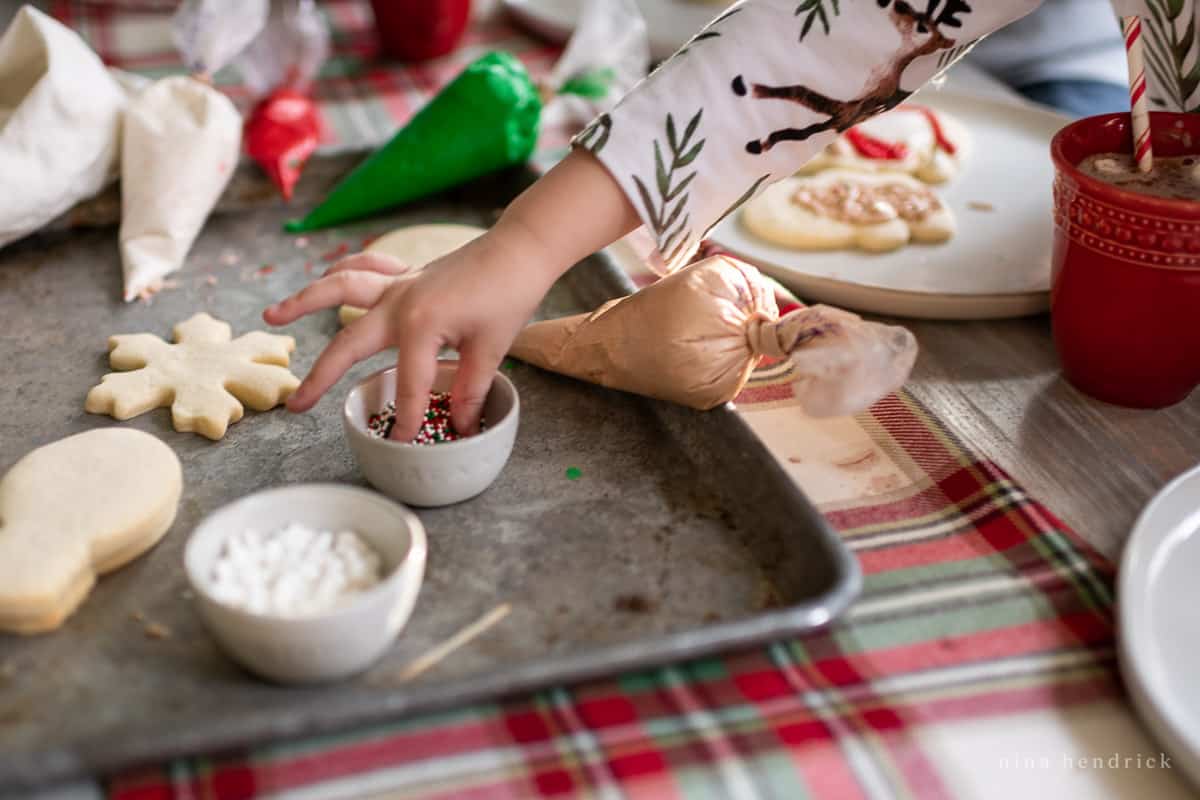 Create Cookie Decorating Party Kits for Each Guest
One easy way to host the party is to provide each of your guests with a pre-made cookie decorating kit in a box or on a tray. Include pre-baked cookies, icing, sprinkles, and other decorations. You can also provide recipes and instructions to bring home for making your own icing and cookie dough. Having these set out at each station will ensure that your guests are ready to decorate right away!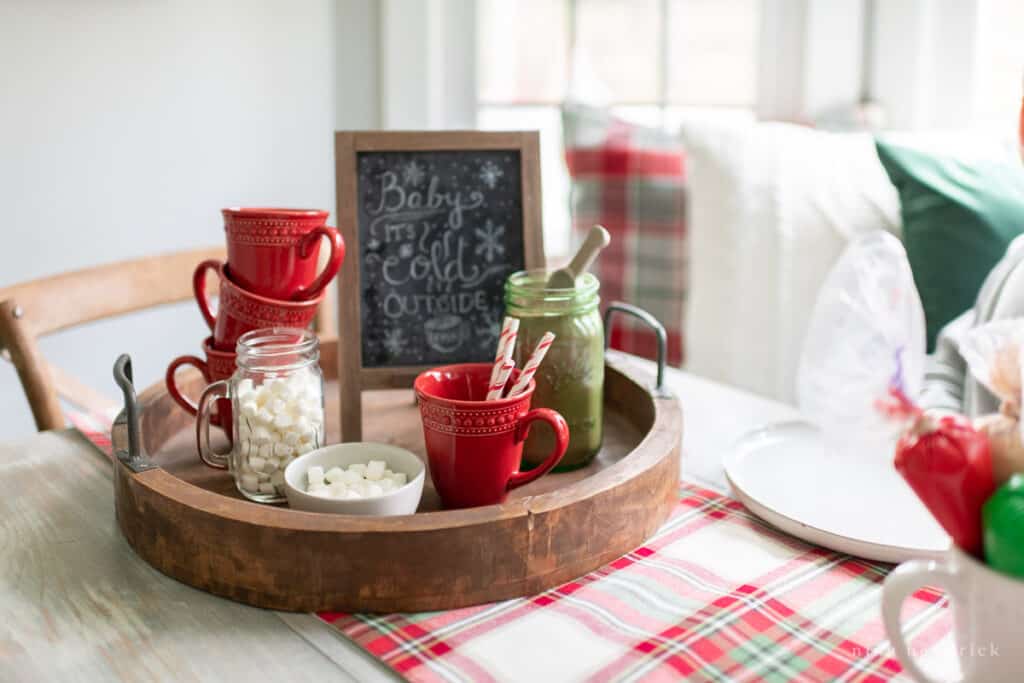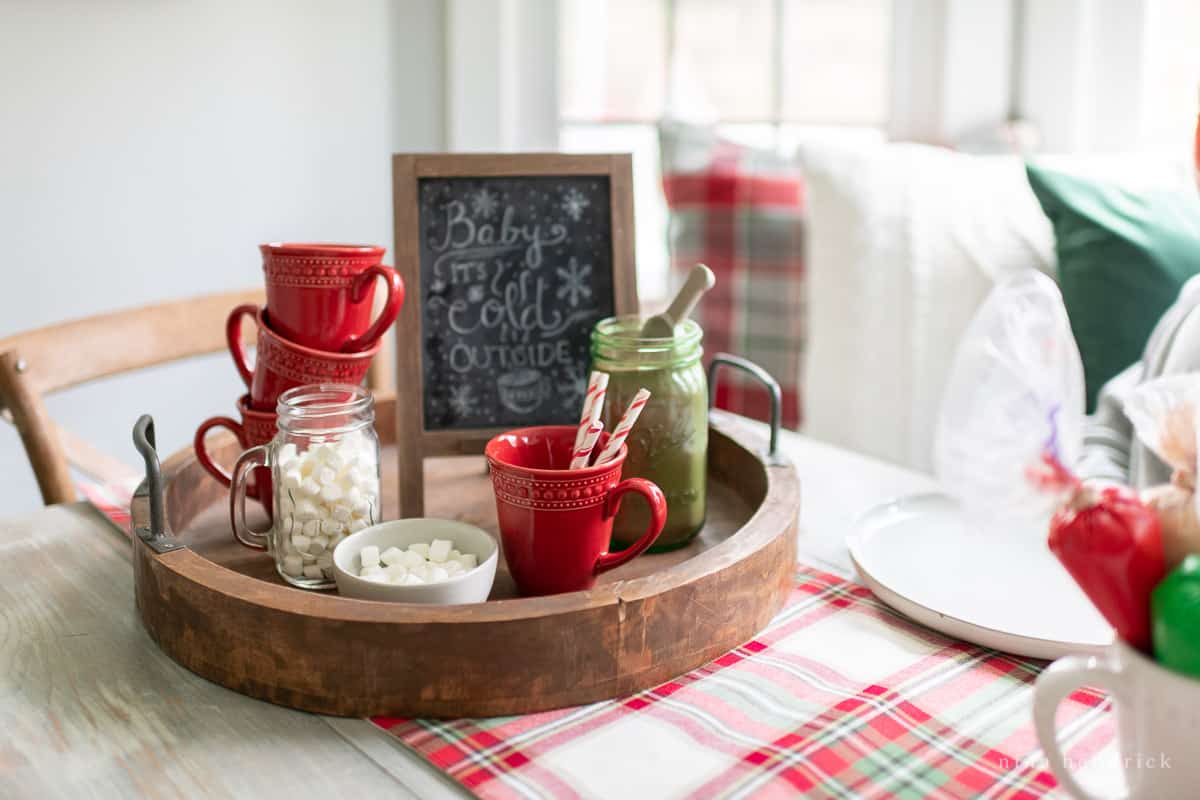 Serve Other Snacks and Drinks
Although cookie decorating is the focus of the party, it's also a great opportunity to serve up other snacks and drinks. Some great ideas for snacks and drinks are festive appetizers such as mini quiches or pinwheels, easy finger foods like cheese and crackers, and holiday punches or hot chocolates. These foods and drinks can be easily prepared in advance and will help to create a festive atmosphere for the cookie decorating party.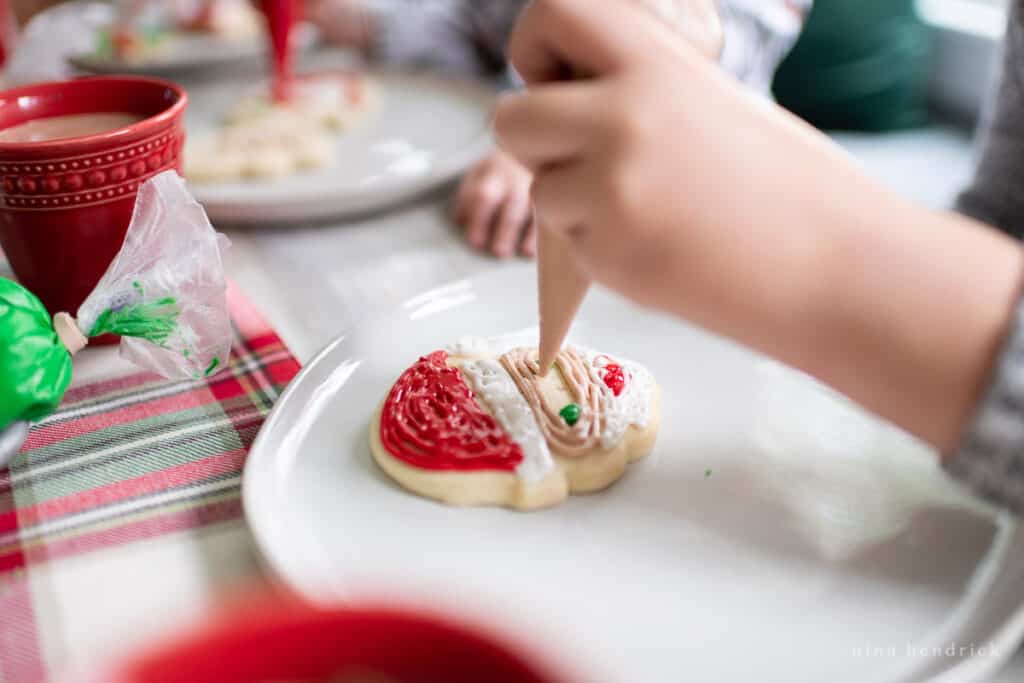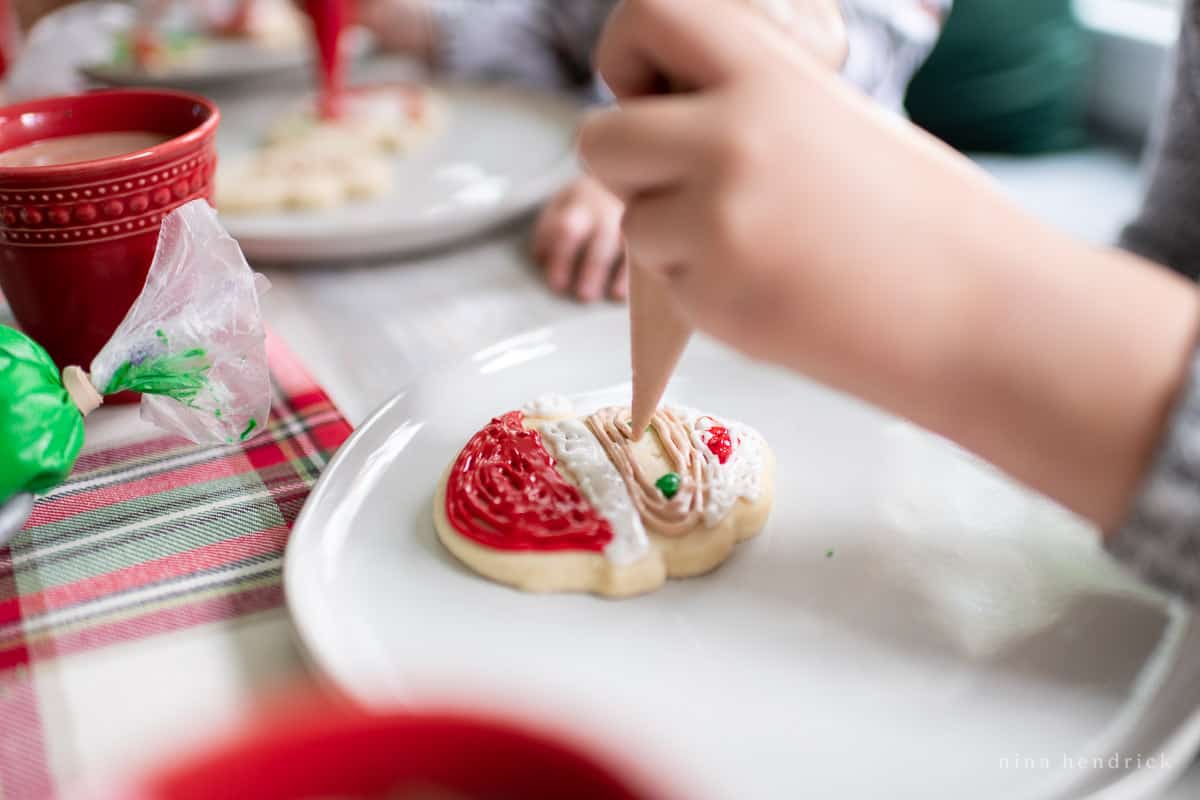 Have a Friendly Cookie Competition
To make the Christmas cookie decorating party even more fun, you can set up a friendly competition at the end like some beloved baking shows. After everyone has had a chance to decorate their cookies, put them on a platter to show off everyone's work. Have everyone vote on the best cookie design, or have a panel of judges to make it official. You can even give out prizes to the winners, like a gift certificate to a local bakery or a baking supply store. After, have everyone take turns to sample their creations. This will add to the excitement of the party and make it even more memorable!
Offer Cookie Packaging Supplies
Offer cookie packaging supplies so that everyone can take home their own decorated cookies. These supplies are typically affordable and can include small holiday-themed boxes, cookie bags, and decorative ribbons. Not only will this add a festive touch to the cookies, but it will also be a fun way for everyone to show off their creative designs afterward. With these supplies, your guests will be able to enjoy their cookies at home, as well as share them with family and friends.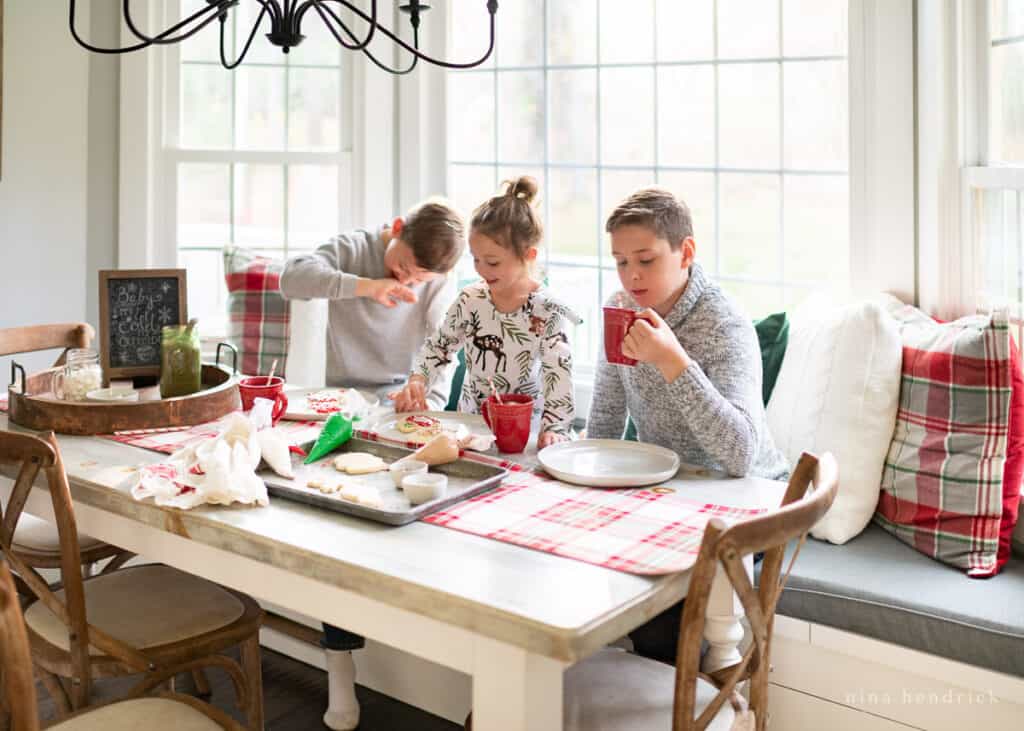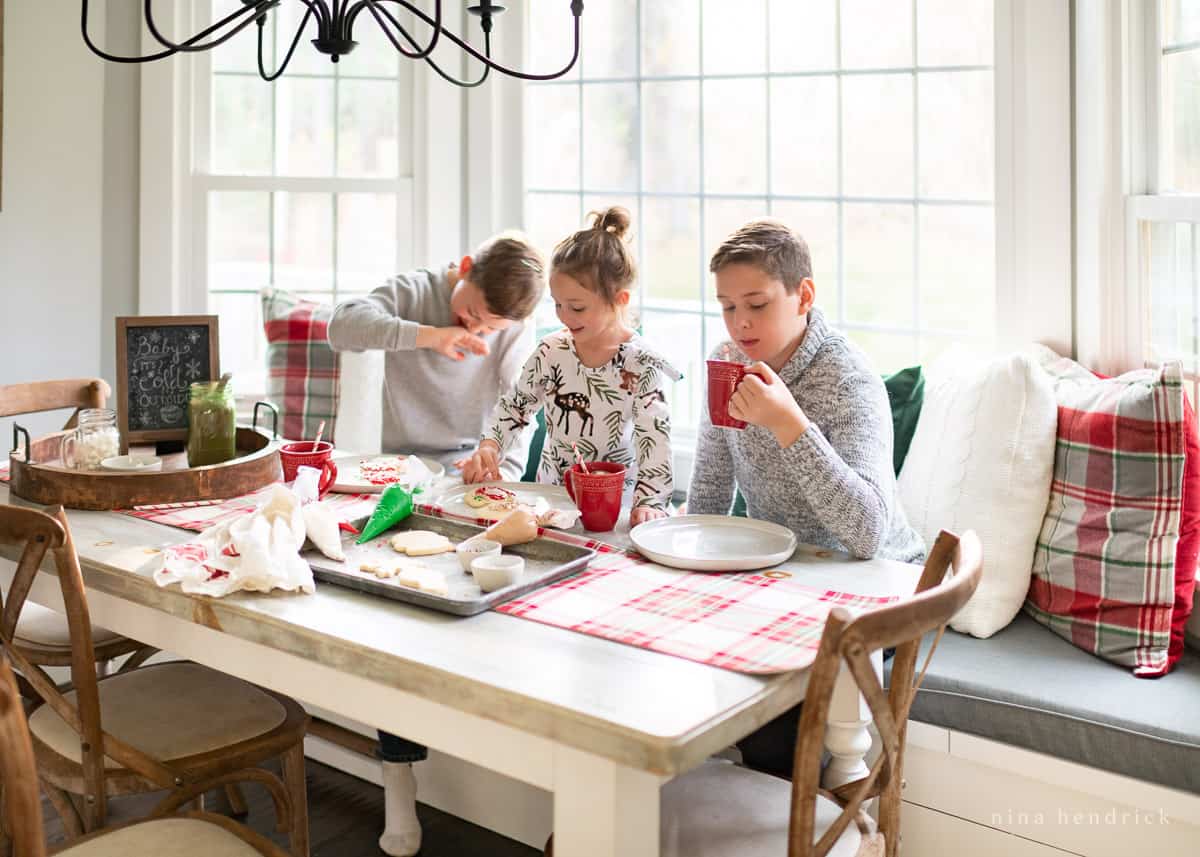 I hope that these ideas help you to successfully host your own Christmas Cookie Decorating Party! It's a great way to get into the holiday spirit and have some fun with your friends and family. Whether you keep it simple or go all out with decorations, it's sure to be a memorable event that your guests will enjoy. If you host a party, snap a photo and tag me on Instagram @ninahendrickhome. Merry Christmas and enjoy your sweet treats!