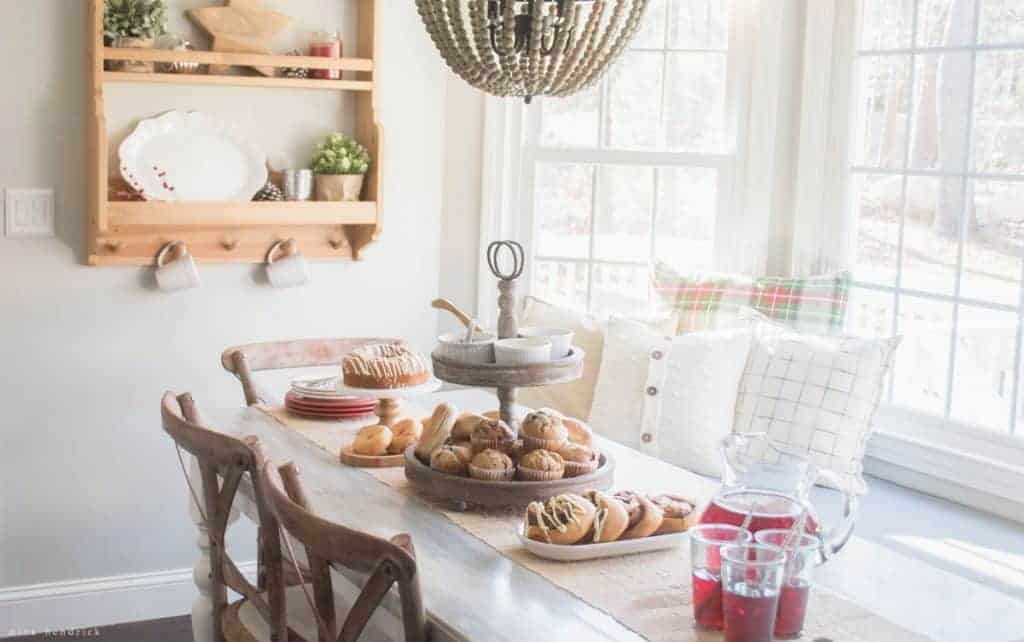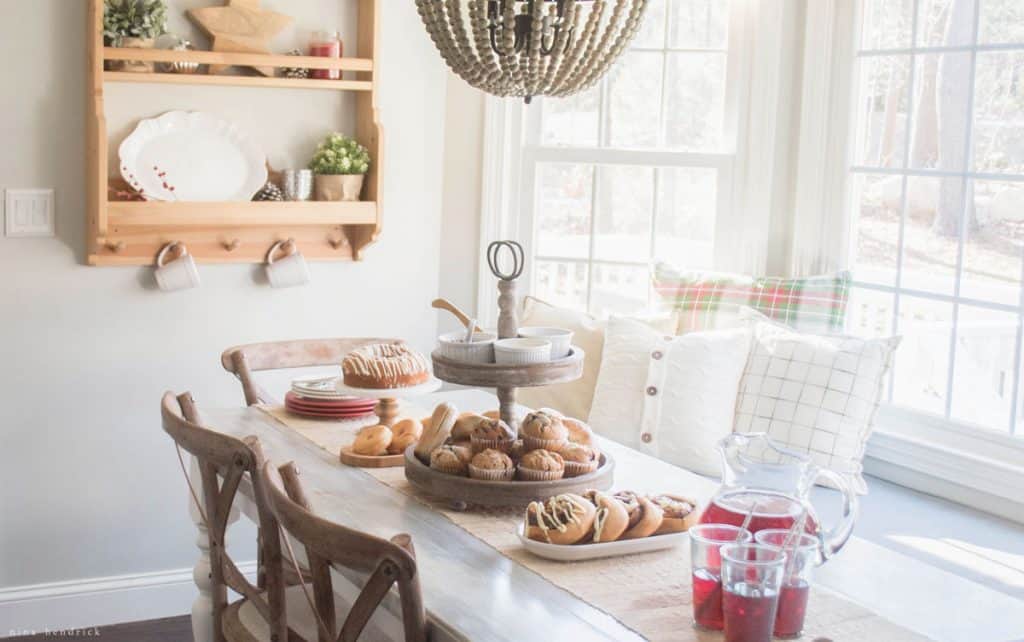 Welcome, friends, and grab a glass of punch! It's Christmas morning brunch, one of my favorite celebrations…
If you are heading over from Maison de Pax, welcome! Rachel has such a gorgeous French-inspired Farmhouse style dining room, it's packed with ideas.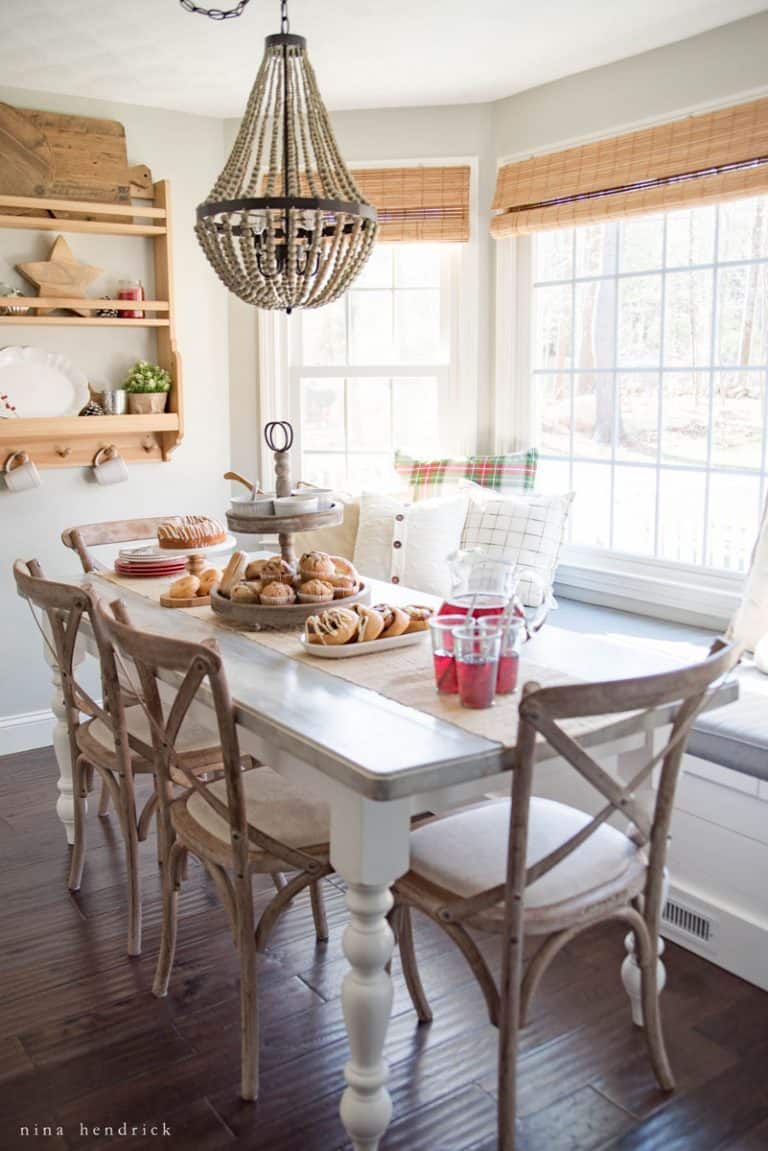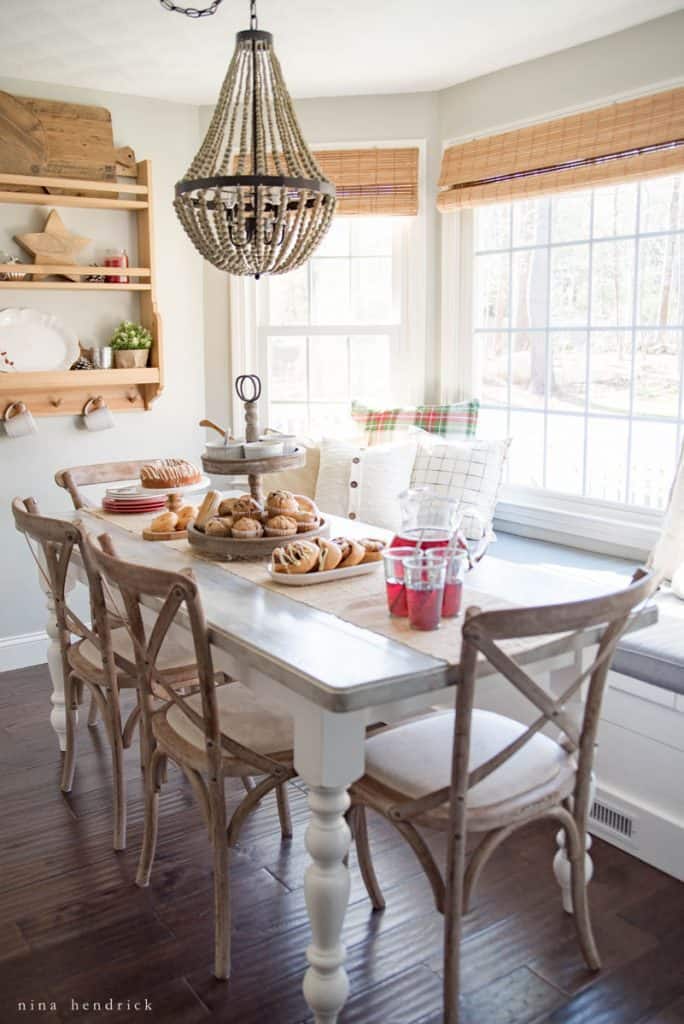 We keep things informal and set things up in the breakfast nook. No one really sits down for this meal, it's more as people roam and watch the kids open presents.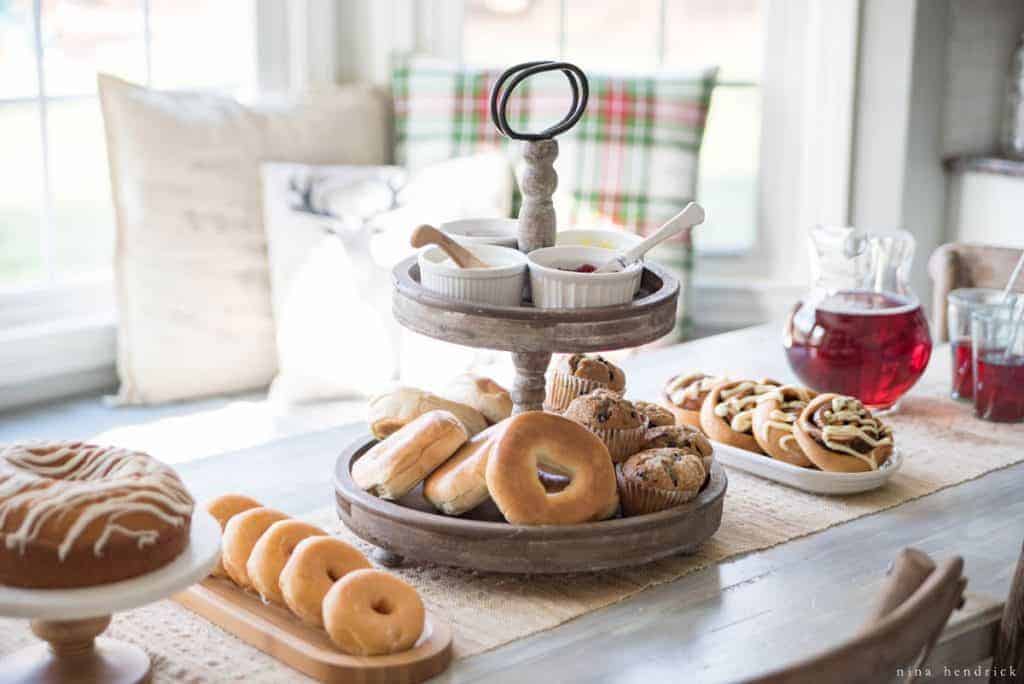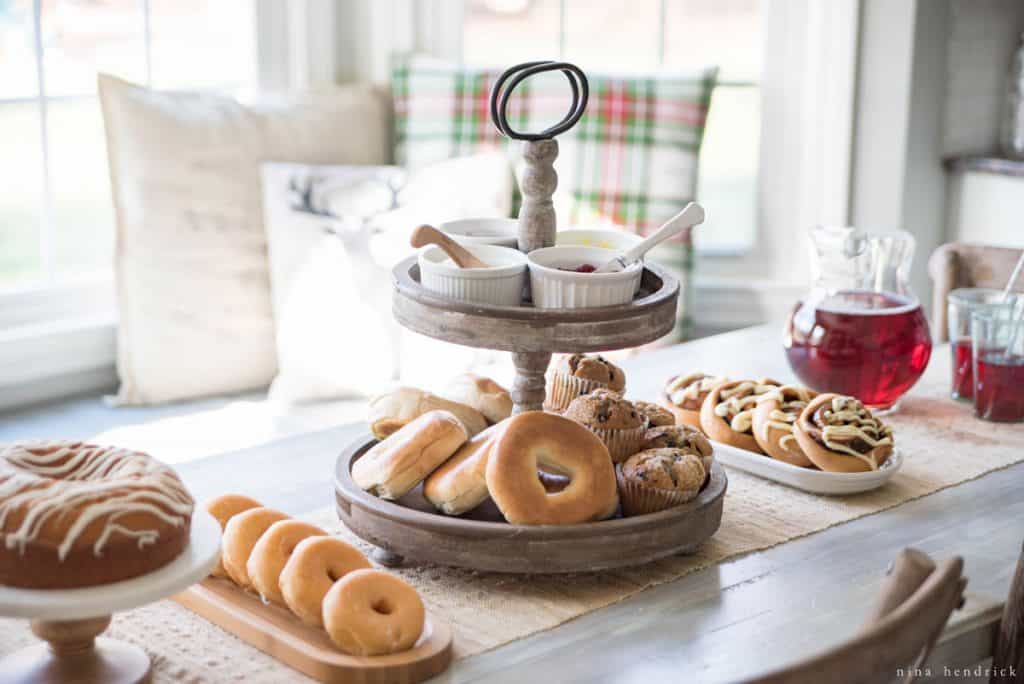 An array of bakery items are available to choose from…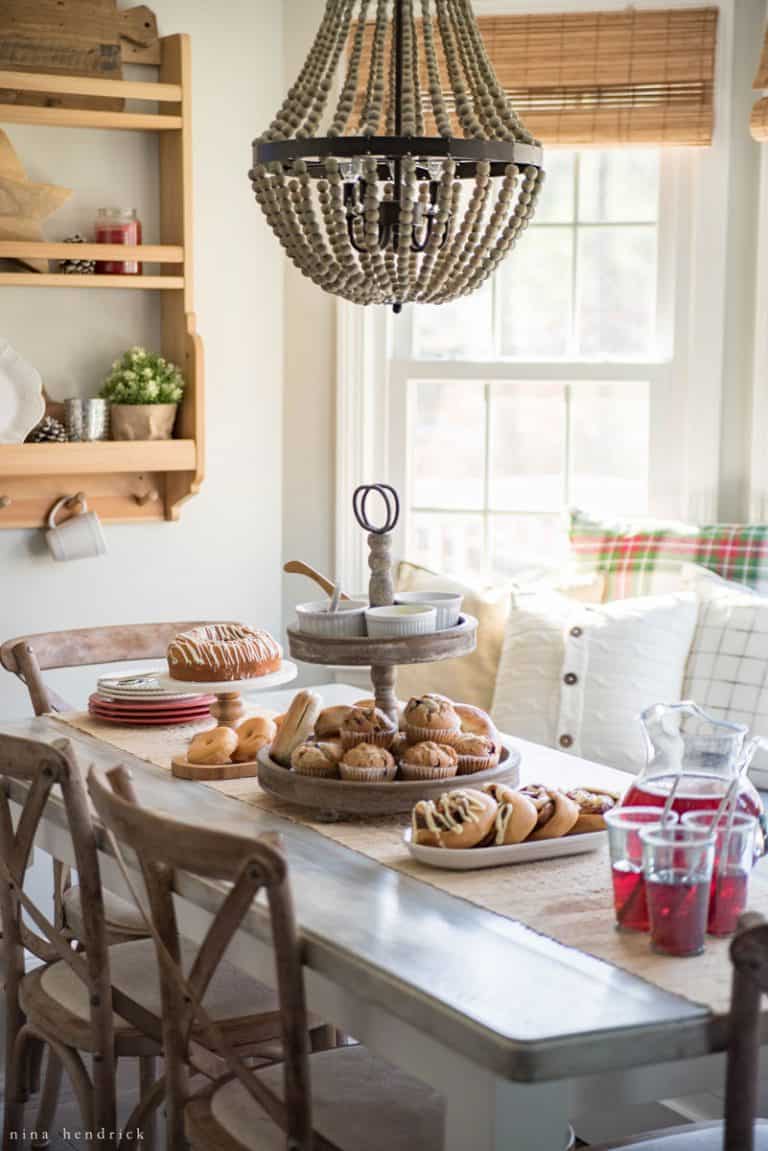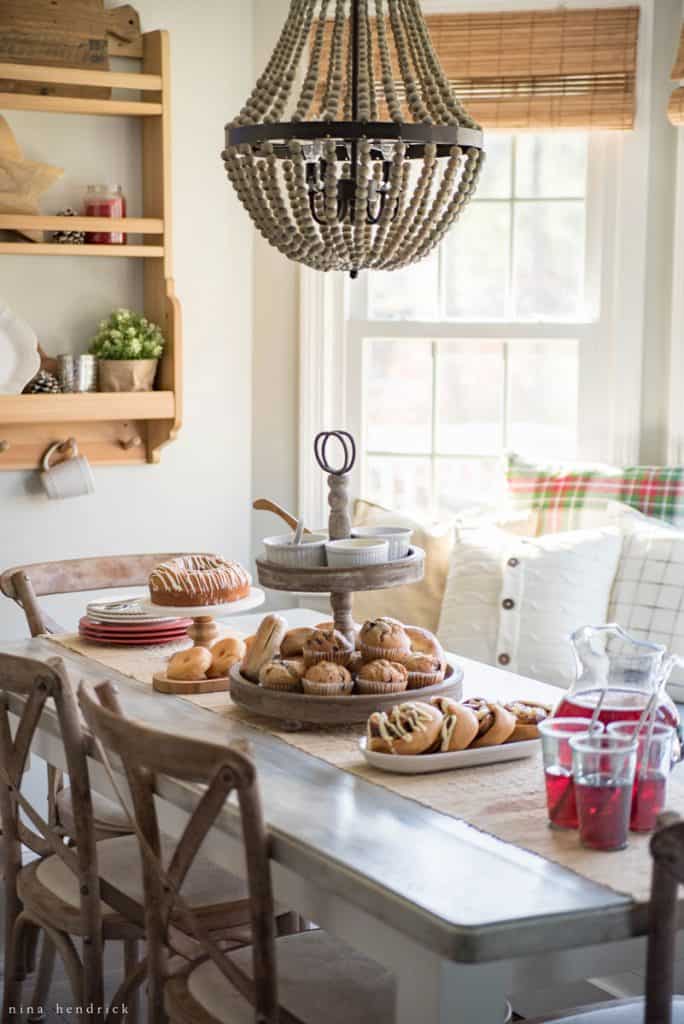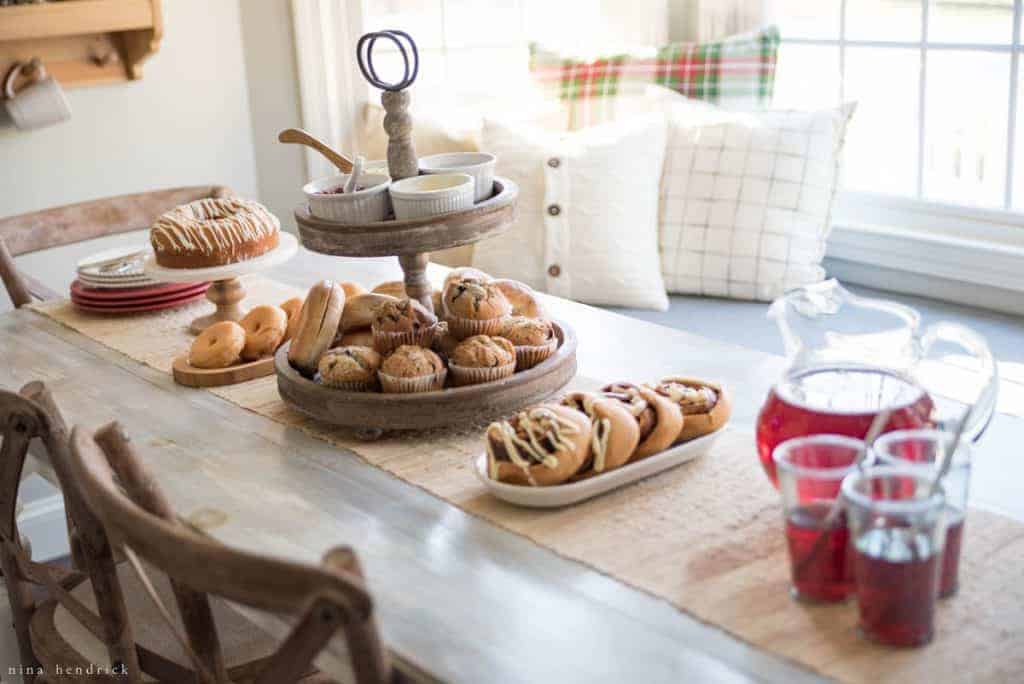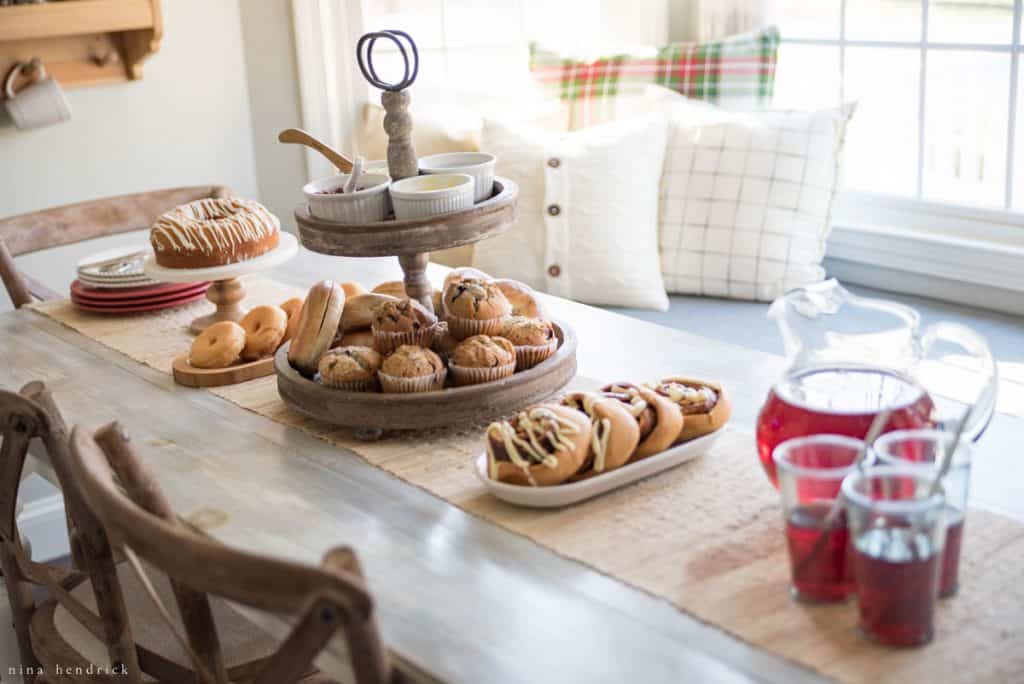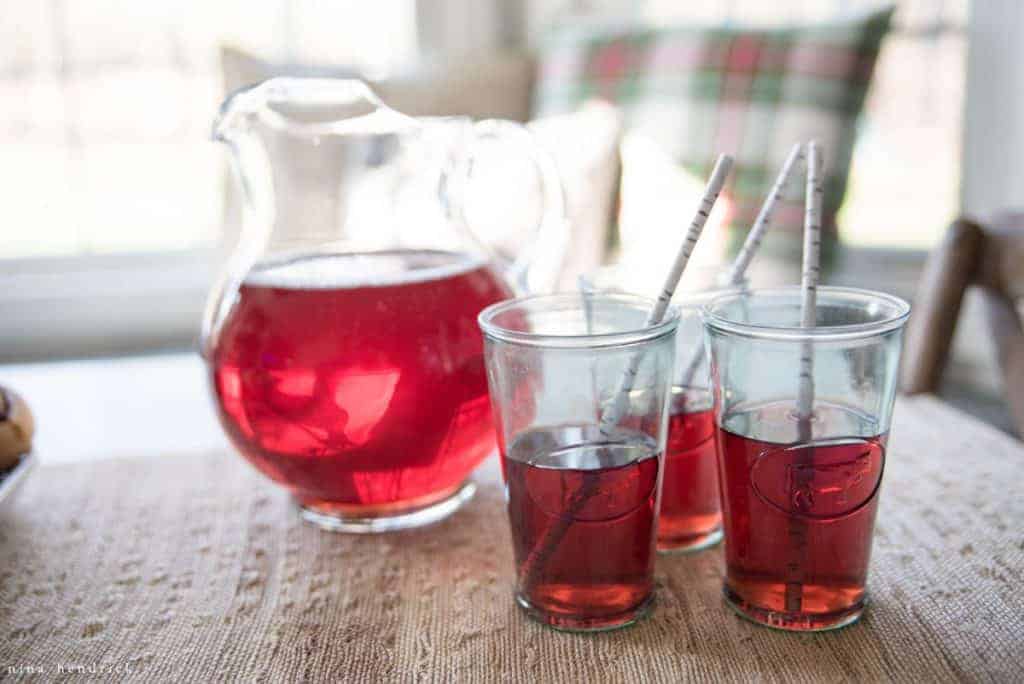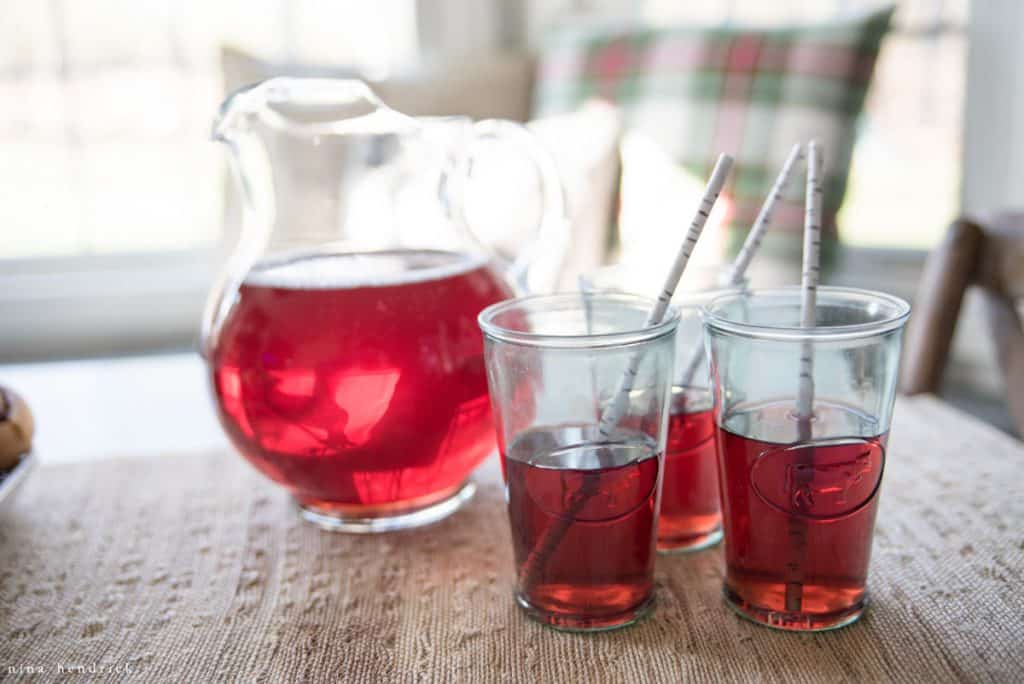 This punch is simply sparkling cider and cranberry juice. You can also add some pomegranate seeds, which are a beautiful touch.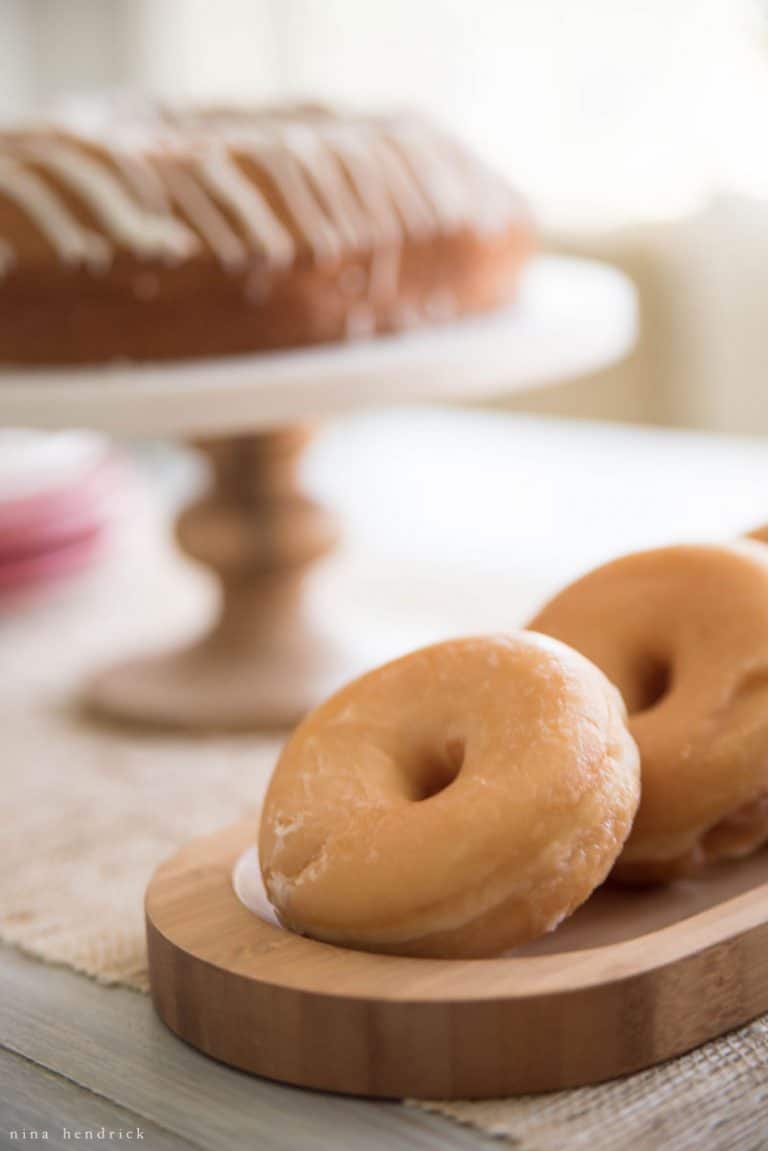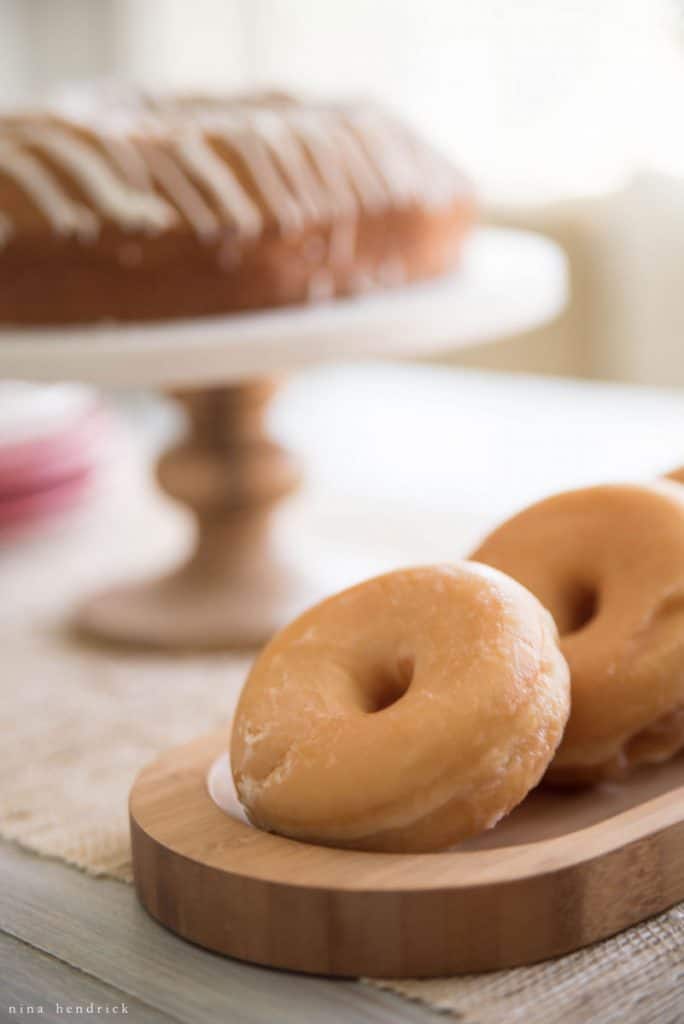 My two-year-old is particularly obsessed with donuts- she's firm in wanting them for her birthday party in a few weeks, so we are just going to go with it!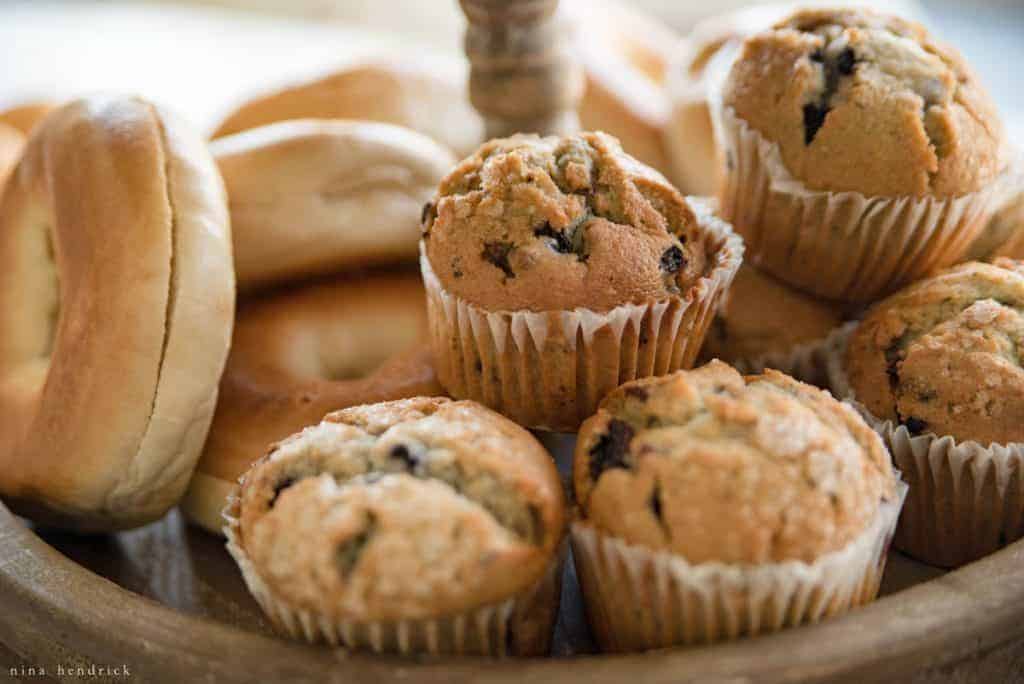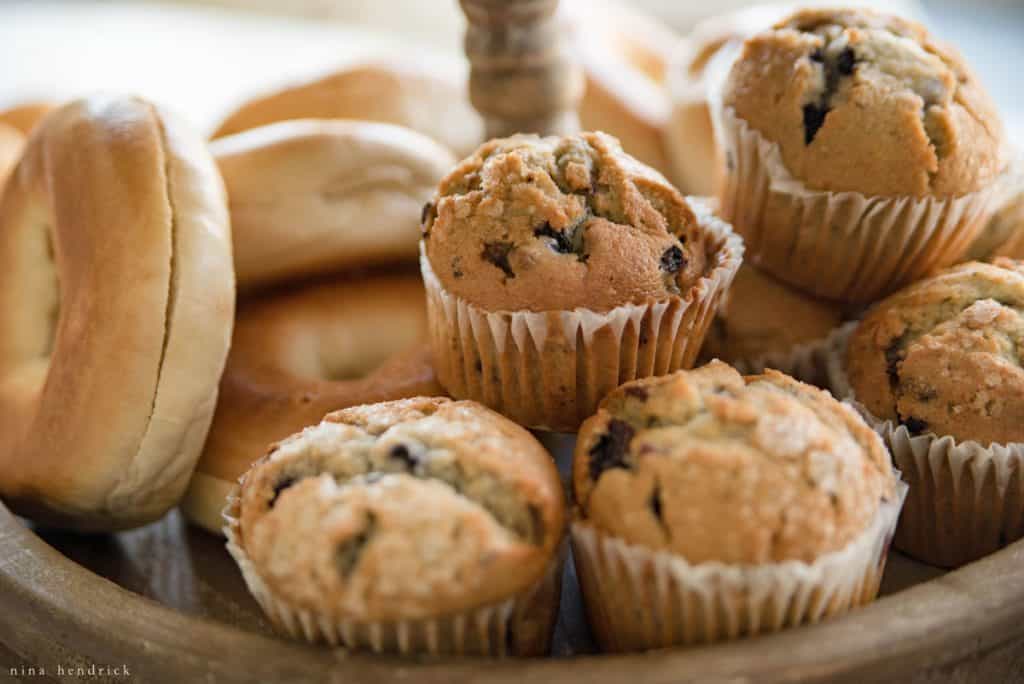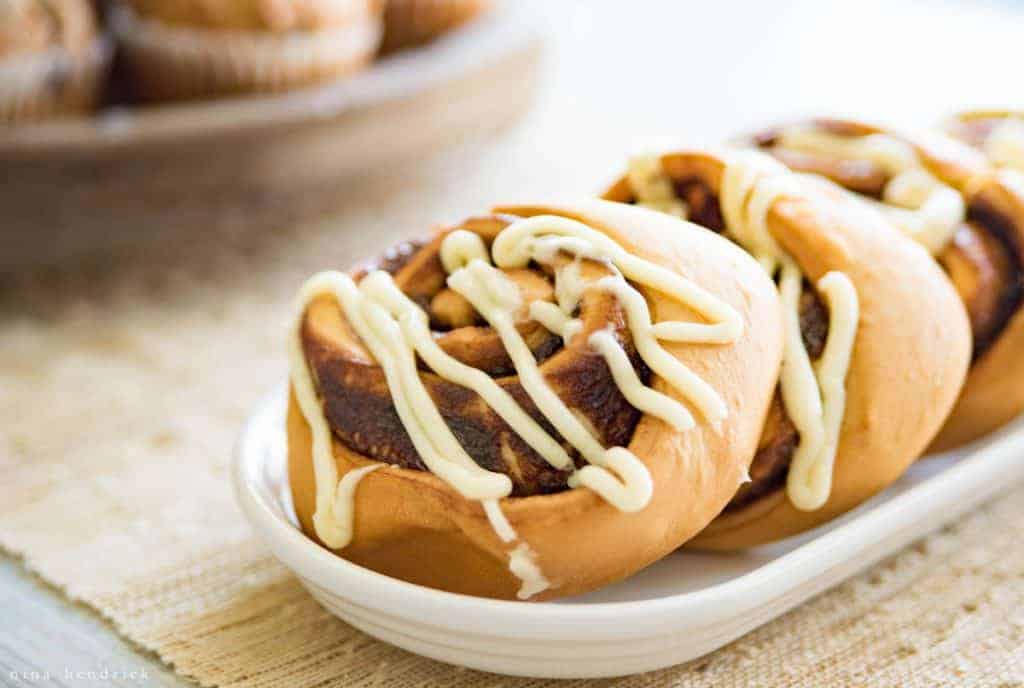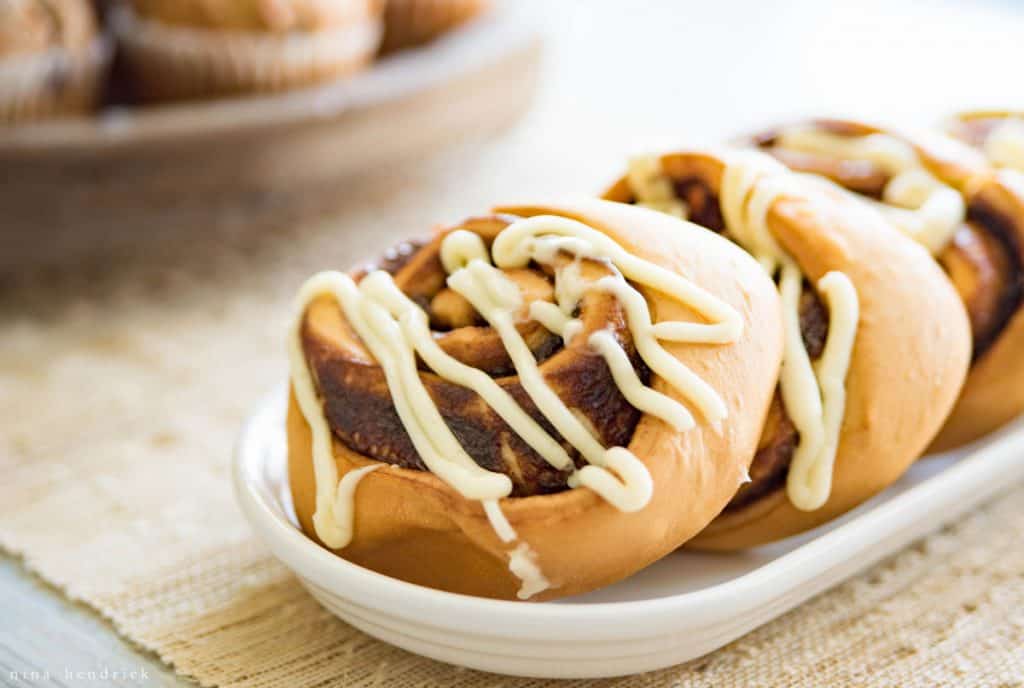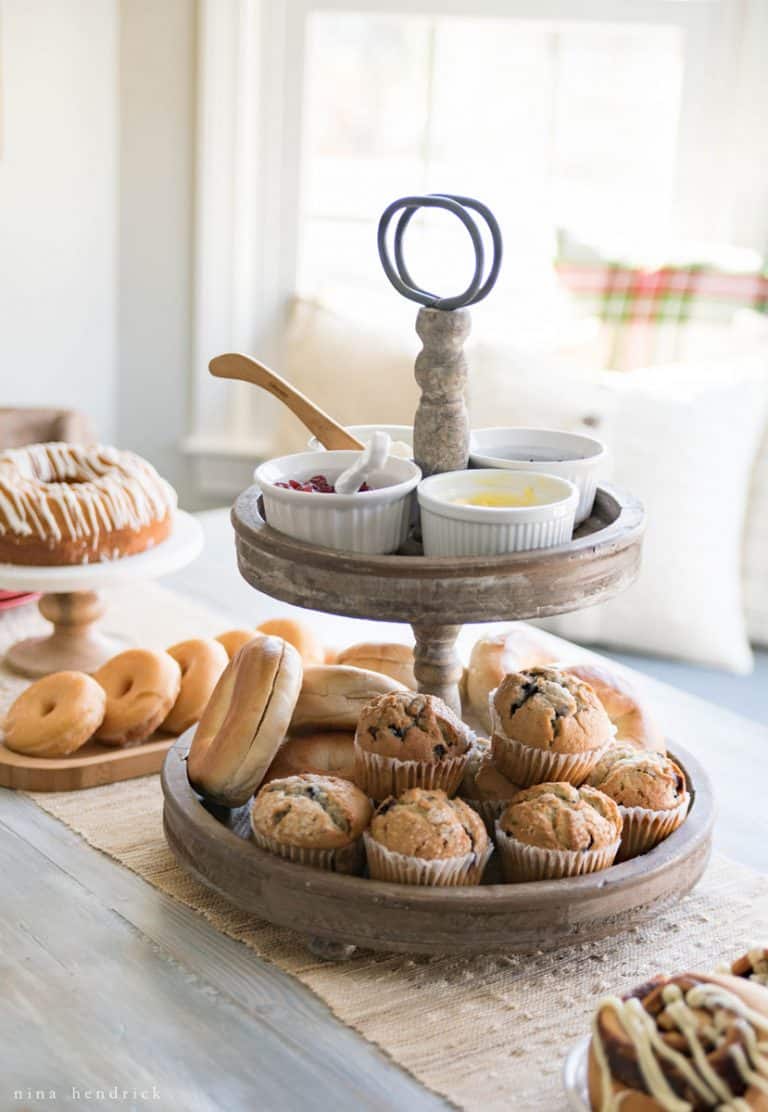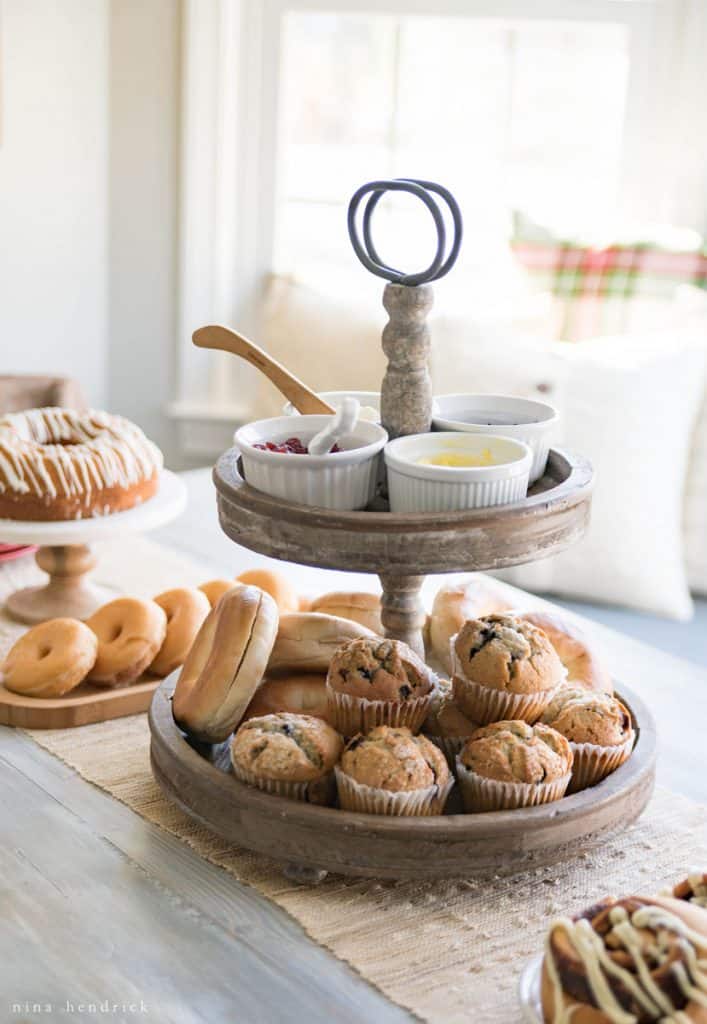 I thought this bagel station set up on my versatile two-tiered stand was a fun idea with various jams, cream cheese, and butter. You could also add croissants and move the blueberry muffins!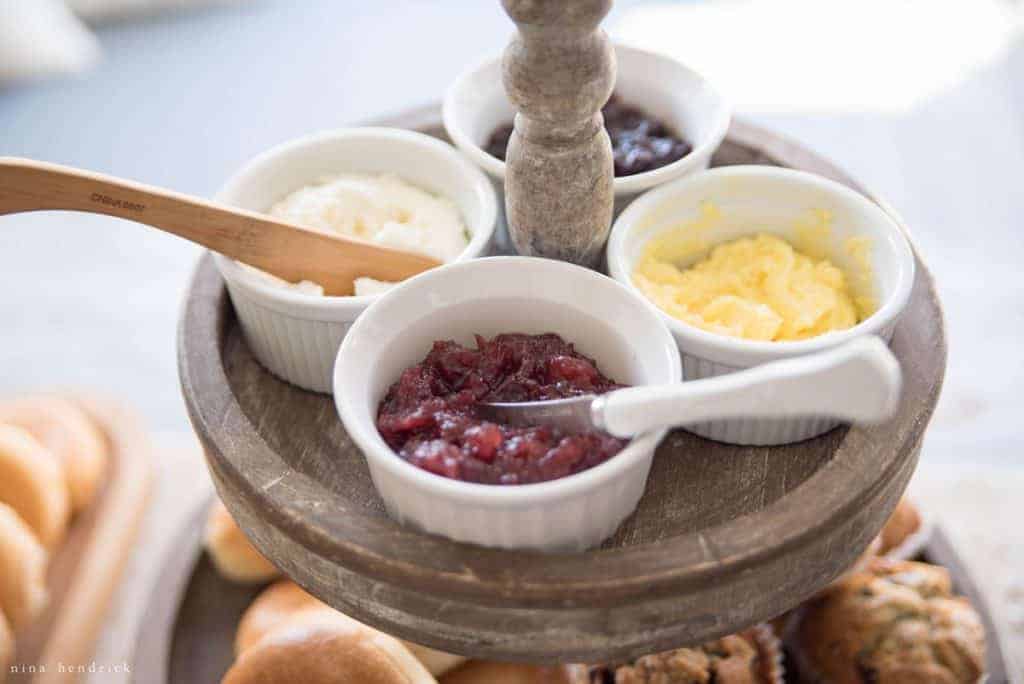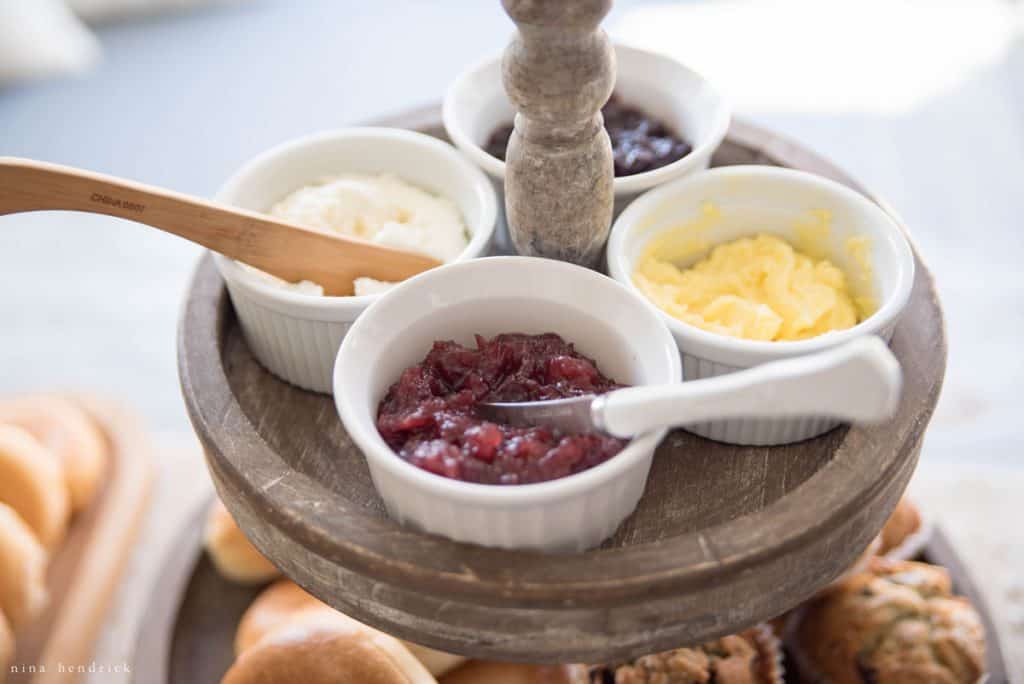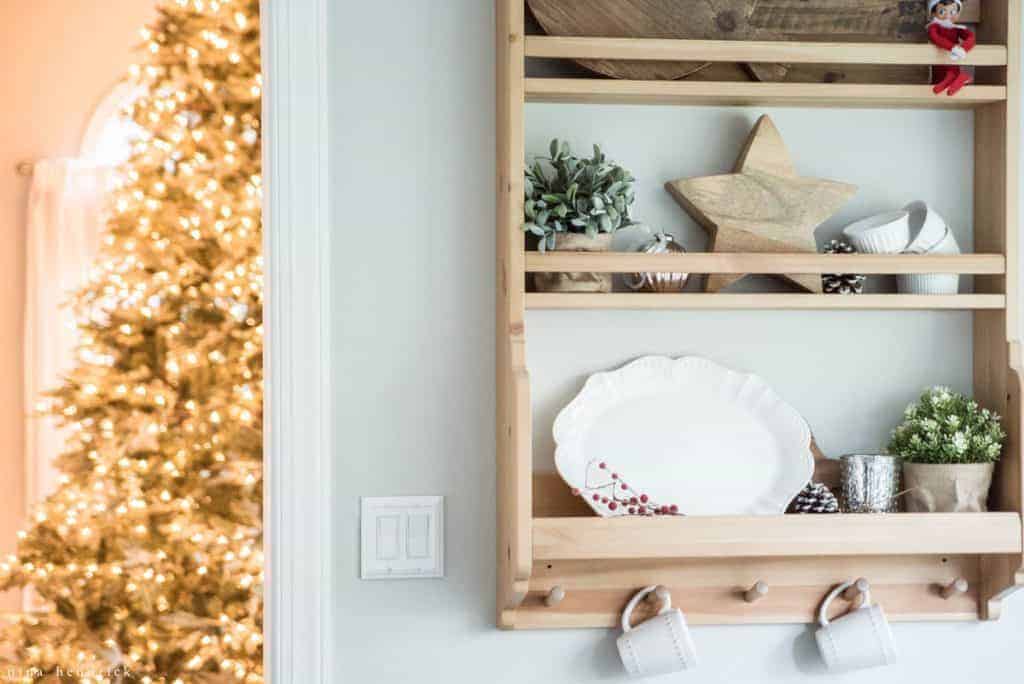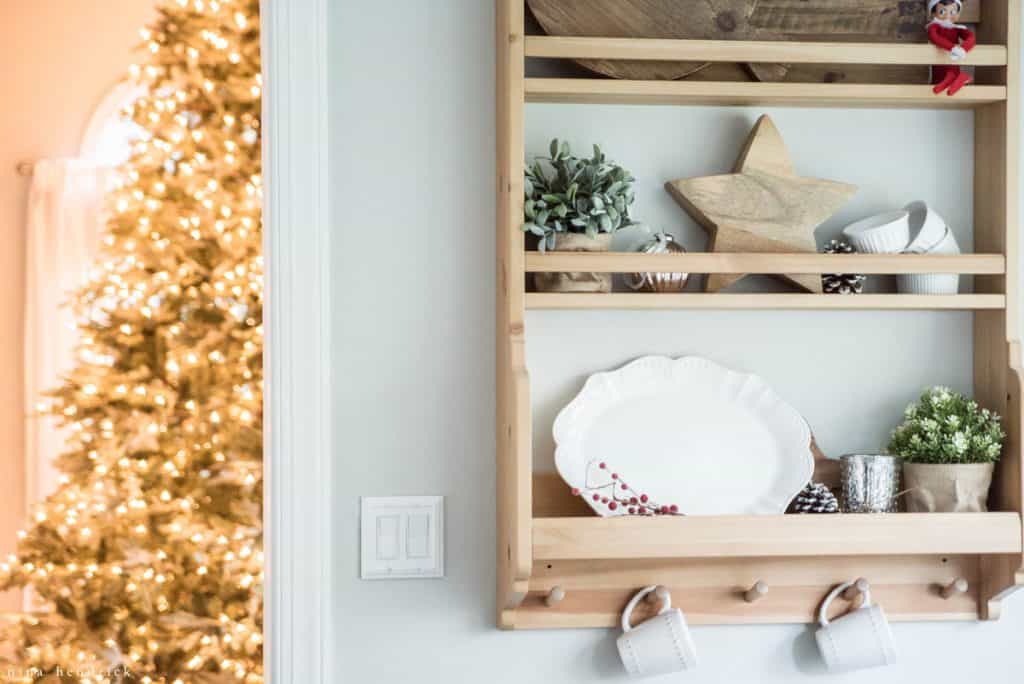 I wanted to give a little perspective on how the breakfast nook flows into the living room. Do you spy our elf on the shelf? He's a funny little guy named George.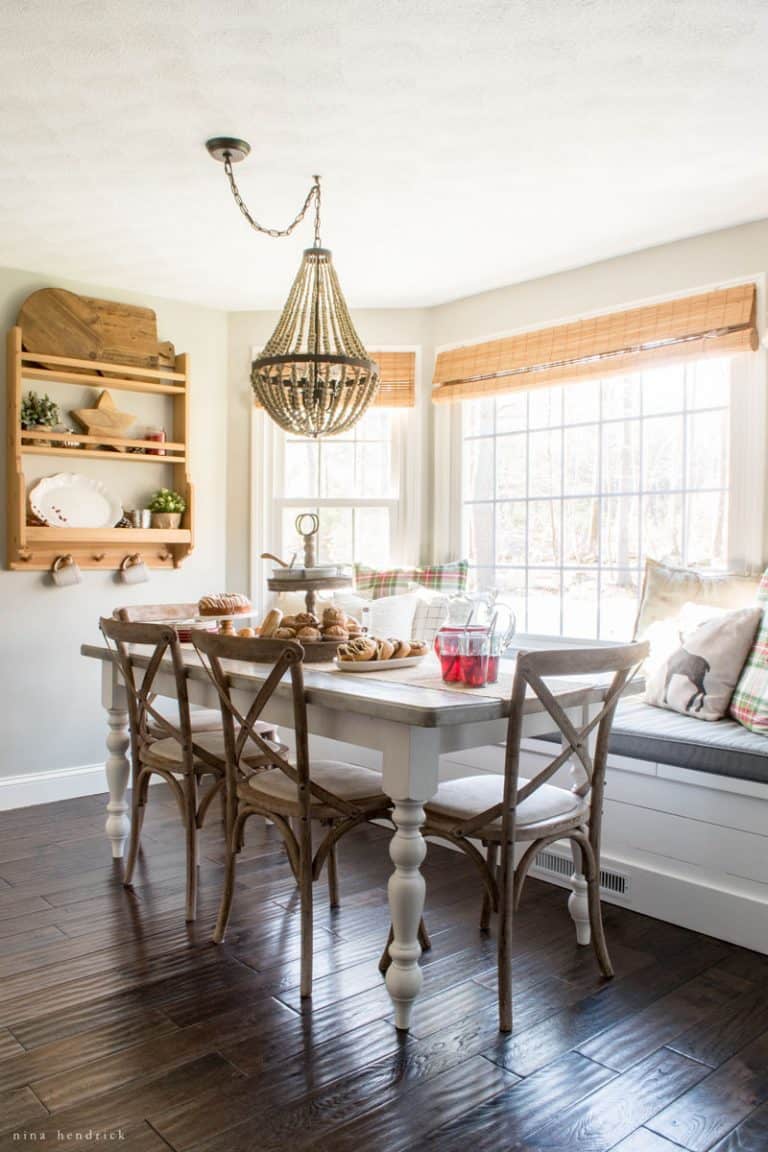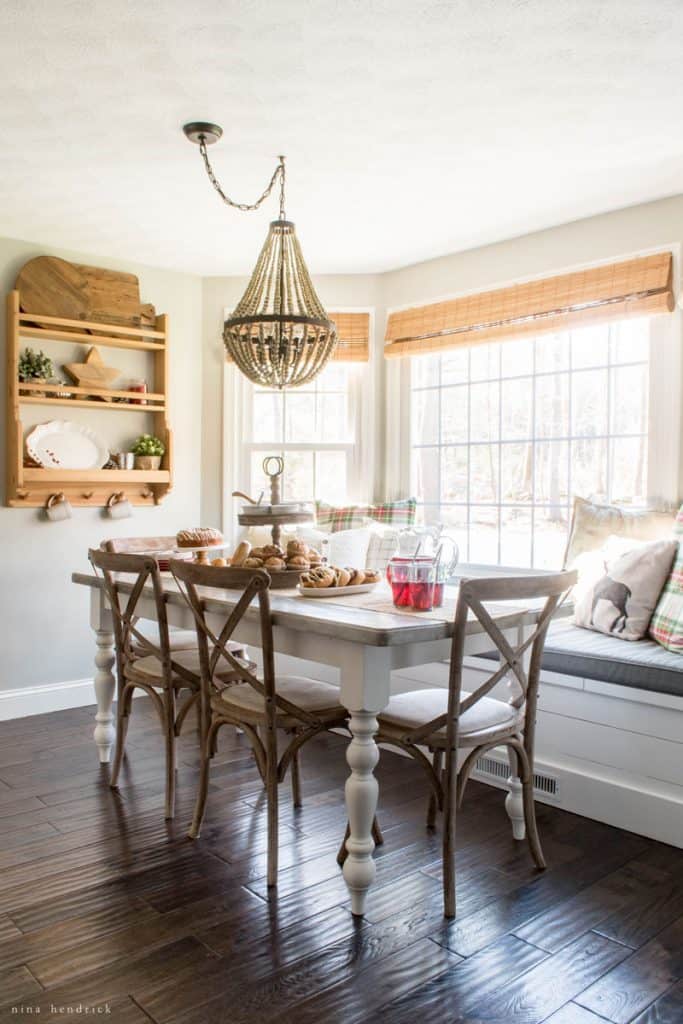 Make sure to continue the tour at Design, Dining and Diapers to see Taryn's beautiful Christmas kitchen!