Learn how to recreate this warm and simple muted fall tablescape to bring rustic charm to your autumn gatherings and celebrations!
Welcome to our fall table! I'm so happy to bring you more easy fall inspiration from our Muted Fall Decor Color Scheme with this warm & simple muted fall tablescape. There are more muted fall ideas for the family room here. If you want to learn the basics of how (and why) to create a tablescape, you can also visit this post!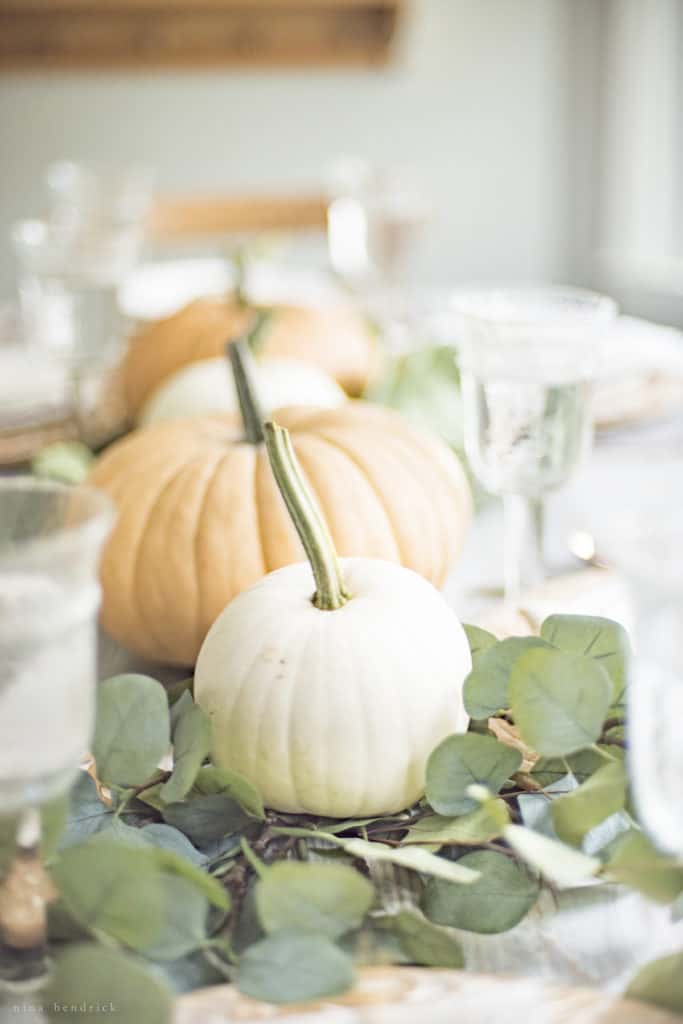 Muted Fall Tablescape Decor
If you're looking for other ideas for this subtle autumn color combination, check out:
That list has everything you need to recreate this color scheme for your home!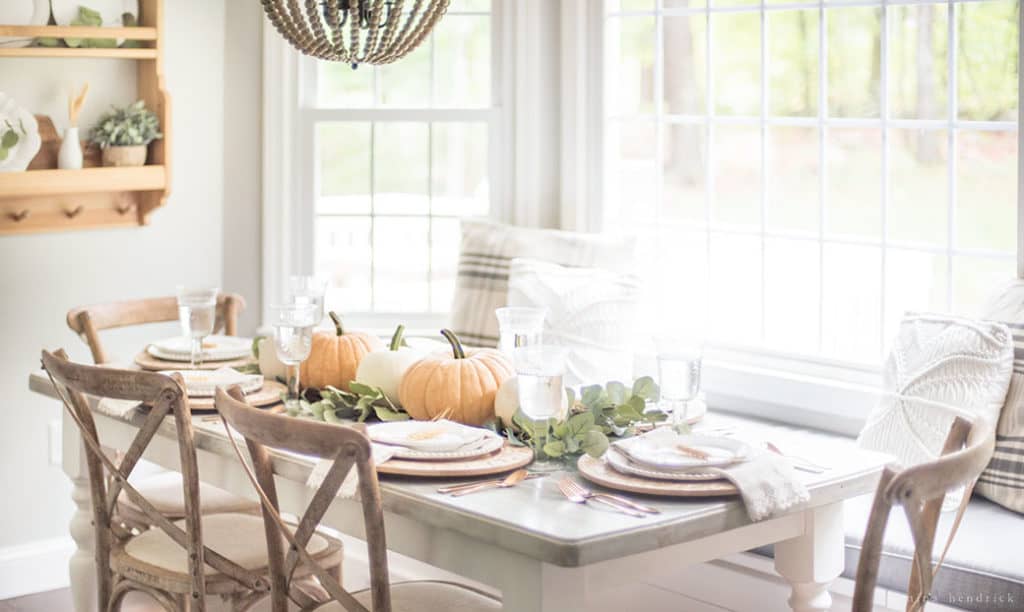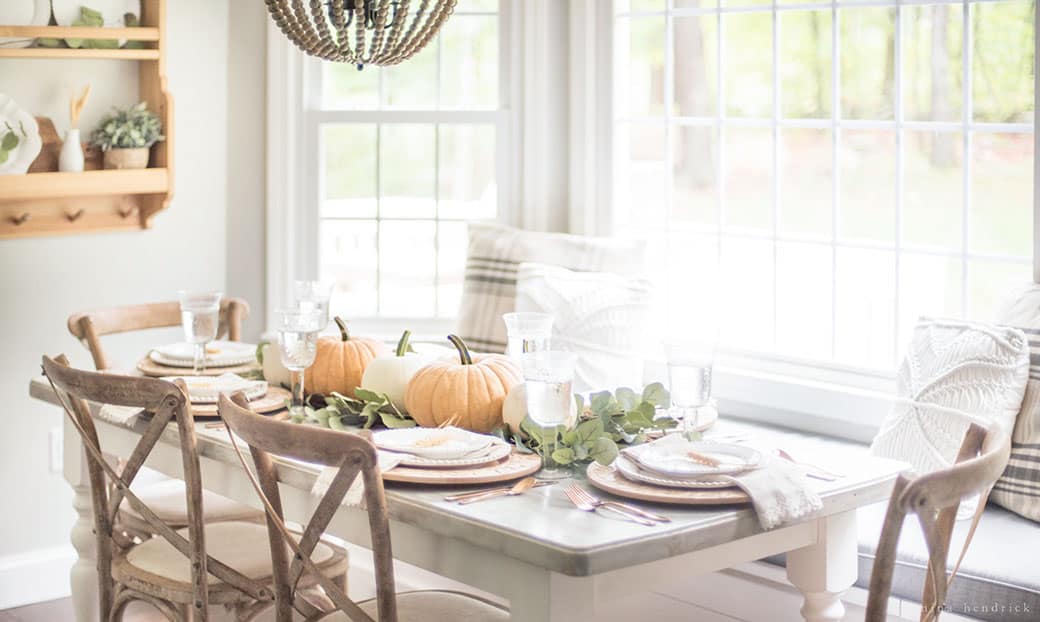 This is a more casual table that fits perfect at our breakfast nook. I'd recommend recreating this for a small but intimate fall dinner party or gathering with friends.
Muted Fall Heirloom Pumpkin Centerpiece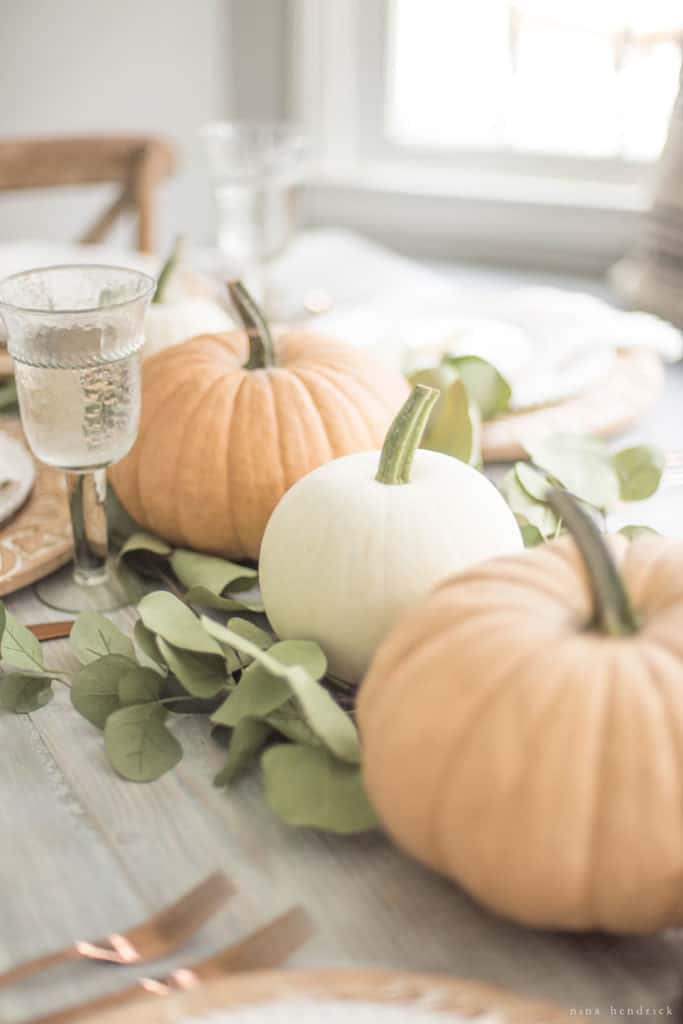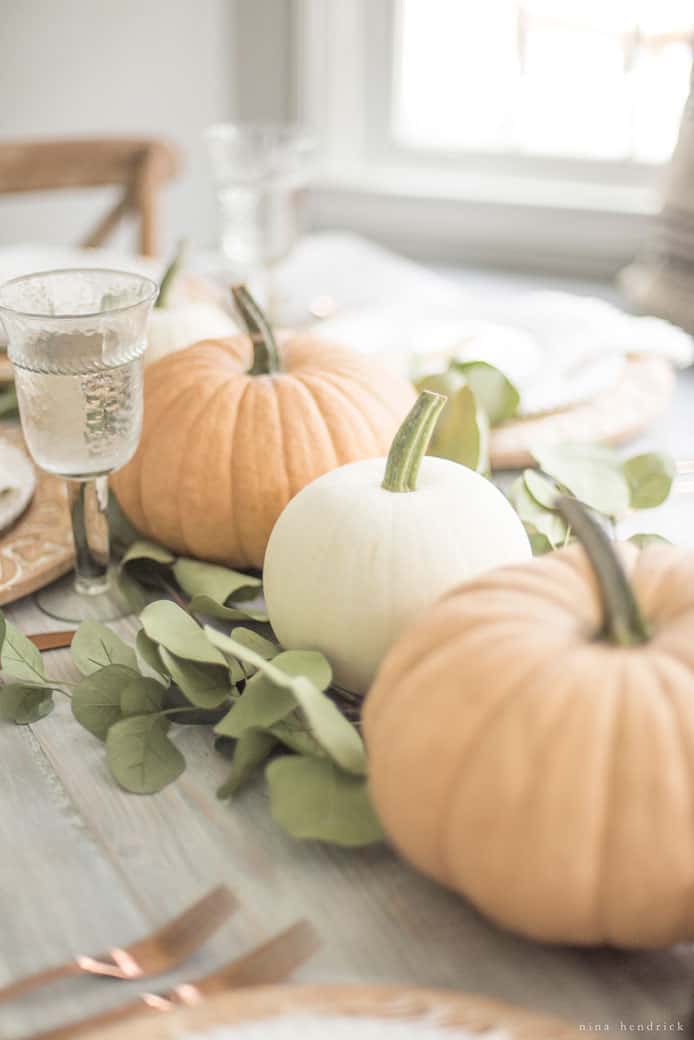 The centerpiece consists of some grocery store heirloom pumpkins over a bed of eucalyptus (try Trader Joe's for a great deal on both). As I've mentioned before, I love to keep centerpieces simple so that you can take things away to replace with your food.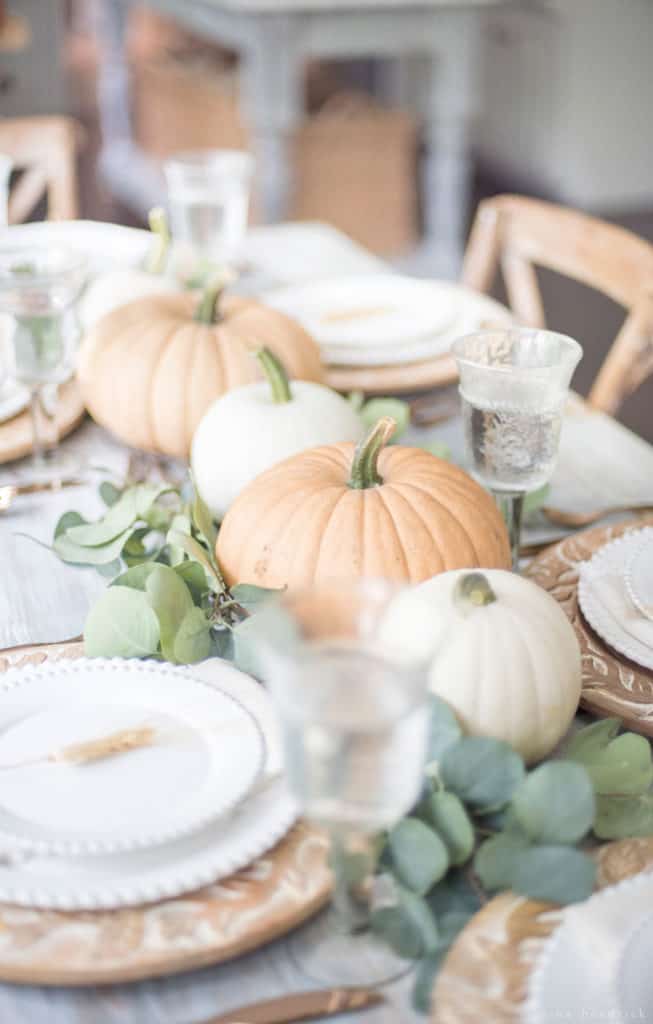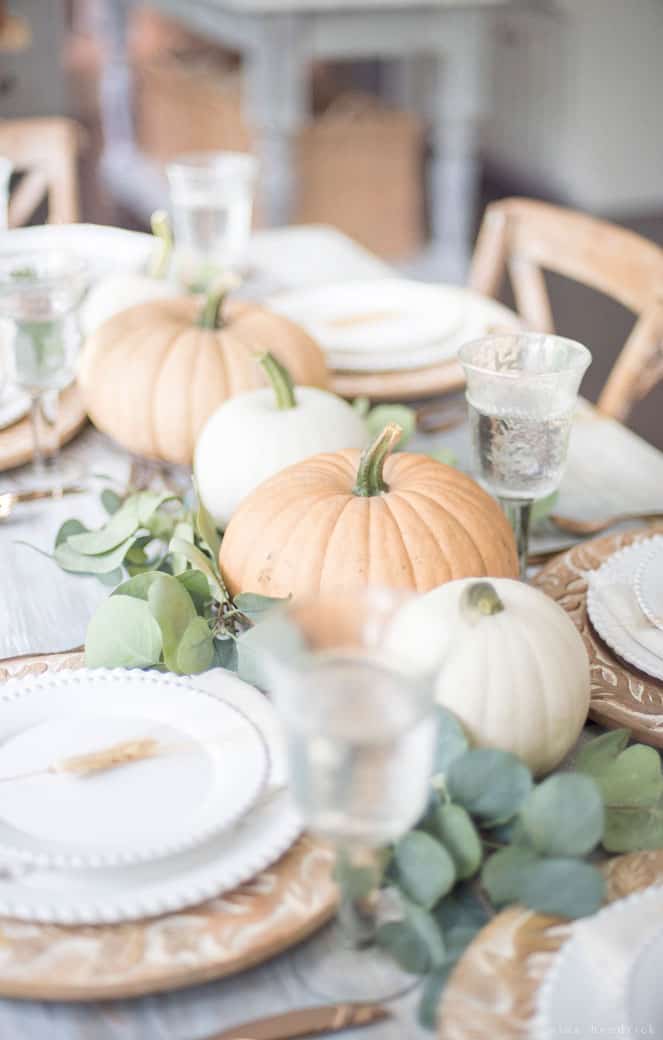 However, if you're craving something a little less simple, you could always add some pretty votive holders to your muted fall tablescape!
Muted Fall Place Setting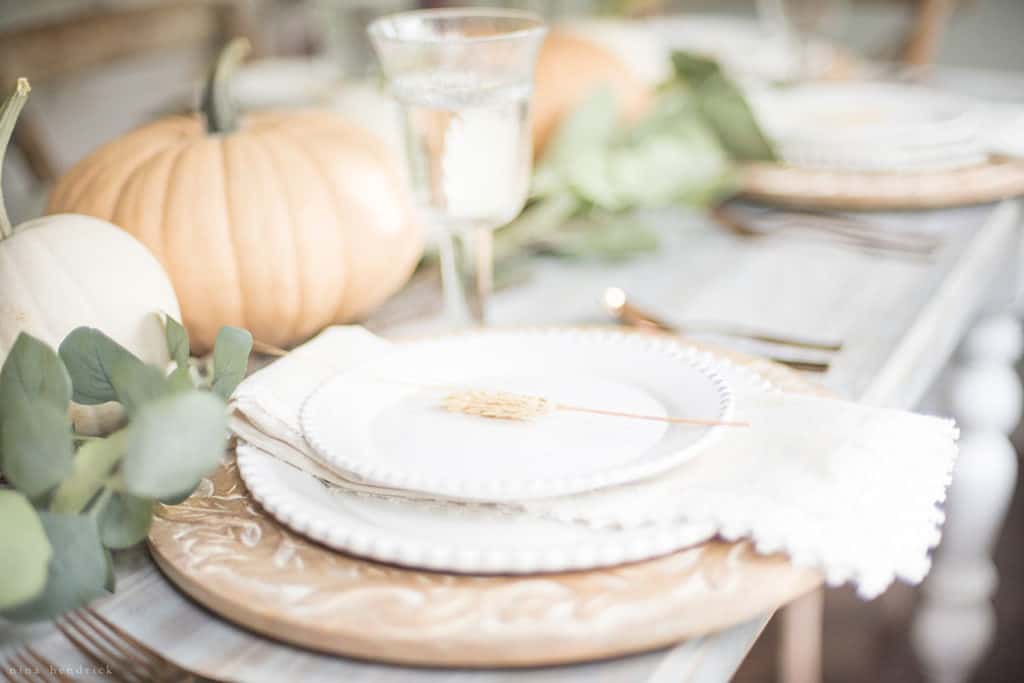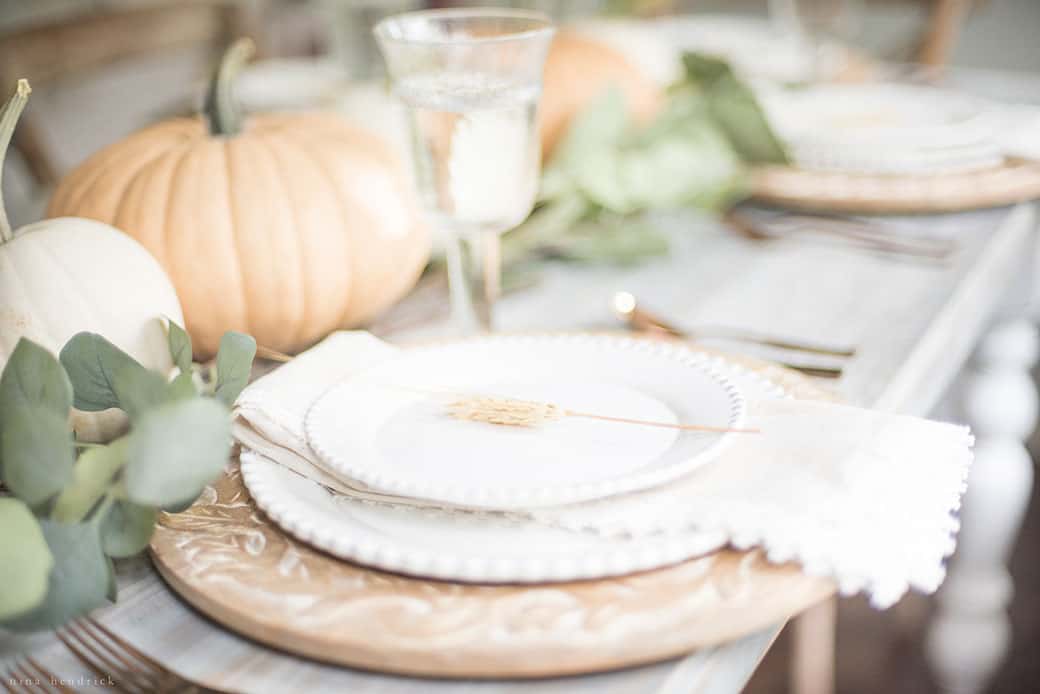 The muted fall place setting includes a whitewashed mango wood charger. You can probably tell that I'm a fan of layering different wood tones, and this is one of my favorite pieces for doing that!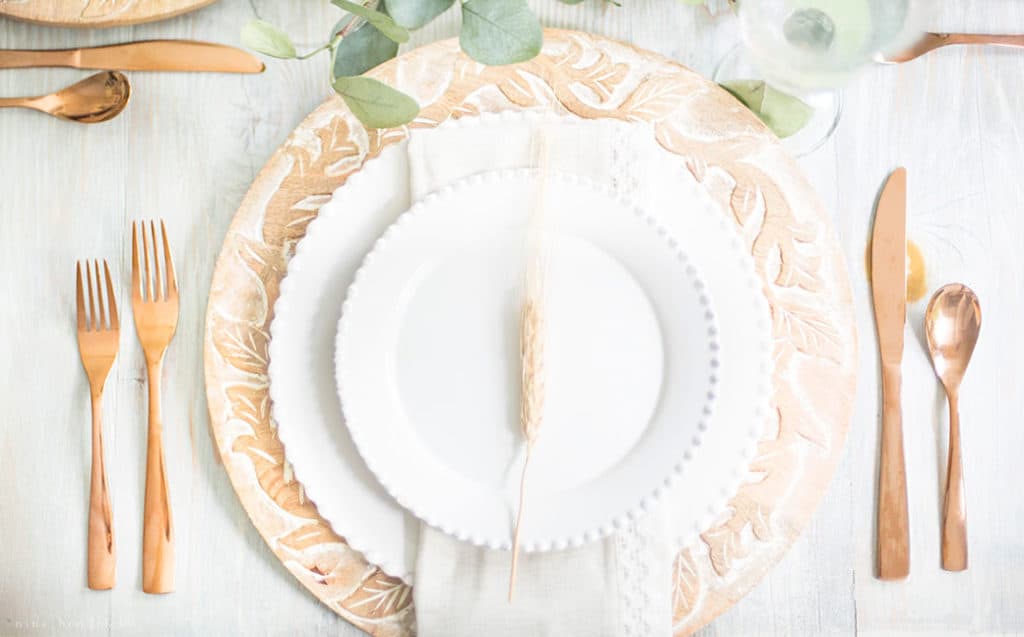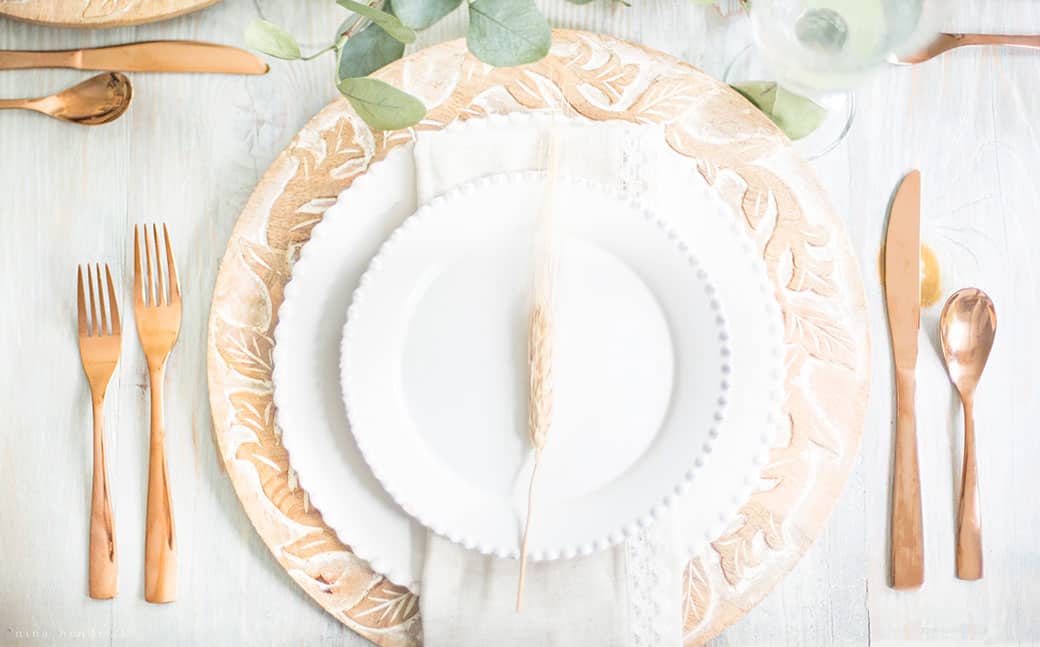 The rose gold flatware (similar linked) adds so much warmth to the place setting! It's also a fun departure from the usual plain stainless. If you're looking to spice up your tablescape, sometimes that's all it takes!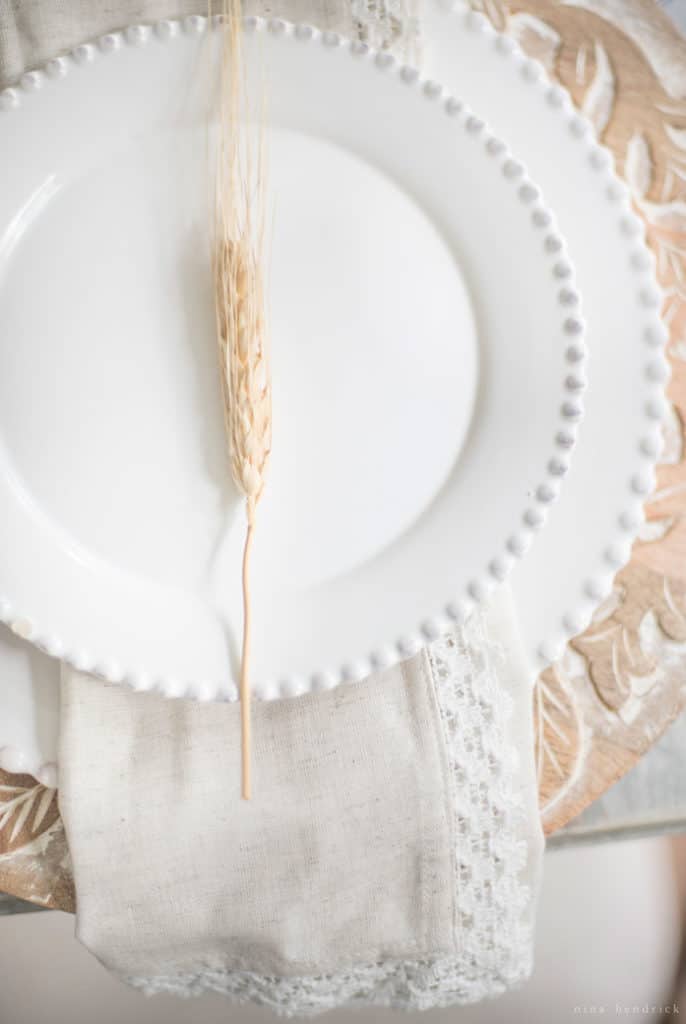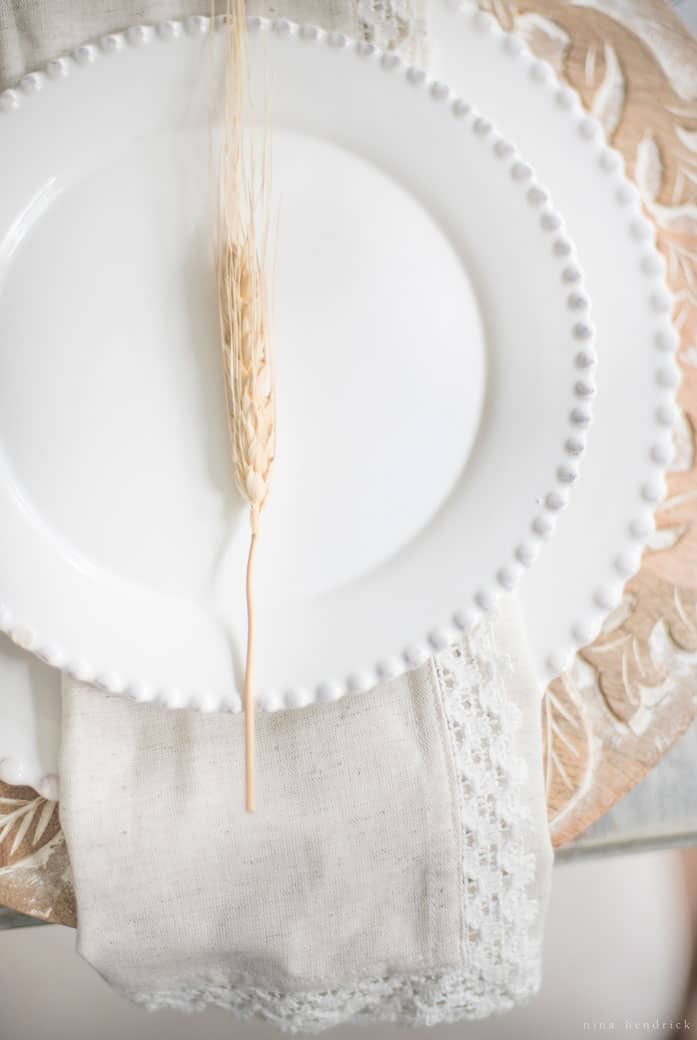 These white beaded plates are such a staple piece while I'm entertaining, no matter what the season. They are a bit too fragile for daily use, but they work perfectly for special occasions!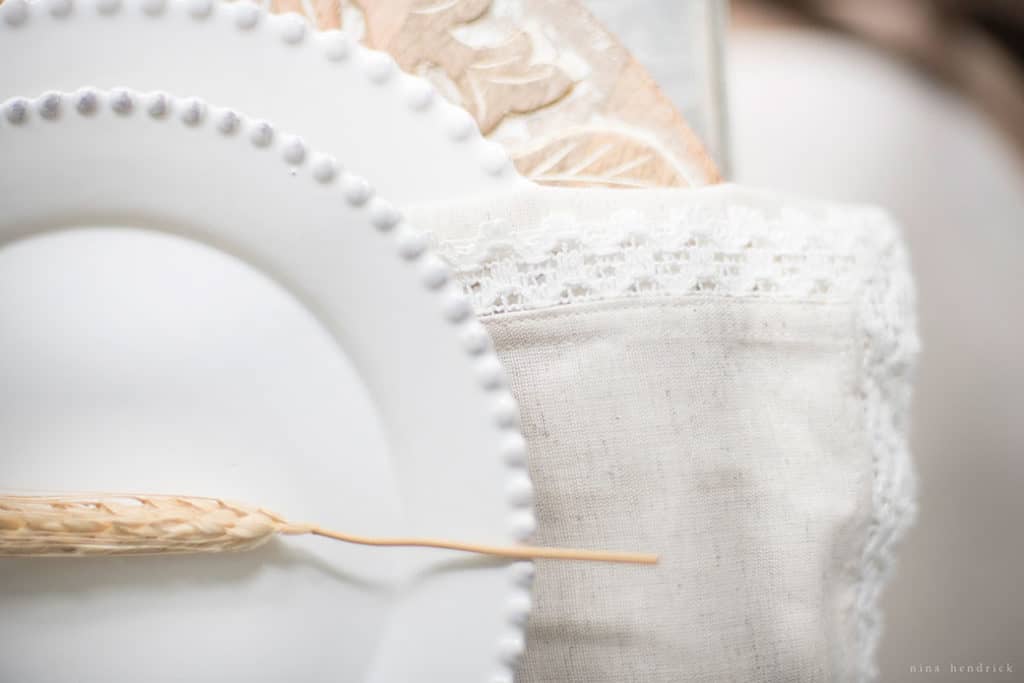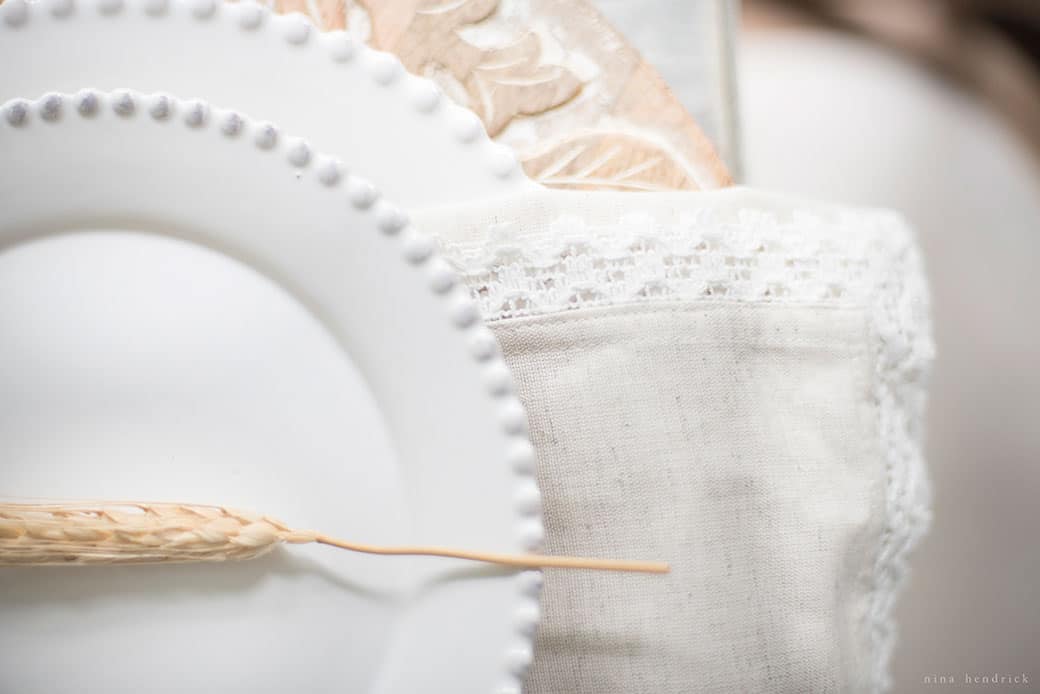 The beige chambray napkins with lace trim are another favorite that I use season after season, as are the heavy glass water goblets (similar linked).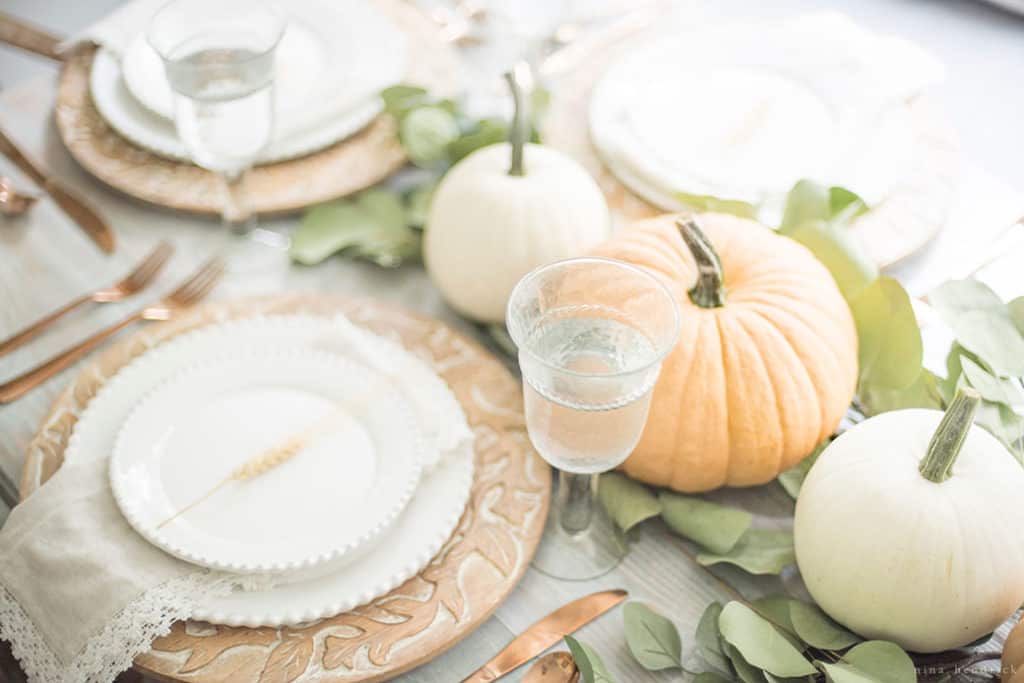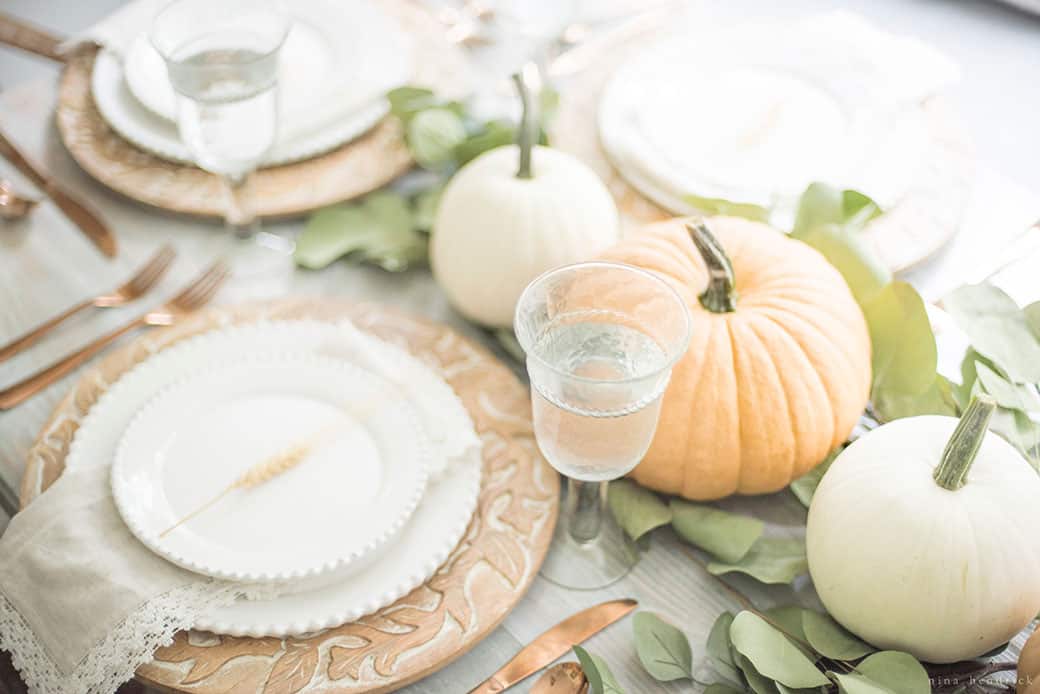 My biggest belief for decorating and entertaining is building a small collection of basics and then adding natural fresh elements to represent the season.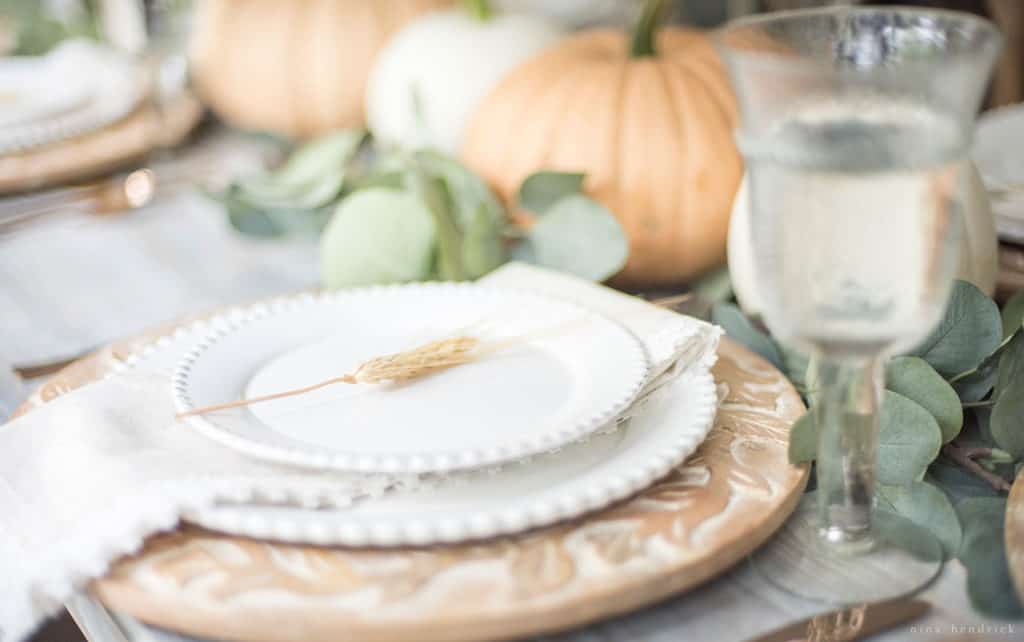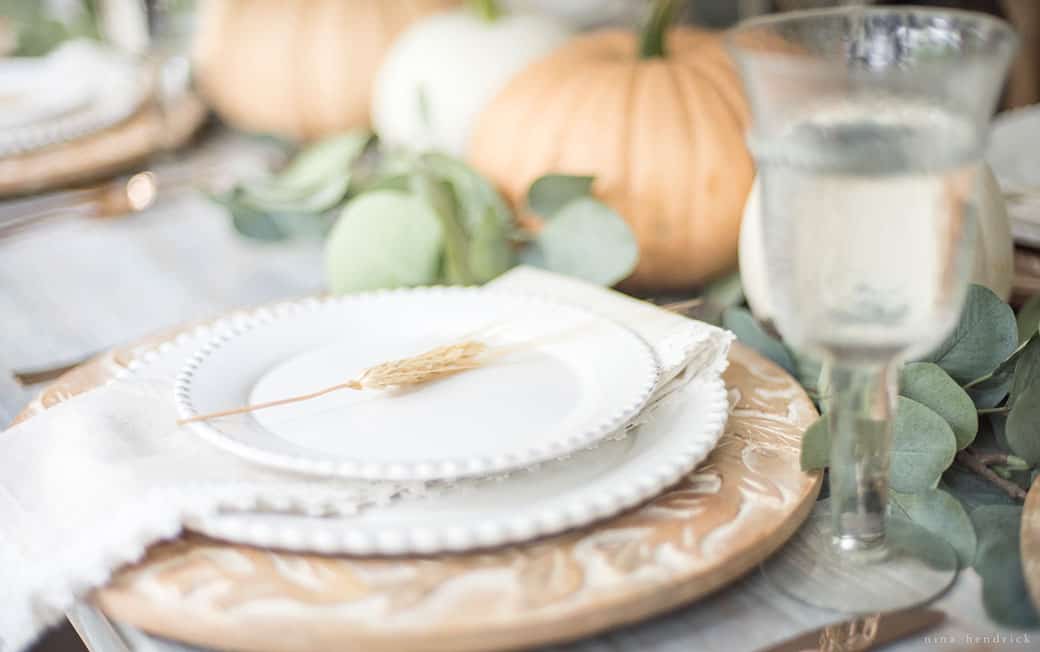 Speaking of natural elements, I garnished each place setting with a small sprig of golden dried wheat. Another quick idea is that you could create little name tags and punch holes to slide the stem through!
Muted Fall Shelf Decor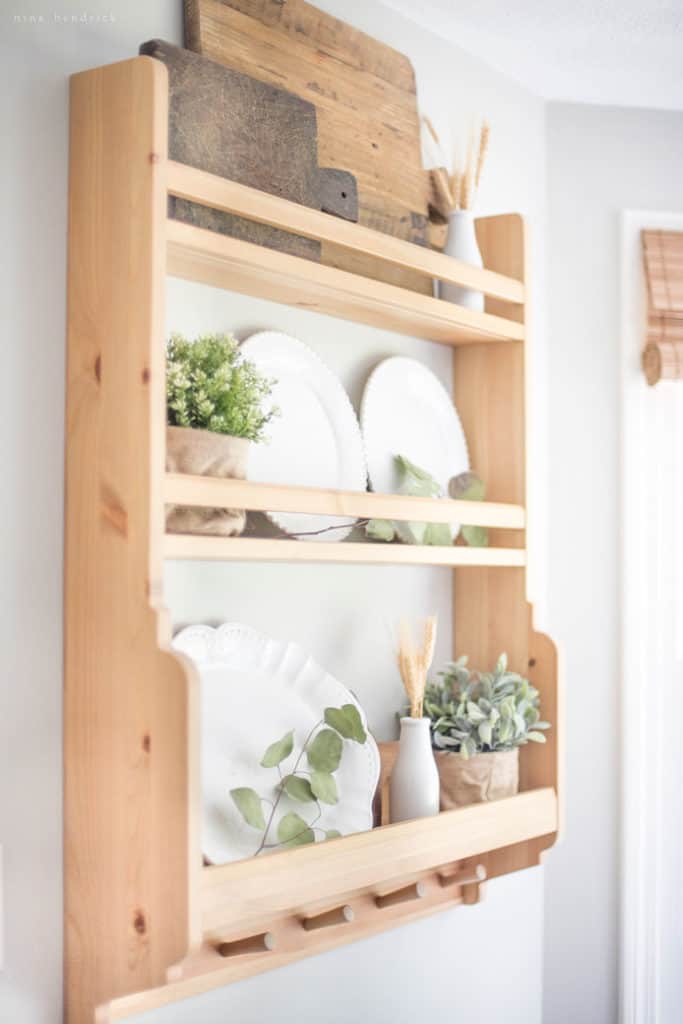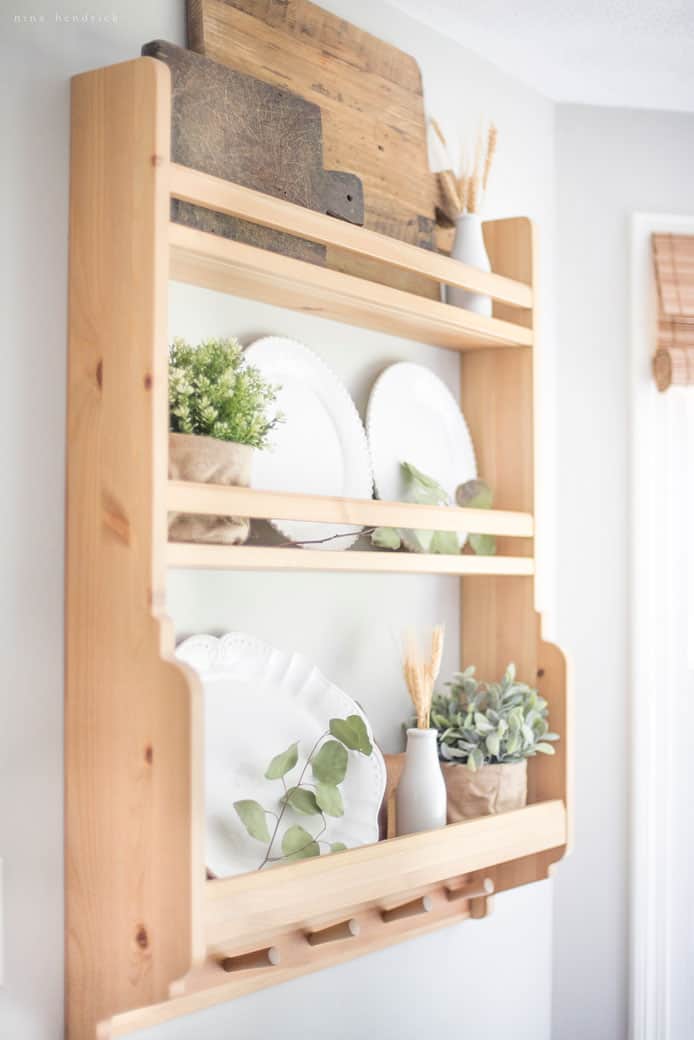 My plate shelf (similar linked) stays basically the same throughout the year. As with the place setting, I bring in those natural elements to freshen up the basics for a seasonal feel.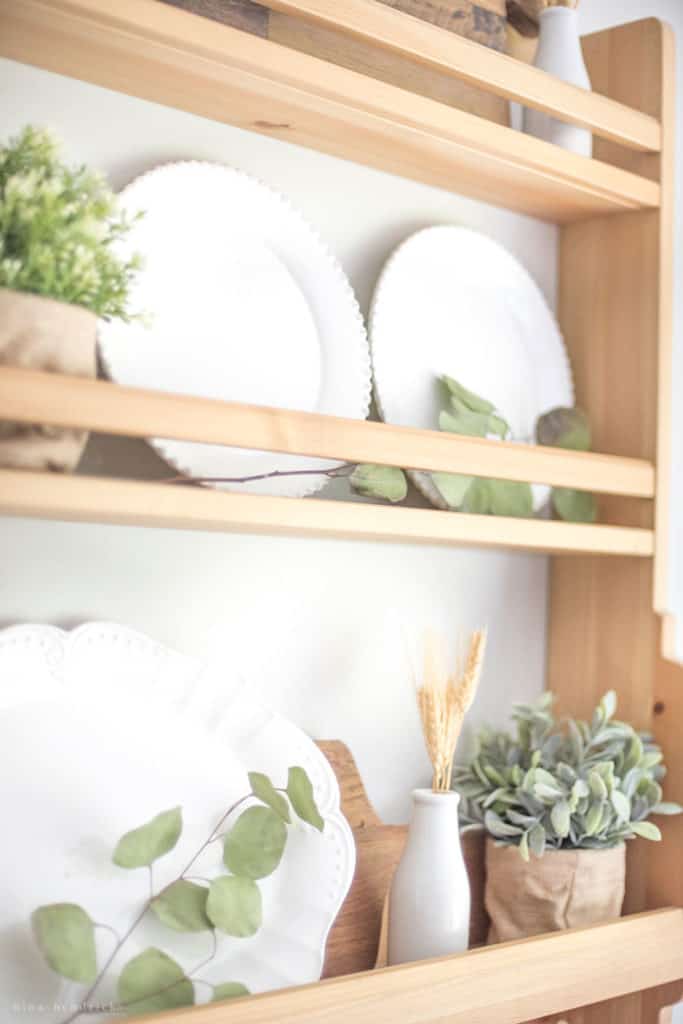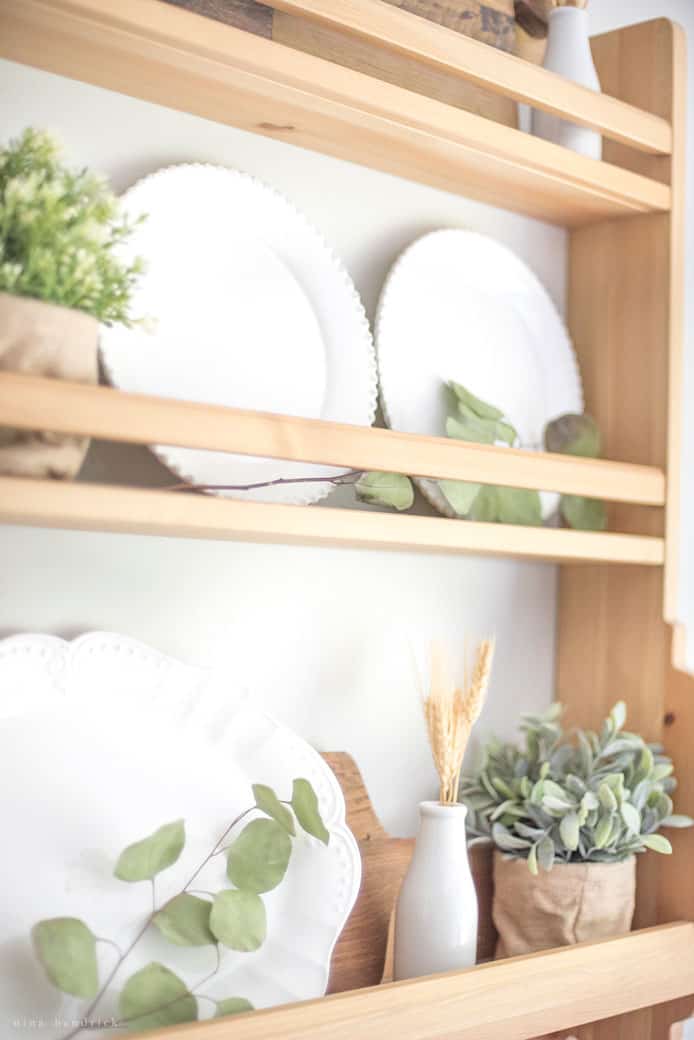 Breakfast Nook Shelf Basics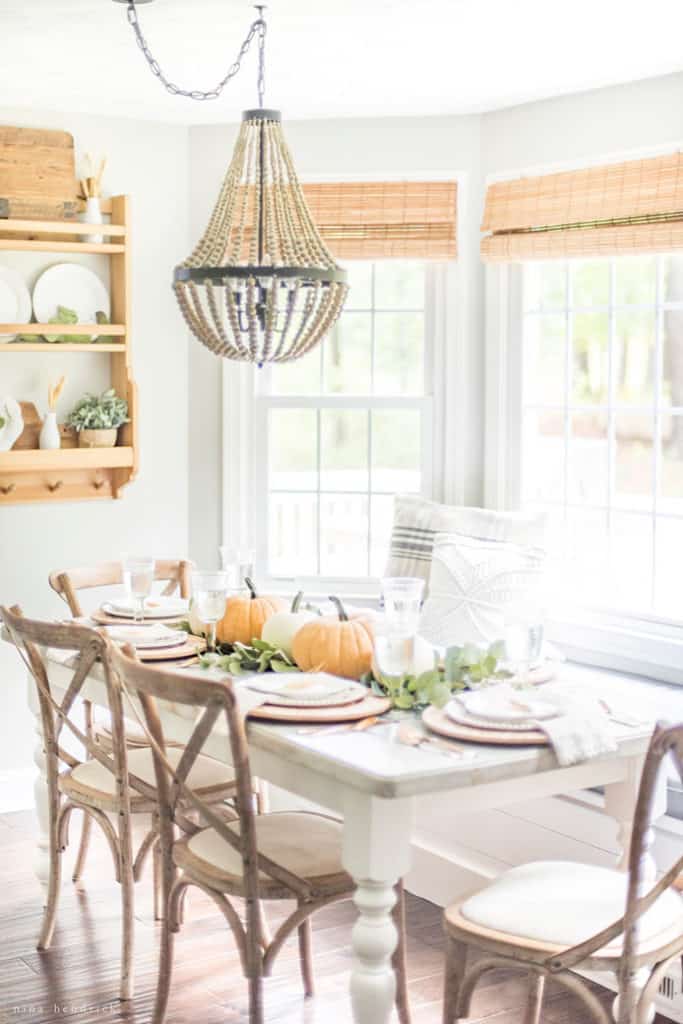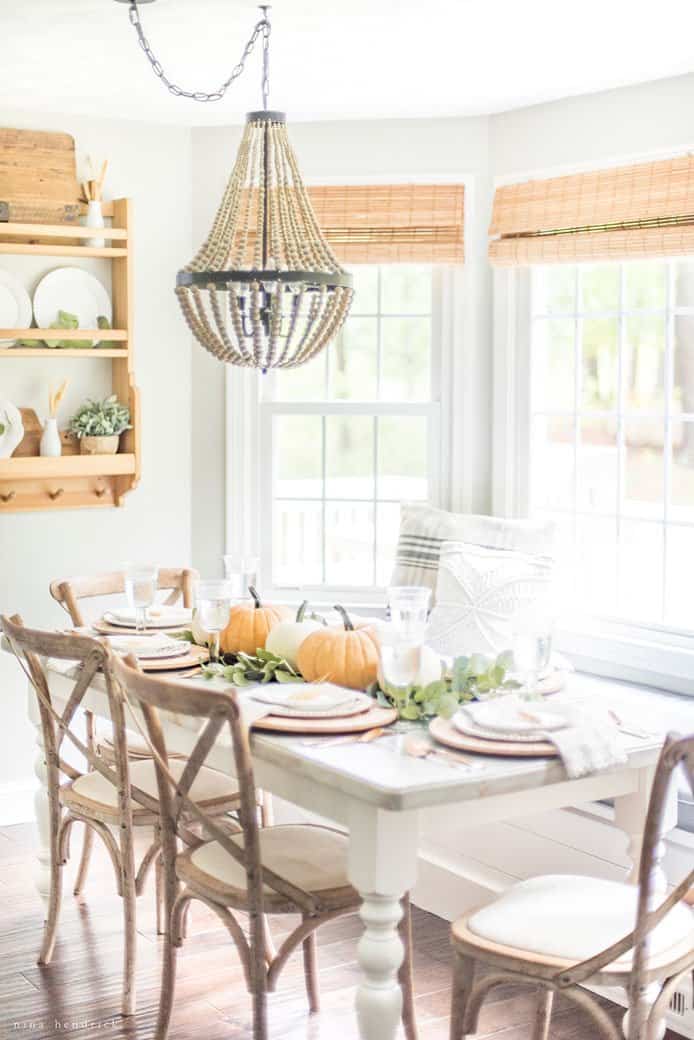 Overall, this is a quick display to put together, and I think it's prettier for its simplicity. That way you can focus more on entertaining! If you recreate this Muted Fall Tablescape, make sure to tag me @ninahendrickhome on Instagram and use #ninahendrickhome so we can share it in my stories!
Pin It For Later