Classic Christmas Decorating Ideas
Tour a New England Colonial for classic Christmas decorating ideas that capture the magic of childhood and family memories.
Welcome! I'm so excited to invite you to peek into our holiday home as I share my Classic Christmas Decorating Ideas for Jennifer Rizzo's 2019 Holiday Housewalk. It's one of my favorite days each year, and it's always a pinch-me moment to be included in the lineup.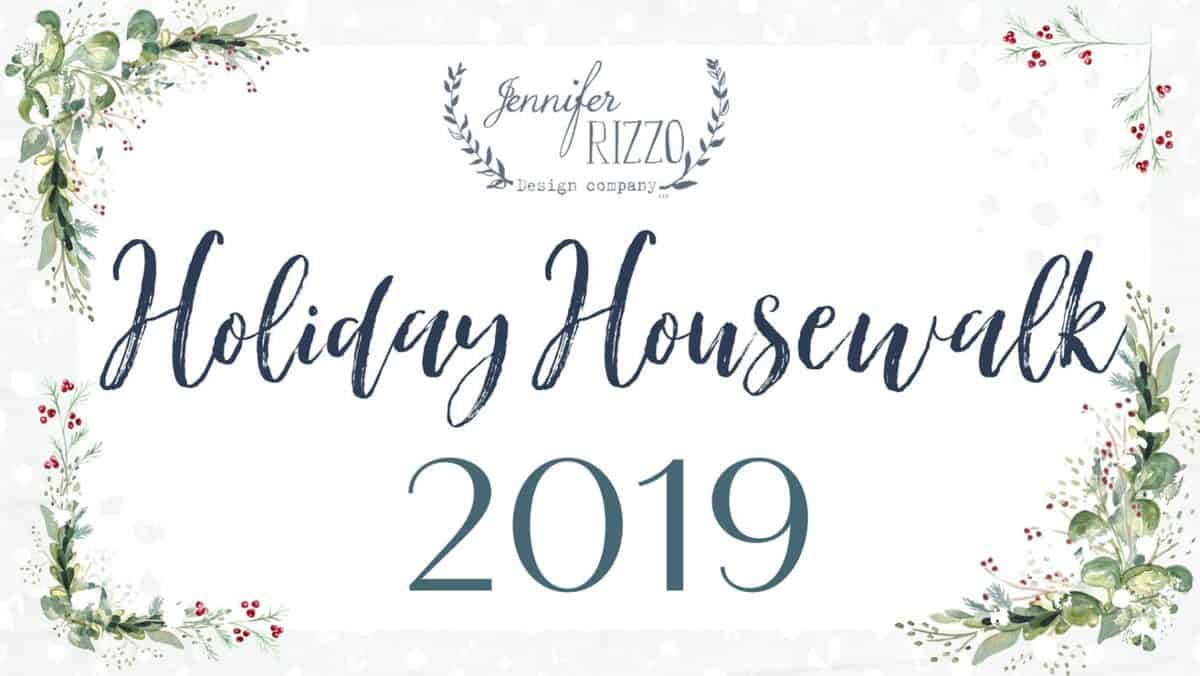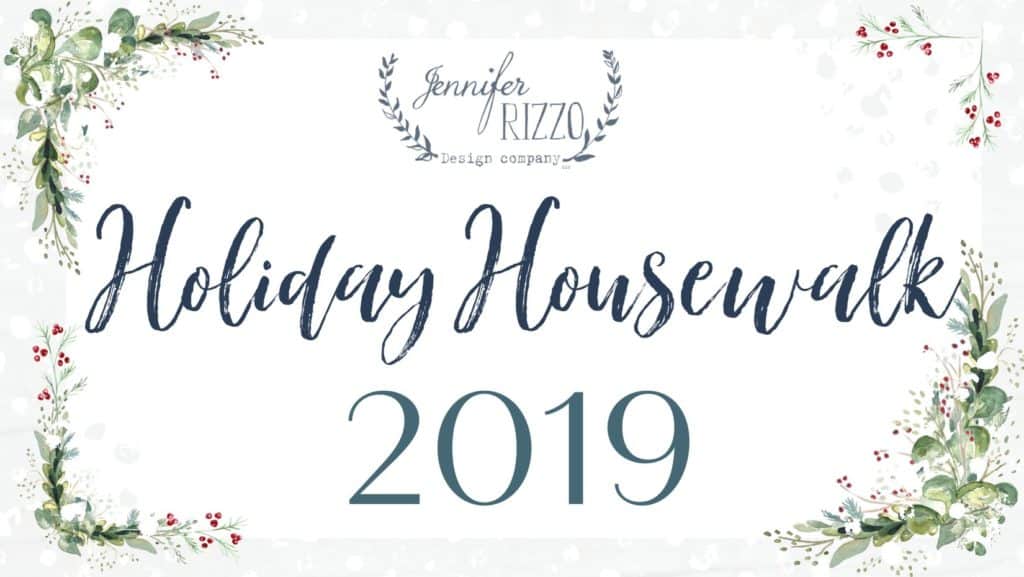 If you are just jumping onto the tour, you can start here to see the homes from Monday! Each home offers something special, so you won't want to miss a single one.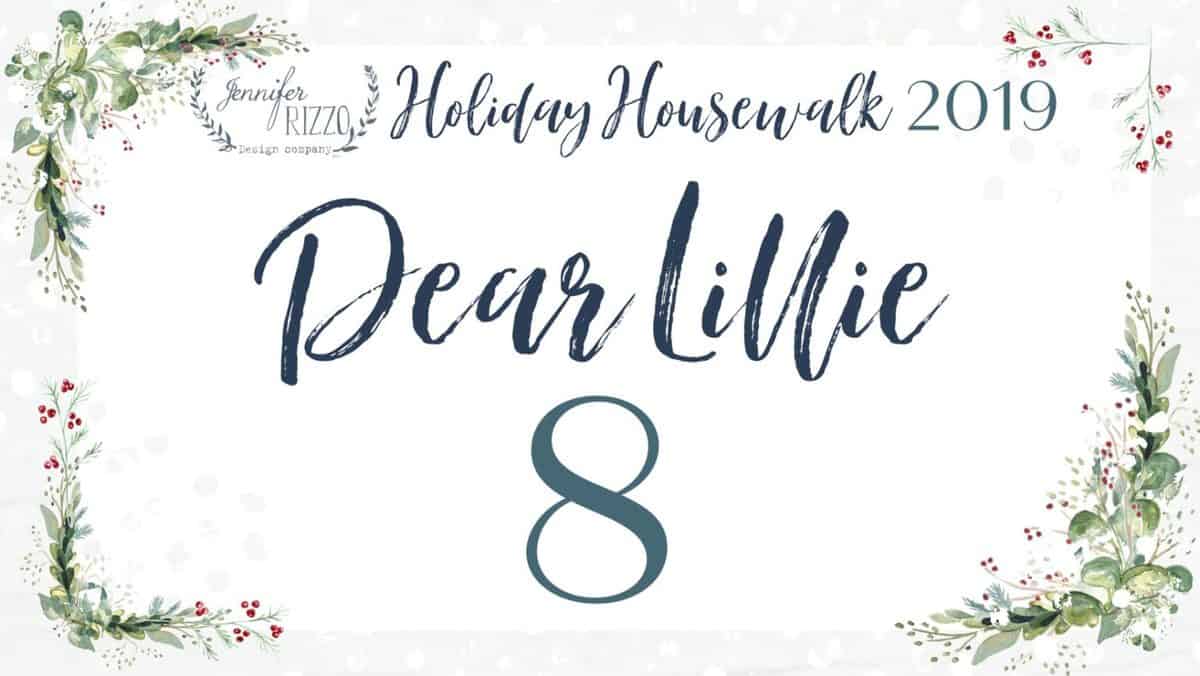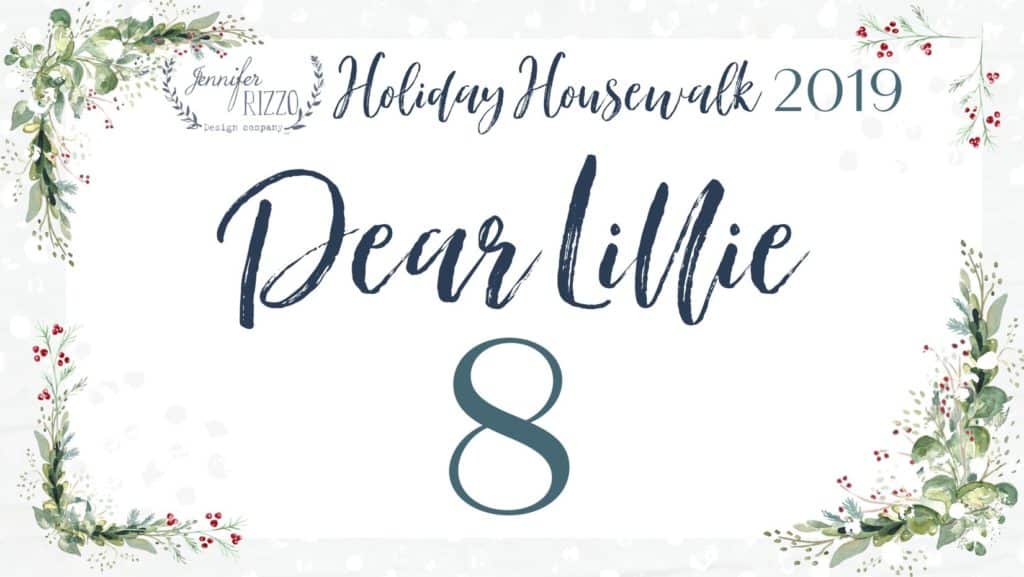 Did you catch the tour from Dear Lillie? Jenni's holiday home decor is always beautiful, and I can't get over how gorgeous her new home is! I love all of the lush greenery she used.
Holiday Housewalk 2019 | Classic Christmas Decorating Ideas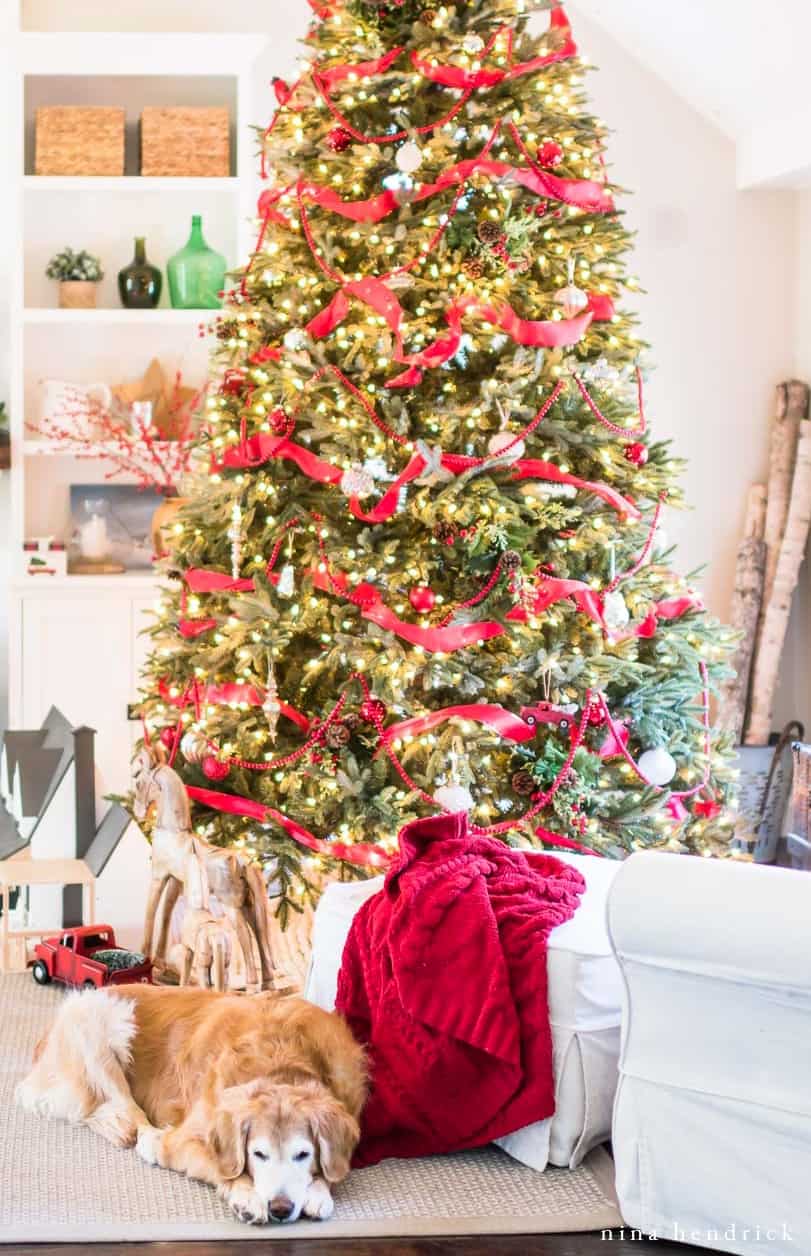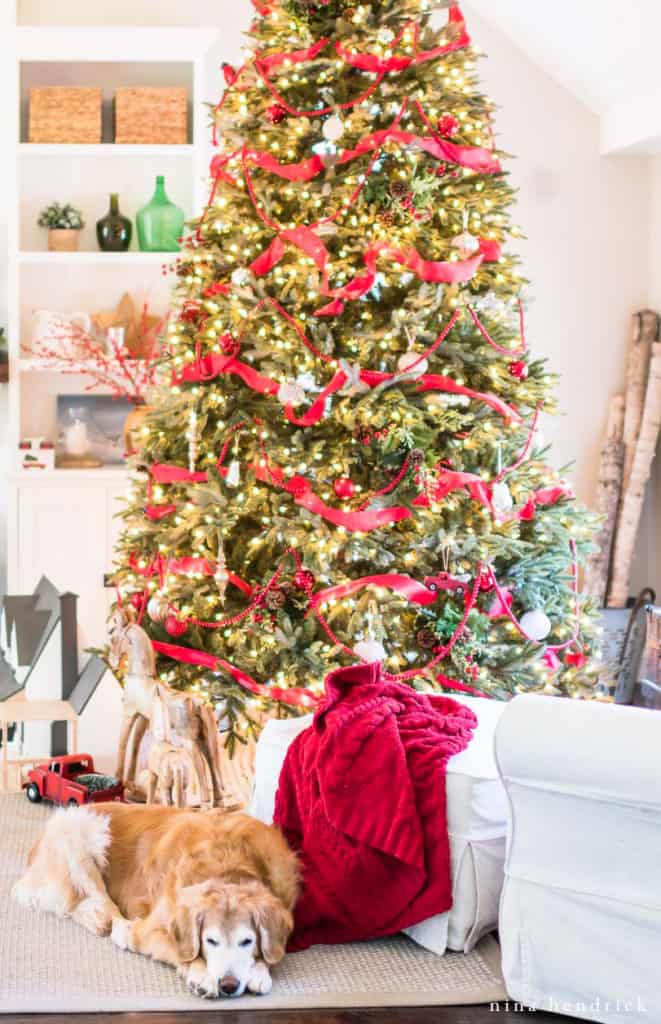 If this is the first time you've visited, my name is Nina and I live in Massachusetts with my husband Mack, our three kids, and our old golden girl Lucy (shown above). For the past seven years, we've been slowly but surely renovating our 1980s New England colonial. Especially this past year, we've been pushing hard toward the finish line of the renovation, which is both exciting and stressful!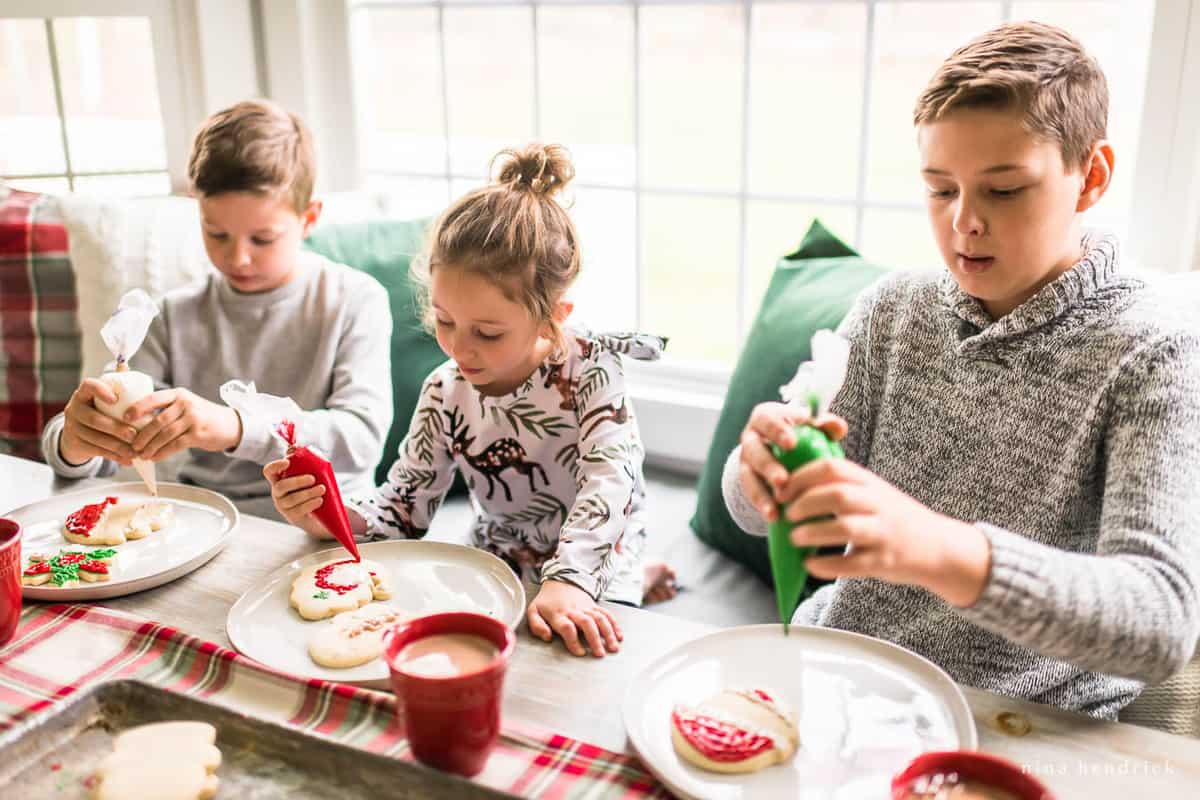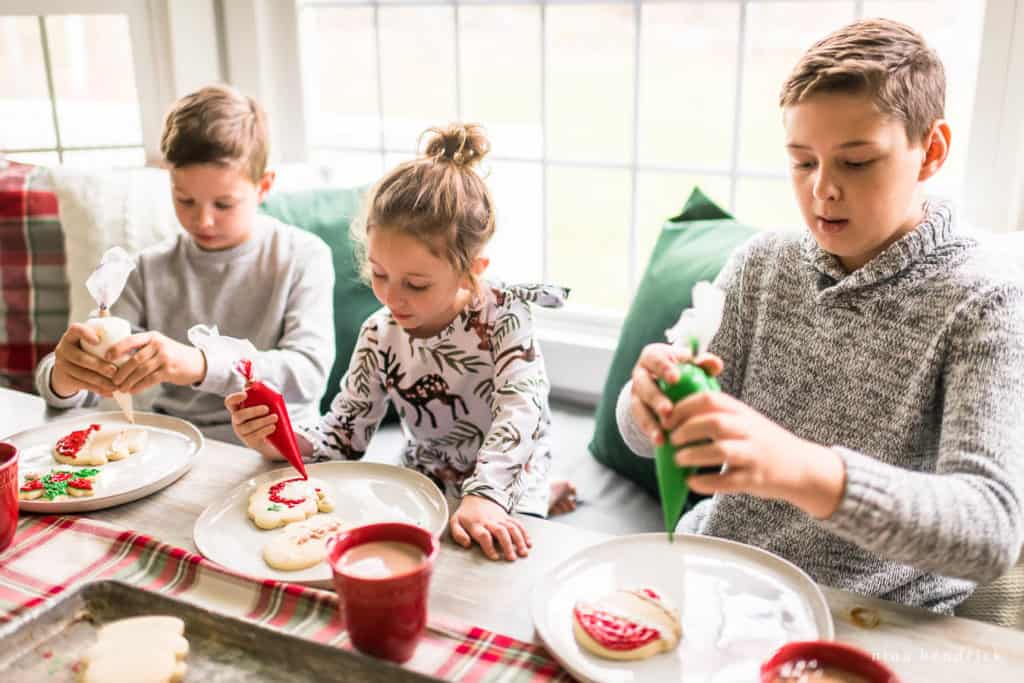 As our oldest approaches his teen years, I've been feeling particularly nostalgic… like time is moving WAY too fast… so that was my focus for decorating this year. I wanted to capture the magic of Christmas as a child, so I included all of the classic colors and decor that brought to mind classic toys.
Classic Christmas Kitchen Decorating Ideas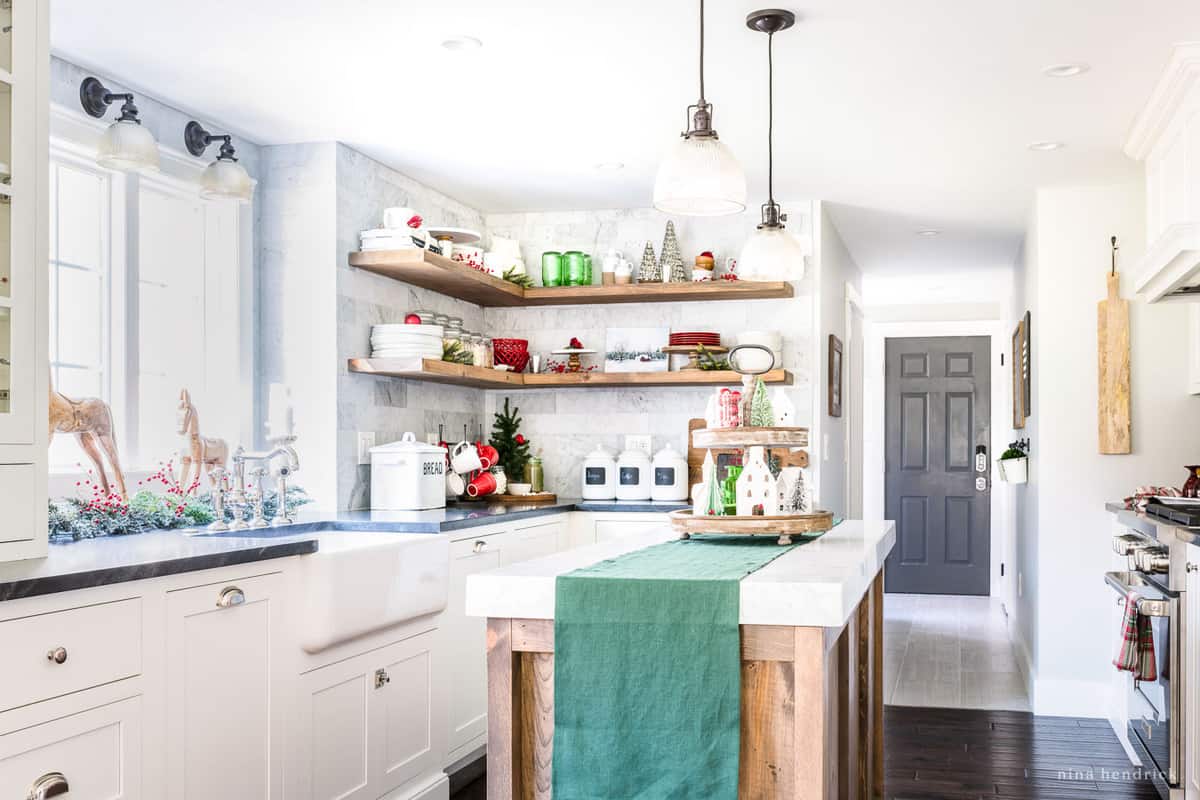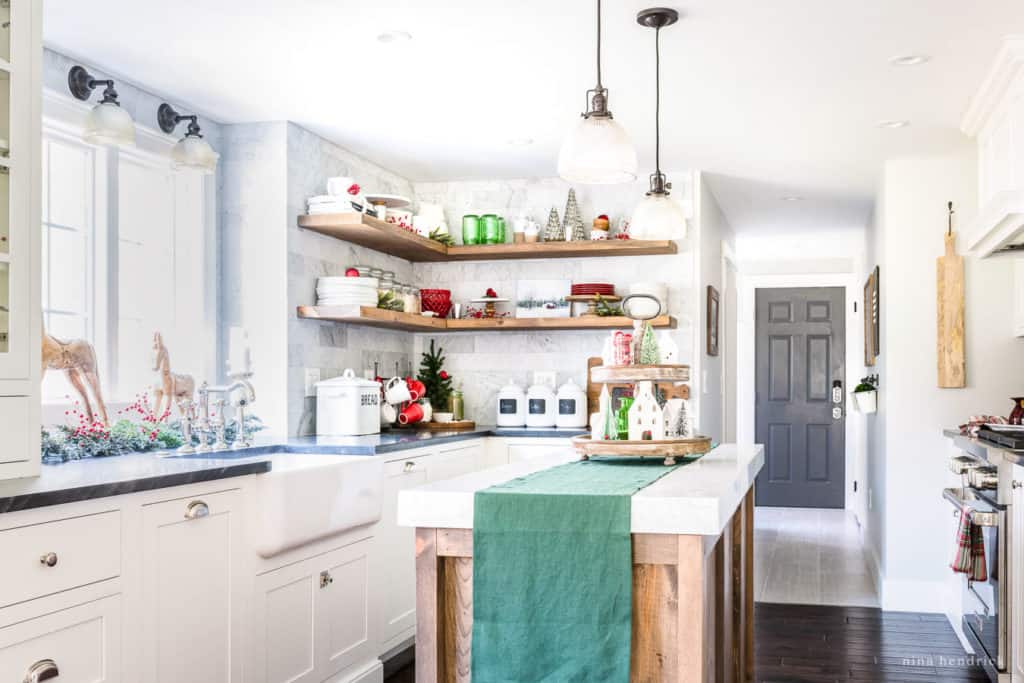 When I decorated this year, it was very much with the activities in mind that we'd be doing in our home for the holiday season.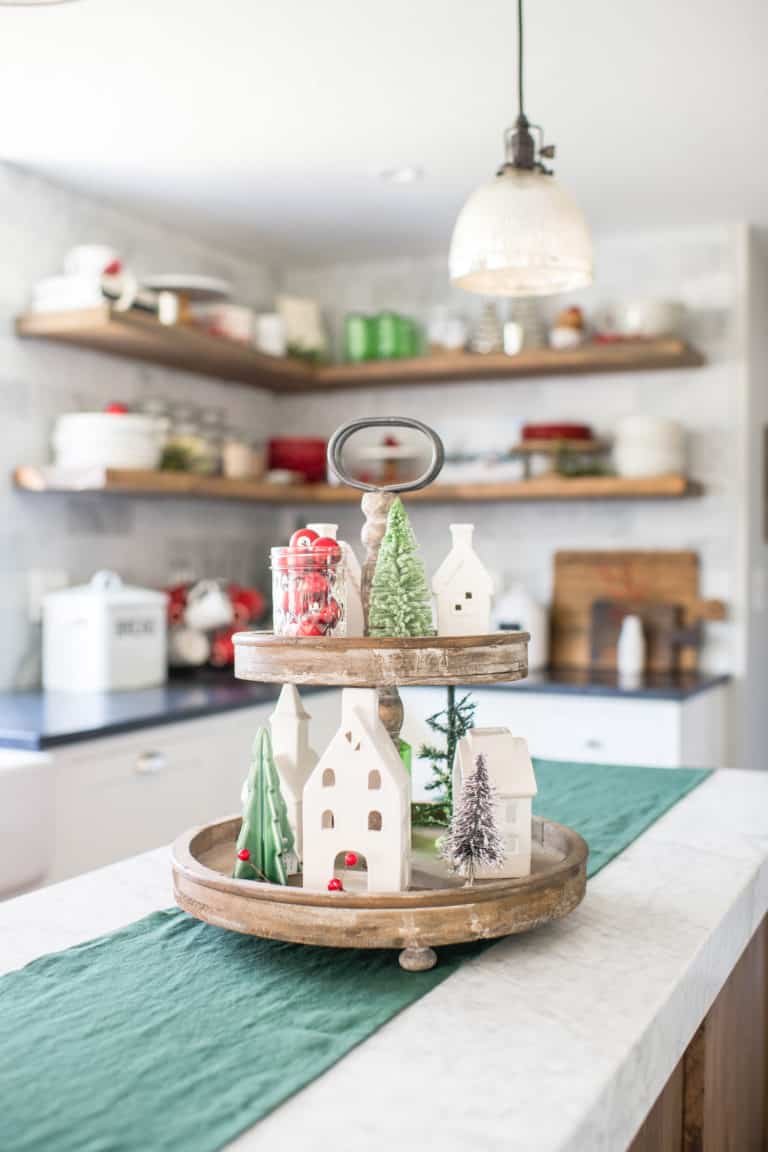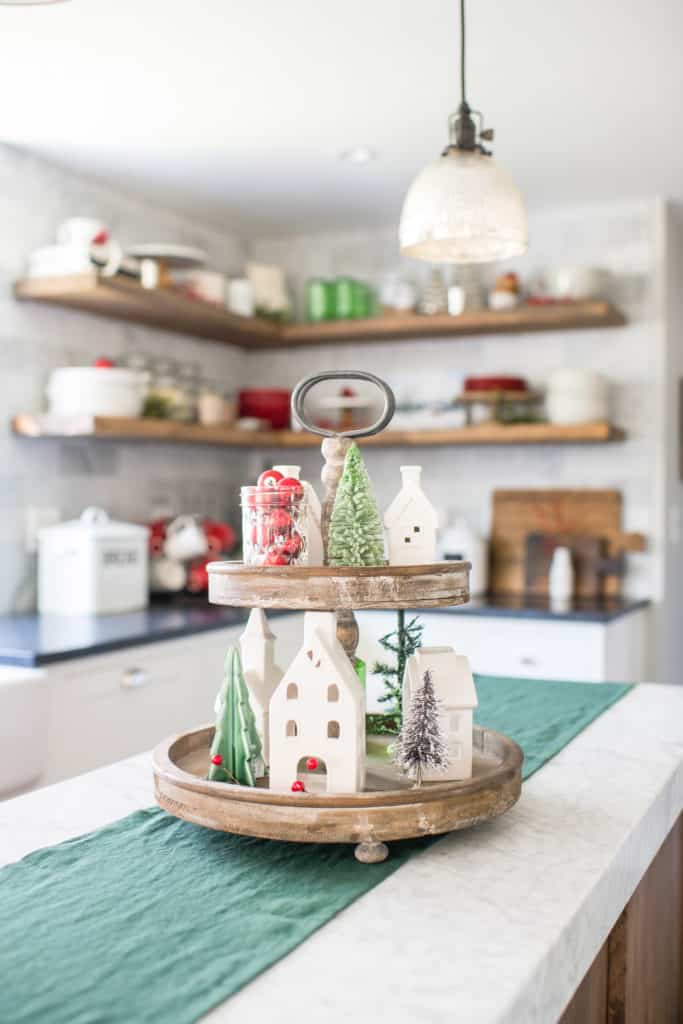 I kept things more simple than in the past so that our traditions have plenty of room.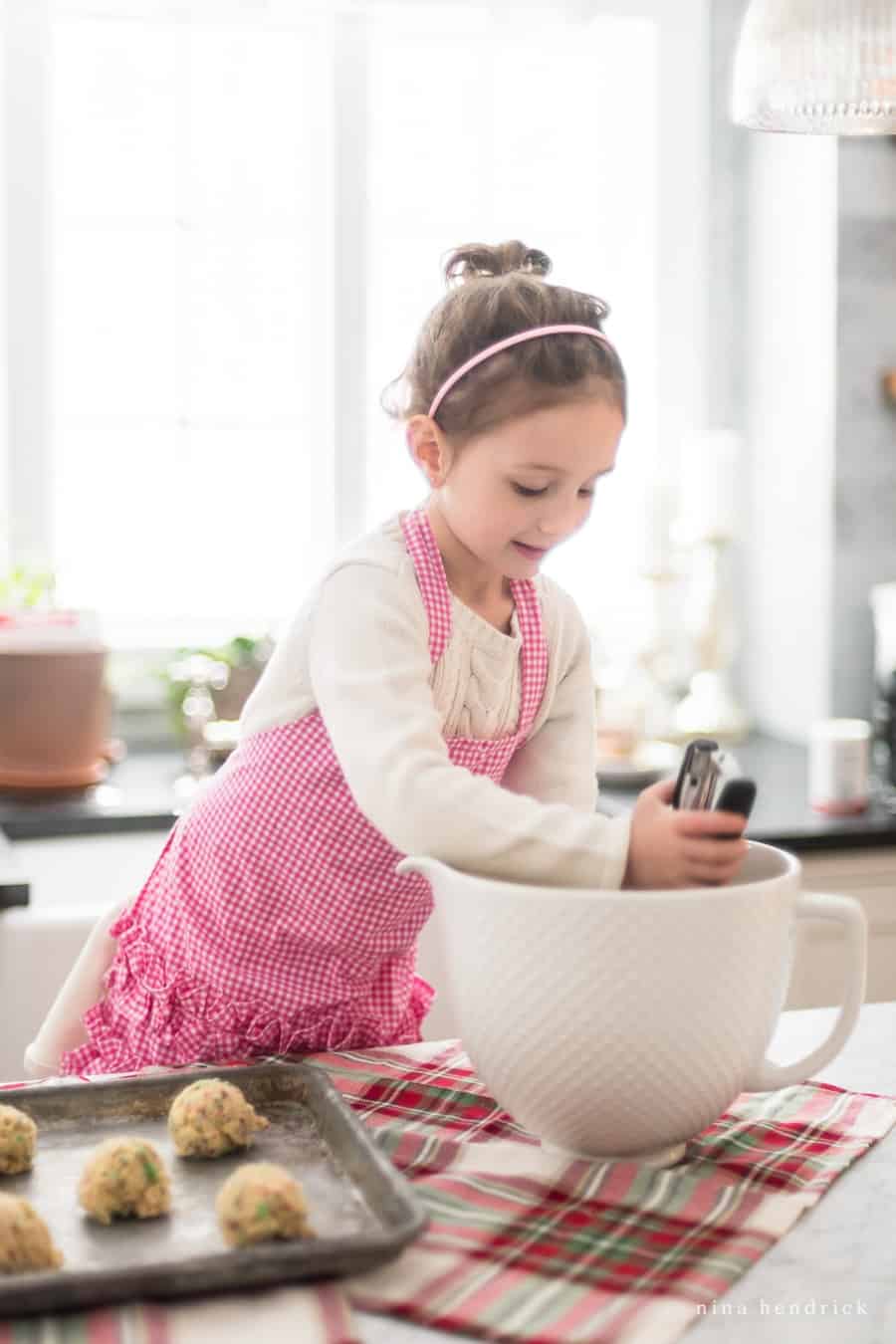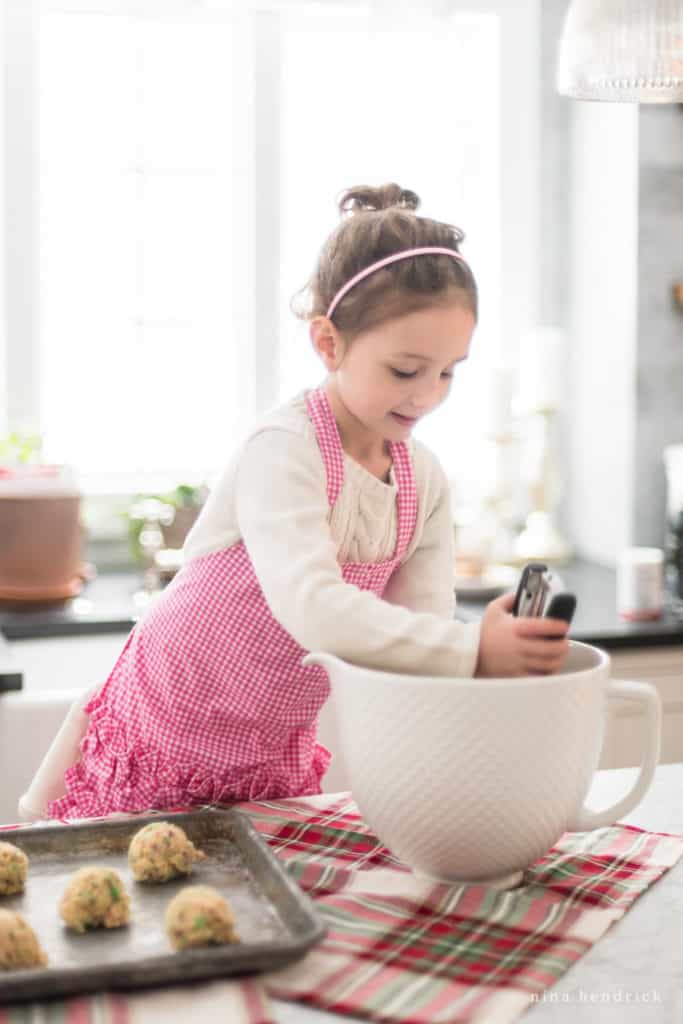 For example, in our kitchen, I made it as easy as possible to remove the little tiered tray on the island so we could have plenty of space for making Christmas cookies.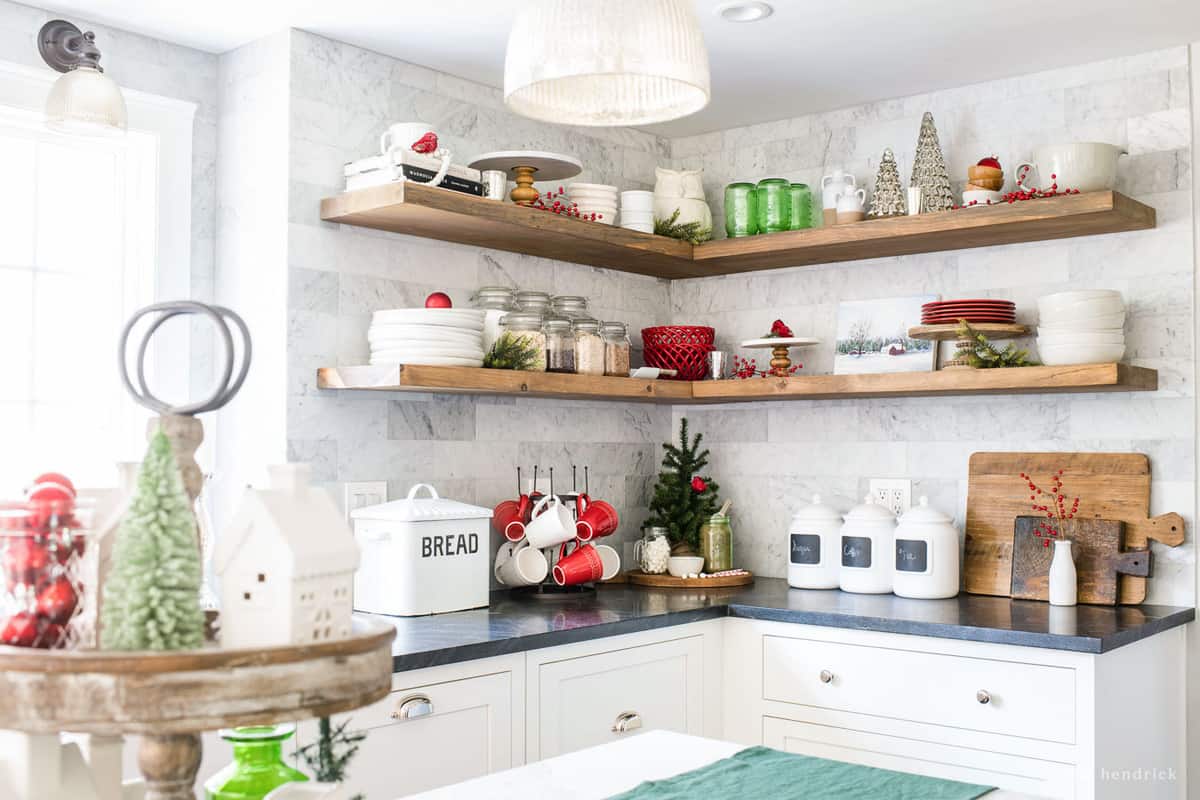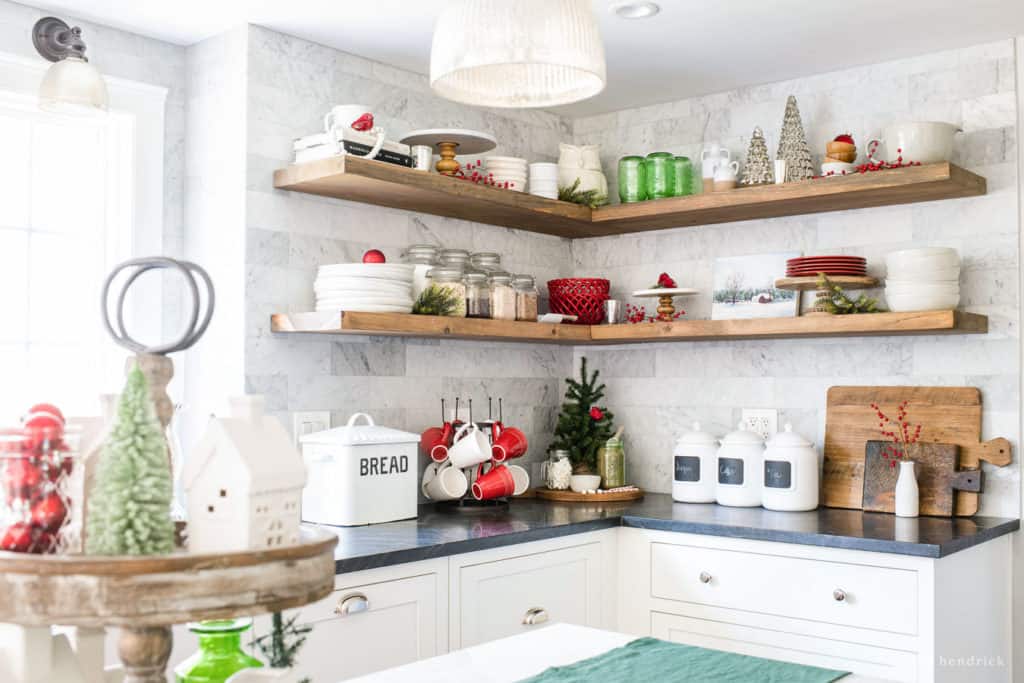 Most of my fun in the kitchen came from decorating our floating shelves.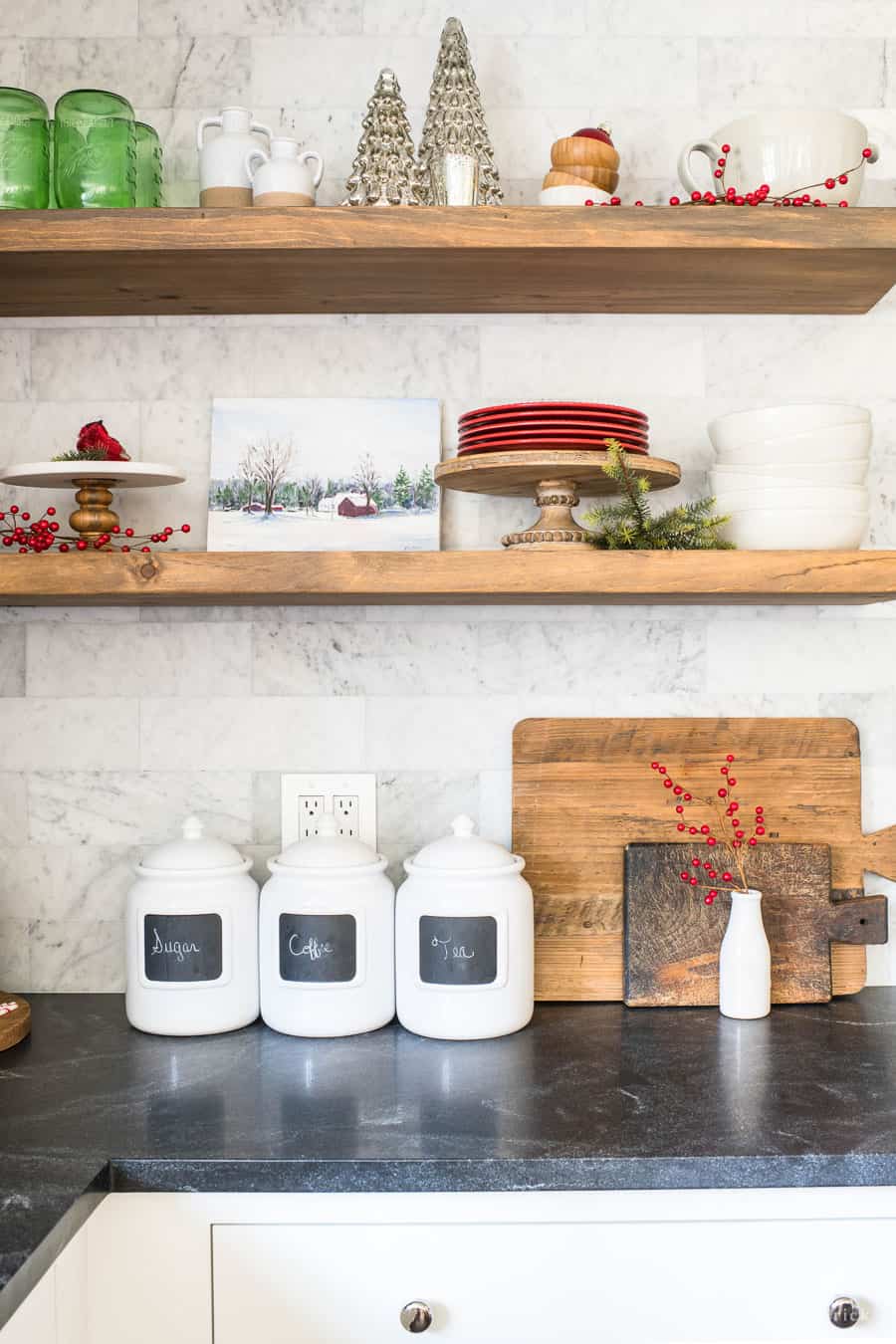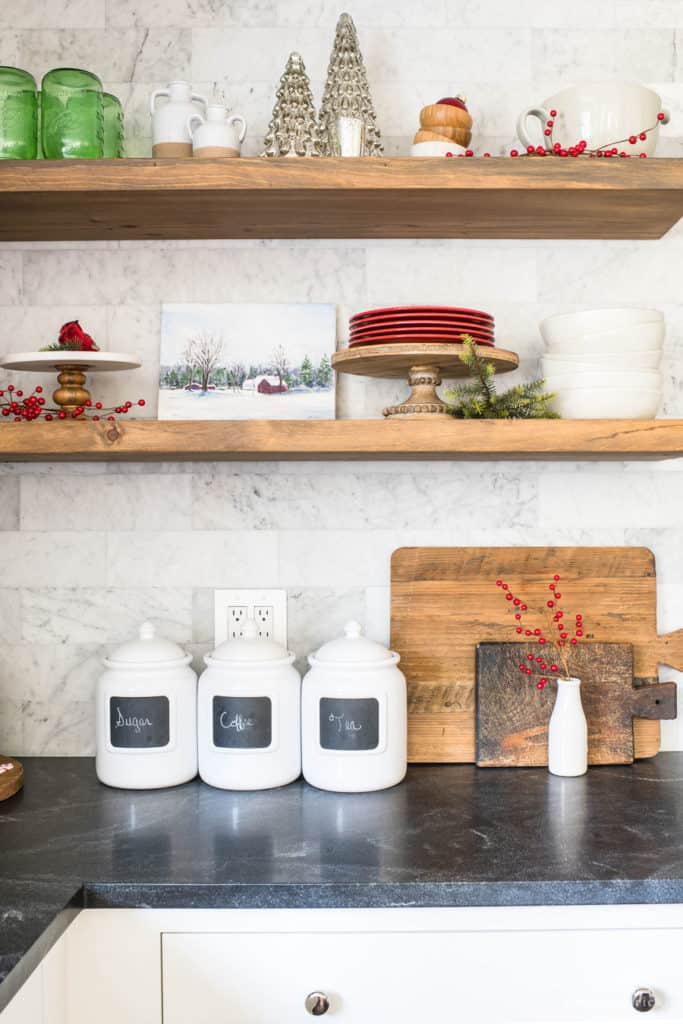 I added simple Classic Christmas touches on top of the everyday decor.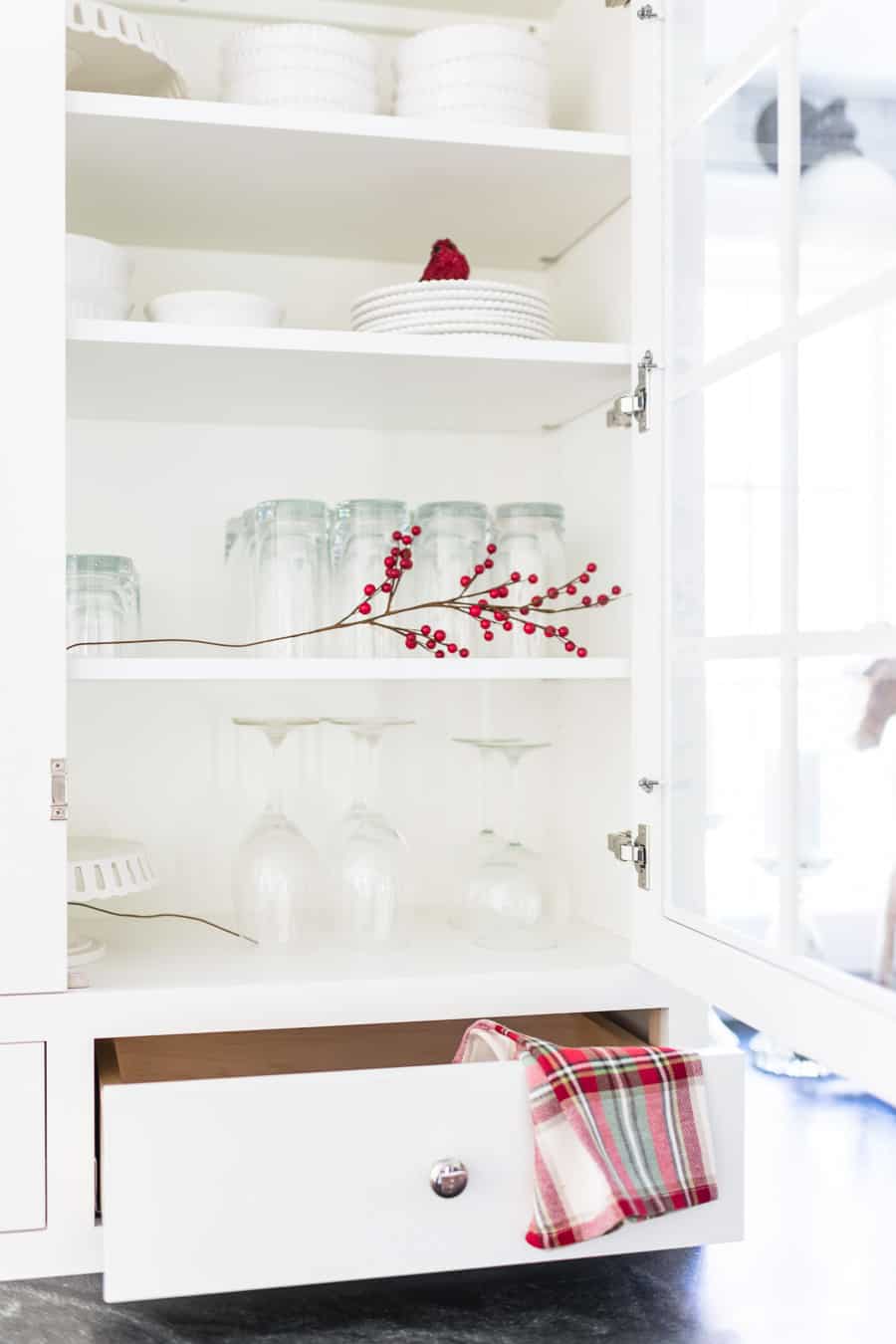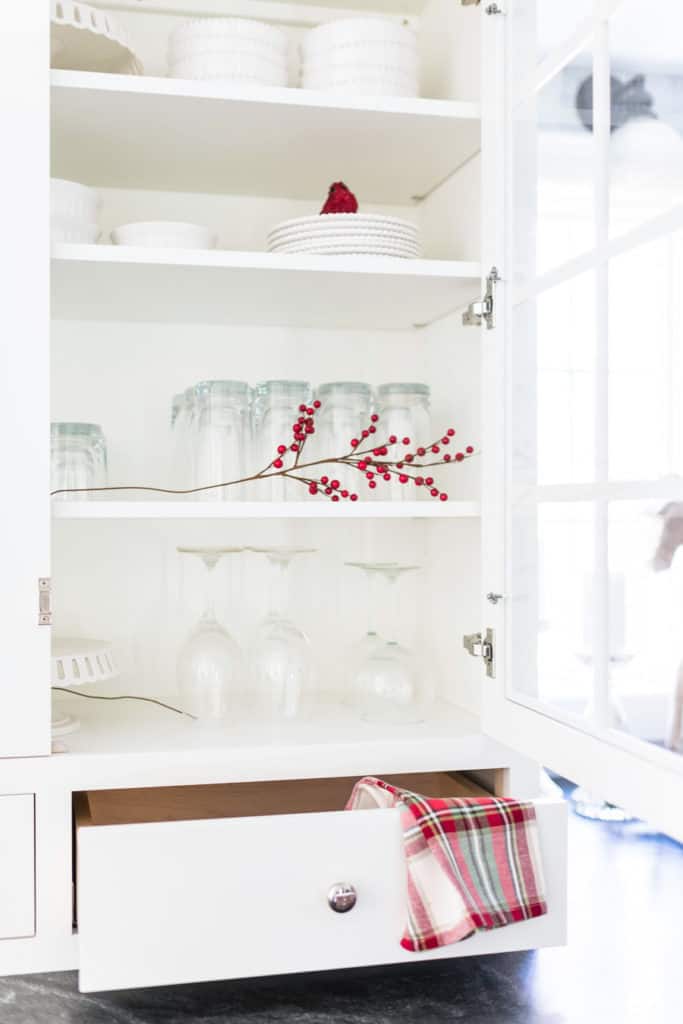 Similarly, I put away our blue plates for the season and added bright pops of red to our everyday white dishes in the built-in kitchen hutch.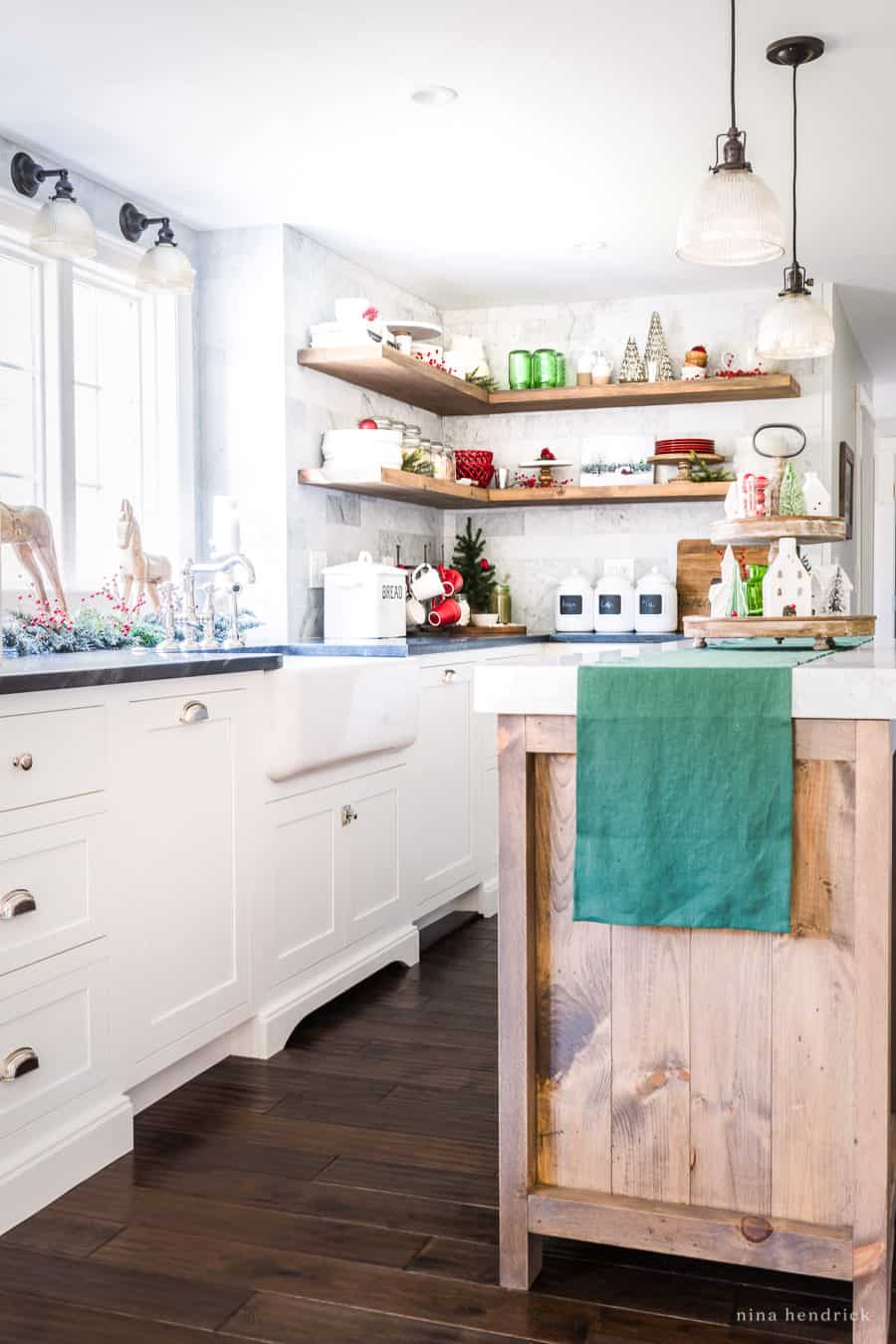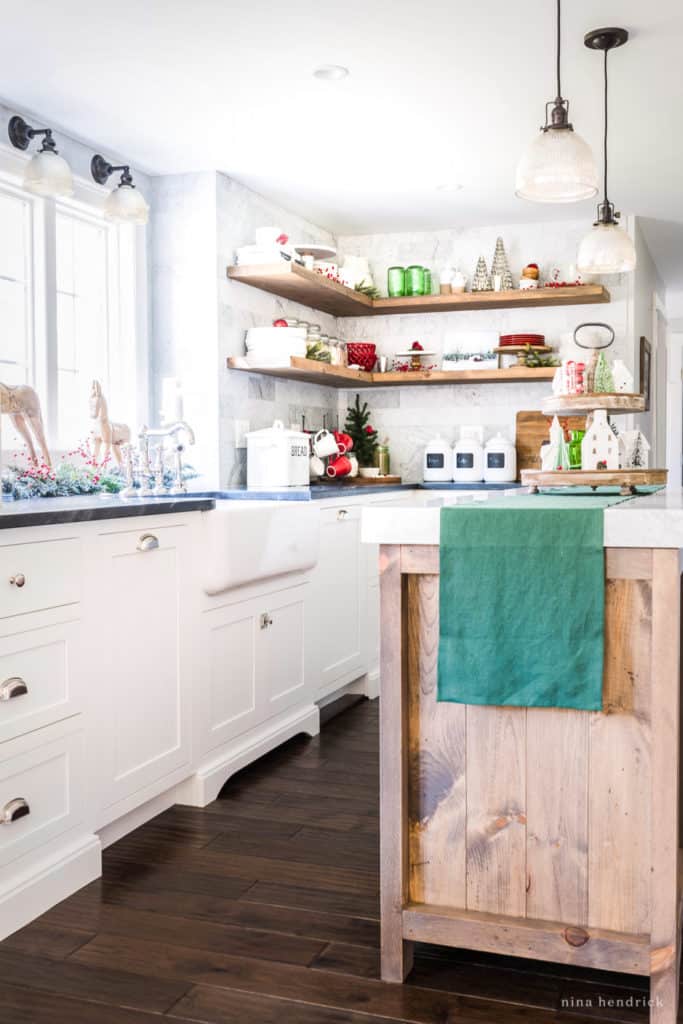 Christmas Cookie Decorating in the Breakfast Nook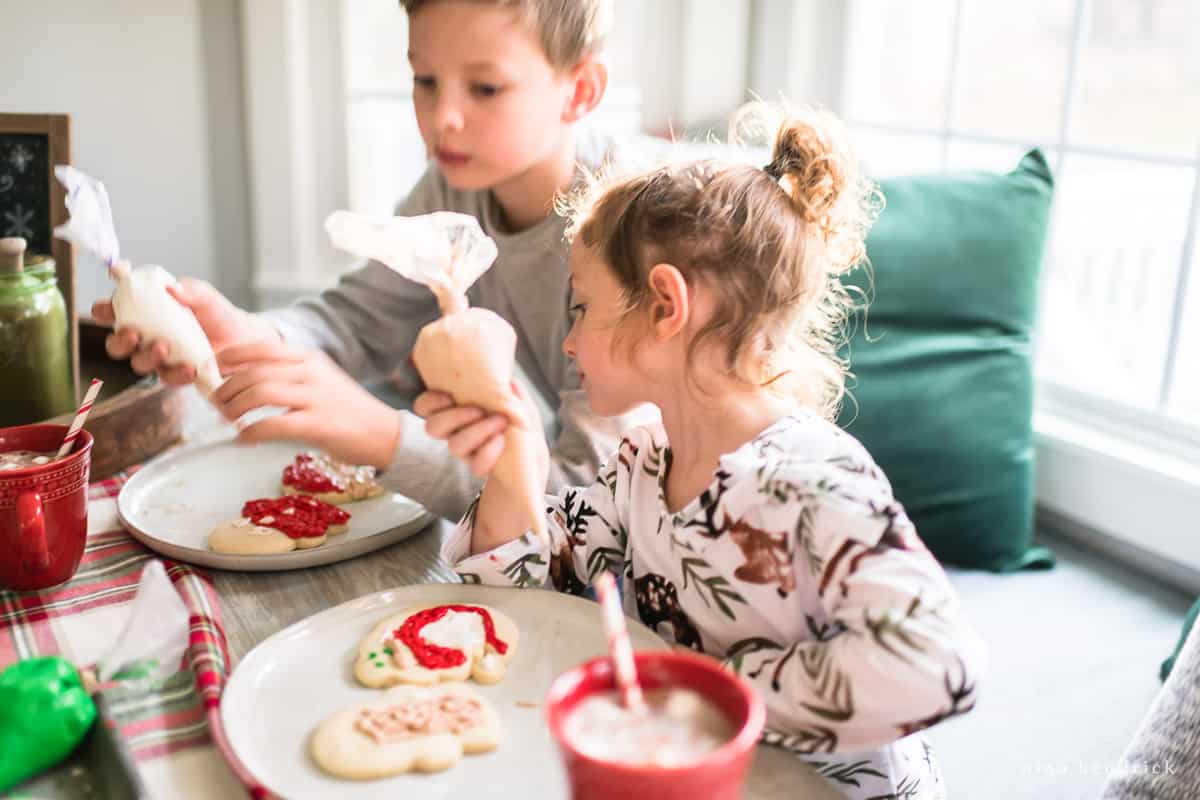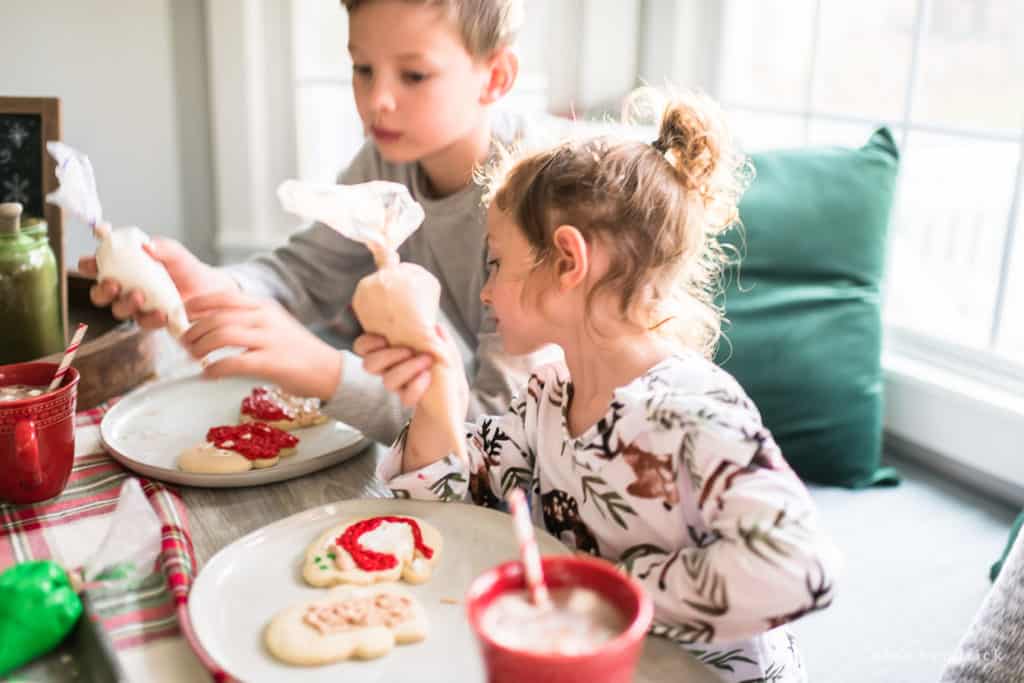 The kids love all things cooking and baking. I hope it's something they don't grow out of!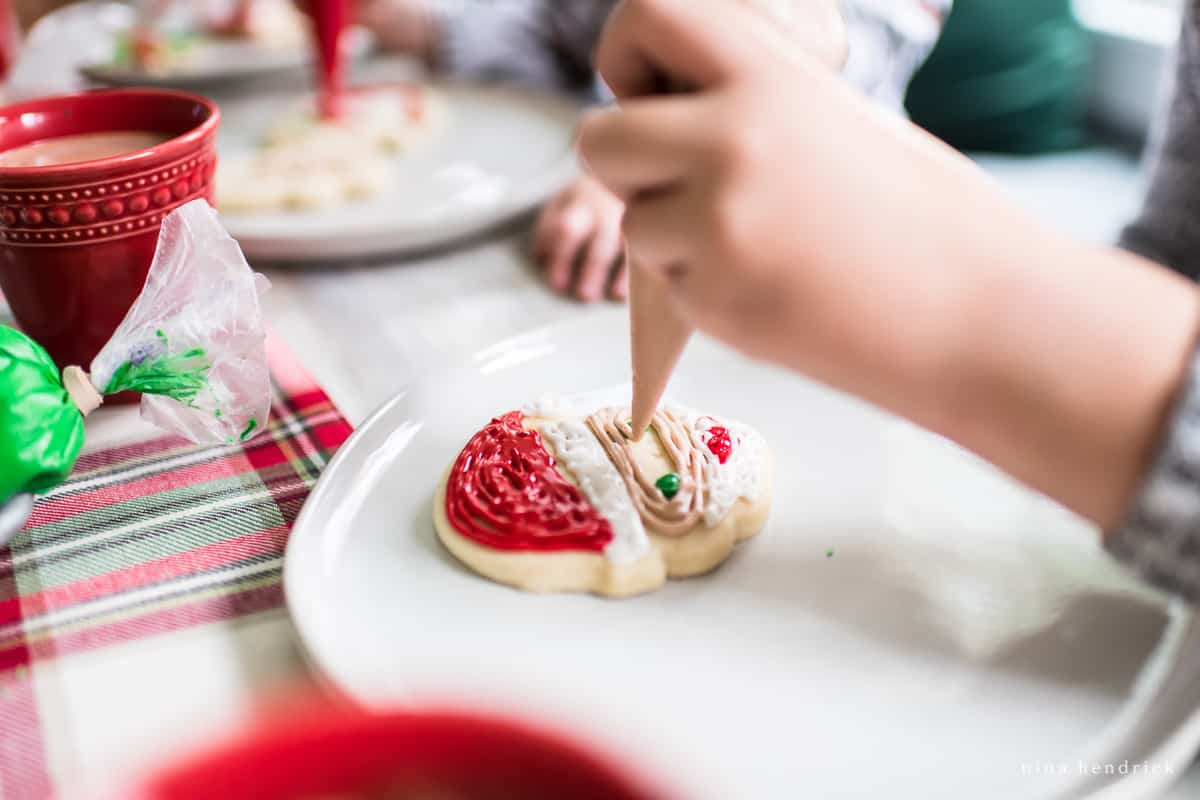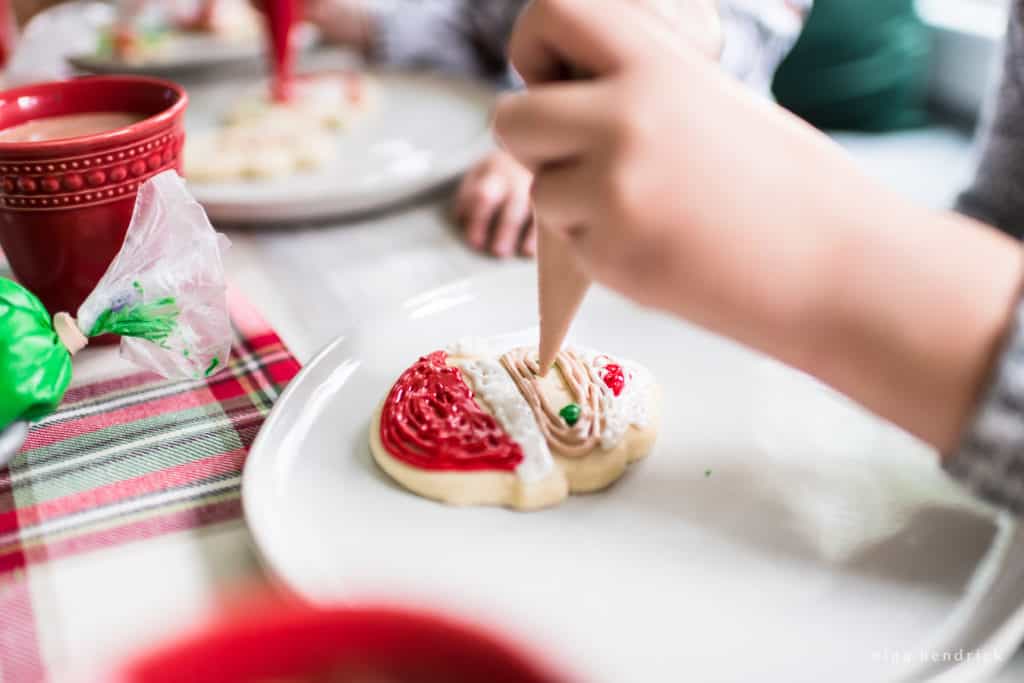 We had so much fun decorating Christmas cookies and drinking hot chocolate in the breakfast nook.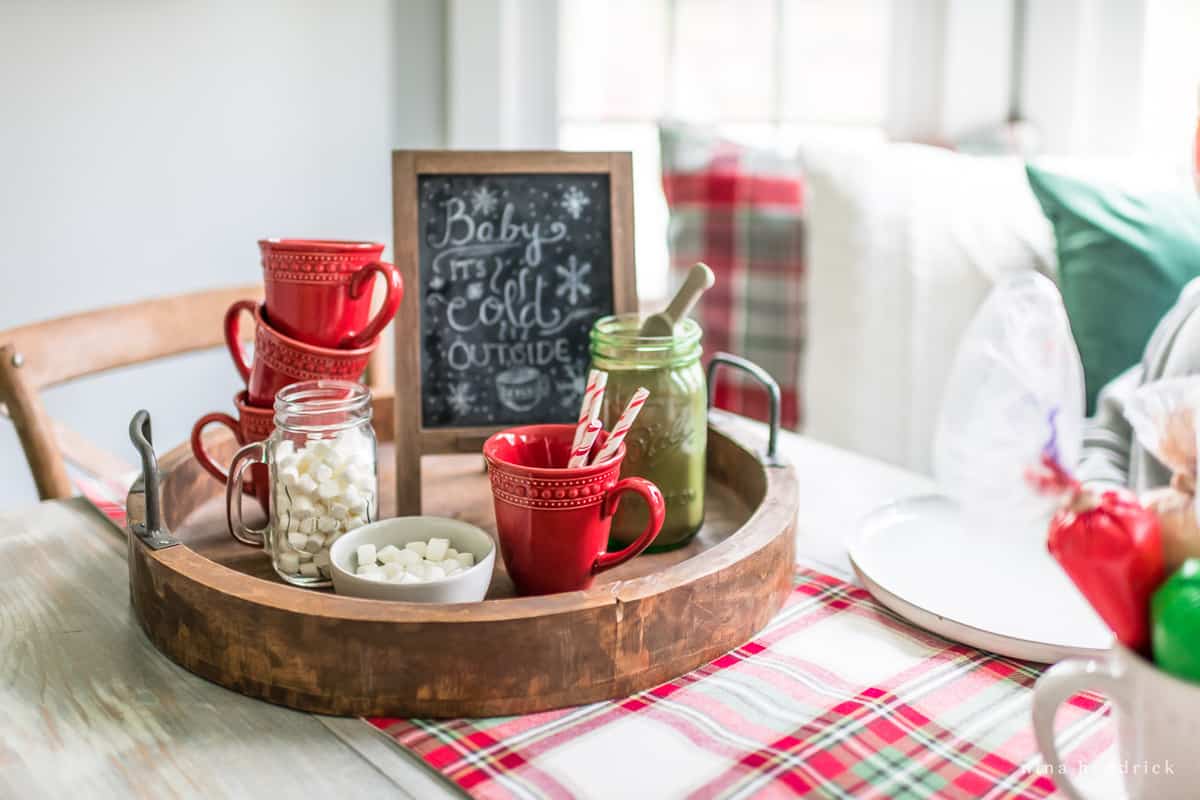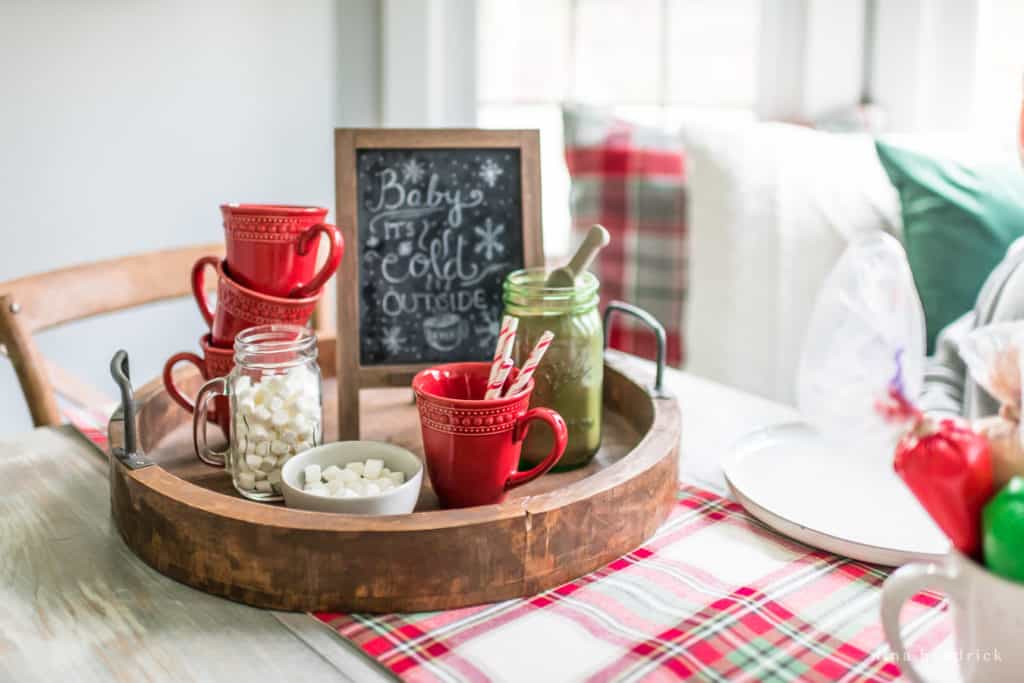 The tray could be easily lifted away when it was time for dinner.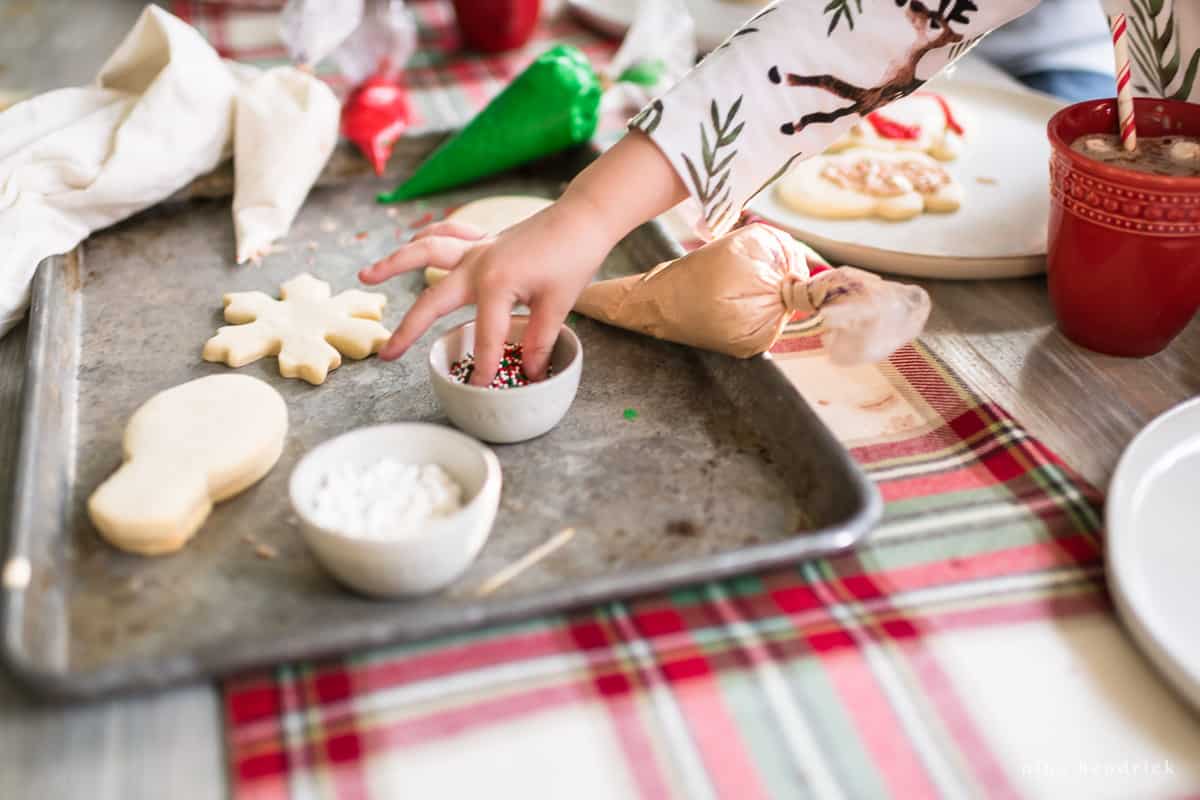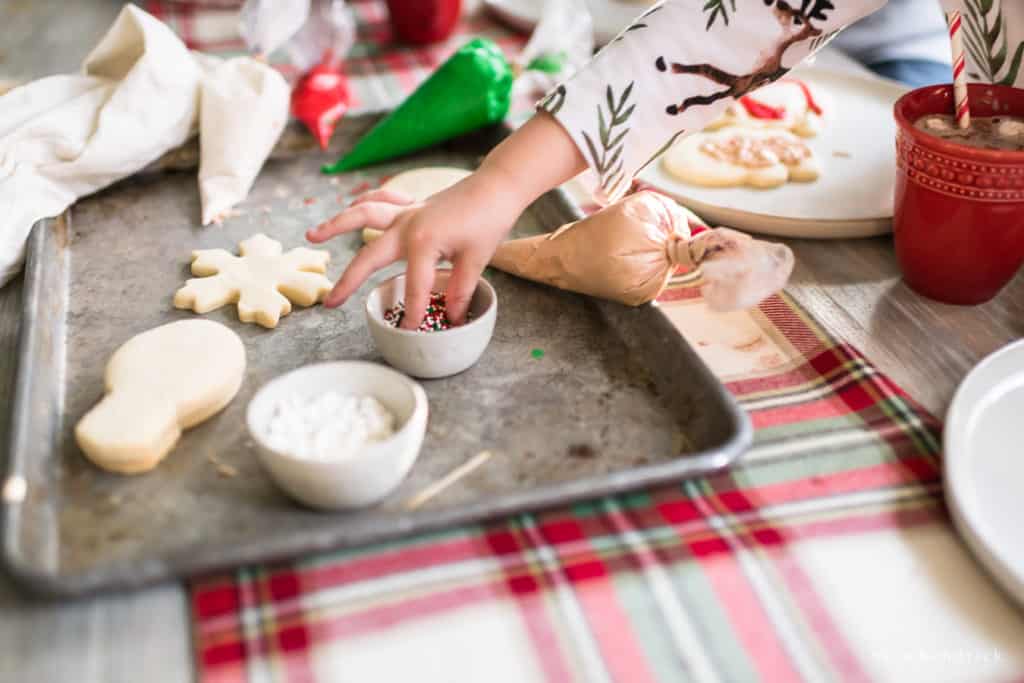 If you're in the Massachusetts area, I got this adorable cookie decorating kit from Aisling's Cookies. It had everything we needed ready to go for an afternoon of cookie fun!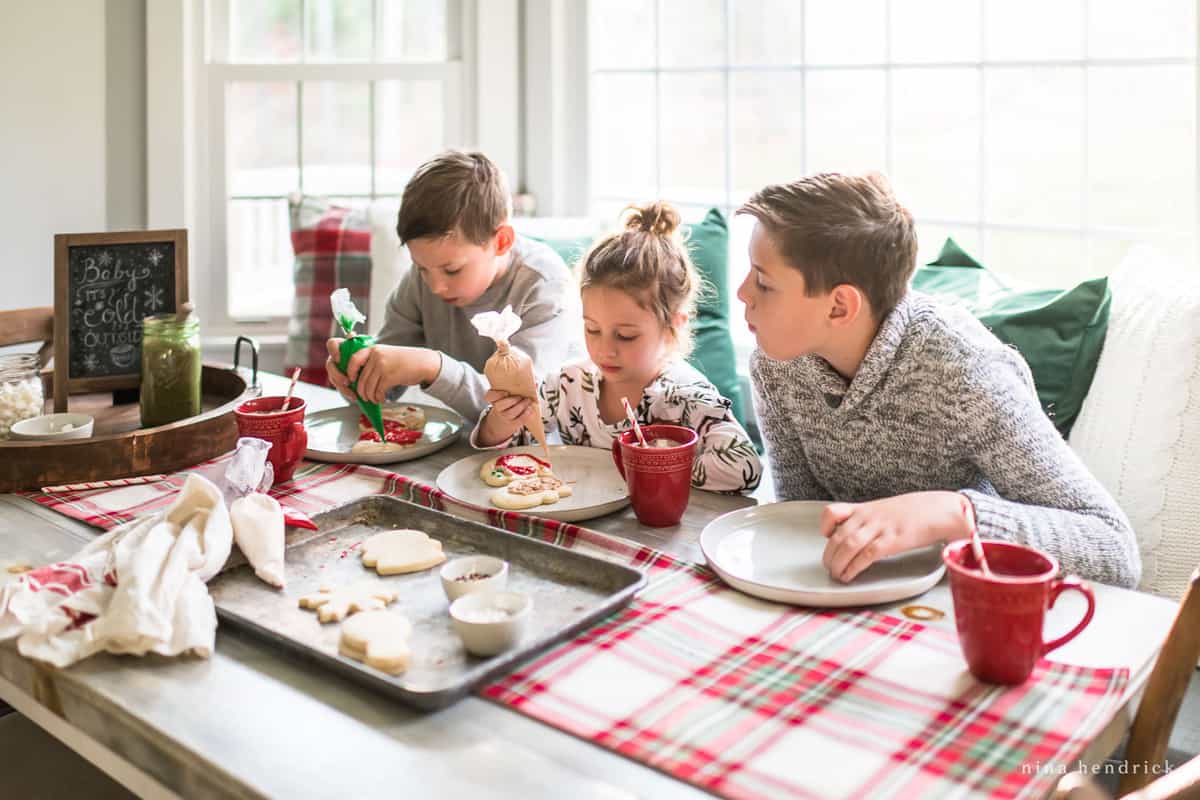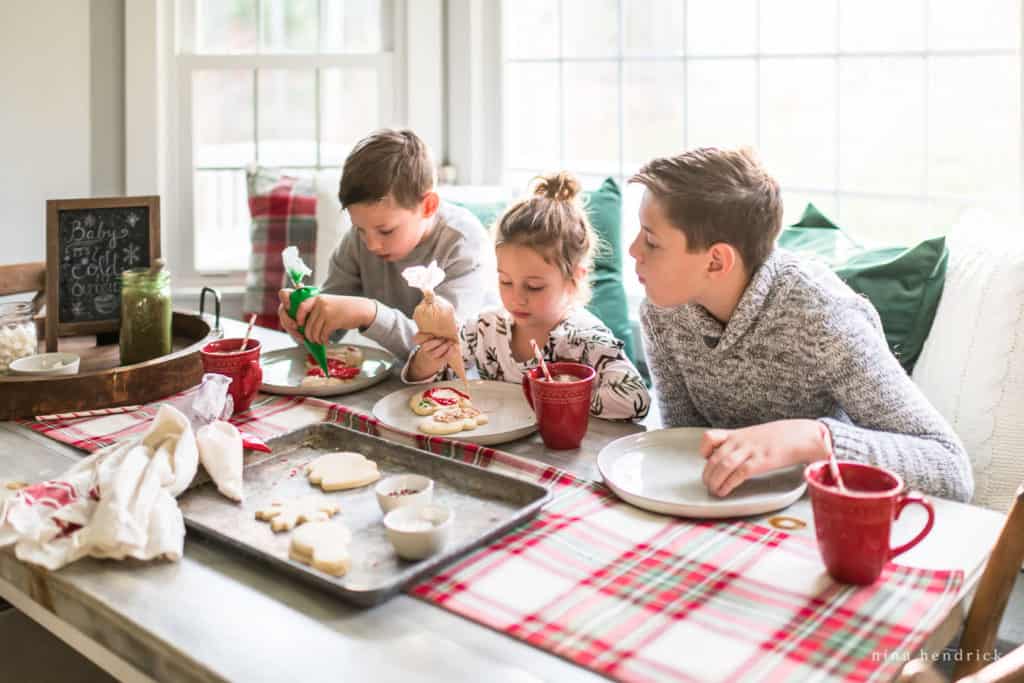 Cozy Classic Christmas Family Room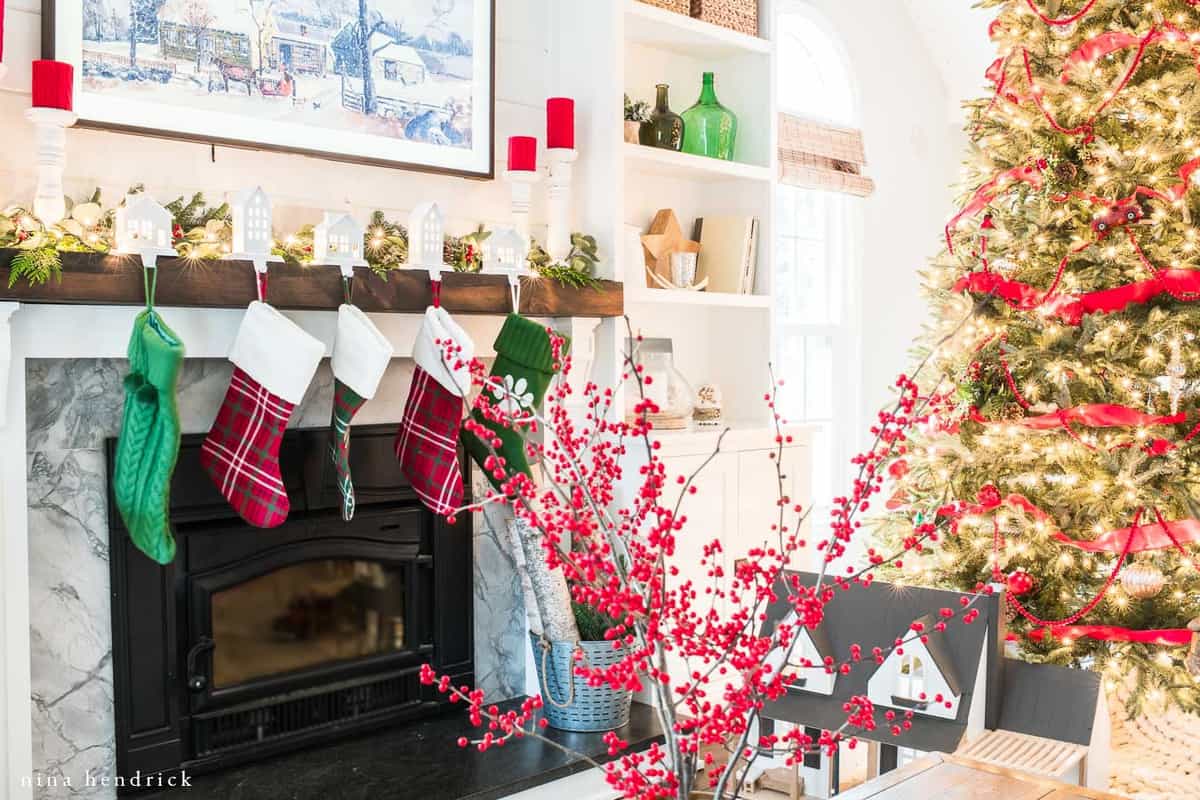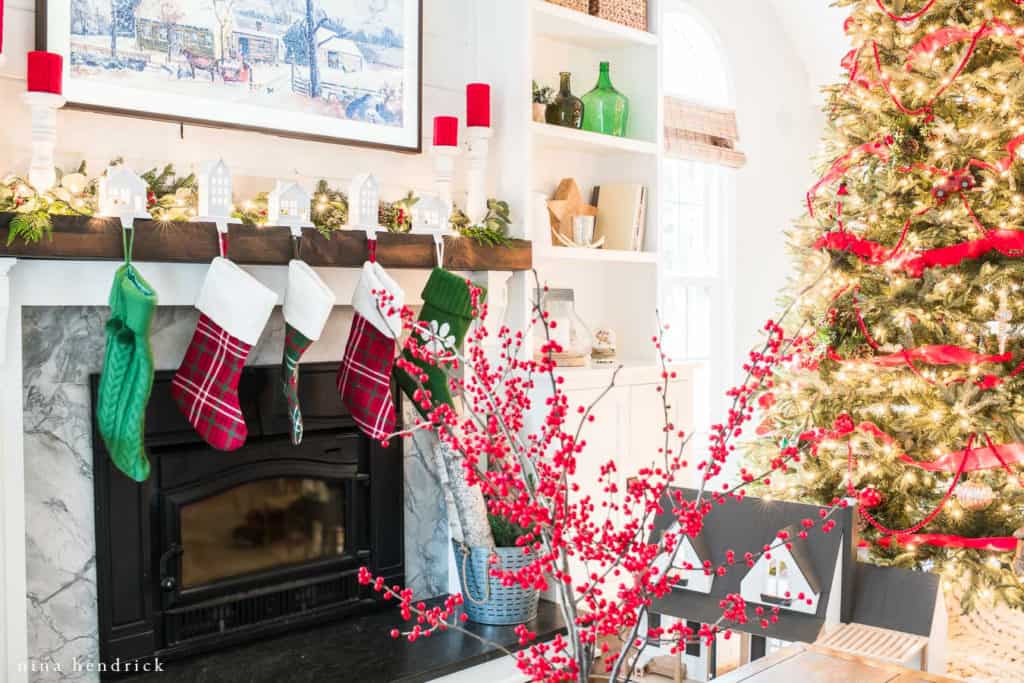 This year for our advent calendar we're trying to focus on reading books we already have, watching Christmas movies, playing board games…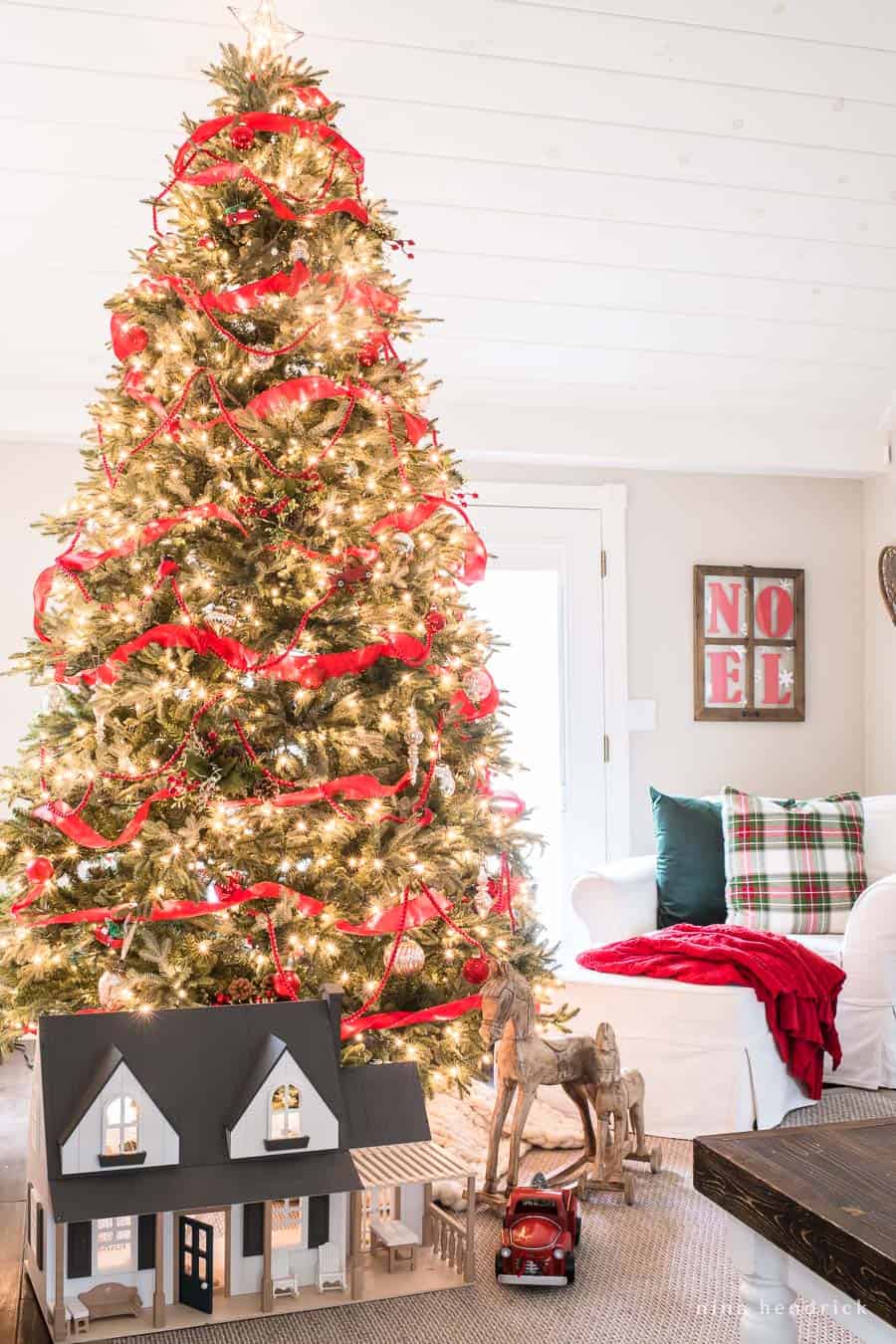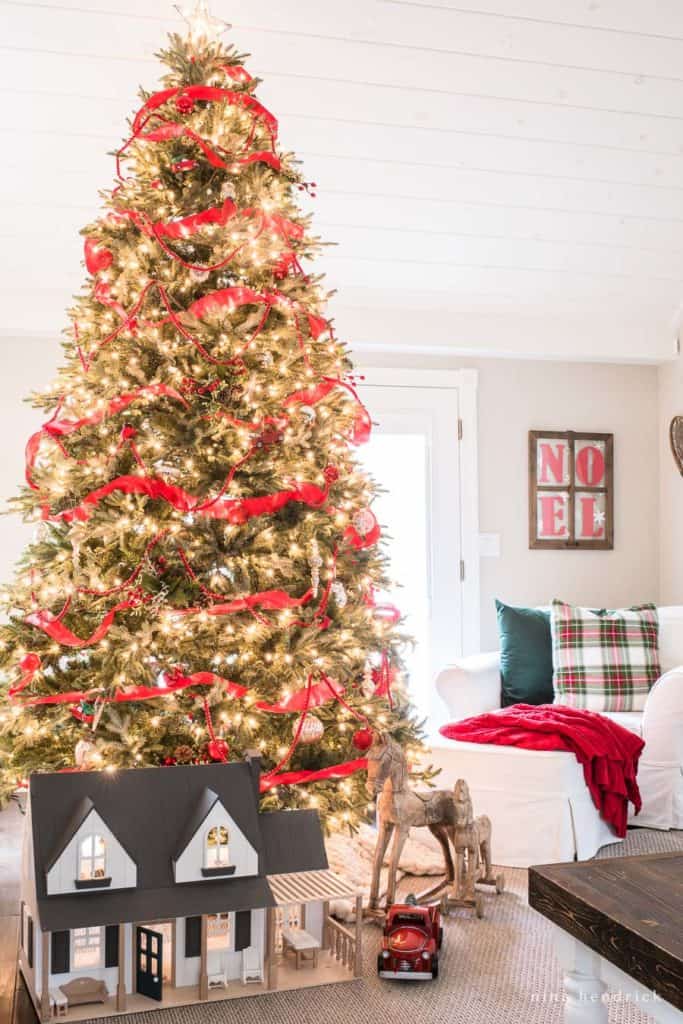 I really wanted the room to feel as cozy as possible to reflect that goal. I'm trying to soak up these memories.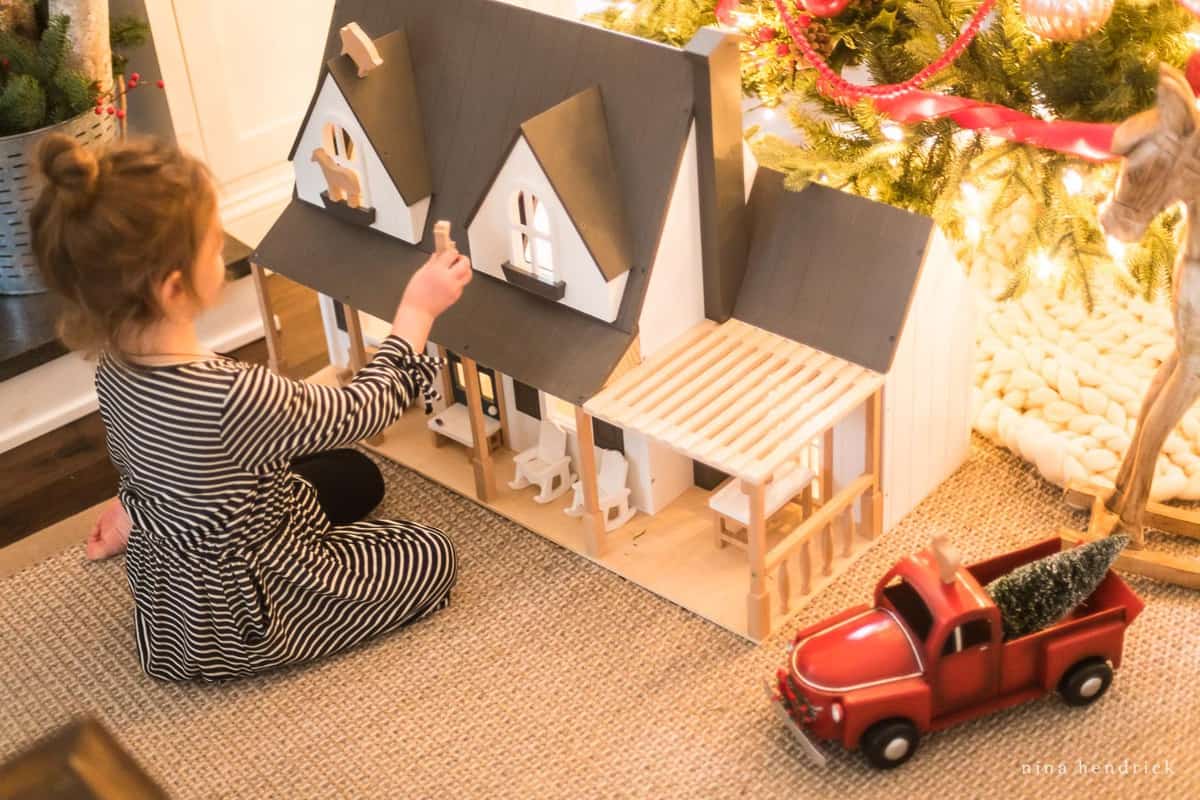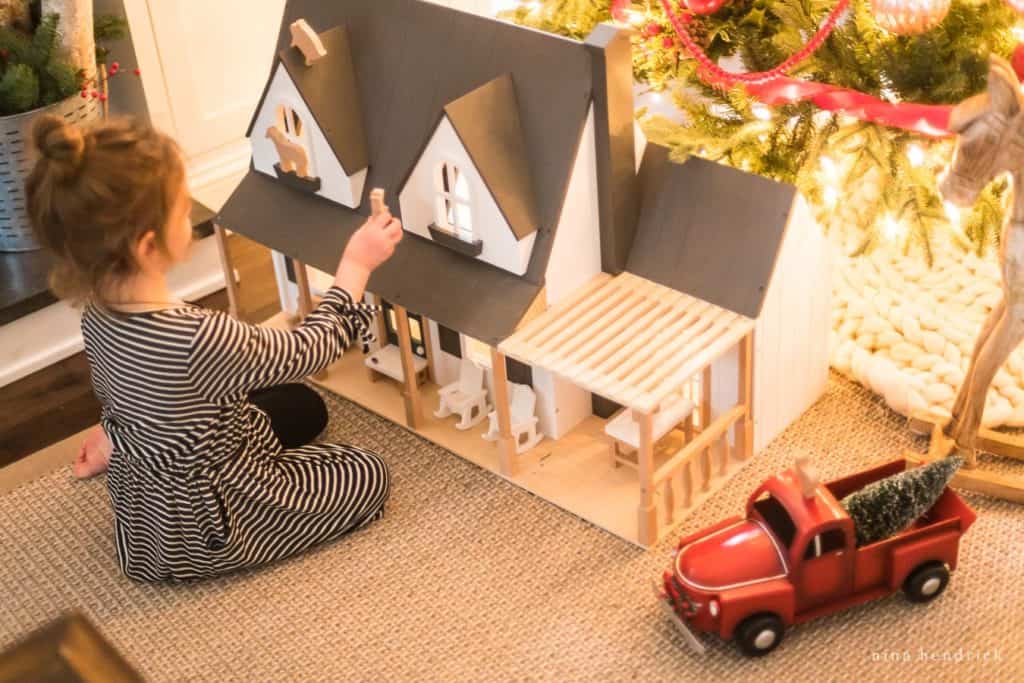 I know from experience with our oldest that it will only be a blink before our youngest is a teenager.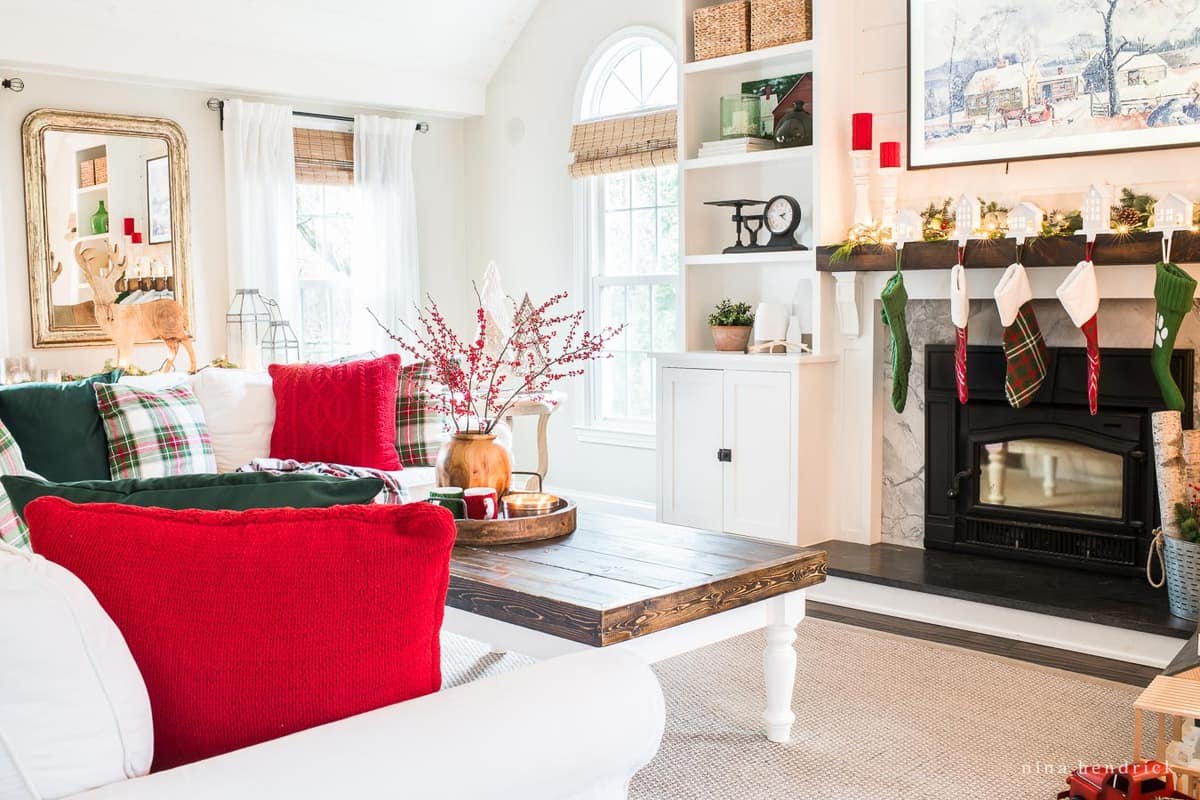 I want the kids to remember how fun and festive our home felt as we celebrate a season of giving and family time.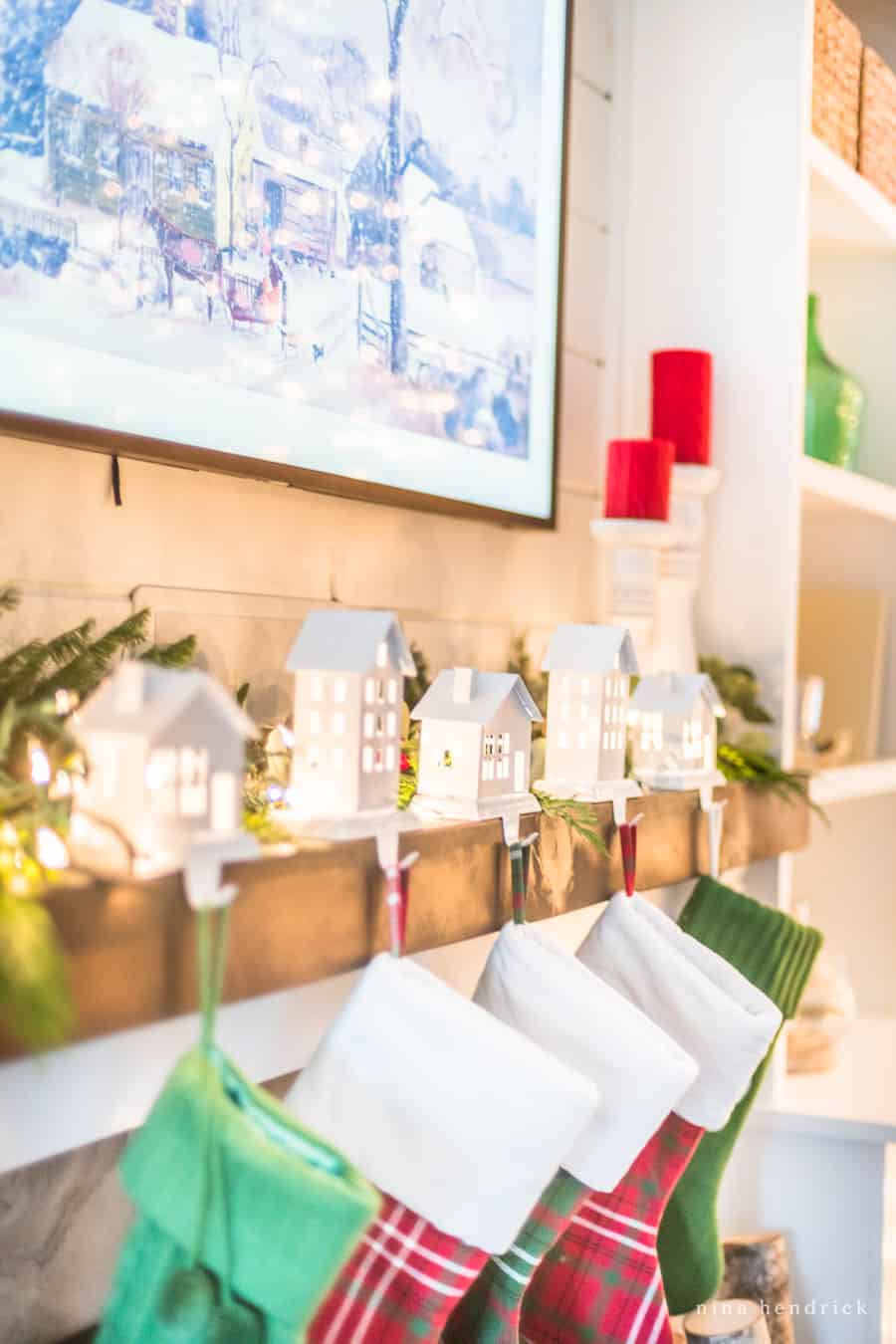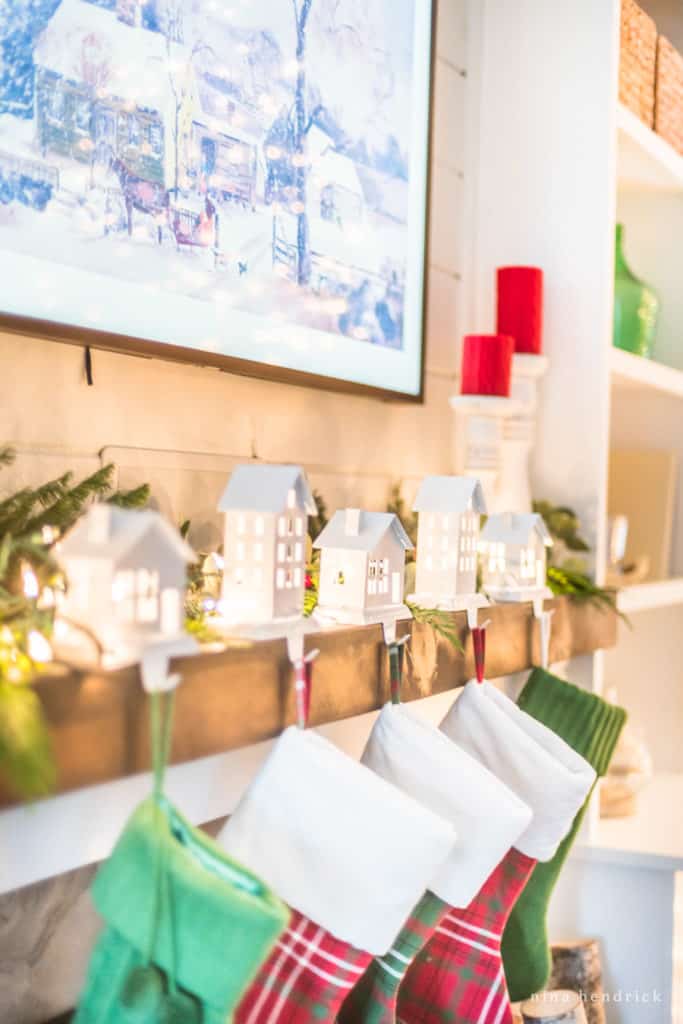 So far, so good. We've made some great memories so far this year!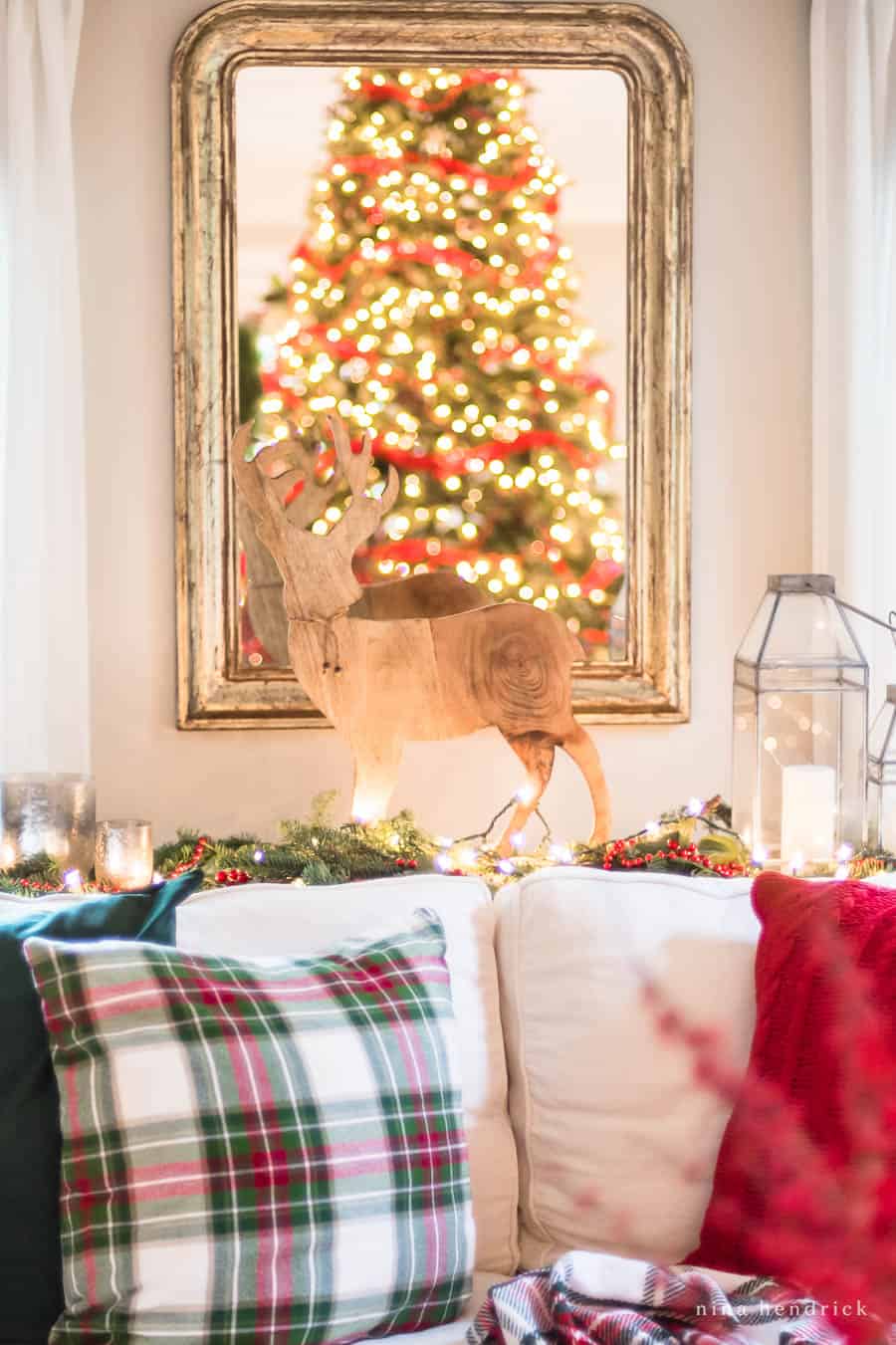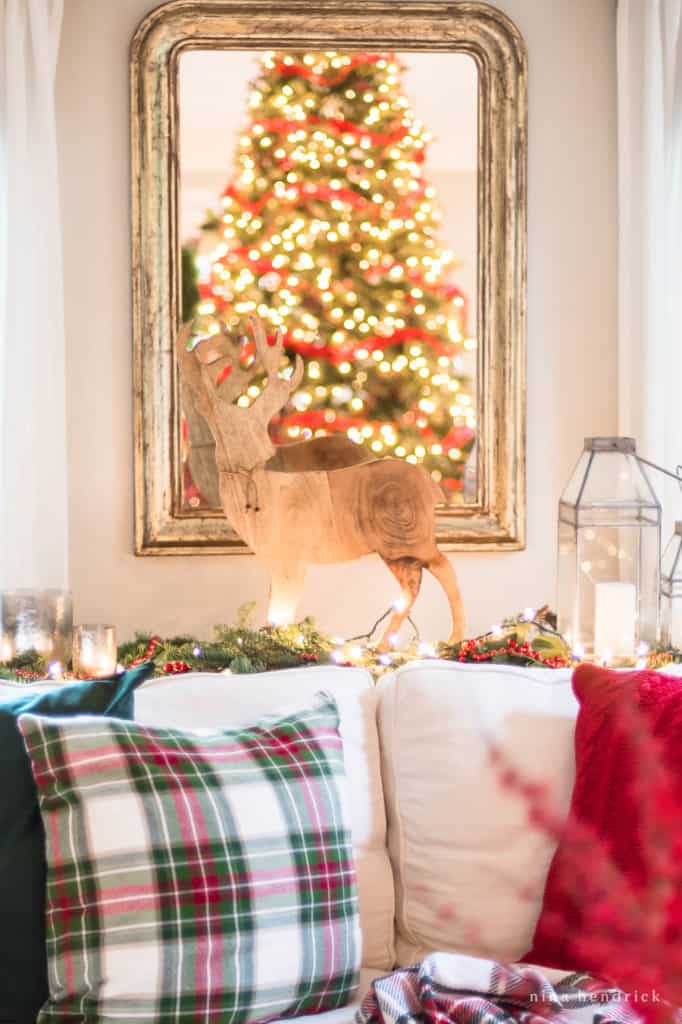 Thanks so much for stopping by and visiting our home today! I hope that you have a warm and happy Christmas season filled with family and friends and memories.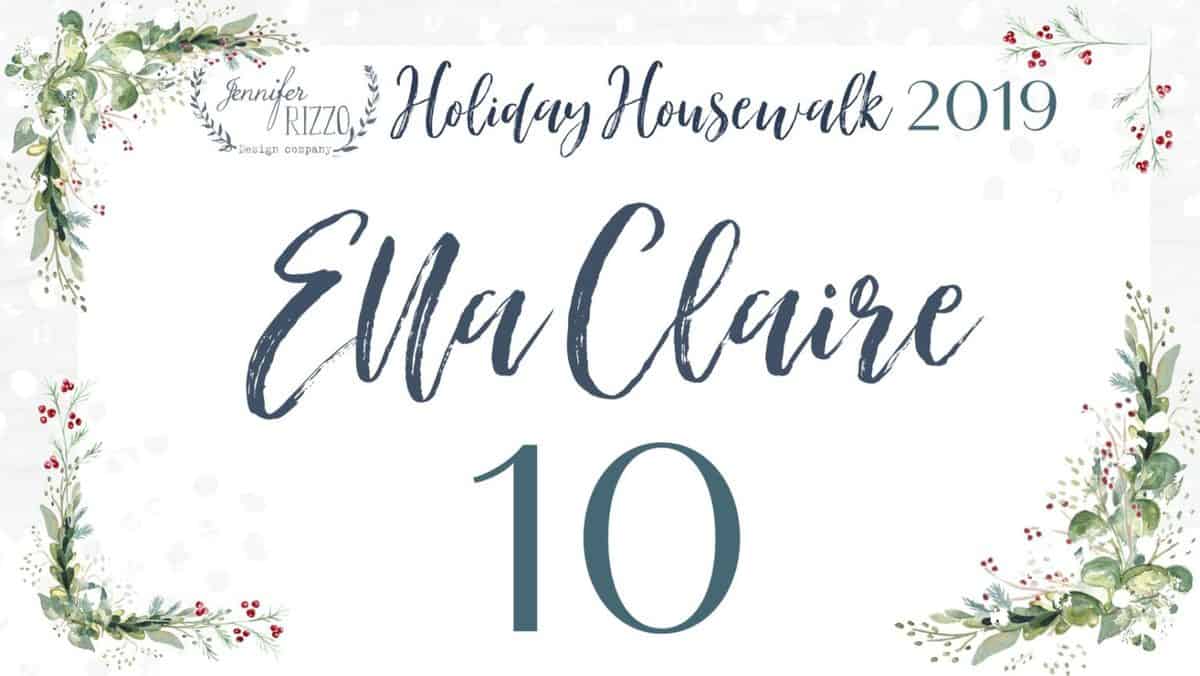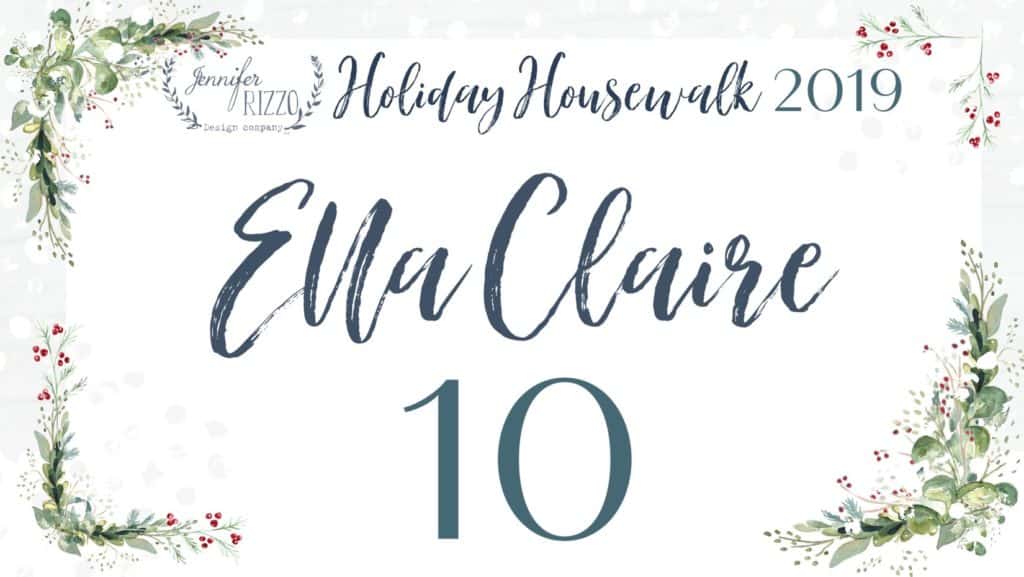 The next stop on the tour is Kristen at Ella Claire & Co.! Her home is so pretty and cozy and her mantle this Christmas is STUNNING! ✨You won't want to miss it!