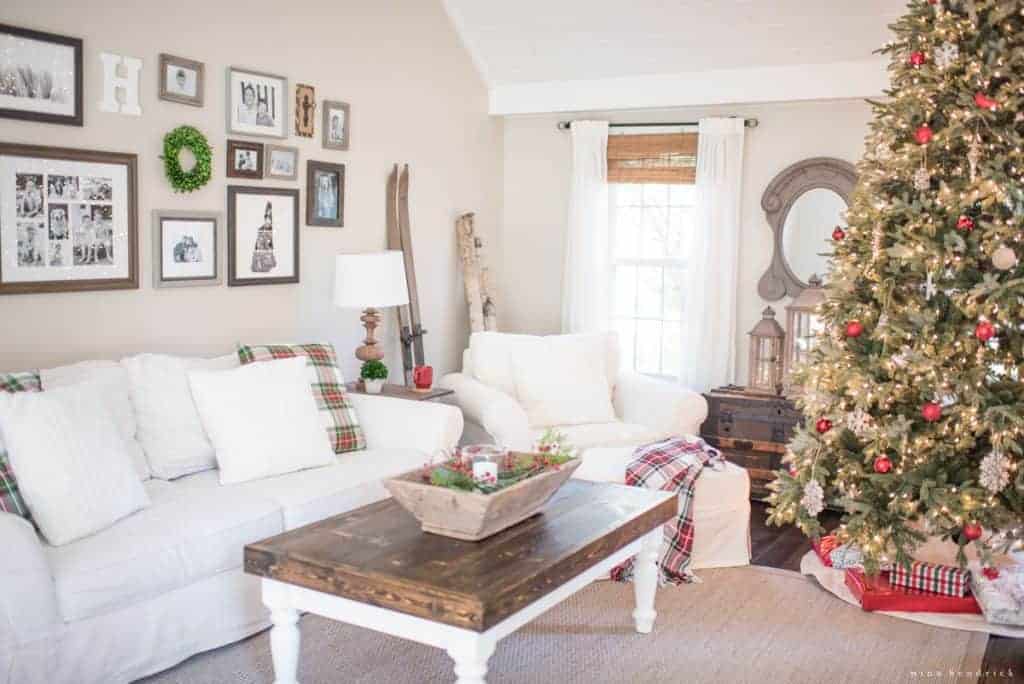 Welcome, friends! I'm so excited to have you join me today for this Classic Christmas Home Tour for my third year participating in Jennifer Rizzo's Holiday Housewalk. I'm honored to yet again join with this incredibly talented group. If you are just starting the tour, I recommend going back to day one to Jen's house for the beginning– there's so much to see! If you are stopping by from Courtney's beautiful home at French Country Cottage, I am so happy you're here!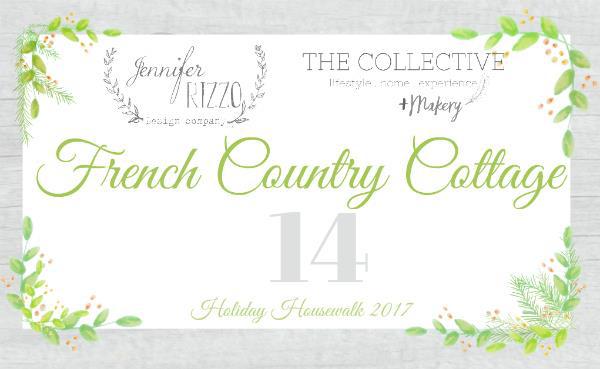 This year I decided to go classic with my decor. Last year I went all neutral, which is how I typically decorate for winter in general. While I liked it, it felt like something was missing. The cheerful bright red and green just seems to really put me in the holiday spirit this year!
Family Room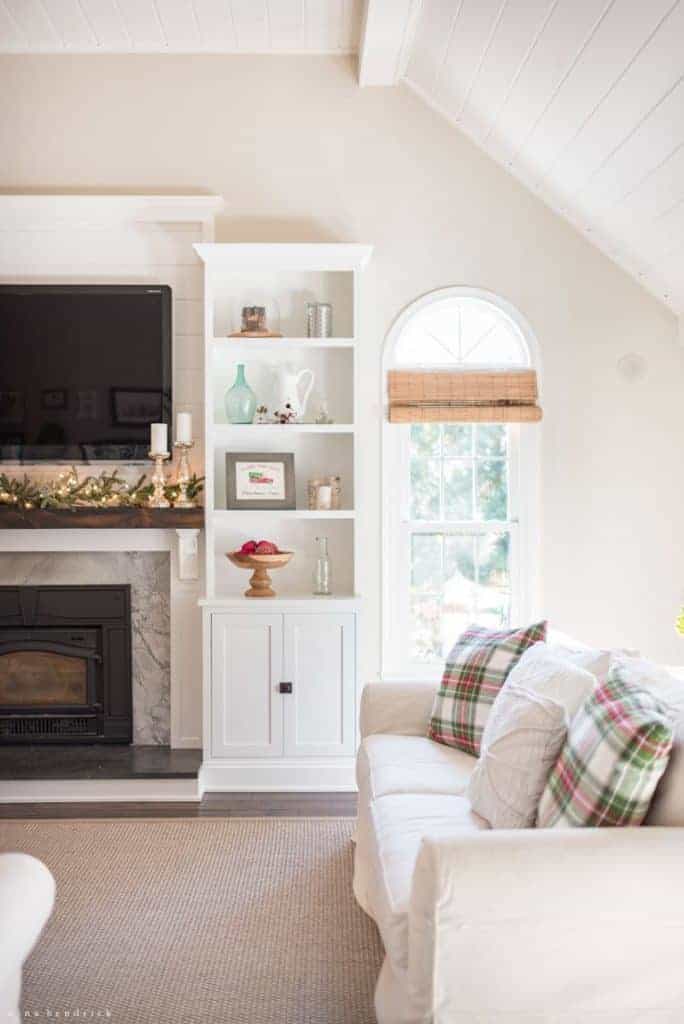 This year I had to up my game even more because I am also participating in a local housewalk to benefit our PTA. I will admit that there's sometimes creative cropping in my blog tours when we are working on a renovation project or there's too much clutter. This year it all had to be completely perfect in real life, so I was able to share some new angles!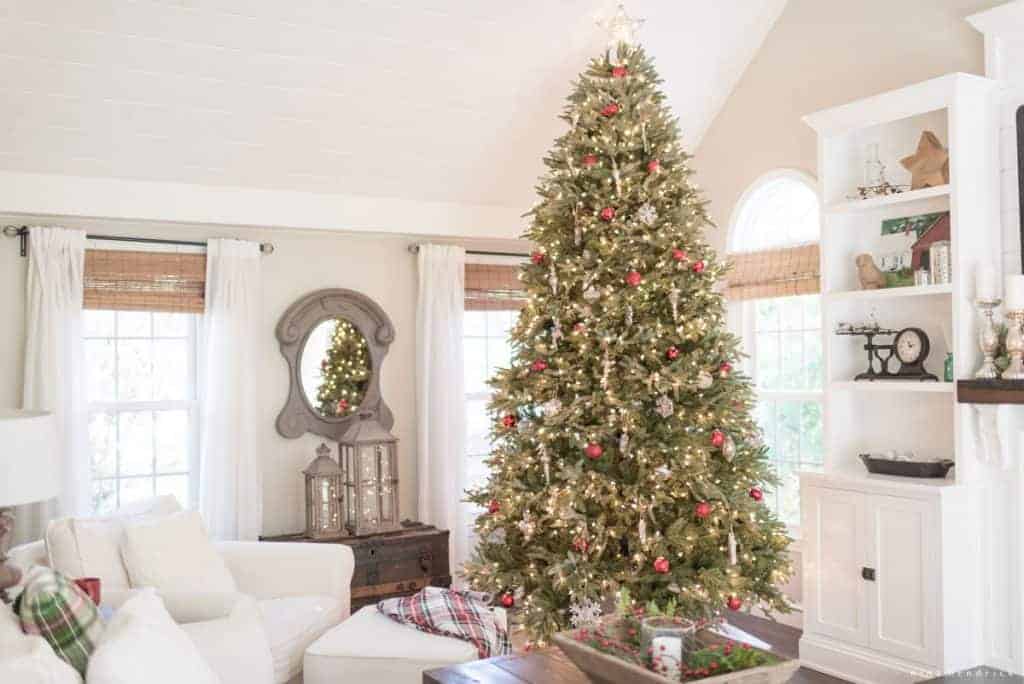 We have been working like crazy to wrap up the majority of our renovation projects. The built ins around the fireplace have been on the list for the past five years, and I'm so excited to check them off! I haven't shared a full reveal or details yet of the built-ins OR the tongue-and-groove ceiling, but I plan to after the holidays when the tree is out of the room.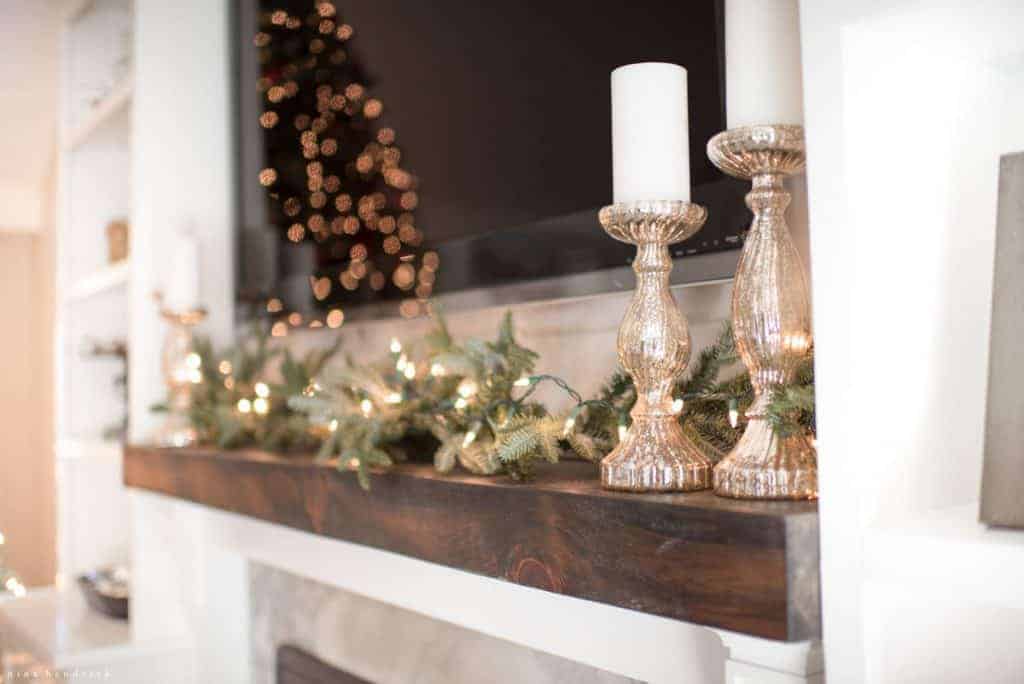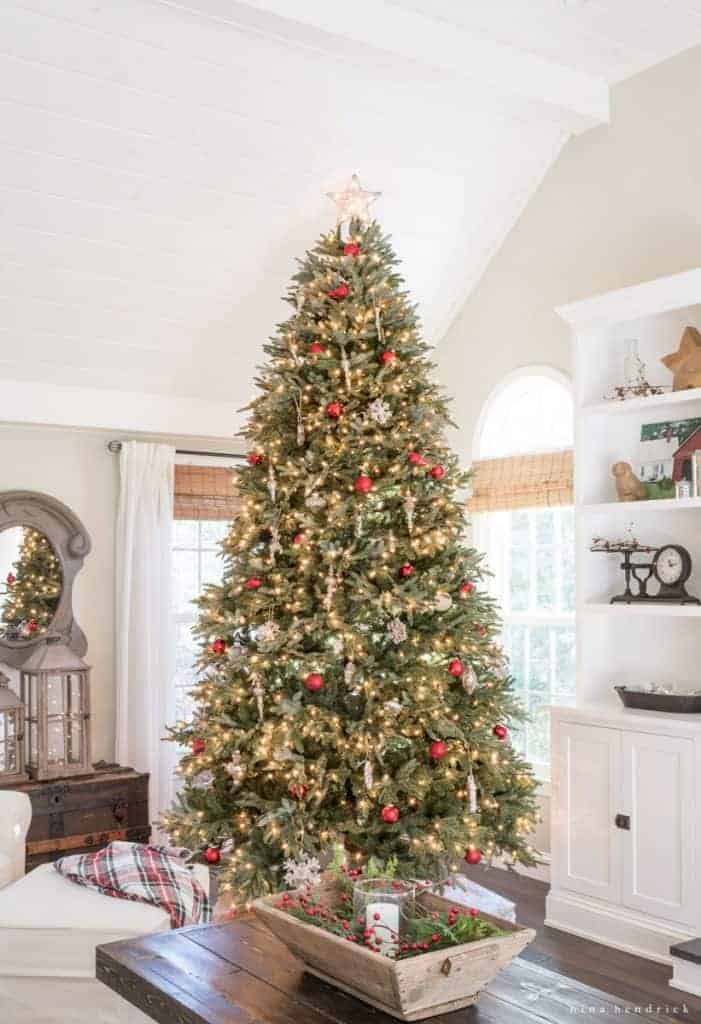 Speaking of the tree, I am so happy with how this one came out. It makes me so happy to see the bright reds, glittery glass, and painted wood ornaments. The Christmas Cooper was born we had a similar theme and it always makes me think of waiting for him to arrive!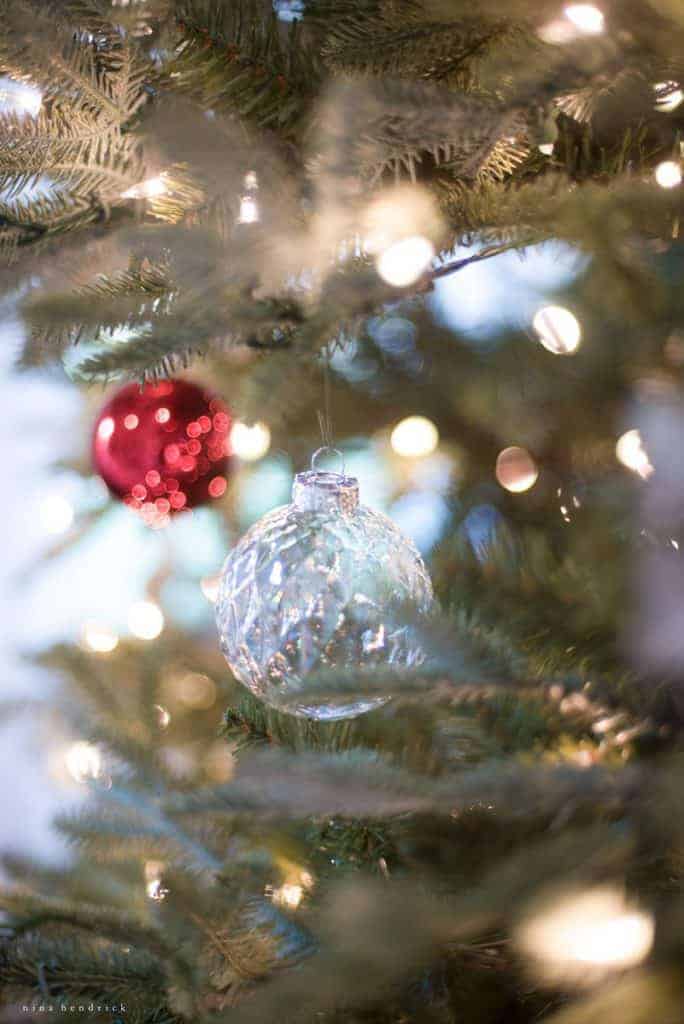 A few have asked me whether I ever let the kids decorate and etc. They will be putting their sentimental ornaments up on this tree next week, and we always do plenty of crafting. I'll talk about that another day!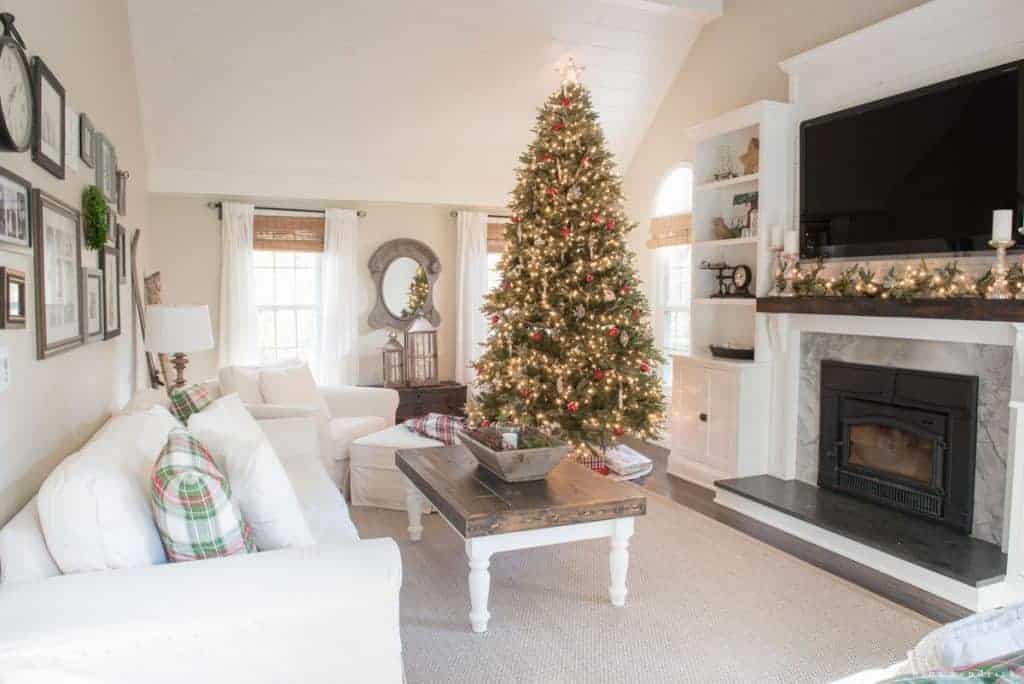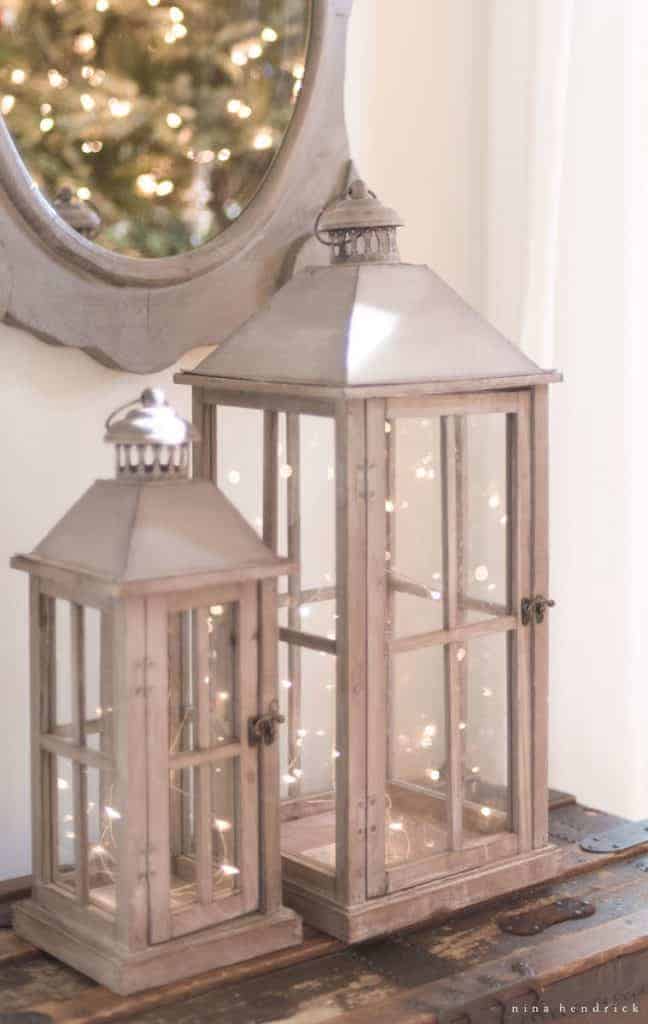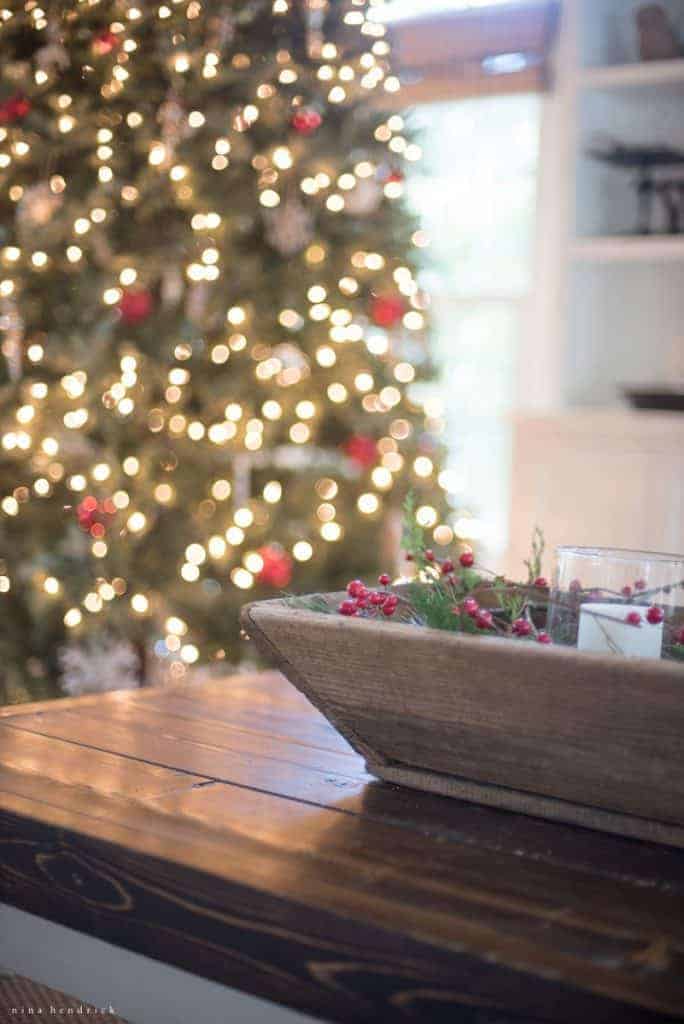 This wooden crate was one of my Brocante souvenirs from my trip to France last summer (which I'm still writing about, mark that down for the world's record to write a blog post.). I filled it with some simple evergreen clippings and pine and a glass hurricane. It's such a quick but lovely centerpiece.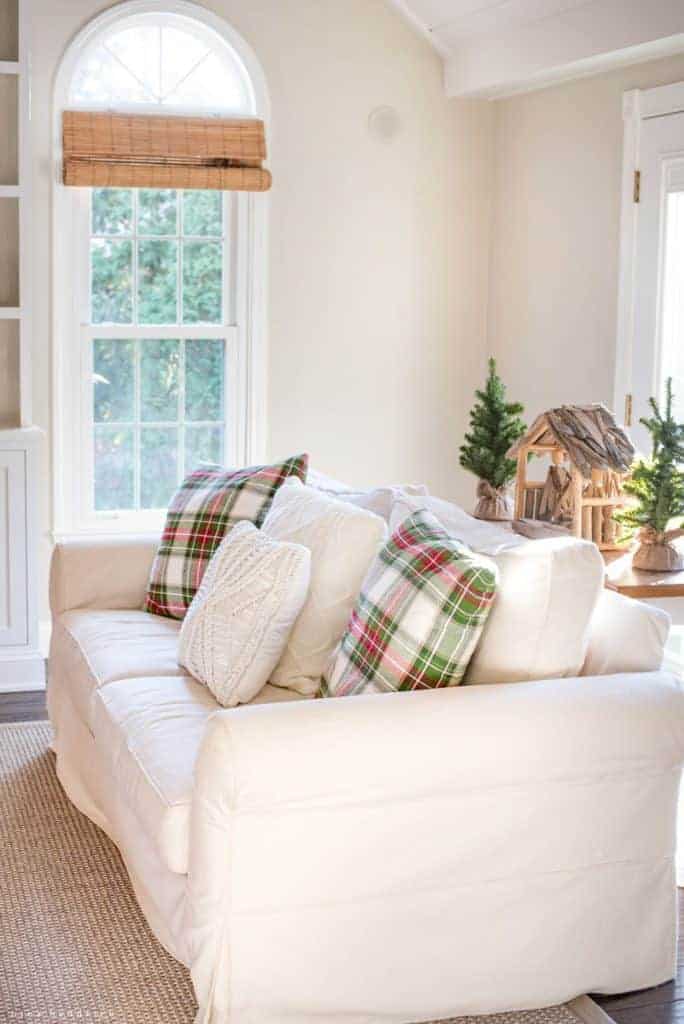 Shop the Family Room

Full Source List Available Here

Breakfast Nook
The next room you step into is our breakfast nook. I've written before about how this little room is the heart of our home. We do all of our living here. I have it set up with all of the supplies to make sugar cookies with the kids!

This may have been the simplest swap ever, but I switched out the fall wheat for red berries. I love the way they look in the milk bottles!

Full Source List Available Here
Kitchen

As with the other rooms (and the evolution of my decor in general). I kept the Christmas touches in the kitchen simple.

I have to give a quick shoutout to my friend Cami, who co-authored that beautiful book with her sister Marci. I will be sharing my adventures with the pressure cooker soon. You can catch Cami's tour today, too!

Here's another sneak peek. After years of frustration, I finally came up with a design for what I referred to as the Problem Wall. No more cluttered desk! I will be sharing the details later this week.

Full Source List Available Here
Thank you so much for stopping by to tour my home today! I will be getting ready for the real-life housewalk for the rest of this week. After it's all done, I'm going to snuggle up in my PJs surrounded by all of the pretty decor and read a book. Merry Christmas to you and yours!
Make sure to stop by and visit Brooke from Nesting with Grace as the next stop on the tour! Her eclectic style is always one of my favorites!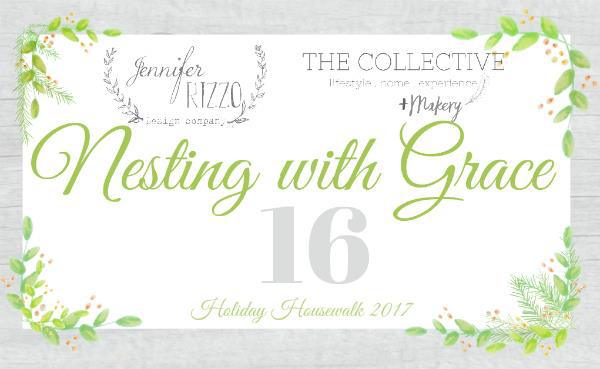 Join the Weekly Newsletter
Subscribe to get our latest content by email and access to our File Library. Download organizing and home decor printables FREE!
Nina is the owner & designer of Nina Hendrick Design Company and the Nina Hendrick blog. Along with her husband Mack, she is chronicling the journey of transforming their builder-grade 80s colonial into a modern day farmhouse. Nina and Mack live in the suburbs of Boston with their three children and golden retriever Lucy.