Get this free printable wizard school acceptance letter to help you decorate and celebrate your Harry Potter-themed Halloween or event!
I solemnly swear I am up to no good… That's right, today we're launching our Harry Potter Halloween here at Nina Hendrick Home! I can't even tell you how excited I am to share this free printable Wizard School Acceptance Letter! I'm unleashing my inner book nerd, and it's going to be a blast. 🦉⚡️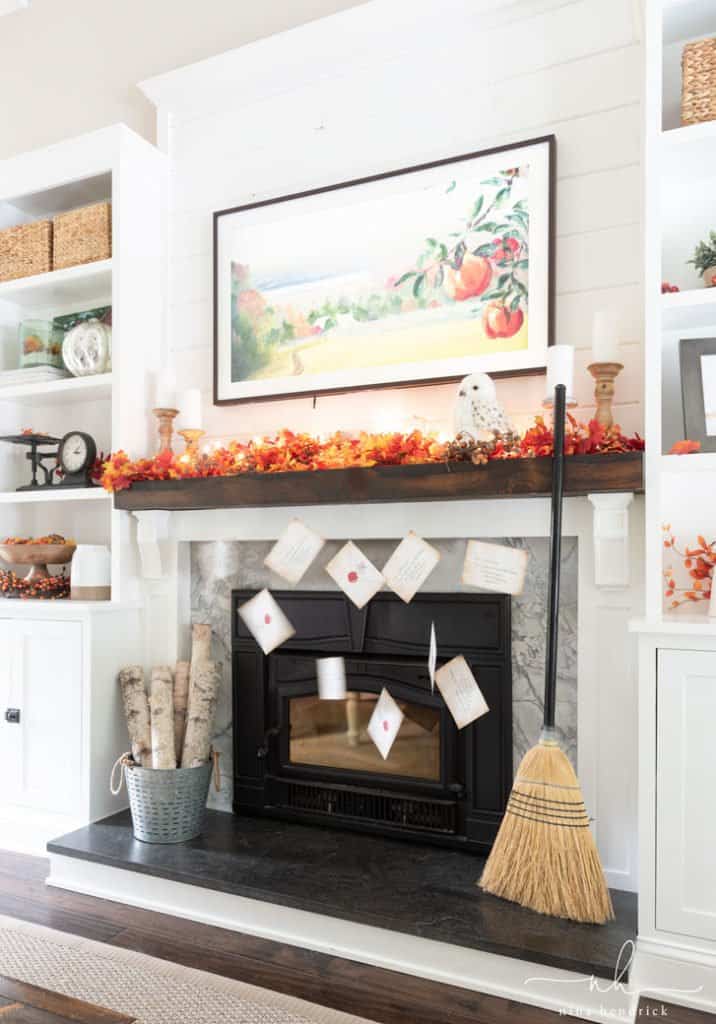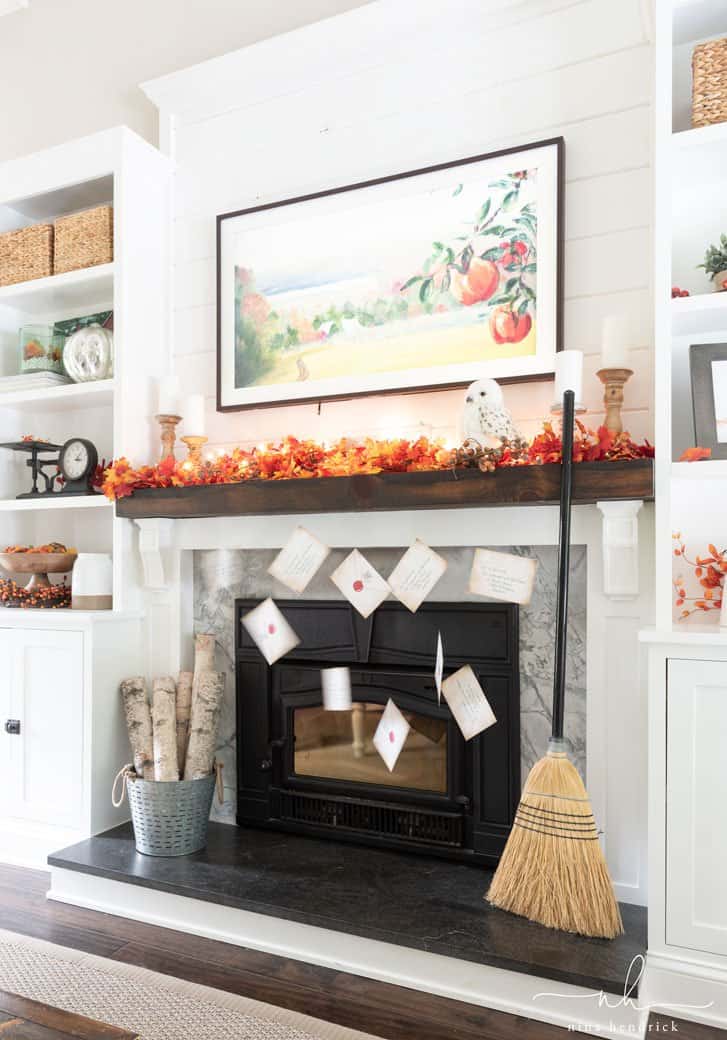 Free Printable Wizard School Acceptance Letter
I've been wanting to decorate for Halloween with a Harry Potter theme for years, and now it's actually happening! There are so many ideas, we'll see how many actually come to fruition for this particular season. All I can say is that I feel so inspired by this theme, and I know that it's one that both kids and adults will enjoy. My kids had so much fun helping me transform our mantel!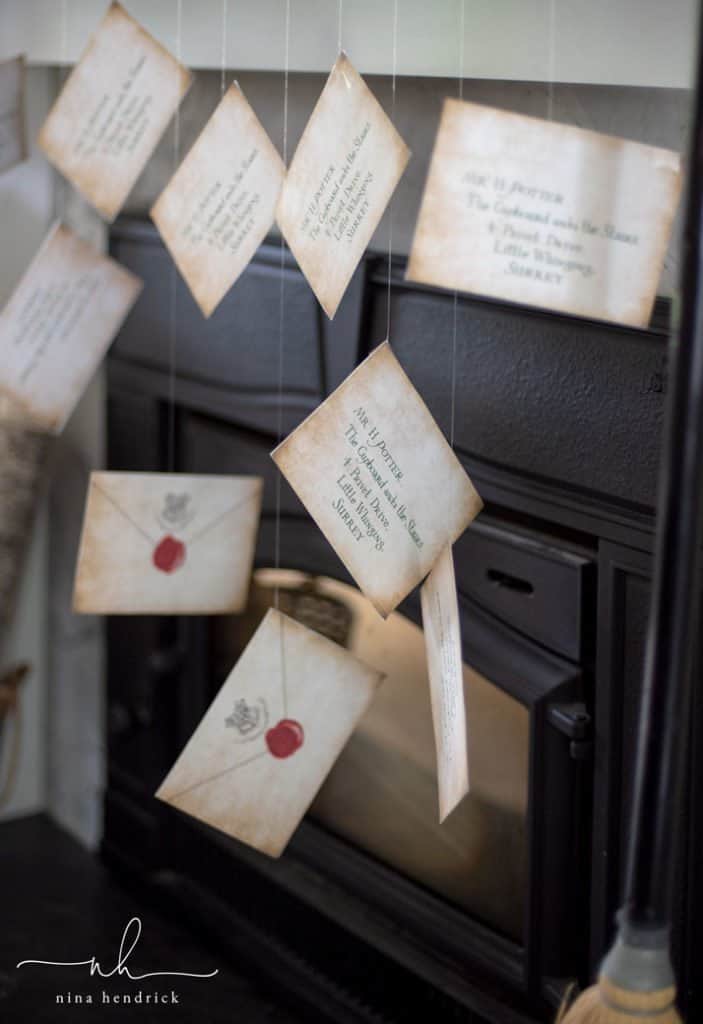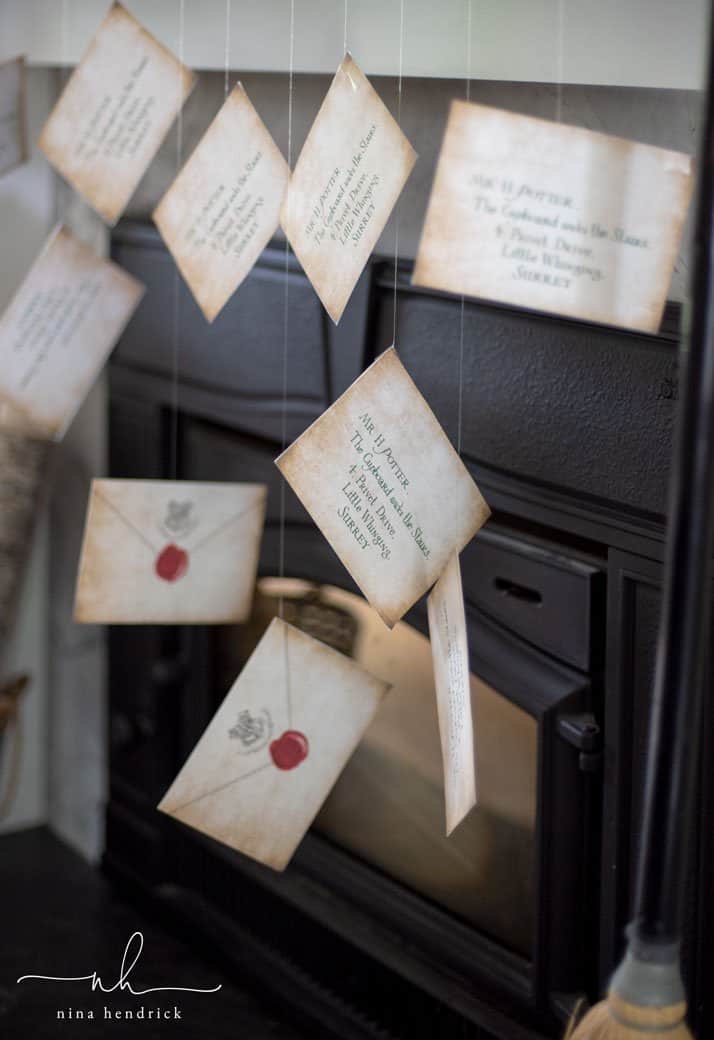 These floating wizard school acceptance letters pay homage to the scene in the first book where they are trying to get Harry his acceptance letter to Hogwarts School of Witchcraft and Wizardry. If you haven't read the books yet, I won't spoil the scene (I completely recommend reading them!), but it's a fun and lighthearted one where letters fly out of the chimney. That was how I tried to style this vignette!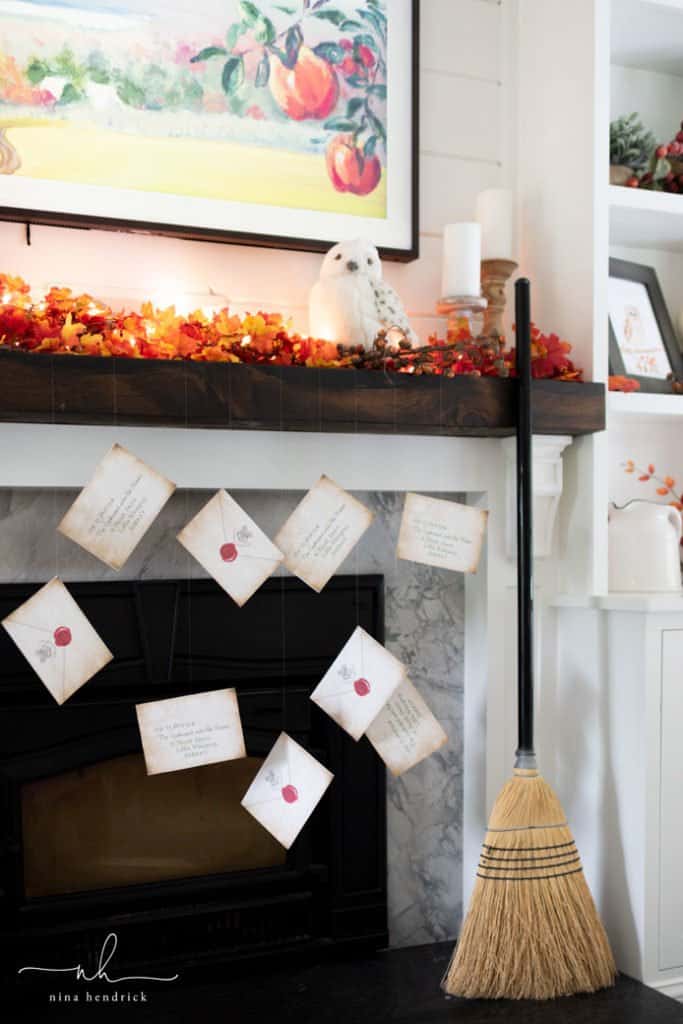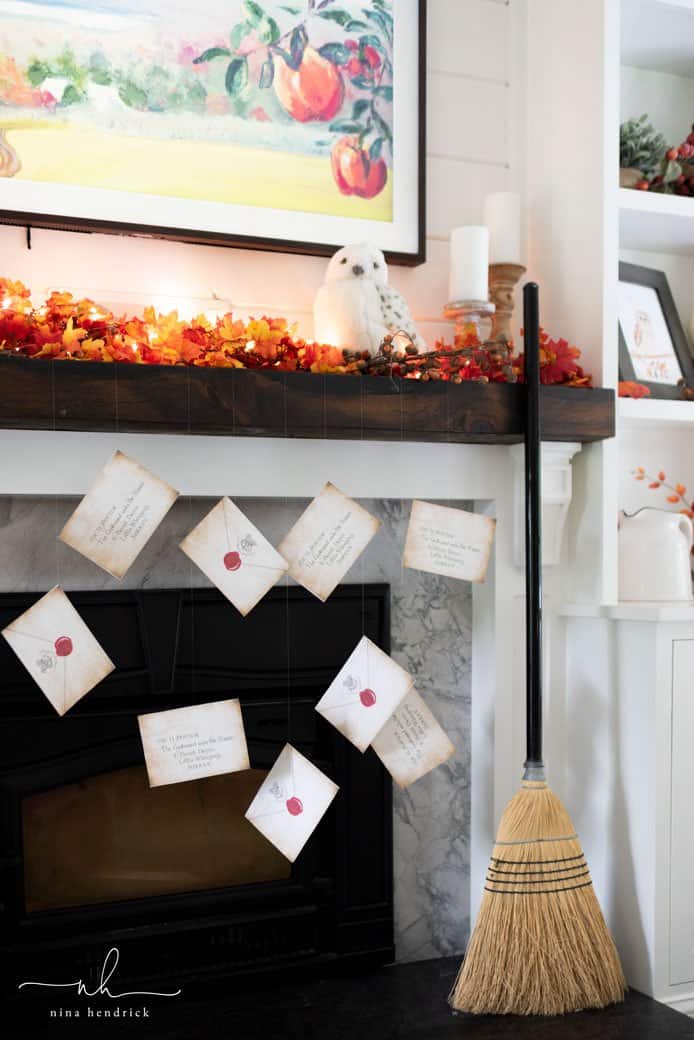 Fun Halloween Themes for Kids
My broom isn't a Firebolt, but it's still a pretty good one. You can actually buy replicas of the brooms from the movies, but we are sticking to budget-friendly ideas here.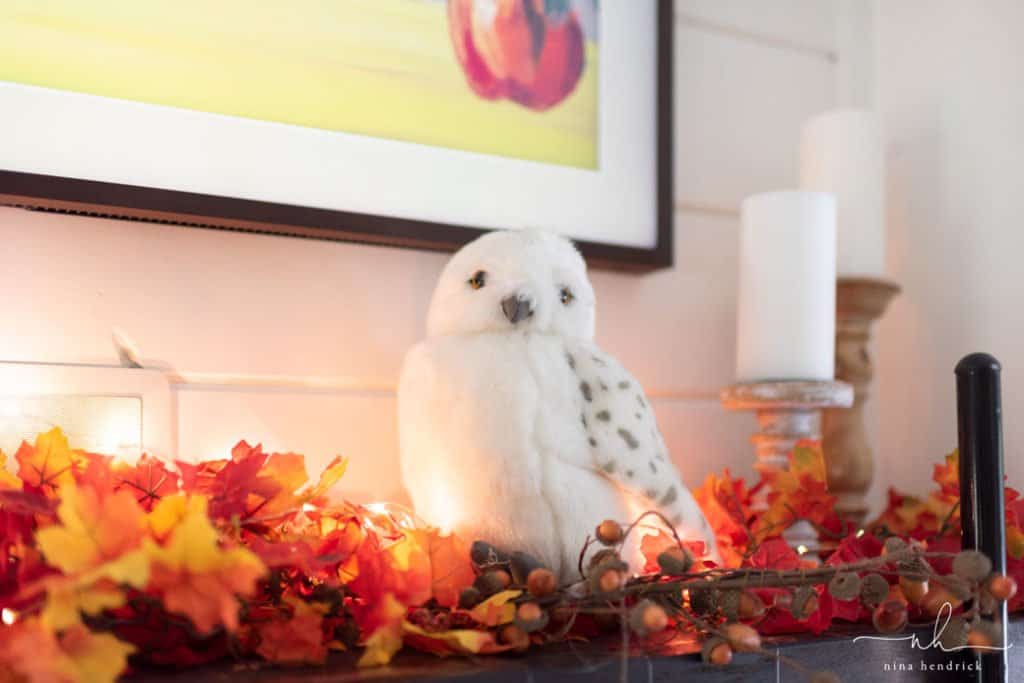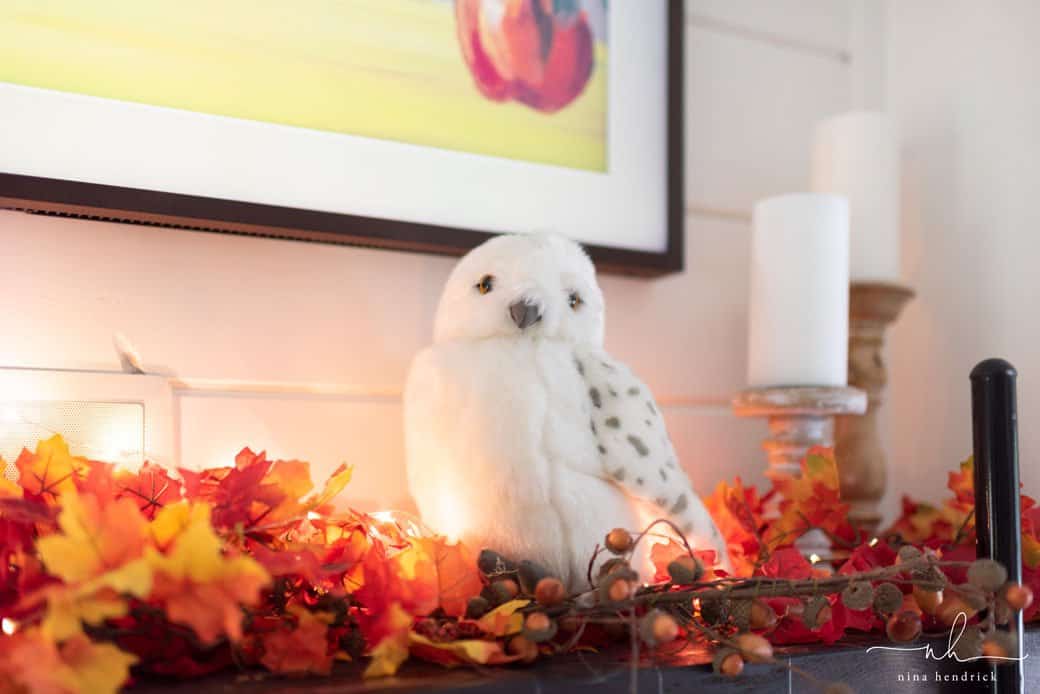 Hedwig technically isn't in the books yet during this particular scene, but I couldn't resist including her in some way. She's my favorite character!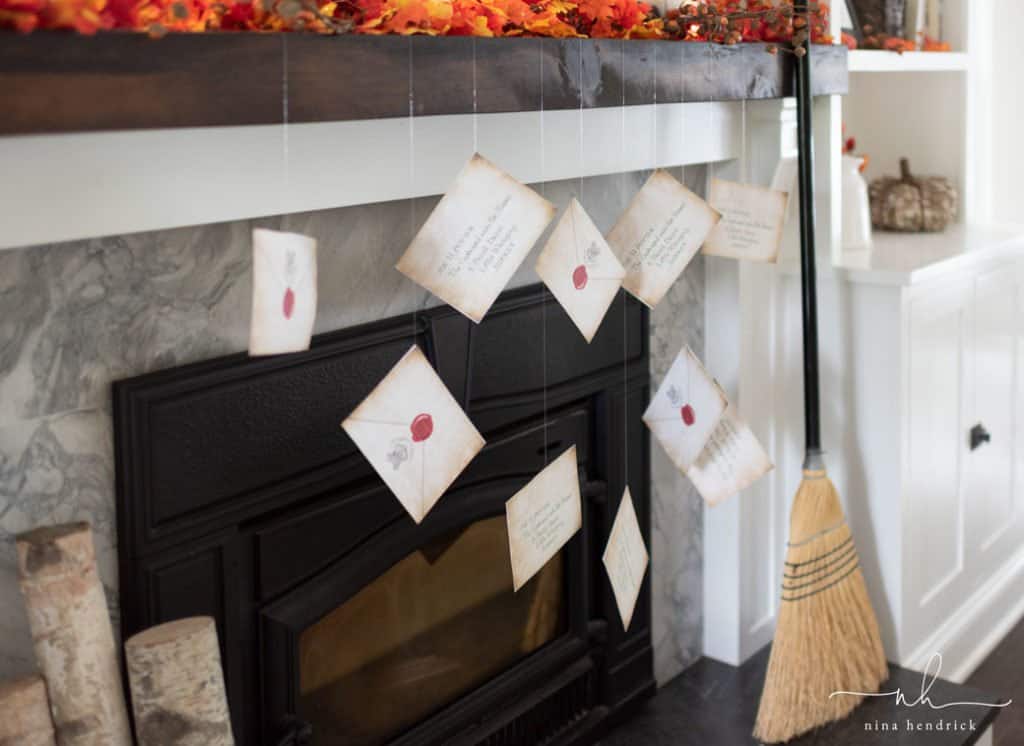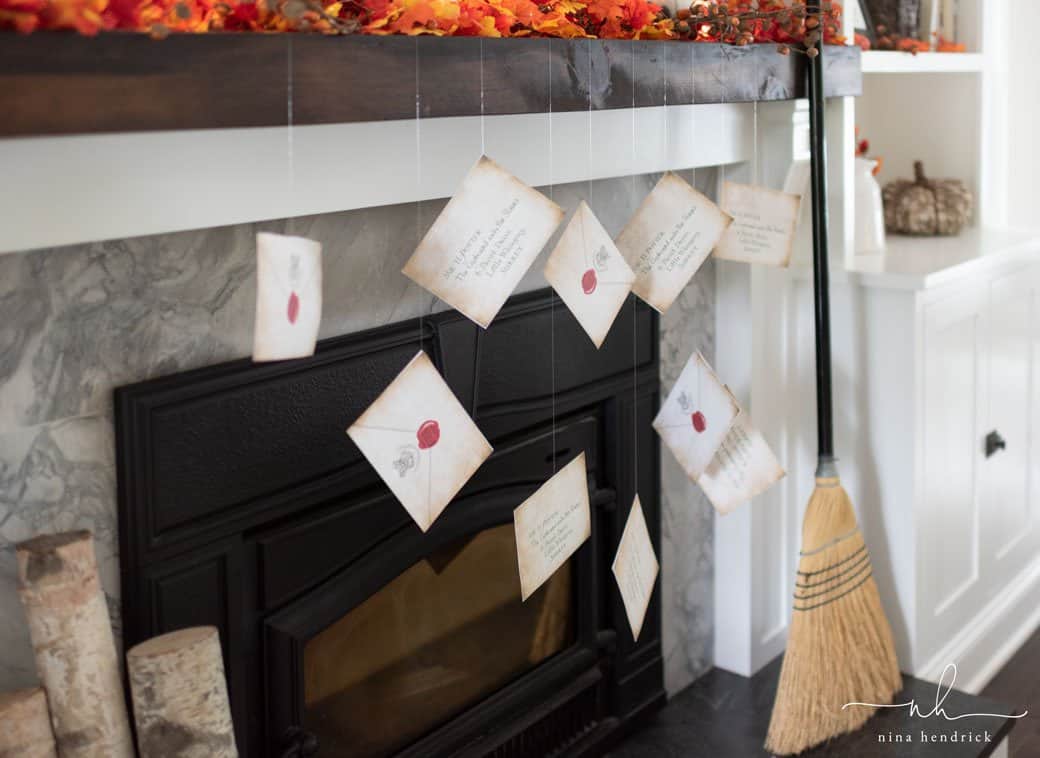 How to Create Floating Hogwarts Letters
I printed the letters onto cardstock and then glued and taped the front and backs together with a piece of fishing wire between. They actually look a little less like they are floating in these photos than in real life- in real life, you can't see the wire as easily!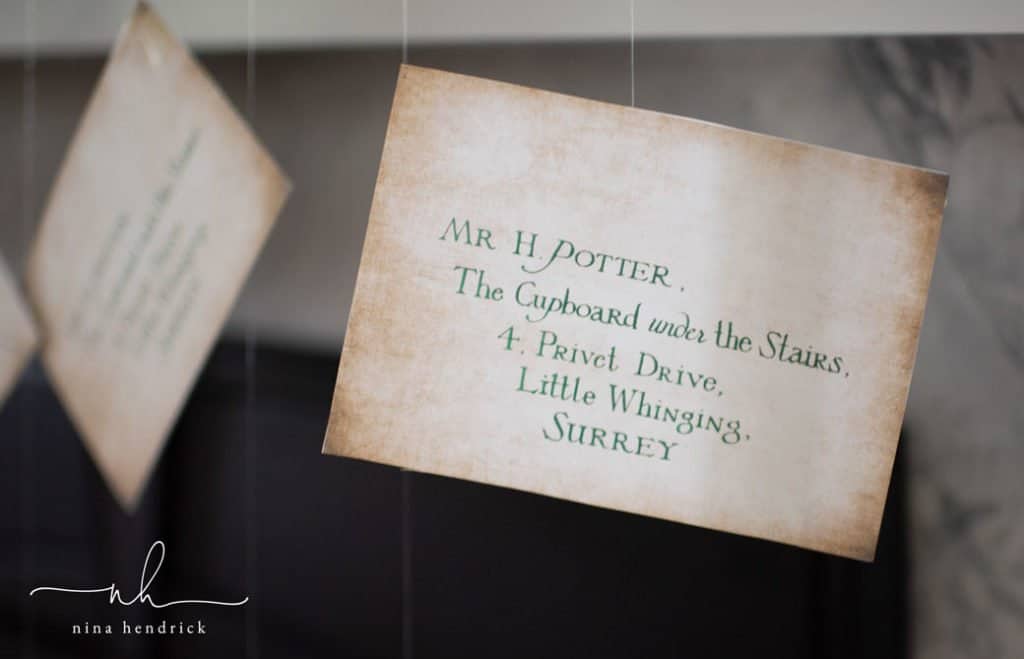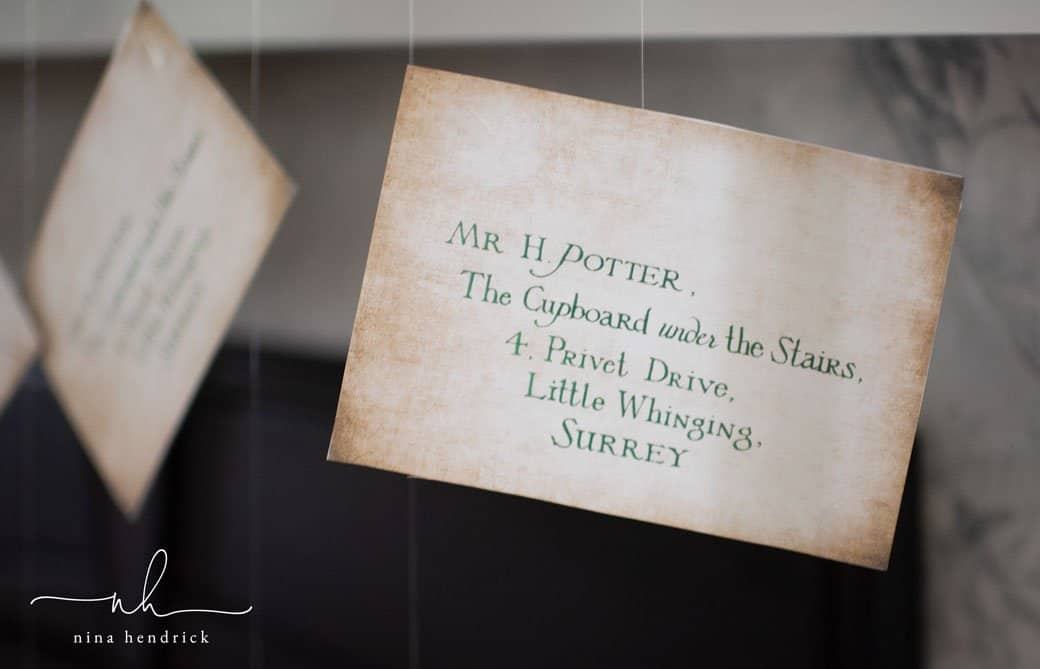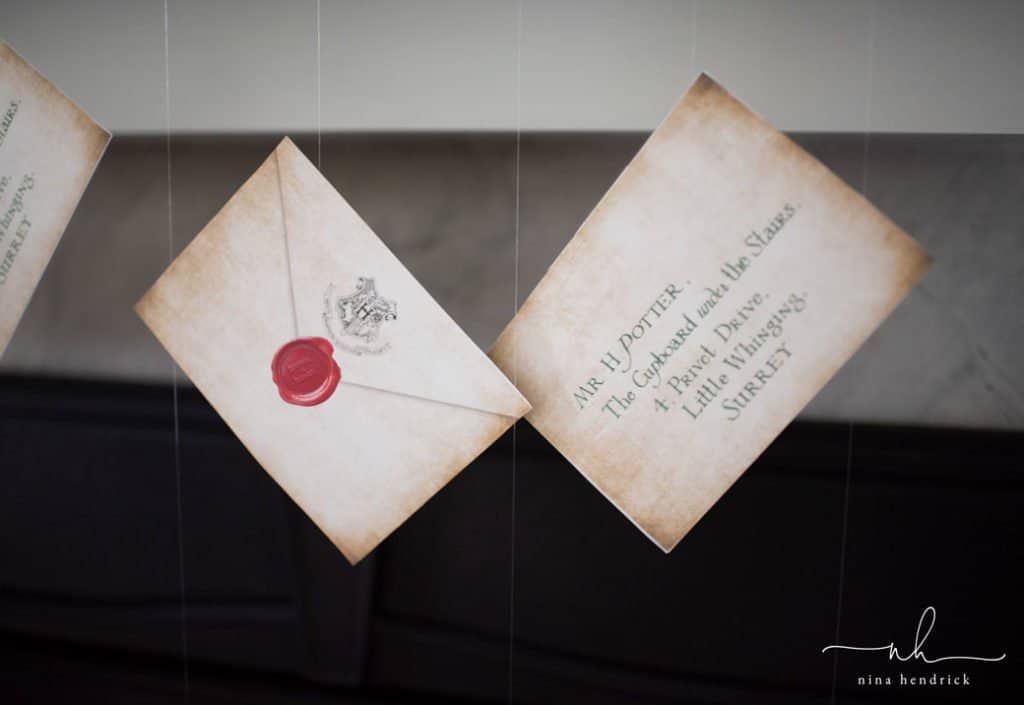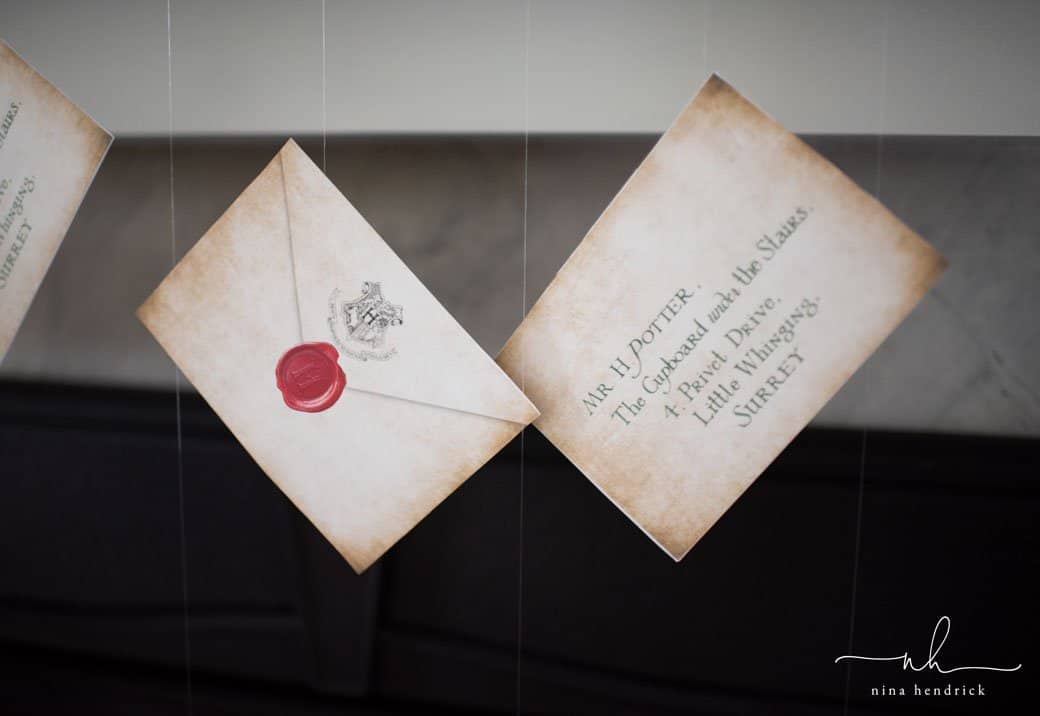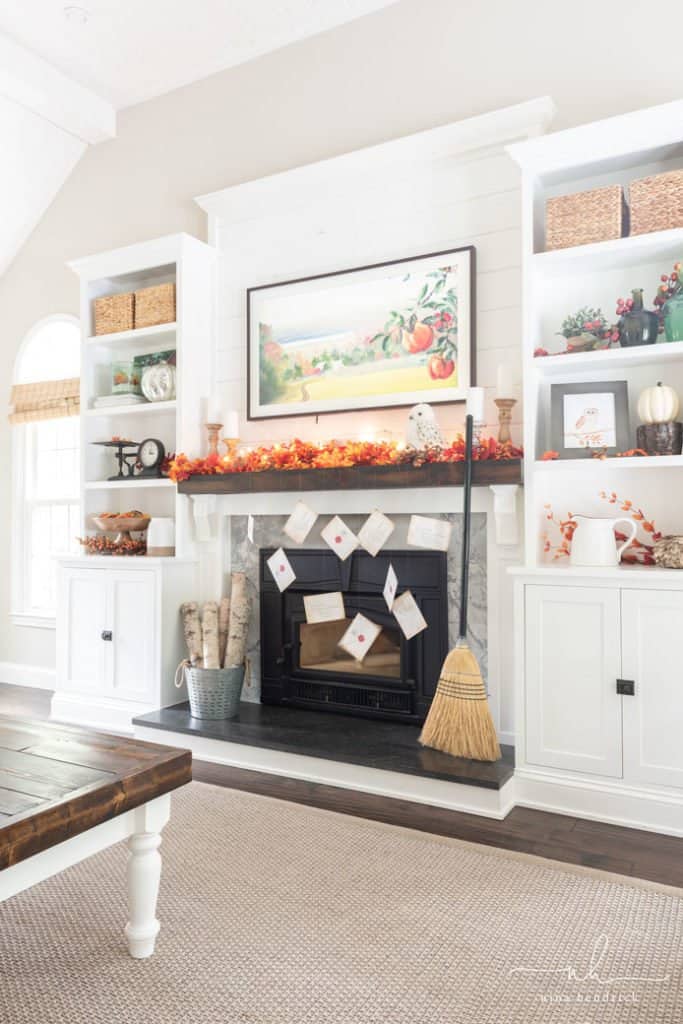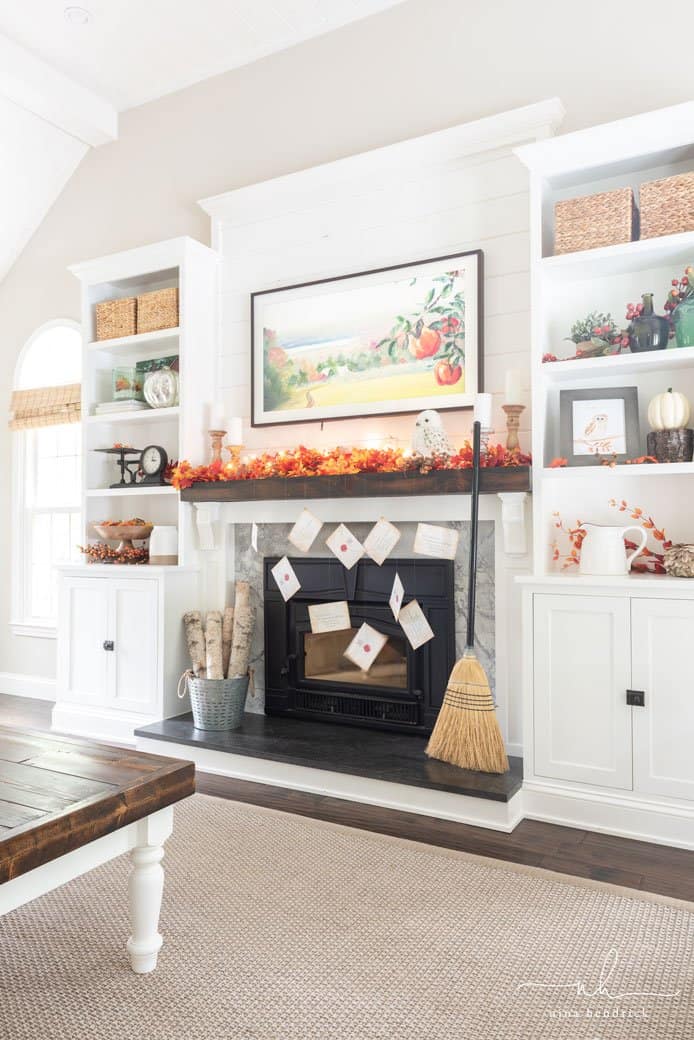 I found the font here, and you can actually make the letters using a slightly different method using their instructions.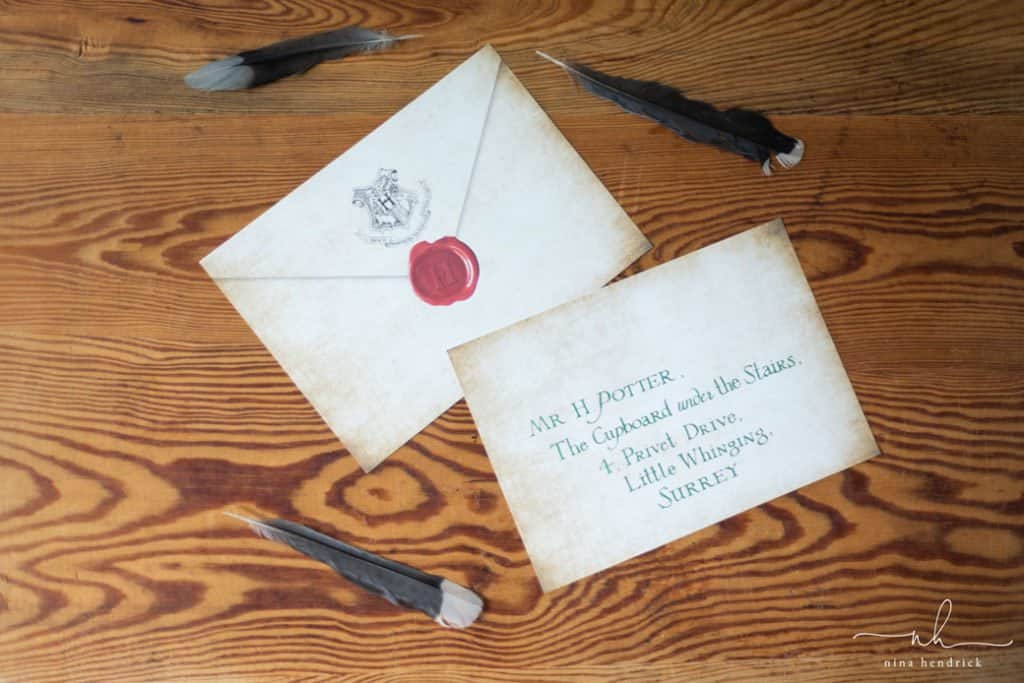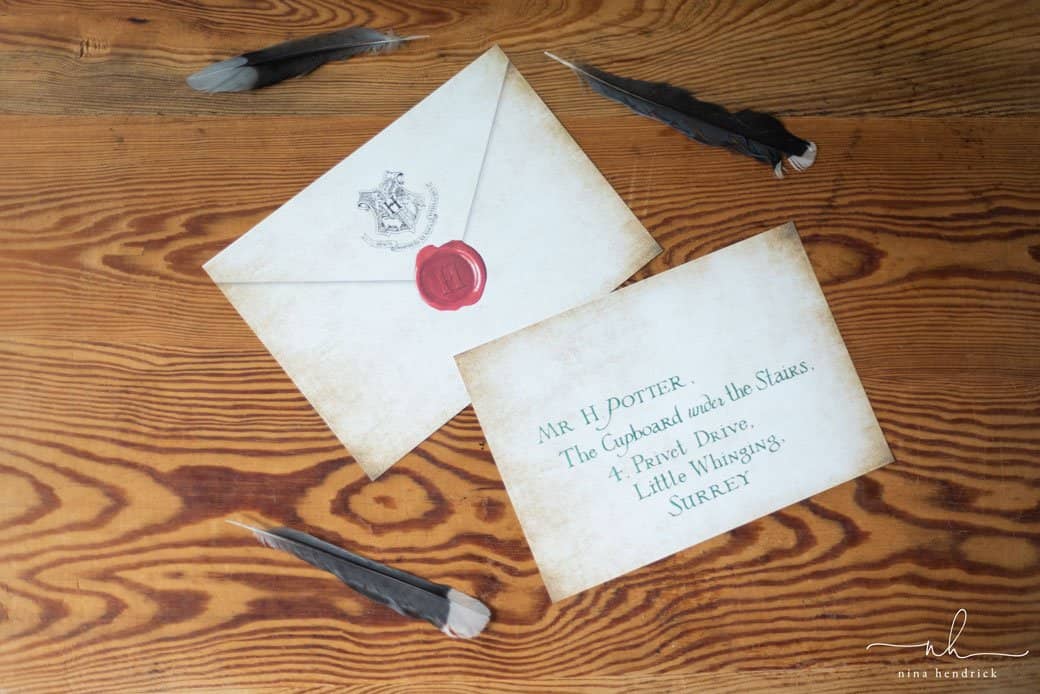 Otherwise, you can download the free printables by entering your email below. Access to the Printables Library will be sent to your inbox!
Enter Your Email Below to Receive Access to the Free Printable Wizard School Acceptance Letter
I hope that this freebie inspires you to create your own version of this fun scene! If you do, make sure to tag @ninahendrickhome on Instagram so we can share in our stories!
Pin It For Later | Floating Hogwarts Acceptance Letters