Get this free printable Hogwarts acceptance letter envelope to help you decorate and celebrate your Harry Potter-themed Halloween or birthday party!
Hey there, Harry Potter fans! Ever pictured yourself getting that magical Hogwarts acceptance letter? Well, guess what? Your wizarding adventure is just about to start! Picture this: you're holding an awesome envelope, like a special invite to a world of fun and mystery. If you're a Harry Potter enthusiast (and we know you are!), this is like stepping right into your favorite story.
So, are you ready for some magical fun? Dive into a world where spells and potions are the norm. With our super cool Hogwarts acceptance letter envelope printable, you're not just reliving the Harry Potter magic, you're a part of it! Imagine being right in the middle of that amazing moment when the letters fly everywhere, just like in the books. It's all about fun, enchantment, and a bit of wizarding wonder!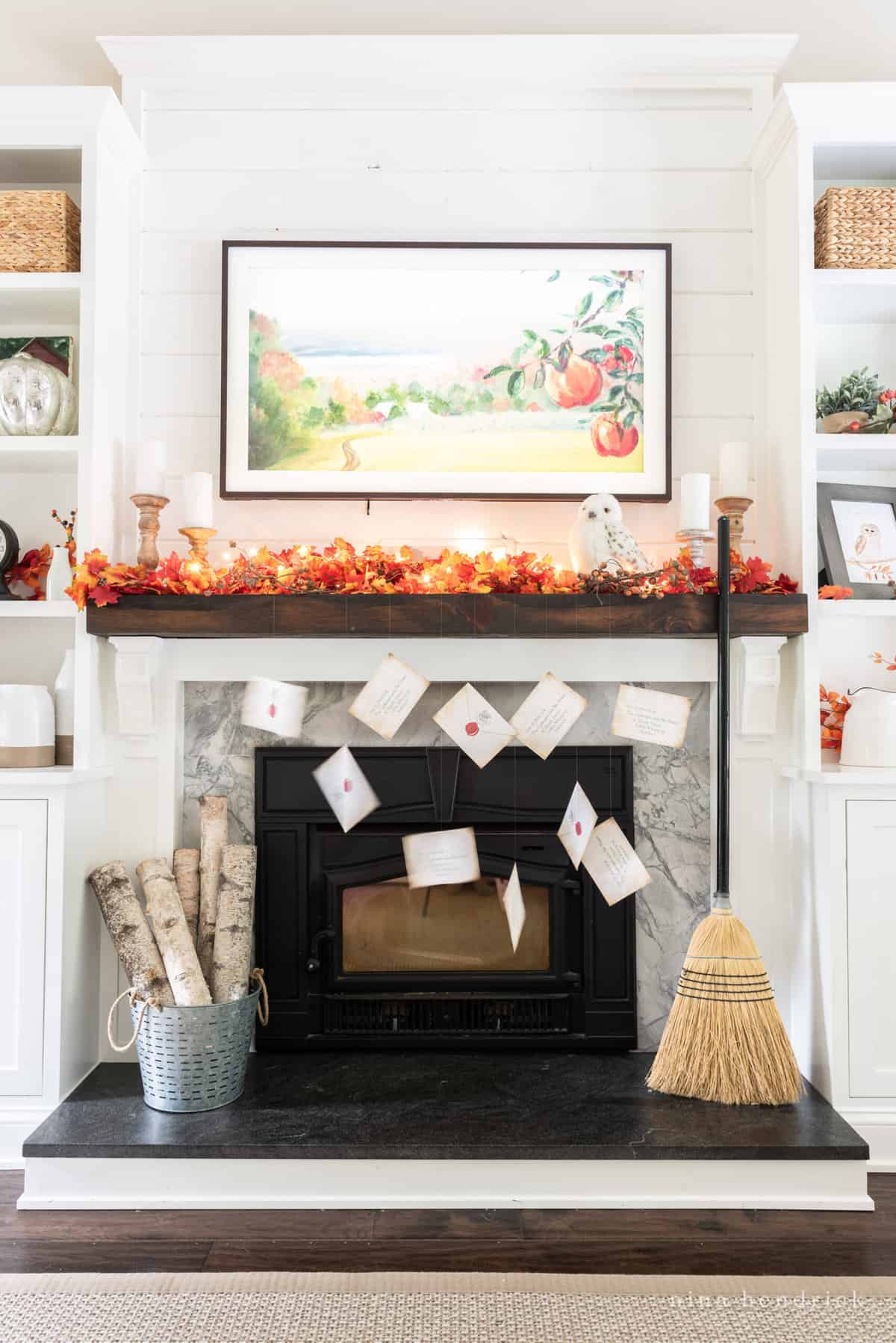 Ready to turn your space into a scene straight out of Harry Potter? Our printable is perfect for parties, or anytime you feel like adding a bit of wizarding flair to your day. It's time to wave your wands, put on your coolest robes, and jump into a world where magic is absolutely real. Every envelope is your ticket to a world of wonders. Let's make some magic! 🦉⚡️
If you're looking for more Harry Potter ideas, this Halloween roundup includes another fun vignette!
Free Printable Hogwarts Acceptance Letter Envelope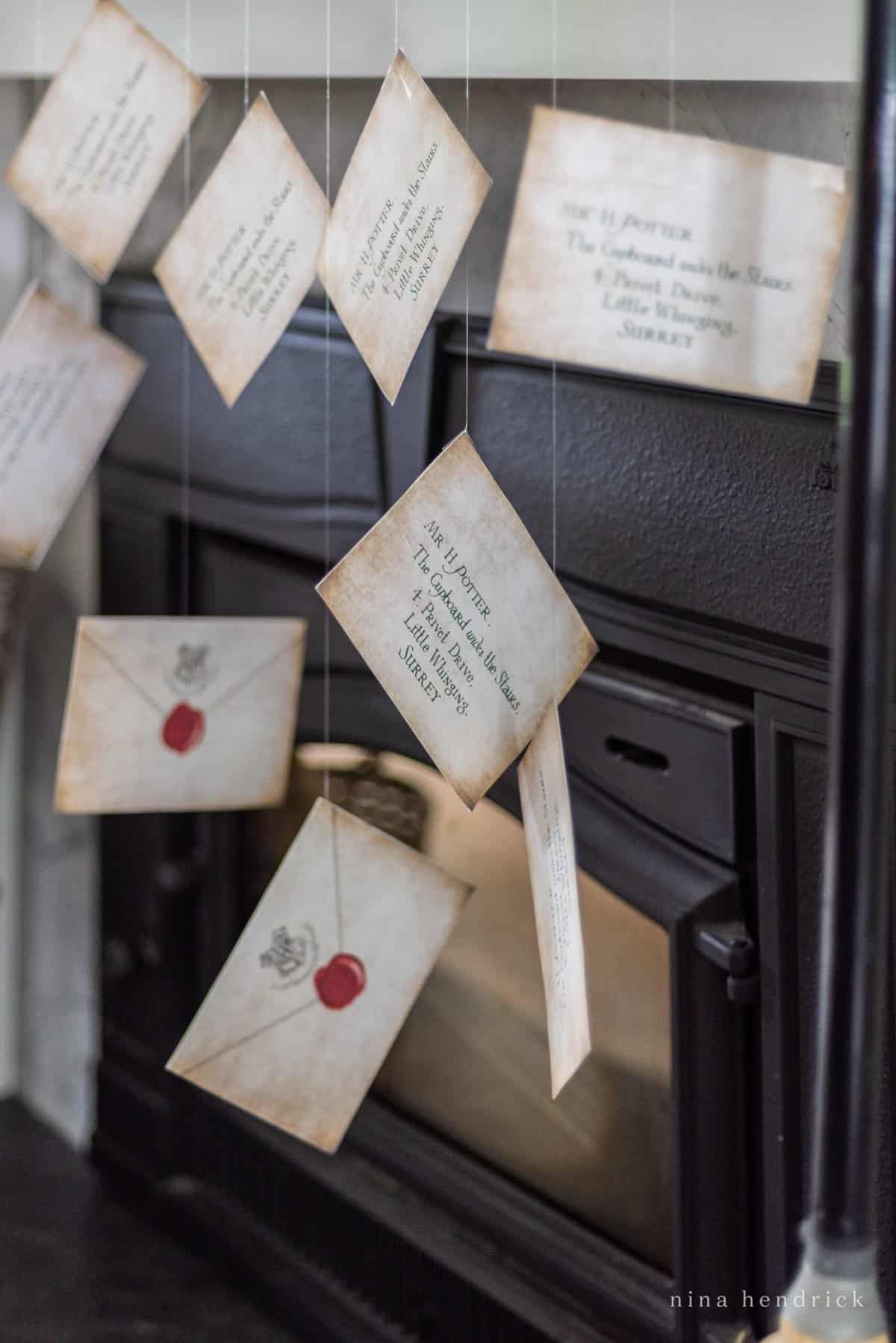 These floating wizard school acceptance letters pay homage to the scene in the first book where they are trying to get Harry his acceptance letter to Hogwarts School of Witchcraft and Wizardry. If you haven't read the books yet, I won't completely spoil the plot (I completely recommend reading them!), but it's a fun and lighthearted scene where letters fly out of the chimney. That was how I tried to style this vignette!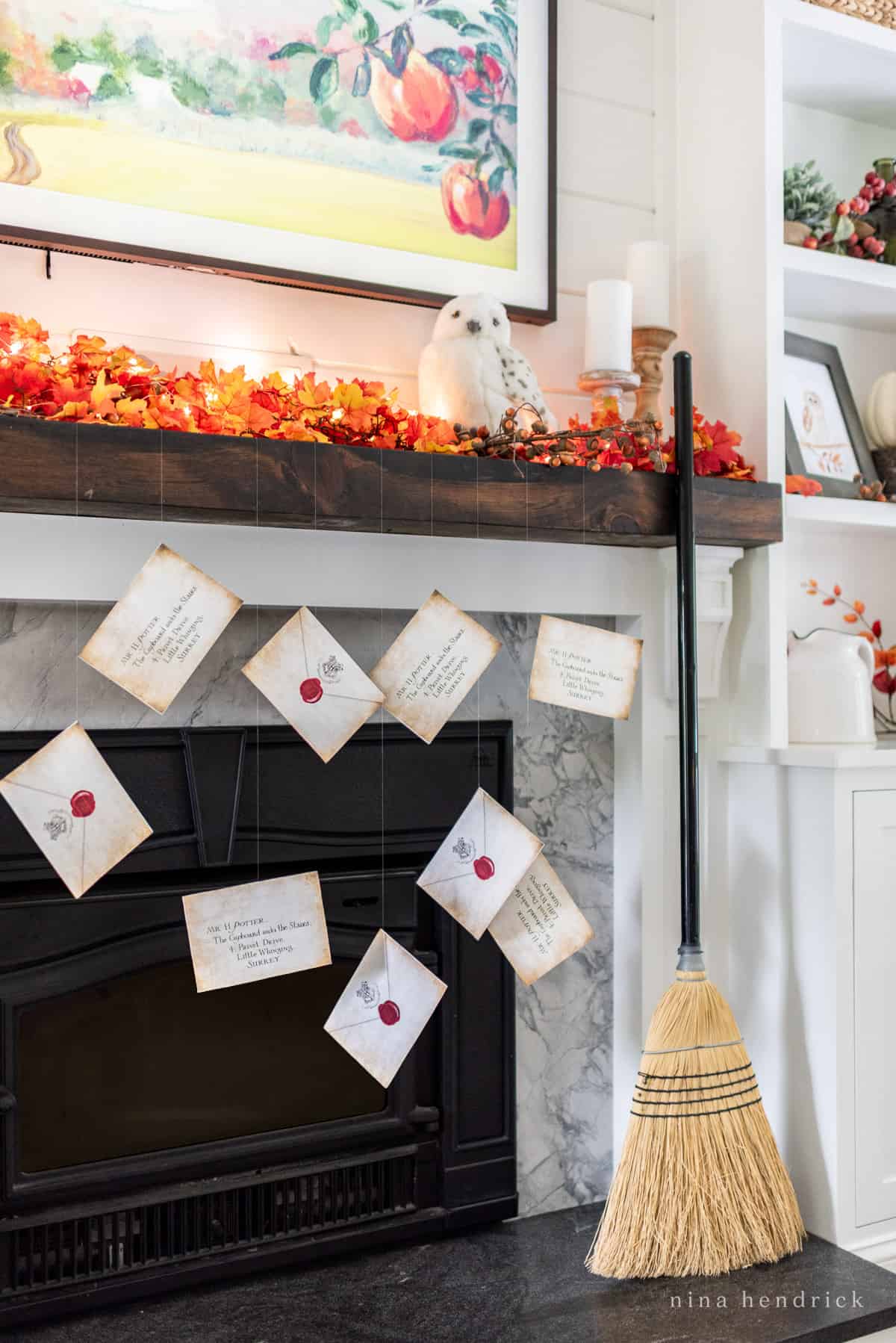 Fun Halloween Themes for Kids
My broom isn't a Firebolt, but it's still a pretty good one. You can actually buy replicas of the brooms from the movies, but we are sticking to budget-friendly ideas here.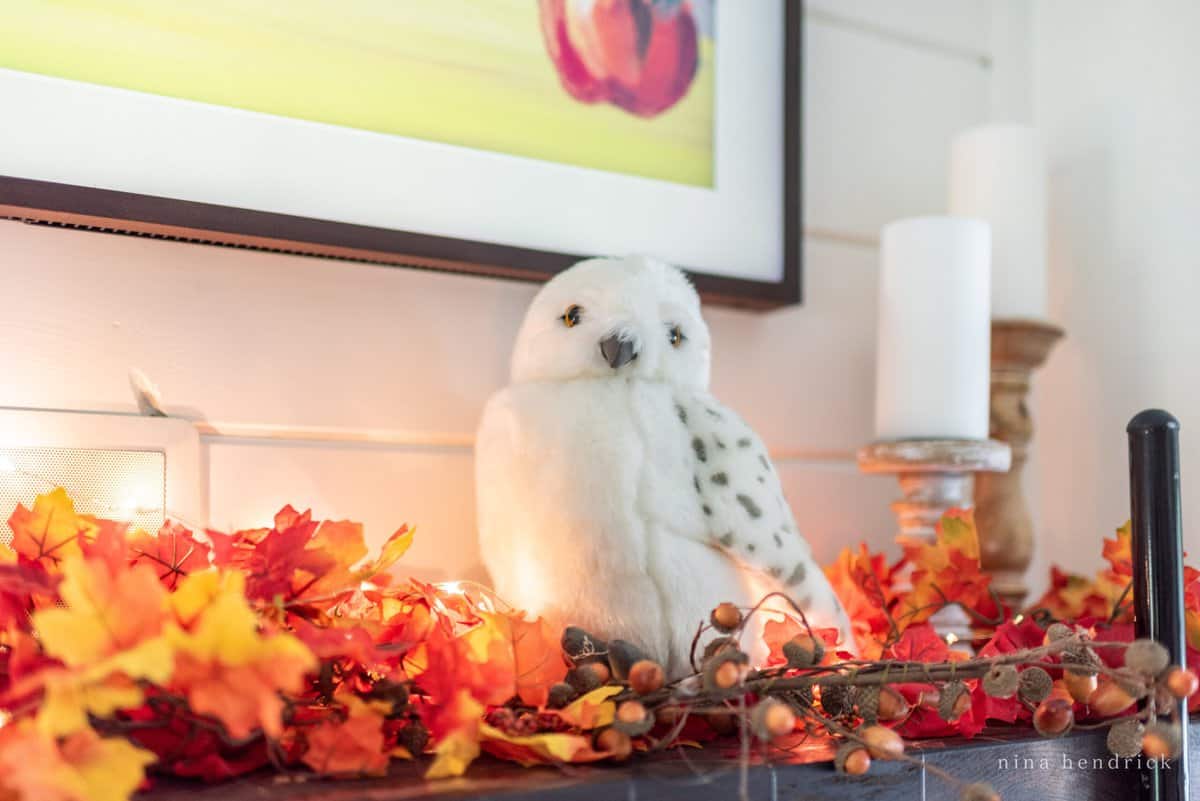 Hedwig technically isn't in the books yet during this particular scene, but I couldn't resist including her in some way. She's my favorite character!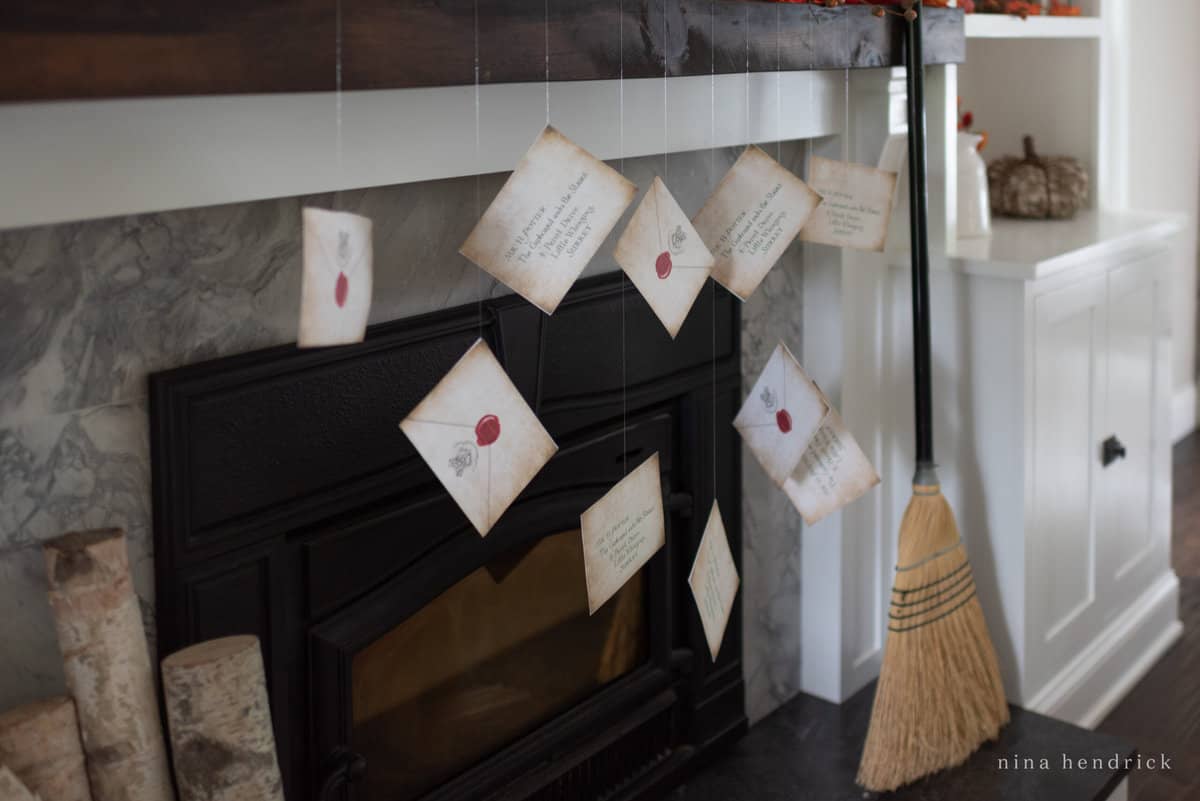 How to Create Floating Hogwarts Envelopes
I printed the letters onto cardstock and then hot glued and taped the front and backs together with a piece of fishing wire between. They actually look a little less like they are floating in these photos than in real life- in real life, you can't see the wire as easily!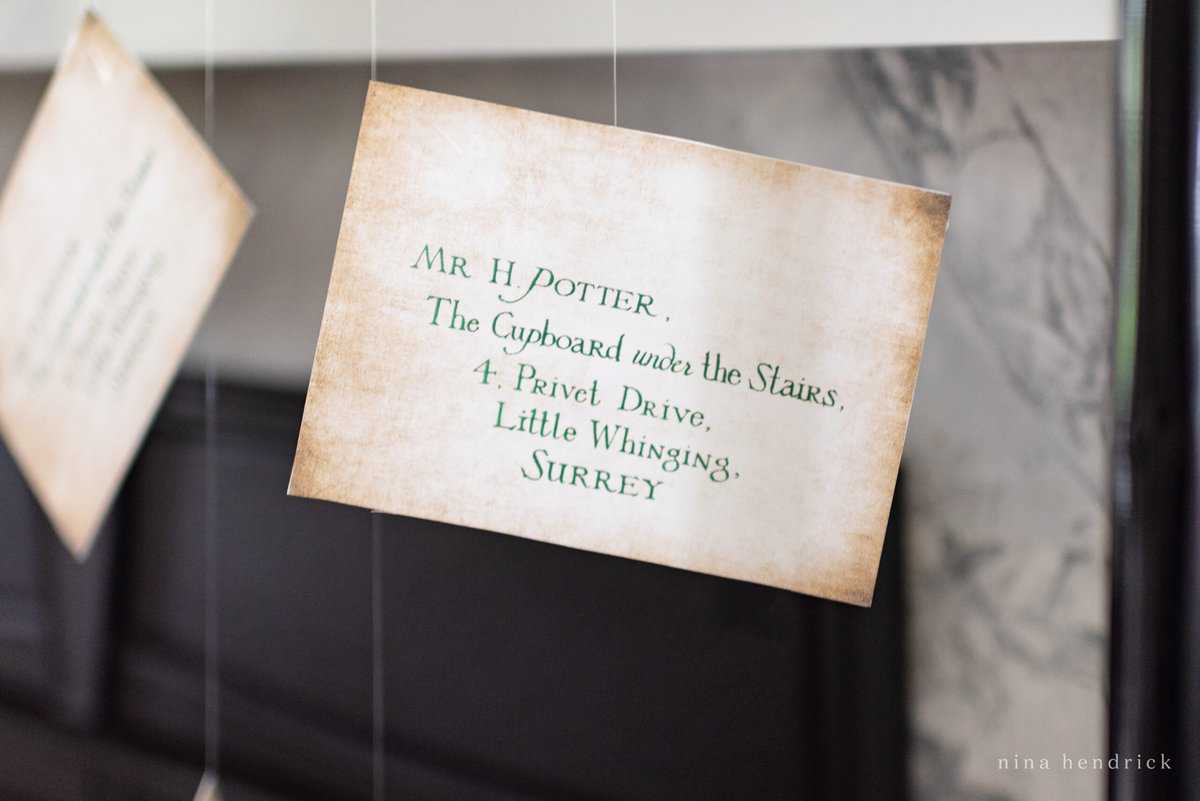 Our enchanting Hogwarts envelope printable sets the scene, but we've left the letter part up to you. Think of it as your personal touch to the magic! If you're looking to craft a letter that's just as spellbinding, there are plenty of cool ideas and templates available online. It's your chance to get creative and write a Hogwarts acceptance letter that's as unique as you are. Perfect for party invitations or just for fun, these letters can add that extra spark of magic to your wizarding adventure.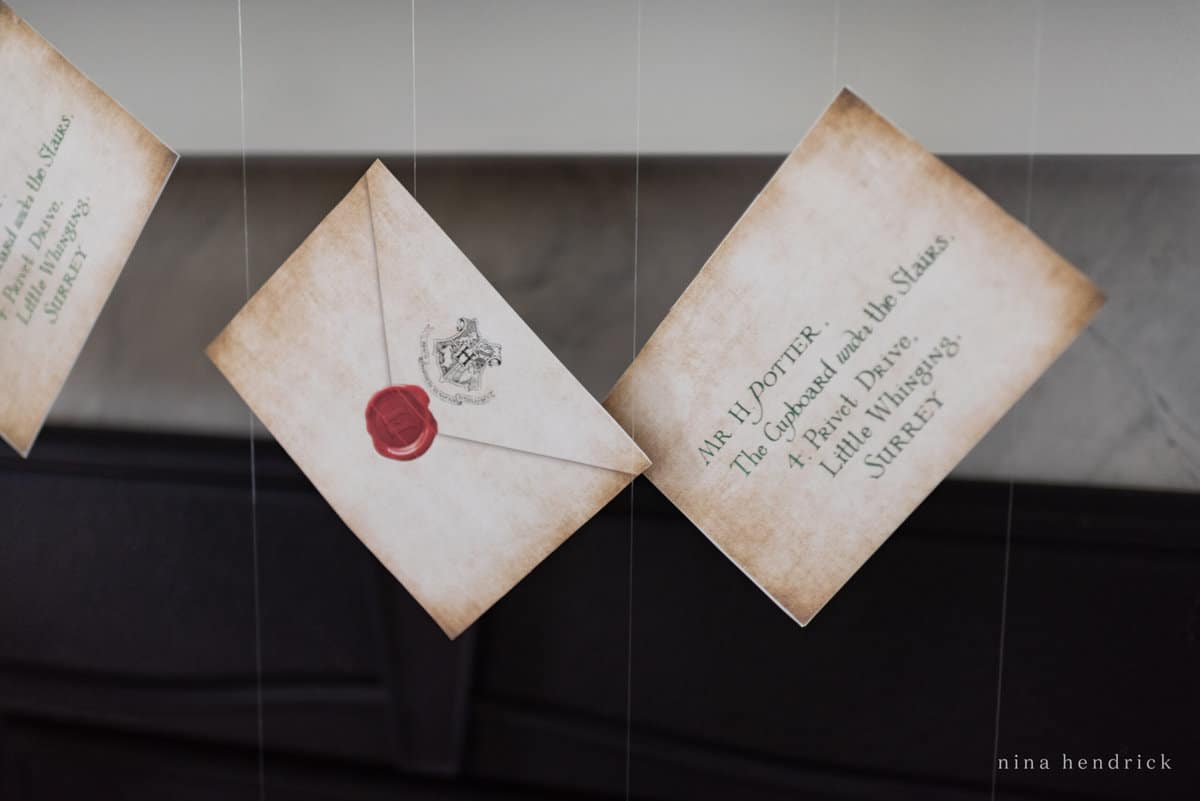 Want to make your Hogwarts envelopes look like they've flown straight out of the Harry Potter books? It's easy and fun! Give them a vintage, well-traveled look by staining them with a bit of tea or coffee. It's a simple trick that adds loads of character. And for an extra dash of wizardry, why not seal them with wax? Melting some wax and pressing in a cool seal – maybe your initial or a magical symbol – will make your envelopes absolutely spellbinding. These little touches are super fun to do and make your magical mail look like it's just arrived from Hogwarts!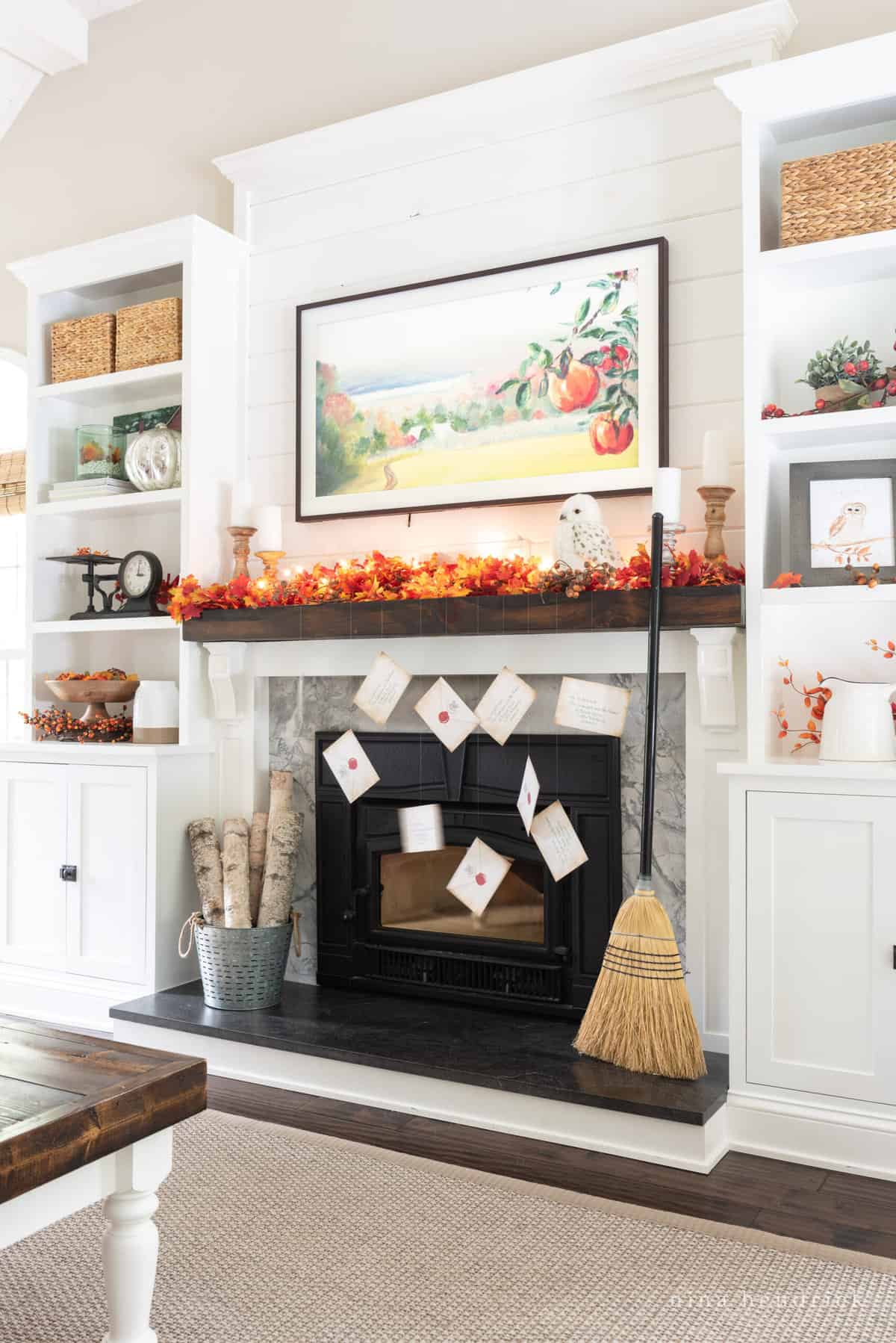 I found the font here, and you can actually make the letters using a slightly different method using their instructions.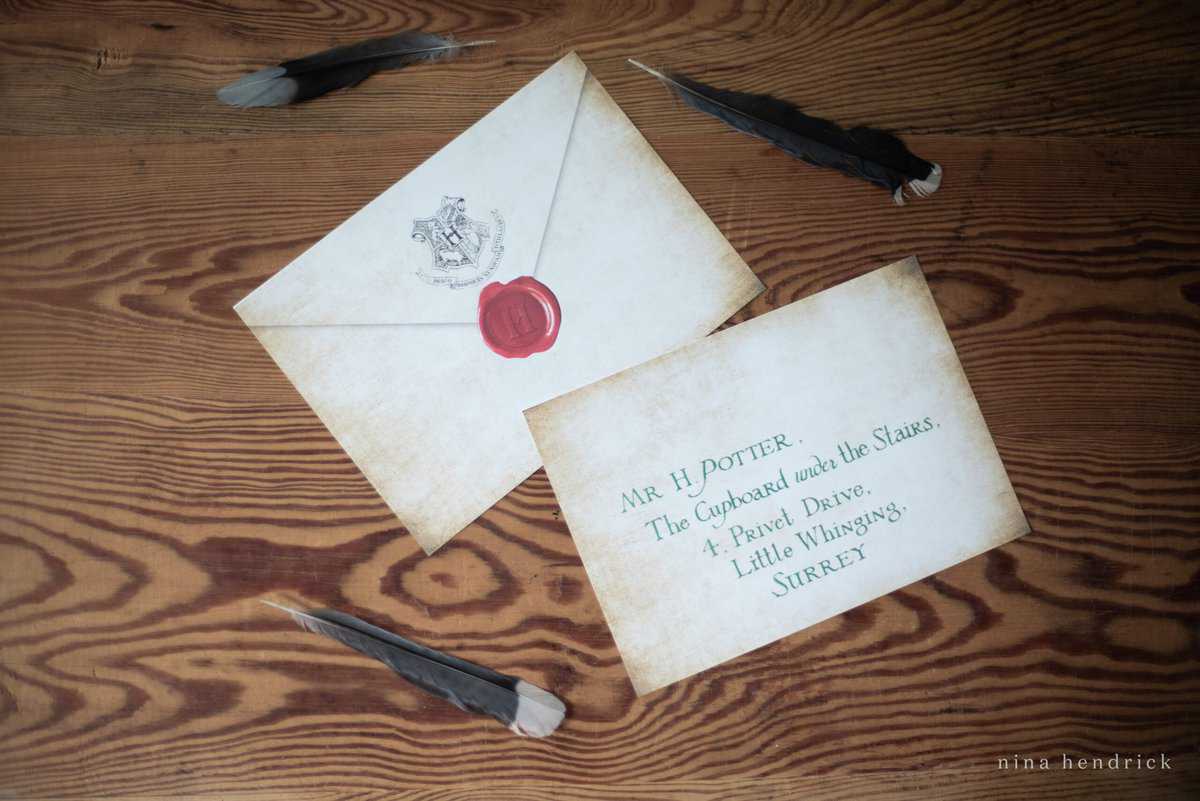 Otherwise, you can download the free printables by entering your email below. Access to the Printables Library will be sent to your inbox!
Enter Your Email Below to Receive Access to the Free Printable Wizard School Envelope
email subscribers get access
to all of my free printables
After you sign up, a link will be sent to your inbox with instructions for how to access these printables in our gallery (which also has many more options for you to decorate with!).
I hope that this freebie inspires you to create your own version of this fun scene! If you do, make sure to tag @ninahendrickhome on Instagram so we can share in our stories!
Pin It For Later | Floating Harry Potter Envelopes