This moody fall tablescape is inspired by an oil still life painting and features different harvest fruits and a bounty of flowers.
Welcome to our Fall table! I've been wanting to create a moody Fall tablescape like this for a couple of years and it's exciting to finally bring it to life. If you love this darker vibe, you can also see how I evolved this tablescape for Halloween here!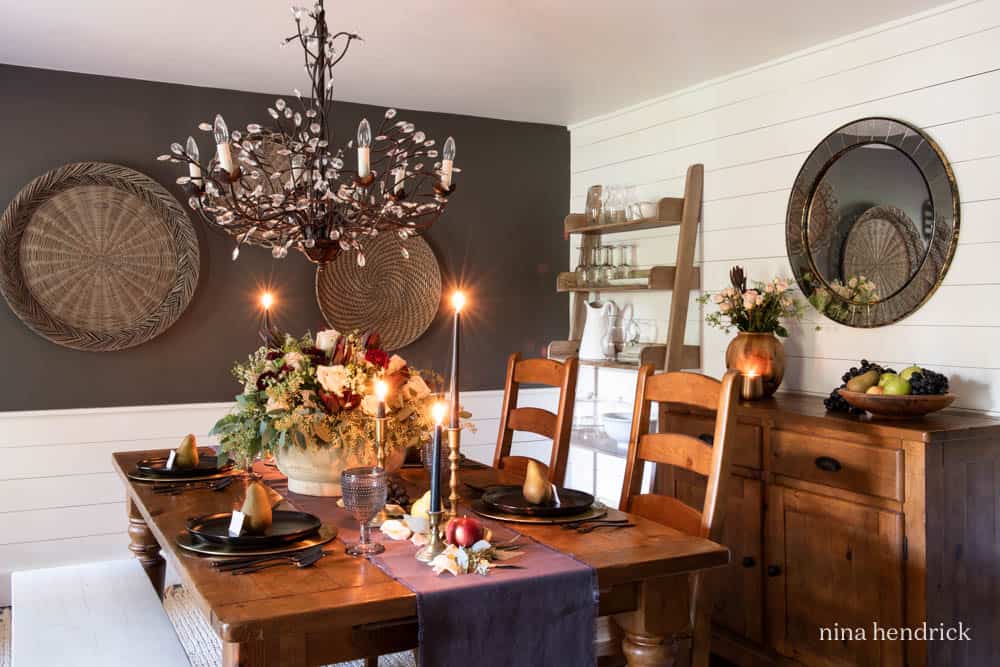 Still Life Inspired Moody Fall Tablescape
My theme this fall was inspired by a still life oil painting done by my grandfather. The moody shadows and contrasting colors inspired me.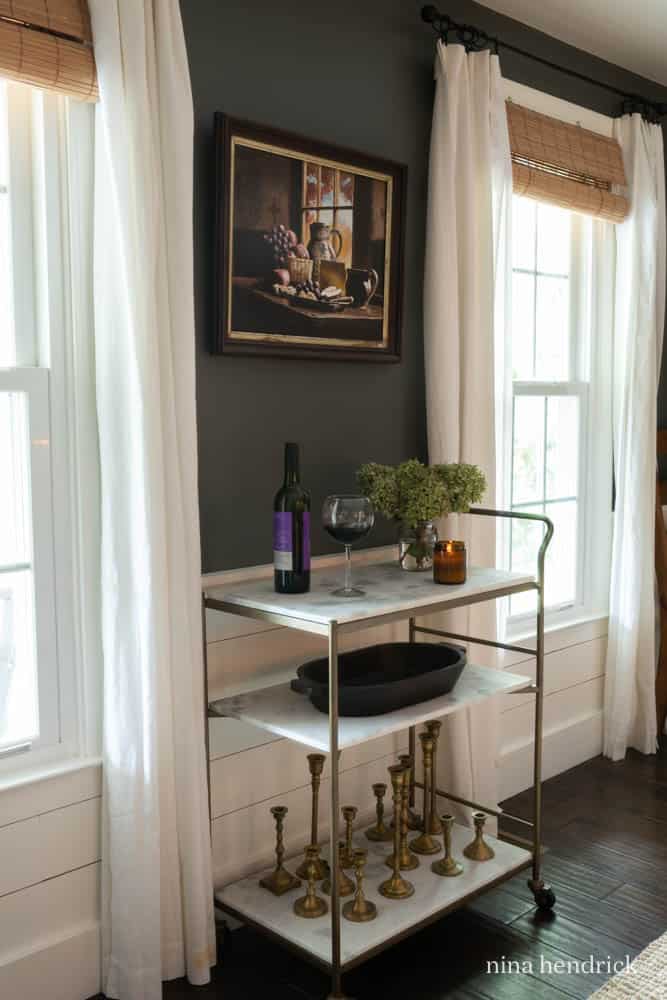 For the base, I found a charcoal colored runner that was a bit different than anything I've ever used. It's a bit on the purple side which worked out quite well with the other colors.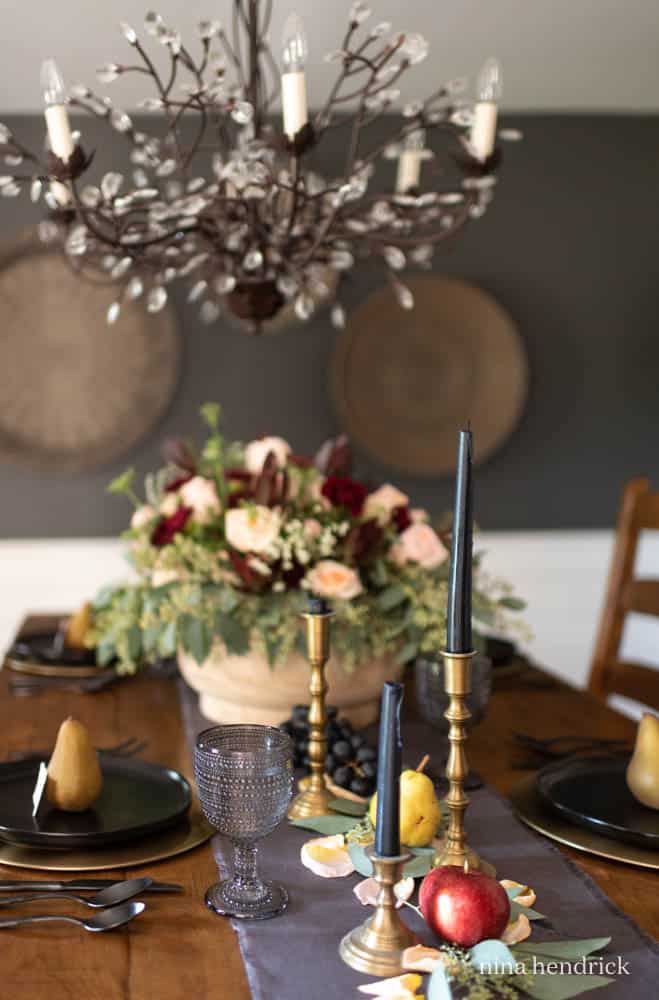 I also pulled from my collection of brass candlesticks to add some warmth to offset some of the darker colors. I carried the brass through the chargers. It coordinates so well with the other brass accents that are always in the dining room, including the frame around the still life.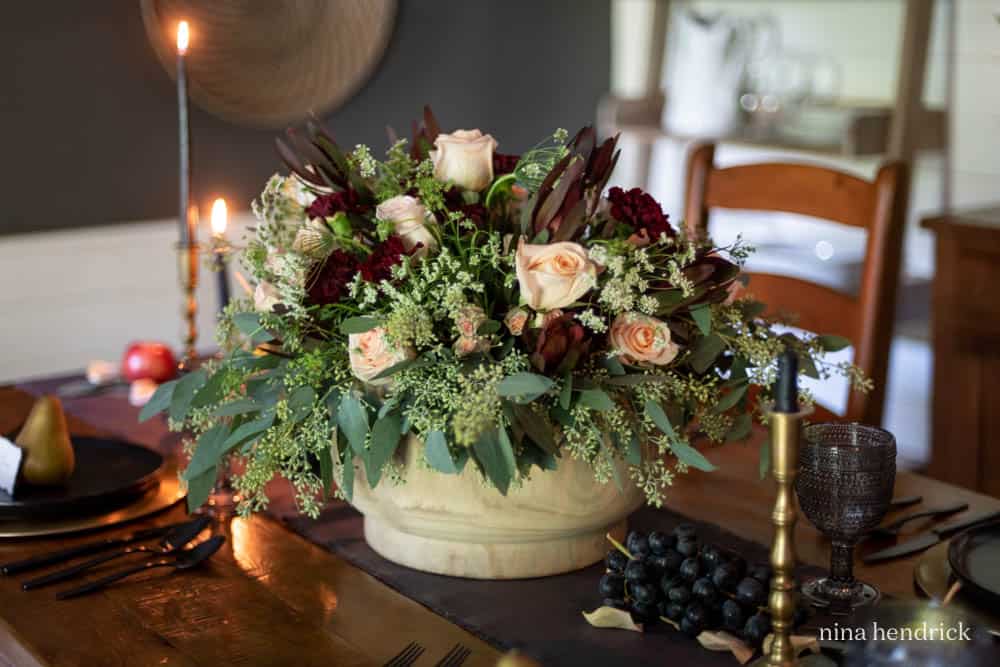 When I pictured the flowers for this tablescape, I knew I wanted them to be low but abundant. I won't lie, I'm pretty proud of this floral arrangement. It took a very long time, but it was worth it! The best part? It's nice and low so you can actually see who else is sitting at the table.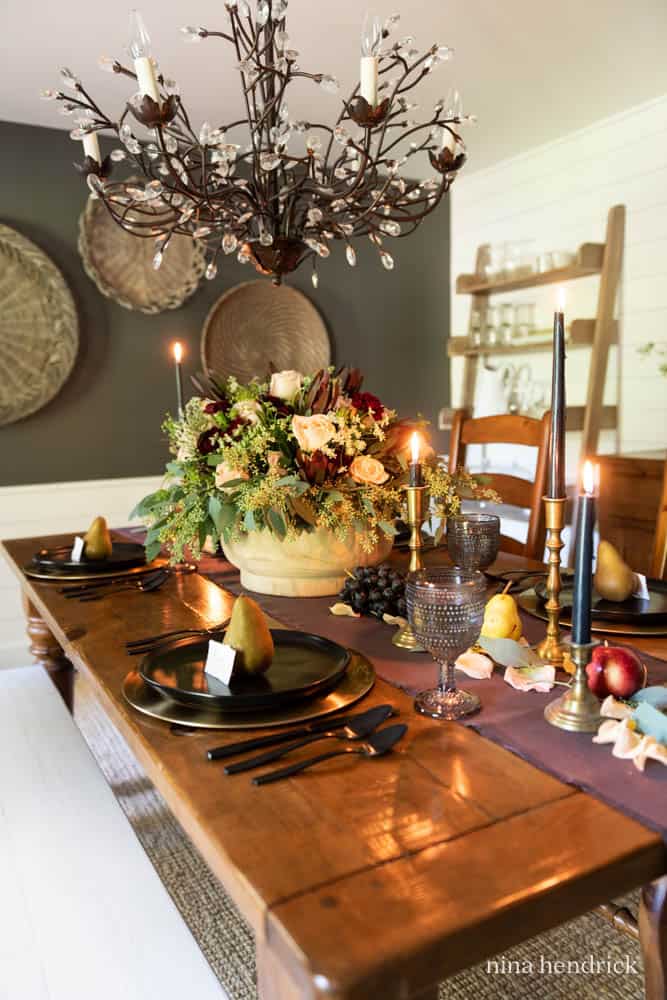 I took photos with both the candles lit and unlit to show you the various moods that could be created with this one table.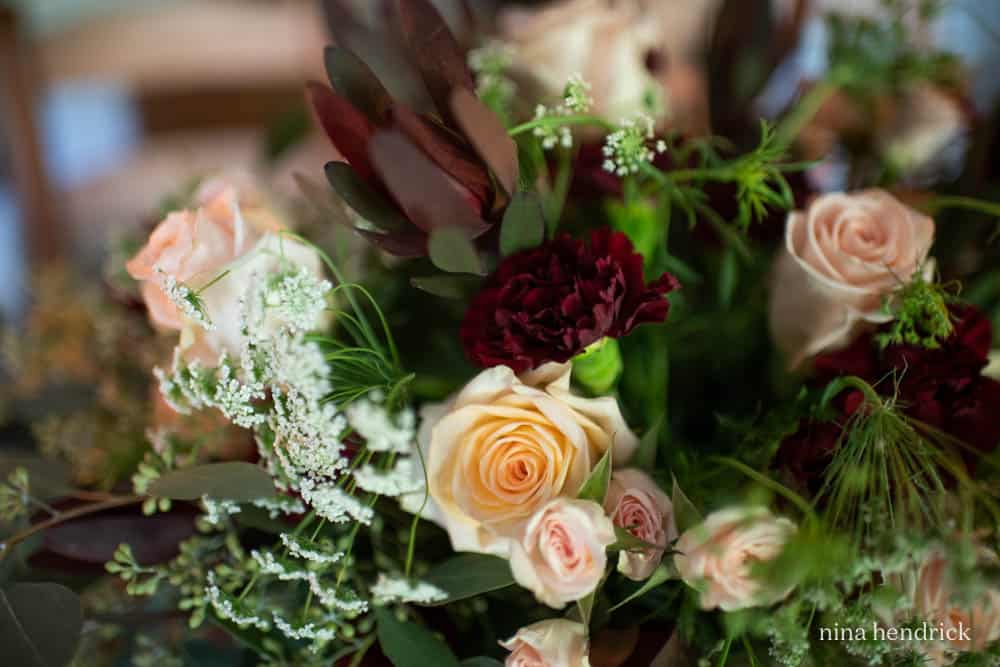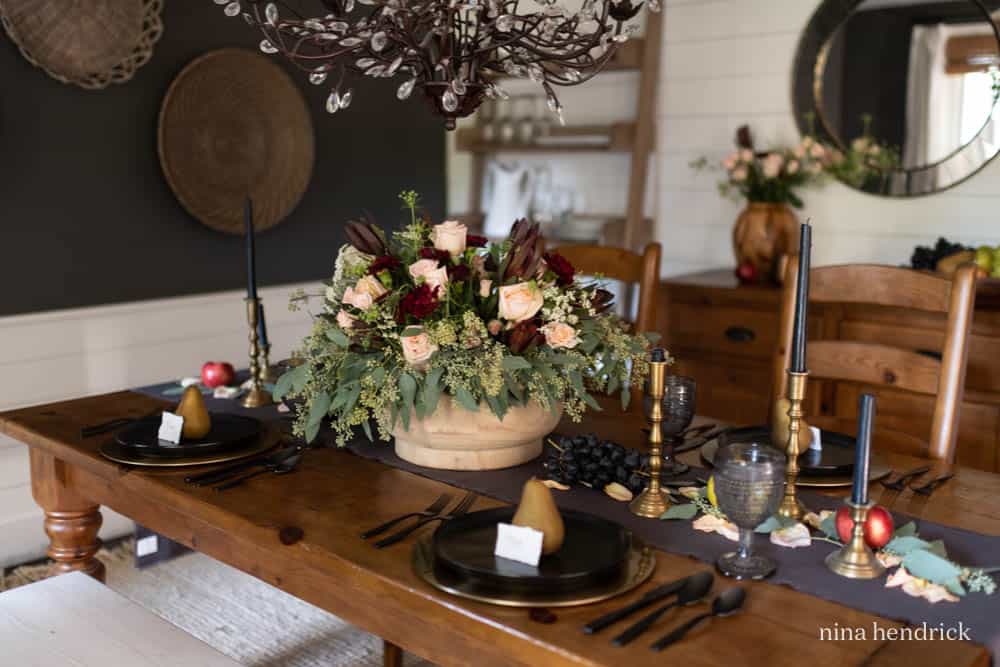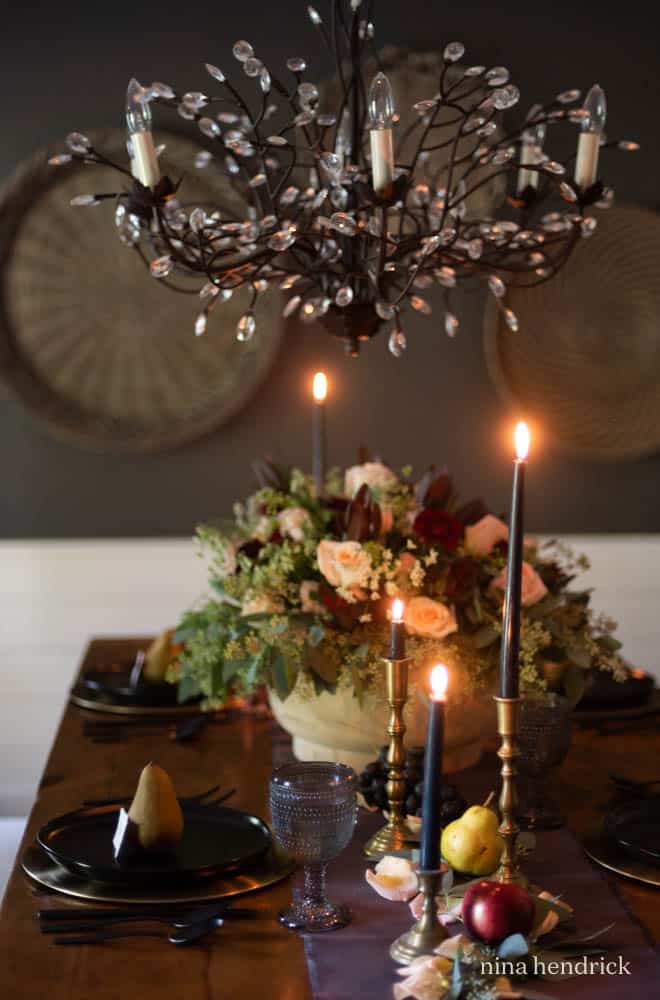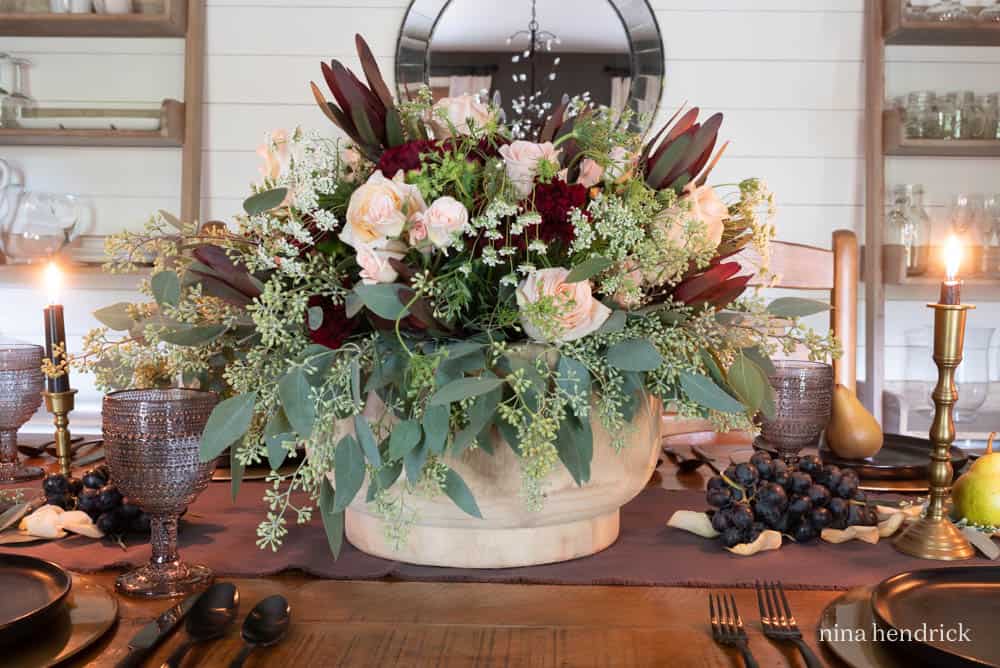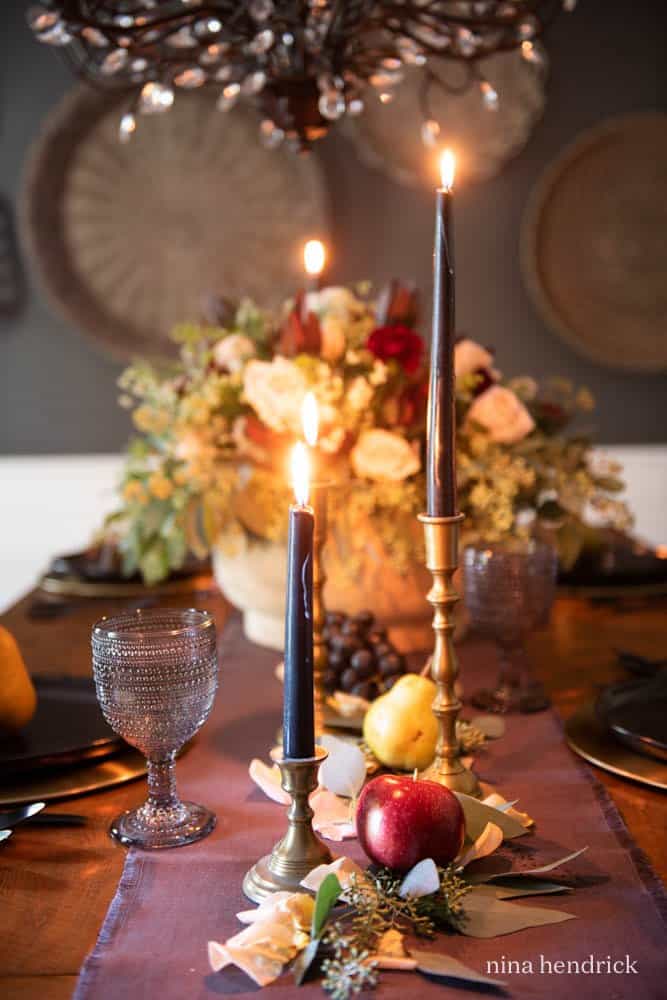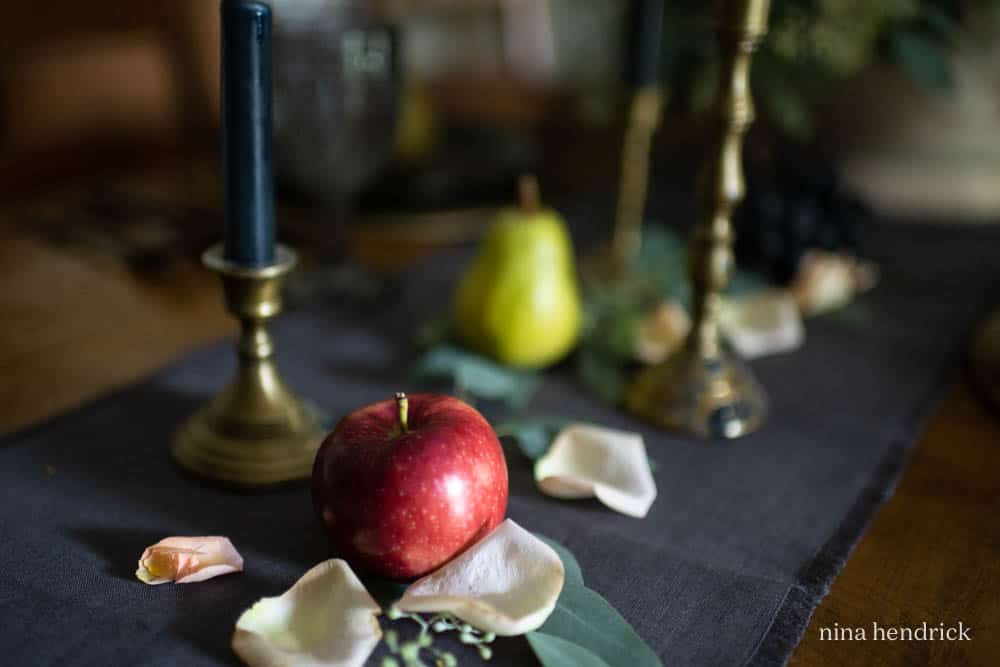 Up close you can really see how the fruit and eucalyptus centerpiece mimics the still life.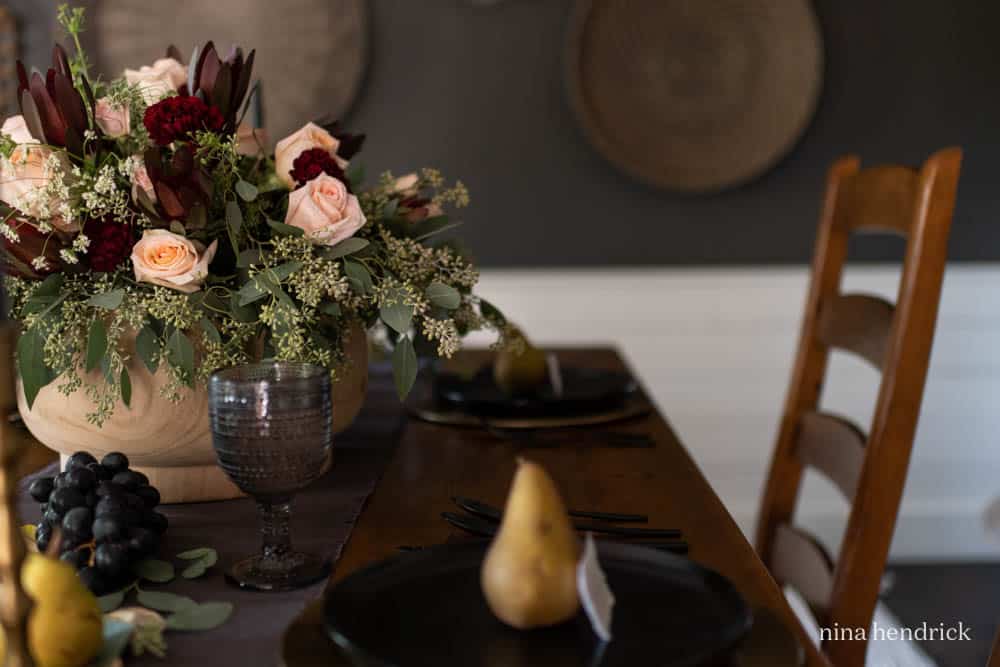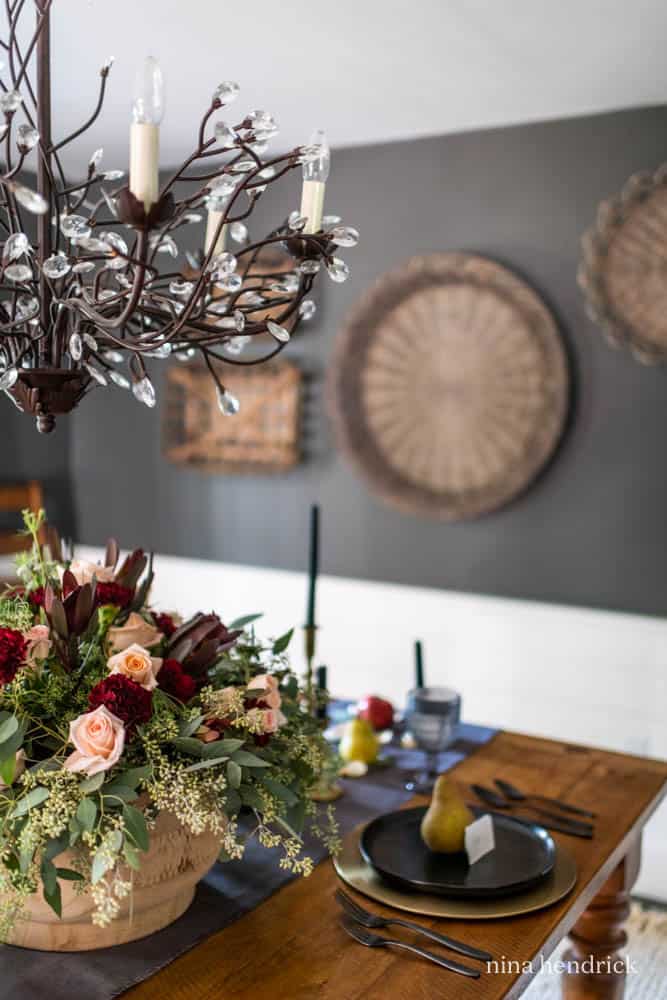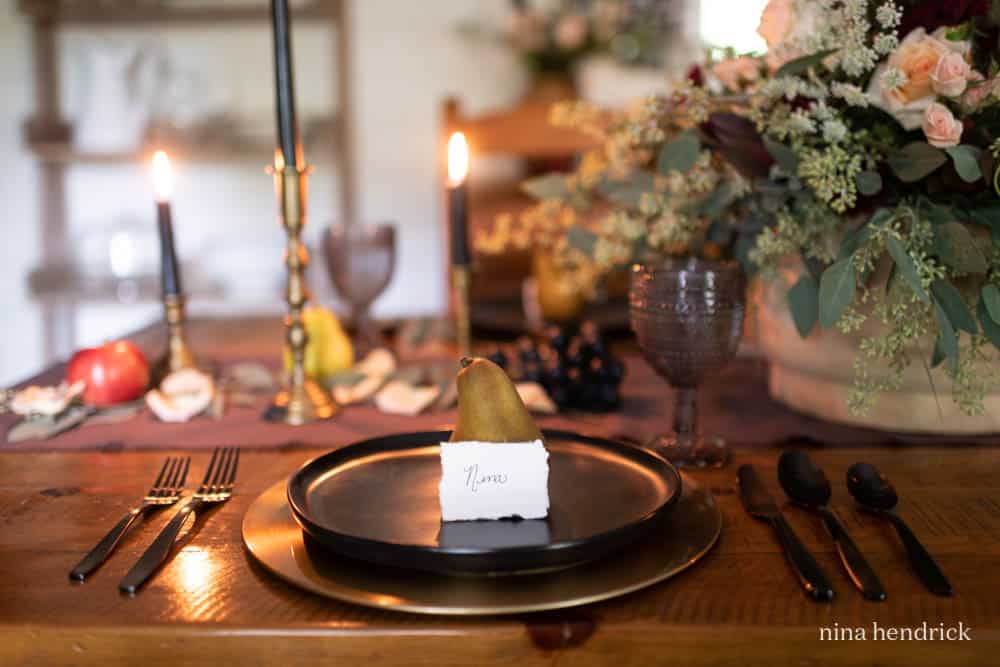 I simply wrote names on some watercolor paper for the place cards. The other two read Will and Kate… yup, like the Royal couple. I'm a huge royal family nerd and was trying to figure out who to "invite"… and that's where I landed, haha.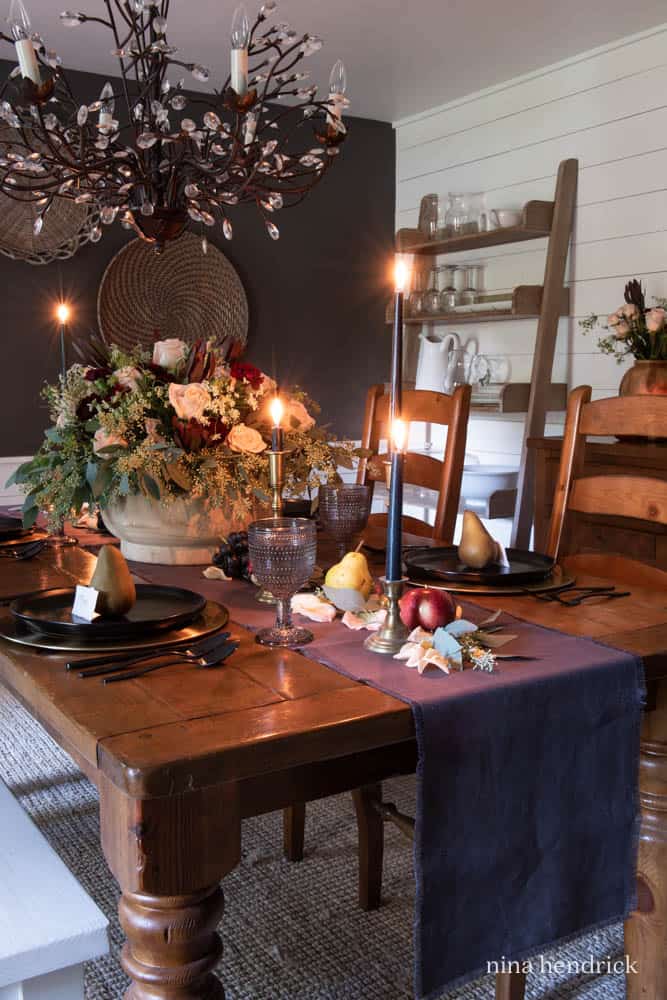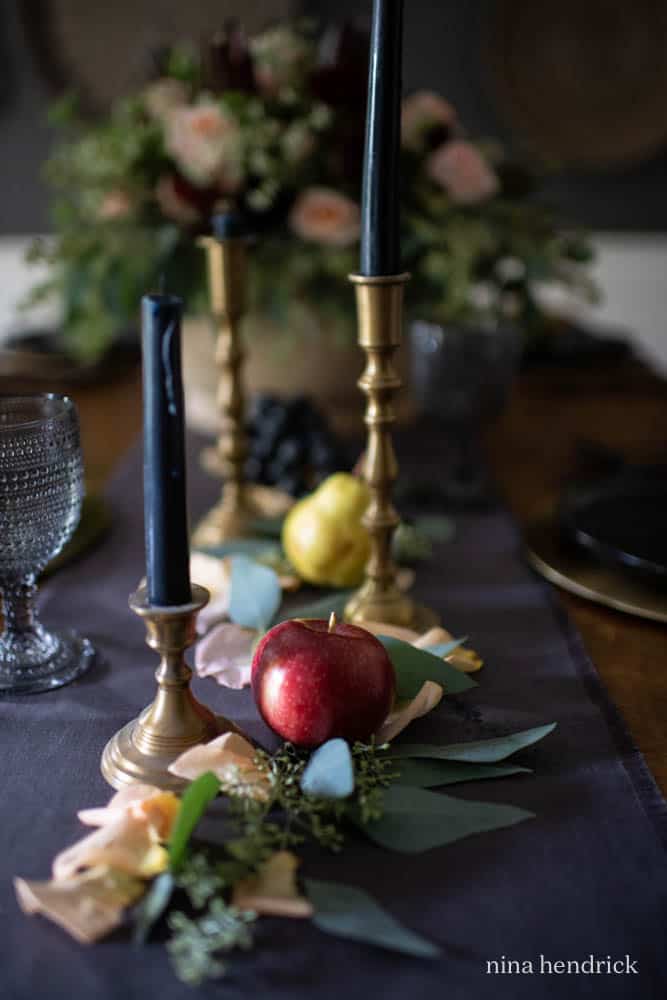 Overall, this table felt very artistic to create and I had a ton of fun with it. I'm planning to show you how a few easy swaps can turn it into an elegant Halloween table!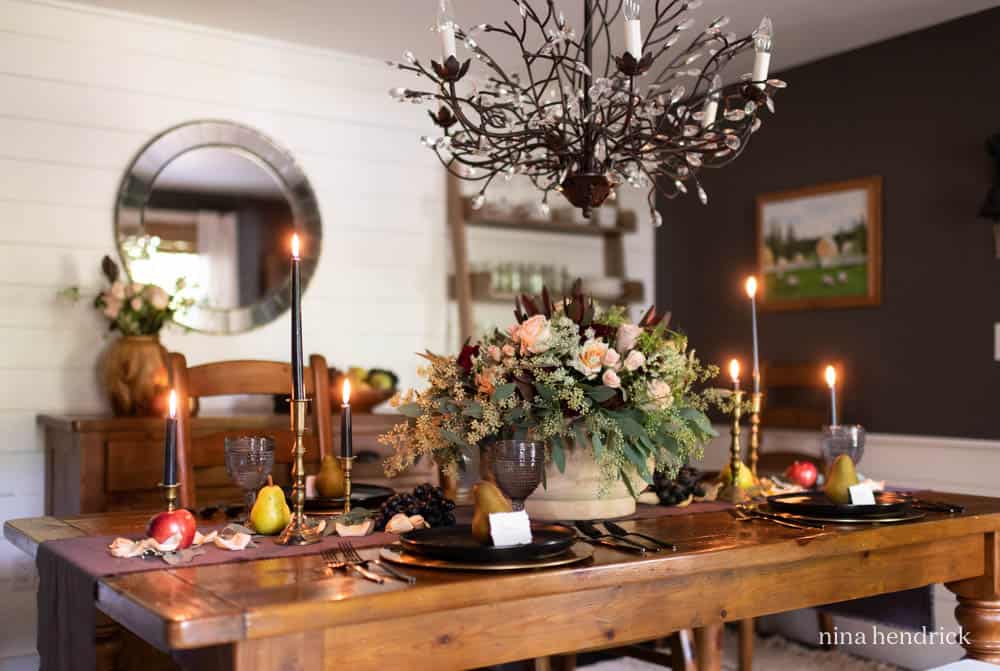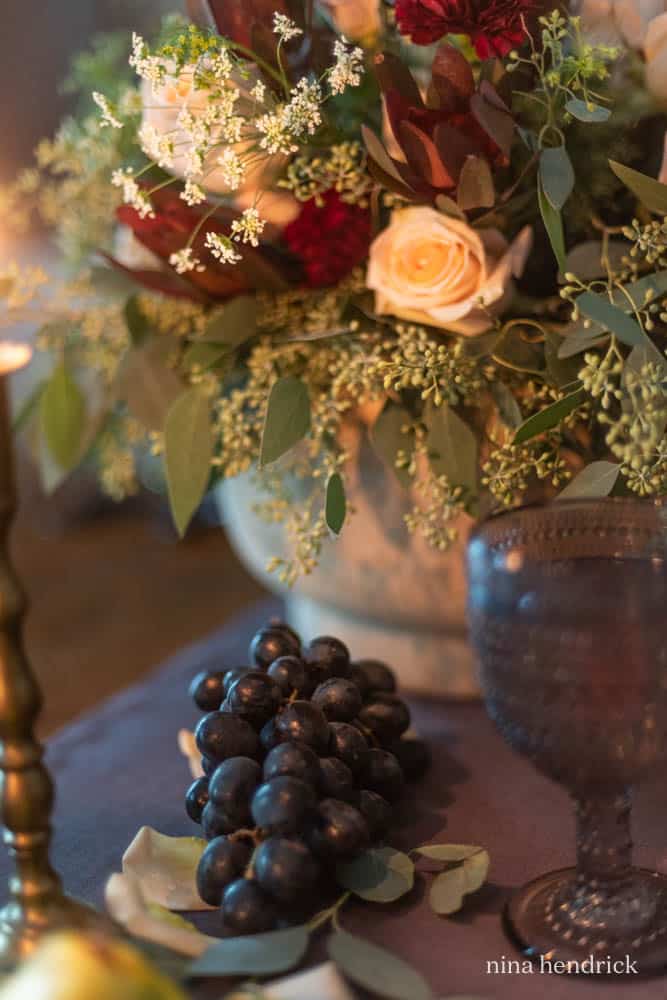 Make sure to check out the other tables linked below!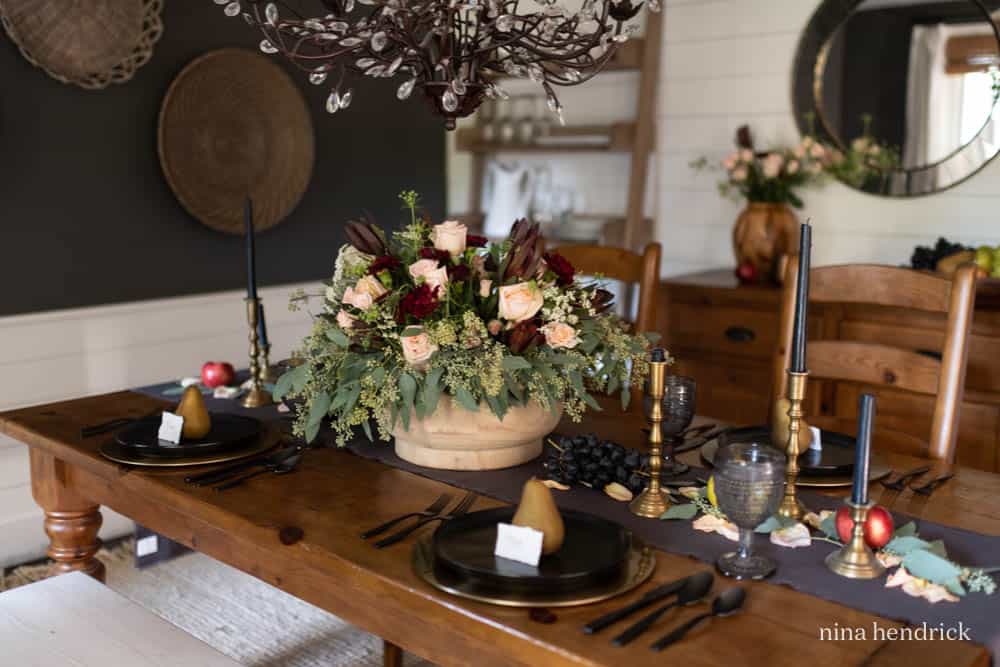 More Fall Tablescapes & Inspiration