Grab this free Vintage Apple Study Print and learn how to recreate the inexpensive vignette with fresh seasonal elements.
Hey, there! Are you ready for fall? If you've been following along with my Early Fall posts, I'm happy to report that at this point I'm finally getting into the autumn spirit. This Vintage Apple Study Print printable perfectly ties in with what I've already shared. You can see the kitchen, mudroom, Early Fall entertaining, and a pretty Early Fall tablescape here! You can also grab 30 more free printables at the bottom of the post to fit whatever theme you're decorating with.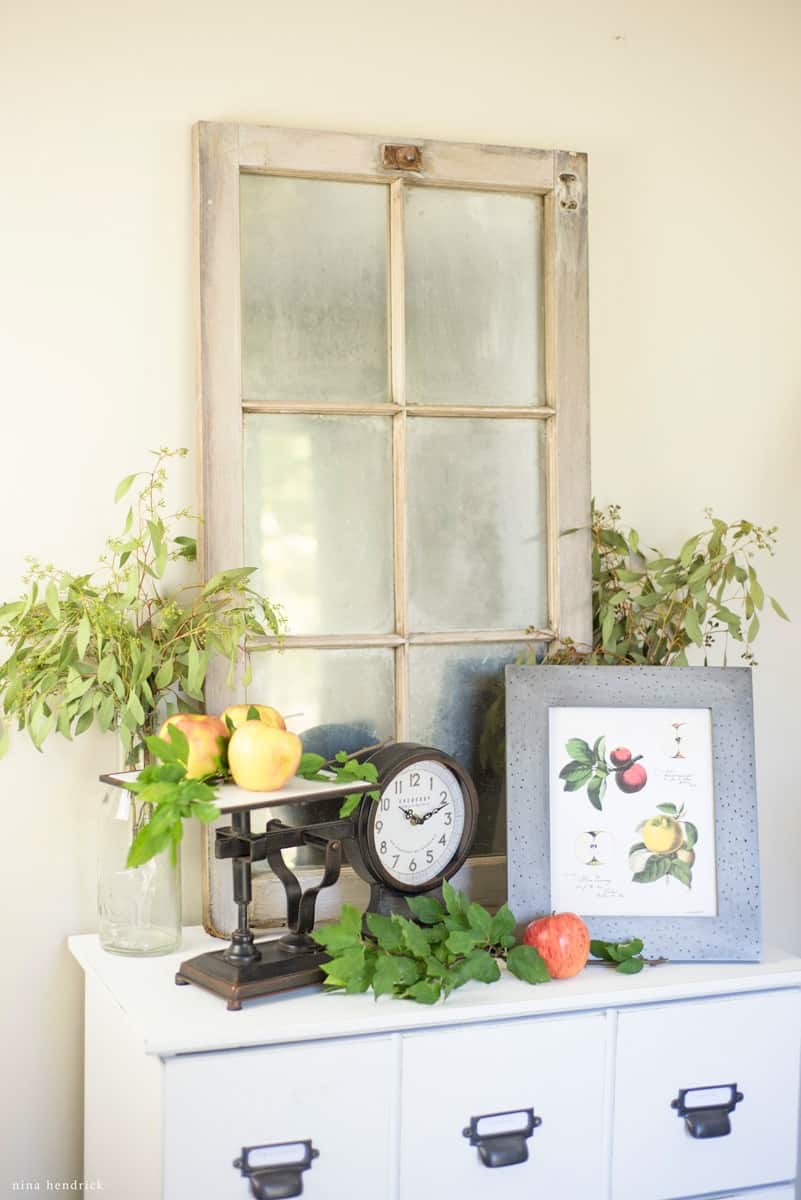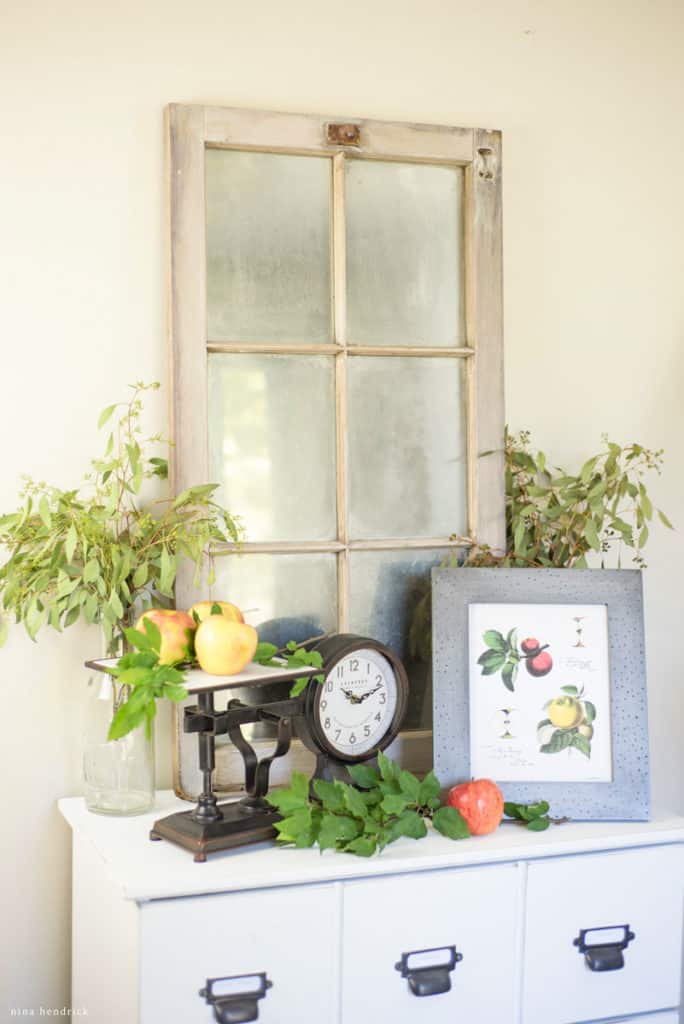 Vintage Apple Study Print and Vignette Inspiration
My normal practice is to haul out the pumpkin candles in August, but this year I wasn't in a rush. Instead, I've been decorating with what's readily available — apples!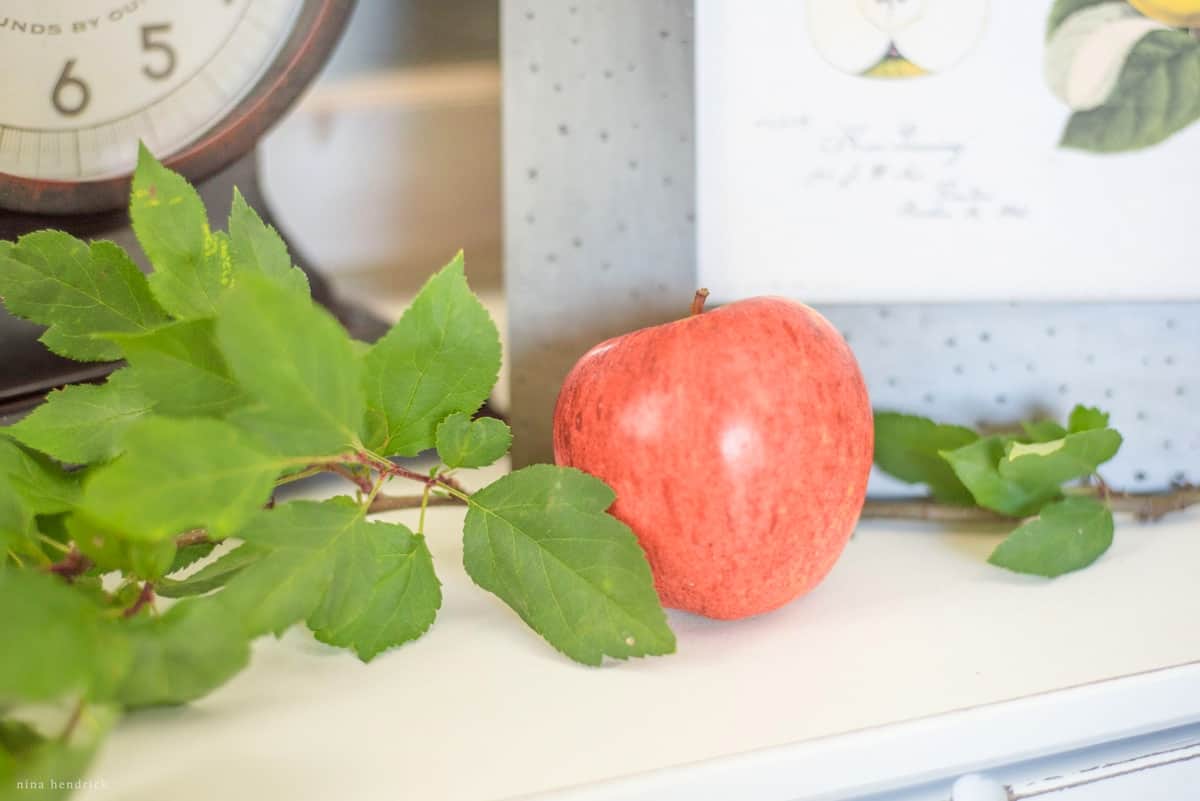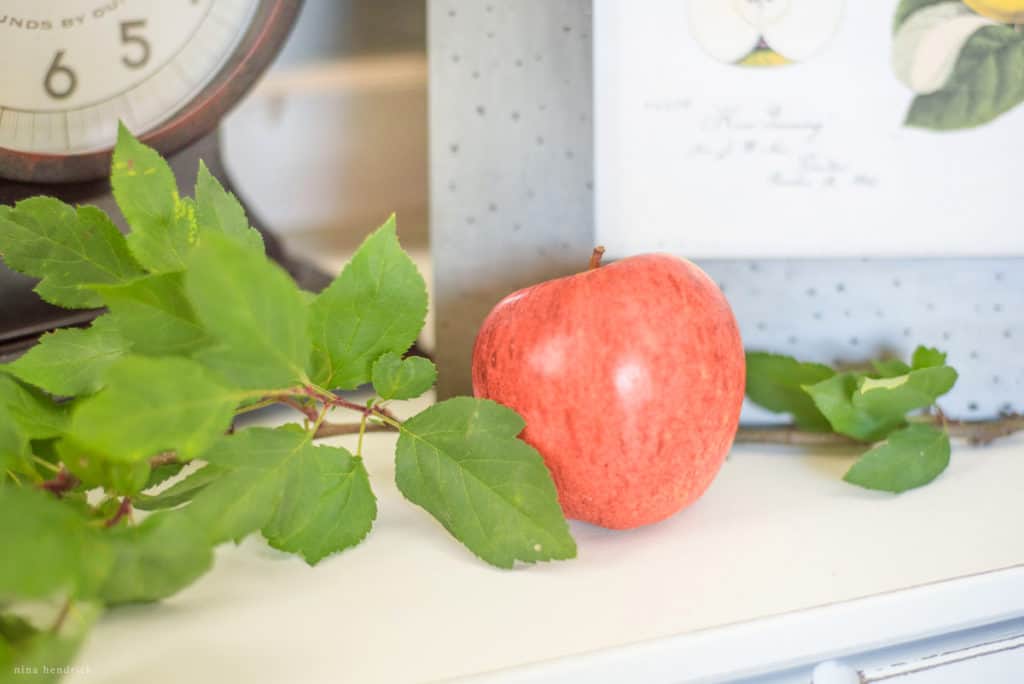 This is completely fine with me, as I actually love the colors and flavors of apples!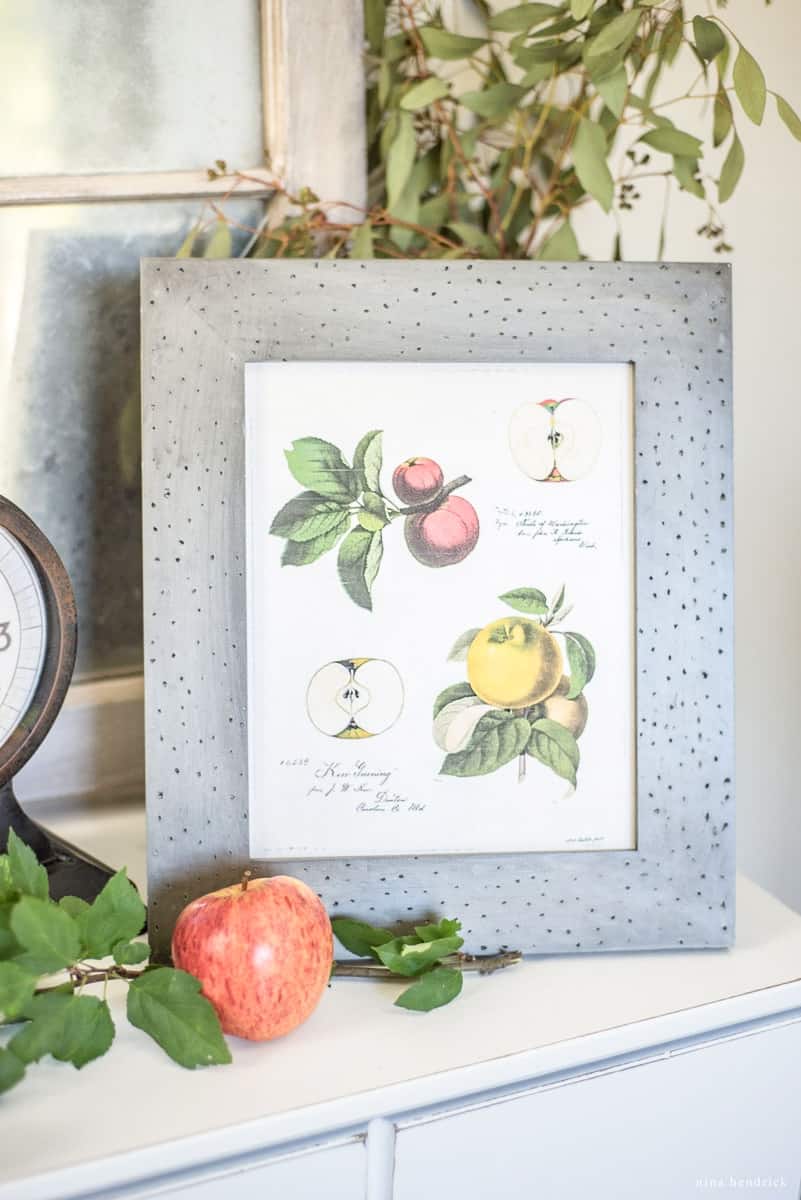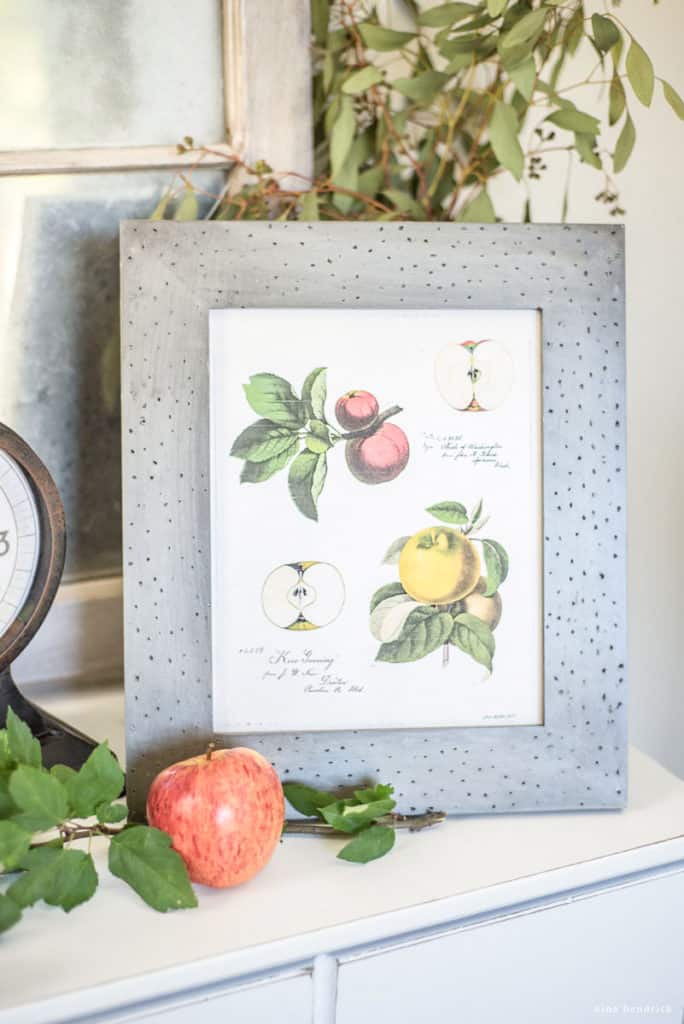 To create the vintage apple study print, I pieced together free images found here. I love how it looks like something that you would find in an old nature field guide. I've had a thing for vintage nature studies lately, they are so interesting and unintentionally beautiful! You can grab a Christmas version with holly here.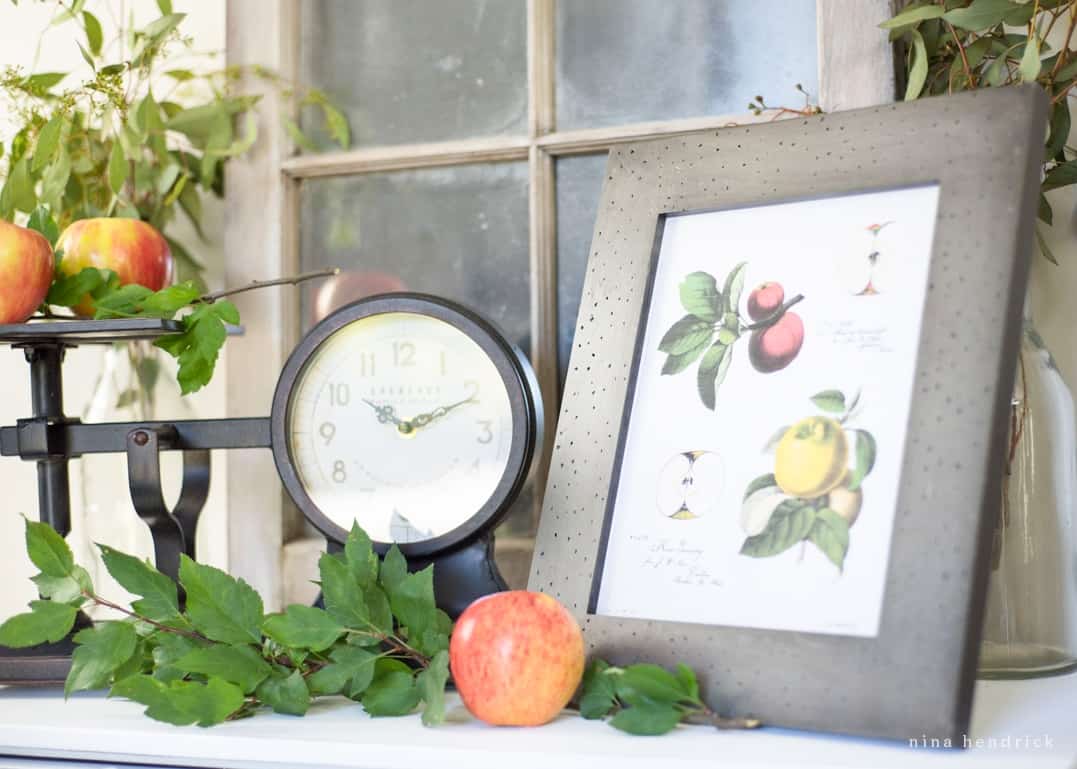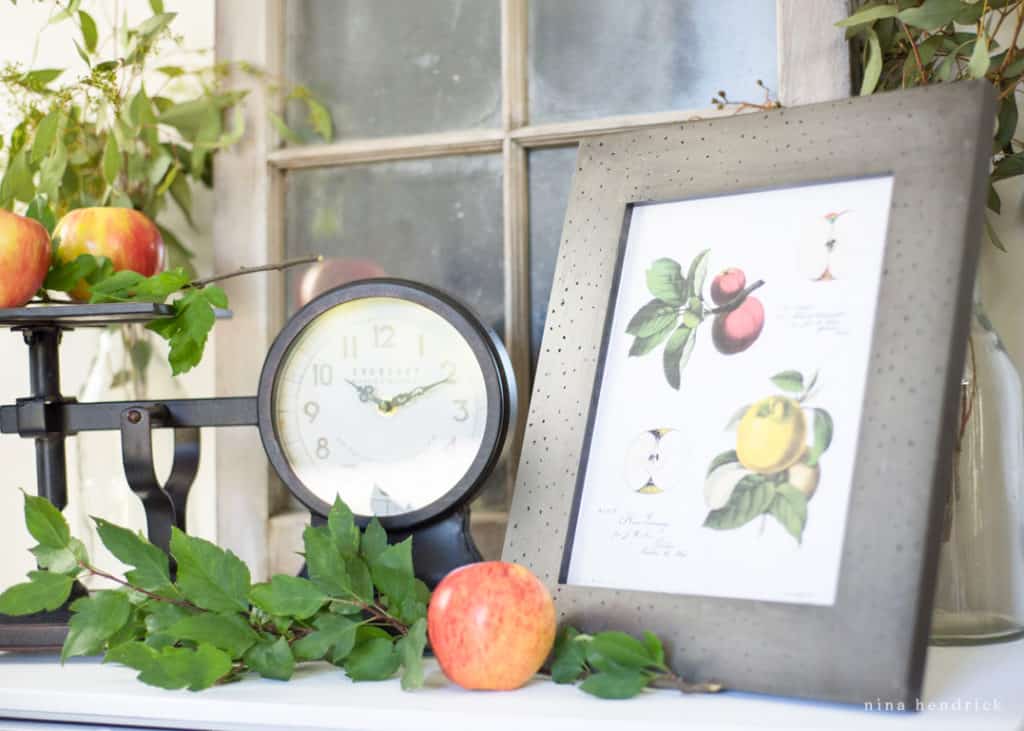 I created this vignette on the foyer card catalog (here's the DIY IKEA hack tutorial!). I shopped the house for things I already had, like the DIY window mirror. I also brought in my scale clock and this rustic frame. Otherwise, I grabbed some apples and eucalyptus from the other decor this fall and clipped a branch from the apple tree outside! It's perfect proof that a vignette doesn't have to be fancy or expensive.
How to Download the Free 8×10″ Apple Study Print:
Unfortunately, although I want to make sure you are fully enjoying my free printables, due to a high volume of requests, I can't provide individual support for free printables. After filling out the form if you still can't find the email with the password, please check your spam folder, as they often have a misadventure.
I hope you enjoy this print! If you style it in your home or recreate this vignette, make sure to tag @ninahendrickhome on Instagram and use #ninahendrickhome for a chance to be featured in my stories!
Pin It for Later | Vintage Apple Study Print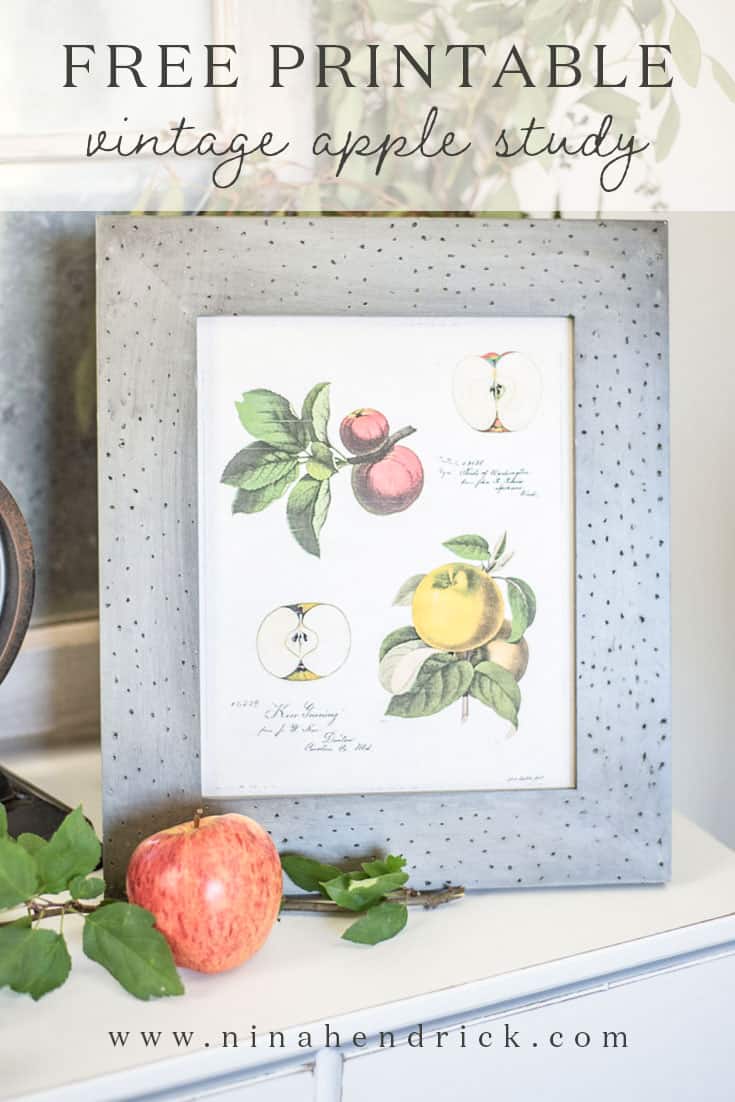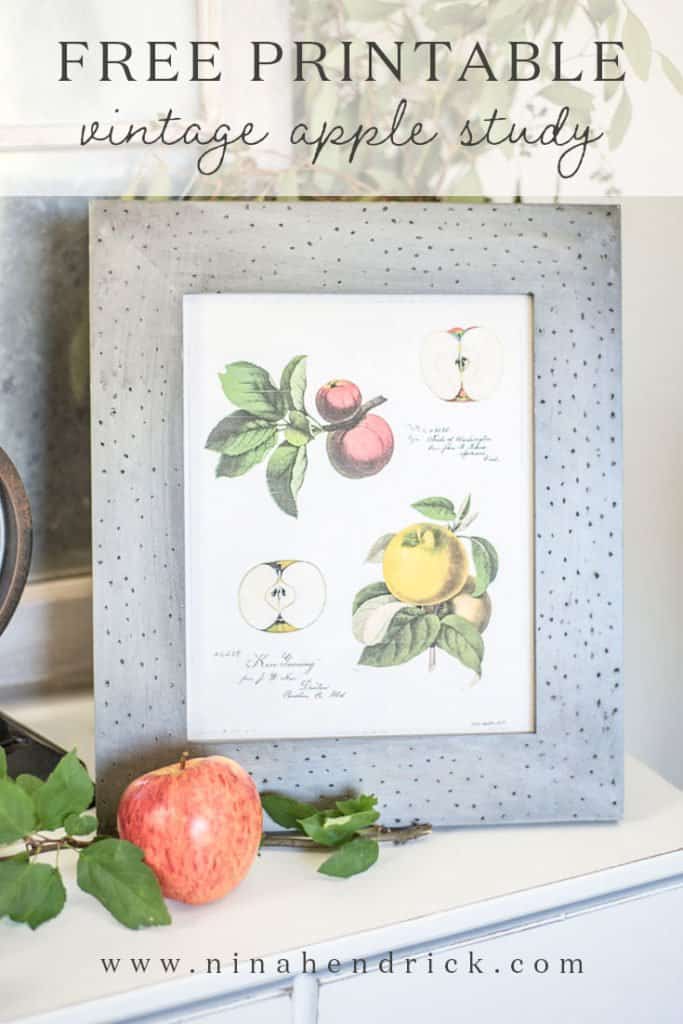 30 More Fall Printables!