Get your home decor ready for autumn! Snag these free fall printables featuring vintage botanical prints, watercolors, and more.
Autumn is just around the corner, and there's no better way to embrace the season than by adding some cozy and charming decor to your home. To help you get into the fall spirit, I've curated a collection of free decor printables that will instantly transform your space. Whether you're a fan of vintage botanical prints or whimsical watercolors, we've got you covered.
In this post, you'll find a vintage apple botanical print, a sweet "Happy Fall" owl watercolor print, and heirloom pumpkin watercolors created by yours truly. Let's dive in and discover the beauty of fall!
This post contains affiliate links, which means I may get a small commission (at no extra cost to you) if you shop my link. Please see my disclosure if you'd like more info!
Ready to spook up your space for Halloween? Don't miss out on my collection of Halloween FREE printables! Click here to explore a bewitching array of ghoulish delights and festive decorations that will transform your home into a haunted haven.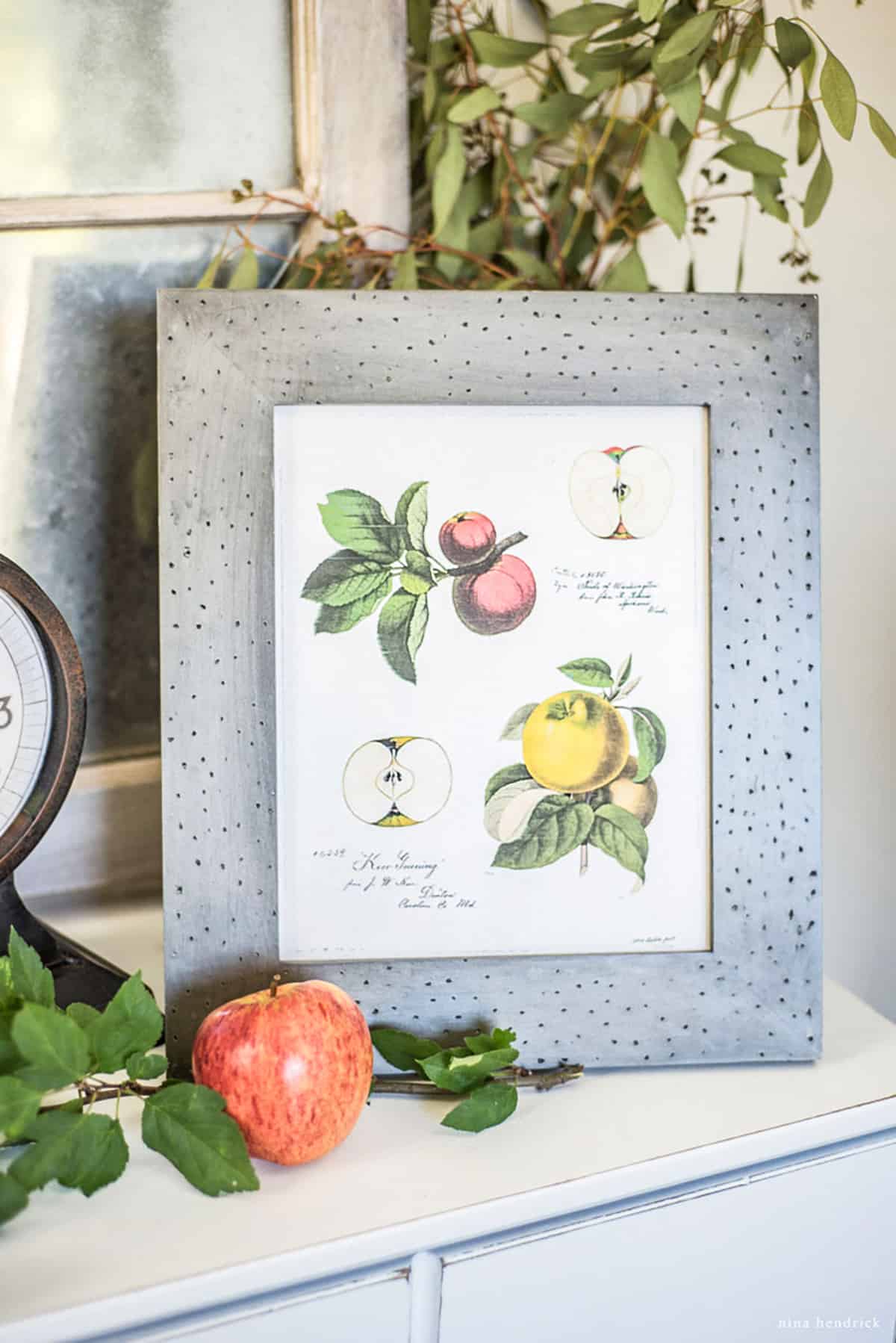 Vintage Apple Botanical Print
Ready to kick off your fall decorating adventure with a hint of vintage flair? Well, I've got just the thing – my vintage apple botanical free fall printable! Picture this: meticulously detailed illustrations of apples, leaves, and branches compiled from vintage prints that'll bring that timeless touch to any room you choose.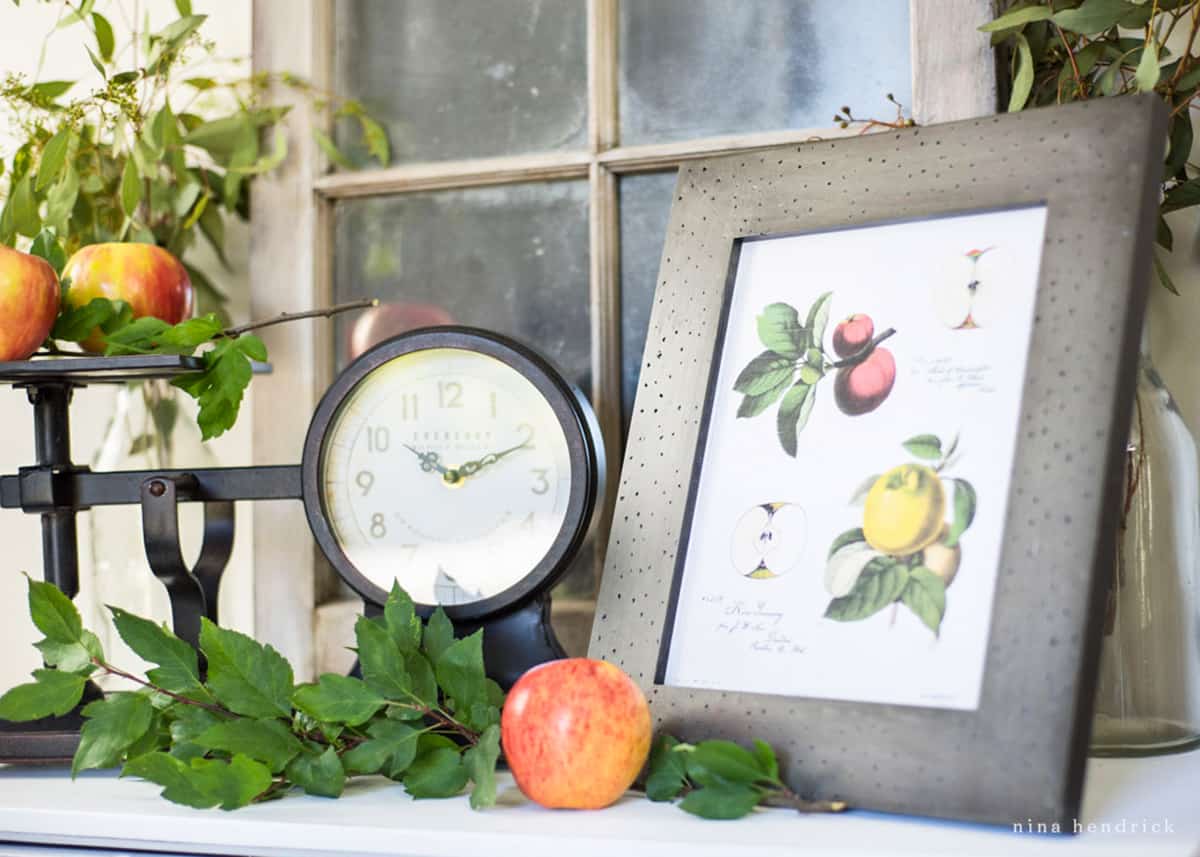 Speaking of apples, if you've just been apple picking and have a bunch of these beauties at home, here's a styling idea for you! Create a charming apple vignette by arranging your freshly picked apples on a foyer table. Consider leaving them on the branches for texture and placing our vintage apple botanical print elegantly framed as the backdrop. Voilà! You've got yourself an autumn masterpiece that'll warm up any space.
So, what are you waiting for? Download our vintage apple print below, frame it up, and let's get your fall decorating journey started!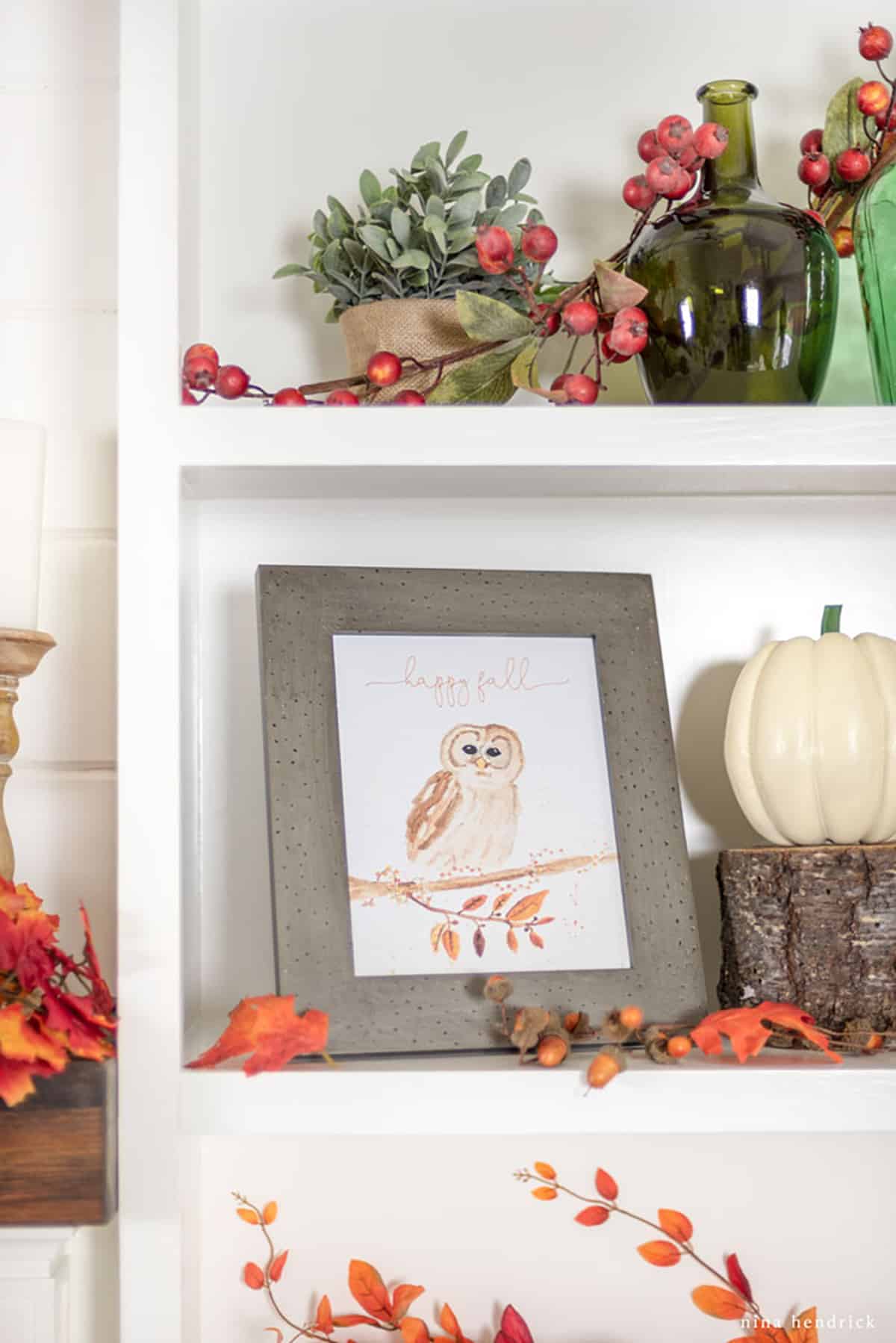 'Happy Fall' Owl Watercolor Free Printable
Nothing says "fall" like a whimsical little brown owl perched among autumn leaves. That's the vibe of my 'Happy Fall' owl watercolor print – a sweet touch for your seasonal decor. Created with love (because owls and fall are two of my faves) and a splash of watercolors, this little guy will add plenty of charm to your wall or shelf decor this autumn.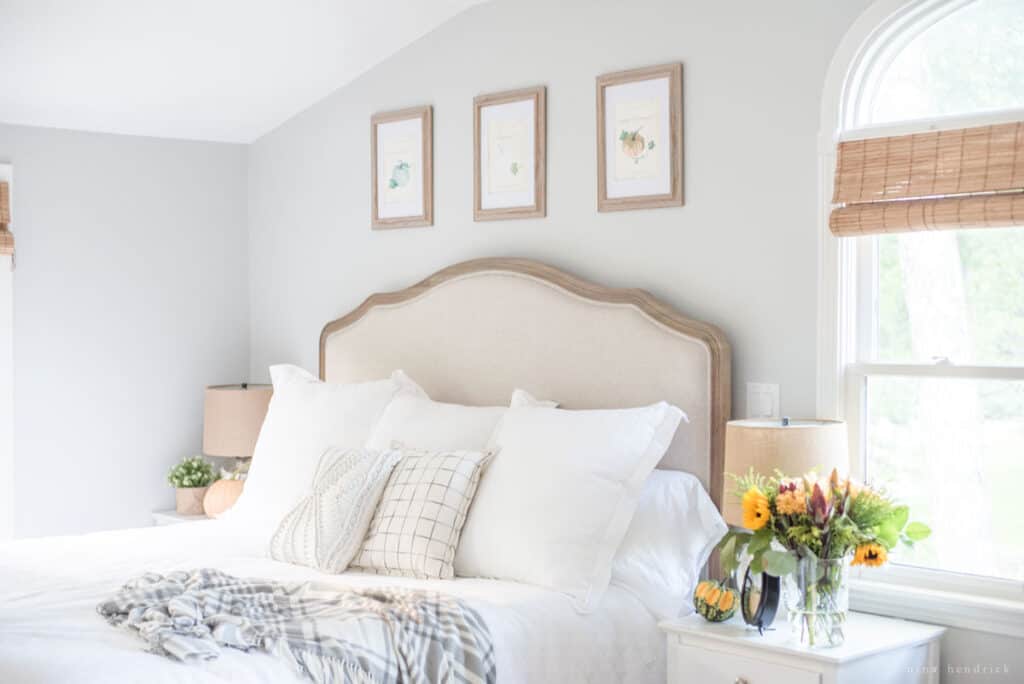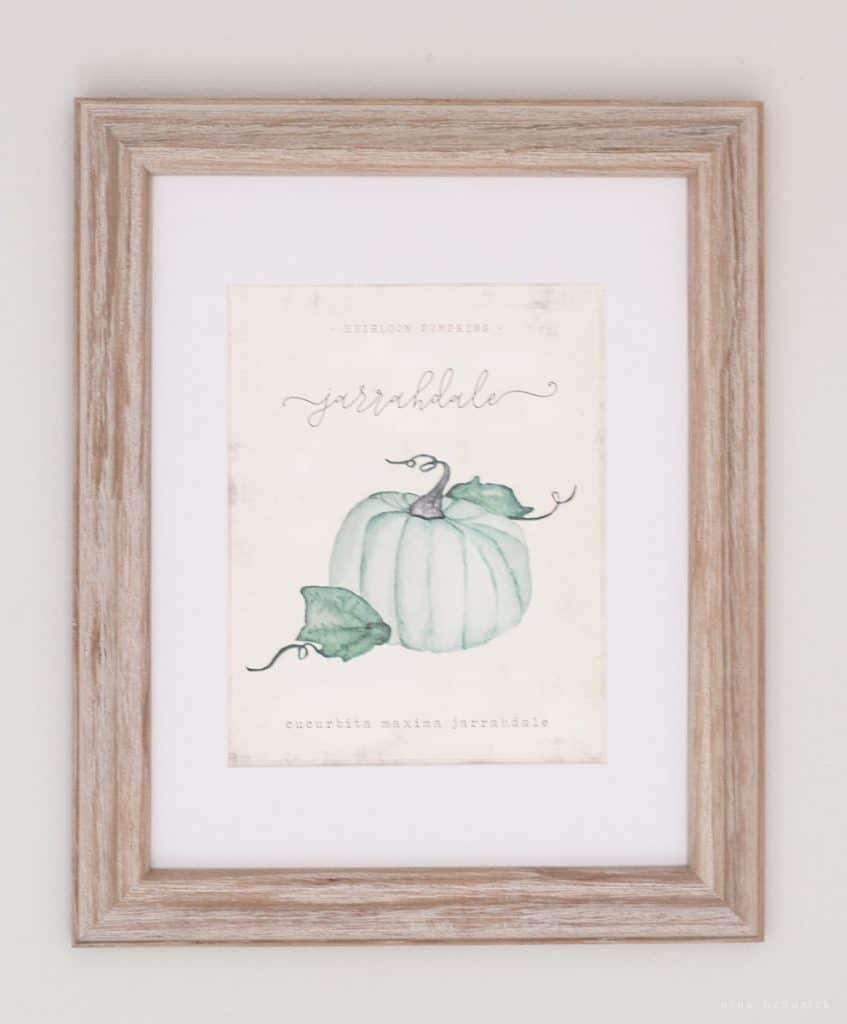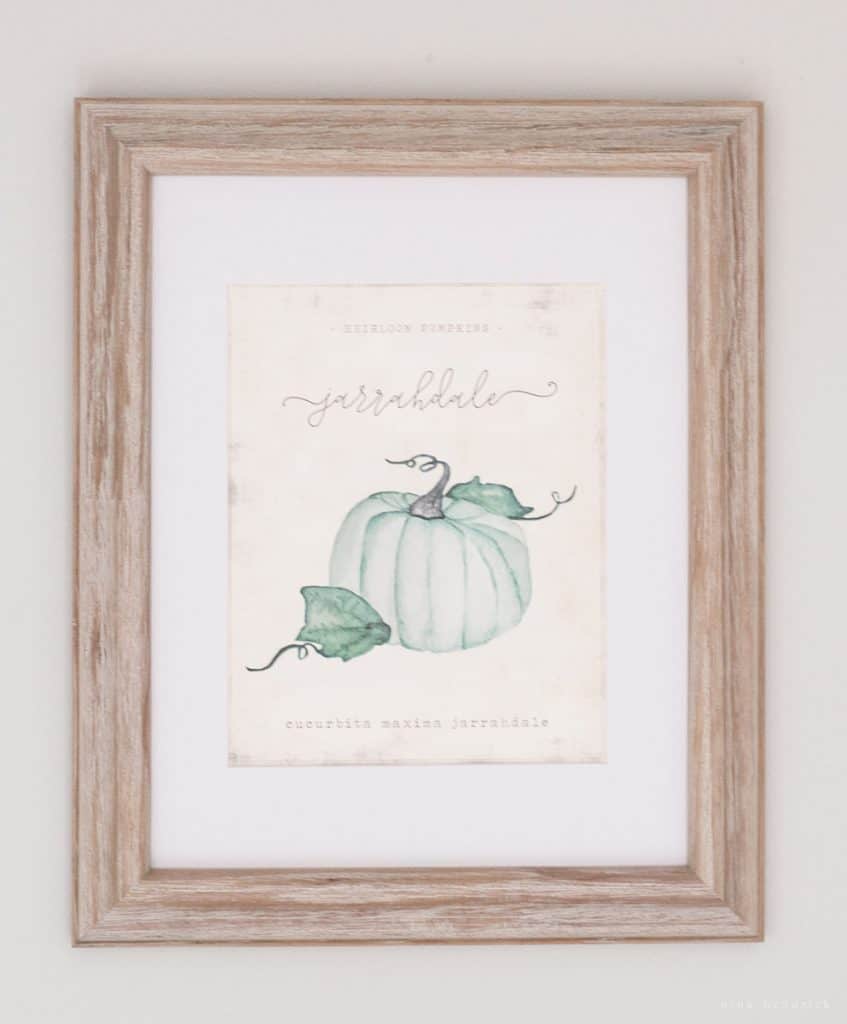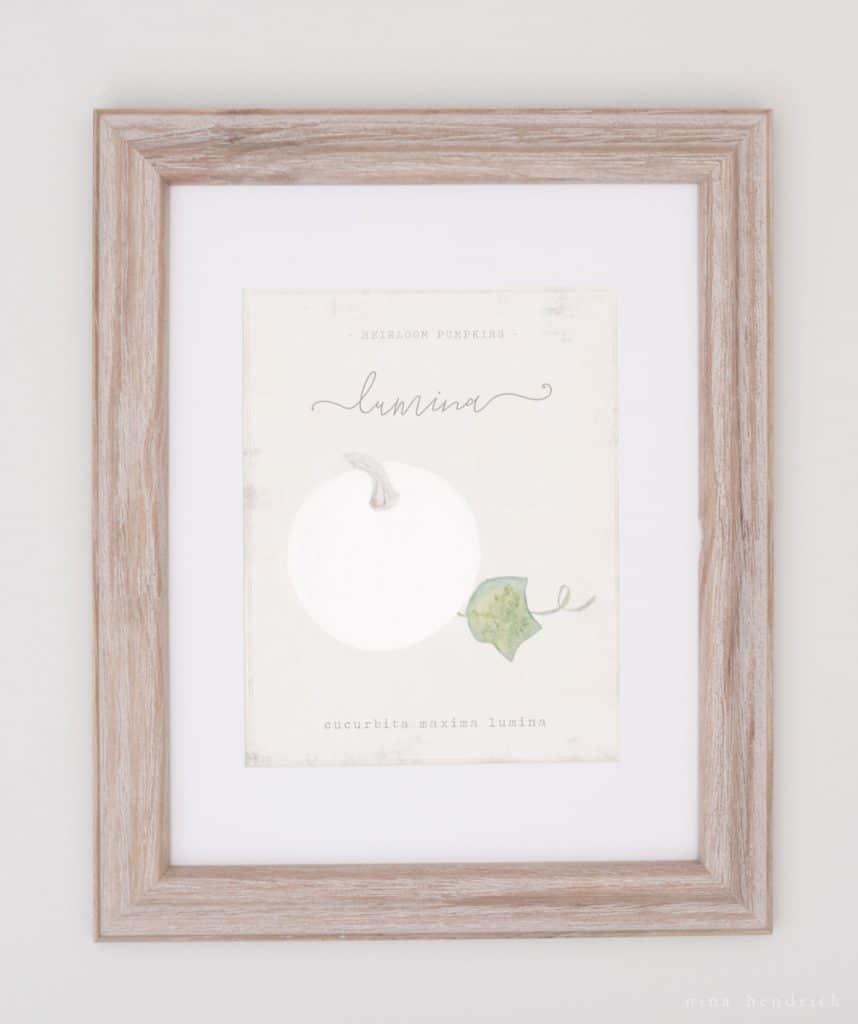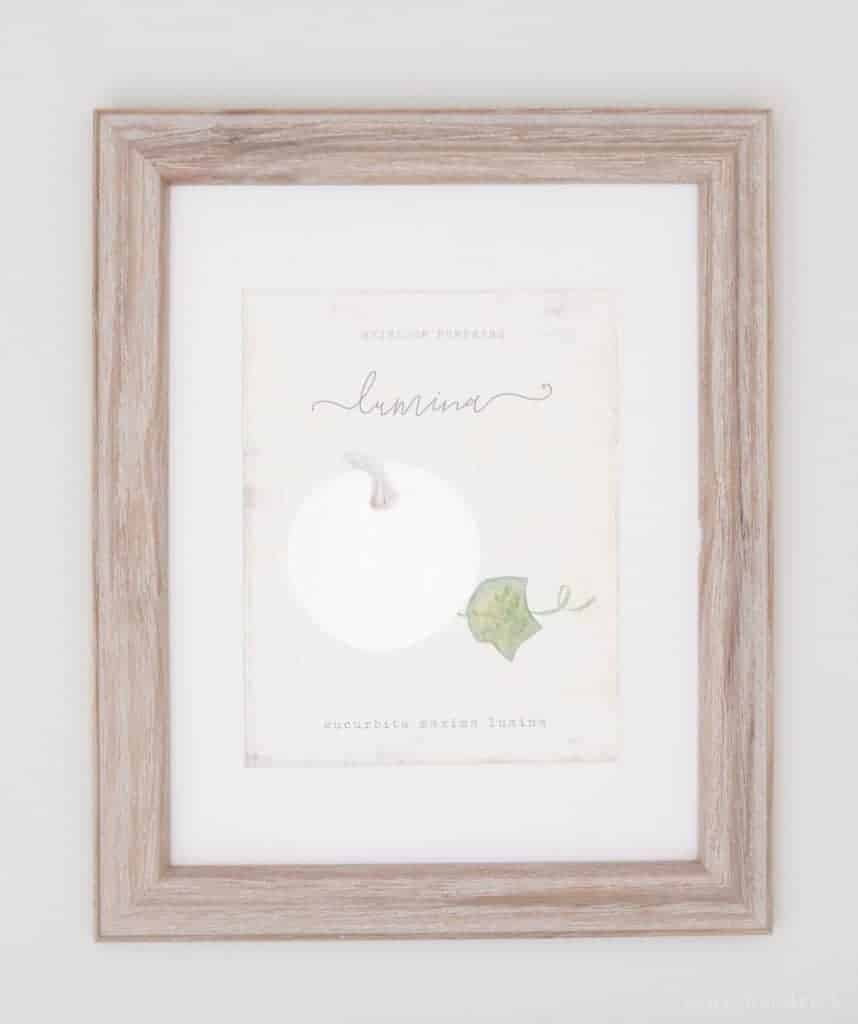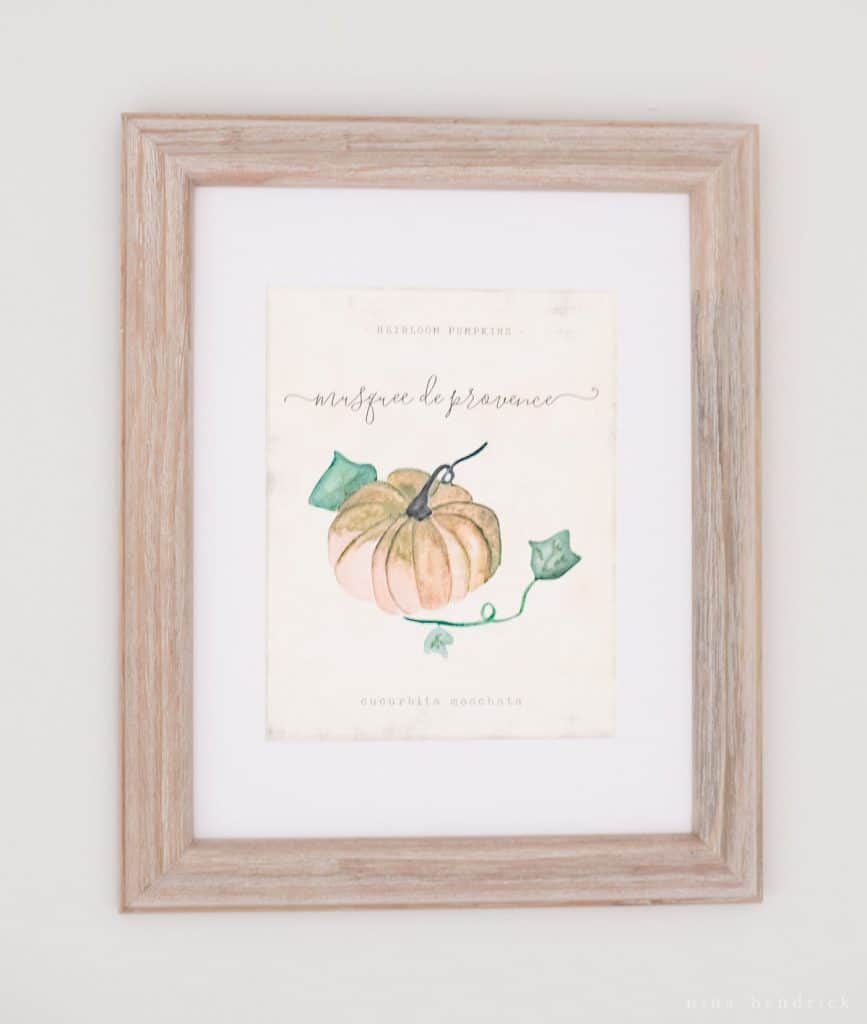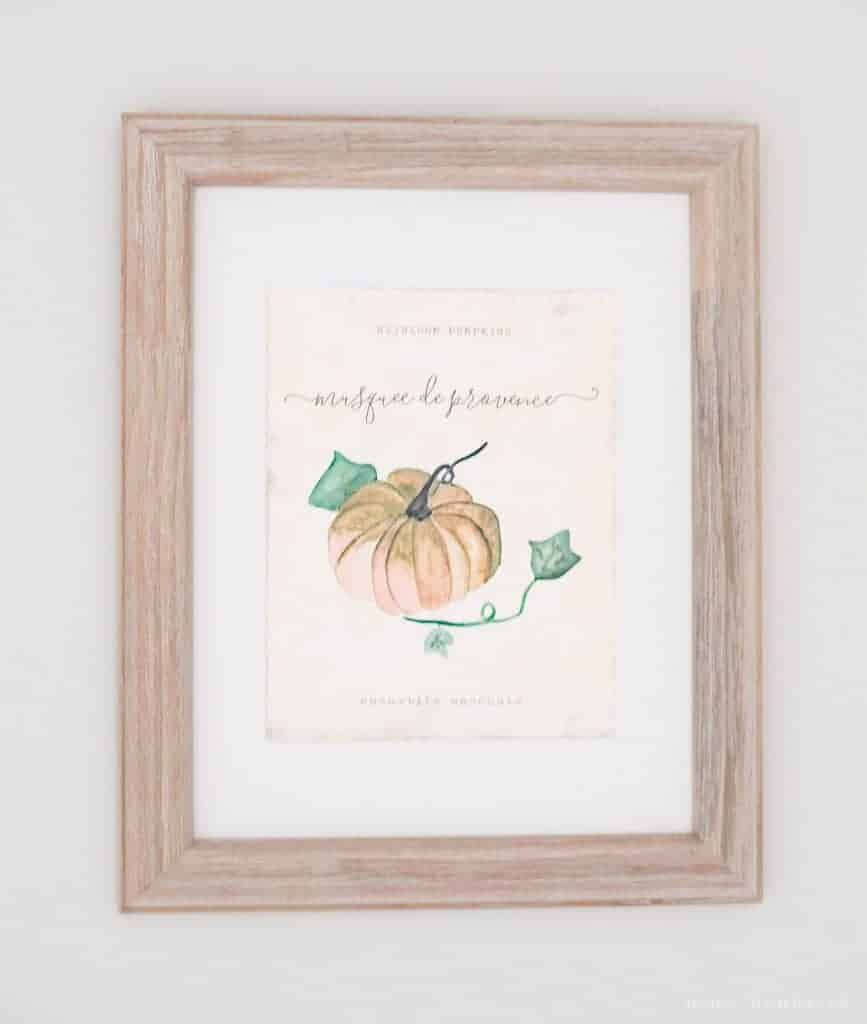 Heirloom Watercolor Pumpkins Free Fall Printables
Take your fall decor up a notch with these charming heirloom watercolor pumpkin printables – a labor of love where I hand-painted lumina, jarrahdale, and musquee du provence pumpkins, transforming them into botanical-inspired artwork.
Here are some creative ways to make the most of these prints:
Above the Bed Gallery: Hang these prints in a series of frames above your bed to create a stunning gallery that you can refresh with each passing season.
Framed Kitchen Delight: Brighten up your kitchen or dining area by framing and arranging them on a feature wall, infusing the heart of your home with cozy autumn vibes.
Festive Mantel Display: Create an eye-catching autumn-themed mantel display by placing these prints alongside seasonal decor like pumpkins, candles, and fall foliage.
Entryway Elegance: Welcome guests with a touch of fall by placing these prints in your entryway, adding a warm and inviting ambiance to your home's first impression.
Feel free to download and print these heirloom pumpkin watercolors below to let your creativity run wild.
Get Access to Your Free Fall Printables
All of my art prints are 8x10s unless otherwise stated, but they print as 8.5×11″ (standard letter size) and need to be trimmed down. I recommend printing these on cardstock.
email subscribers get access
to all of my free printables
After you sign up, a link will be sent to your inbox with instructions for how to access these printables from our gallery (which also has many more options for you to decorate with!).
I hope these free autumn printables have sparked some decorating inspiration for your own space! But let's keep the creativity flowing. We're excited to see how you incorporate these printables into your fall decor. Share your imaginative ideas and flaunt your seasonal transformations with us on Instagram @ninahendrickhome! Can't wait to see what you create.