Christmas Home at Night Tour
Take a tour of the glowing lights of a Christmas home at night to get in the holiday spirit.
Welcome to our first Christmas Home at Night Tour in our new home! If this is your first time visiting and you want to see previous tours, here are the tours from 2015, 2016, 2017, 2019, and 2020. It's pretty safe to say that I love this tour and it always feels especially magical! A huge thank you to Rachel from Maison de Pax for hosting for all of these years.
If you haven't visited Janine at Happy Happy Nester, make sure to stop by to see her gorgeous cottage Christmas ideas!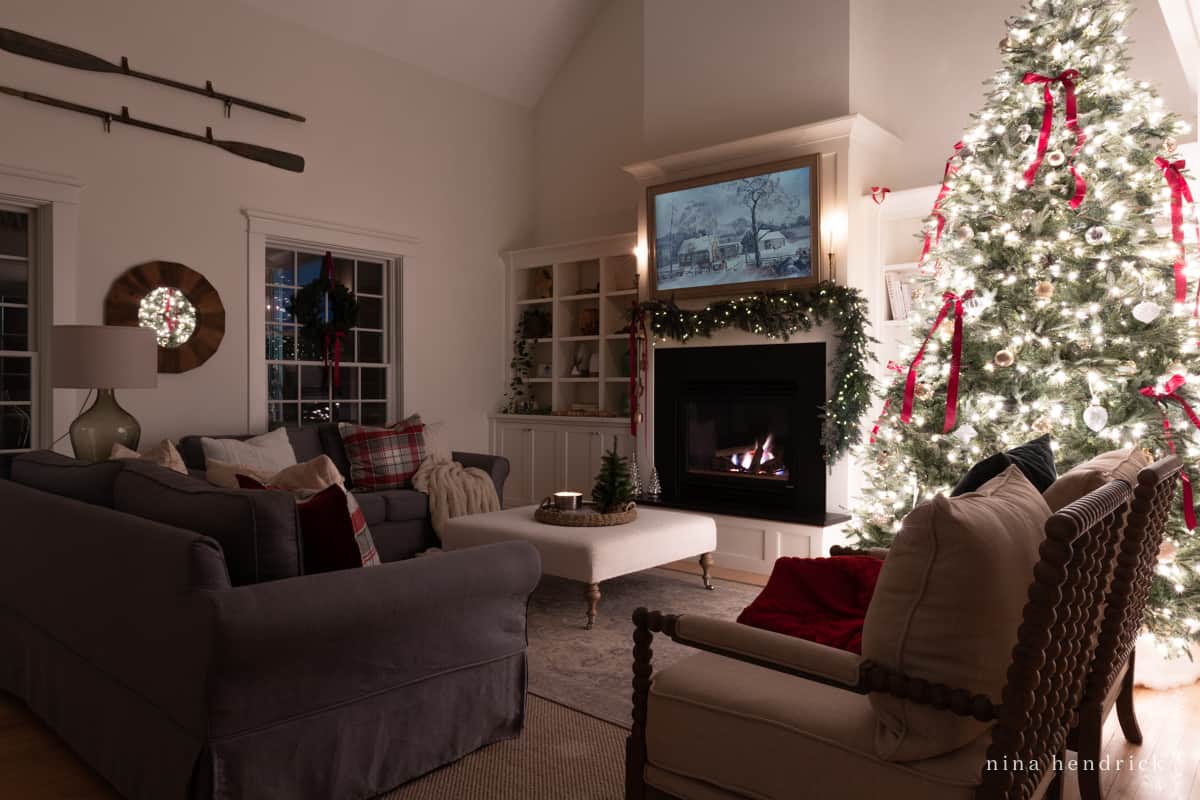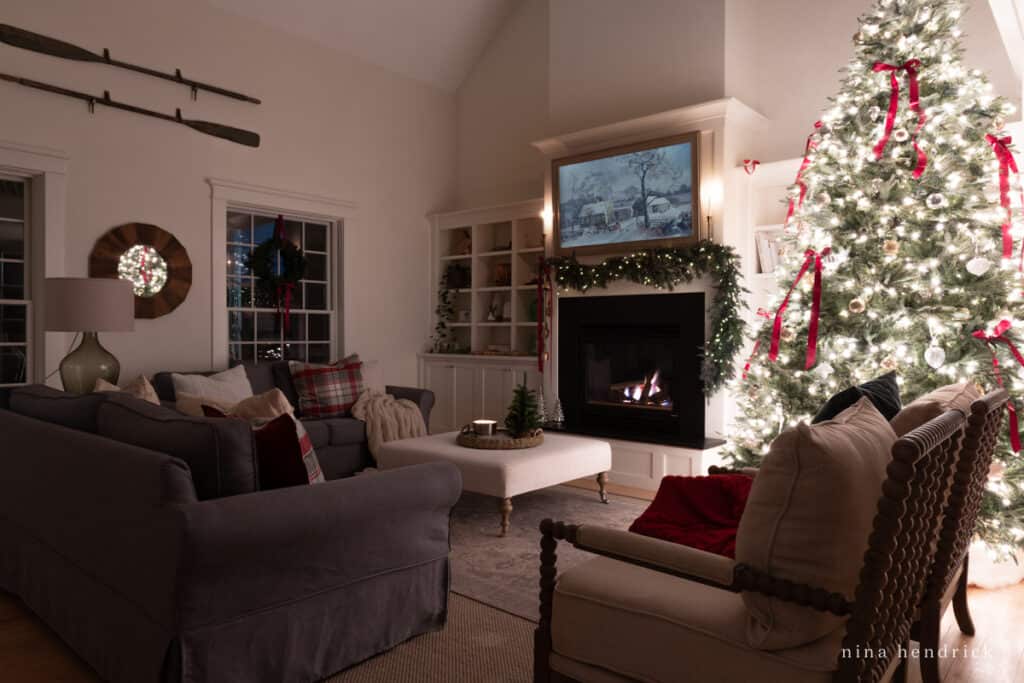 Our Christmas decor is pretty minimal this year, but that has worked really well for us as we settle into our new home in New Hampshire.
We reused the garland from last year. I was able to snap some photos of our exterior during a recent snowstorm. We'll be working on the exterior this summer, staining the cedar shake and making this cape cod style home more "us". But for now, these simple Christmas decorations look beautiful on our porch!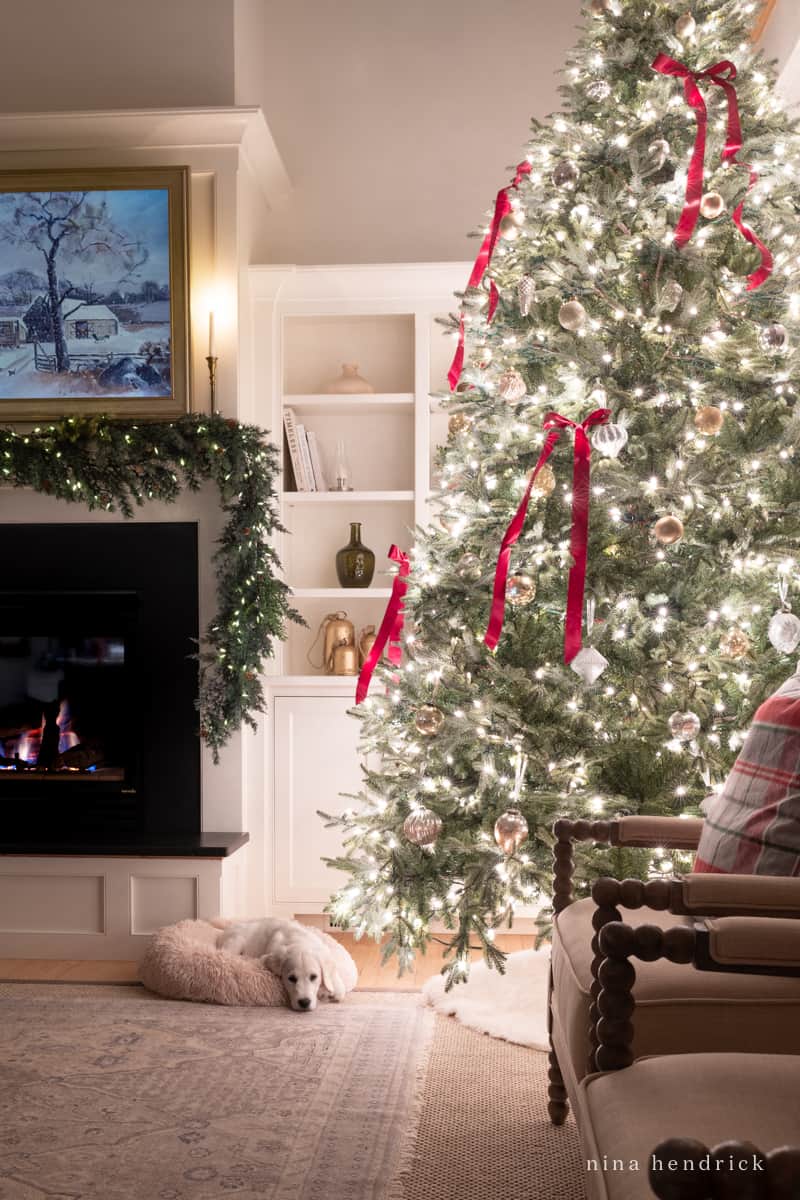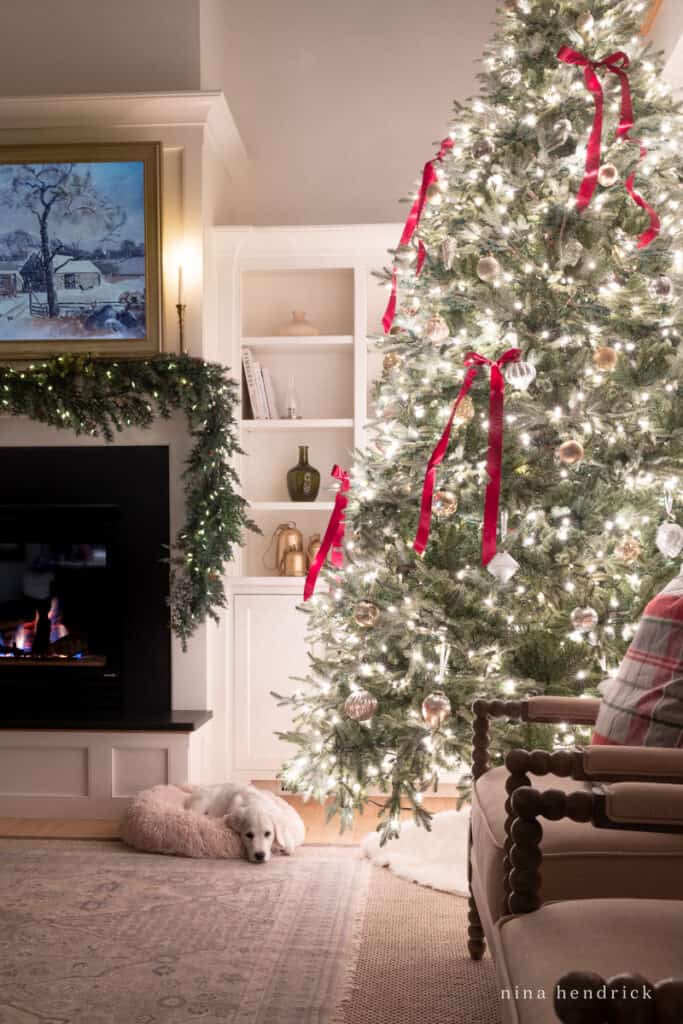 You can see another reason for our minimal Christmas decor in the photo above! We welcomed our sweet little pup, Gracie, to our family a month ago. She's so sweet, but a handful, just like all puppies.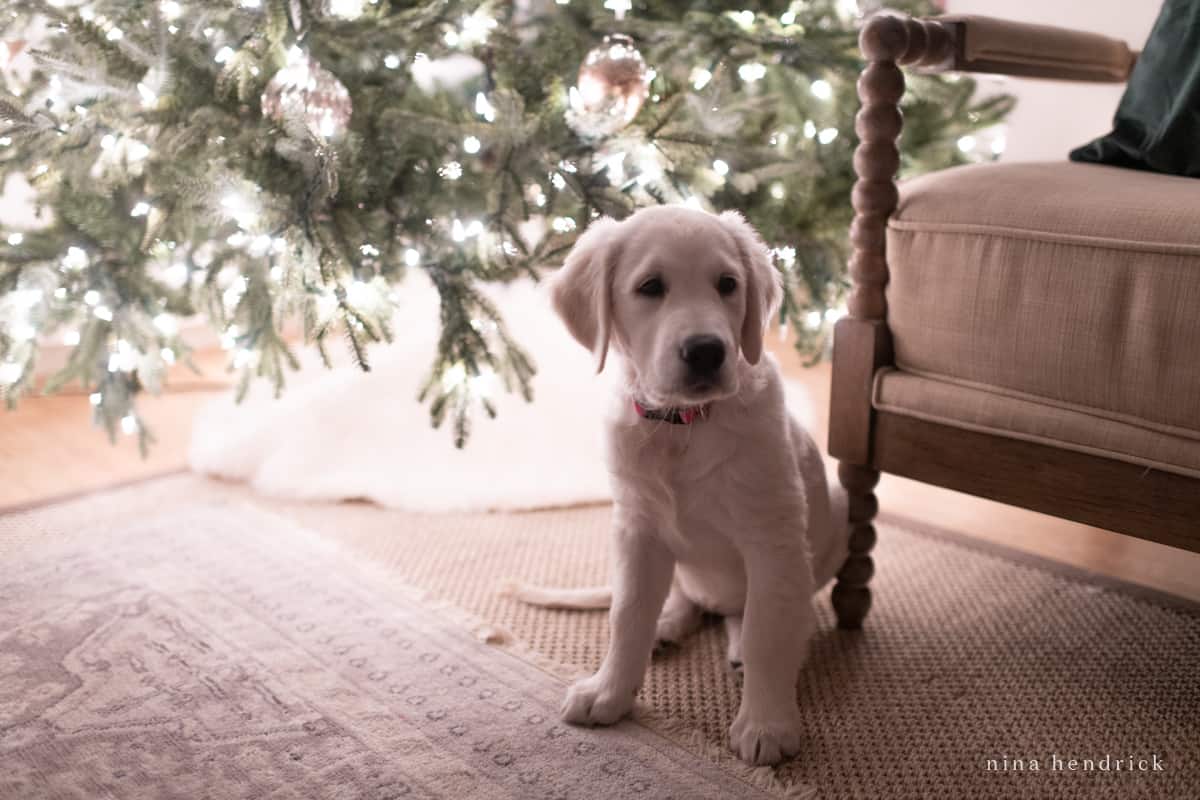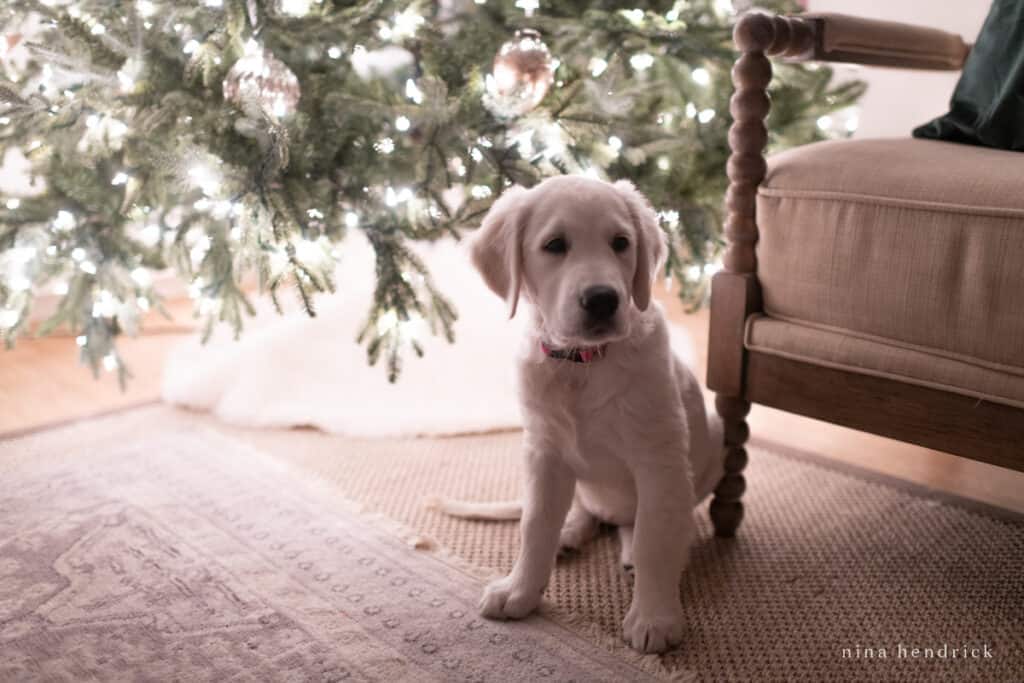 She loves to make a den under the Christmas tree. Otherwise, she mostly leaves it alone, but she pulled on the lower ribbons, so I removed them from the tree rather than having her pull the whole thing over!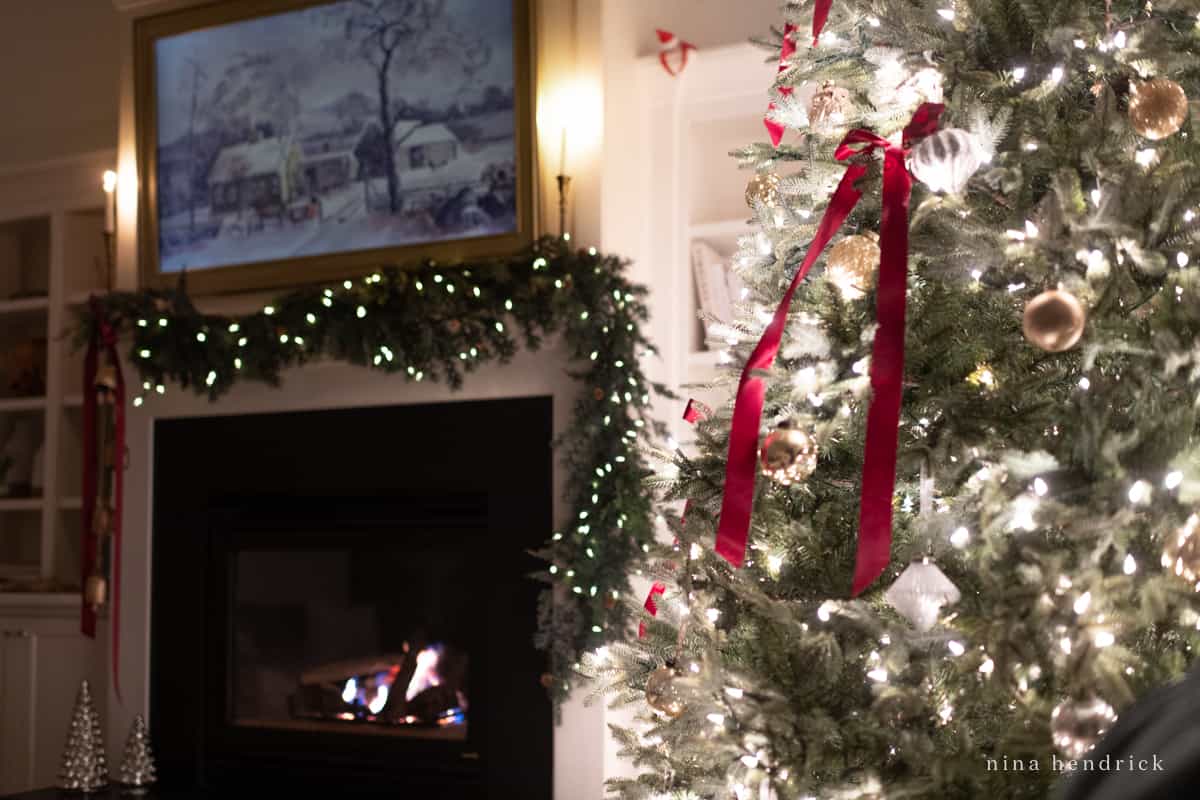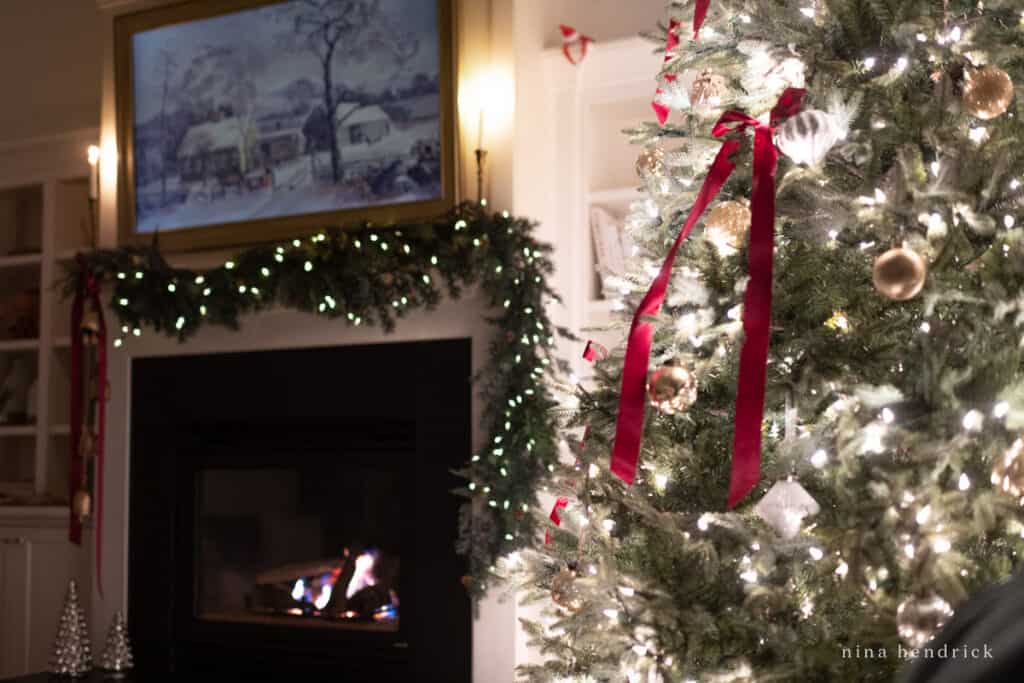 Although I've decorated a couple of areas of the house, I really focused on the family room for this tour, because it's the prettiest at night!
I'm looking forward to our first Christmas Eve in this house with our little pup cuddled up in this space.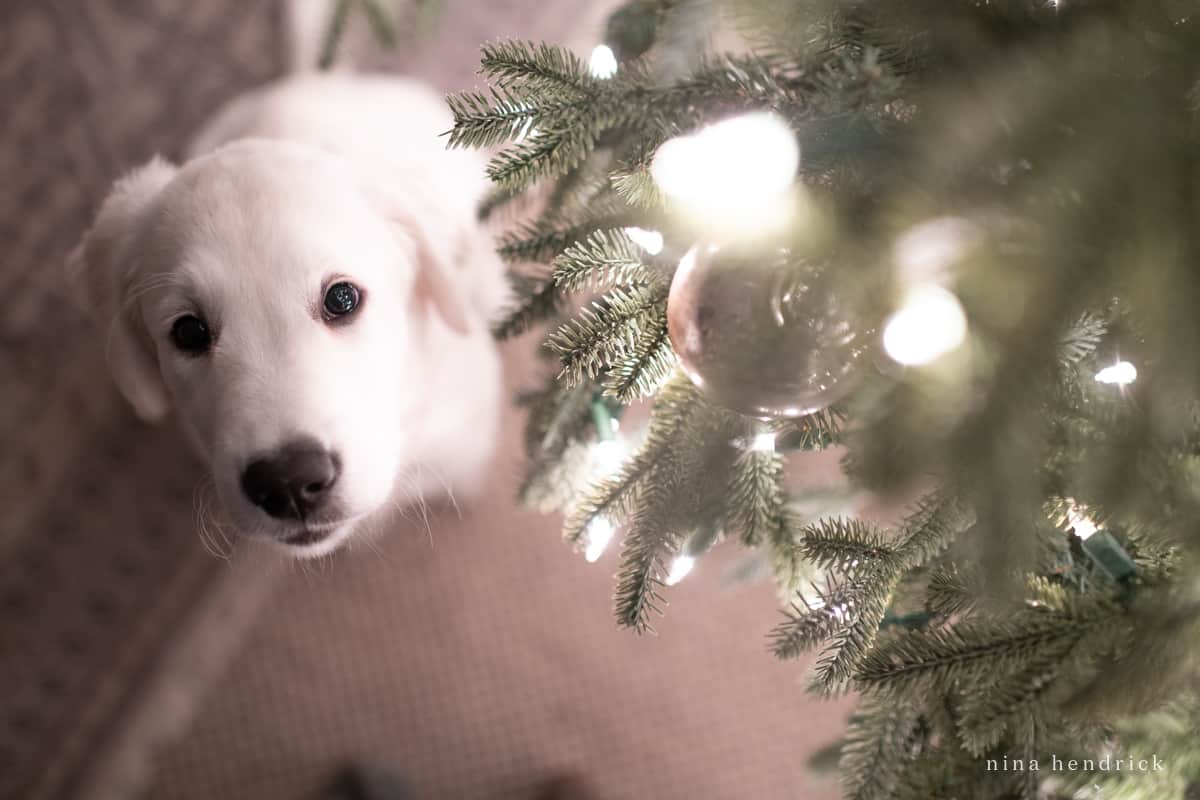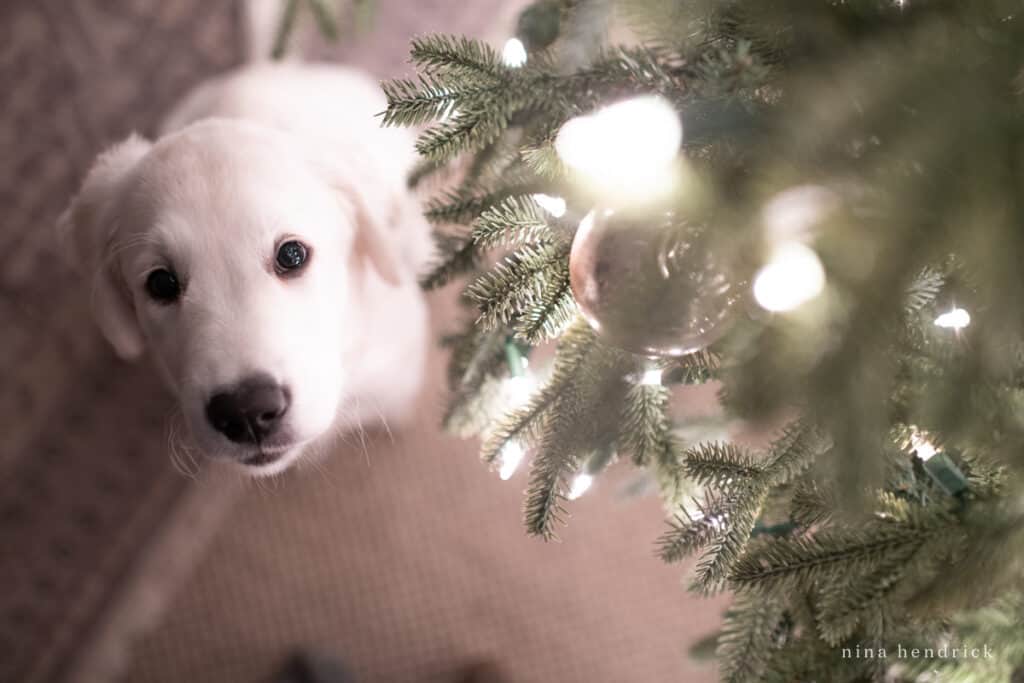 Merry Christmas from our family to yours!
Make sure to stop by and visit Sheila at Maison de Cinq next! Her home is always gorgeous and she's filled it with Christmas magic.
Maison de Pax | French Country Cottage | Bless'er House | Nina Hendrick
Rooms for Rent | At Home With The Barkers | Maison de Cinq | Finding Silver Pennies
Thistlewood Farms | Happy Happy Nester | Julie Blanner | The Happy Housie