Christmas Night Home Tour
Take a Christmas Night Home Tour and see a family room all dressed up for the holiday with magical twinkling holiday lights.
Welcome to my favorite tour each year, our Christmas Night Home Tour of all of the beautiful twinkling lights! There is just something especially magical about the house all lit up for the holiday. You can see our previous Christmas Night Home Tours at the following links from 2015, 2016, and 2017.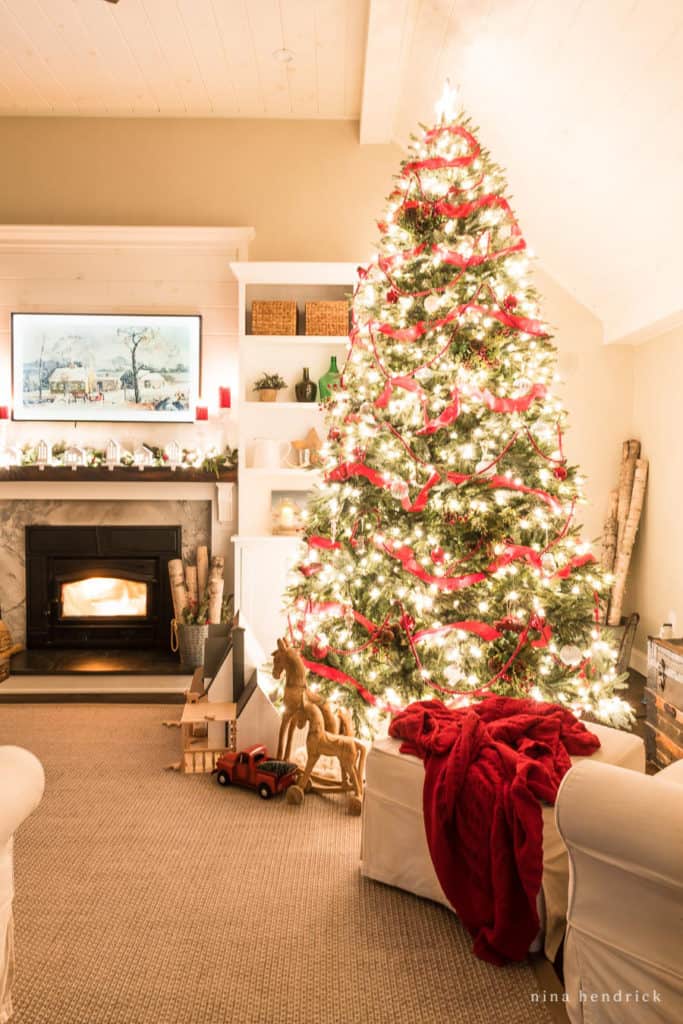 Christmas Night Home Tour of Lights
If you're stopping by from At Home With the Barkers, I'm so excited to welcome you to the next stop on the Christmas Nights Tour! If you haven't caught the other homes yet, you can head back to Maison de Pax for the beginning of the tour. There's so much beauty to enjoy!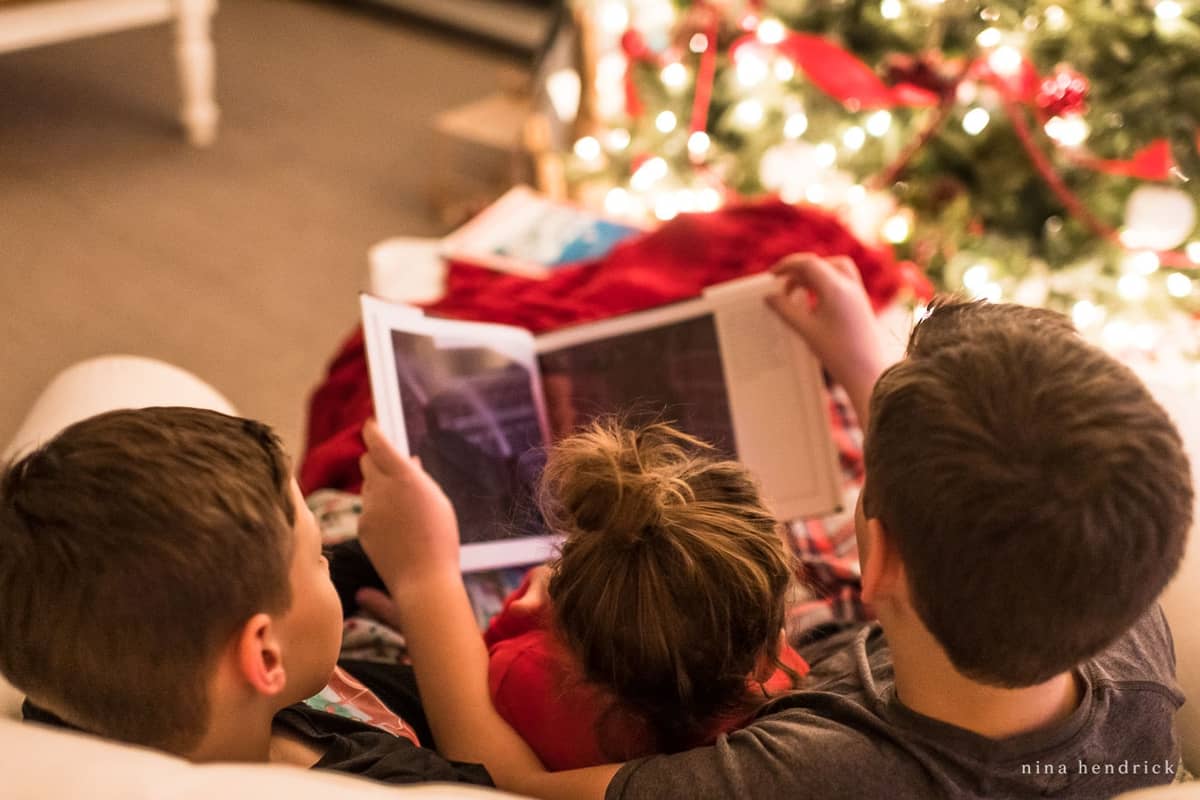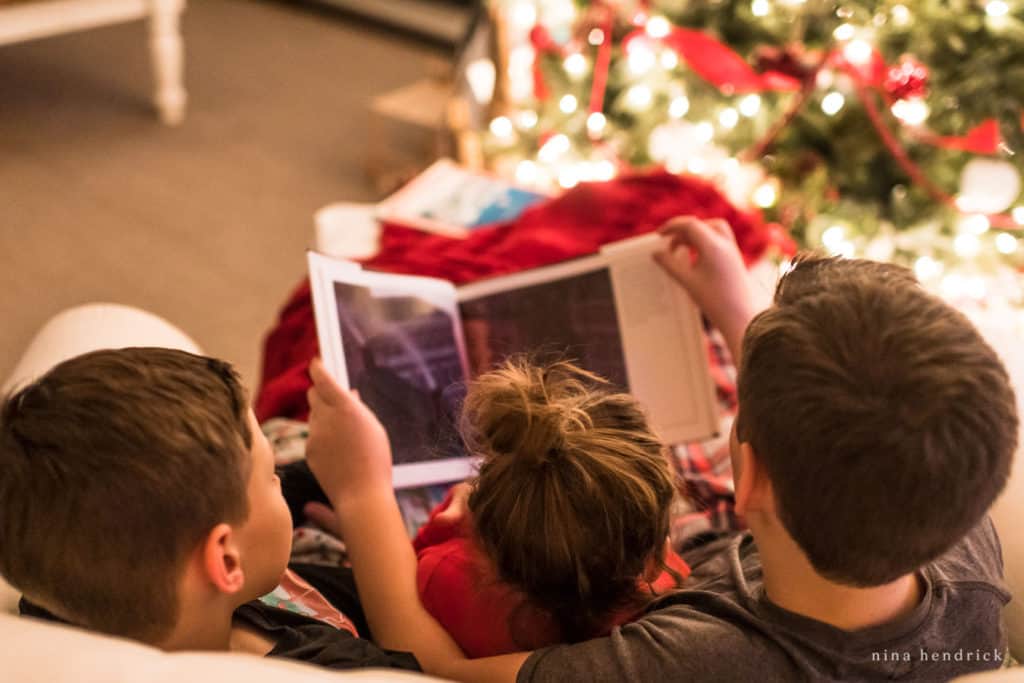 I've talked about it a lot this year, but I've been feeling this year more than ever the need to slow down a bit and spend more time together as a family. Of course, that's always important, but as my oldest approaches his teen years and we enter a new phase of life, we're feeling it especially keenly.
I didn't decorate as much as I normally would this year, but I tried to make it count where I did. Our house was still a construction zone when I began (we finished renovating our kitchen the week before I began decorating) and I was craving as much simplicity as I could get elsewhere.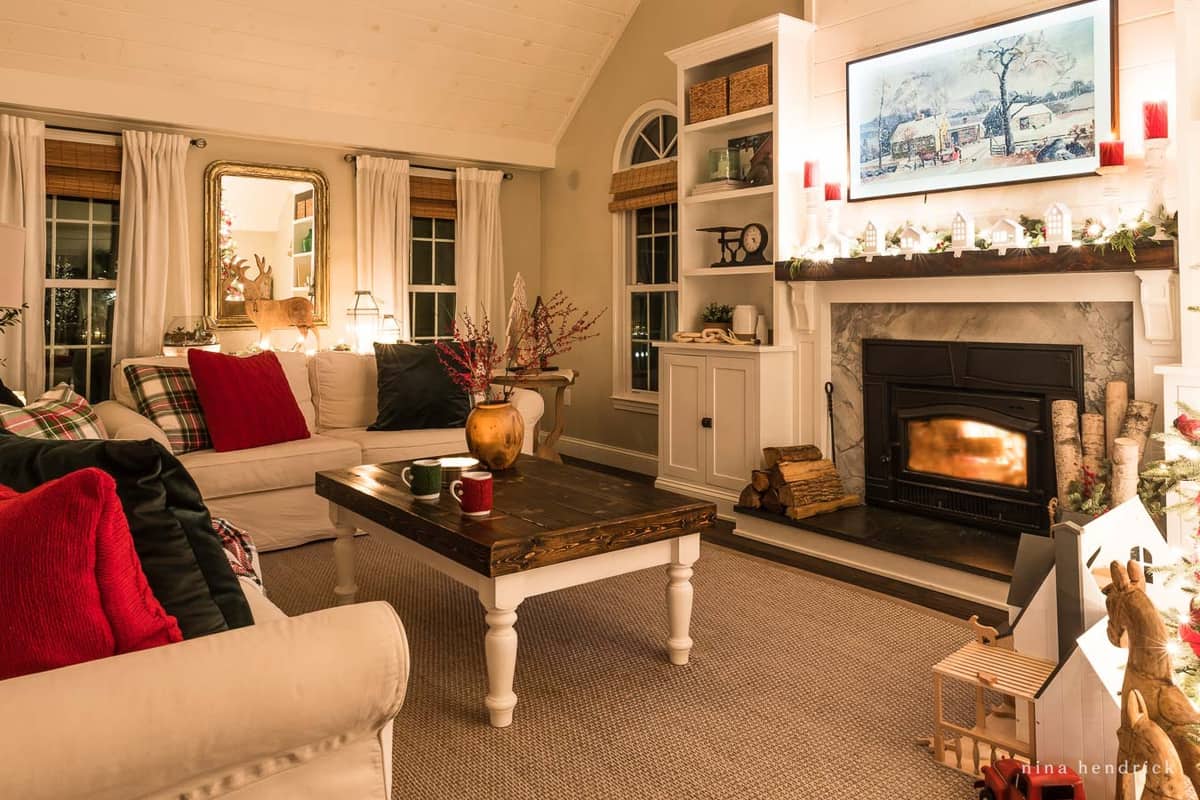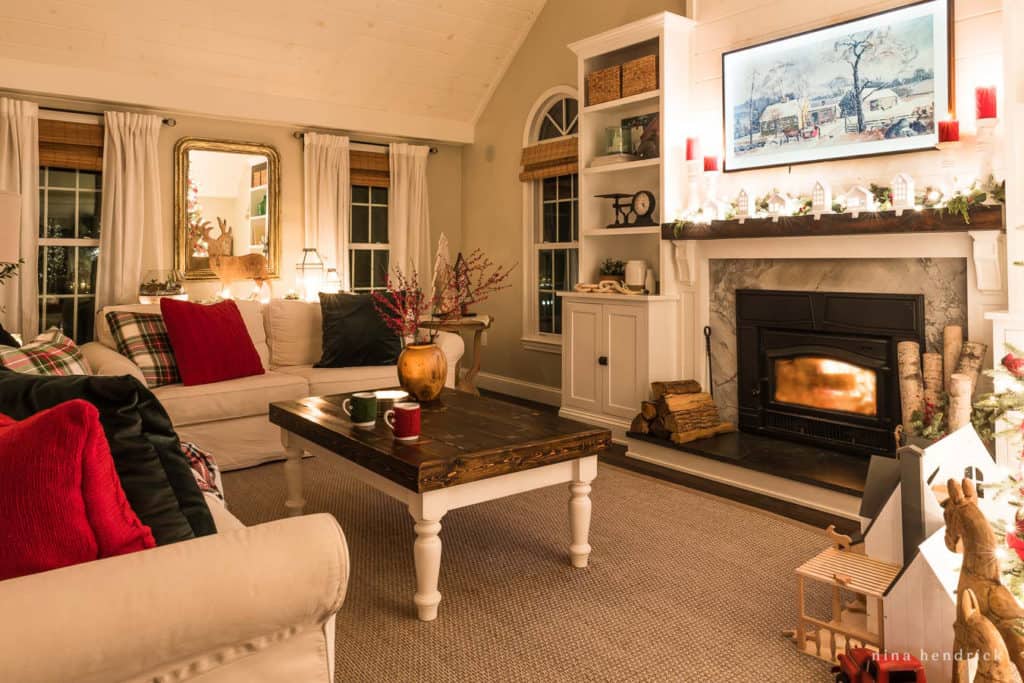 So I focused on the rooms where we spend the most time as a family enjoying Christmas things, the family room and the kitchen. (As an aside, if you're looking for specific sources, that earlier Christmas family room post has them all!) You can see the full Home Tour from this year here!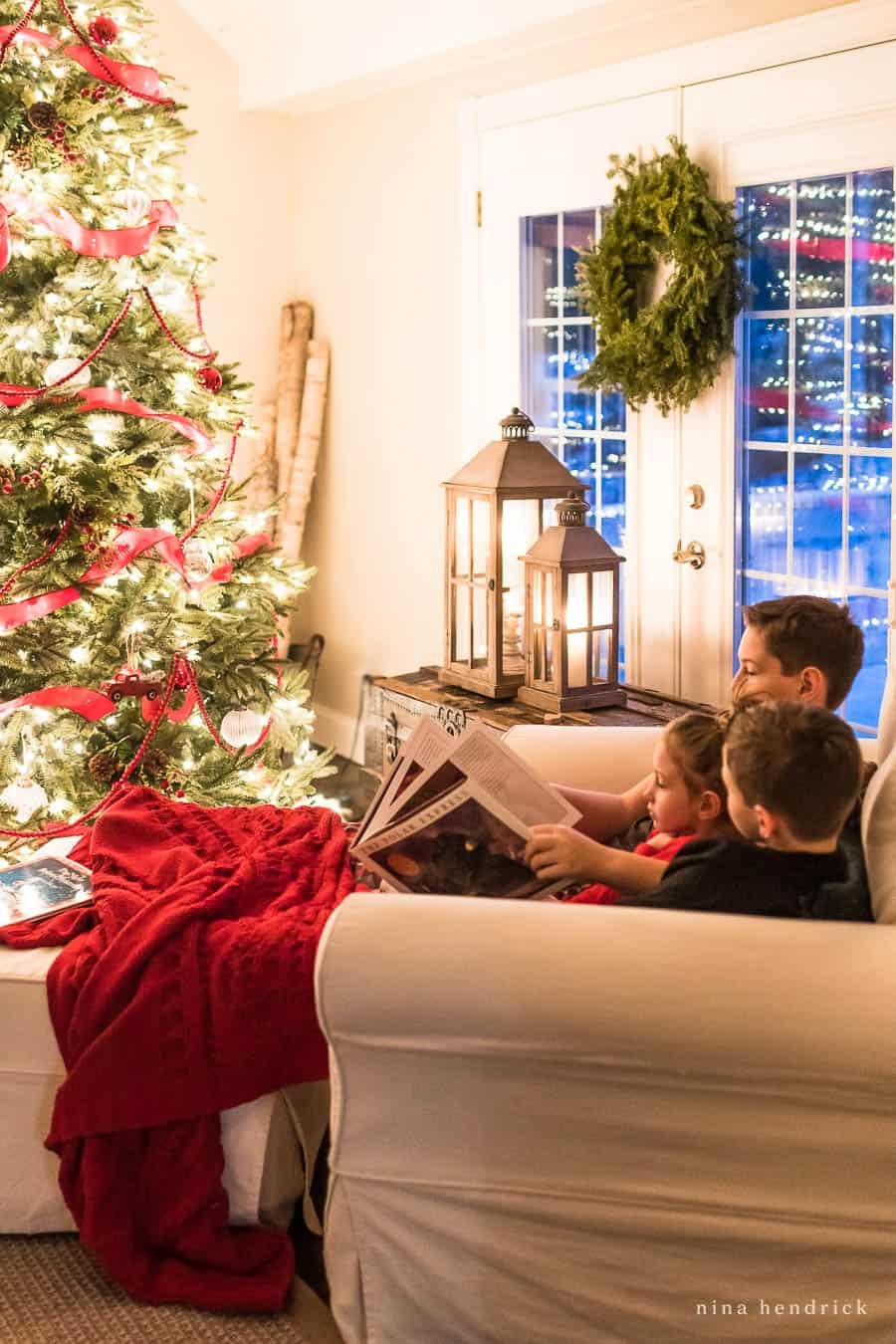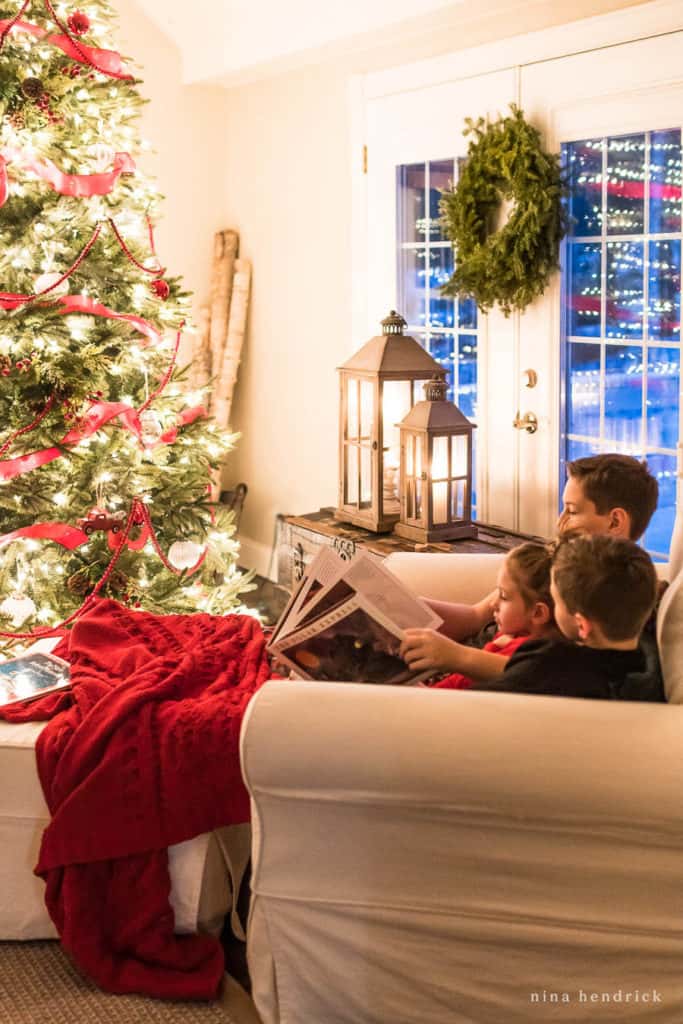 I'm looking forward to some time resting and creating memories together. My kids have a nice long Christmas vacation this year, so it gives us plenty of opportunities! We've decided to focus on experiences rather than a bunch of gifts this year, including a big family trip in 2020.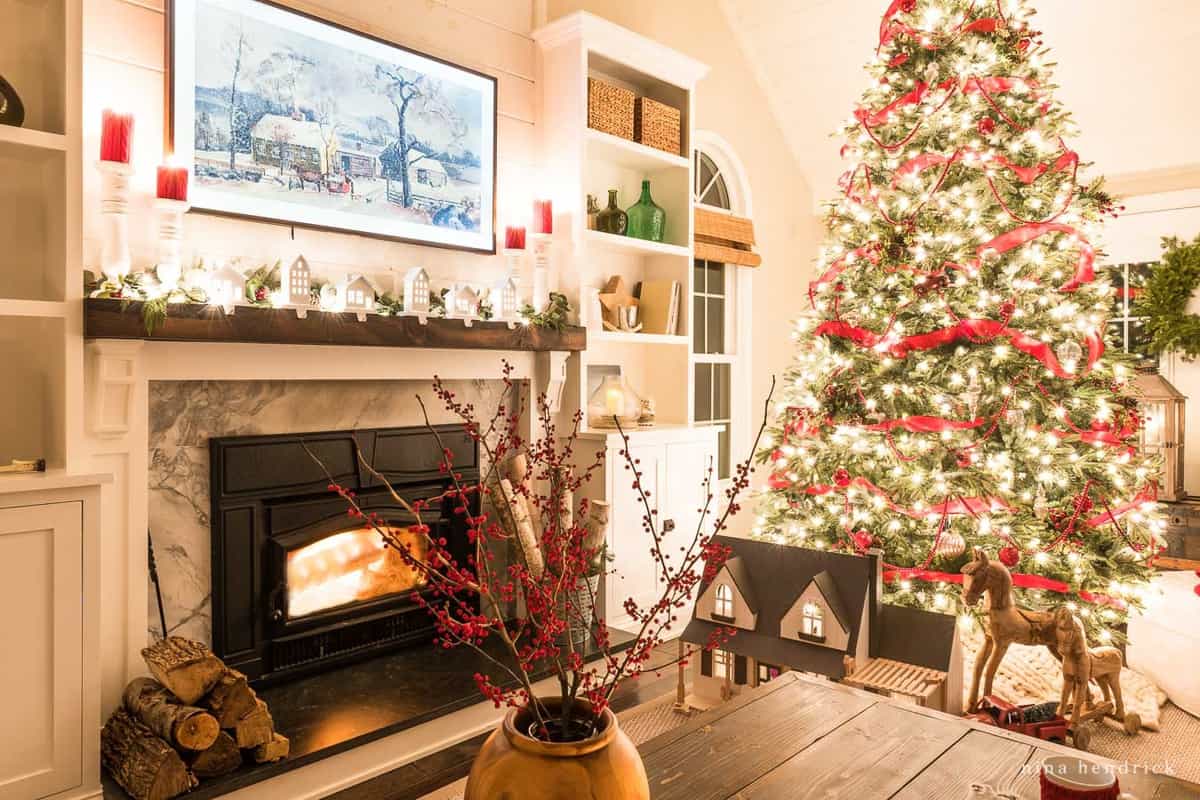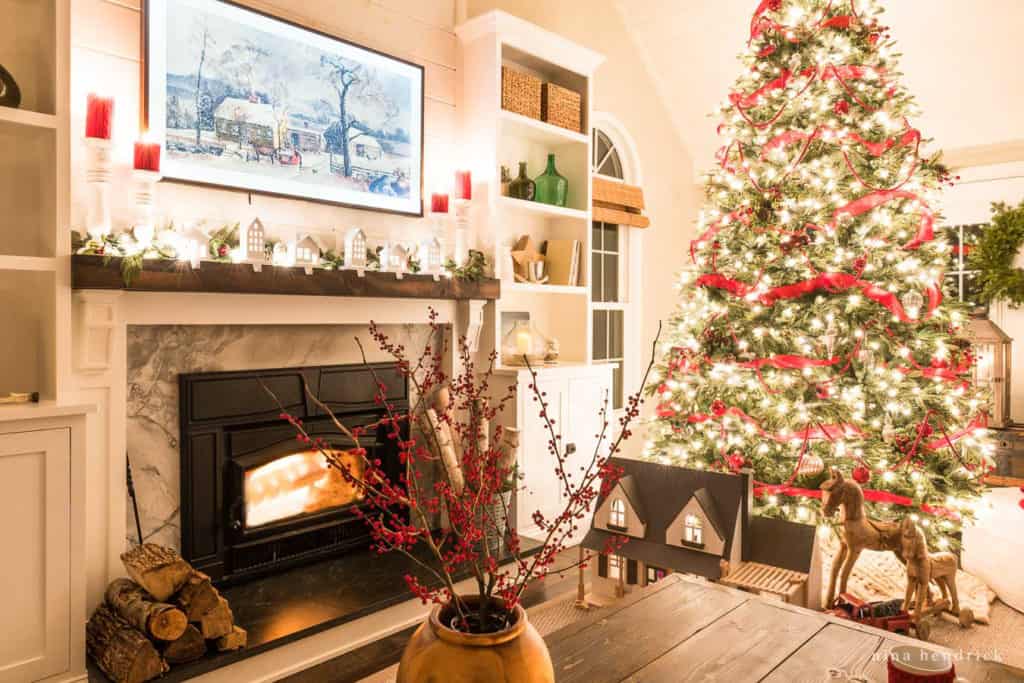 I was a little worried about whether the kids would be disappointed, but I was happily surprised when they were all completely on board with the idea of going on a trip instead of more things.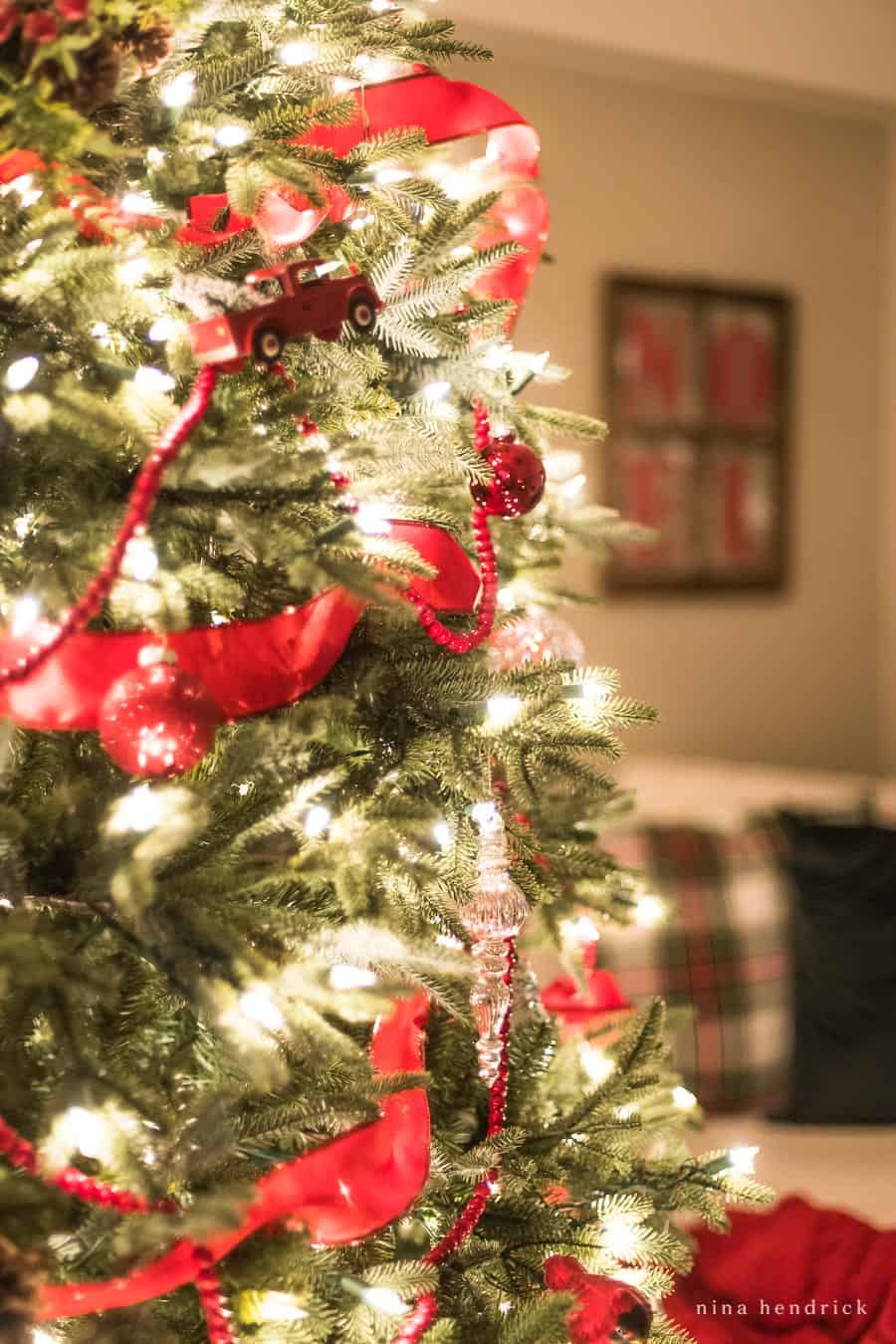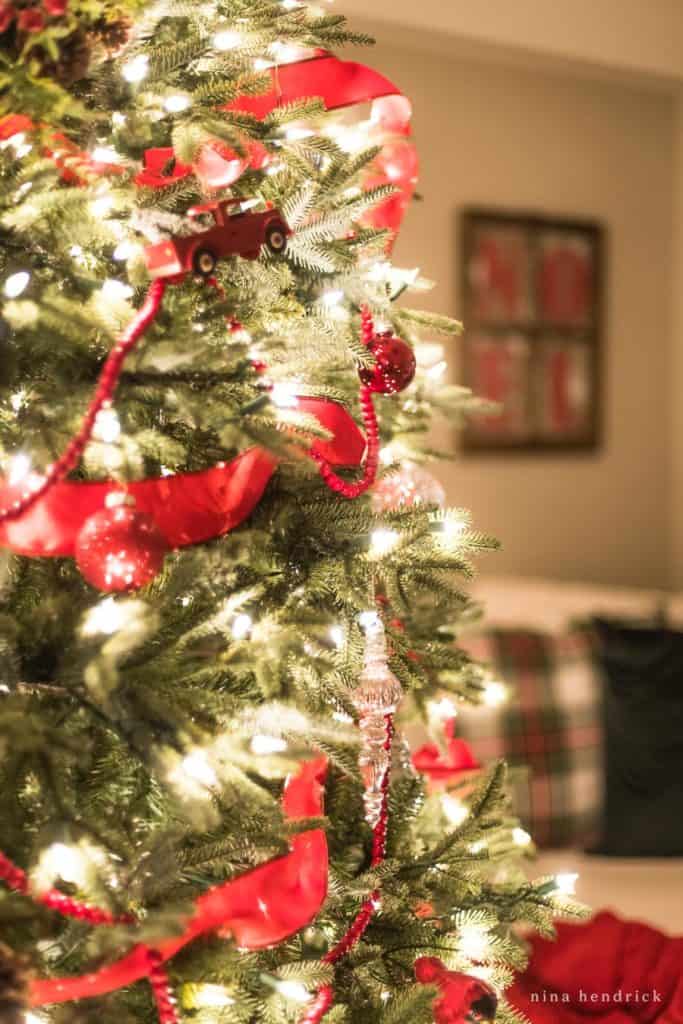 Santa has always brought three gifts (based on the three Wise Men), so that will still happen, and I'm sure they'll get gifts from other family members. They truly seem more excited to go skiing with Mack and to see the new Star Wars movie.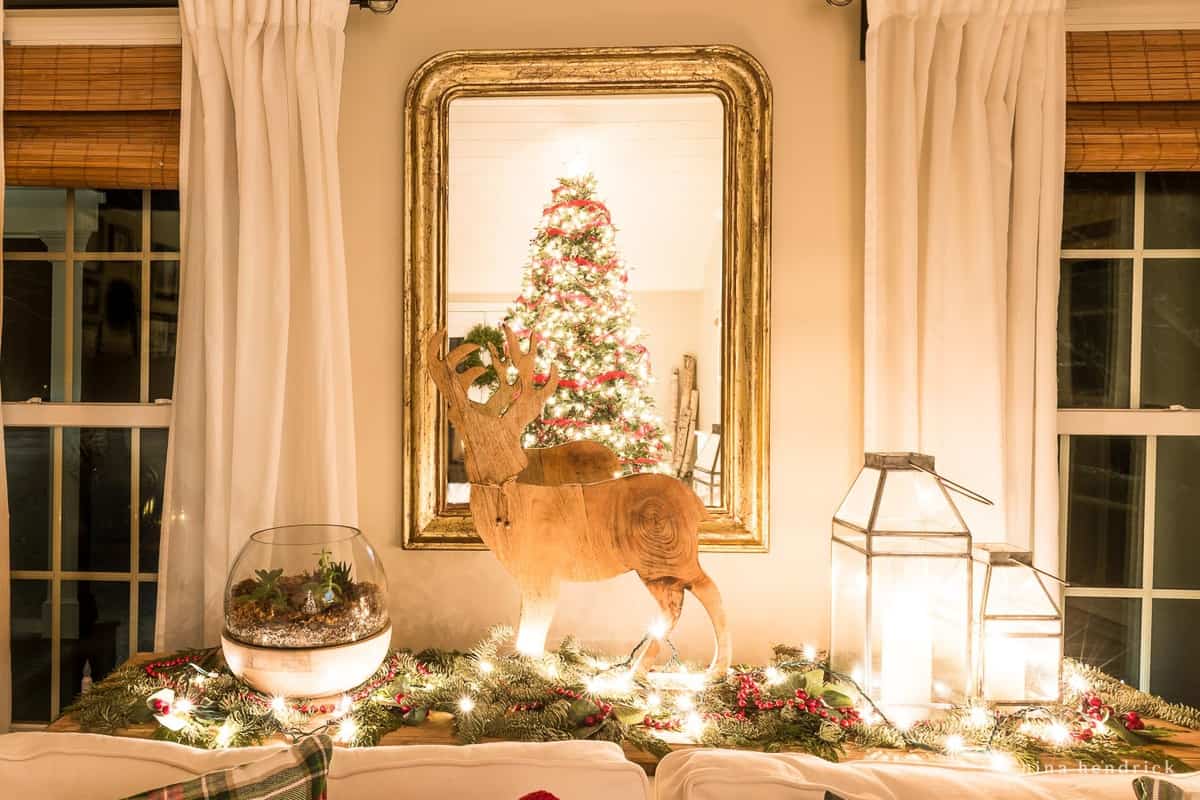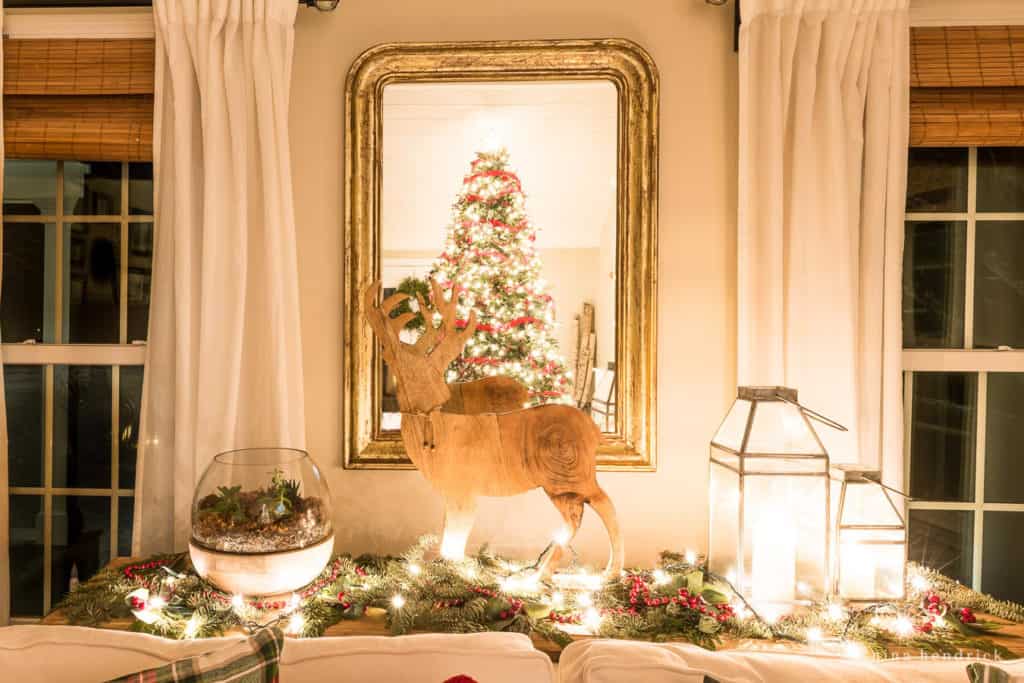 I think with time moving so fast it's the perfect solution. Also, not to be cheesy, but I think the memories will last a lot longer than the toys would have anyway!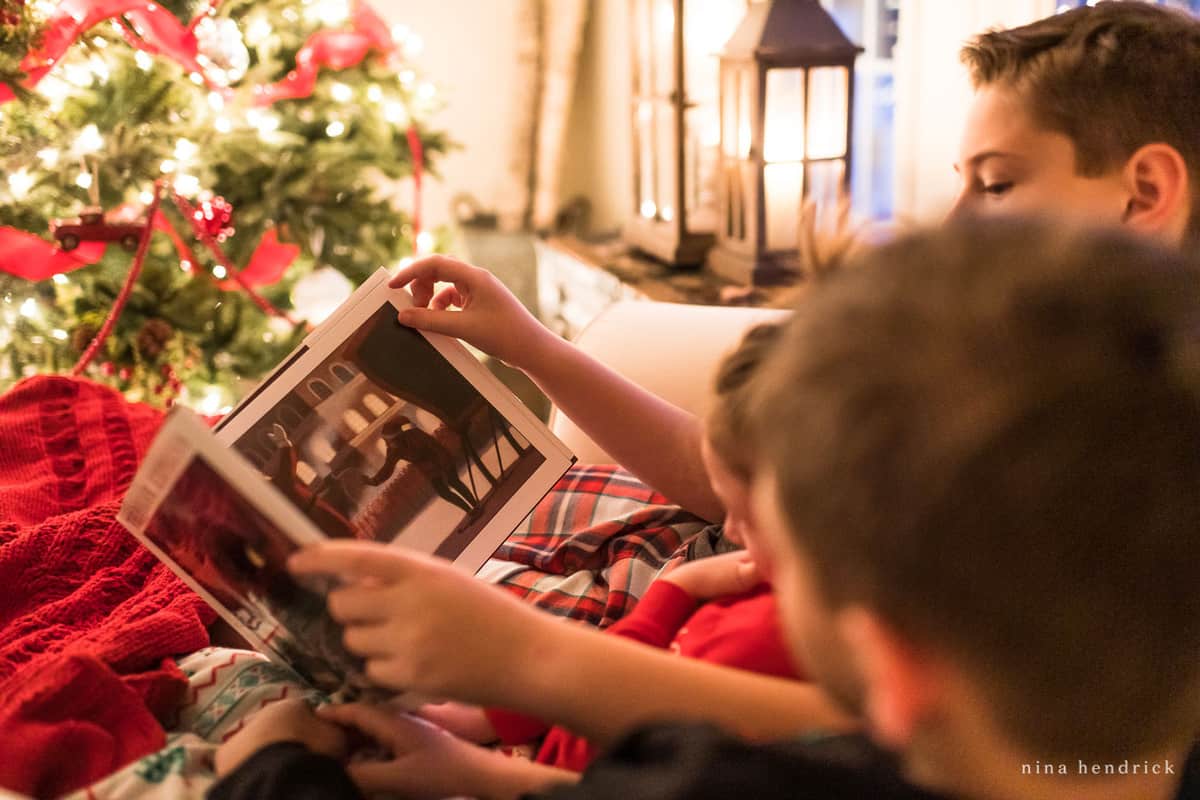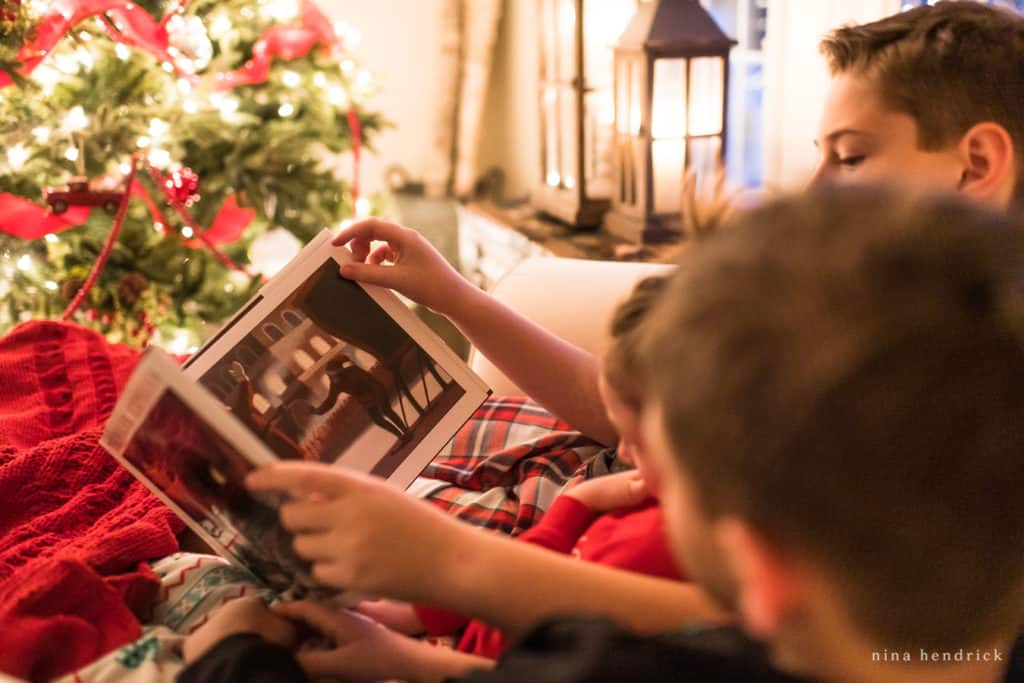 I'm happy that we did this tour, because I felt like I needed to push the pause button and enjoy the beauty of the season and reflect a bit on the reason for celebrating the holiday in the first place.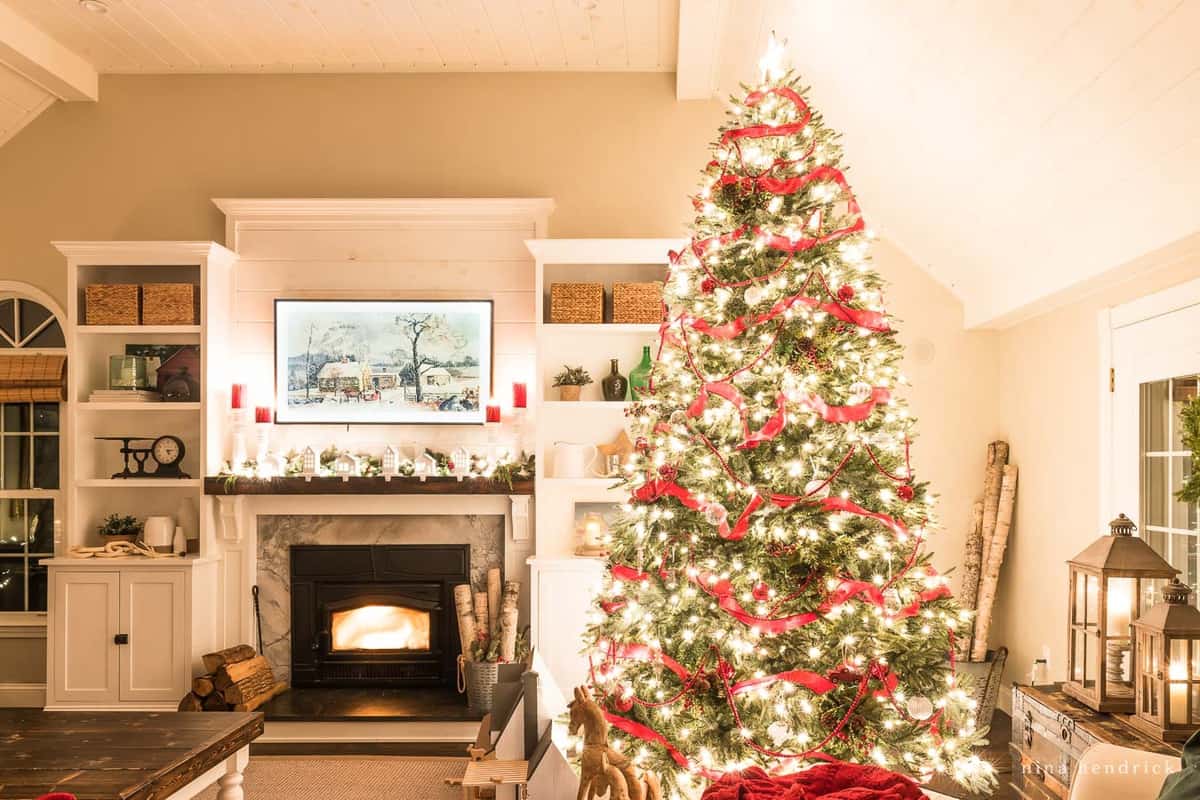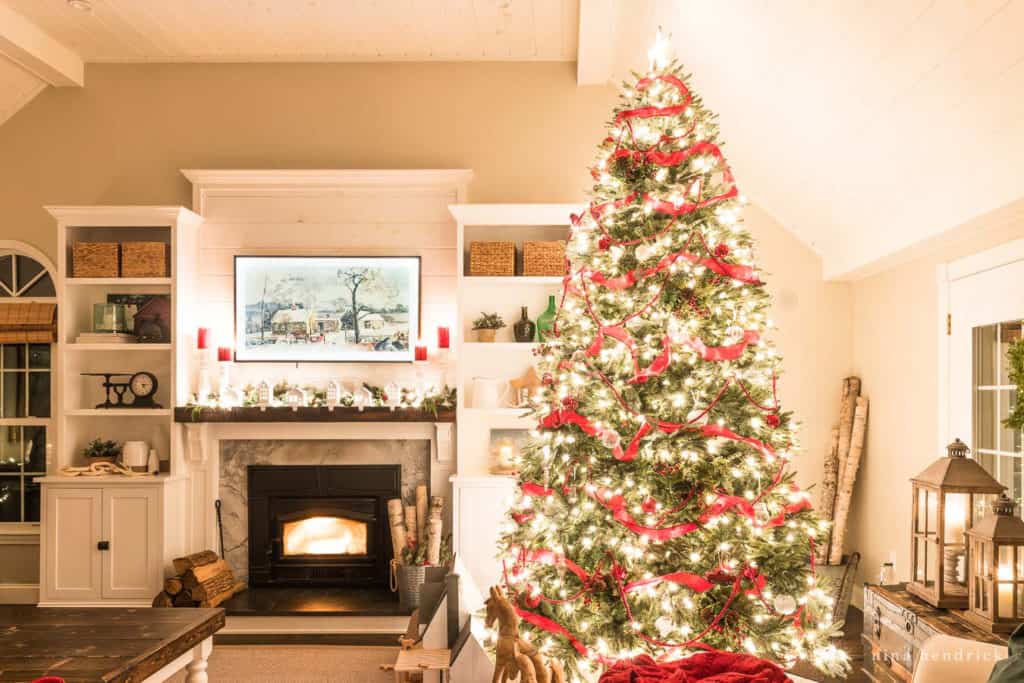 It's so incredibly easy to get caught up in the overwhelm of decorating and the holiday season flies by. However, I'm sitting here writing these words in this exact room just after taking and editing the photo and my youngest is asleep curled up on the sofa beside me. I'm drinking warm lemon tea and enjoying the fire on an especially bitter and cold winter night.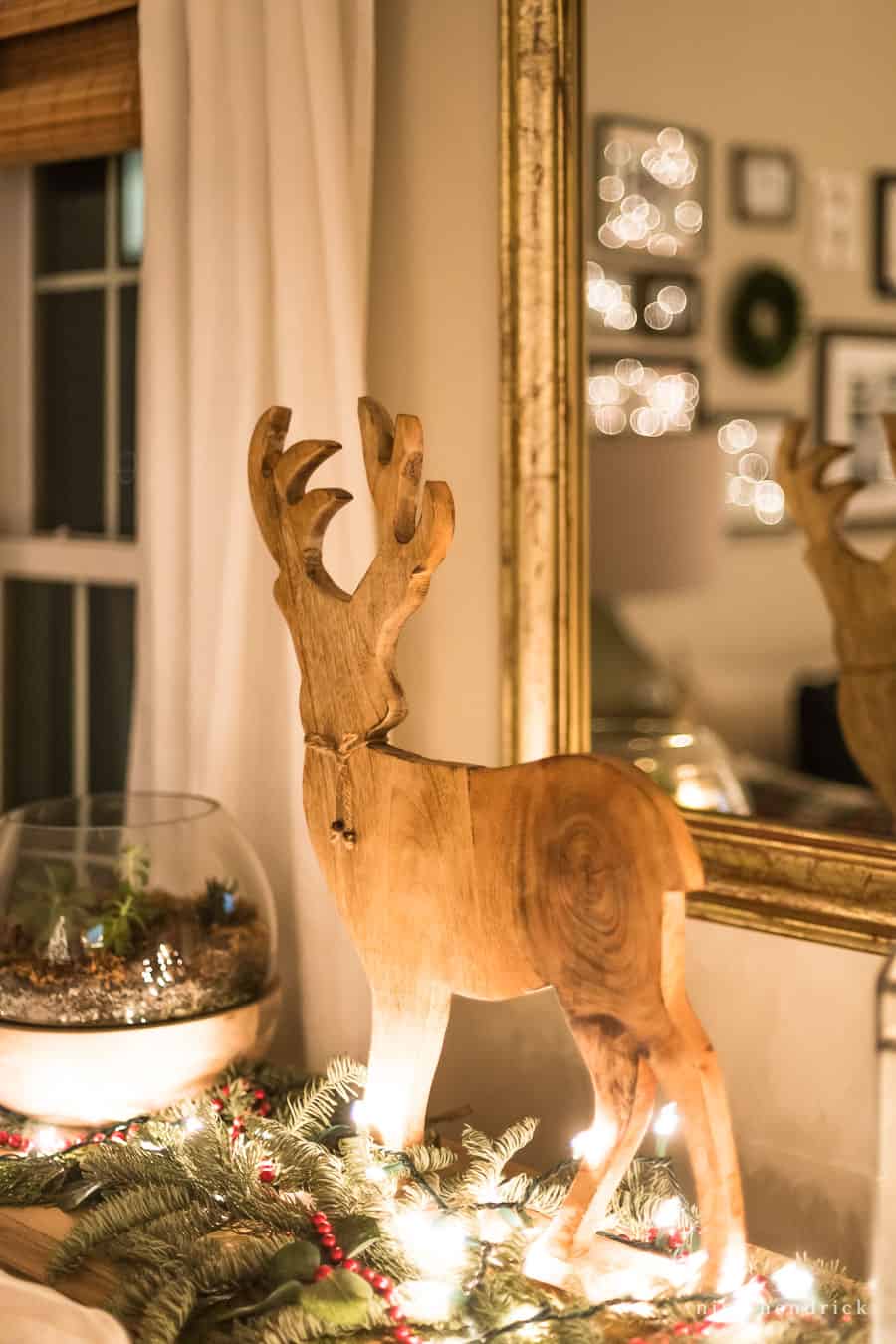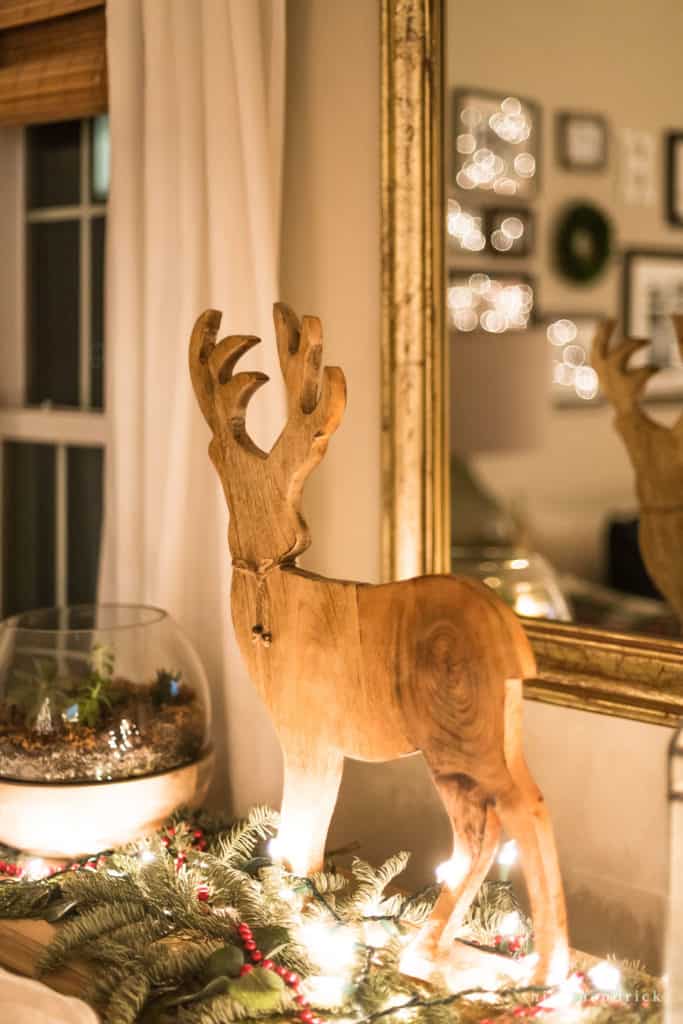 If taking this moment to pause and appreciate everything and having more photo memories of my kids isn't a gift, I'm not sure what is. So thank you for giving me a reason to do this!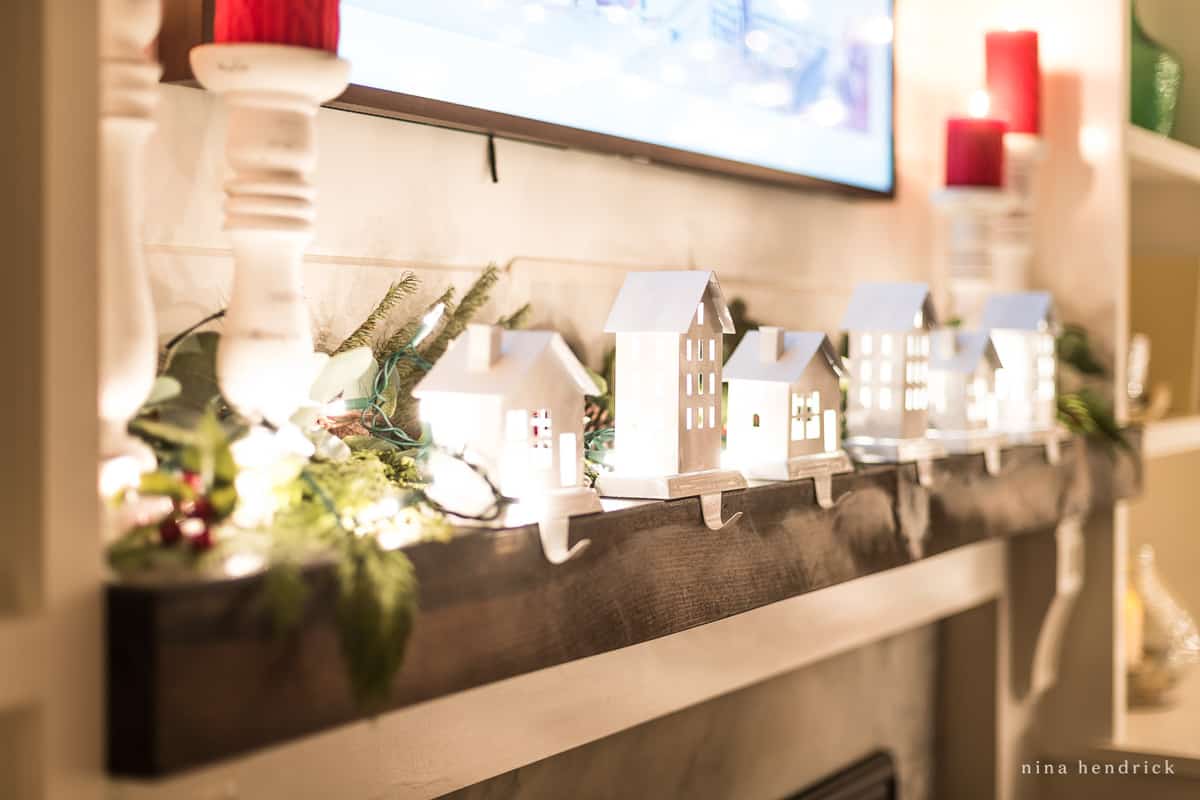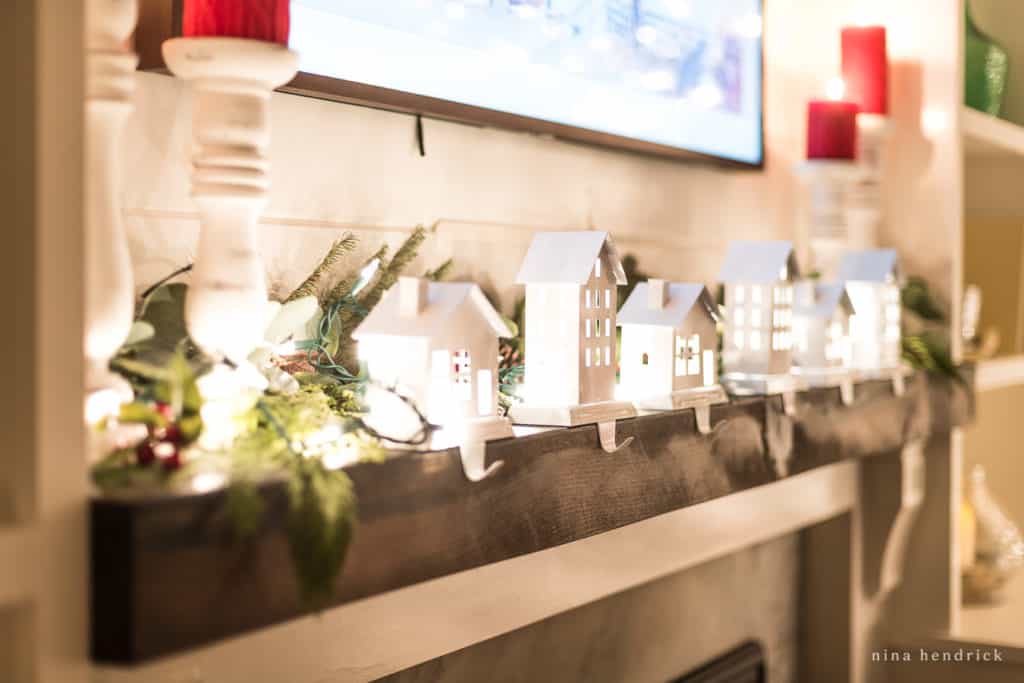 I hope that you're able to pause and enjoy a moment in time with your family and friends this holiday season! Wishing you the very merriest of Christmases.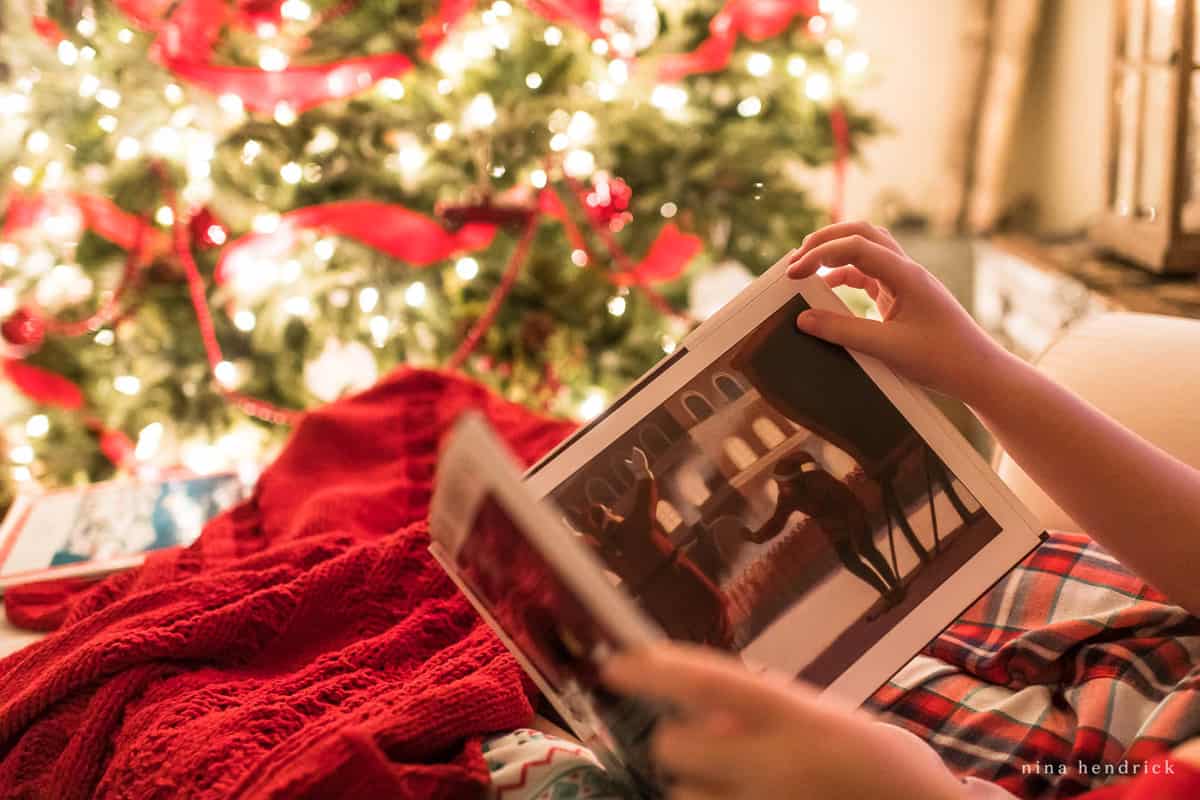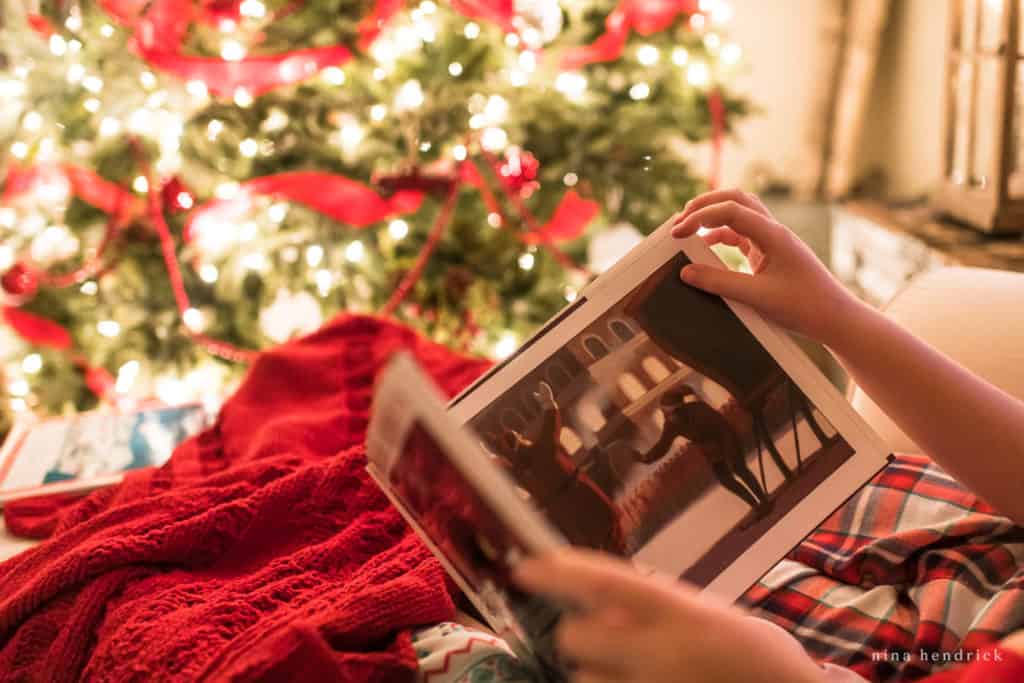 Next up, you can visit the Christmas Night Home Tour of Chelsea at Two Twenty One! Her home is always so colorful and beautiful, you won't want to miss it!
See more holiday homes all lit up at night…


Maison de Pax | French Country Cottage | House by Hoff | So Much Better With Age | Zevy Joy
Shades of Blue Interiors | Bless'er House | Shabbyfufu | Cherished Bliss | Maison de Cinq


At Home with The Barkers | Nina Hendrick | Two Twenty One | Thistlewood Farms | The Wood Grain Cottage


Kelly Elko | Happy Happy Nester | Ella Claire & Co. | Julie Blanner | Rooms FOR Rent