From the tree, to ornaments, to string lights, learn the best Christmas storage ideas for how to organize your holiday decorations. You can also download free printable bin labels!
'Tis the season for holiday decorations, but when the holiday season is over, it can be hard to know how to store them properly. From Christmas tree storage, to Christmas ornament storage, to Christmas light storage and beyond, there are countless decorations that can be difficult to store without taking up too much space. Fortunately, there are plenty of easy Christmas storage ideas that can help you keep your decorations organized and out of the way until next year. In this blog post, we'll explore the best Christmas storage ideas and how you can use them to keep your decorations in check year-round.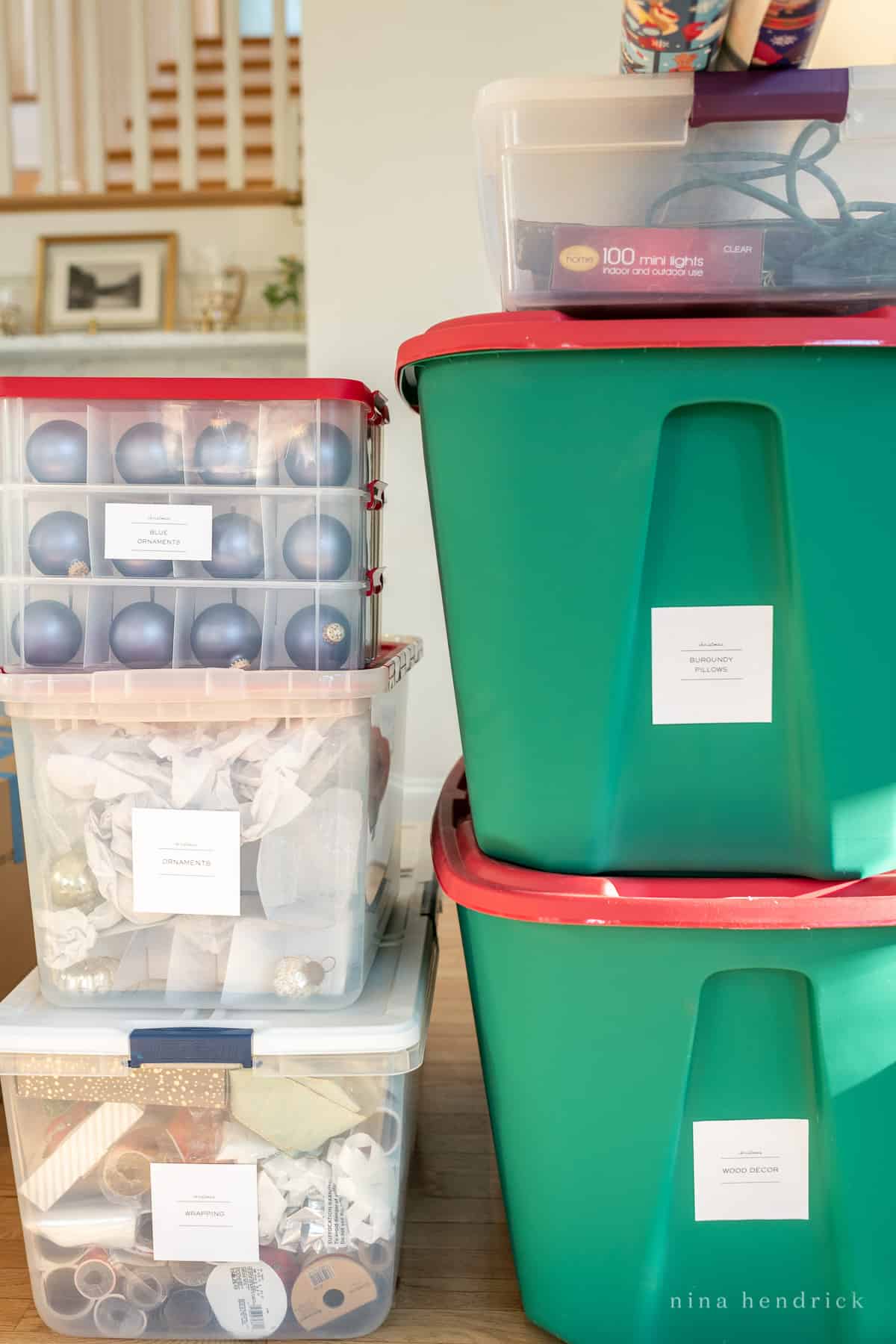 This post contains affiliate links, which means I may get a small commission (at no extra cost to you) if you shop my link. Please see my disclosure if you'd like more info!
How to Organize Christmas Decorations
When it comes to Christmas decor, it can so quickly get out of hand without the proper Christmas storage. I think many of us dread the time when we have to put our decor away, but what if I told you there's a way to make it almost… enjoyable? Like most things, having a system in place transforms the process of undecorating from Christmas from a chore into something satisfying that leaves you with a feeling of accomplishment and a pretty post-Christmas blank slate.
Knowing how to store Christmas decorations safely and conveniently is essential for several reasons. When it's time to take everything down and put the decorations away, enthusiasm tends to wane. Un-decorating is more a task than tradition.
Fortunately, I'm here to help. I'll cover step-by-step tips on how to store Christmas decorations. You'll save time, use your storage space more efficiently, and keep your decorations clean and protected.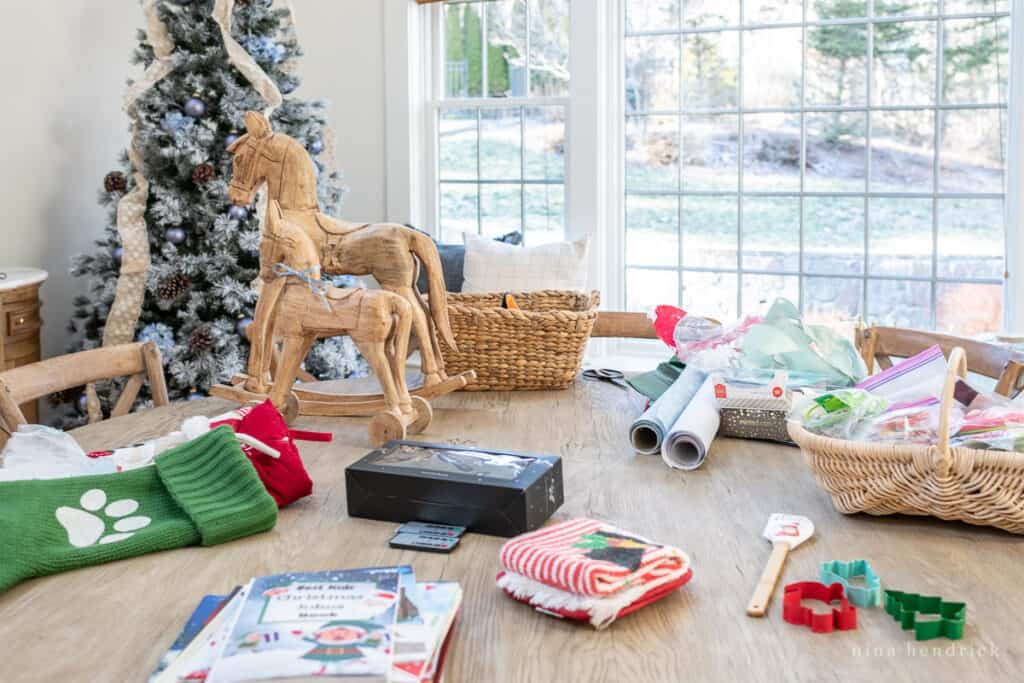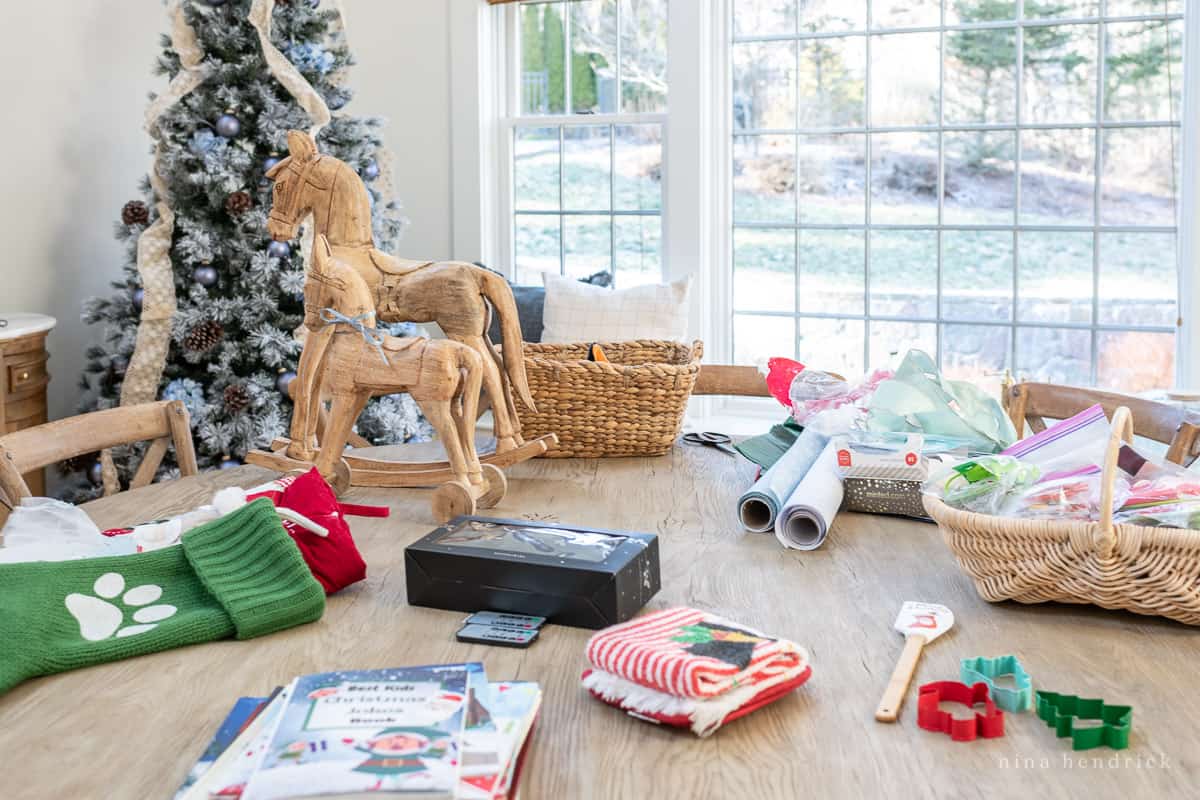 Take Inventory
Step one is to gather all of your decor in one place and begin to put items together. As you begin undecorating, group like with like.
There are a few ways to do this: I have some items organized by color, some organized by type, and some organized by purpose.
For example: all of my ornaments are sorted by color/type so that it's easier to decor a tree by theme. Blue ornaments are together, mercury glass ornaments are together, gold ornaments are together, etc.
My decor is sorted by type: wooden decorative items, artificial branches, and delicate items all have a designated plastic bin.
As you begin to sort, make sure to throw out anything that's broken or that doesn't work. This is the perfect time to test Christmas lights — it's so much better to have them figured out before next year, rather than trying to unravel them and find out if they work while you're decorating!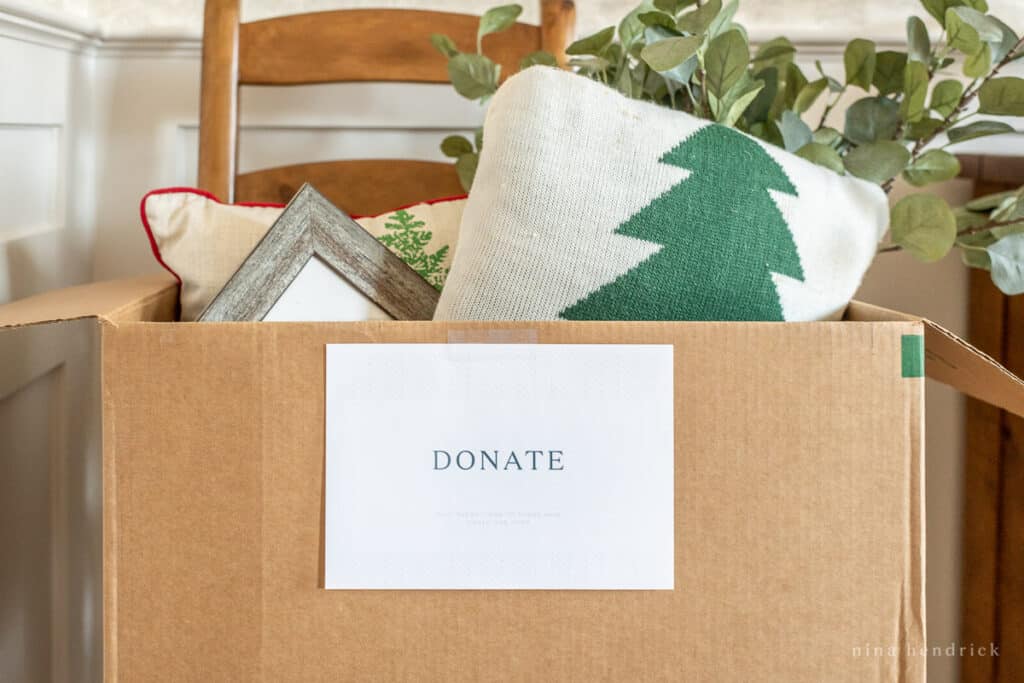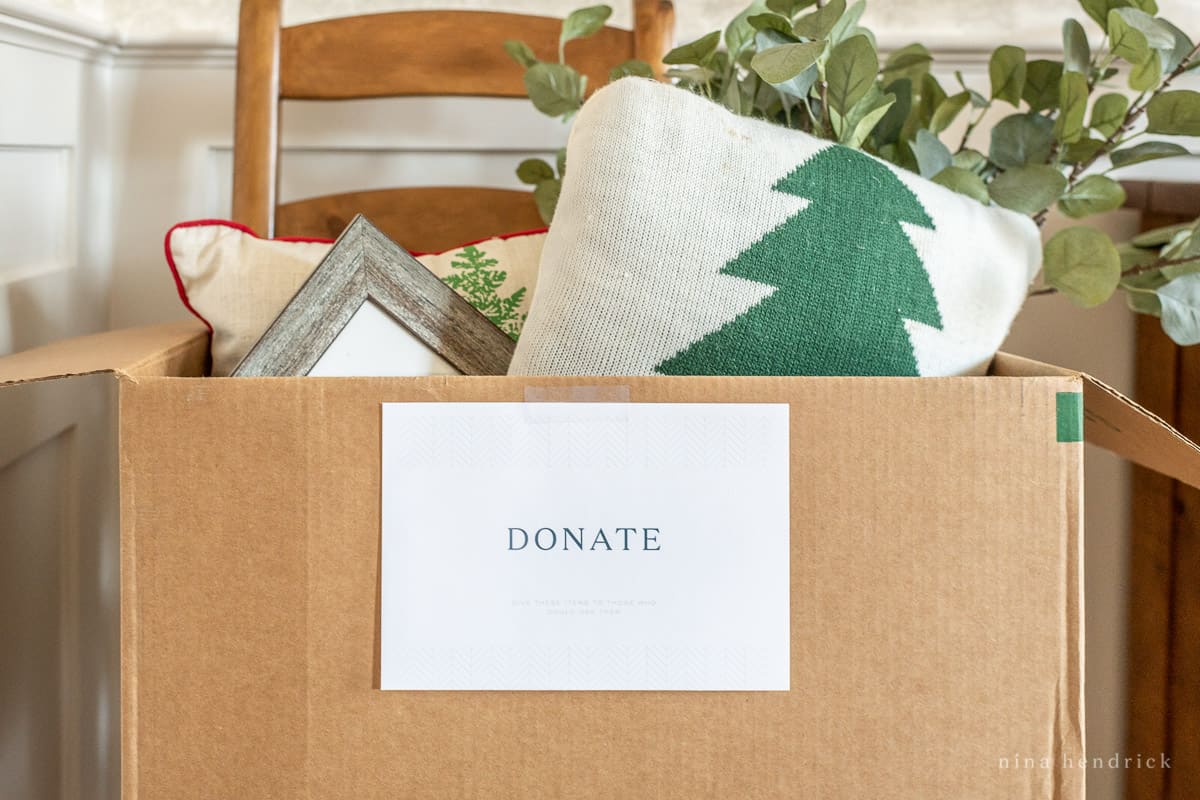 Declutter & Donate
I don't know about you, but over the years I've accumulated so many Christmas items. When it comes to the items I actually display year after year, it honestly is a much smaller list than my full inventory.
This is the time to be honest with yourself and try to find ways to bless others with what you no longer need. If you struggle with beginning decluttering, you may want to check out this post. The biggest road block most people need to overcome in order to declutter sucessfully is all in the mindset.
Obviously, if something is sentimental, one of a kind, and meaningful then I'm not suggesting you get rid of it. But even if something was gifted to you, I recommend doing a frank internal assessment of whether you are actually using it and if you need it.
If the answer is no, begin putting together your bin to drop off at a local Goodwill or to donate to a shelter or other charity. Community centers and nursing homes will sometimes accept donations of Christmas decor.
Once you've weeded out the items you no longer want and need, then determine what you need for storage.
Designate a Space for Your Christmas Storage
When it comes to Christmas storage ideas, it is important to designate a space for storing all of your Christmas decorations. This could be a closet, an attic, a basement, or a spare room in your home. Once you have a designated space, you can use bins, totes, and other storage containers to organize and store your holiday decorations. Label each container with the items inside, so you can easily identify and grab what you need when it's time to decorate. Additionally, consider using vacuum-sealed bags to pack away any large items, such as trees and wreaths. Doing so will help to keep them protected from dust and pests while they are in storage.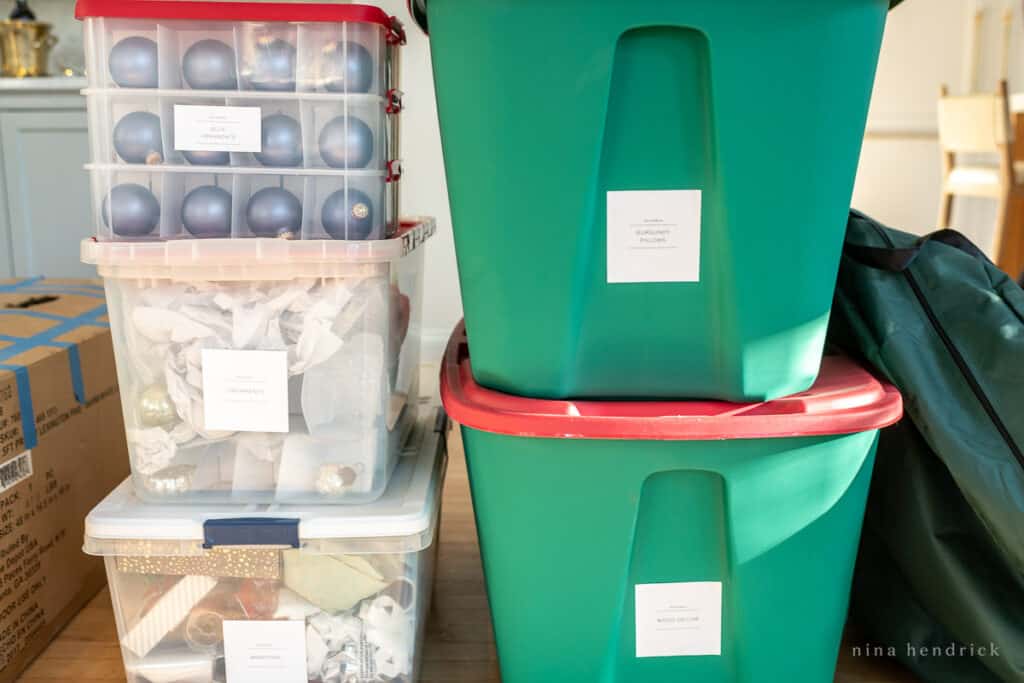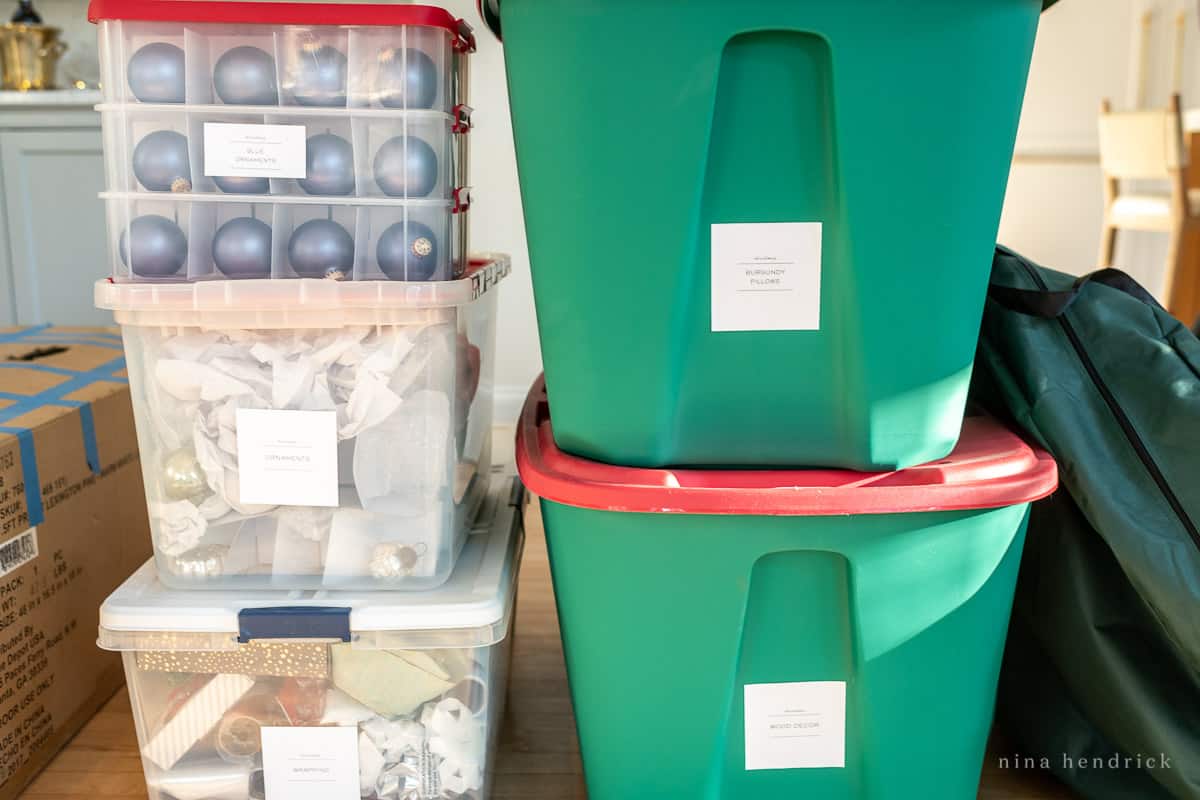 Determine Your Christmas Storage Needs
Rather than going to the store and buying a bunch of Christmas storage containers, it's best to determine your Christmas storage needs first and then find solutions to fit. In fact, you may not need to go shopping at all — you can easily store Christmas decorations using what you have on hand and the clever DIY tricks I share below.
However, if you're short on time and you're looking for ready-made Christmas storage containers, I've also provided options for each category below.
For starters, invest in some versatile storage containers that can easily be moved around. A few large plastic bins can work great for storing extra decorations, lights and other items that you don't need to access very often. Keep an eye out for stackable storage bins that can be conveniently tucked away when not in use.
Once you've designated a storage area, you can also consider using wall-mounted shelves or hanging storage bags to keep smaller decorations, such as garlands, organized. Finally, consider using a larger storage chest or trunk to store larger items and those decorations that you use year after year.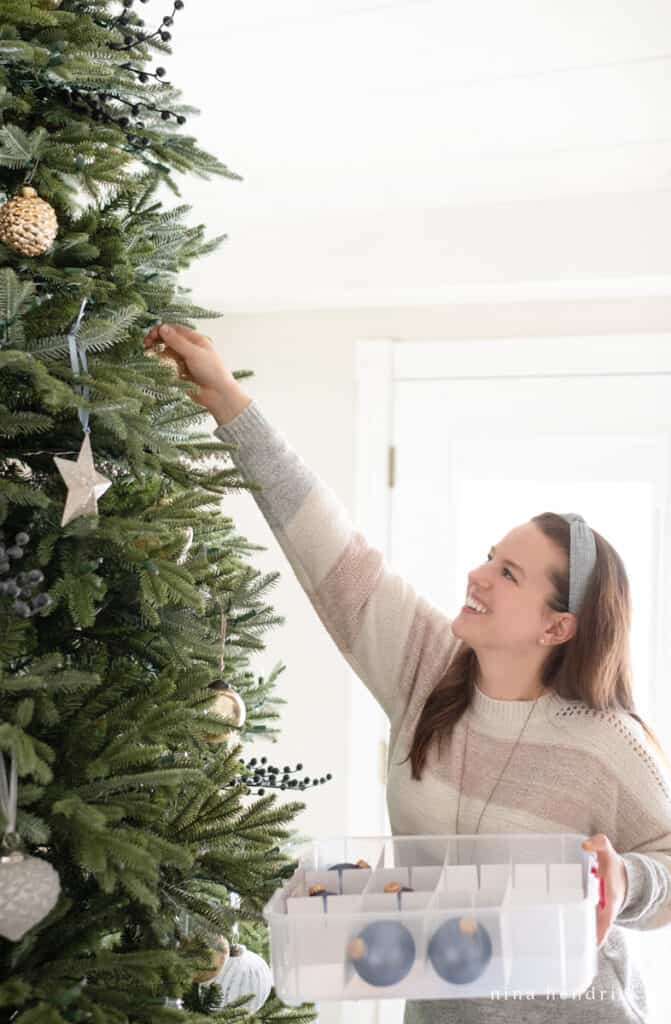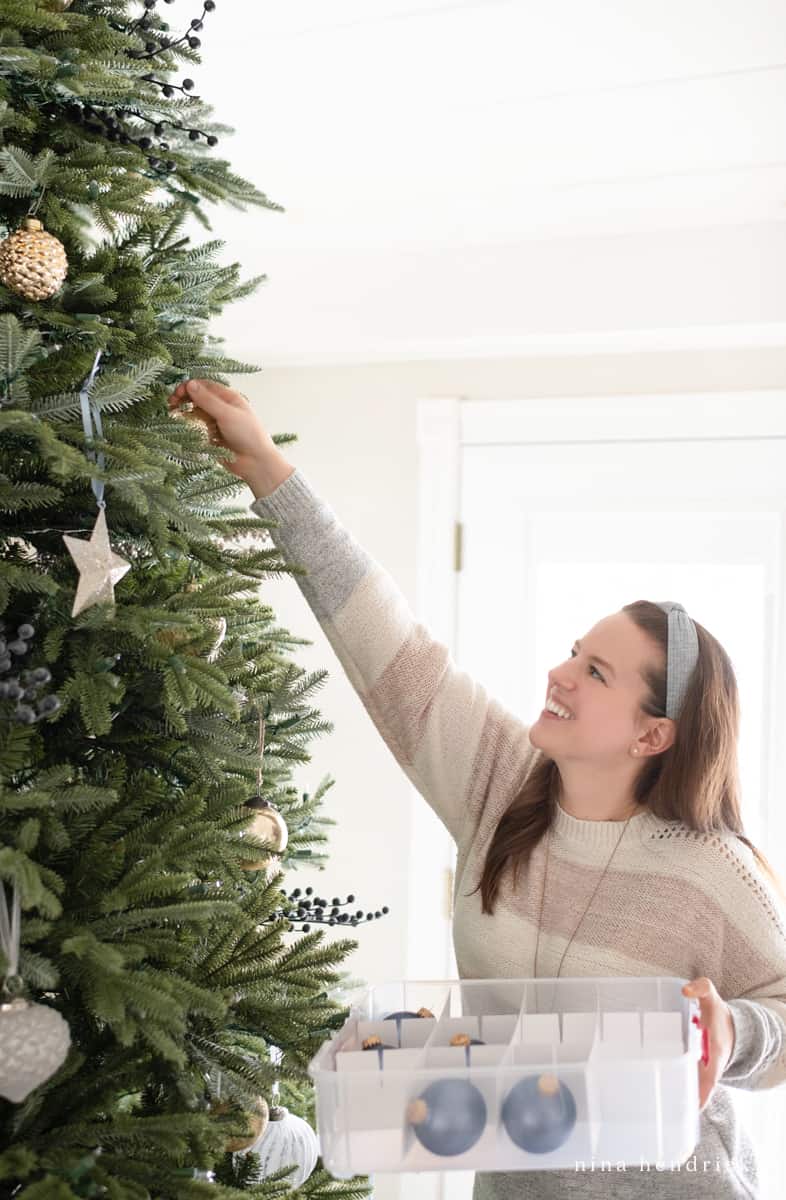 Christmas Ornament Storage Tips
Christmas ornaments are a wonderful way to add joy and cheer to your home during the holidays. To make sure they're in great shape for next year, proper Christmas ornament storage is key.
How to Store Christmas Ornaments
Make sure you invest in a storage container that is large enough to hold all of your Christmas ornaments.
When packing your ornaments, use tissue paper or bubble wrap to protect them.
Label each box with a description of the contents, and place a list of contents inside the box for easy reference.
Store your ornaments in a cool, dry place out of direct sunlight, away from heat sources and humidity.
After the holidays, check to make sure the ornaments are still in good condition before packing them away for next year.
To keep glass ornaments organized, sort them by color and label each storage bin accordingly.
If you decorate multiple Christmas trees or by theme, group those ornaments together.
Glue plastic cups to sheets of cardboard cut to the size of your storage bin. Wrap each ornament in tissue and place inside the cups. Stack the sheets of cardboard in layers in the bin with tissue between.
Use cardboard egg cartons for small Christmas ornament storage.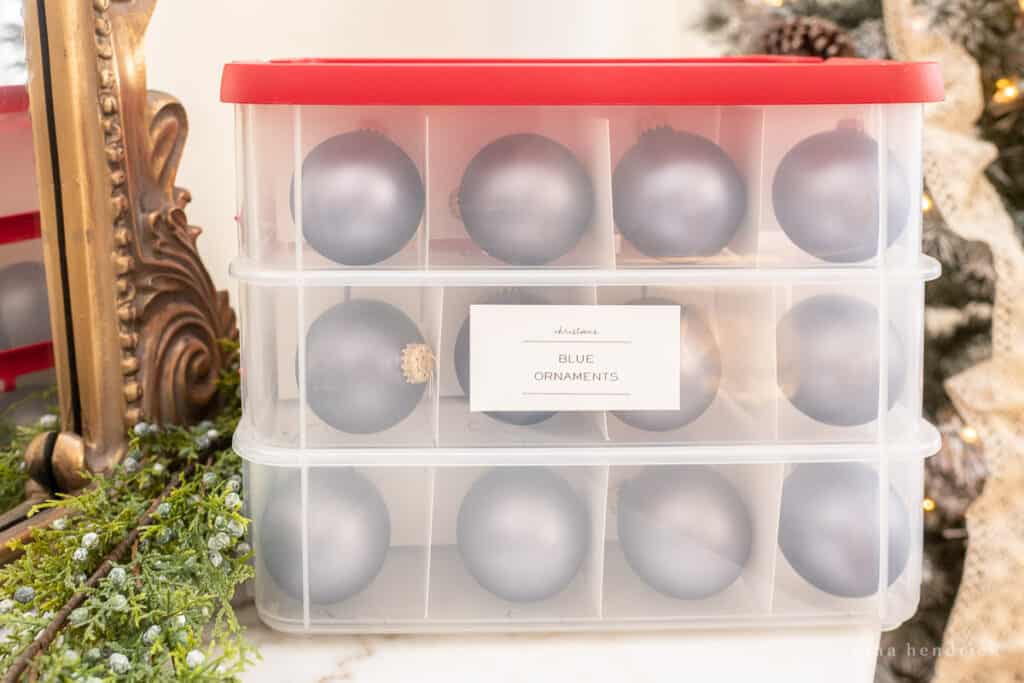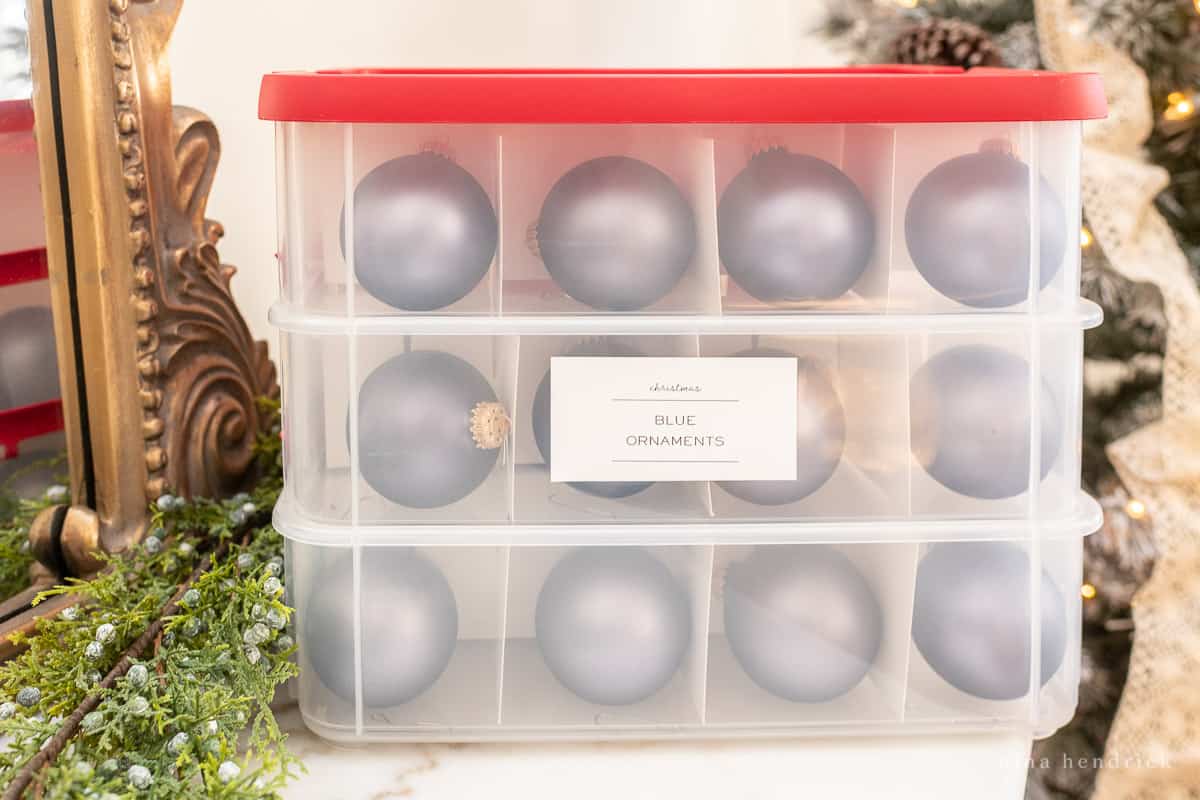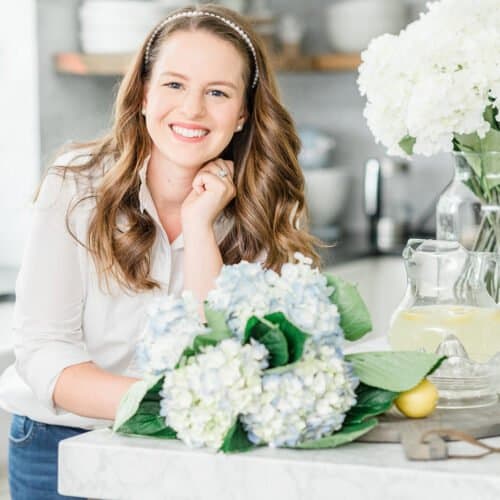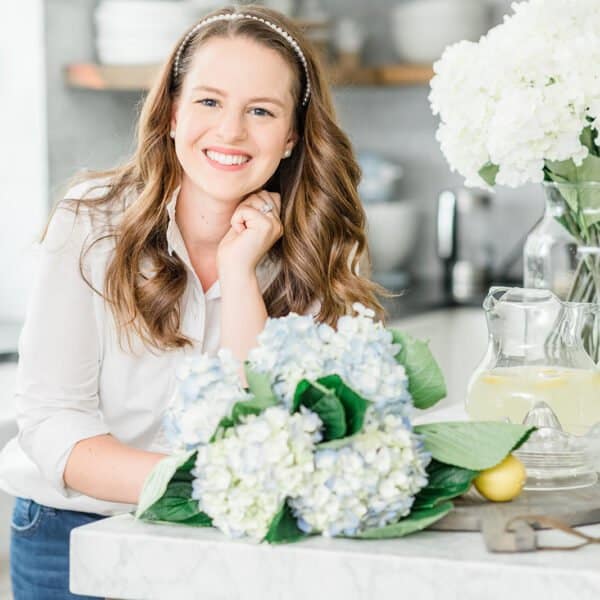 Bonus Tip: For oversized and awkwardly shaped ornaments, use cardboard drink carriers as Christmas ornament storage. Repurpose the drink carriers you collect from your favorite coffee shops and eateries to store larger glass ornaments. Wrap them in tissue paper or use coffee filters for extra protection.
Although these ideas are great for DIYing I'll admit that I love the particular Christmas ornament storage boxes below. I also use these bins, although they aren't quite as sturdy.
The Best Christmas Ornament Storage Boxes
These sturdy ornament boxes snap together and feature cardboard dividers for easy storage. Simply add a label and your ornaments will be ready for next year!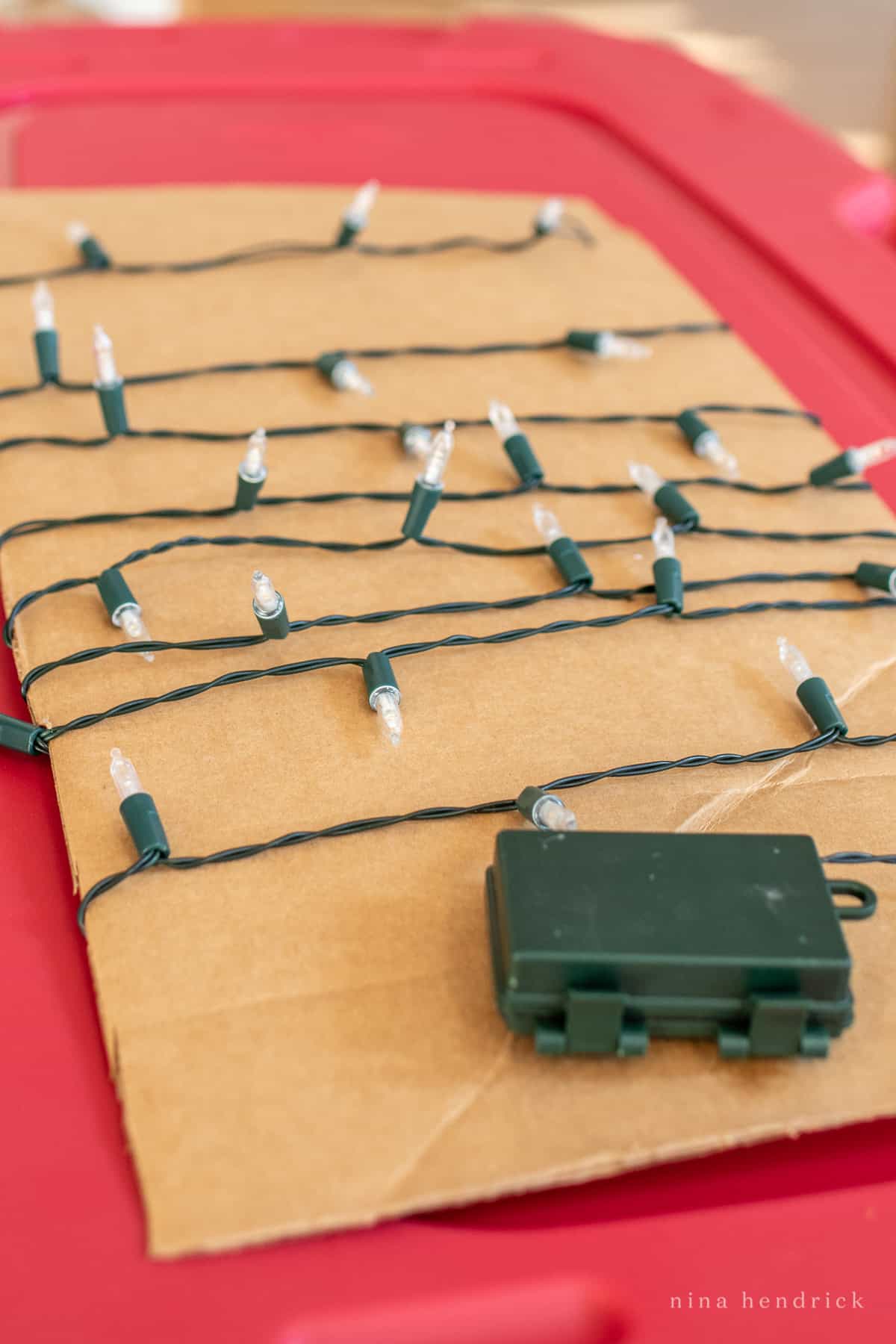 Handy Tips for String Christmas Light Storage
Christmas time is the most wonderful time of the year, and part of the joy of this season is decorating your home with holiday lights. But let's be honest—we've all experienced the headache of tangled and chaotic Christmas lights, whether they're from last year or new. Don't let your holiday cheer become a tangled chaos. Follow these Christmas light storage solutions to ensure that your string lights are secure, orderly, and knot-free.
How to Store Christmas Lights
Save your Amazon boxes and use flat pieces of cardboard. This is my favorite method for Christmas light storage and is the easiest!
Use clothing hangers — tape the plug end near the hook. Loop the lights around the hanger, working from one end to the other. Wind them tightly to avoid slack until you reach the last few inches of the strand. Loosely tie the end around the hook of the hanger. Stack the wrapped hangers in a plastic storage bin.
Use Christmas light storage brackets — these are similar to the concept of the hanger but are made specifically for Christmas lights.
Use a Christmas light storage reel — these reels and storage bag will keep your lights tangle-free.
Bundle with zip-ties – see how quick and easy it can be to bundle string lights by alternating the direction of each bulb as you wrap them. This short video by Kevin Murphy shows you how.
Use a hanging closet organizer – label each light bundle according to how or where the lights are used and store them in separate compartments of a hanging closet organizer.
Store with extra bulbs and fuses for replacements — keep a light kit in your Christmas light storage bin — include replacement bulbs, fuses, and a LightKeeper Pro.
Last but not least, make sure to check Christmas lights before next year, and discard any that can't be salvaged with replacement bulbs and fuses. This will eliminate frustration next year!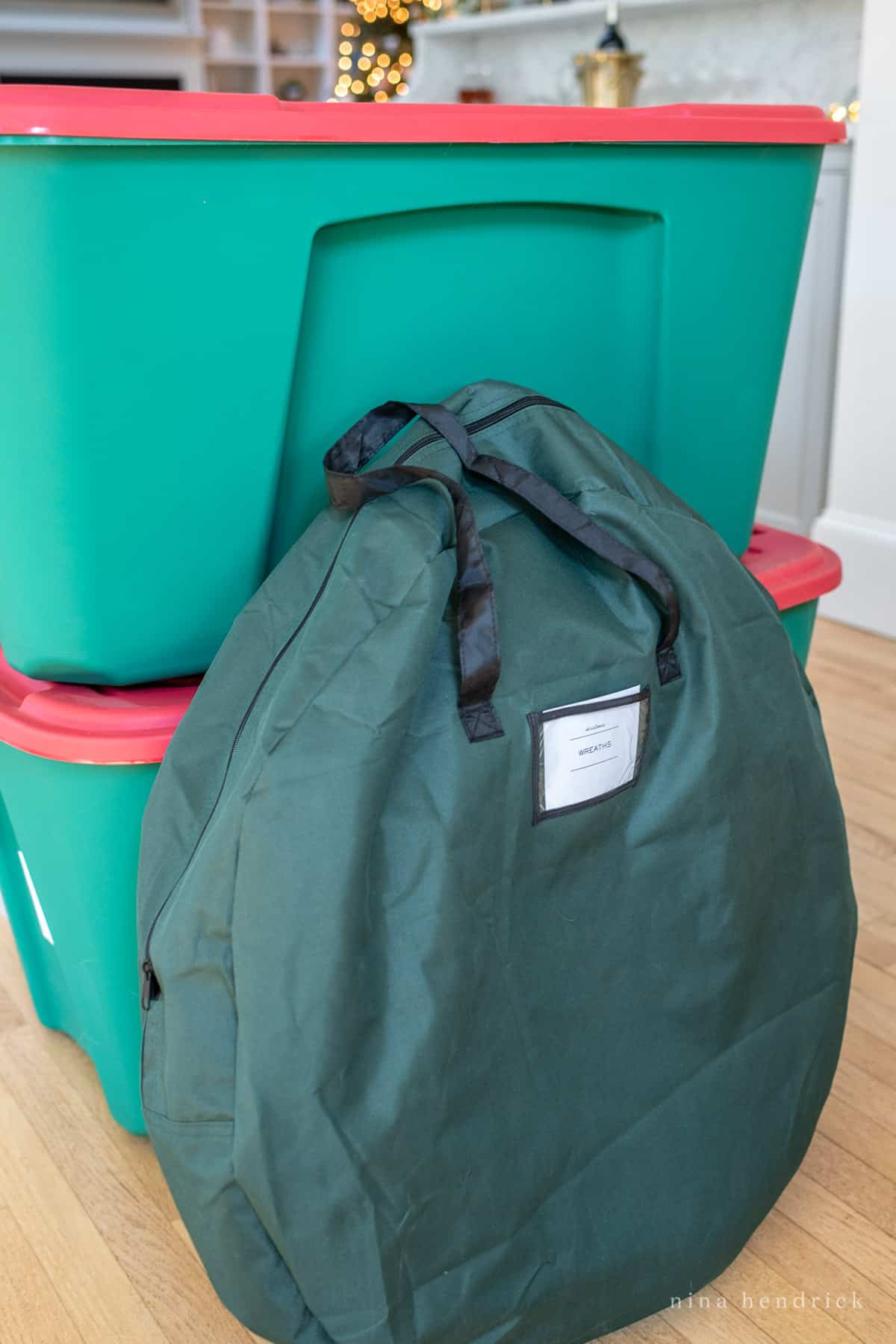 How to Store Holiday Wreaths
Wreaths are a traditional and festive decoration for the holiday season, and can be stored in a variety of ways. One of the easiest ways to store holiday wreaths is to wrap them in plastic or a fabric bag and place them in a box or tote. Make sure to label the box or tote with the type of wreath it contains so you know where to find it the following year.
However, since holiday wreaths are designed to hang, it's also the best way to store them. You can wrap wreaths in a trash liner and hang them on the inside of a closet door or on a wall using hooks or nails. This will keep your wreath safe from dust and pests, and make it easy to access when it's time to hang it up. Use a hanger to hold each wreath and keep them looking brand new. Add a label so you know which wreath it is!
Additional Options for Storing Holiday Wreaths
Decide on a location to store your wreaths before investing in a product.
Hat boxes – measure the width and thickness of each wreath to determine the appropriate size hat box to use. Place large wreaths underneath smaller ones, separating them with tissue paper for protection.
Wall-mounted tool holder – at under $8, a tool holder is easy to install (it comes with two wall screws) and will hold 3-4 wreaths. Just be sure to use wall anchors or a stud finder.
Of course, as with the other Christmas storage categories, they make products specifically for storing wreaths. These are a good option and are clear so you can see what's inside!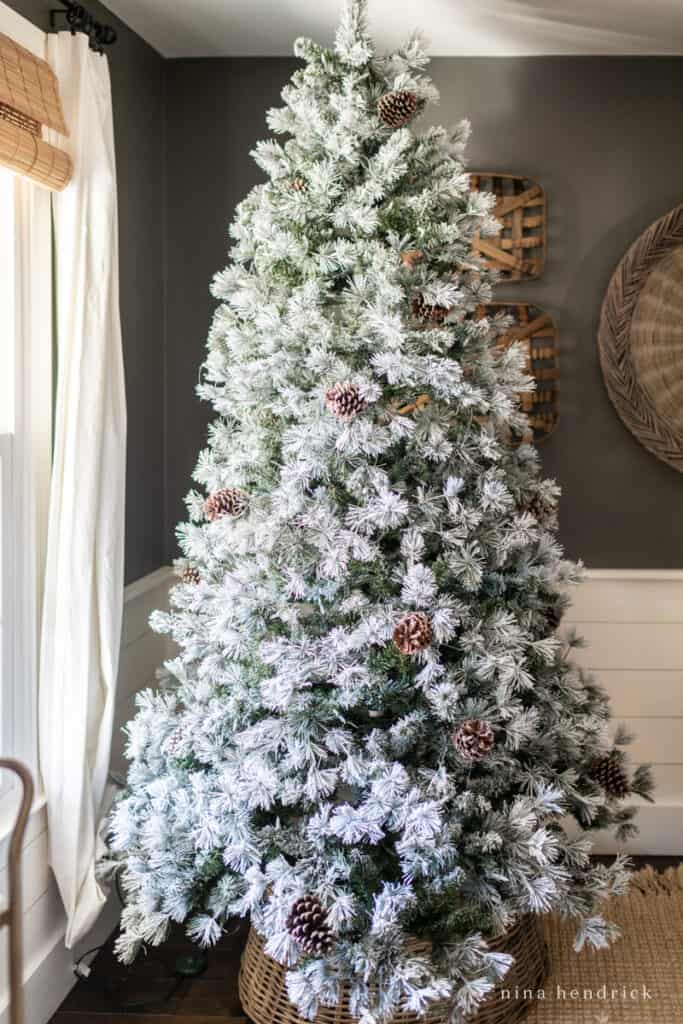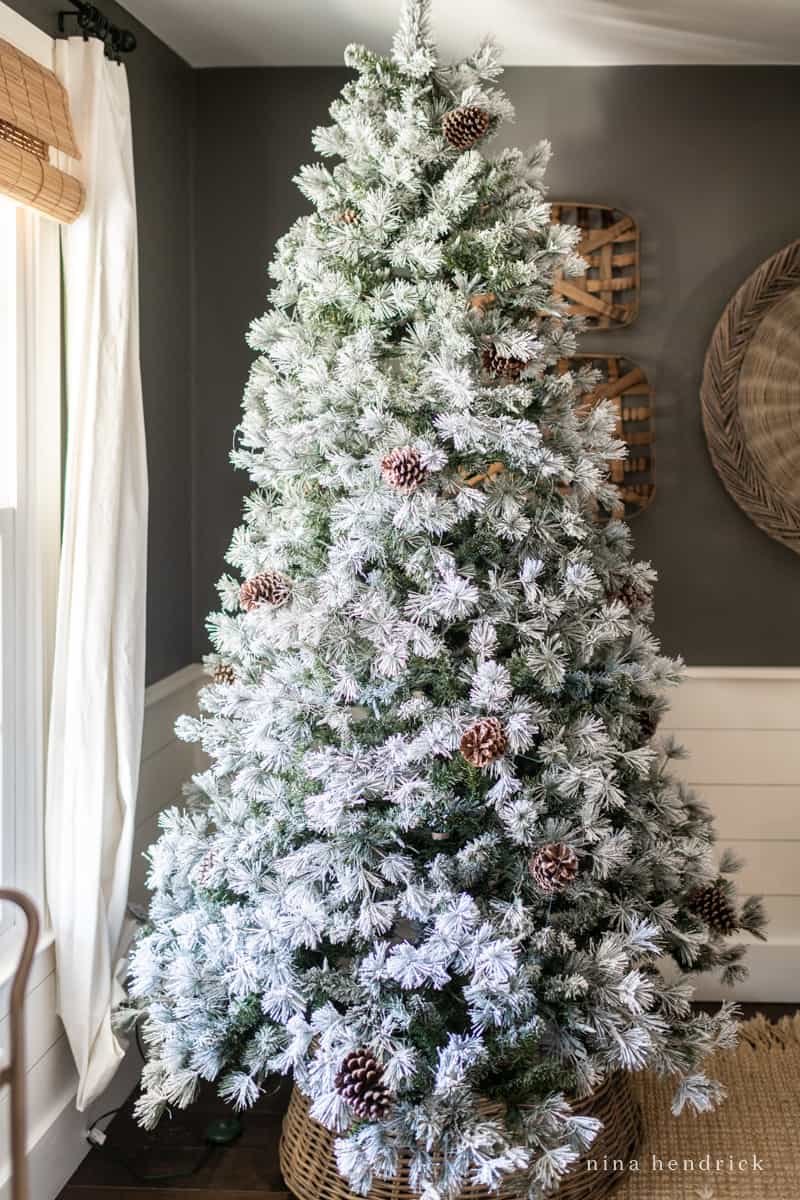 The Best Tips for Christmas Tree Storage
It can be a hassle to take down a Christmas tree and decide how to store it. To make the process easier, it is important to consider the best tips for artificial Christmas tree storage. With these tips, the artificial Christmas tree will stay in the best condition while being stored away until it is time to decorate again.
How to Wrap Your Christmas Tree
Wrapping your Christmas tree is a great Christmas tree storage method and will make sure it remains in great condition. To start, make sure your tree is free of any decorations. Once your tree is free of any debris, hang a section from a ladder upside down. All the branches should naturally fold down. Working as a team of two, use a large roll to cover your tree and pull tight. Make sure to not leave any gaps. You can safely store the tree or its sections upright in the basement, garage, shed, or spare room until next year. When the time comes, carefully use scissors to slice open one side of the cling wrap, fluff out the branches, and ta-da! Your tree is ready to decorate again.
If you'd like a more eco-friendly option or are working solo, here are some alternative Christmas tree storage ideas:
Use the method above, but with burlap instead of plastic.
Use the method above, or recycle or attempt to save and reuse the plastic wrap.
Consider using a sturdy cardboard box (maybe even the box it came in!). This will help keep the tree from getting damaged, and you can even use a few cardboard boxes for larger Christmas tree storage.
If you have a smaller tree, you can use a reusable bag or a canvas bag. This is especially helpful if you have to travel with the tree.
If you want to go all out, you can invest in a Christmas tree storage bag. These bags are designed to keep your tree safe and secure, and they often come with convenient handles and straps for easy carrying.
You can also invest in an upright Christmas tree cover. This is a great way to keep your tree safe and dry through the winter months.
No matter which option you choose, make sure to store your tree in a cool, dry place until you are ready to use it again. With a bit of planning, you can keep your tree safe and sound until next Christmas.
How to Store Christmas Garland
Garland storage is very similar to both artificial Christmas tree storage and Christmas light storage. My favorite method is to use a bag like this one.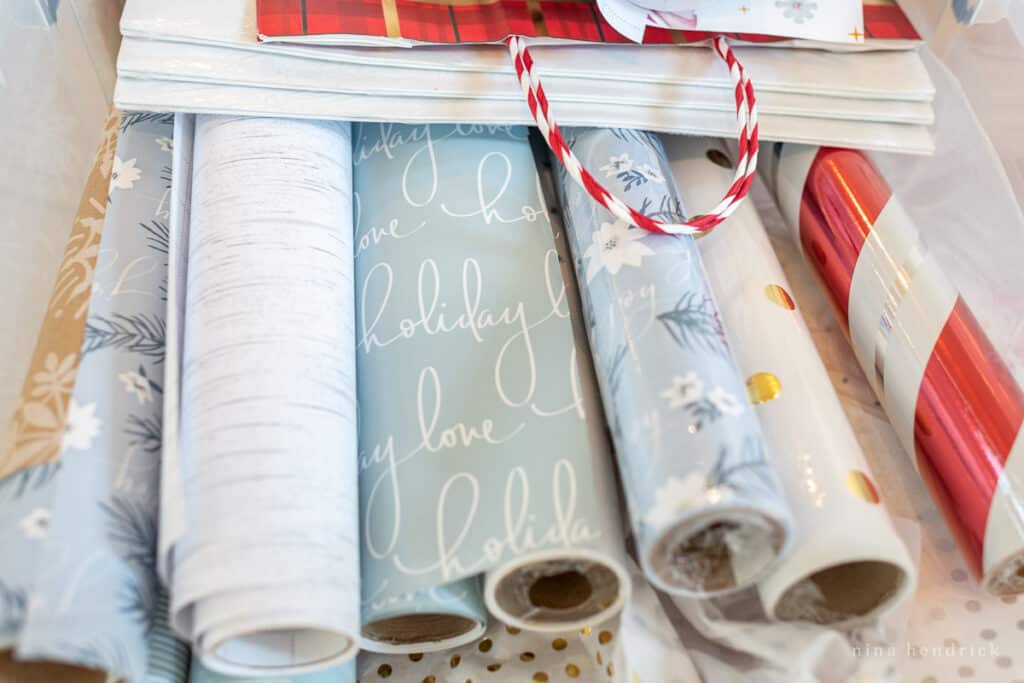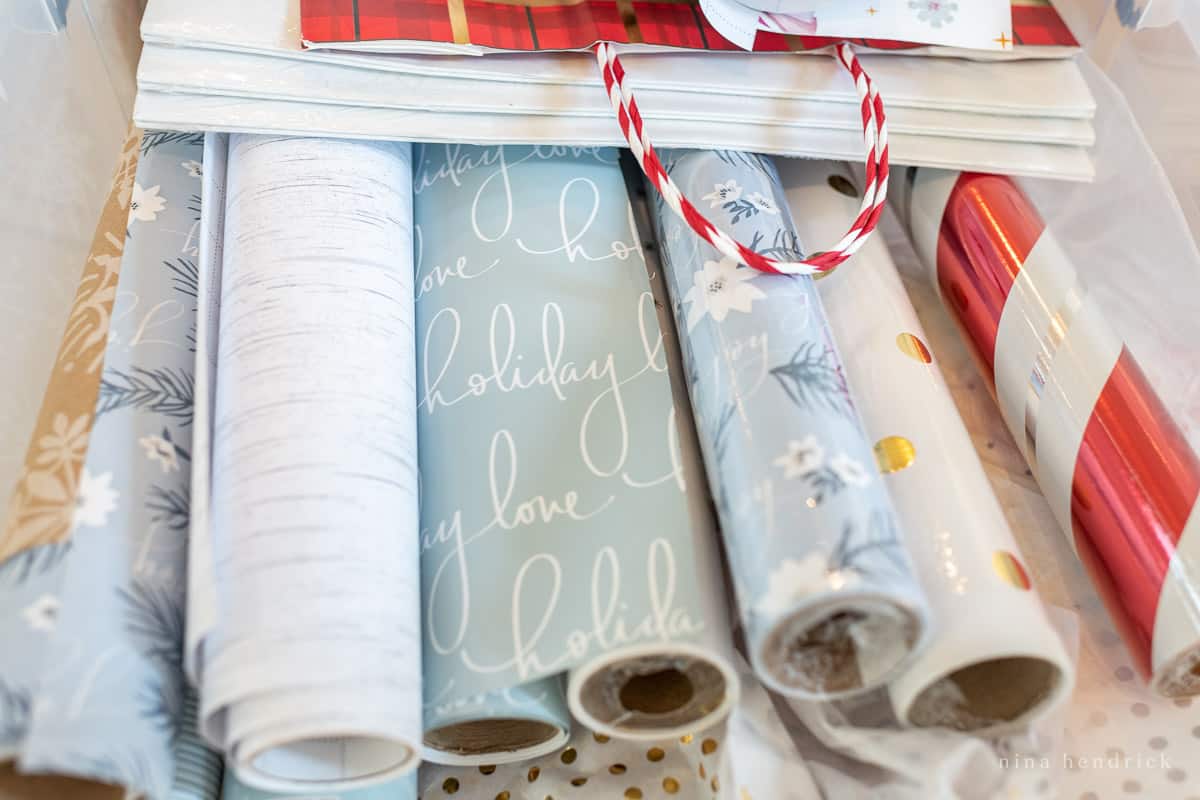 How to Store Gift Wrap and Supplies
One simple Christmas storage idea is to store gift wrap and supplies in a long, narrow plastic bin or container. They also make soft bins to suit the same purpose that can even slide under beds.
Label each container according to the type of supplies it holds—ribbons, bows, tissue paper, etc. Store the bin out of reach from little hands, but still in an easily accessible location. To make it even easier, you can also sort items based on colors and sizes. Storing supplies like this can help you save time when wrapping gifts and make it easier to find the exact item you're looking for.
You can also set up a wrapping station (for gifts, not trees 😉) in the corner of your home office, sewing room, family room, basement, or primary bedroom with a small table. Use two giant Command hooks and a wooden dowel for each roll to mount your wrapping paper on the wall.
If you need more storage space for your supplies, install another Command hook to hang a double-sided storage bag, or simply hang it in closet.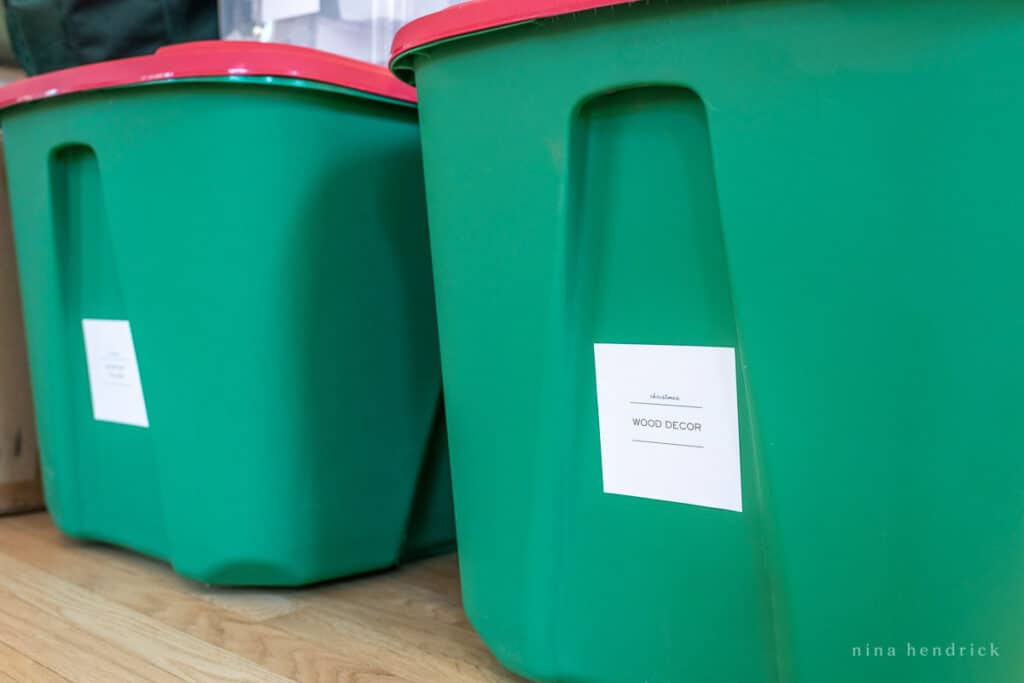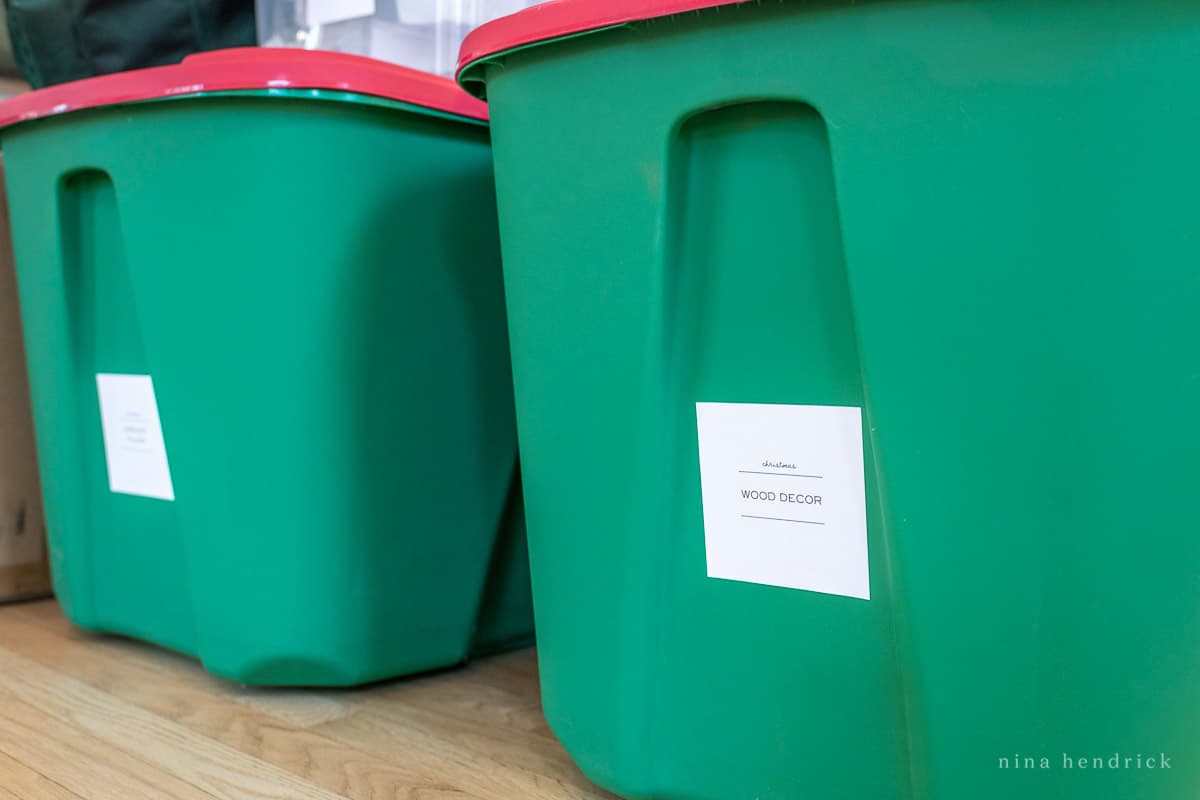 Free Printable Christmas Storage Bin Labels
By downloading and printing these free labels, you can make organizing your Christmas storage bins a breeze. These labels can be edited in Adobe Reader and attached to each bin, making it easy to identify which items belong in each one. Not only will this make it easier to find decorations when needed, but it will also help keep items organized. Sign up below for access to these labels!
Christmas storage ideas are essential to getting the most out of your holiday decorations. By creating a designated storage space and being mindful of how you store items, you can easily keep everything organized and ready for next year. Investing in storage bins, boxes, and containers can help to separate, organize, and protect your decorations. Additionally, labeling your containers can help you locate items quickly when it's time to decorate. With a few simple steps, your home will be ready for the Christmas season year after year.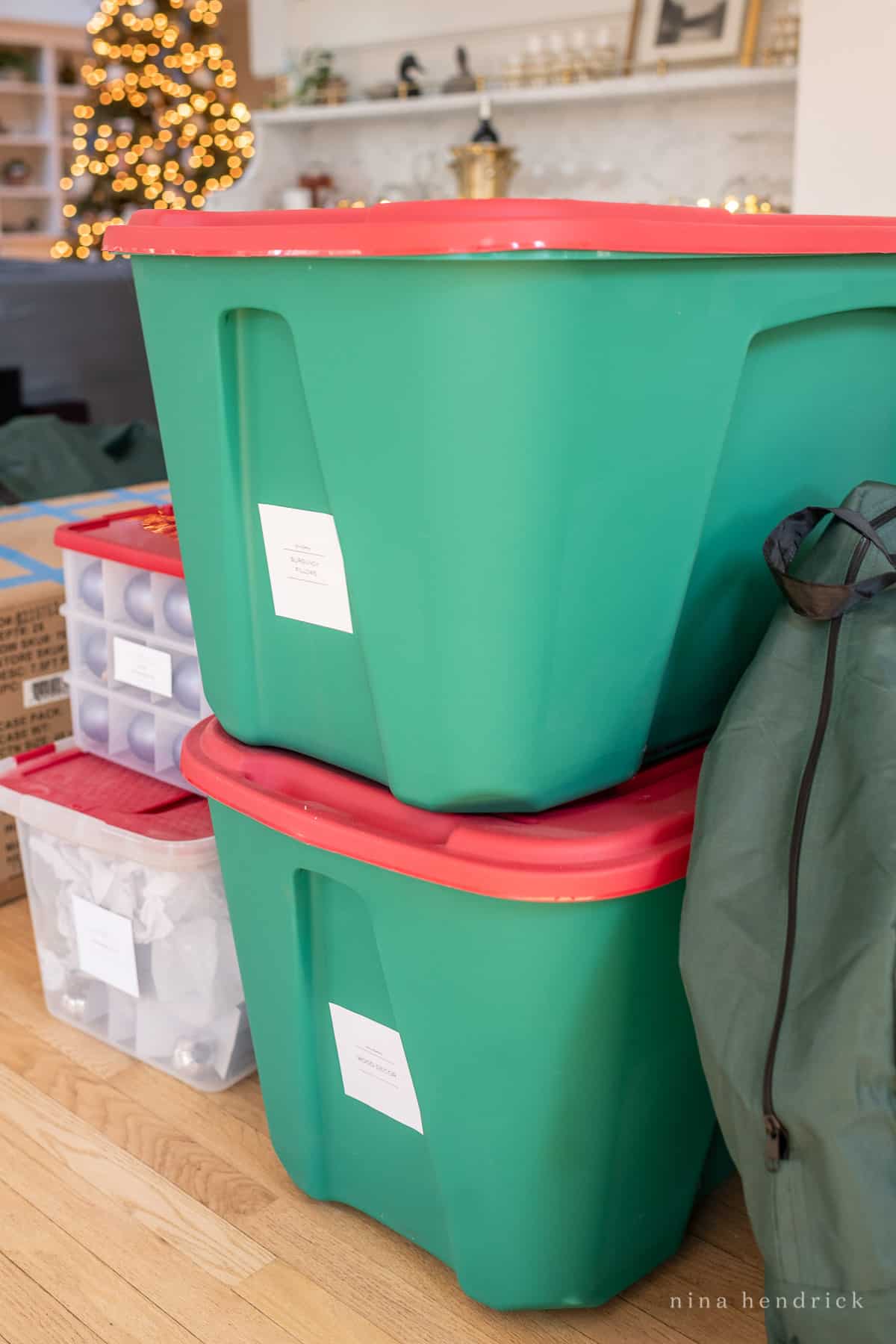 Did You Get Inspired? Show Us Your Hard Work!
Now that you know how to organize Christmas decorations, I would love to know which tip you found most helpful. Make sure to tag me @ninahendrickhome so I can see your organized holiday decor!