Do you have big dreams this year? Turn them into reality with these three goal planning tools to help you make the most of your year.
We made it, friends… it's finally a new year! It's SO good to finally flip the calendar page and start fresh. I don't know about you, but I'm looking forward to tackling some projects and chasing down some big goals this year.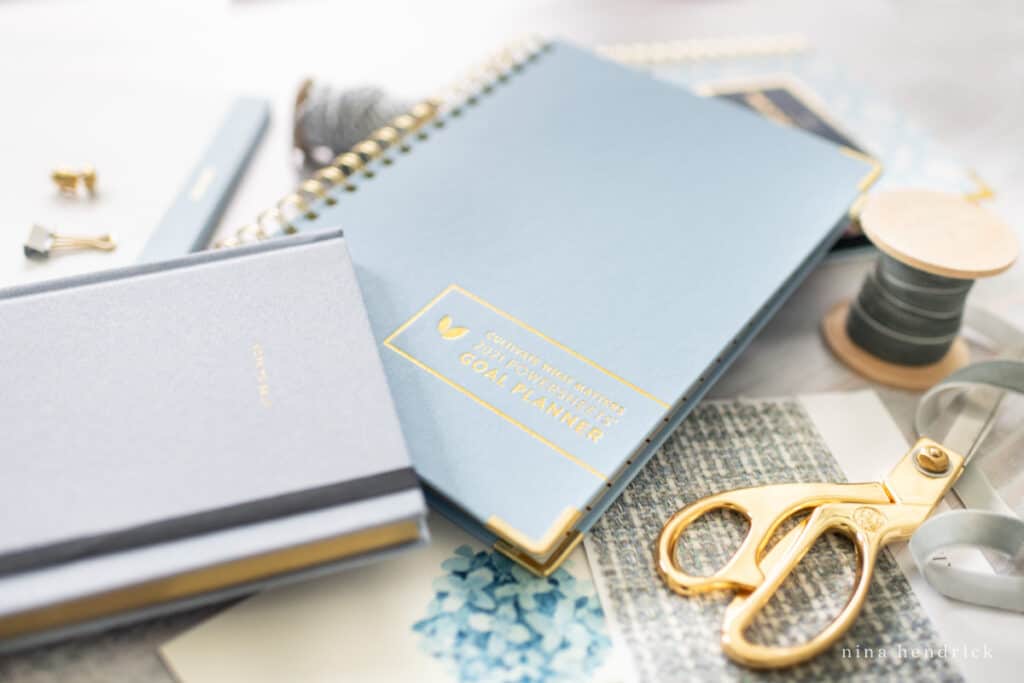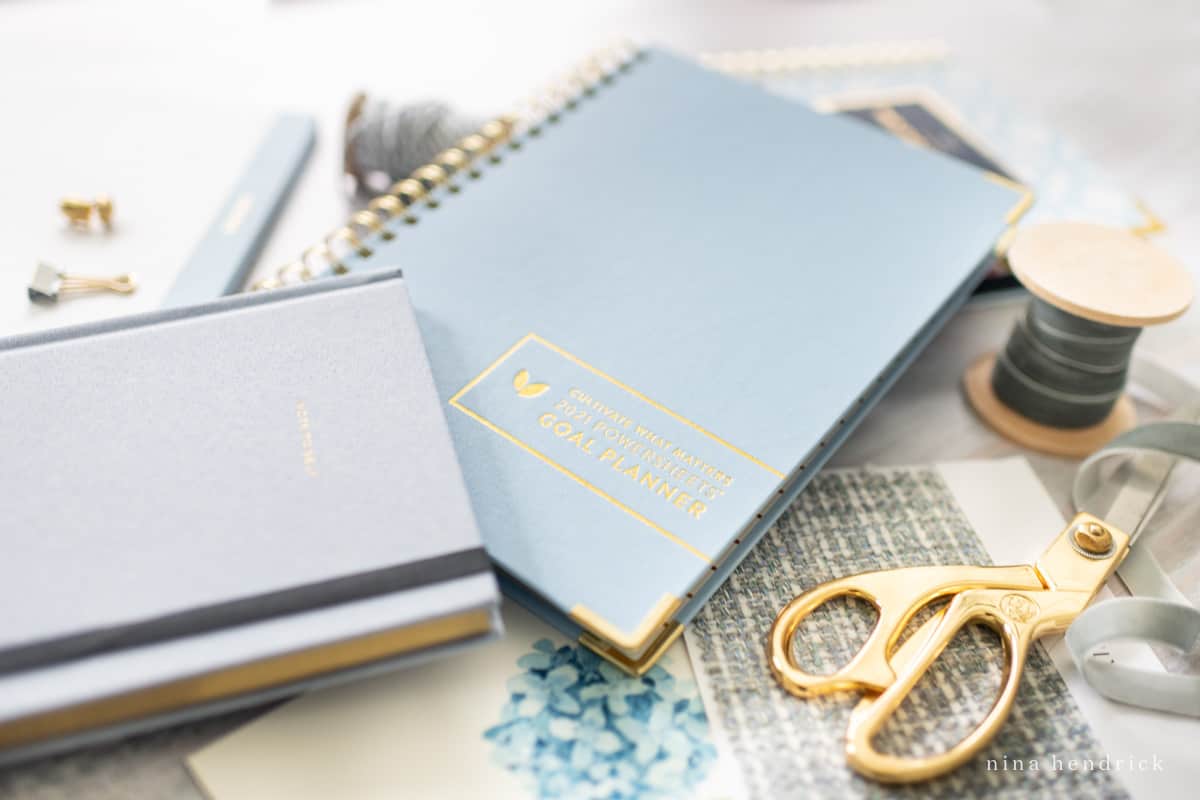 If you've been around here for a while, you know that I'm a BIG believer in goal setting. It's what I credit for lighting the path ahead for me from a frustrated stay-at-home mom with a ton of ambition and a need to be creative, to eventually owning our dream home and running my dream business.
(If you're new here, welcome! You can click here to learn more about who I am and our renovating journey!)
Obviously, that path hasn't been linear and I still have a LOT of goals I want to accomplish. That's why I've put together this collection of my favorite goal planning tools. I know that with a good framework in place— and some persistence — you can make progress toward what you want to achieve.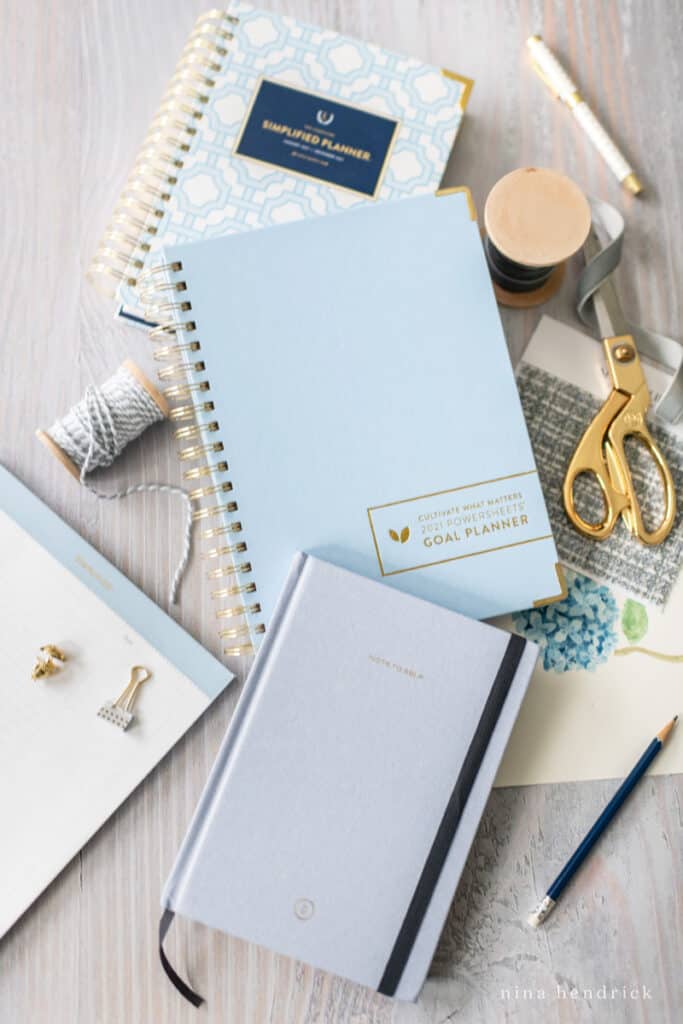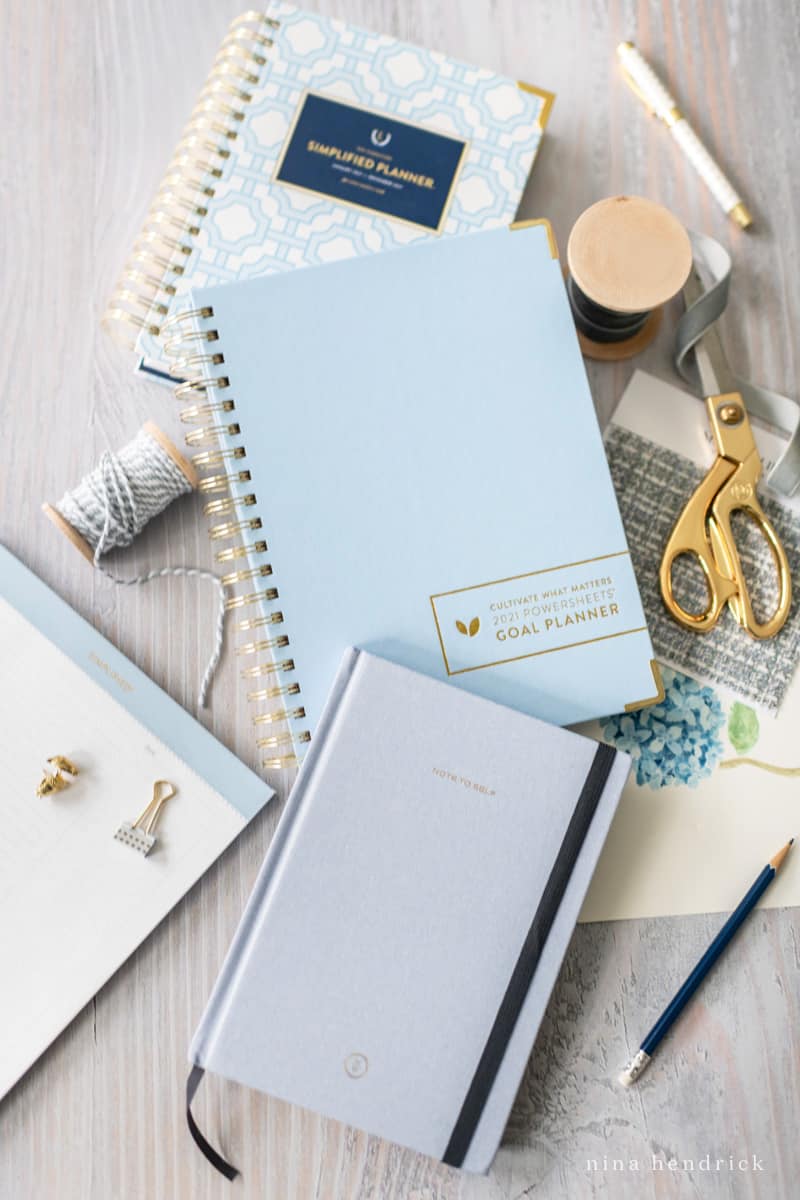 Did you know that, according to Inc Magazine, you're 42% more likely to accomplish your goals if you write them down? My three favorite goal planning tools focus on the theme of putting pencil to paper, keeping your goals front-and-center, and making tiny steps toward accomplishing them. Before you even know it, the small progress adds up to massive change!
This post contains affiliate links, which means I may get a small commission (at no extra cost to you) if you shop my link. Please see my disclosure if you'd like more info!
The Best Goal Planning Tools
1. Powersheets by Cultivate What Matters
This is my fourth year using the Powersheets Goal Planning tool. Sometimes goal planning can be frustrating in the moment, but when I look back to my Powersheets from 2018, I realize how far I've truly come. I credit this as the tool that has made the biggest difference to me in my business and really my overall life!
My very favorite aspect is the prep work at the beginning leading up to the new year— it helps me get clear on my goals and look forward to what's ahead. I begin in October each year so that I'm ready by the time the next year rolls around.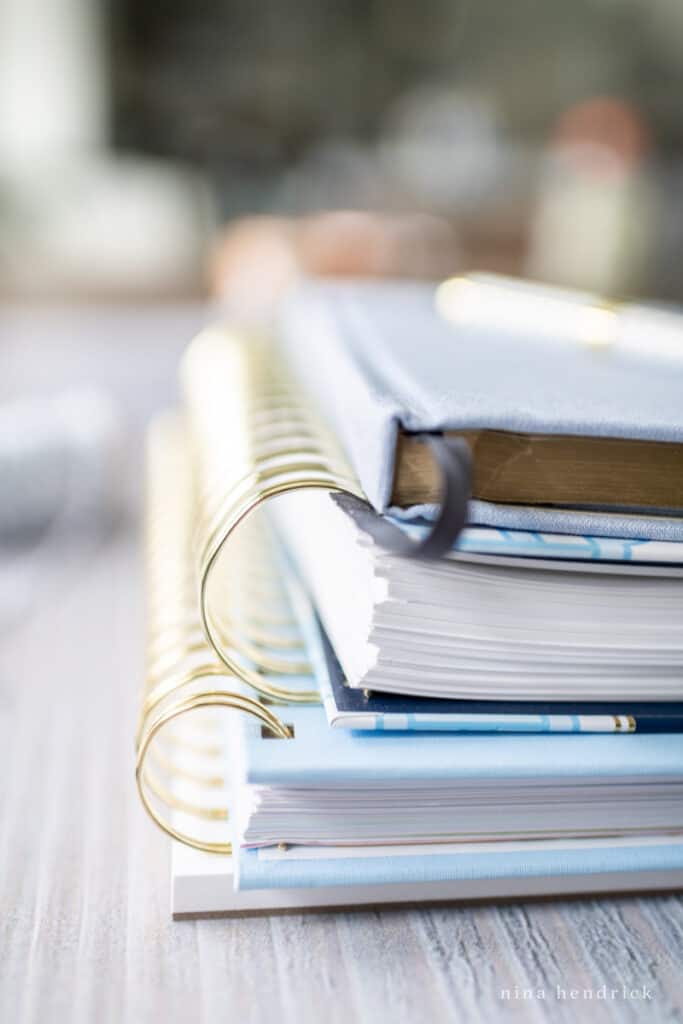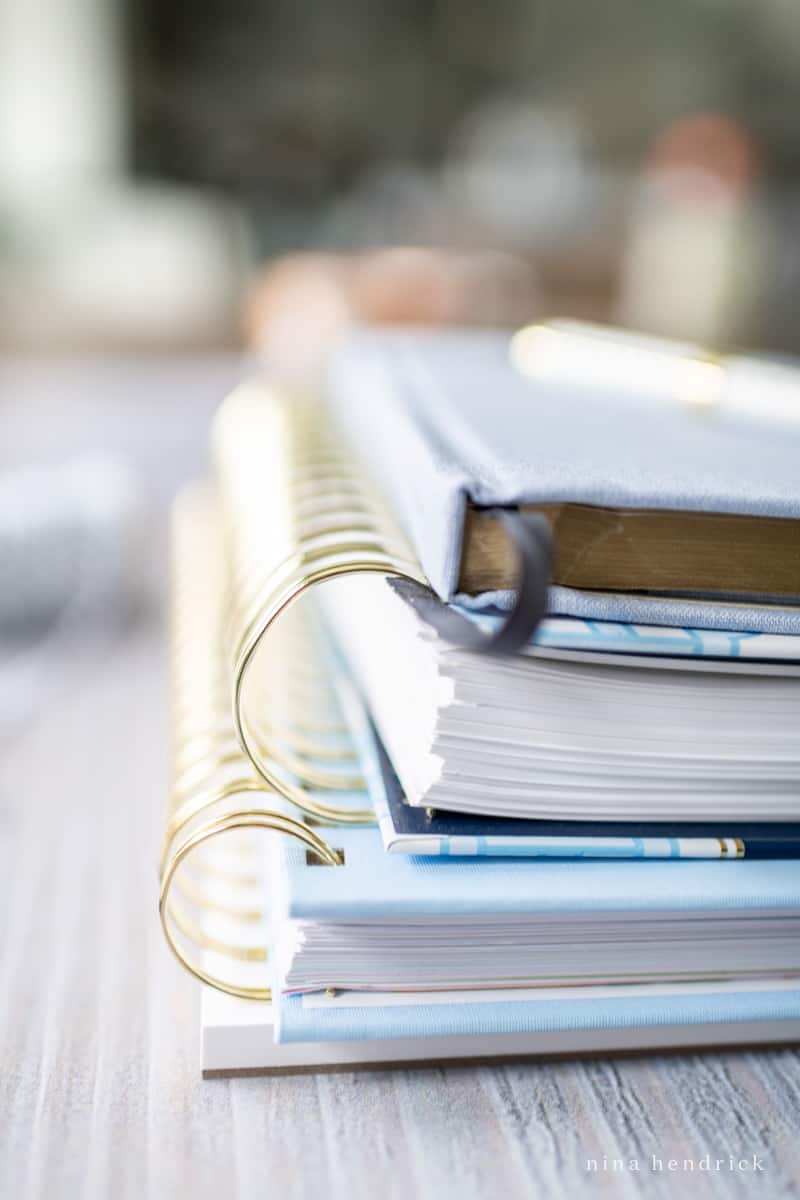 What's so important about this system is that it really takes you from the highest level— the big and audacious dreams swimming around in your head and heart— and then it systematically helps you narrow in on things until you have a set number of goals and an action plan.
Each month you'll check in on what you want to accomplish (and how it fits into your bigger picture) and then break things down by week and then day. Each quarter you're able to refresh your goals. Then, at the end of the year you can look back on what worked and what didn't.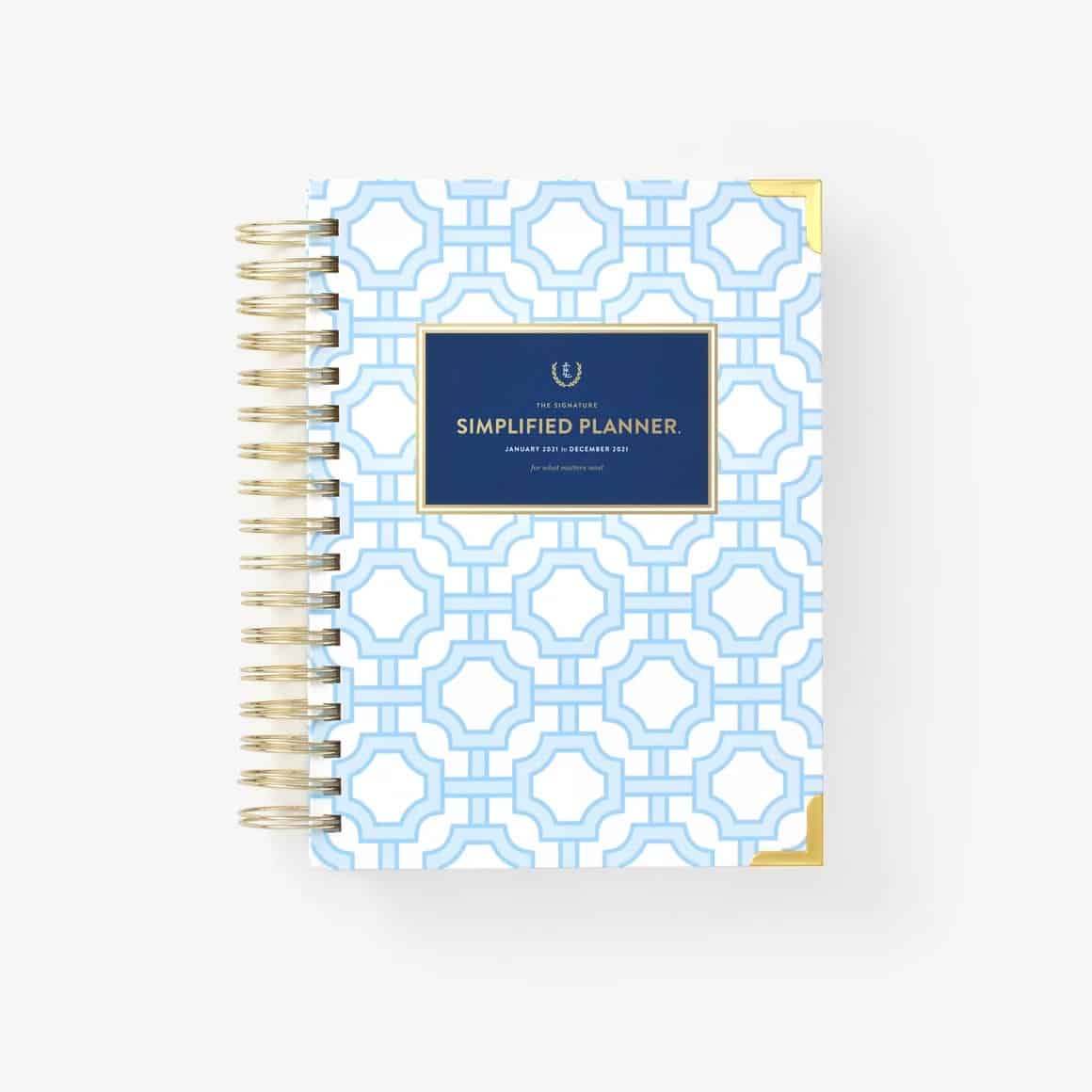 You've probably caught on by now that I'm a pen and paper girl. It all goes back to my agenda book in school! Since so much of my life and business is online, I also use Google Calendar, but I find I'm way more organized when I use a paper planner system. While I used to create my own, I made the difficult decision to retire it (at least for now), and the Simplified Planner by Emily Ley is the closest thing I've found to fit my needs.
I'll be able to give a more specific review by the time the year is complete. For now, I'll talk more about how you can use any planner to keep your goals in sight on a monthly and daily basis.
Start Out Right
Similar to Powersheets, the Simplified Planner has a few pages at the beginning to help you start out your year on the right foot and figure out what worked and what didn't with your routine.
I always find it helpful to set up my planner at the same time that I'm planning my goals. I make note of birthdays, anniversaries, and other events that are set in stone. I also love to add stickers! Hey, you can take a kid out of the 90s…
I also add my deadlines for my yearly goals that I've set up with my Powersheets. I do put these in pencil because things change. I know that I've had a habit in the past of front-loading my year and trying to tackle too much in January. By writing in pencil I can readjust goal deadlines as reality sets in.
I also write down reminders in my planner to revisit my Powersheets on a monthly and quarterly basis, since the system is set up to acknowledge that goals evolve and change over the year (especially if you're checking some off the list!).
Chip Away At Goals
As you work through the prep work on your Powersheets, you'll break your huge goals into bite-sized pieces. Adding small and measurable tasks to your day helps you eventually chip away at your bigger goals. The key here, of course, is actually using your planner monthly, weekly, and daily.
I transfer the action items on my Tending List from the Powersheets to my monthly calendar and my daily calendar. It's best to check in with this process periodically to make sure nothing is slipping through the cracks.
It also has a time blocking section on the daily pages, which is a requirement for me. I shared in this post about how I love to use time blocking to make sure I'm productive each day.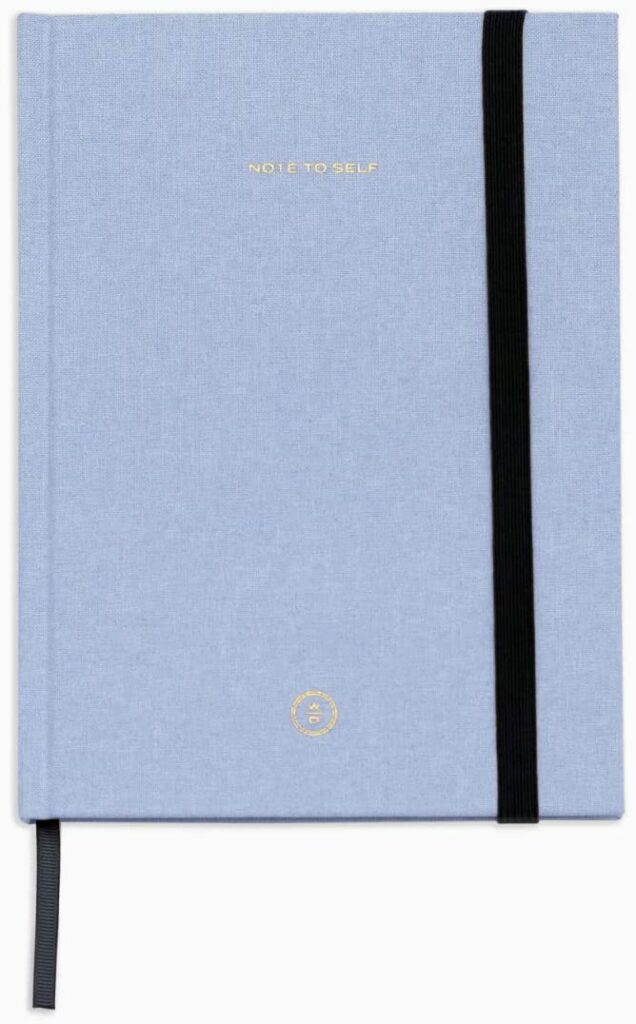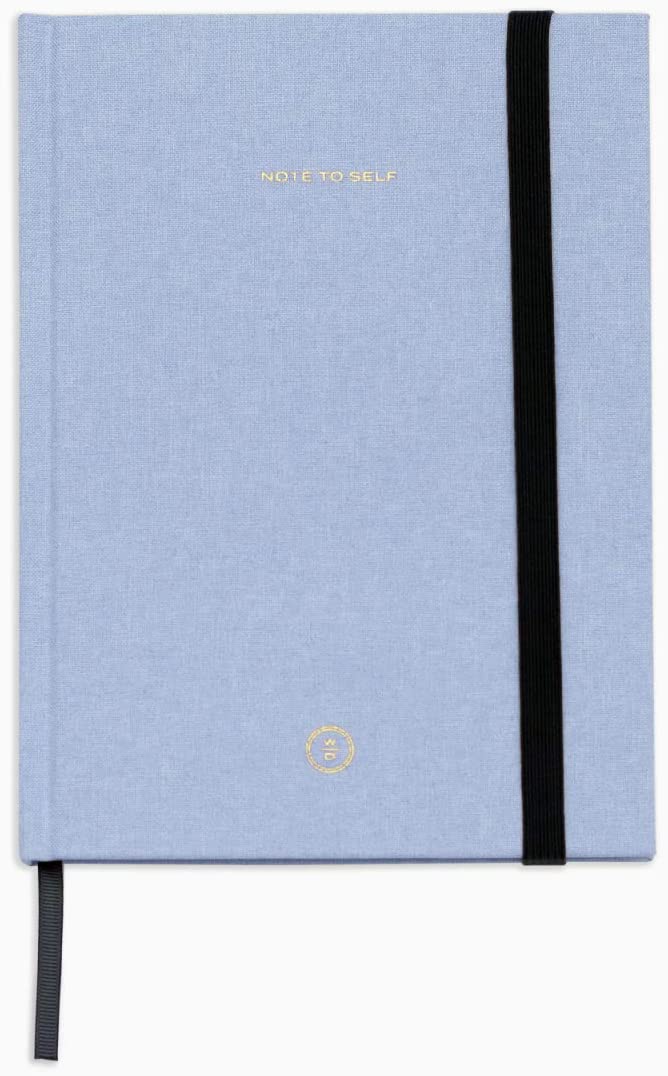 By now we've thoroughly examined the magic of writing something down with a pen and paper, and daily thoughts are obviously no exception. I use this Note to Self Journal by Wit and Delight to clear my mind daily and expand on specific goals.
While a journal has a lot less in the way of features than any of the other tools on this list, there are some really nice features I love about this one:
It's gorgeous. It's my favorite color and has a nice linen cover.
It has lines. This is so important to me! My last journal was beautiful but didn't have lines, and my writing slants. It drove the perfectionist in me crazy. A side note: I should mention that this journal has small lines. I have naturally tiny writing (it used to bother my teachers) but I think that most people would probably more comfortably take up two of the lines.
It has a ribbon bookmark to hold your page. Not a requirement, but a nice feature!
It also has a band closure. Usually, you get one and not the other— so I really enjoy that it has both! I especially appreciate it when it's in my bag with other books, it keeps it a bit more protected.
It also isn't necessarily a goal planning tool, but I'm using it as one. I set the goal of writing in my journal daily this year in part to help me create the habit of writing in general and to help me write my book. It's also well-documented that there are many mental health benefits to journaling. According to the New York Times, studies have found that writing in a journal can lead to better sleep, a stronger immune system, more self-confidence, and a higher I.Q.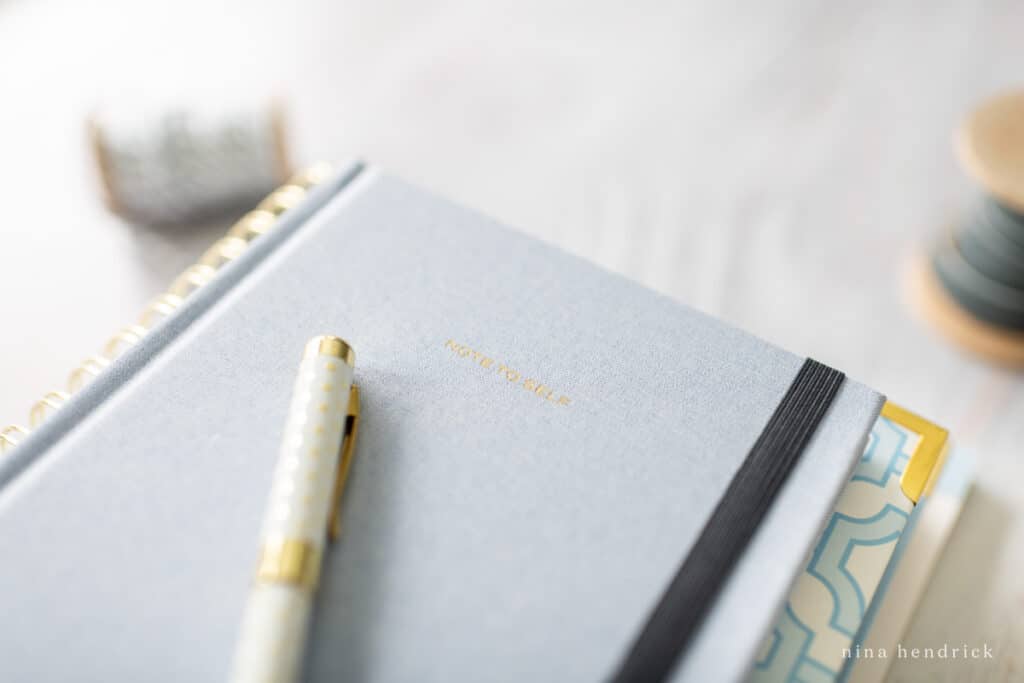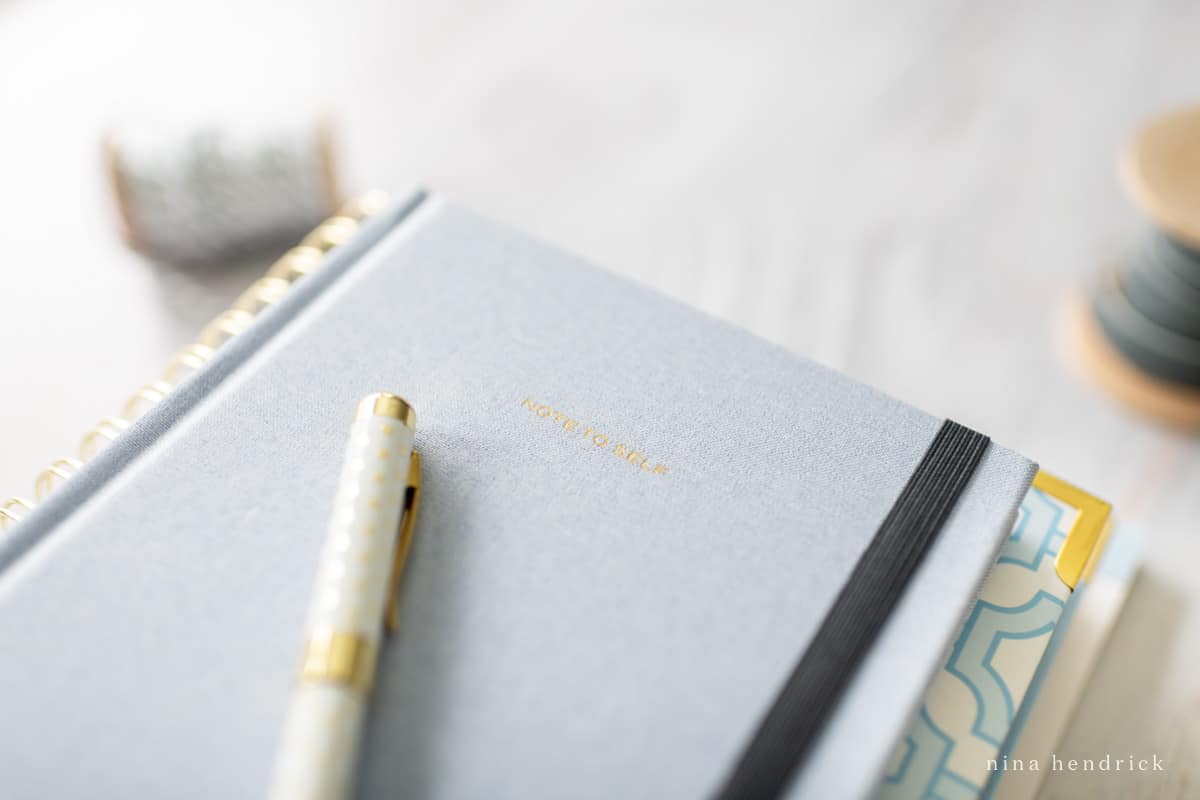 What I love the most about journaling is that it helps me get the thoughts spiraling in my anxious mind out of the ether and organize them. Once they're on paper, it's much easier to put them in order and move on with my day! It helps me get really clear on my goals and why I've set them in the first place, and also overcome any hangups I may have surrounding them.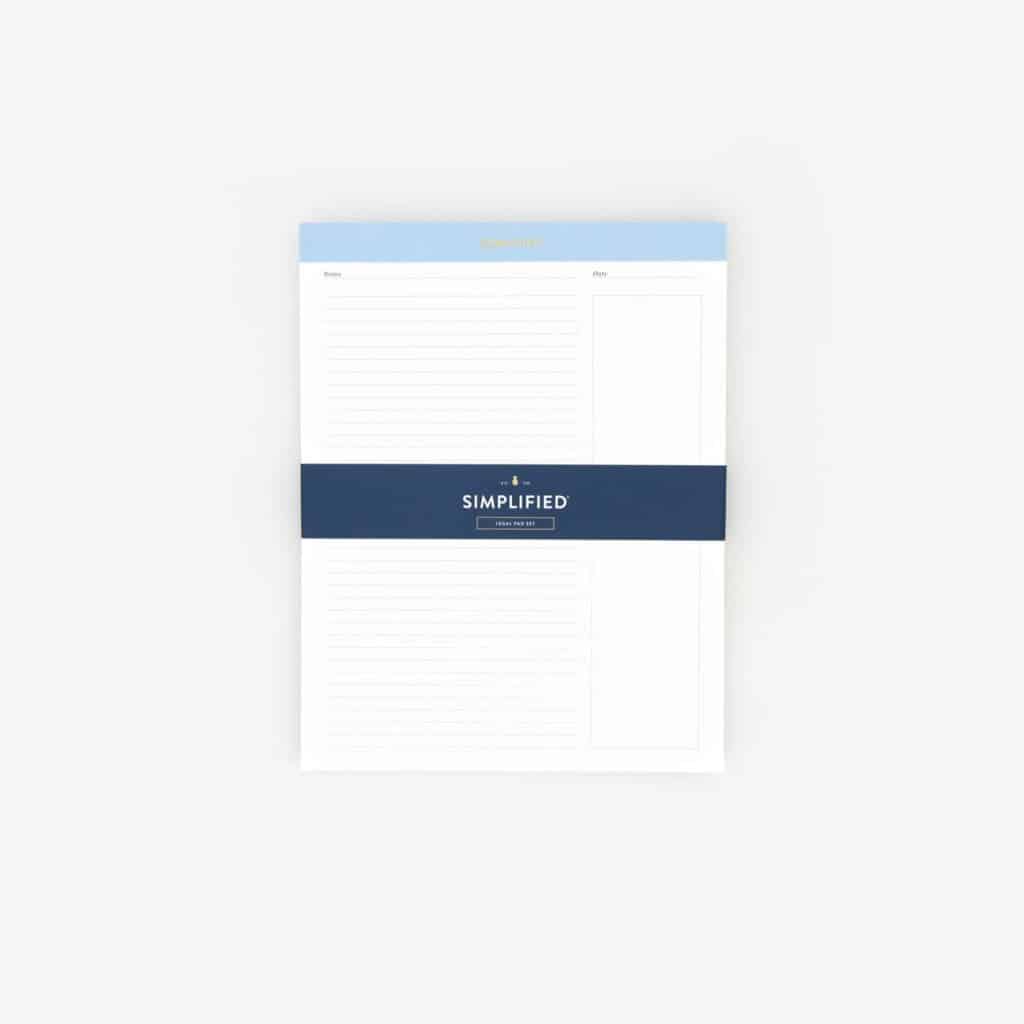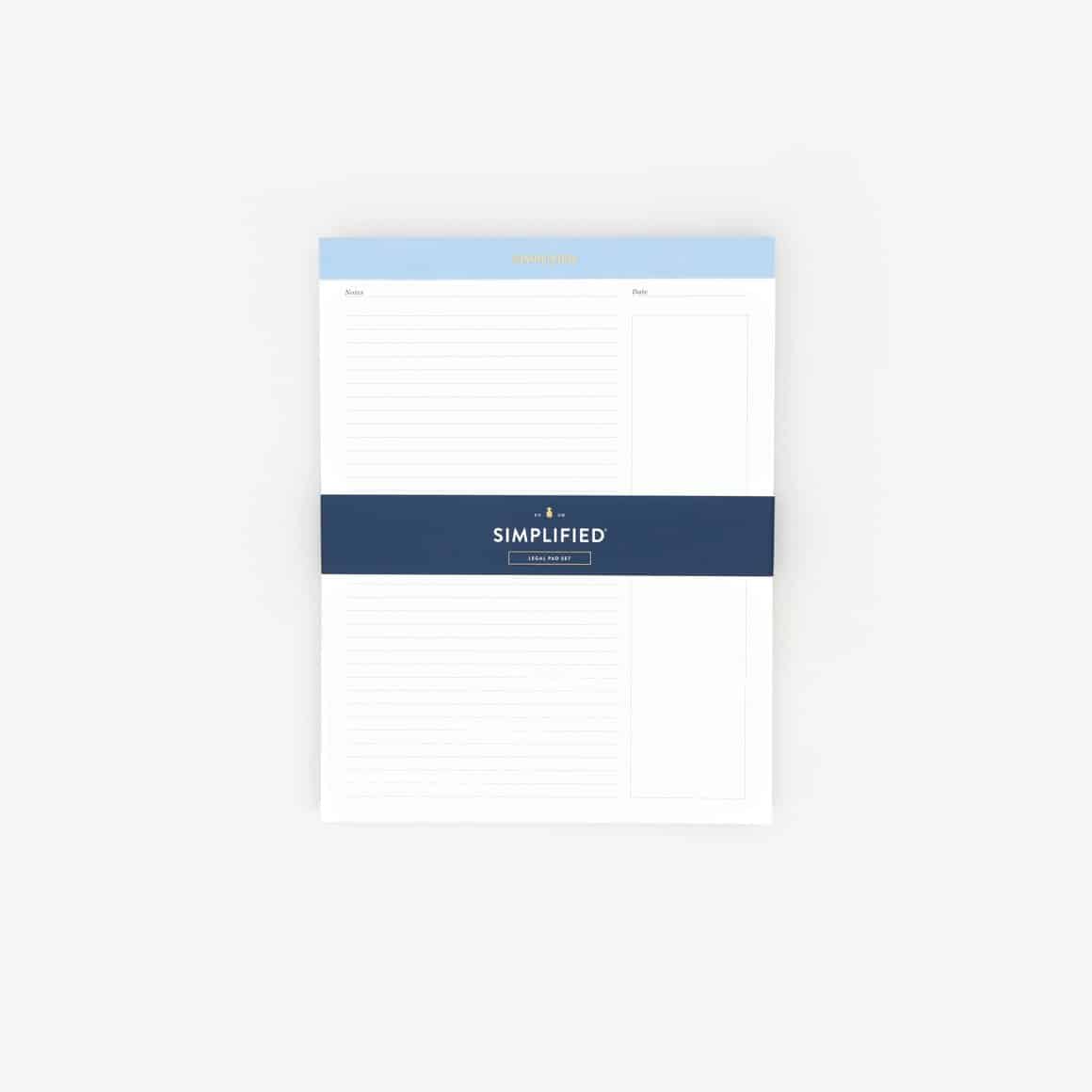 I almost hesitate to share this bonus goal planning tool because I've been buying as many as I can before they sell out forever.
My dad is famous for having to write his thoughts out on a yellow legal pad. He's also a small business owner, and just about everything for the business has been planned out on a yellow legal pad since it began. Math, website copy, customer notes… you name it.
When it came time to learn our letters and later write reports for school, guess how my brother and I learned to write?
To this day, I still pull out a fresh notepad whenever I have to plan a big project. And while I'm partial to white letter-sized paper, the spirit of the legal yellow pad is there.
I couldn't have dreamed up a more perfect notepad than these by Emily Ley. Not only do I love the colors, but I love the blank white box on the side for side-notes and sketches… which I'm also partial to.
And there you have it, friend. Those are my favorite goal-setting tools. Tell me in the comments, are you a pen and paper person too? I can't wait to hear all about what you accomplish this year!
Goal Planning Favorites

Pin It For Later