My Favorite Time Management Strategies
My Favorite Time Management Strategies | Time management is my biggest challenge. Learn my favorite strategies and tools for managing my time and maximizing productivity as a work at home mom.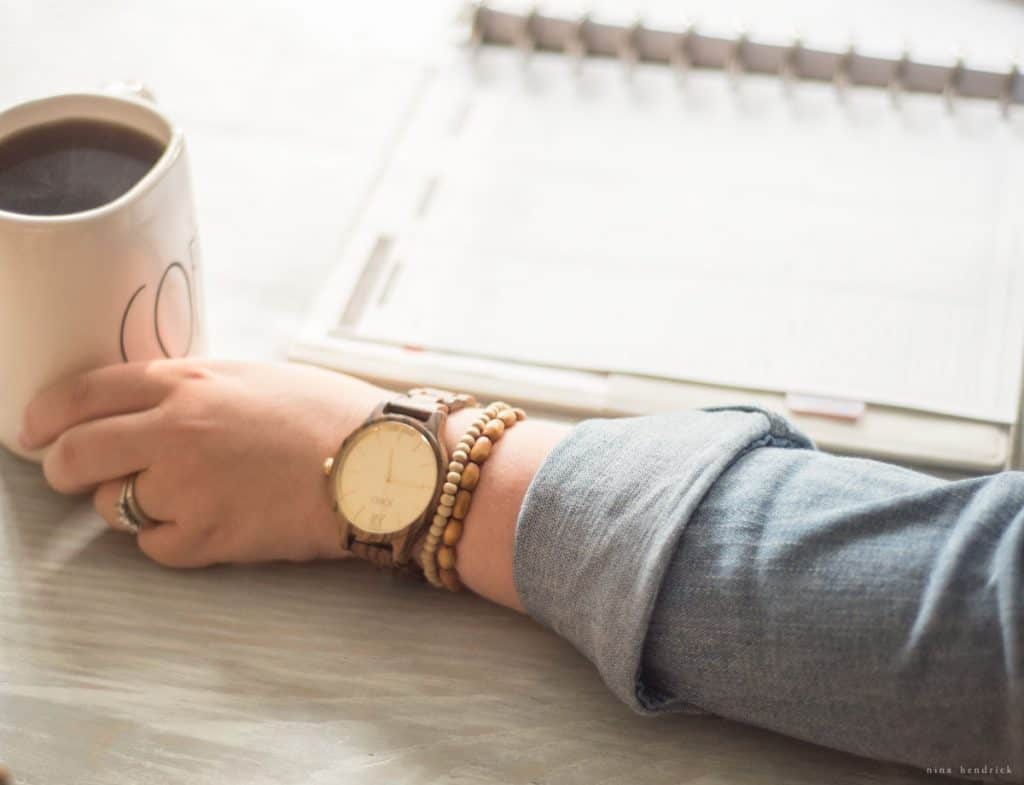 Is time on your side? Time management is one of the biggest issues I receive questions about. I am quick to reply that it's one of the biggest challenges I face. I'm always auditing and refining my strategies for managing how I spend my day.
I live a somewhat dual life. I work from home on my business and also care for my young children. I'm also recently starting to add in the very necessary but time-consuming element of becoming a healthier person. This means gym three mornings of the week, cardio at home most evenings, meal planning, and meal prep. It is more important than ever that I manage my time wisely, and it takes a lot of planning to make sure that I'm meeting all of my responsibilities.
Here are a few time management tricks and tools I use to keep myself on track:
The Everyday Planner™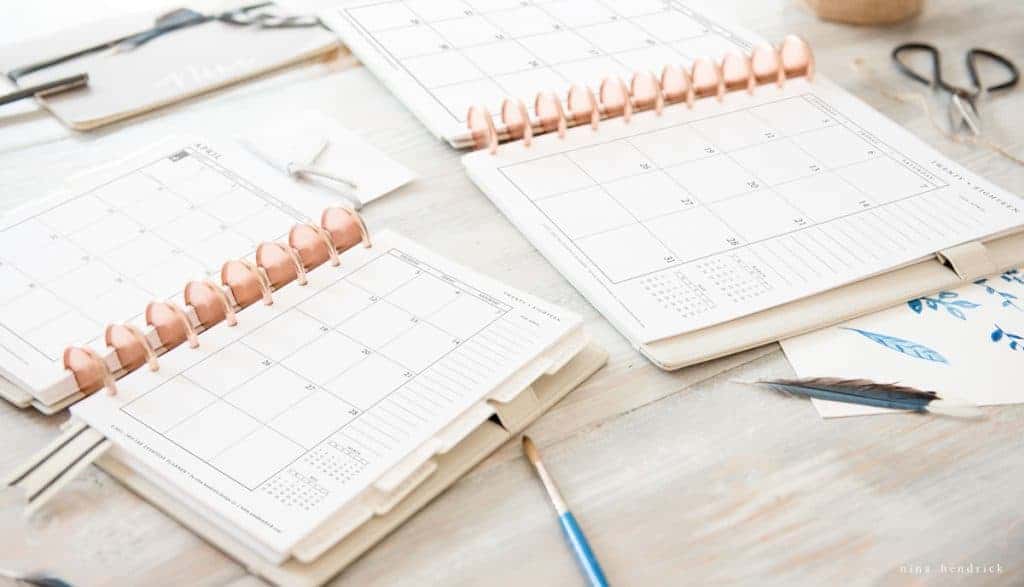 – A planner with time blocking. I use the printable planner I designed, The Everyday Planner™, to map out what exactly I should do in a day. I designed it in a way to try to ensure that each angle of my life is covered. Not only do I have my schedule, but also a focus task, meal planner, and a reminder to drink water and exercise. If you're interested in trying out time blocking, you can sign up here to receive a free sample of The Everyday Planner™'s layout.
This post contains affiliate links for your convenience. Please see my disclosures here for more information.
Google Calendar
– I'm really a pencil and paper kind of girl, and I favor my planner. However, I also use Google Calendar. As you probably know, it integrates with just about every app in the world, including my kids' sports and school calendar, my editorial calendar CoSchedule(see below), and all of our medical appointments. It's great to have a "master calendar" that sends me alerts right on my phone.
CoSchedule
– CoSchedule: If you're a blogger, I consider this an essential time saver. It allows you to schedule Facebook, Twitter, and Google+ right from your WordPress post page. Recent updates also allow scheduling to Instagram right from your WP post, and it rendered Edgar extraneous by also allowing easy set up of auto-pilot social media posts of evergreen content. Overall, this is a powerful and versatile plugin to streamline your blogging workflow.
RescueTime
–RescueTime: If you're like me and your work requires you to spend the majority of your time on your computer, this tool is extremely valuable. It's almost like a FitBit for productivity. It allows you to track exactly how you're spending time on your computer. While I know apps exist, I haven't yet taken the step of blocking social media outright. After all, it is part of my job to be on Facebook (although it's easy to get caught in a whirlwind of non-productive tasks)! It's always somewhere in the back of my mind that this handy little app is running, so it helps to keep me on social media for a limited time, completing just what I need to do.
Timers
-Setting a timer: Recently I've seen a lot of buzz (no pun intended!) about setting timers to do tasks. While this would never work for me personally on general work tasks, it's perfect for things like cleaning. I can set the timer for 30 minutes each morning and afternoon and commit to cleaning just during that time period, and a task that otherwise would have been ignored will be addressed.
My challenge to you for this week: test out some of the methods I mentioned above. Whether it's just a basic to-do list, or full out time blocking, creating a blueprint of your day leads to getting more stuff done!

Did you hear about the free course we are offering alongside Journey to an Organized Life?