Dining Room
See how we transformed our formal dining room into a relaxed cottage-style room with plenty of casual seating options for family meals.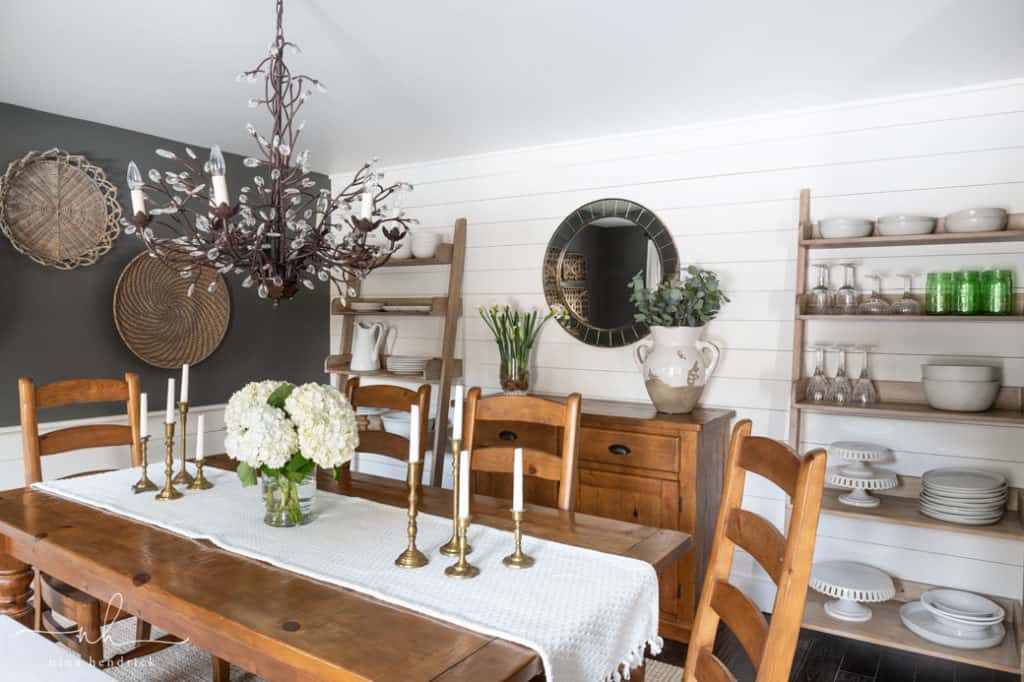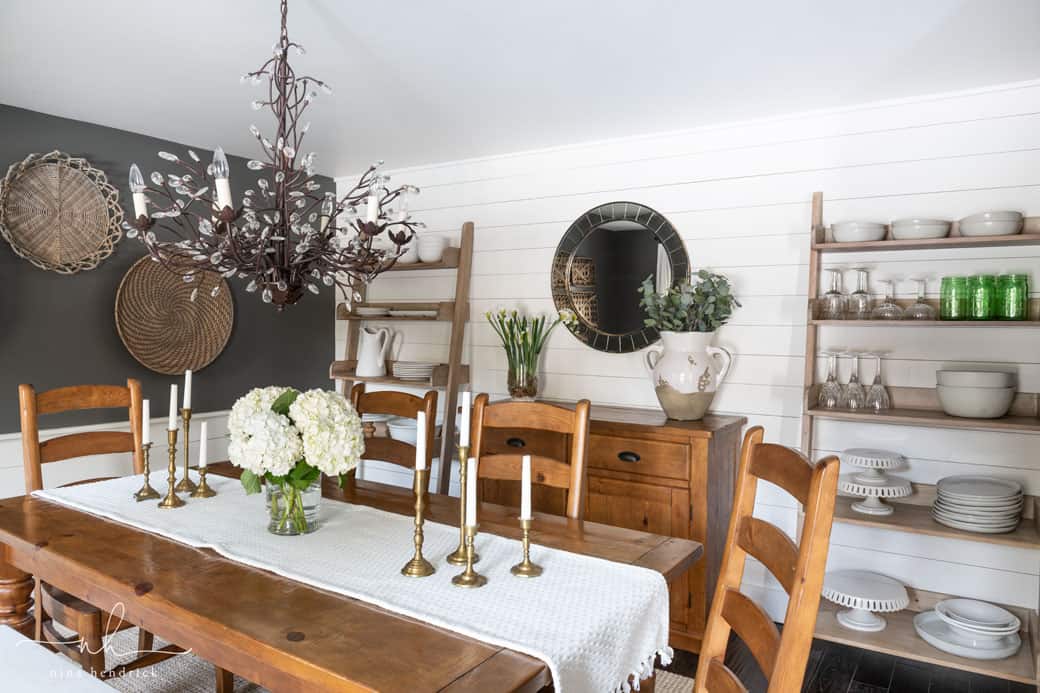 We first began our dining room project in 2015, long before I had my decorating style nailed down. As a result, I decorated in a way that wasn't completely true to my style, and it showed. In 2018 we painted the tops of the walls a darker color and swapped out some accessories to truly make the space reflect our evolving style. The bold contrast and wood textures truly allowed this room to shine.
dining room projects
Click the photos below to explore our family room project by project.
get the look