Breakfast in Bed Ideas for Mother's Day
Master Bedroom Retreat & Breakfast in Bed | Gather Mother's Day inspiration from this master bedroom retreat makeover, fresh spring flowers, and a decadent breakfast in bed.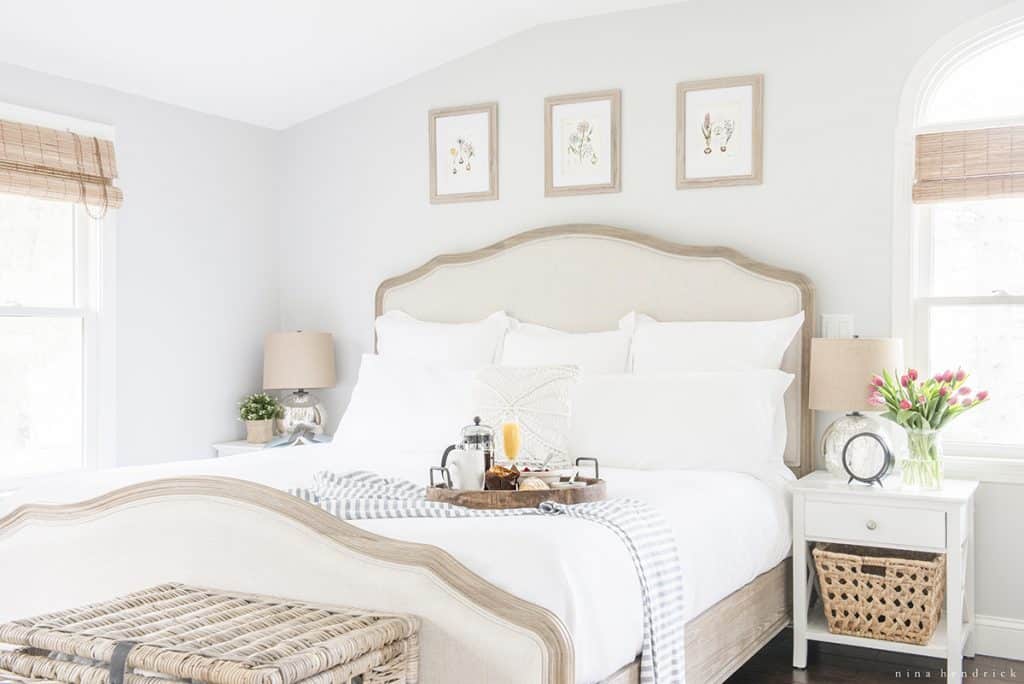 Good morning! I realize it may not actually be morning as you read this, but you're about to enter a daydream, so just go with it.

Breakfast in Bed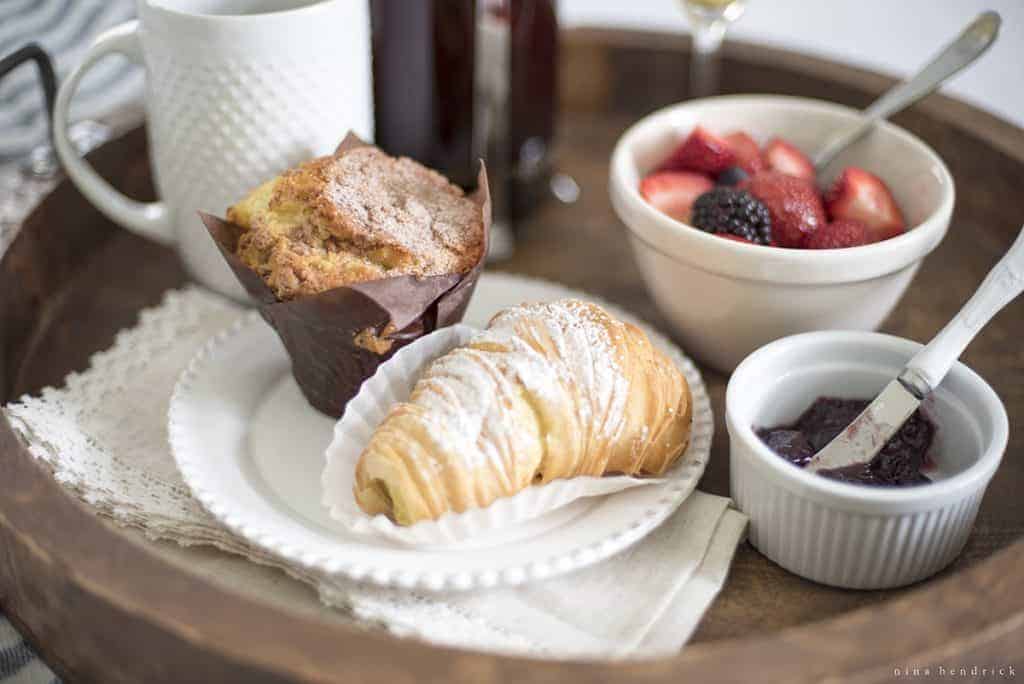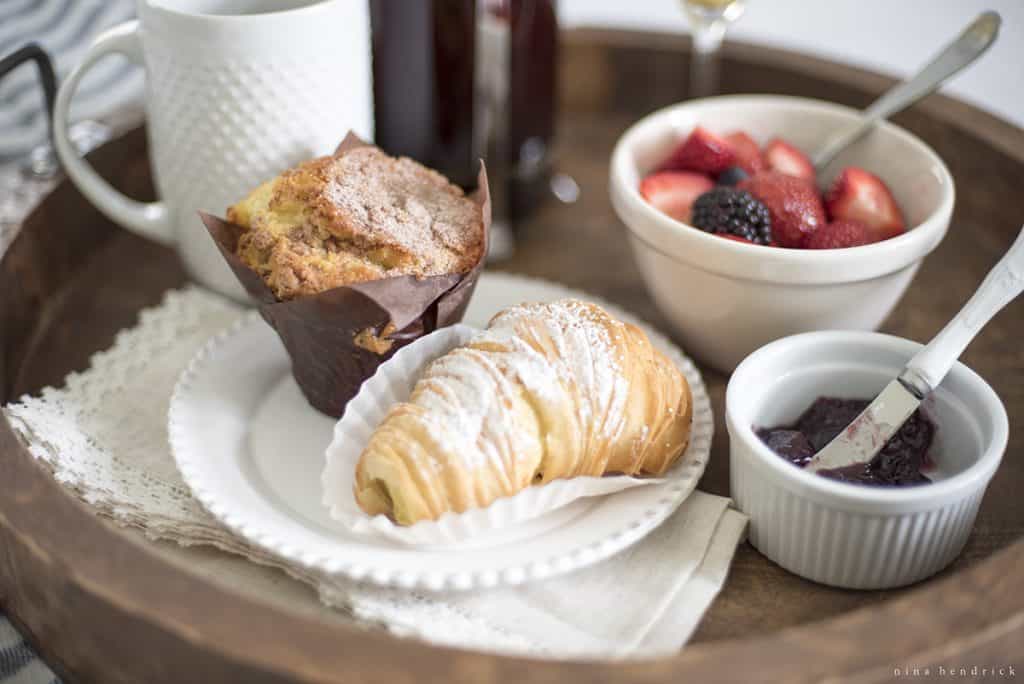 In the interest of full disclosure and honesty, I've never actually eaten breakfast in bed. My kids are still a bit young for the (terrifying) concept of making breakfast on their own.
I distinctly remember my brother and I making my Mom pancakes and creatively substituting a few ingredients we couldn't find readily. She reflected much later that they were completely inedible. Hahaha! Something to look forward to for sure.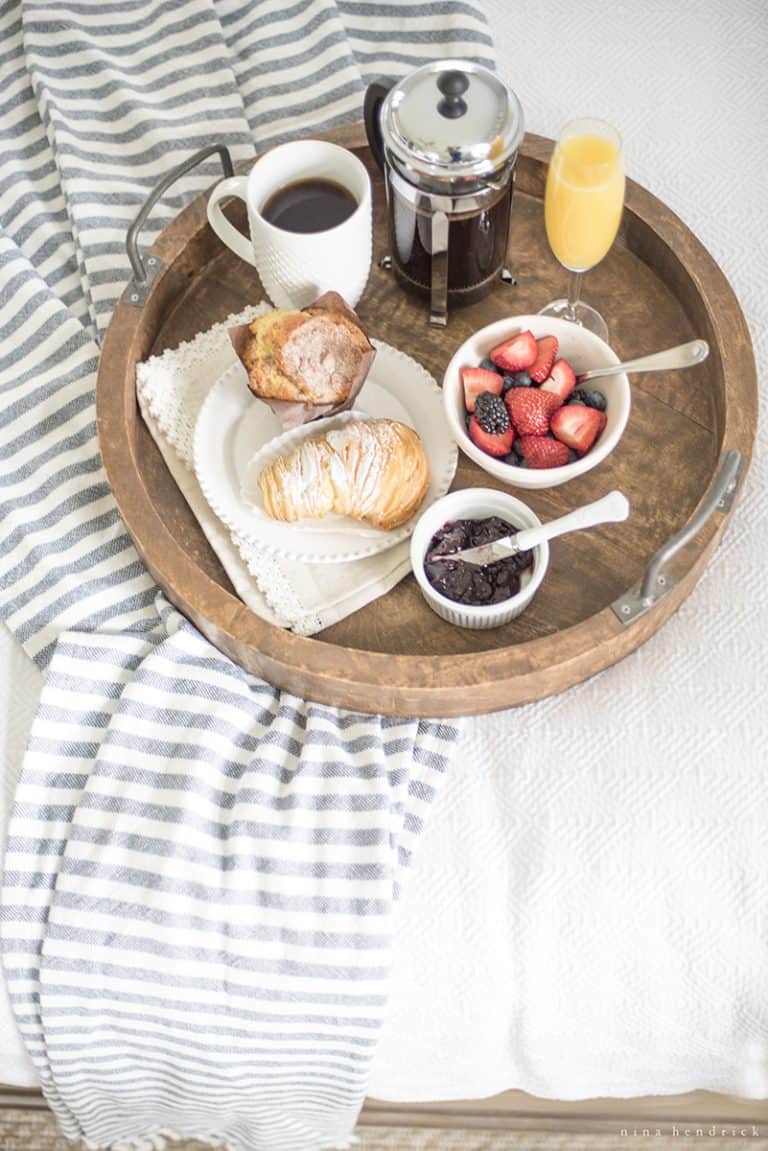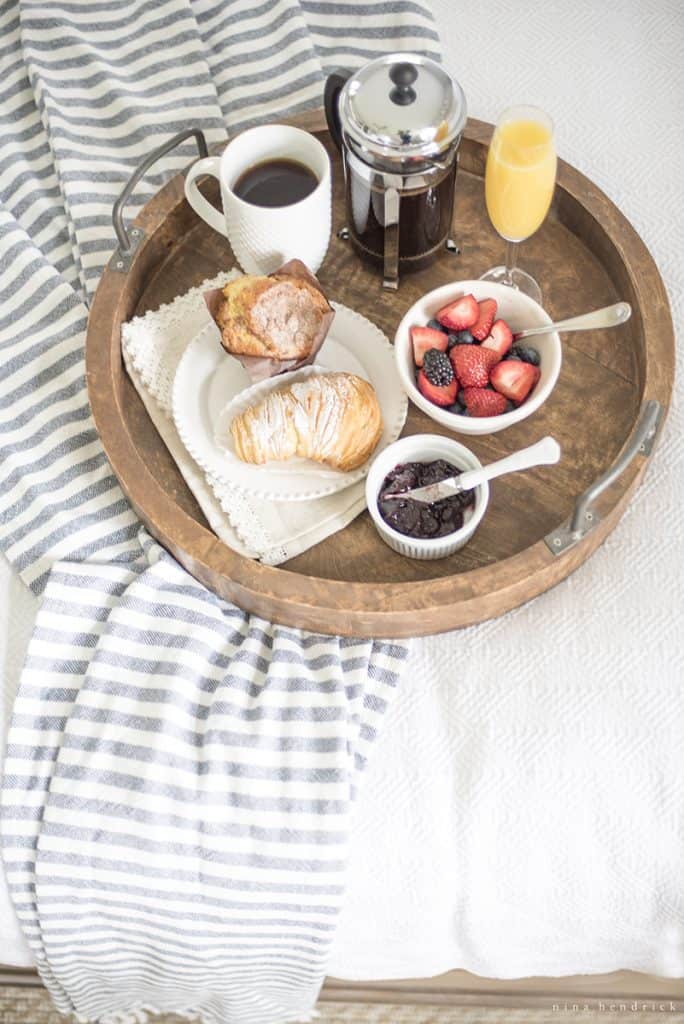 The Daydream
If I envision my perfect morning, it involves sleeping until I feel truly rested (no 6am wake up call from a toddler or having to break up a brawl between rowdy bigger boys over the toothpaste), then slowly waking up to a delicious but light breakfast (make that magically calorie free. Hey, this is a daydream, after all).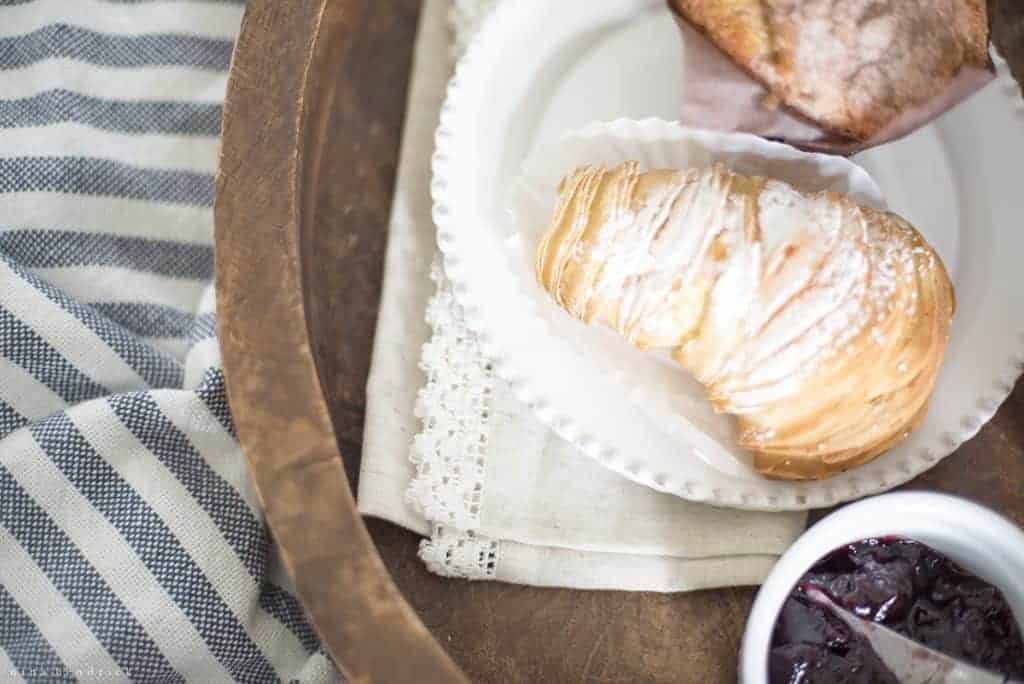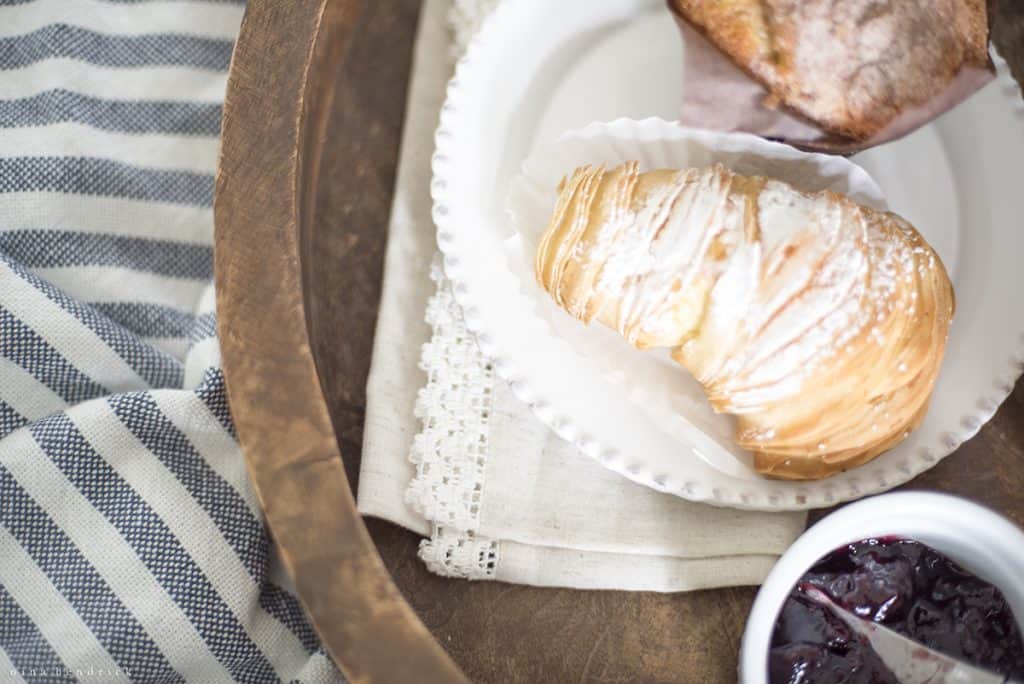 I love my children, of course, but sleep and peaceful mornings have become a scarce commodity in our household for the last decade.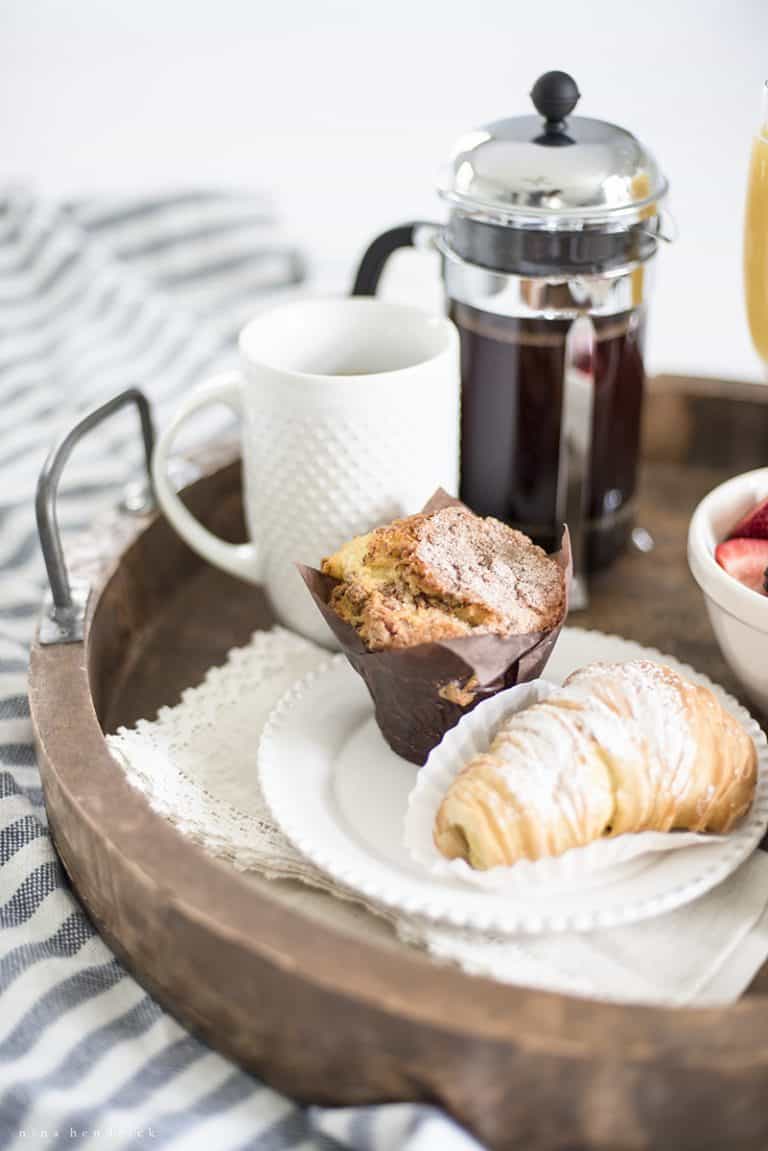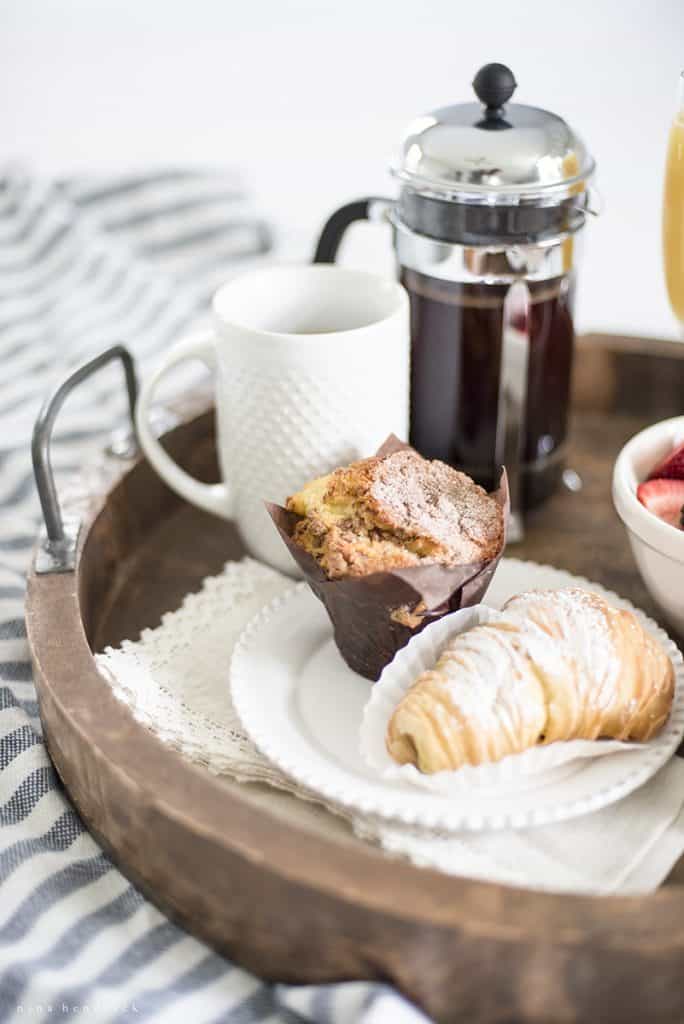 Once I was finished I would grab my book and peacefully stay in bed for a bit, propped up on the fluffy pillows, reading and lazing away while I sipped my coffee. Somehow my to-do list would be magically blank, rather than blinking in my mind like a Vegas sign. Doesn't that sound perfect?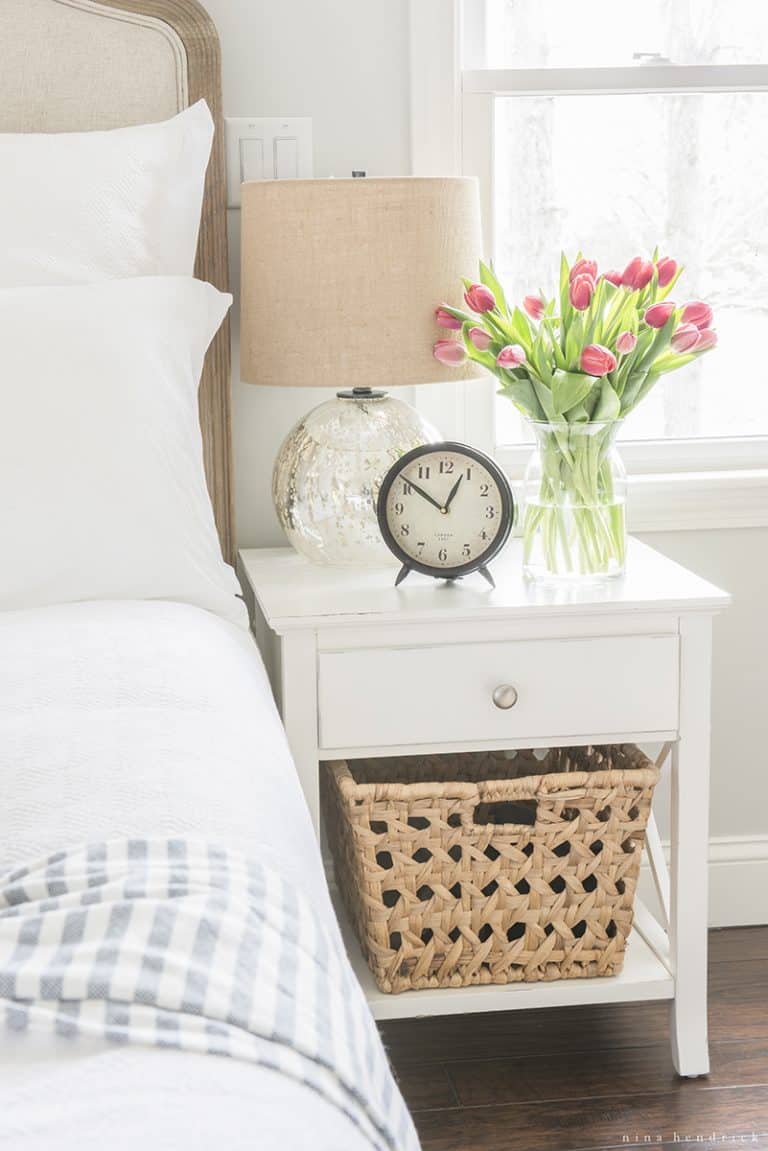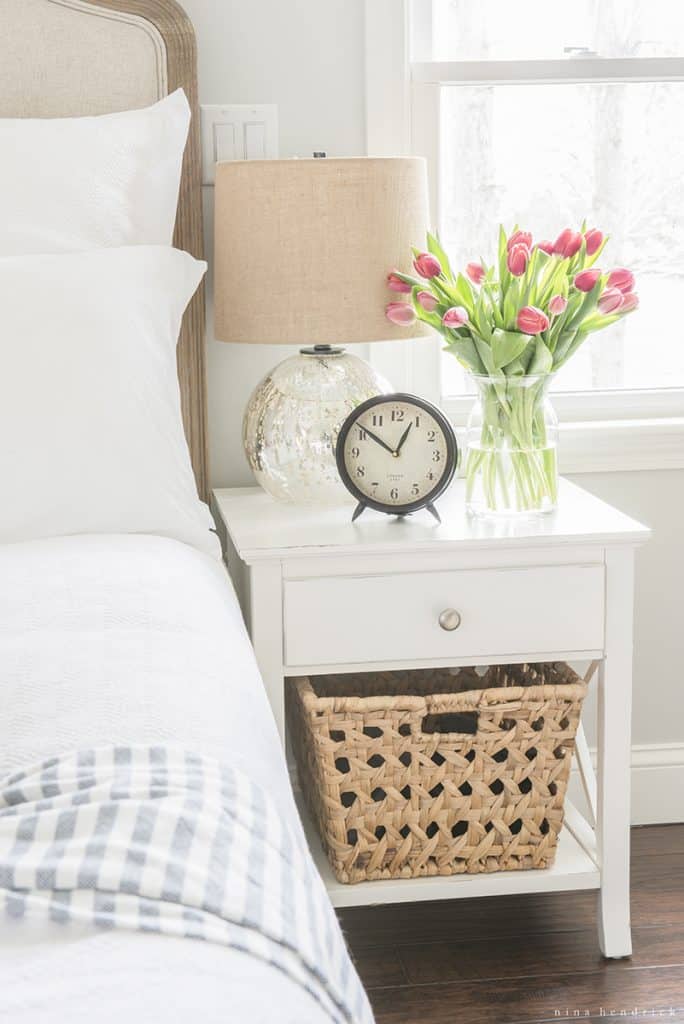 The truth is that in the past I rarely spent time in this room, except to literally sleep- and I don't even sleep anywhere as much as I should. I've been burning the candle at both ends, in spite of my best intentions.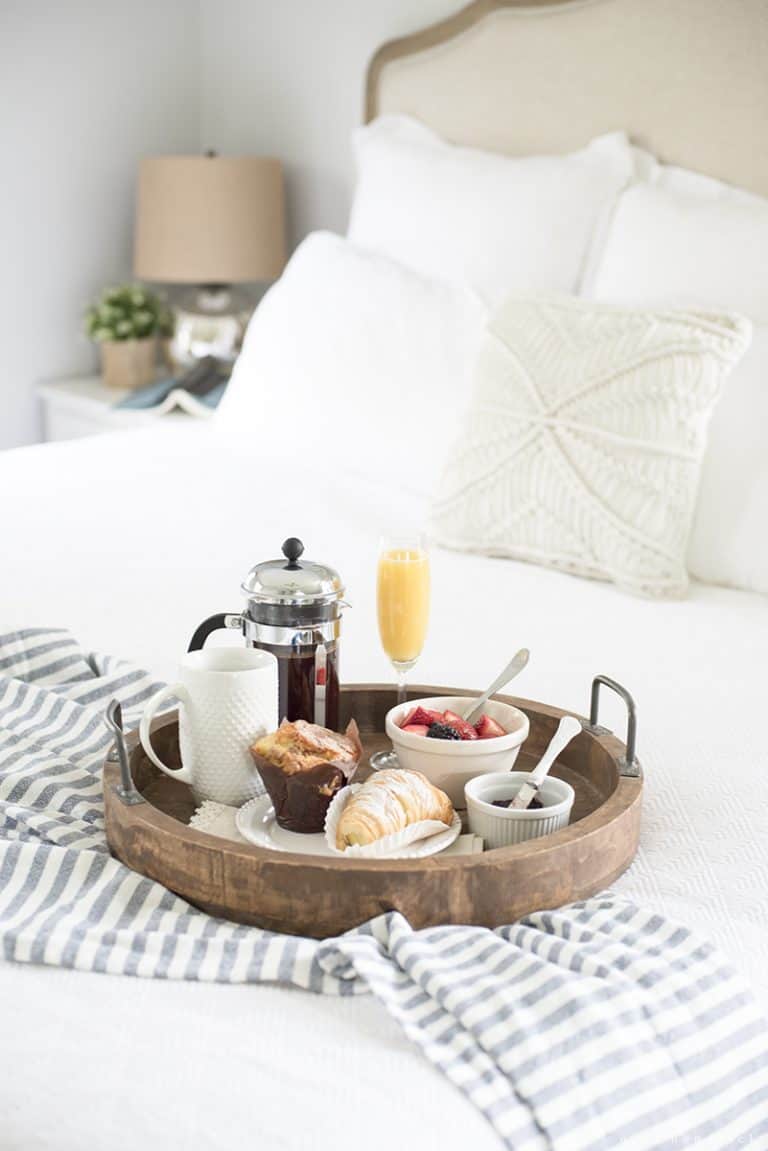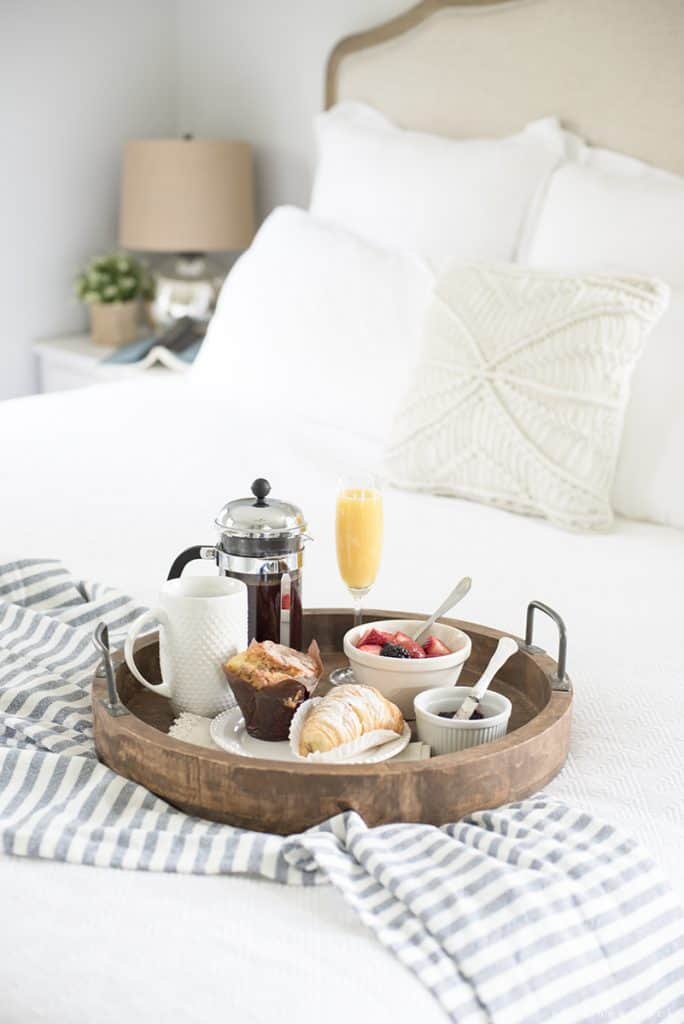 Like many of the other rooms in our home, this one is about 90% complete. It lacked a feeling of cohesion, partially because of the 10% of finish work left to do, but also because the furniture was very bare bones.
It discouraged me to be in the room because I felt like the unfinished projects were staring me in the face and I should be working on them instead of relaxing.
Master Bedroom Retreat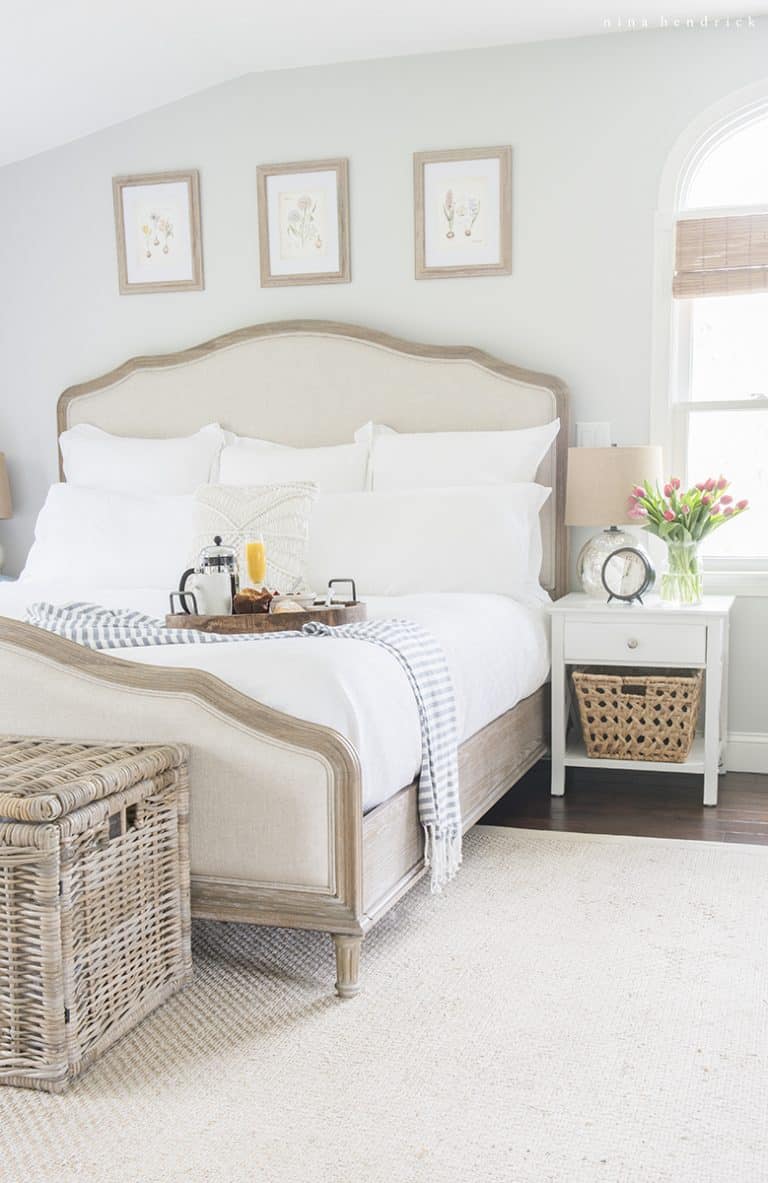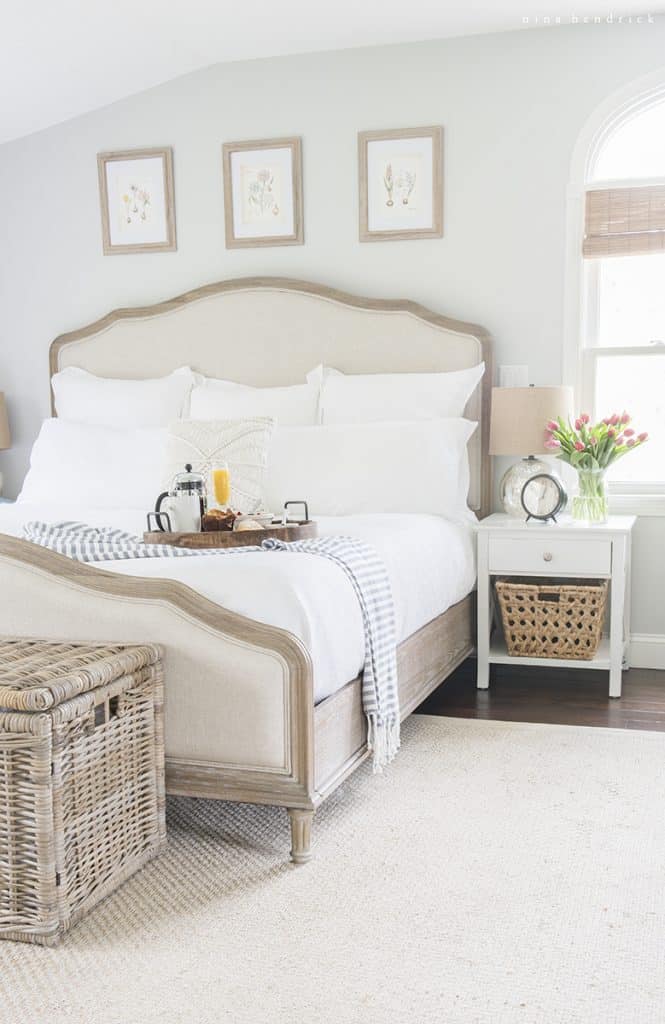 I wanted to say a big thank you to Joss & Main for providing the beautiful Haverford/Watson bed in Oak for this post. This post also contains affiliate links. All opinions are my own, you can see my disclosures here.
I'm happy to say that we've made huge strides. I have had my eye on the gorgeous Haverford/Watson bed in Oak for a long time, and it was gratifying to see how much it truly pulled the room together.
(If you are searching for it, it's alternately known as the Haverford or Watson bed at Joss & Main & Wayfair. It sells out quick, so I will try to update the links every so often. This is the "oak" finish.)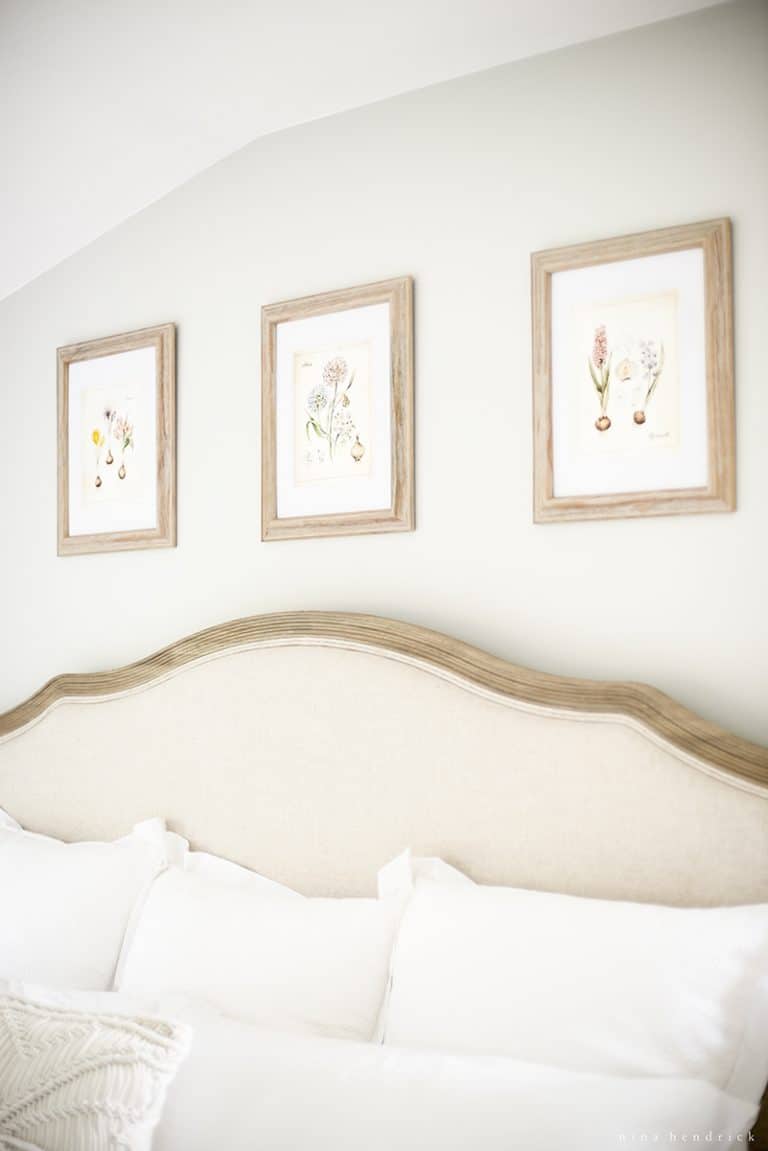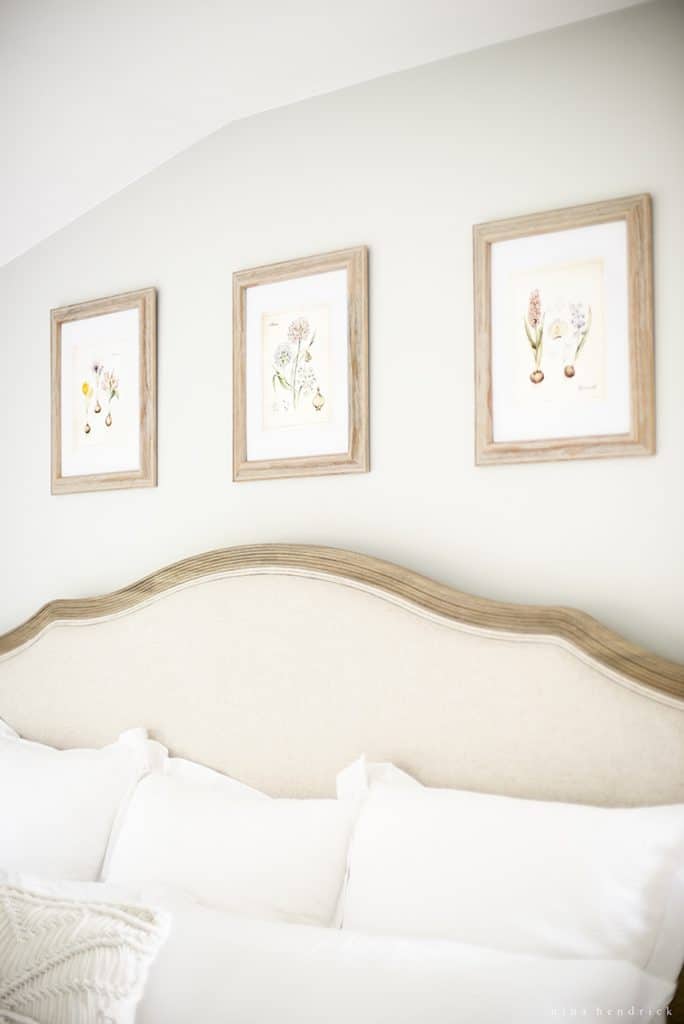 The artwork above the bed was also a quick project. The botanical prints were from The Magnolia Journal. I just put them in some inexpensive frames from the discount store.
I've had the frames for years, and when I was brainstorming artwork I realized that they coordinated perfectly with the other finishes in the room.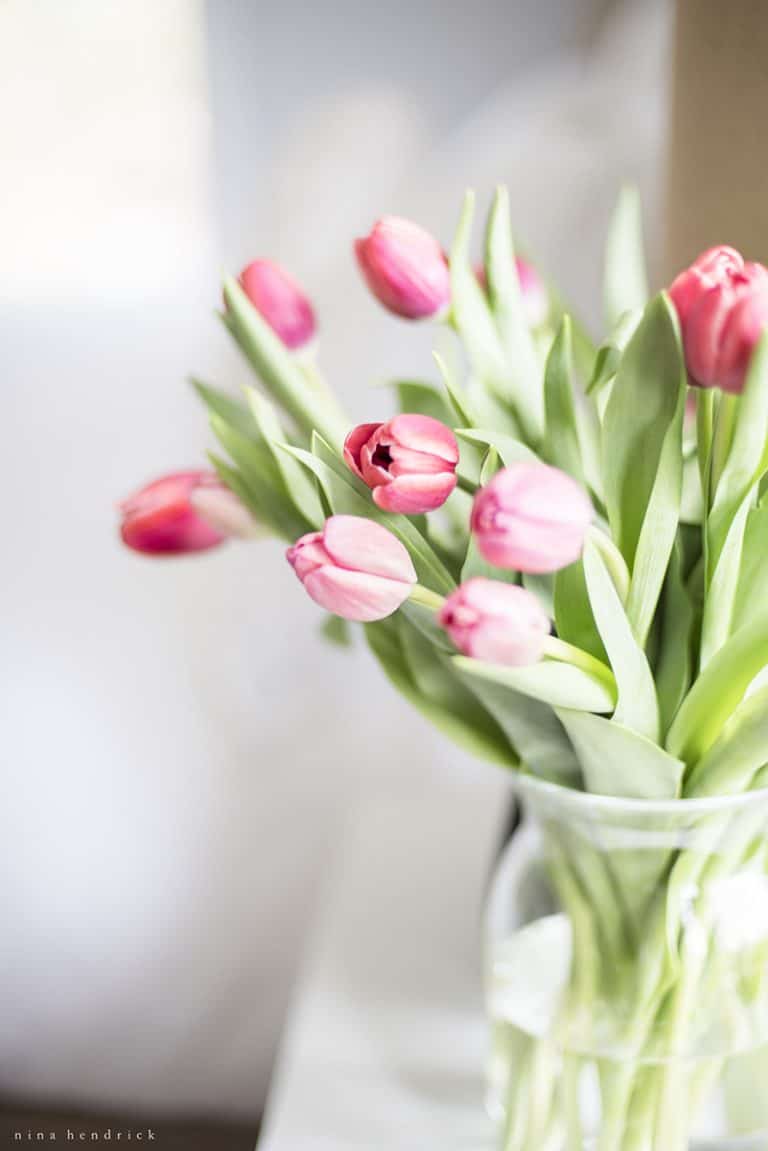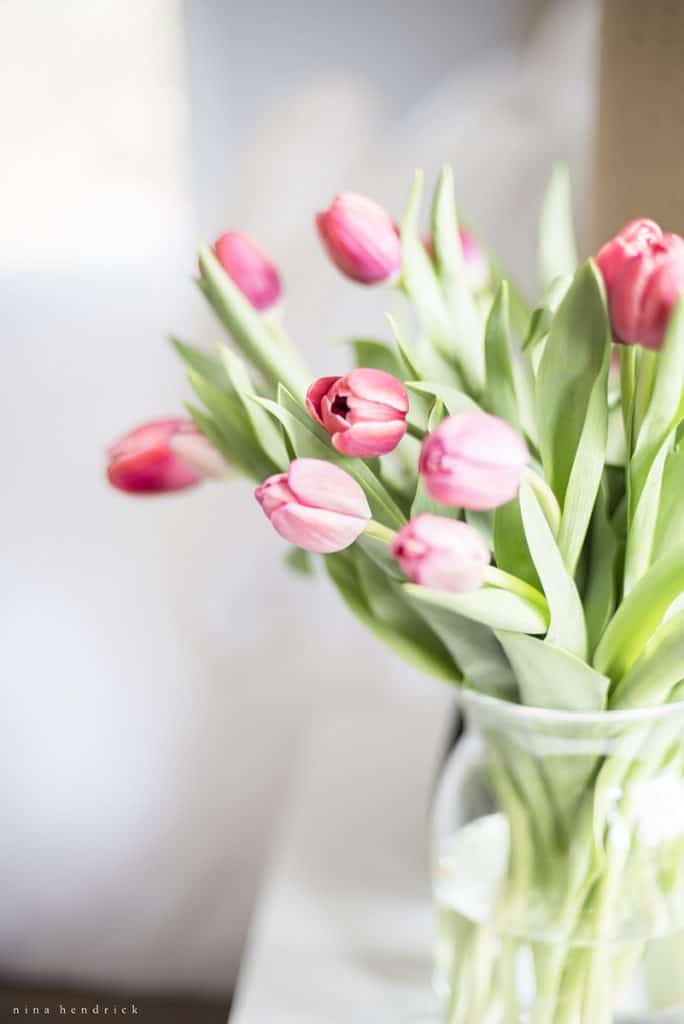 I also always love to have fresh flowers in my room whenever I can!
While the room still isn't done, it is coming along! We mostly need some more "grown-up" furniture to replace our old fiberboard dressers. You can see the inspiration board here to see where we are headed with this room!
Get the look:

Sources

Paint Color: Wickham Gray by Benjamin Moore
(See our whole house paint color guide here!)
Make sure to stop by and visit my lovely friends, who are also sharing their spaces for Mother's Day!
Monday
Jen at Migonis Home
Tuesday
Rachel at Maison de Pax
Wednesday
You are here!
Thursday
Abby at Just a Girl and Her Blog
Friday
Shauna at The House of Silver Lining


Pin It for Later