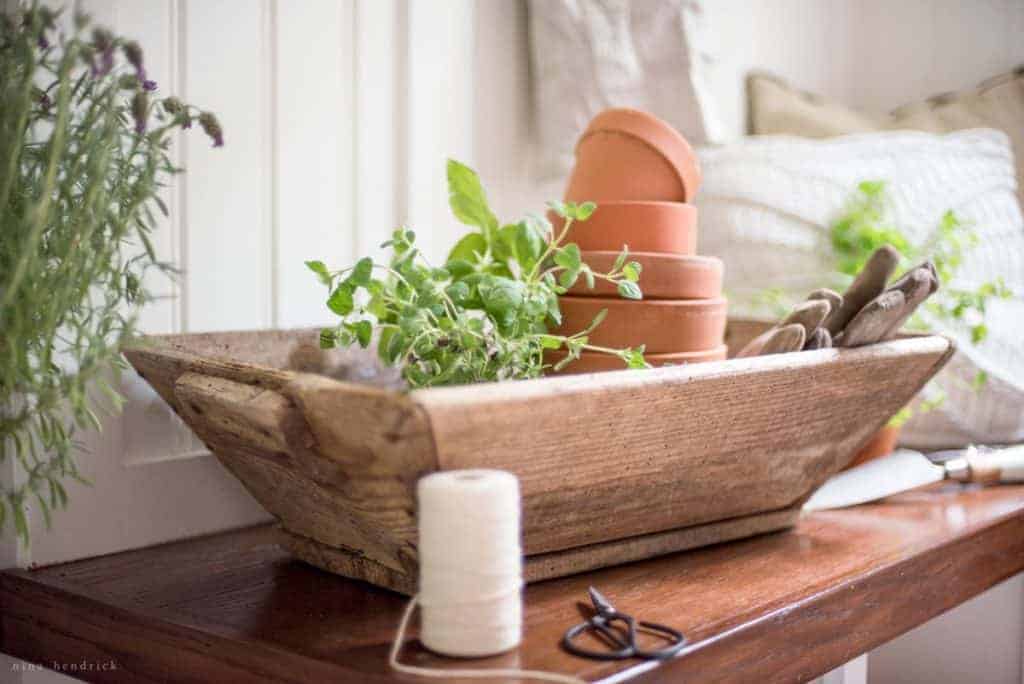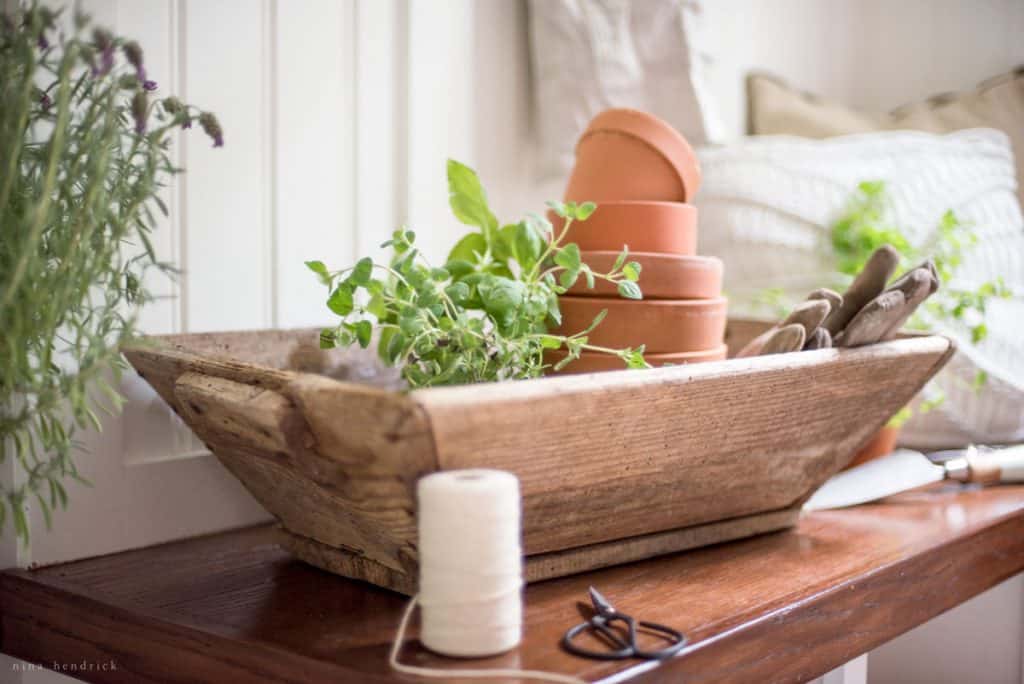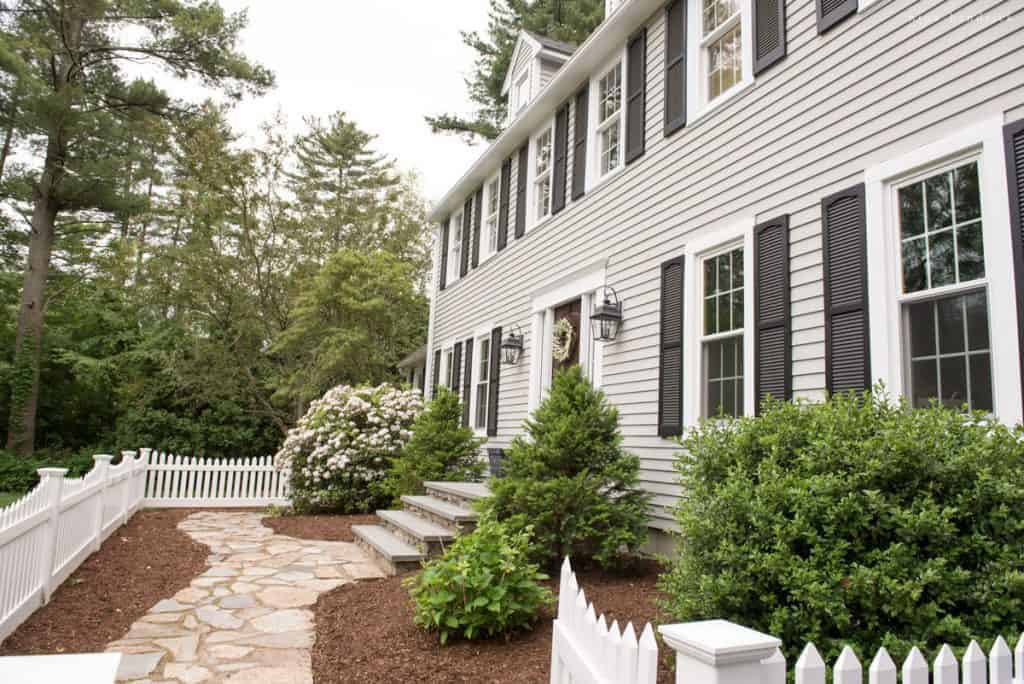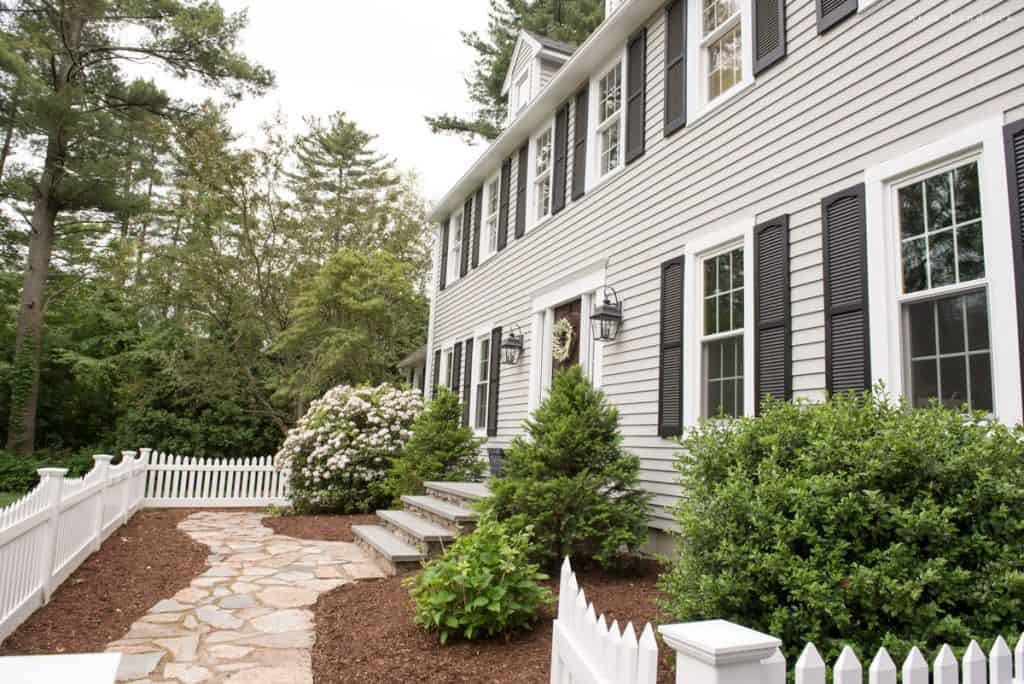 Welcome to the Simply Summer Home Tour for 2017! I'm so pleased to invite you to visit our second annual tour. There are so many creative and inspiring women joining me, make sure to stop by to visit them at the bottom of this post!
This has been a big season of change for me. If you visit me regularly you may know that I've been fortunate to be able to do a lot of traveling this year. Seeing new parts of the world and gathering inspiration from those places has predictably changed my taste and style. Our decor has become a tricky thing for me, as I strive to figure out exactly how I want our home to feel and discover ways to fill it with things that are truly meaningful for our family. I find myself spending more time outdoors and gardening for the first time in my life. I am soothed by the simplicity of working with plants and flowers. There is just such a beauty and calm in growing things.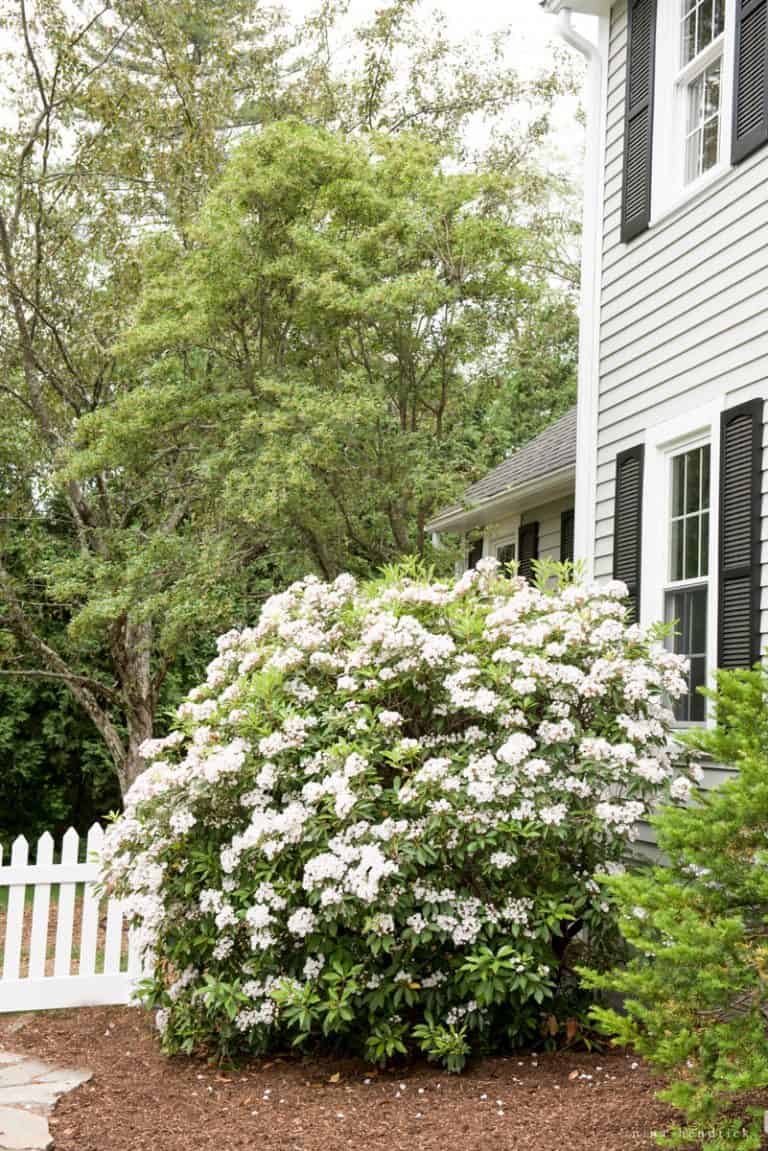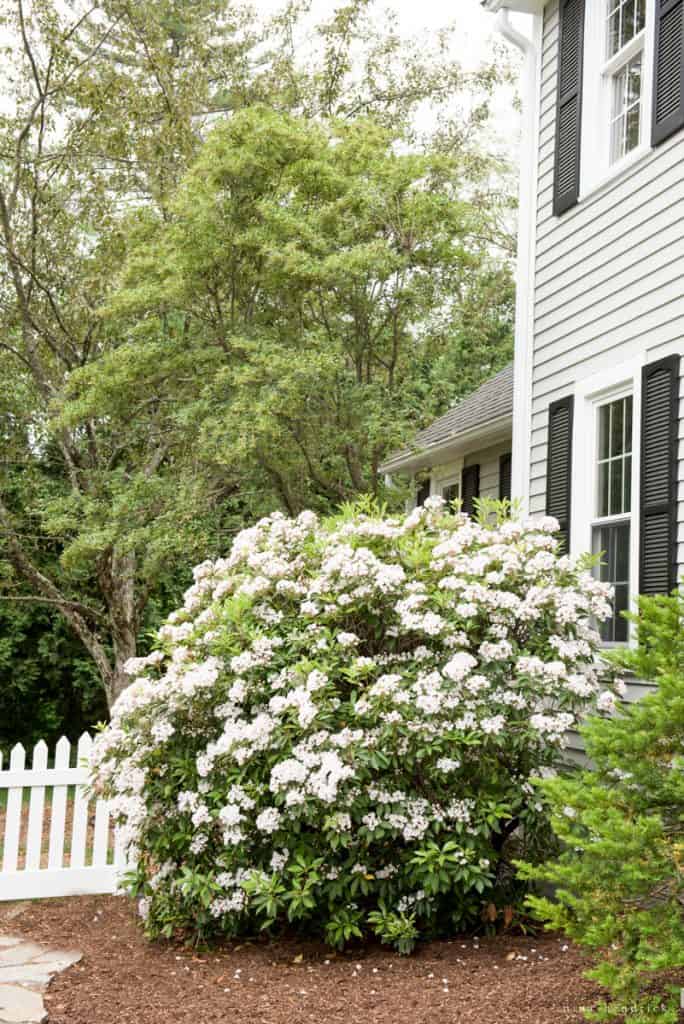 We have now lived in our home for five years this summer. The previous homeowners favored such strong colors everywhere and the yard was very established and overgrown. It was difficult to see what to do with anything because the effect was overwhelming. We have spent the past five years trying to give ourselves a blank slate inside and out.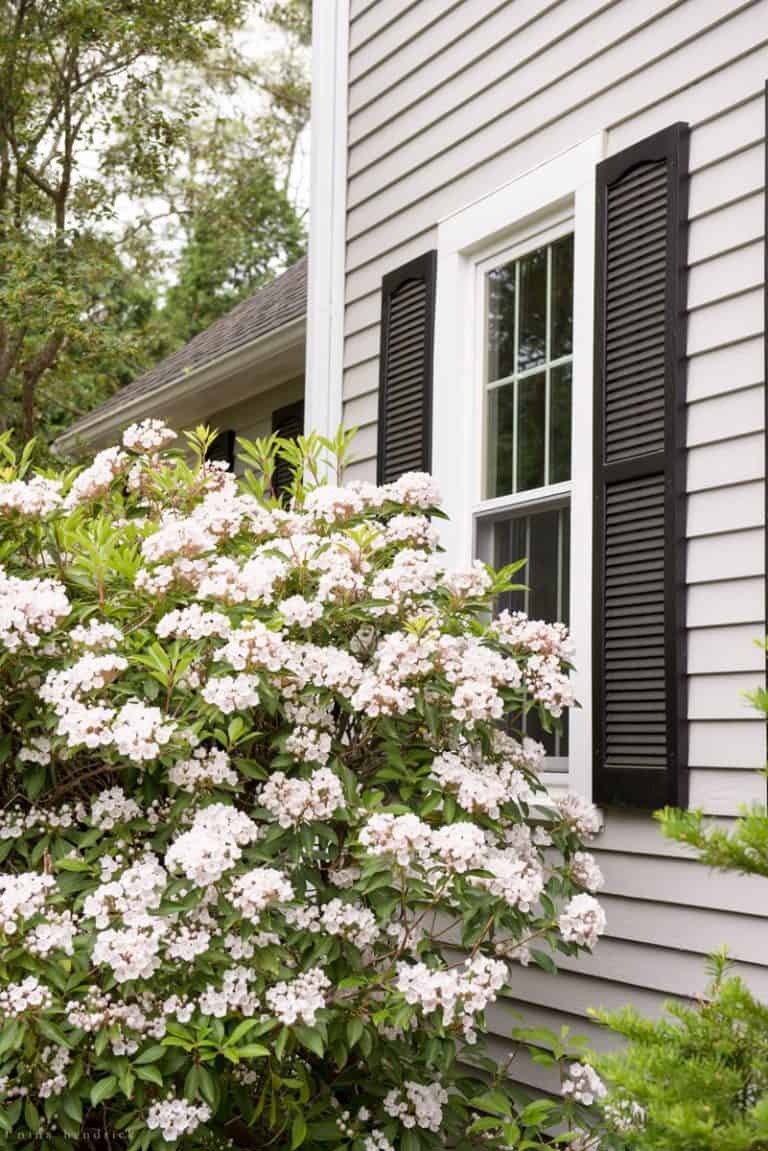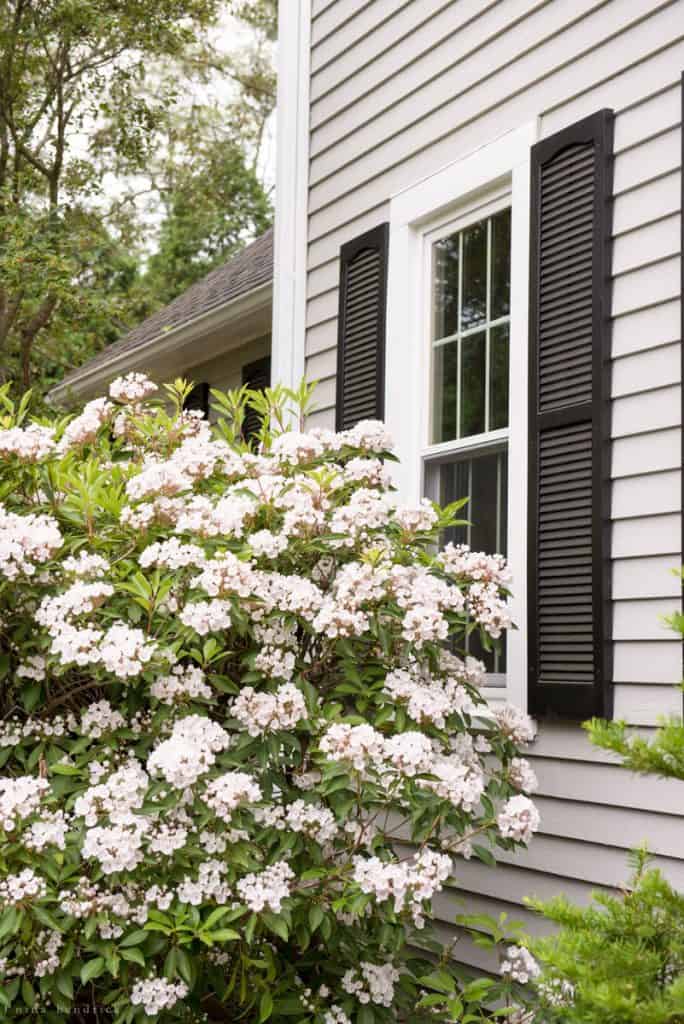 This front walkway was one area that we just couldn't get under control. While I liked some of the flowers, there were just so many, and so many weeds. We decided to start fresh and add landscape fabric under the mulch. I will slowly replace the flowers and keep the weeds at bay by having a little bit more structure. I really like the effect of the brown mulch with our gray house color (Benjamin Moore Gray Huskie, we painted it last year.).
Overall, I'm happy with our curb appeal progress. I keep reminding myself that we aren't really in a hurry. While we still have yard goals, we've come a long way from where we started.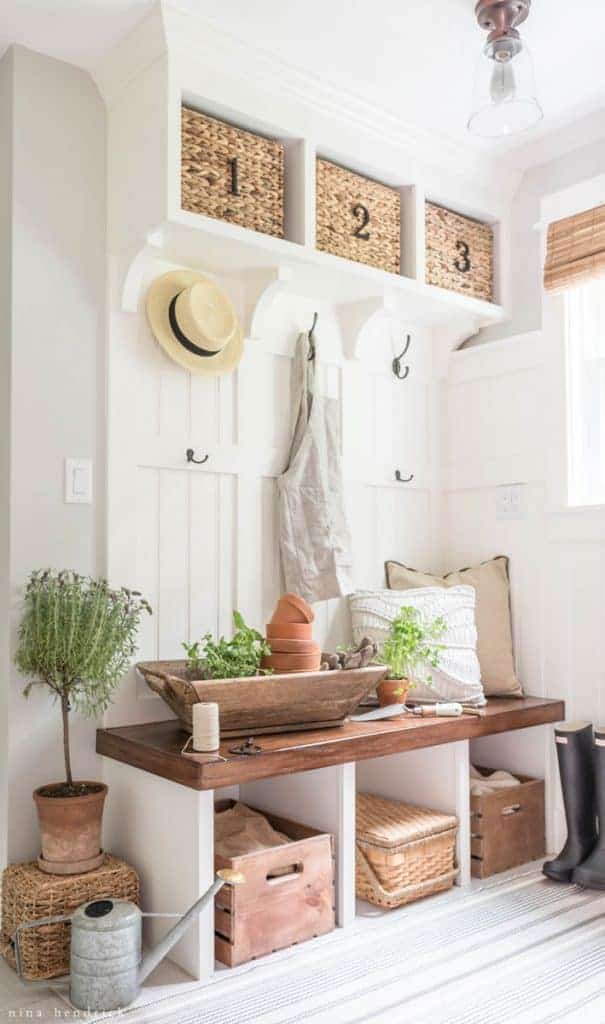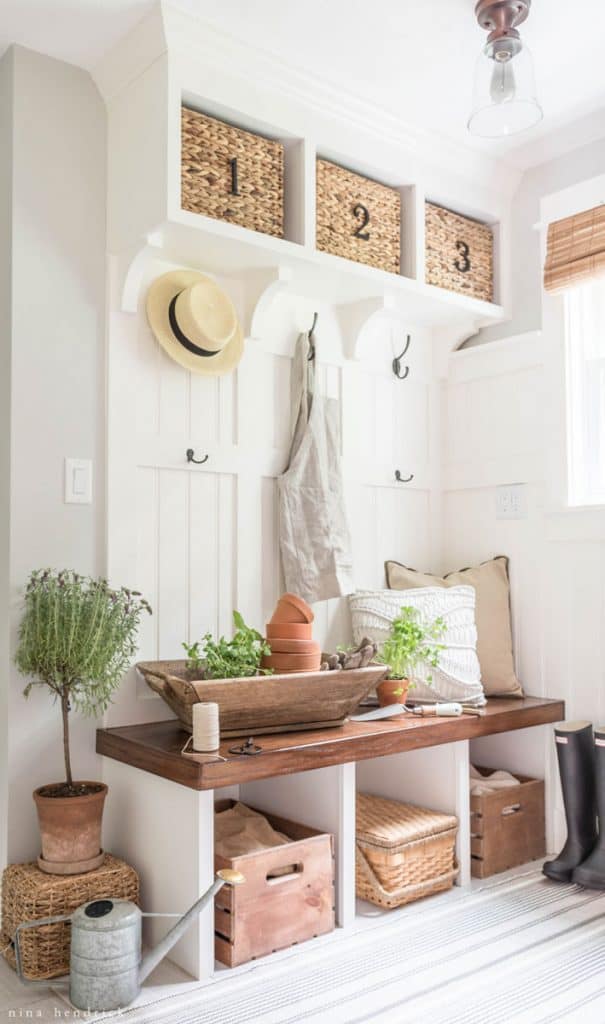 Since gardening is still a very new hobby I'm discovering, I don't have an actual potting bench yet. While I obviously had some fun styling our mudroom, the concept was genuine. I was inspired to create this vignette as I was actually using this area for potting and holding plants until I could go outside.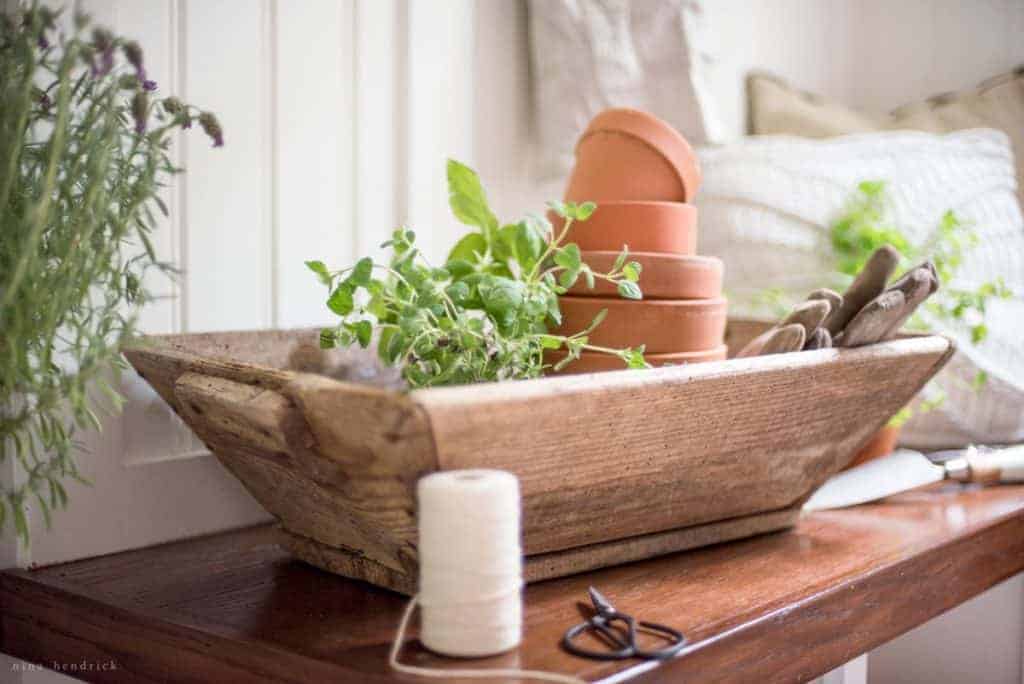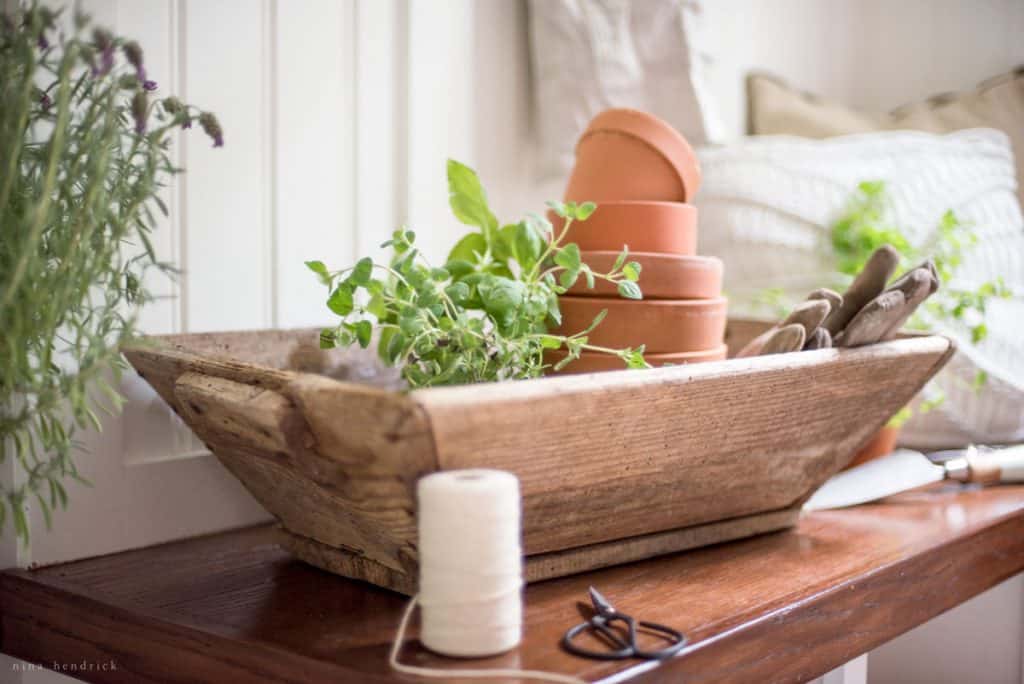 This wooden trough was my big score from the brocante during my recent trip to France. While I mentioned above that my style is transitioning a bit, natural textures and all of my main staples are timeless.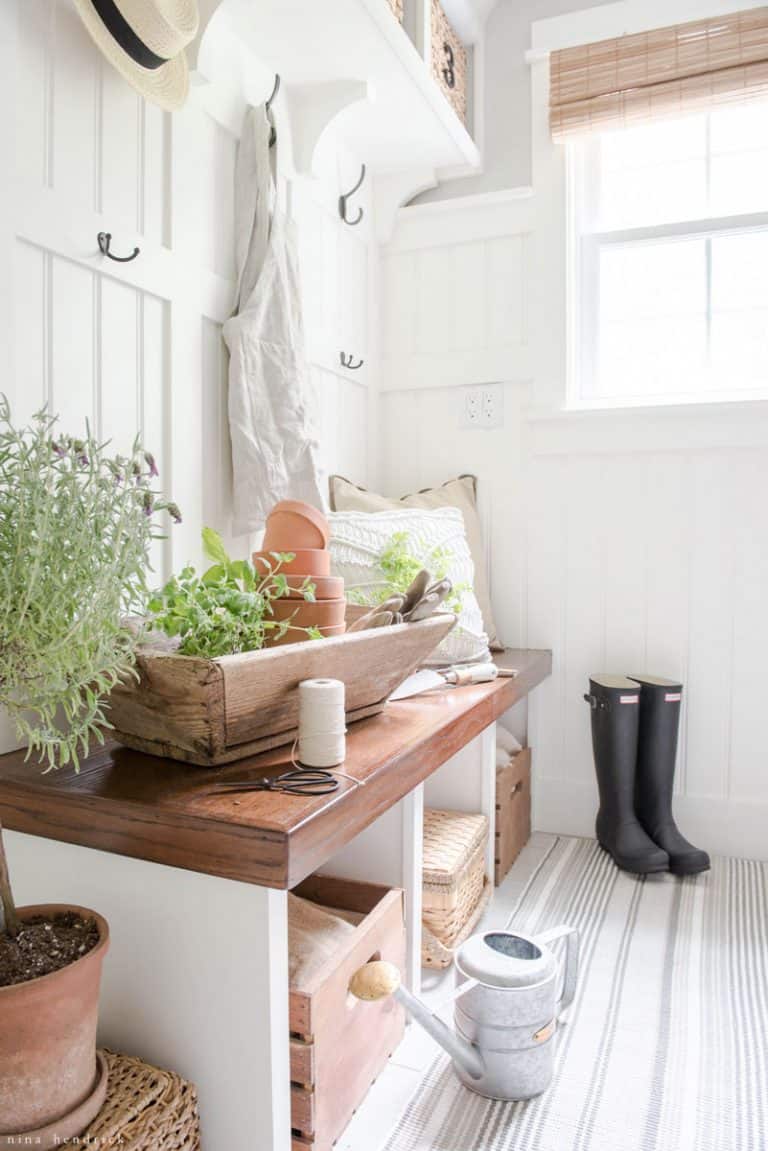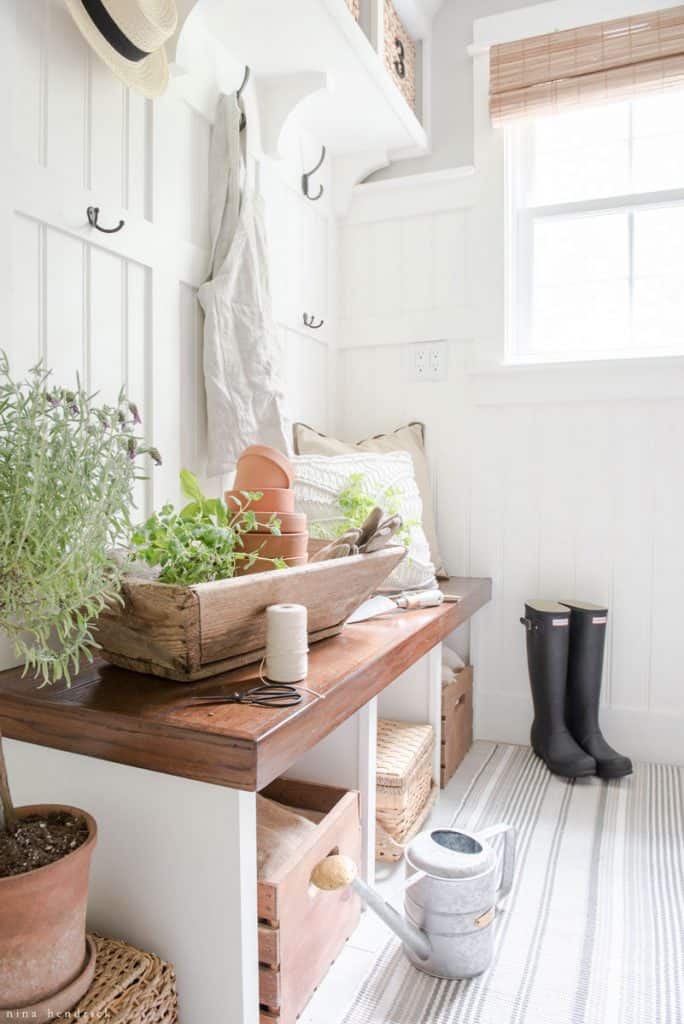 Someday, if this new hobby sticks, perhaps we'll build an actual potting bench. I'm finding myself very drawn to the idea of growing food for my family, and it's a poorly-kept secret that I have desperately wanted chickens for years. I know I'm far from alone in my country dreams for our suburban yard!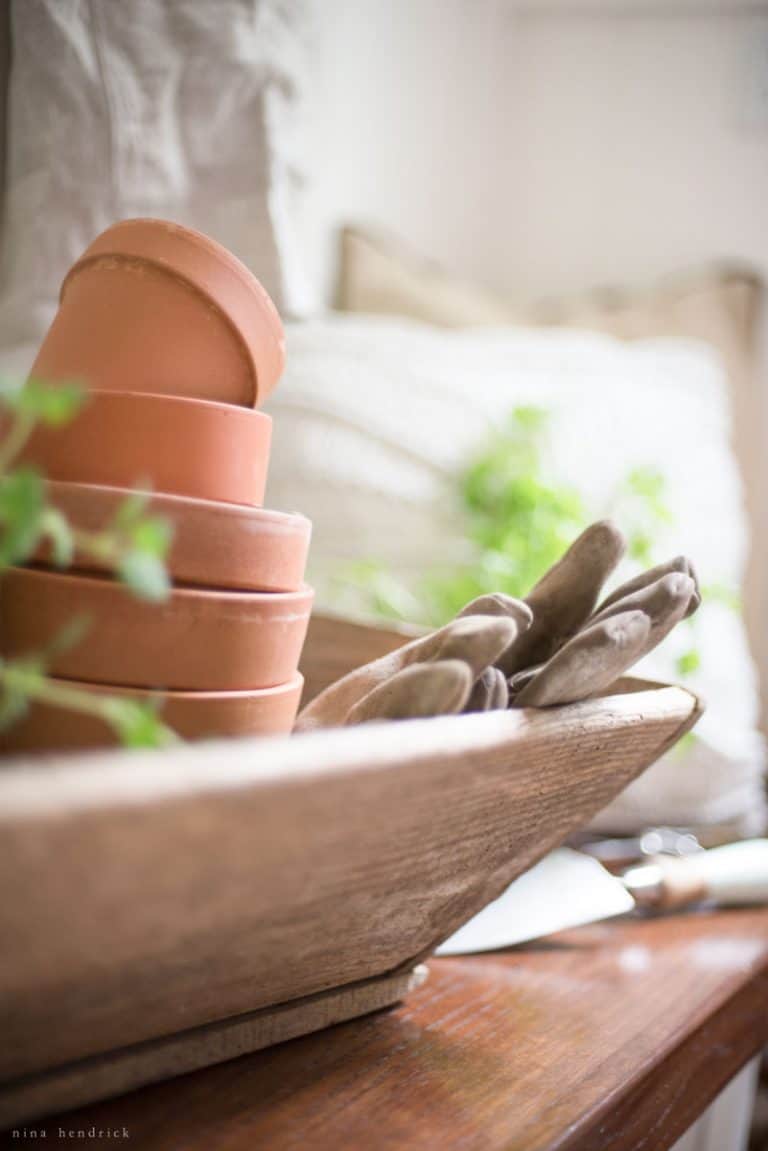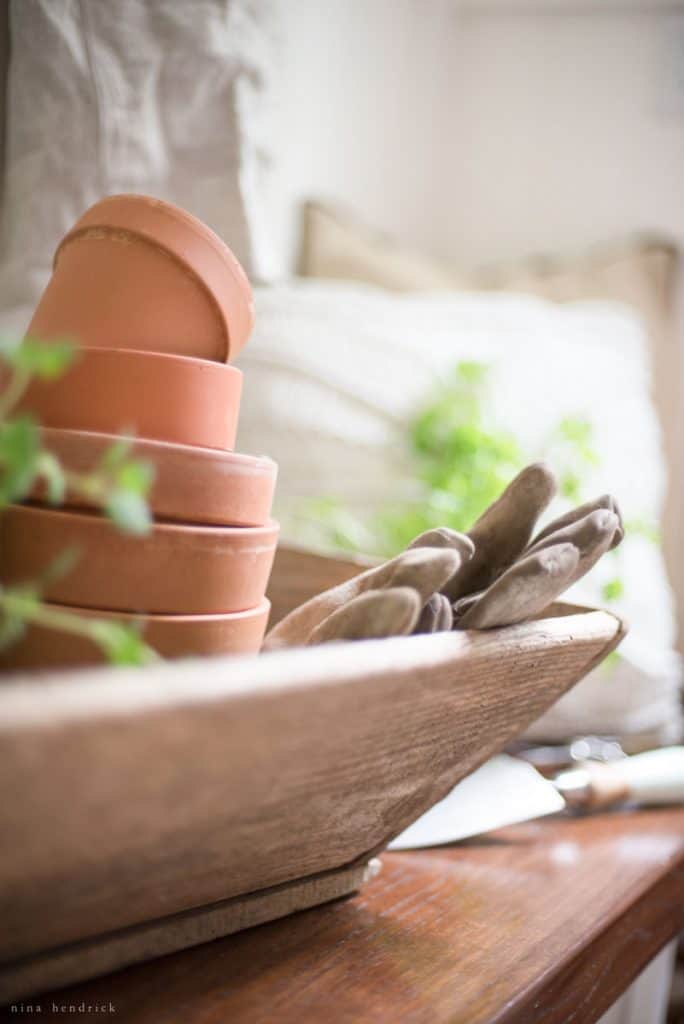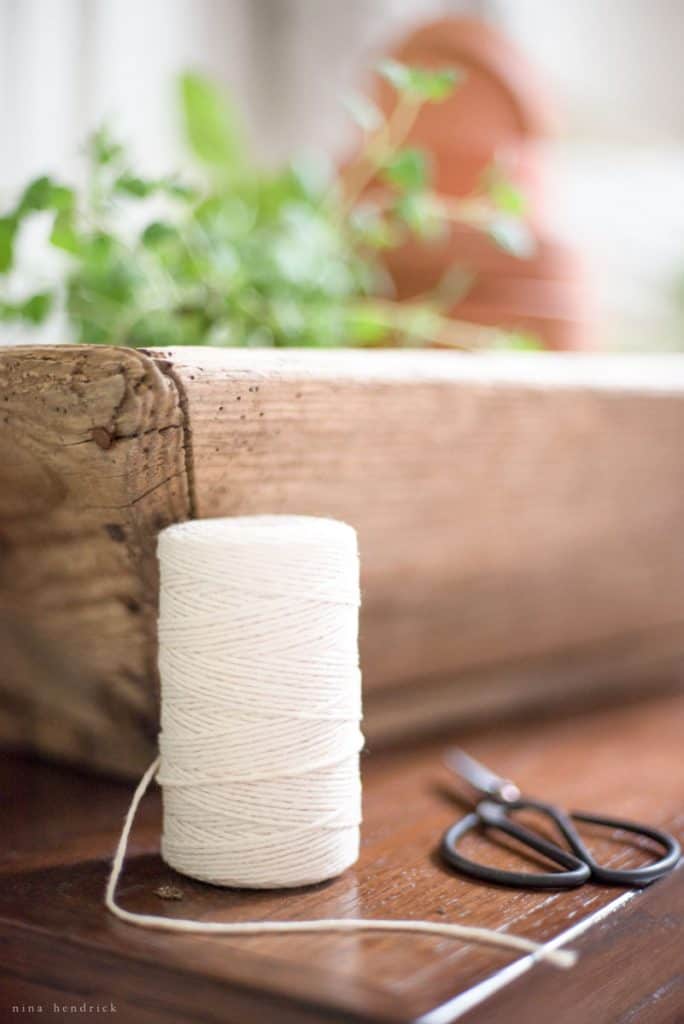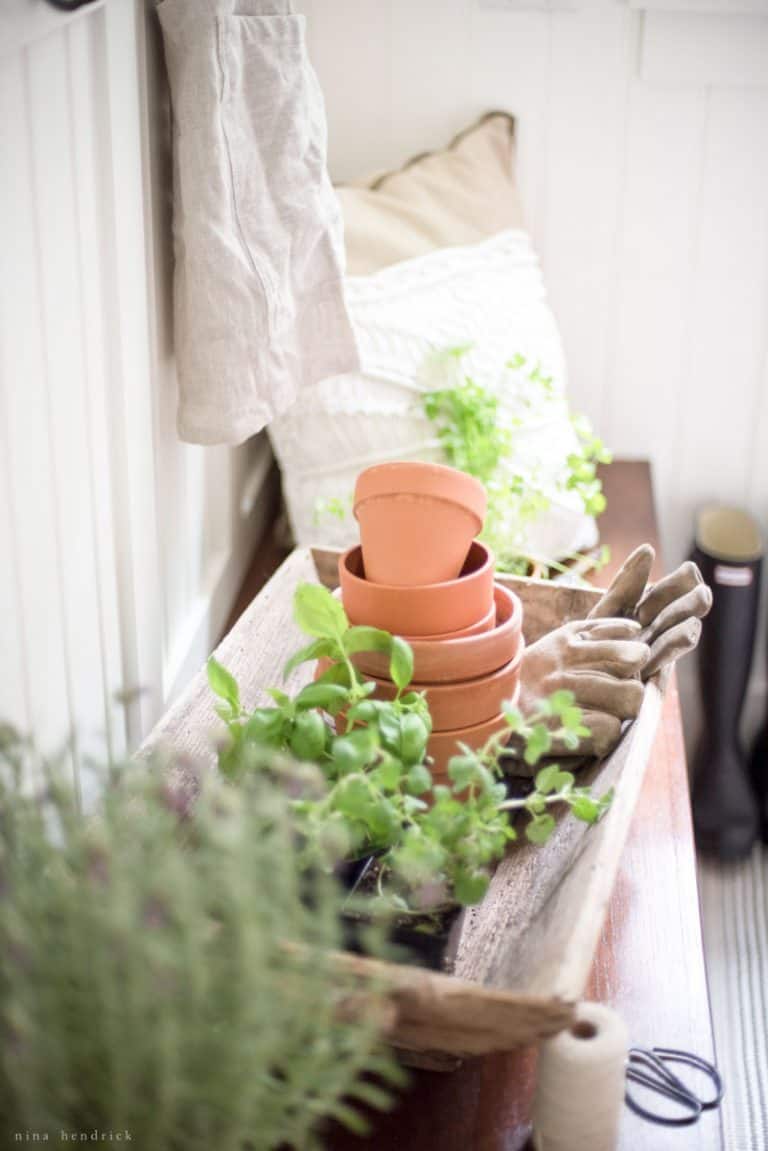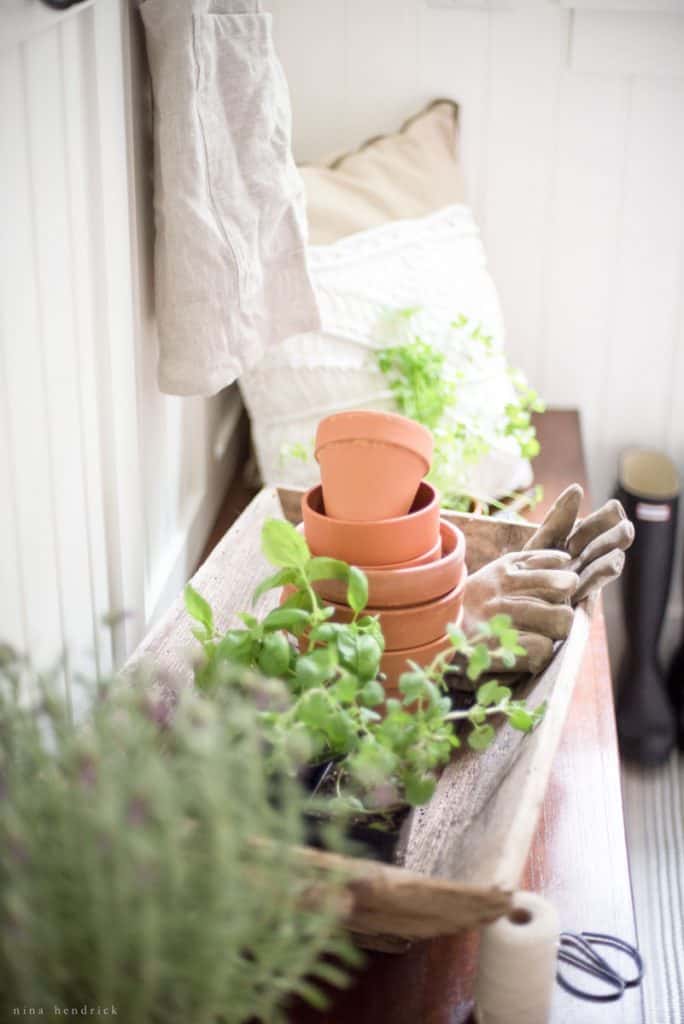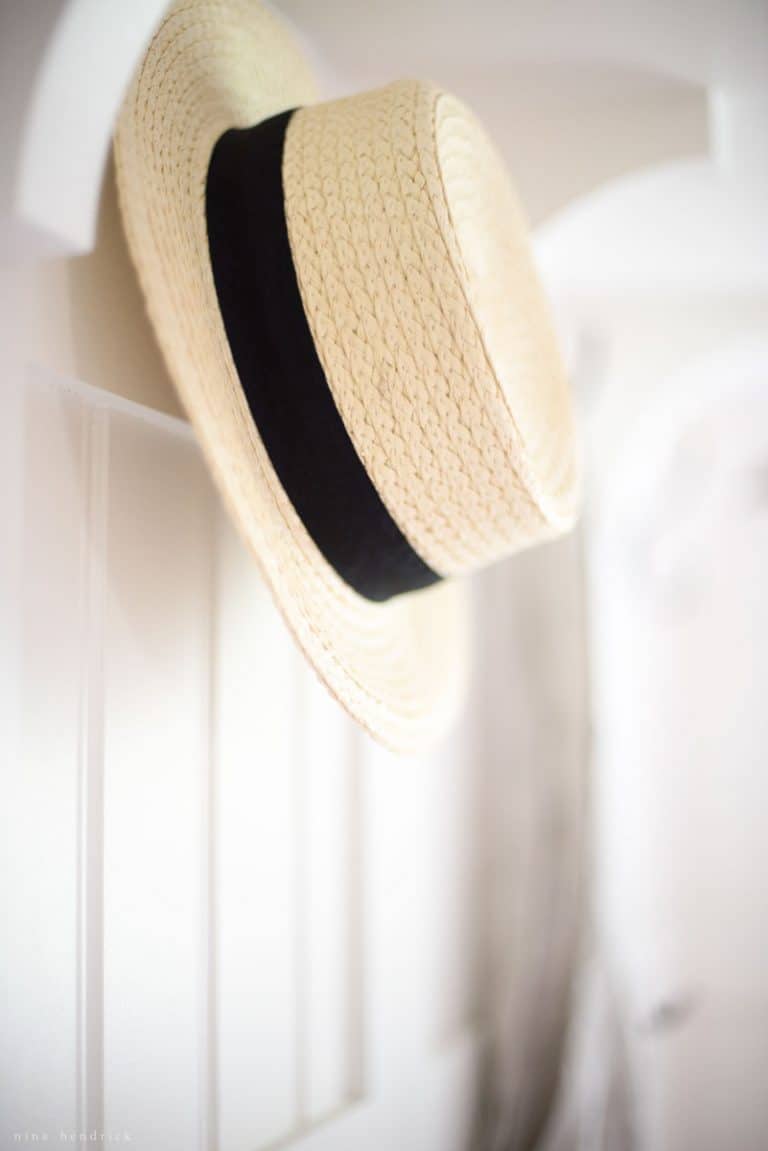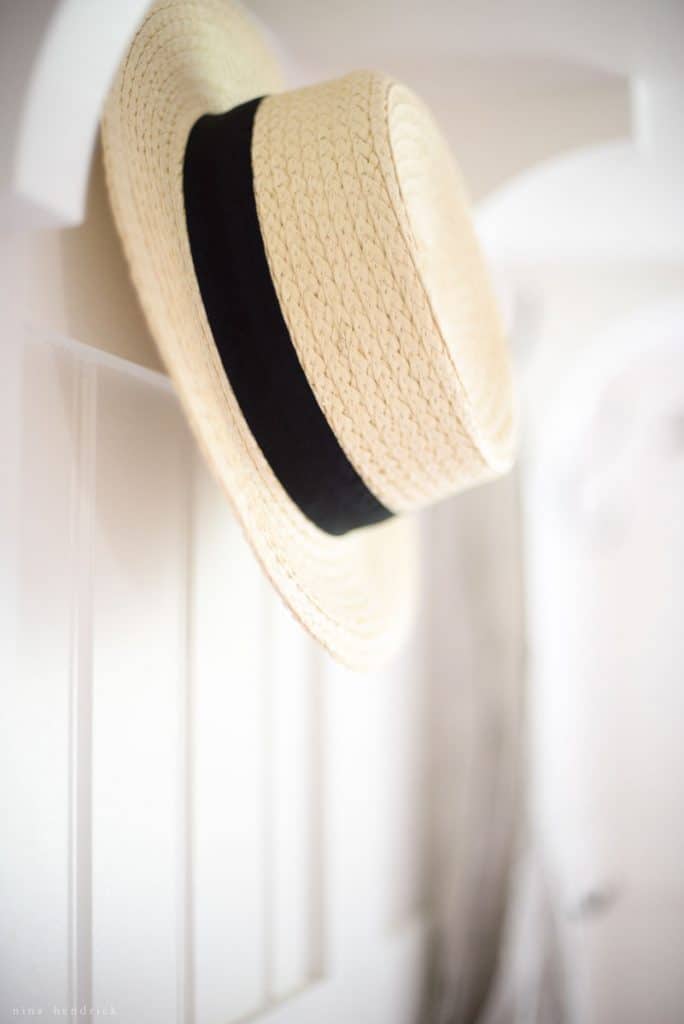 I picked up this hat before my trip to France because it reminded me of my great-grandfather. I never did end up wearing it since I think I look funny in hats, but many of the other women wore similar ones and looked perfect. Silly of me to be so insecure, I know. I've promised myself that I will wear it this summer no matter what.
I think my grandfather's hat was made of canvas, but it was a similar style. He was a farmer who loved to garden outdoors and in his greenhouse and he raised peacocks and geese. He and my great-grandmother lived on top of a mountain in New Hampshire and it was truly one of the most beautiful and peaceful places in the world. I was fortunate to get to spend so much time with them as a child. I'm not sure how to do it yet, but that feeling is part of what I'm trying to capture for my home.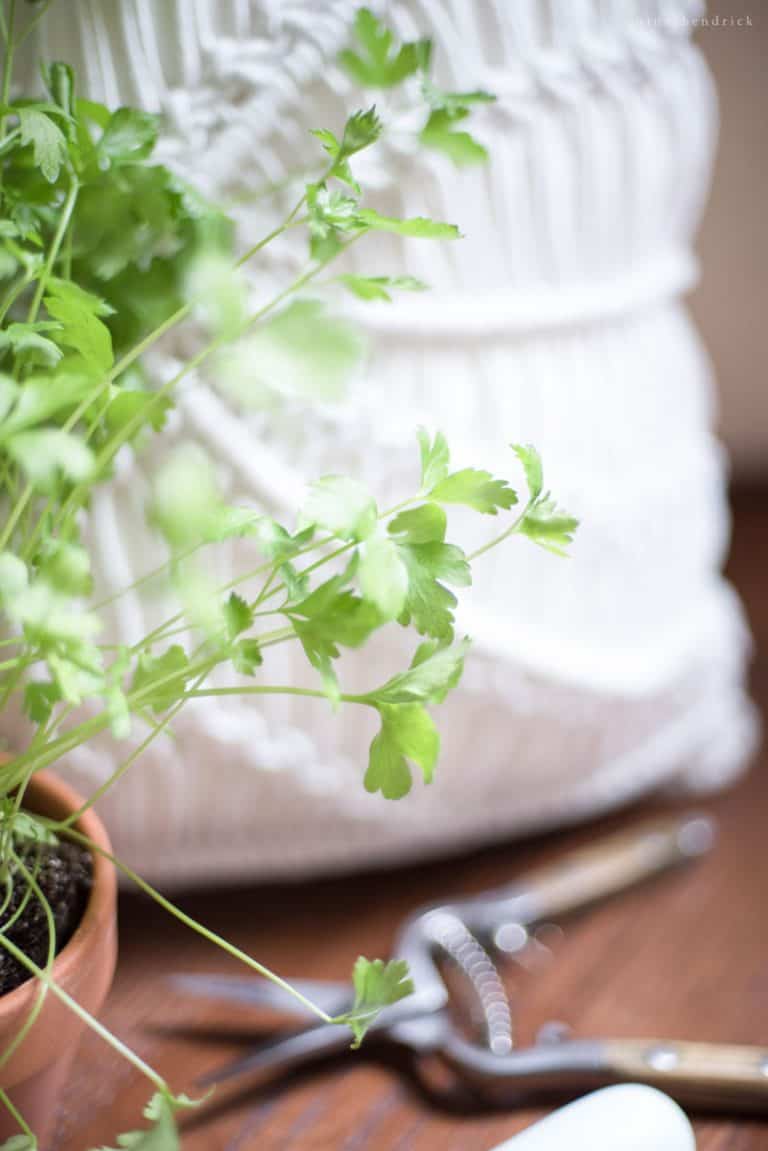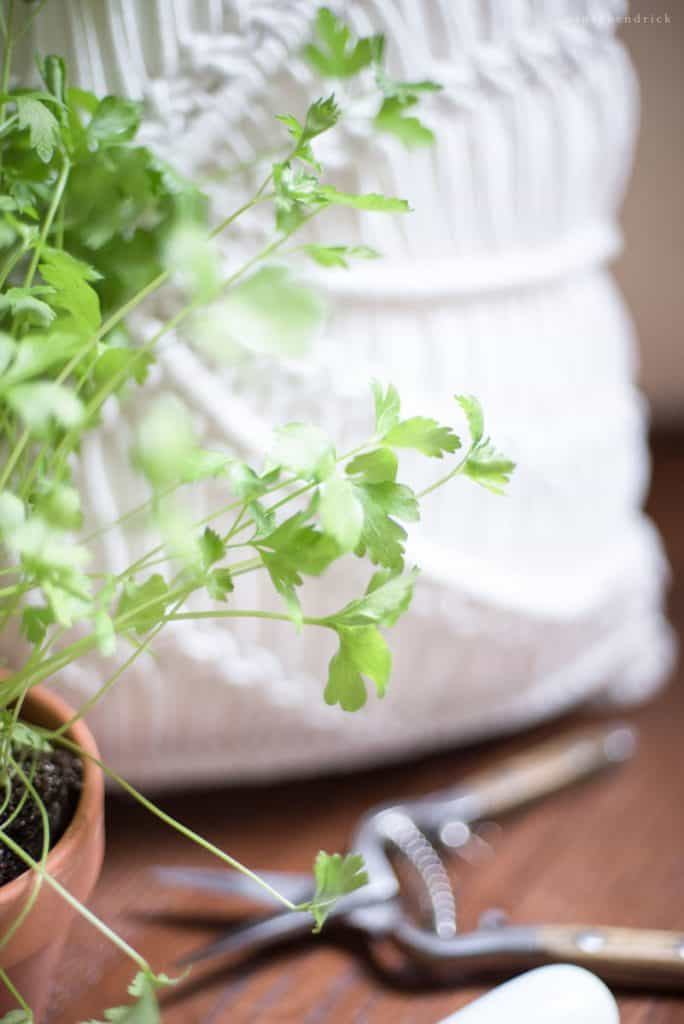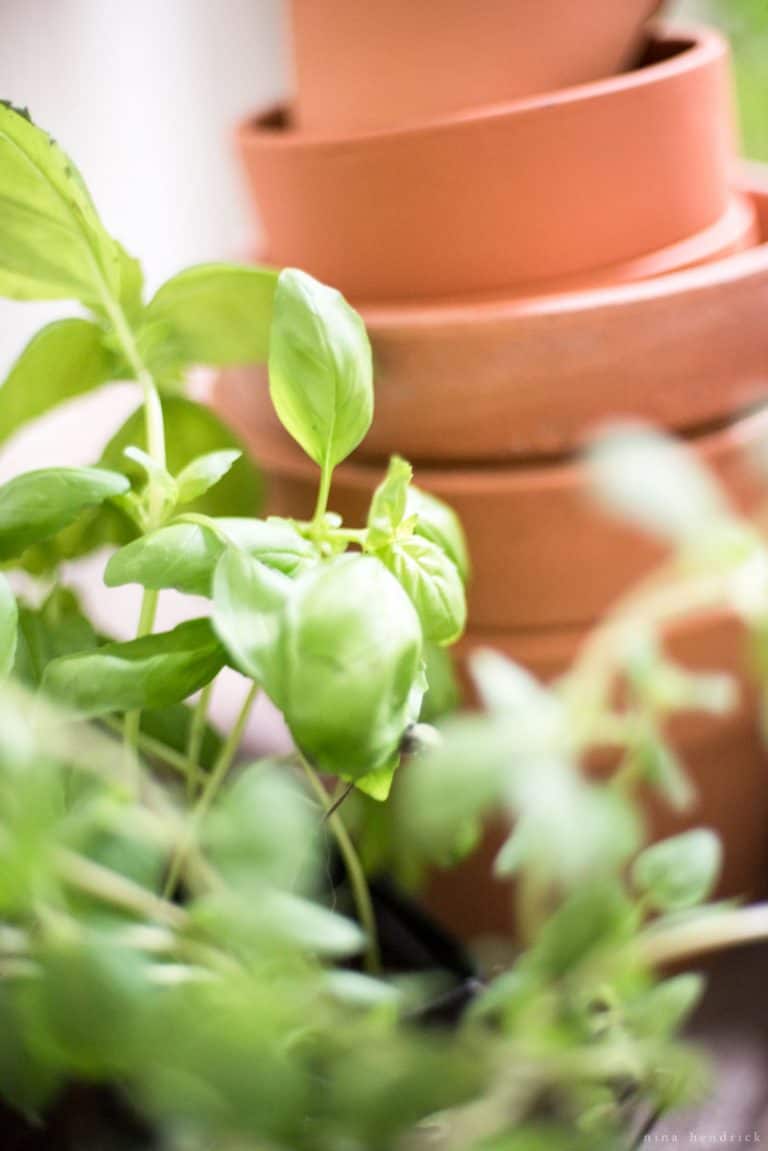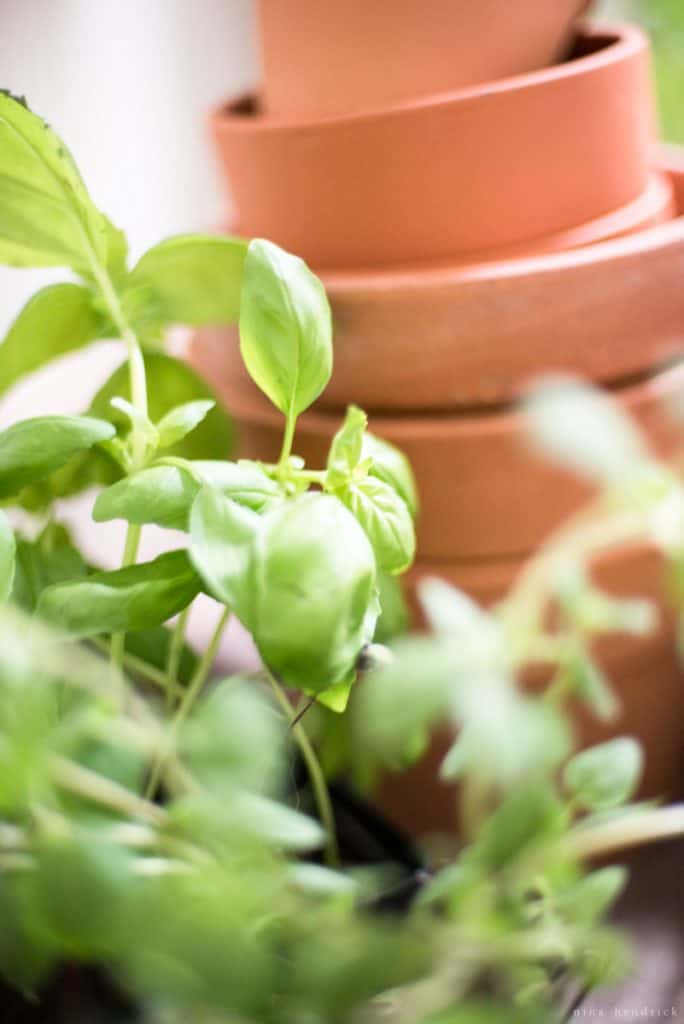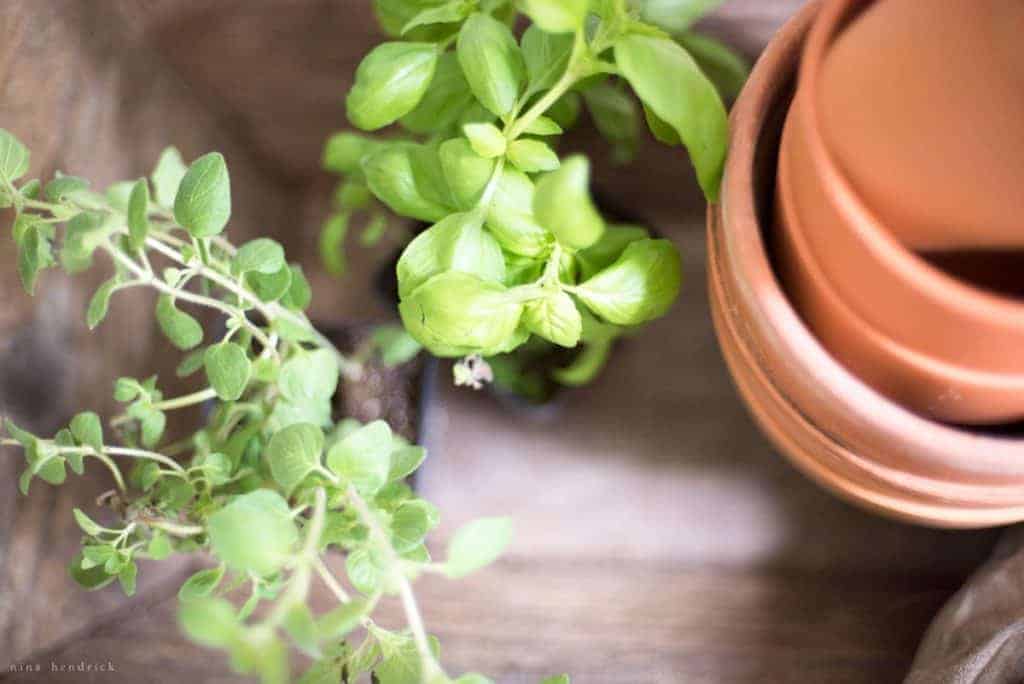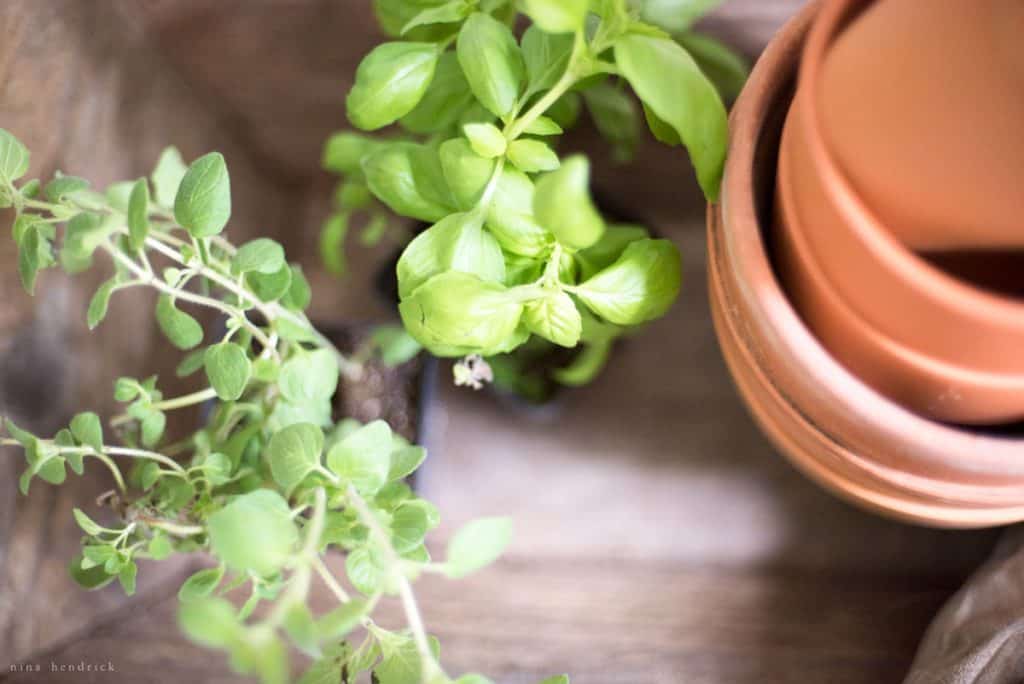 Growing and changing, that seems to be the story of this year. Thank you so much for stopping by today!


MONDAY
Nina Hendrick | The Happy Housie | Finding Silver Pennies | TIDBITS | So Much Better With Age


TUESDAY
Zevy Joy | A Burst of Beautiful | House by Hoff | Migonis Home | Just a Girl and Her Blog


WEDNESDAY
Nesting with Grace | Design, Dining, and Diapers | Bless'er House | The Wicker House


THURSDAY
Life on Virginia Street | Craftberry Bush | The Blissful Bee | Boxwood Avenue | The Chronicles of Home


FRIDAY
Love Grows Wild | The Wood Grain Cottage | Cherished Bliss | Making Home Base | The Turquoise Home