Ultimate Holiday Magic: Our Christmas Home Tour at Night
Is there anything more magical than the sparkle of Christmas lights and snow gently falling? Immerse yourself in the holiday spirit with this glittering Christmas home tour of our New England colonial at night.
Hey there, friend, and welcome to our snowy Christmas home. This Christmas Home Tour at Night hosted by Rachel at Maison de Pax is my favorite one to share with you each year (and to visit on my friends' blogs!) because it's so magical.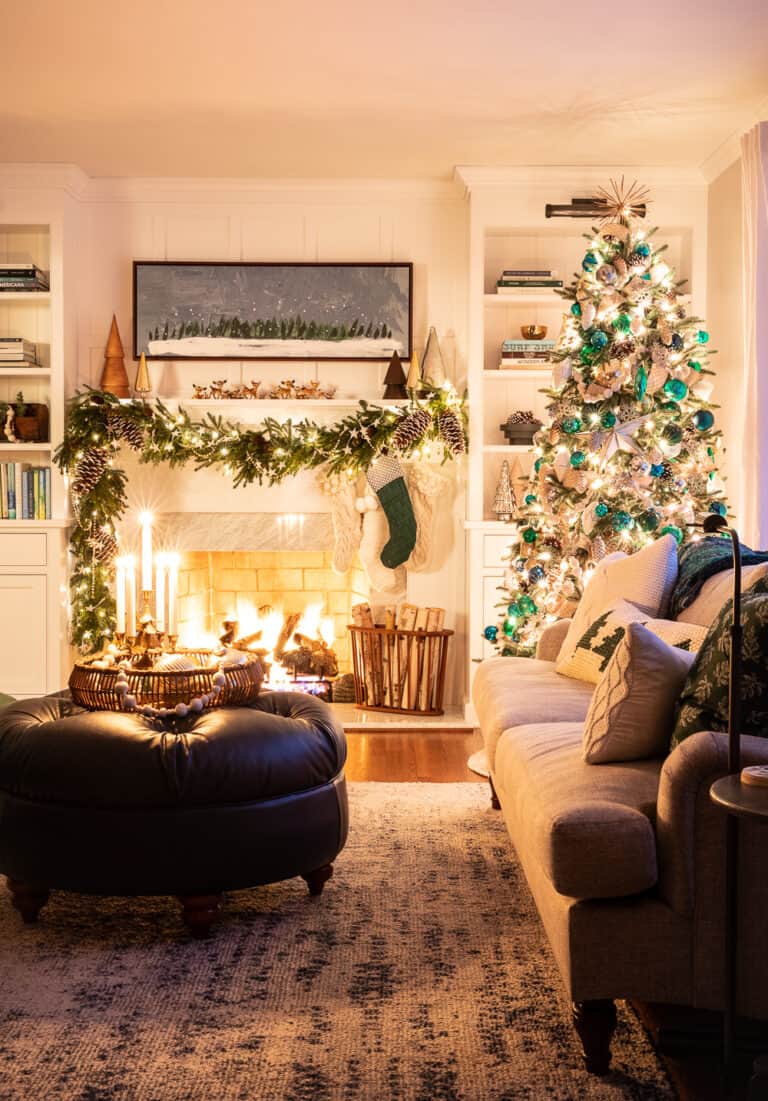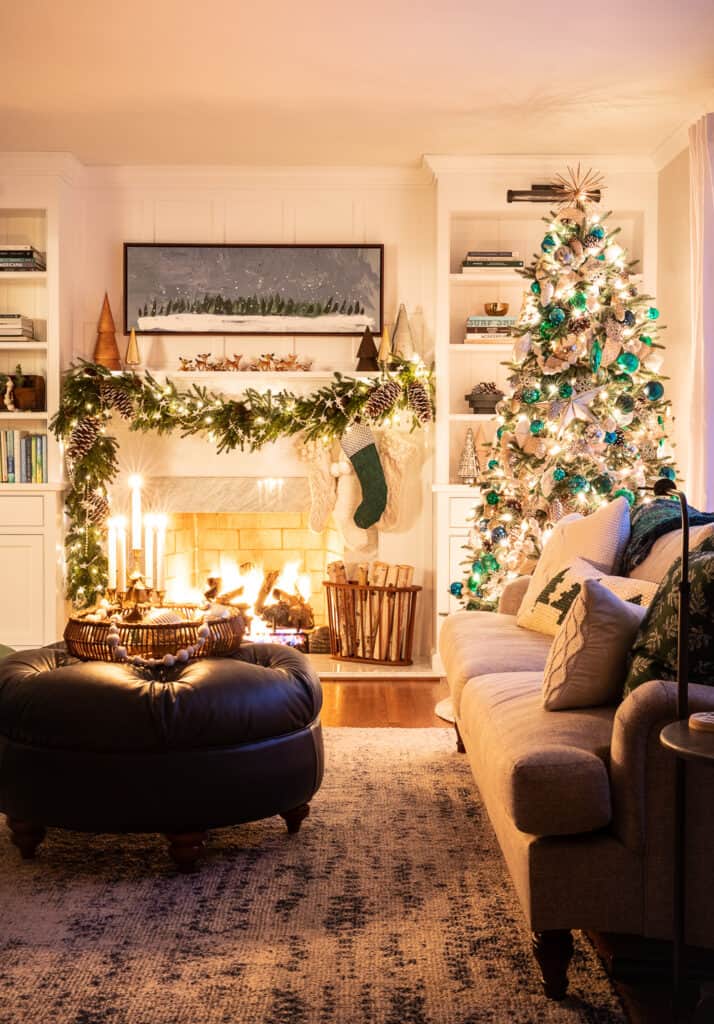 Christmas Nights Tour 2020
inspired by charm
If you're stopping by from Michael's tour at Inspired by Charm, welcome! If you haven't stopped by to see his jaw-dropping home, Bayberry House, you're in for a treat. He's so talented and I can get lost in the beautiful images of his home for hours.
To me, this tour each year perfectly captures the excitement of the holiday season. After all, is there anything better than staring at the glittering lights of the tree as you wait for that special day? You can catch a collection of my past tours here!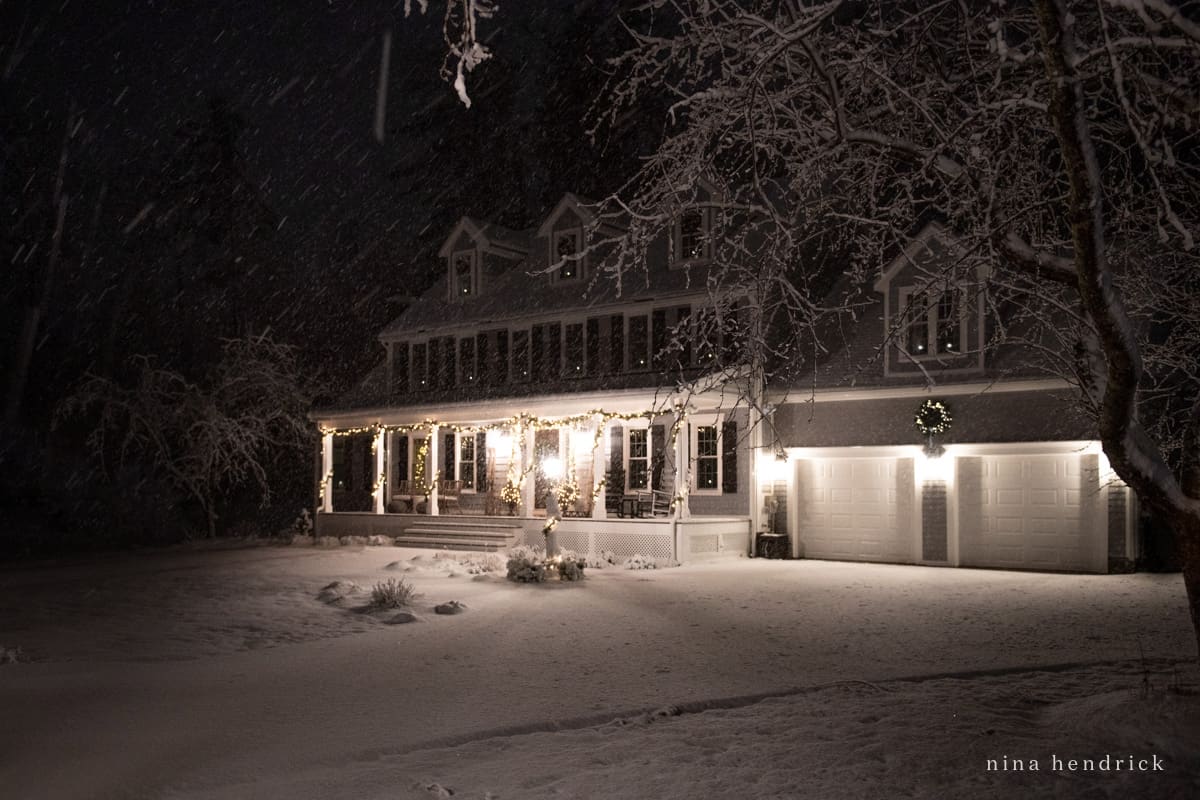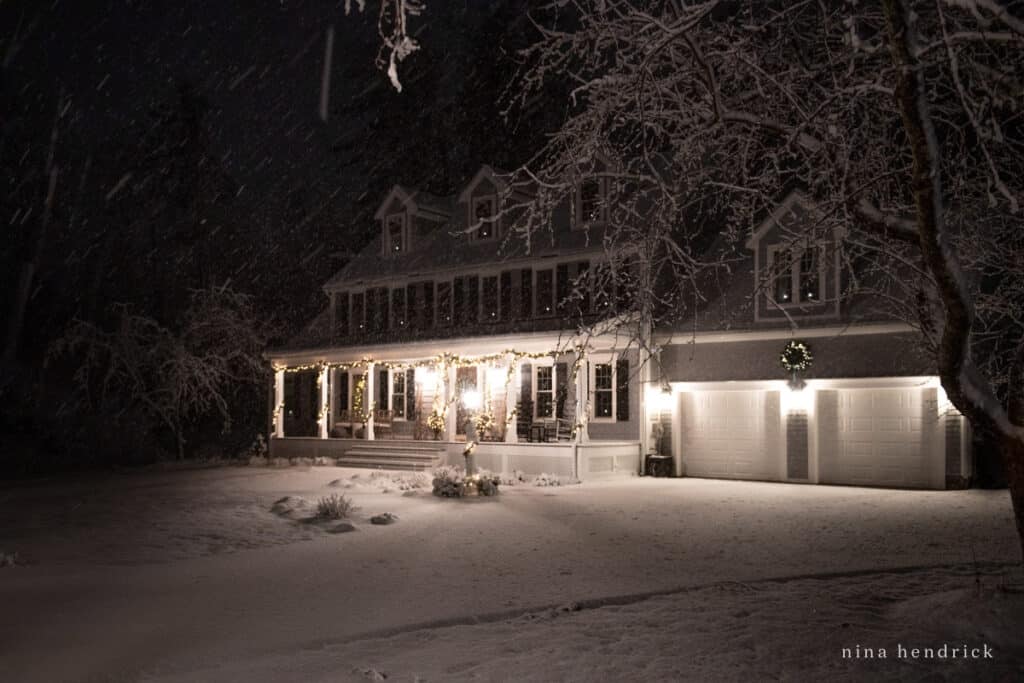 New England Colonial Christmas Home Tour at Night
Looking back on those past tours I can't believe how much my kids have grown from the babies in the first pictures. By the time I host this tour again, I'll have a teenager! How can that be possible? I didn't end up capturing any photos of the kids yet this year (maybe I'll be able to update with a few later on), but I do have plenty of our home.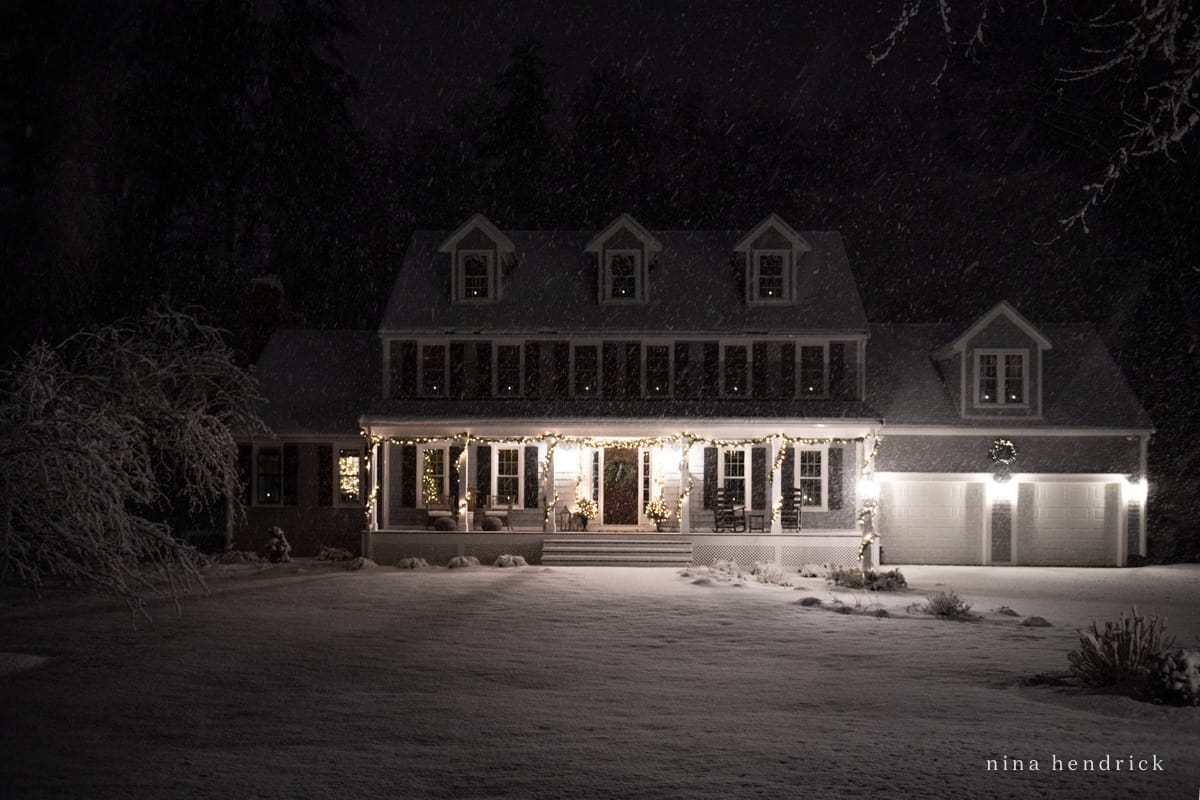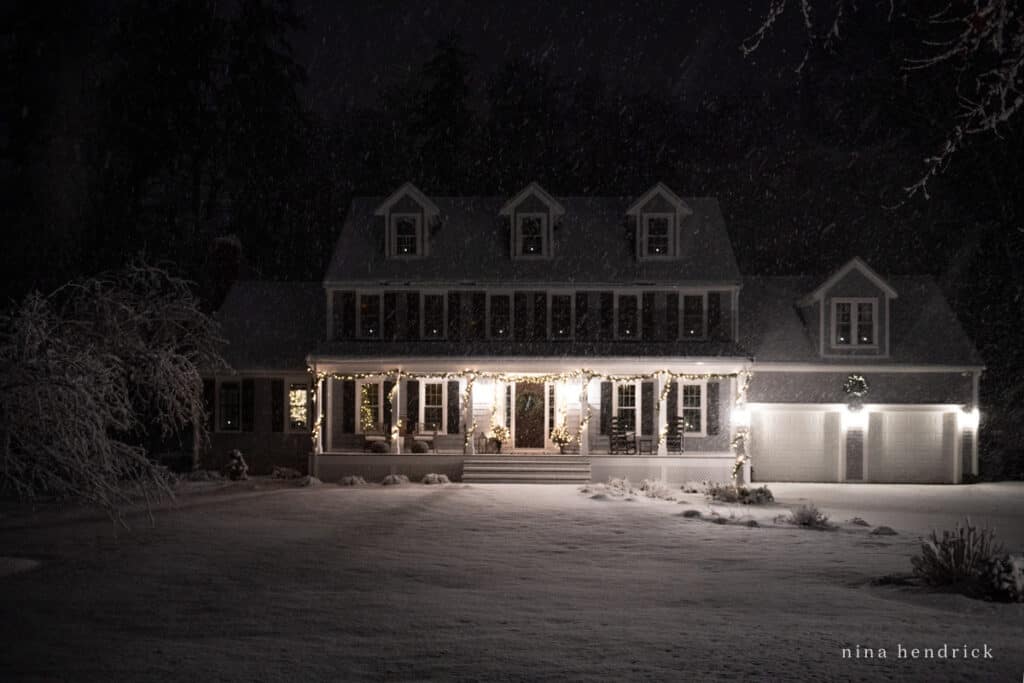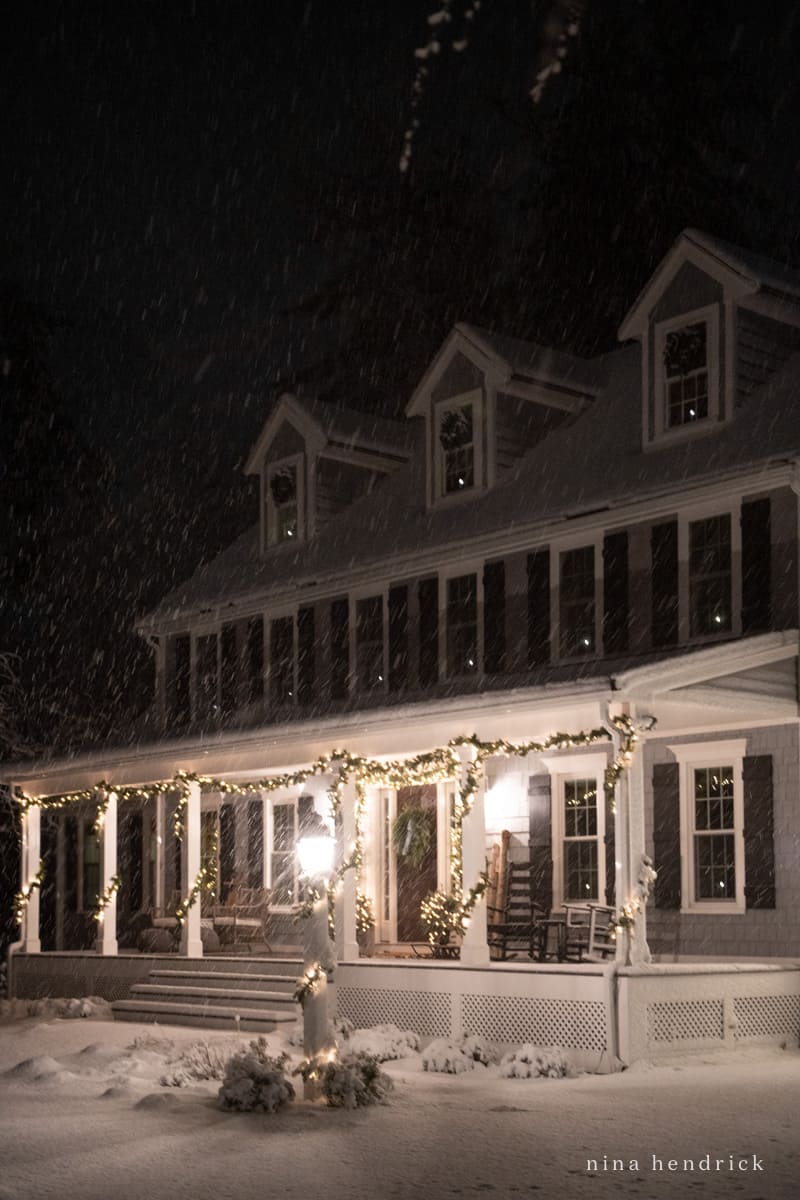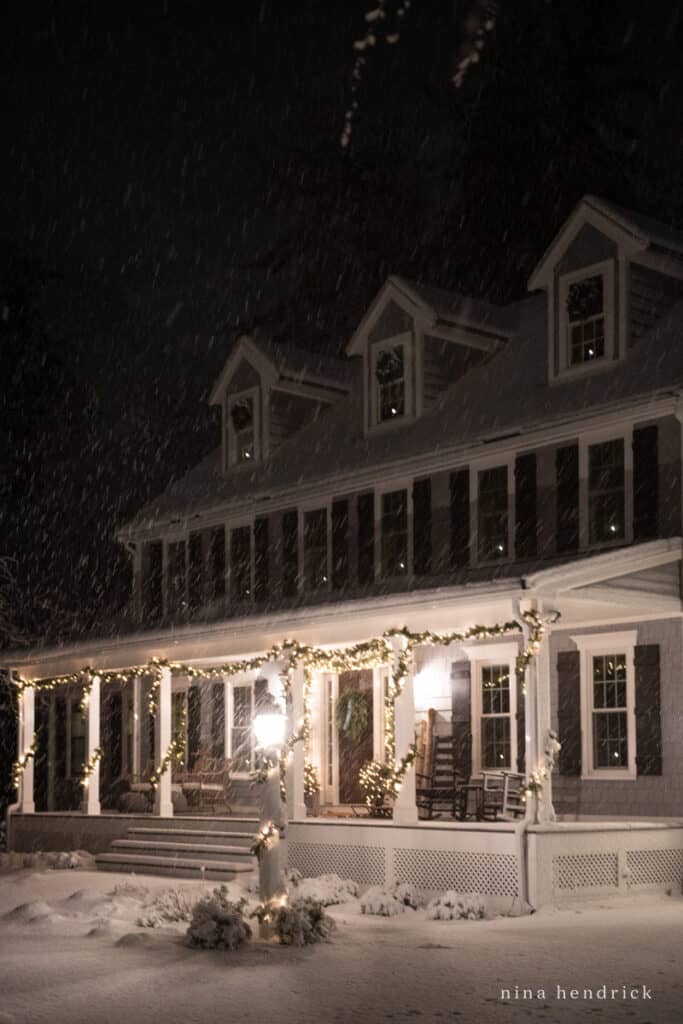 Snowy Christmas New England Colonial at Night
It's also so fun to see how much our home has changed in the past eight years we've lived here! This was my first year decorating since we added on the farmer's porch and updated the exterior of our home with new siding. One of my favorite past night tours from 2016 also captured our snowy exterior here!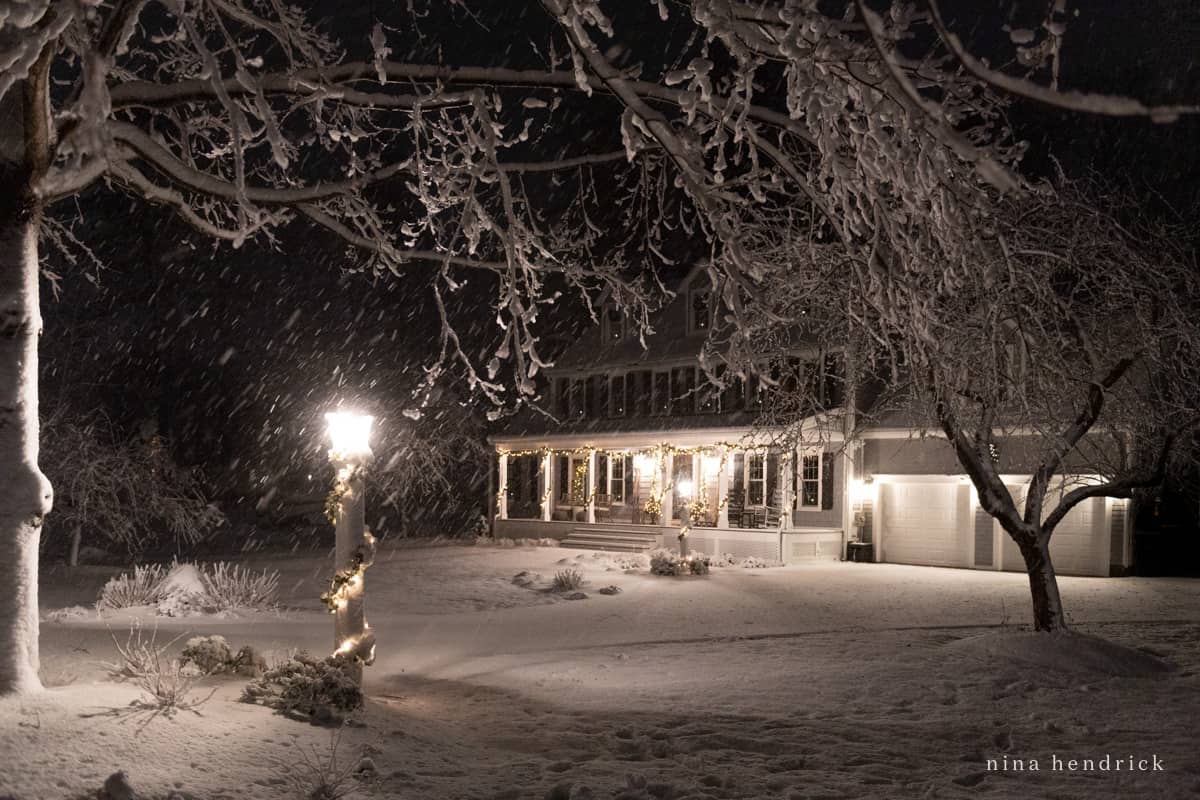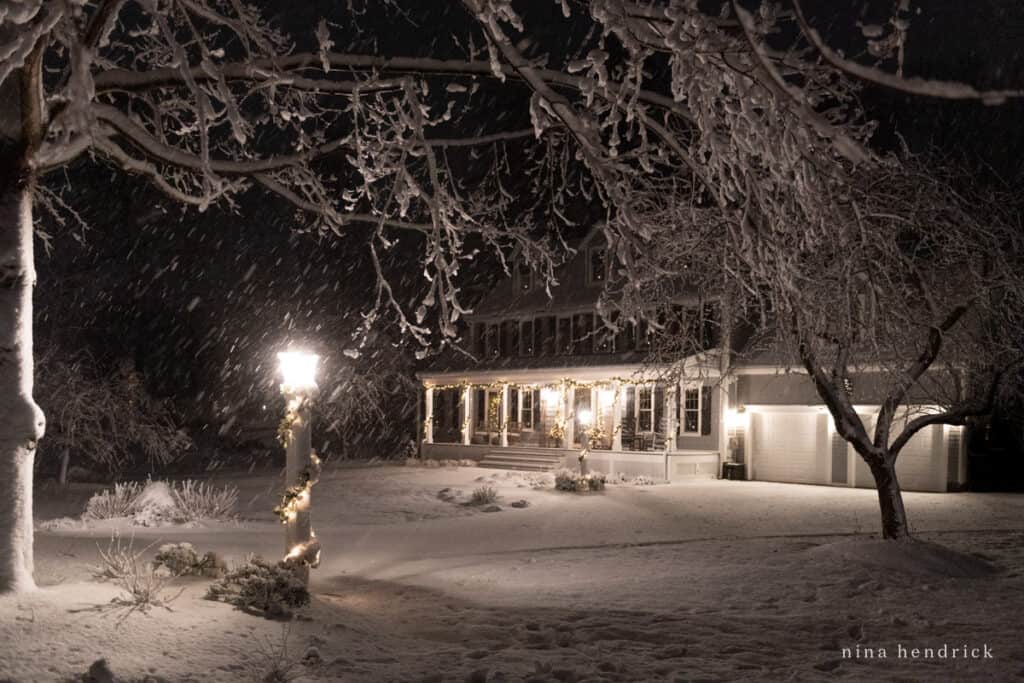 After looking back on those photos, I almost regretted going with a neutral and French blue theme this year instead of decorating with pops of red. But there's always next year!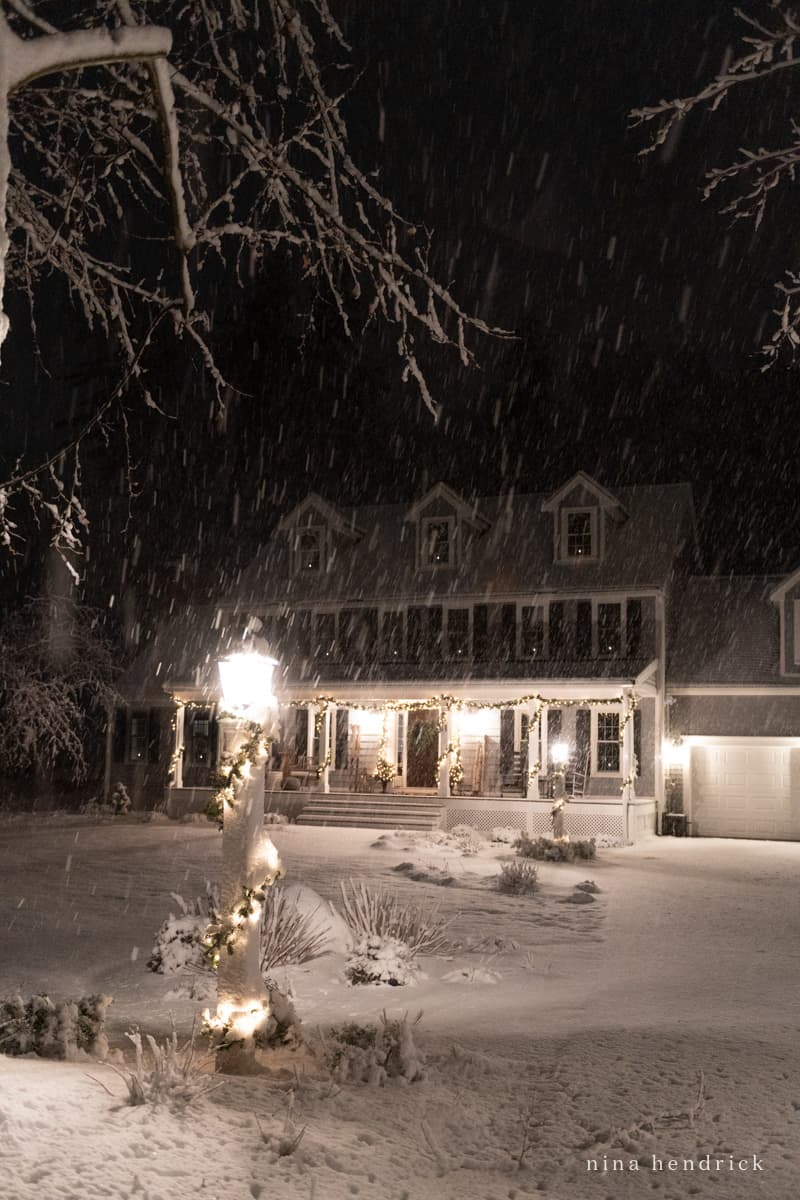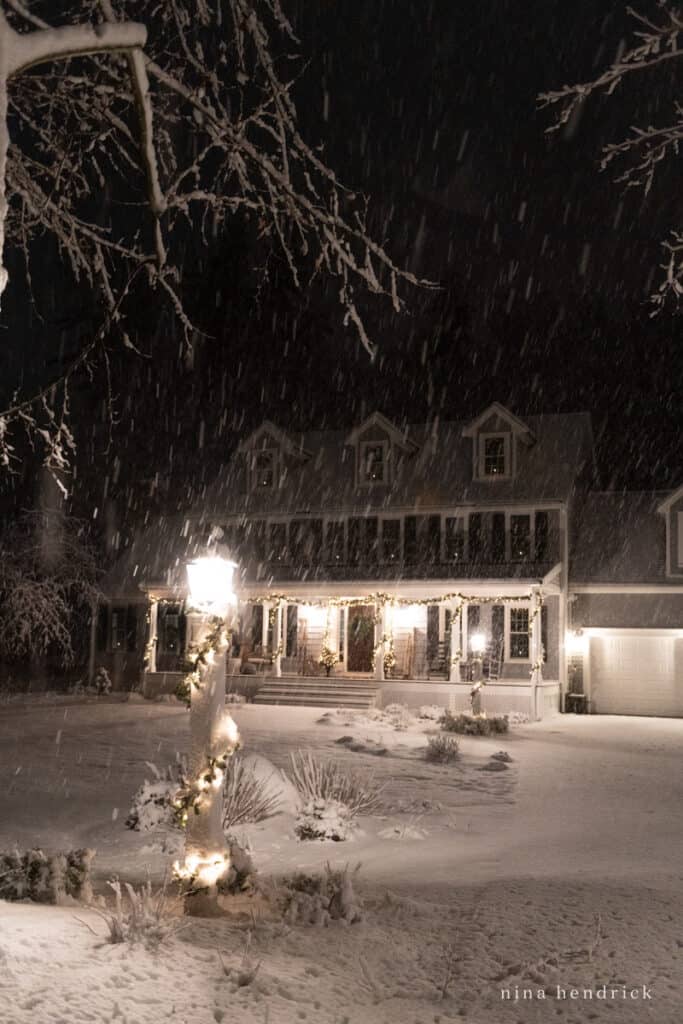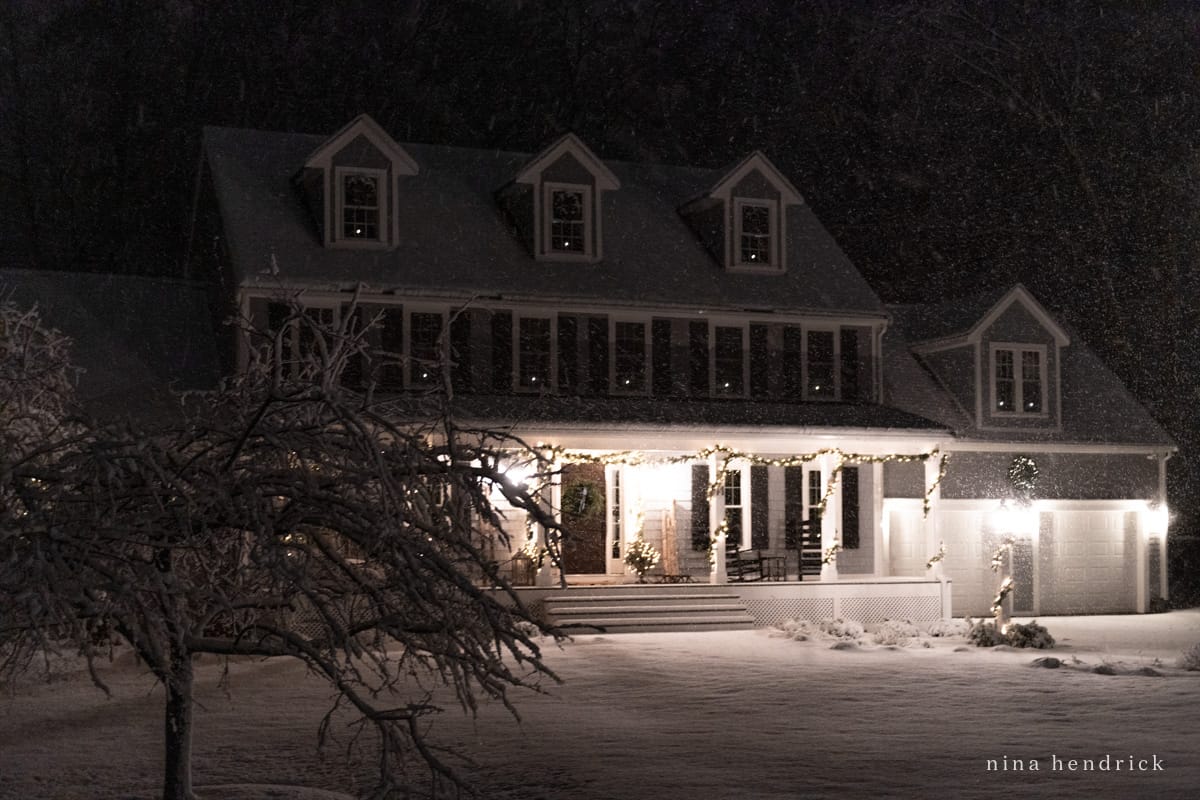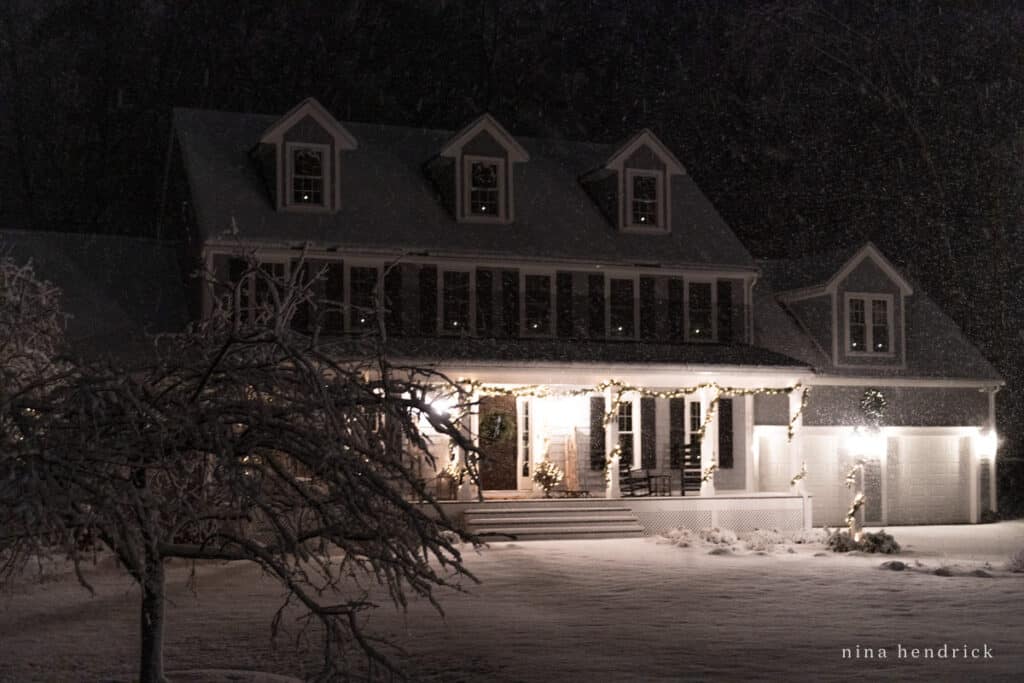 I was so excited when I found out that we were going to have a snowstorm a few weeks ago. Trust me when I say that's not a normal feeling for me! Although I was born in New England and my family has been here since colonial times, I have very mixed feelings when it comes to the snow. You'd think we'd have evolved by now to like the cold, but no. However, I'm definitely an opportunist when it comes to snowy Christmas photos.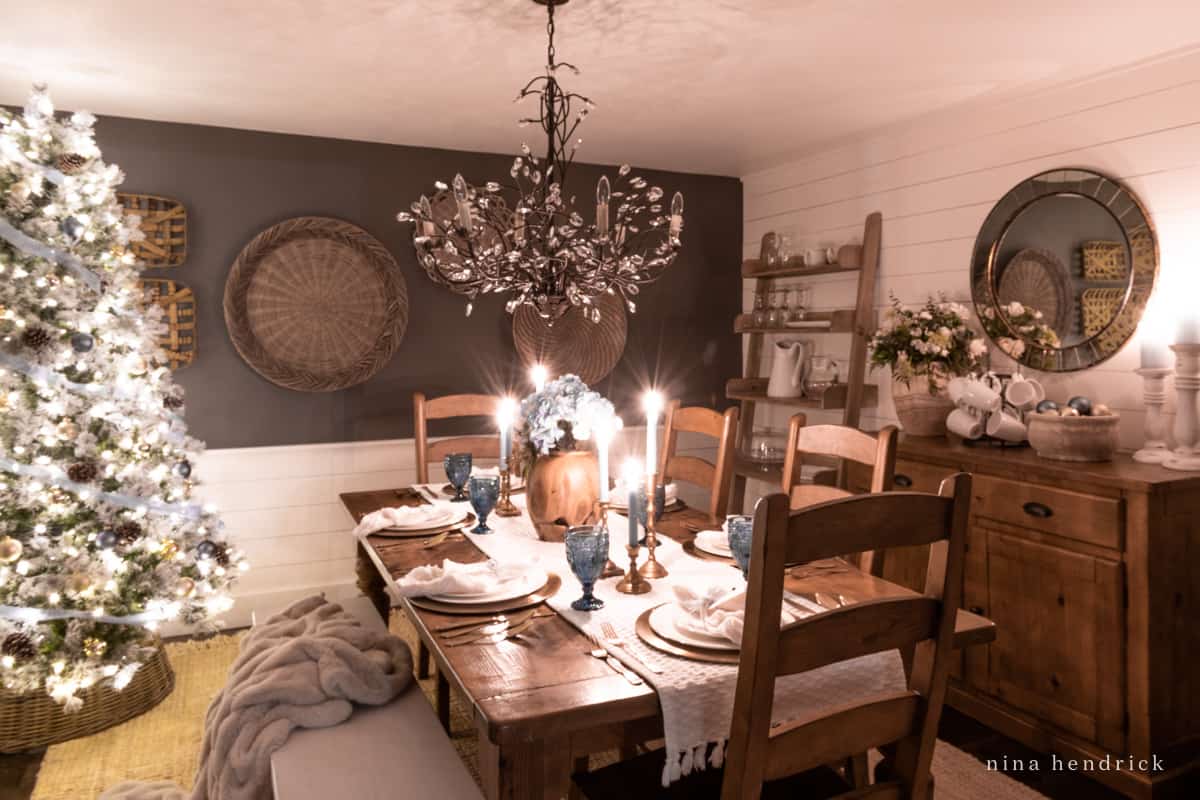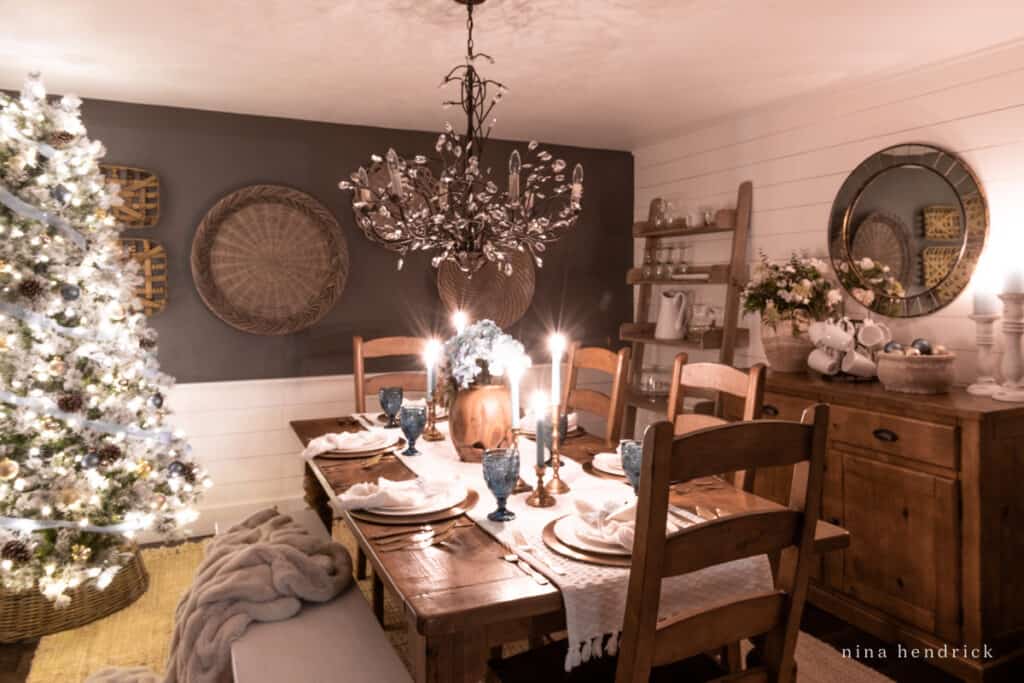 Blue Christmas Tablescape at Night
Come on inside from the cold for a cozy Christmas dinner. I put together this simple blue tablescape for our small but special holiday meal this year. You can check it out in the daylight at that link, but I believe there's something even more ethereal about it at night.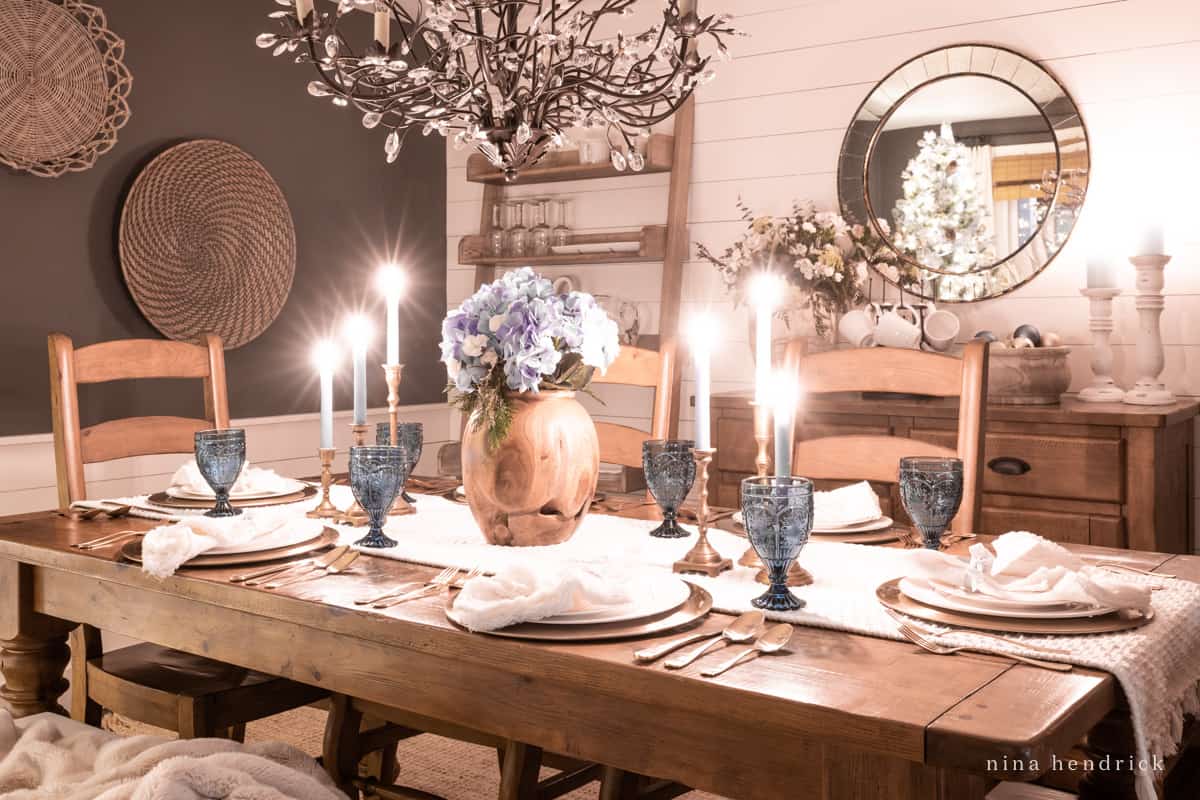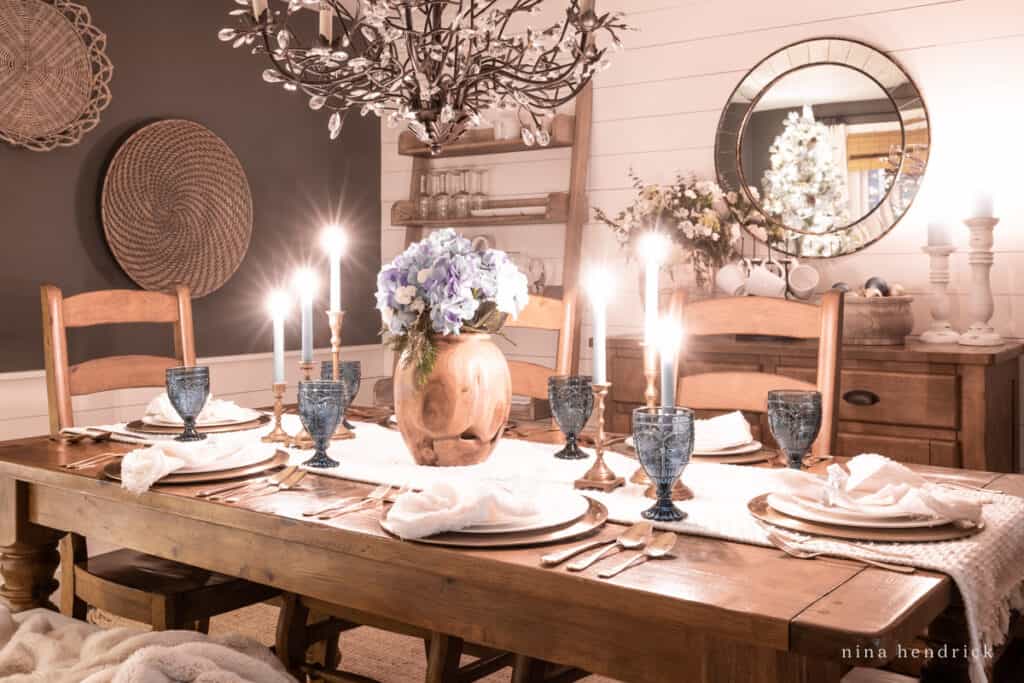 I went with the somewhat unconventional idea of using blue hydrangeas for a centerpiece. The simple reason was that they fit with the French blue accents throughout the house, and they made me happy. Sometimes it's just that easy to figure out what we want to decorate with!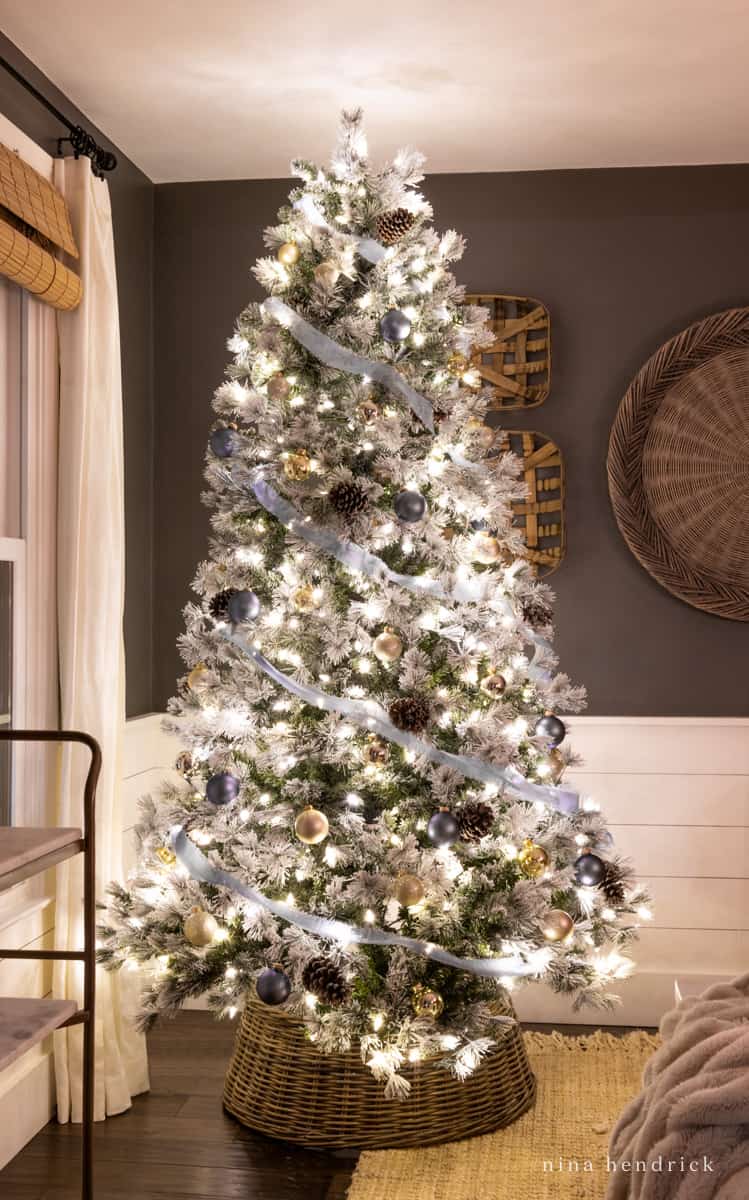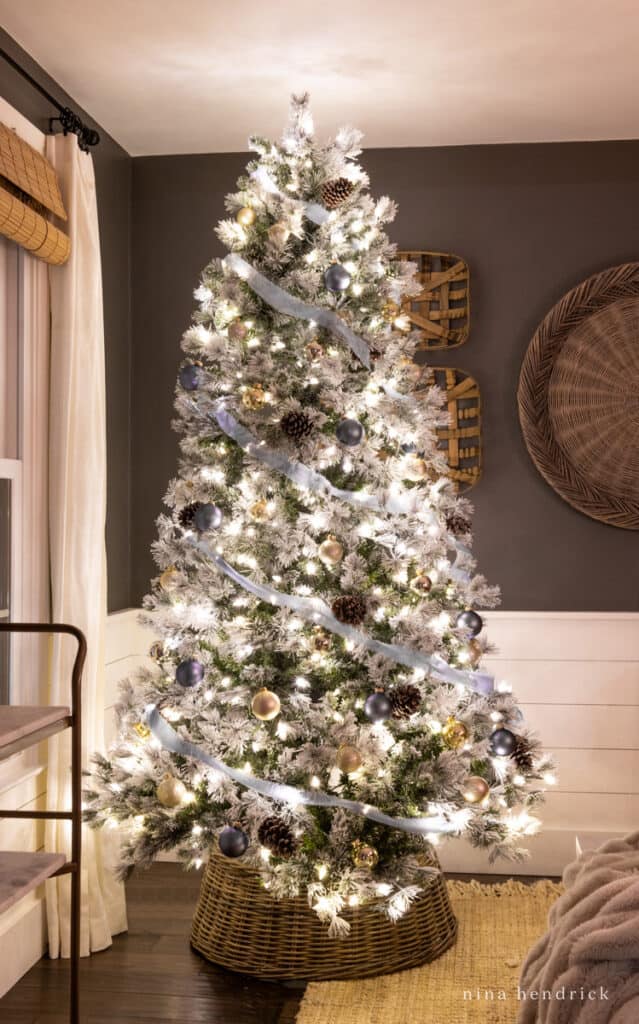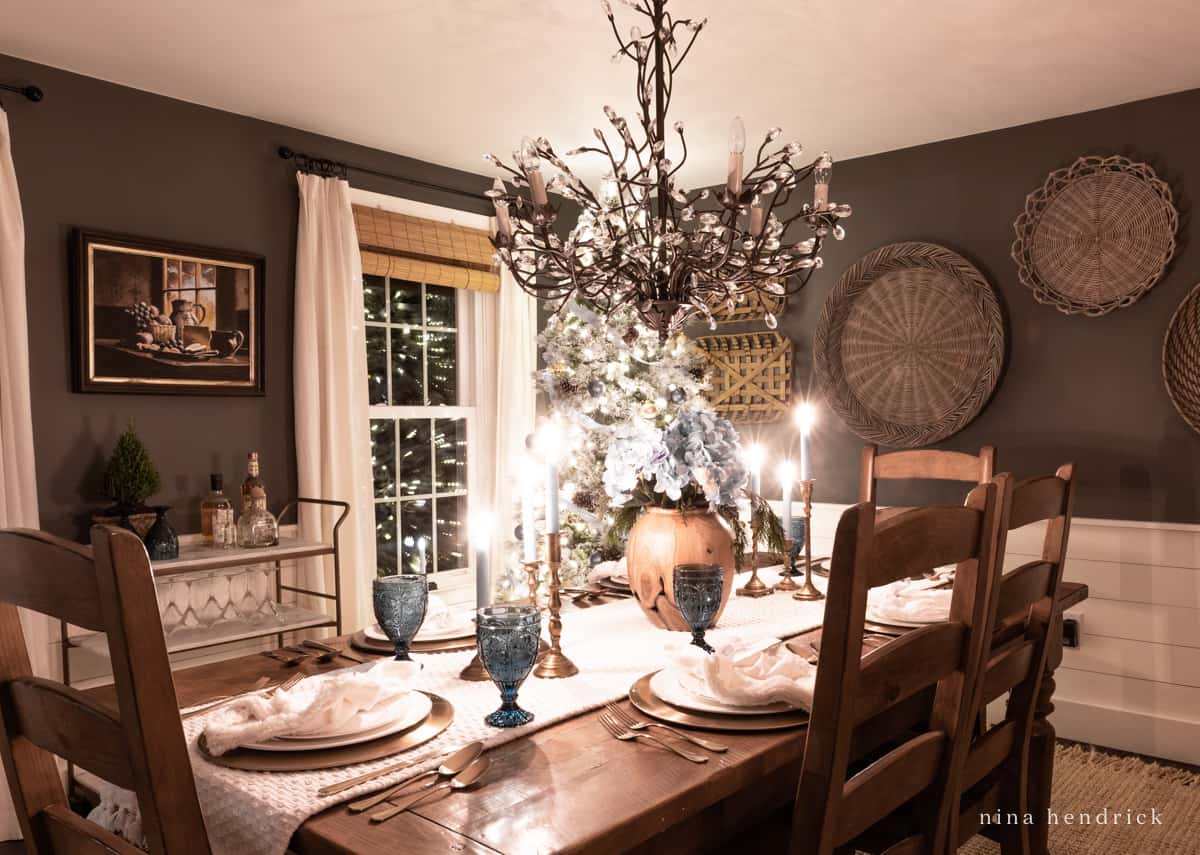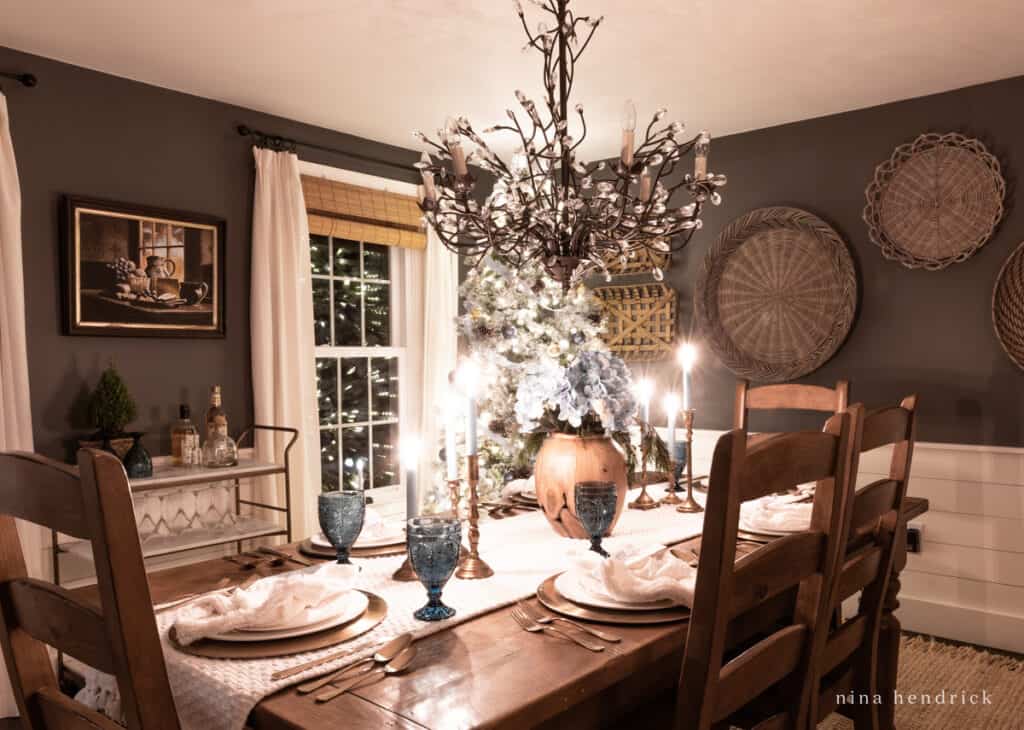 Is there any better way to eat than by the glow of both candlelight and Christmas lights?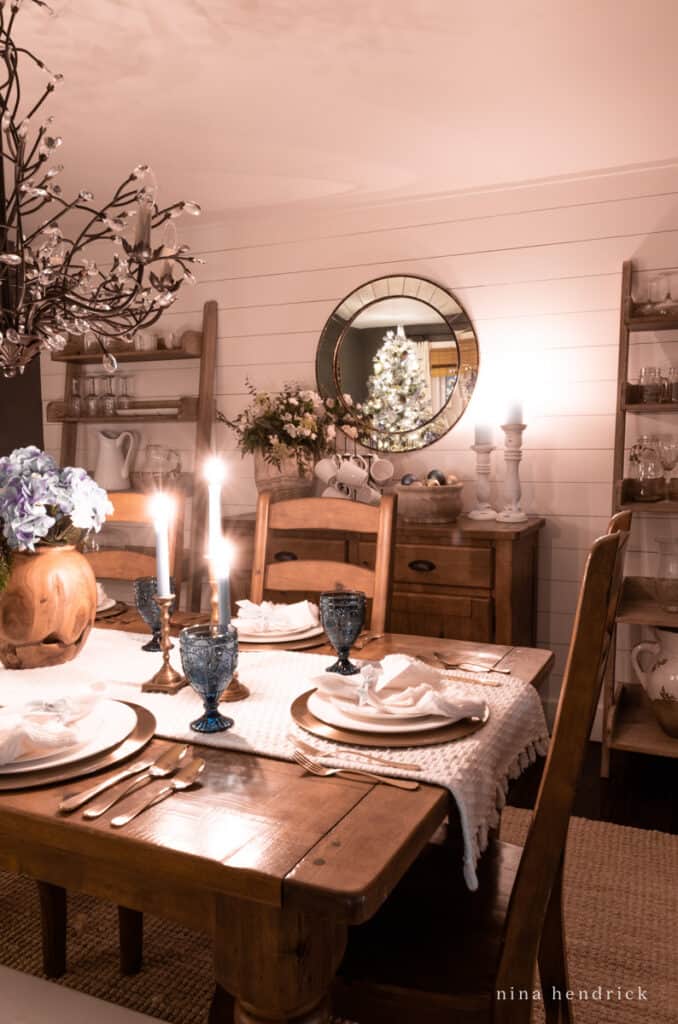 The tree reflected in the round brass mirror has been one of my favorite views throughout the Christmas season!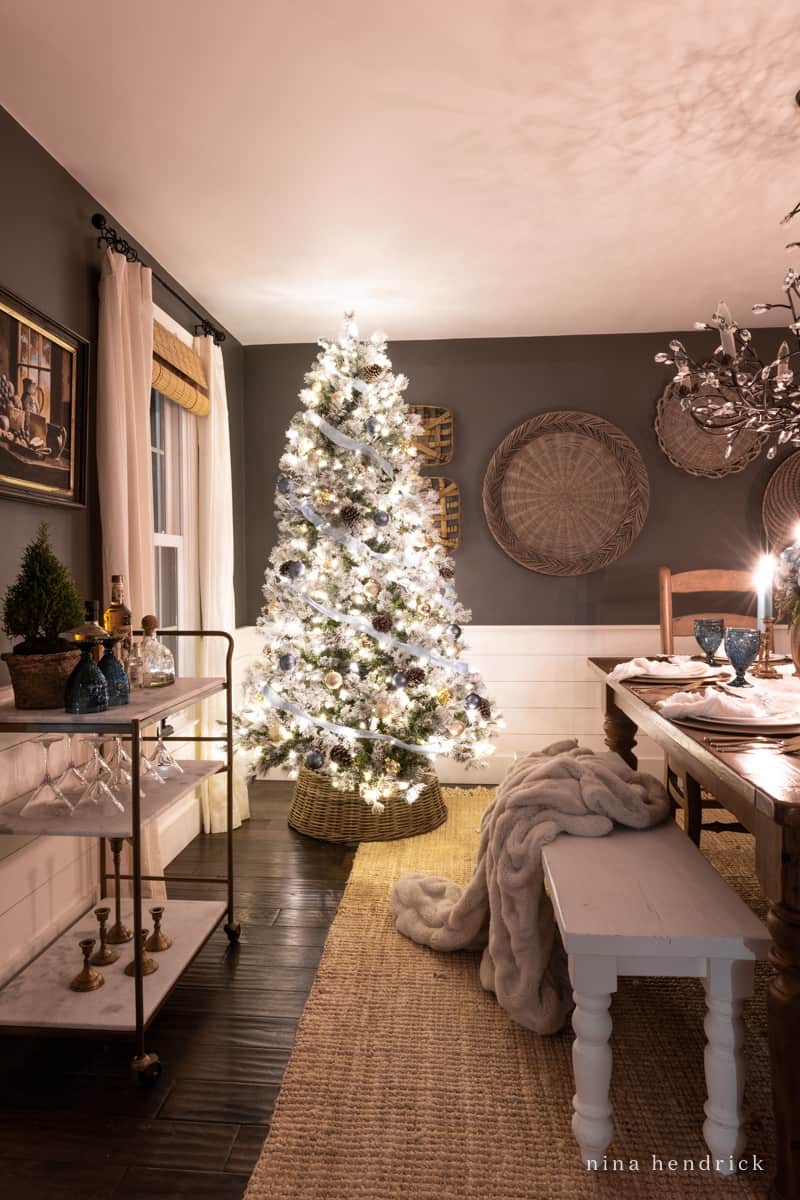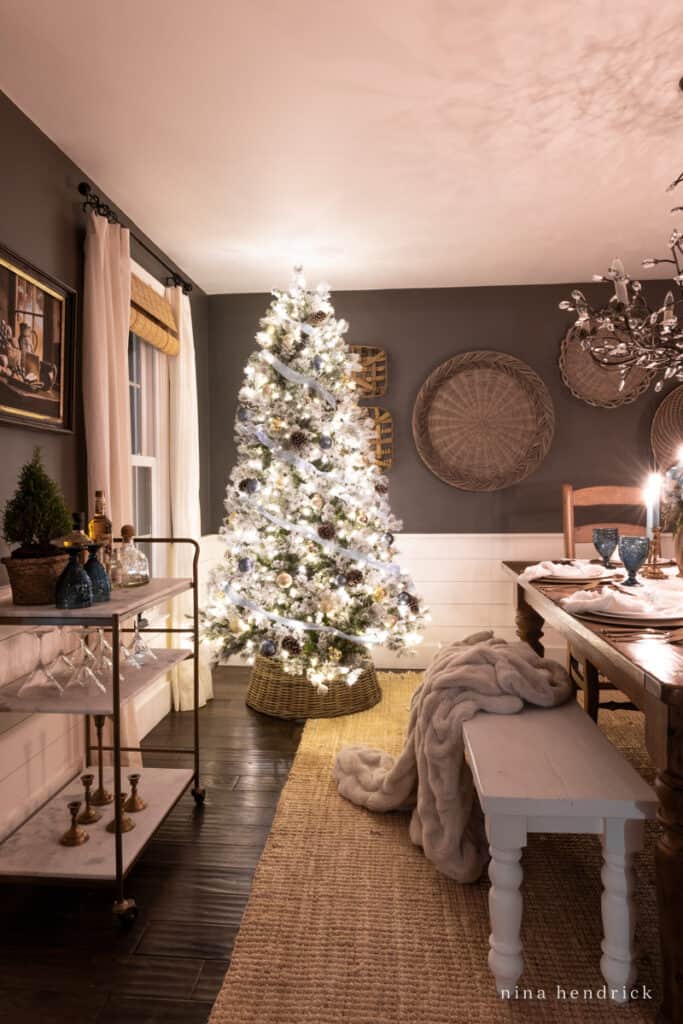 And there you have it, friend. I hope that this tour inspired you and brought you some Christmas magic. I know of all years, we could really use some this year. I wish you and your family a happy and healthy Christmas and New Year!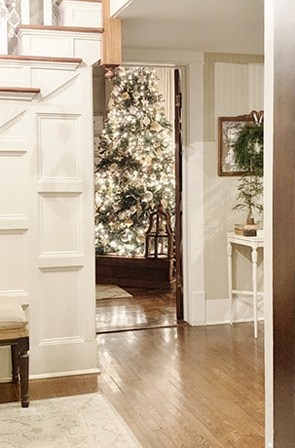 Christmas Nights Tour 2020
thistlewood farms
The next stop on the tour is KariAnne at Thistlewood Farms! I can't wait for you to see the glow of her shimmering Christmas lights and read the story of her home this year. KariAnne always manages to craft the perfect words to go along with her gorgeous tours!
more sparkling christmas lights inspiration


Maison de Pax | Inspired by Charm | French Country Cottage | Shabbyfufu


Maison de Cinq | Thistlewood Farms | Finding Silver Pennies | Happy Happy Nester


Nina Hendrick | The Wood Grain Cottage | Julie Blanner | Bless'er House


Two Twenty One | Ella Claire & Co. | At Home with The Barkers | hosted by Maison de Pax