Rustic Woodland Christmas Tree
Planning a rustic Christmas theme this year? This woodland Christmas tree includes rustic touches like wooden ornaments and vintage lace.
Sometimes it can be difficult to know what theme you want to use for decorating your Christmas tree, but I know the woodland Christmas tree theme happens to be a really popular one! You can see more from this woodland theme in my mudroom here and the full tour here.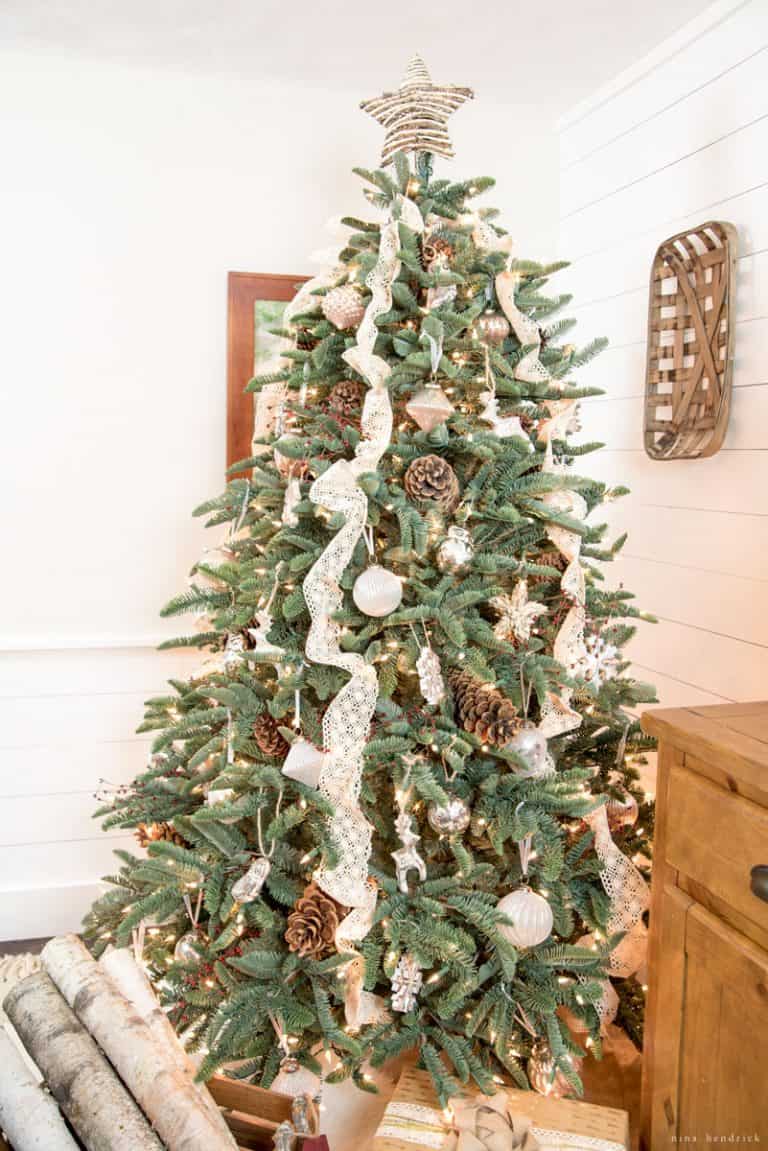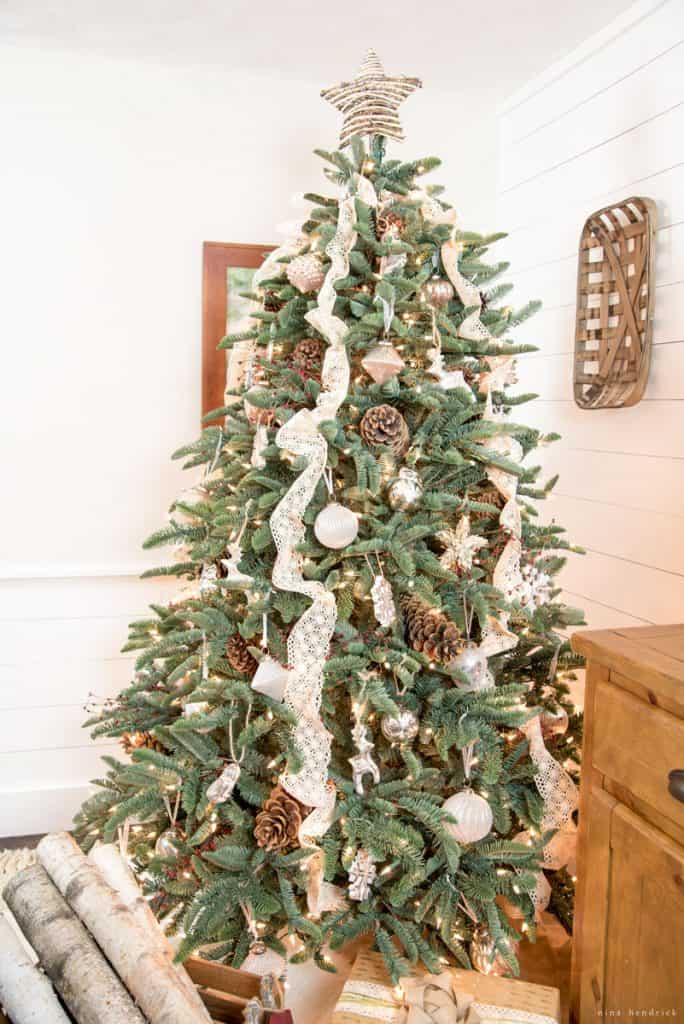 Welcome to week 2 of the Christmas Room Series hosted by my dear friend Ashley from Cherished Bliss. If you're stopping by from seeing Rachel's lovely tree over at Maison de Pax, I'm so excited to have you here!
Rustic Woodland-Inspired Christmas Tree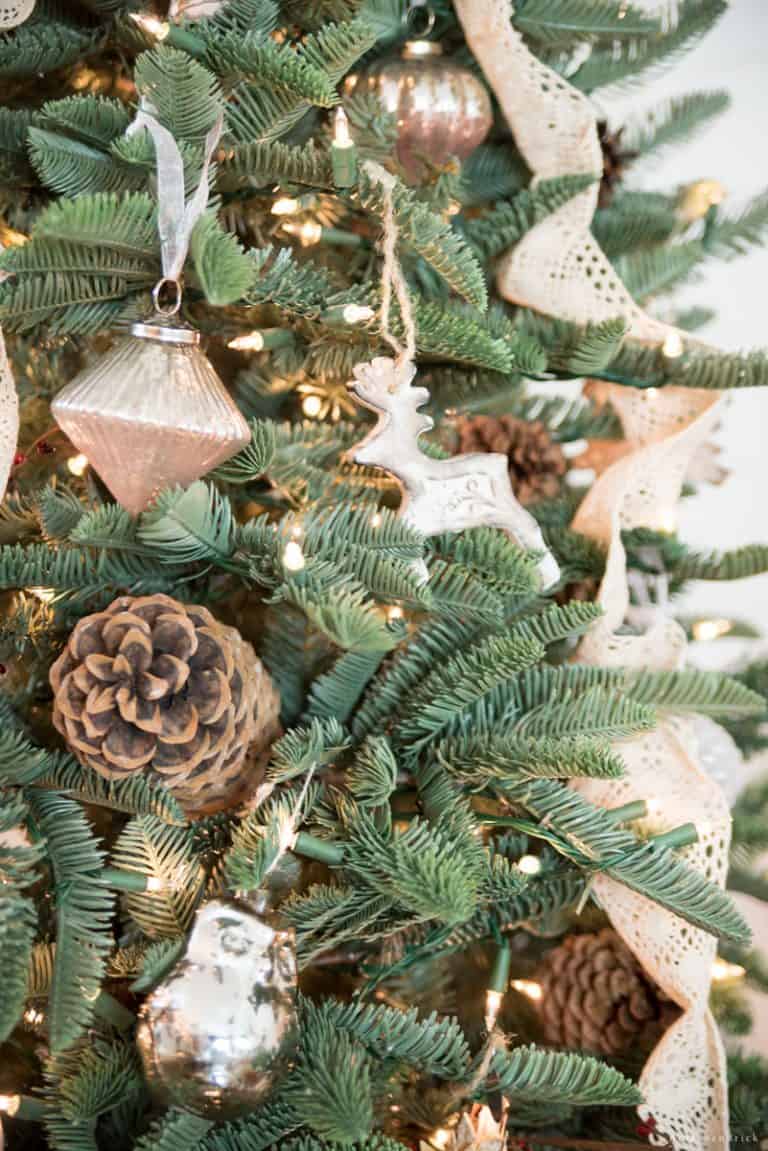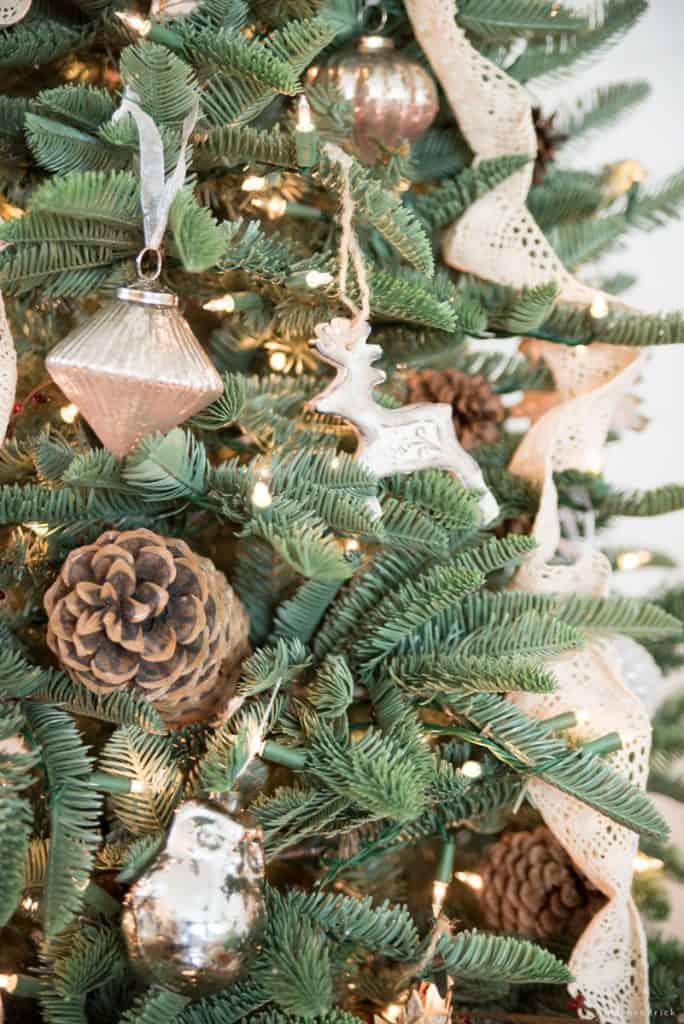 How do you decorate a woodland Christmas tree?
For a woodland Christmas you can decorated with rustic elements:
large pinecones (scented and unscented)
woodland animal-themed ornaments (I have both mercury and wood)
vintage lace
a rattan or wood star topper
faux berry twigs in either red or a neutral color
Confession: this is take number two of the same tree. Something about the gold that was sprinkled through the tree previously wasn't working with the rest of the room (which I will share later this week!).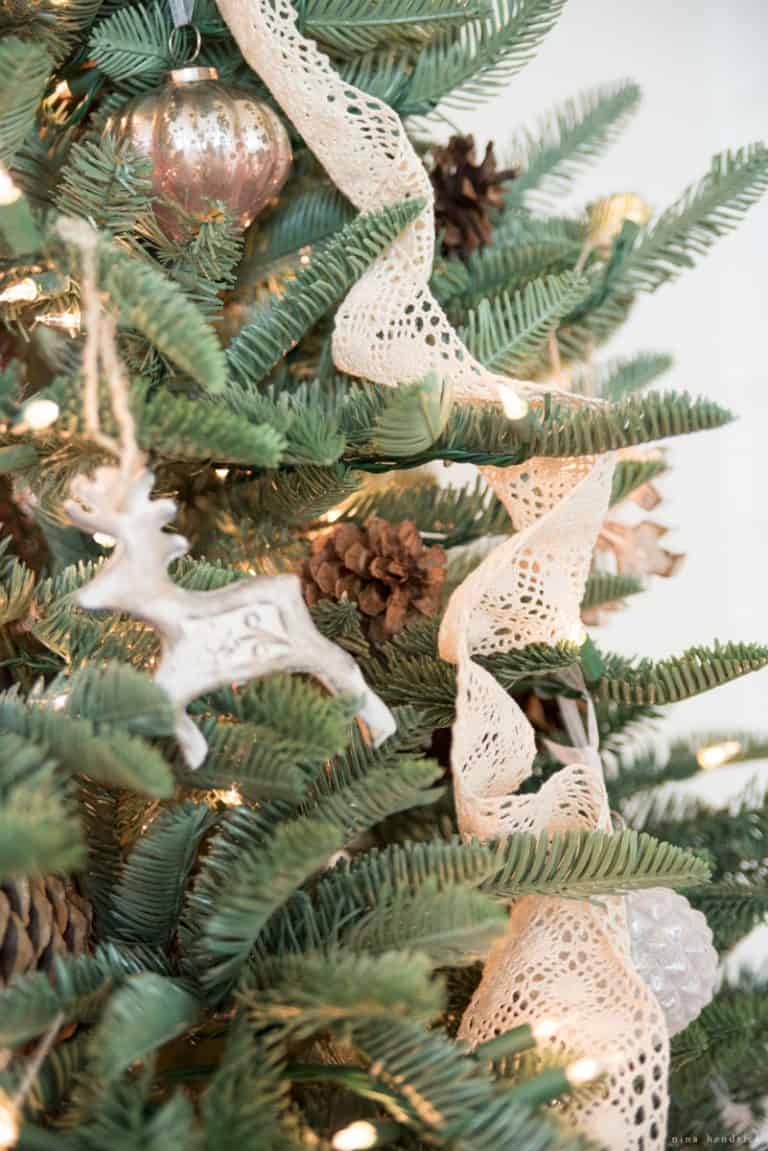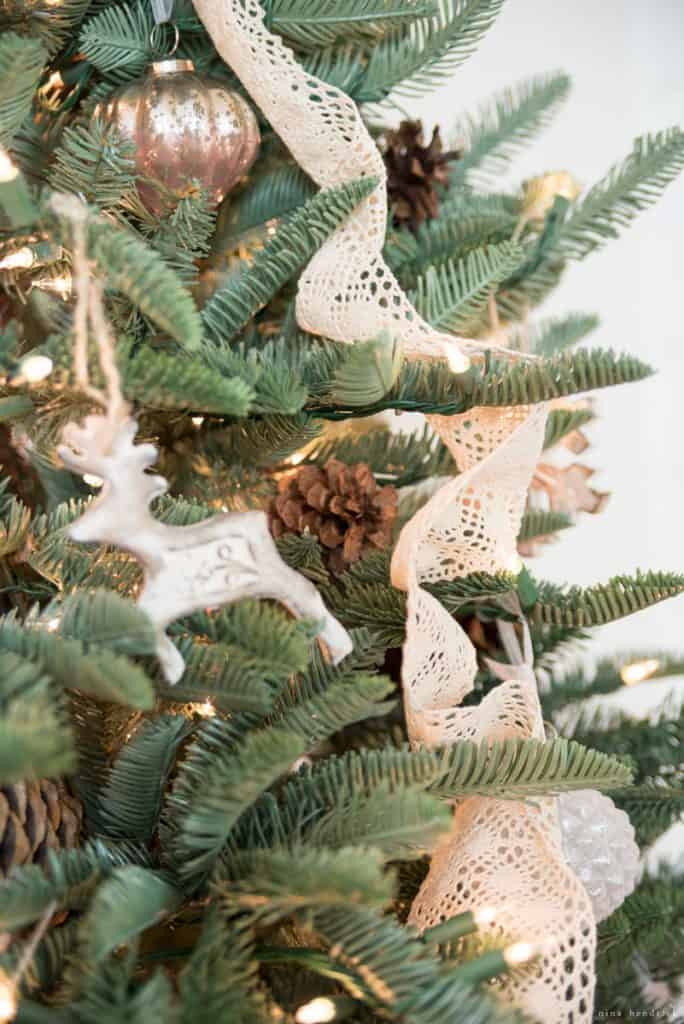 Instead, I added this vintage-inspired lace. As I mentioned in my previous post in this series about our mudroom, my decor theme this year is "Stopping by Wood on a Snowy Evening" by Robert Frost. A woodland Christmas tree seemed like the perfect companion to this theme!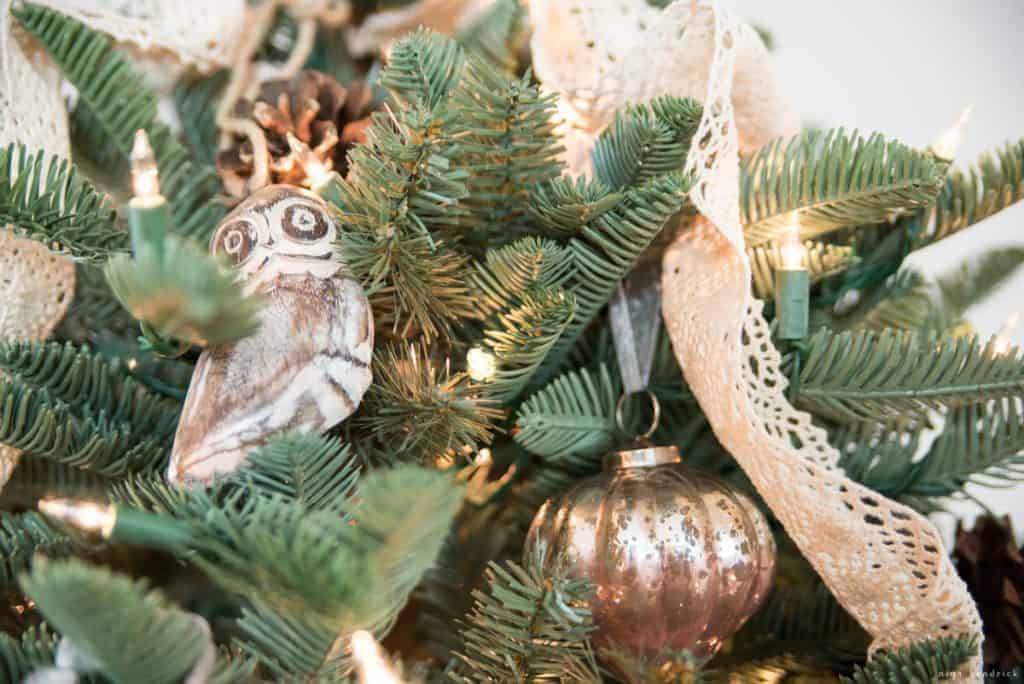 As pretty as the gold was, it was a little too glam and polished for what I have in mind.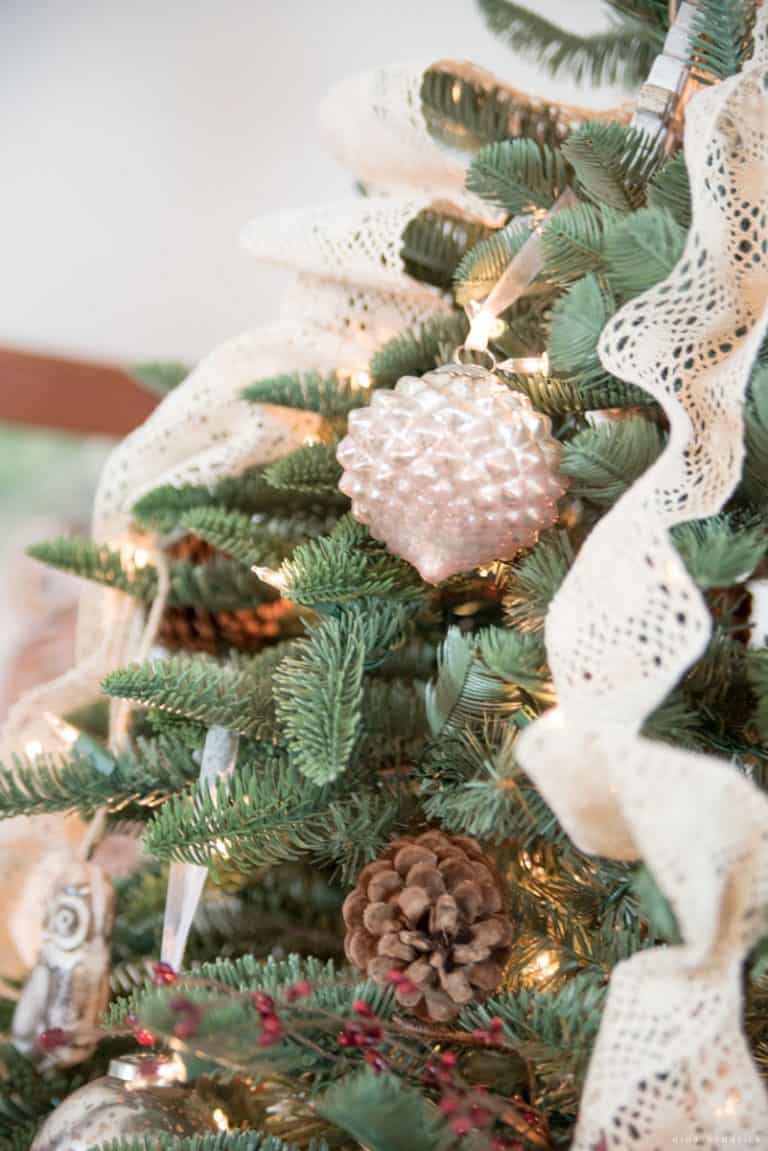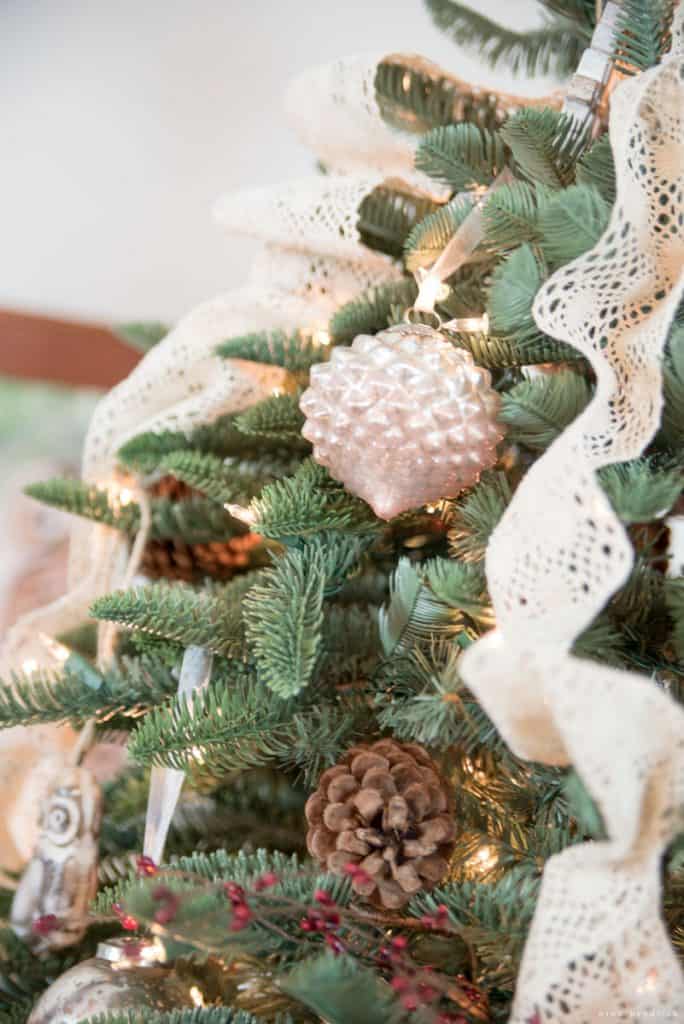 I also brought in some pinecones and red berries, which add to the rustic forest theme of the room.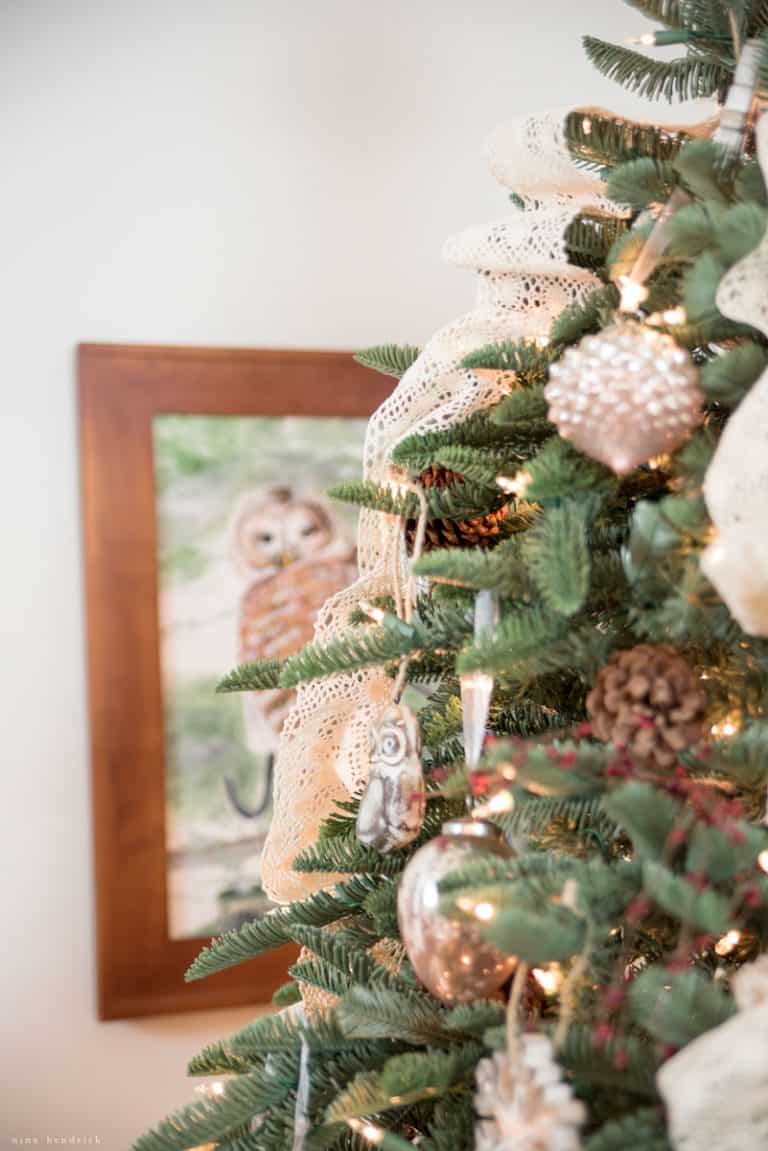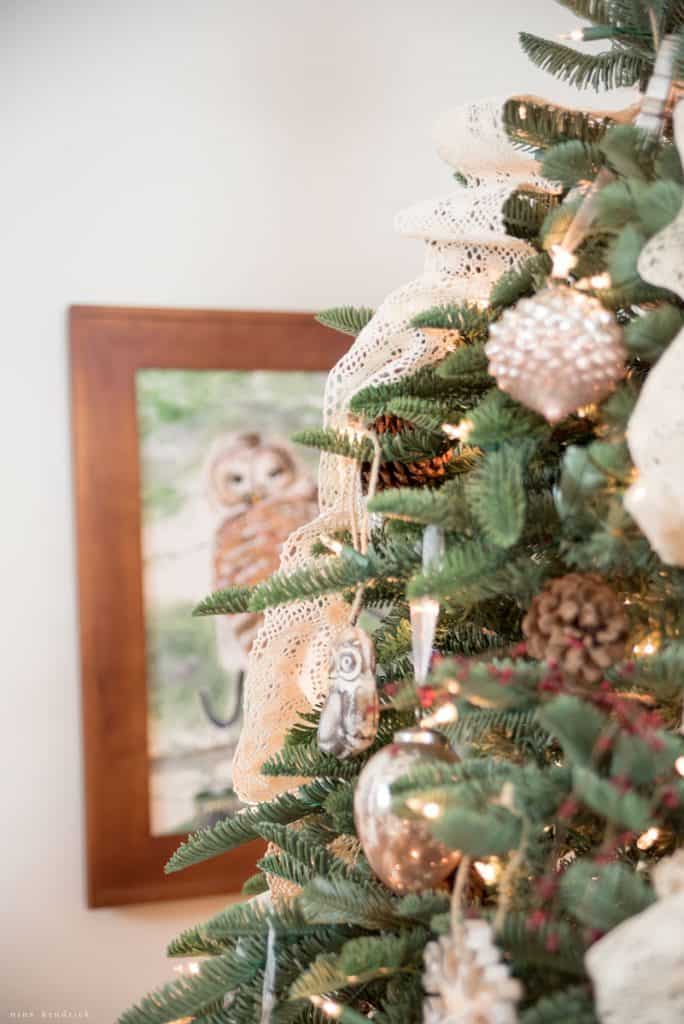 I swapped out the art for winter-themed paintings done by my grandfather for one with more of a woodland feel. It's probably a little obvious by now that I love owls, and this one happened to be sitting on his bird feeder a few winters ago. He painted it and gave it to me as a Christmas gift.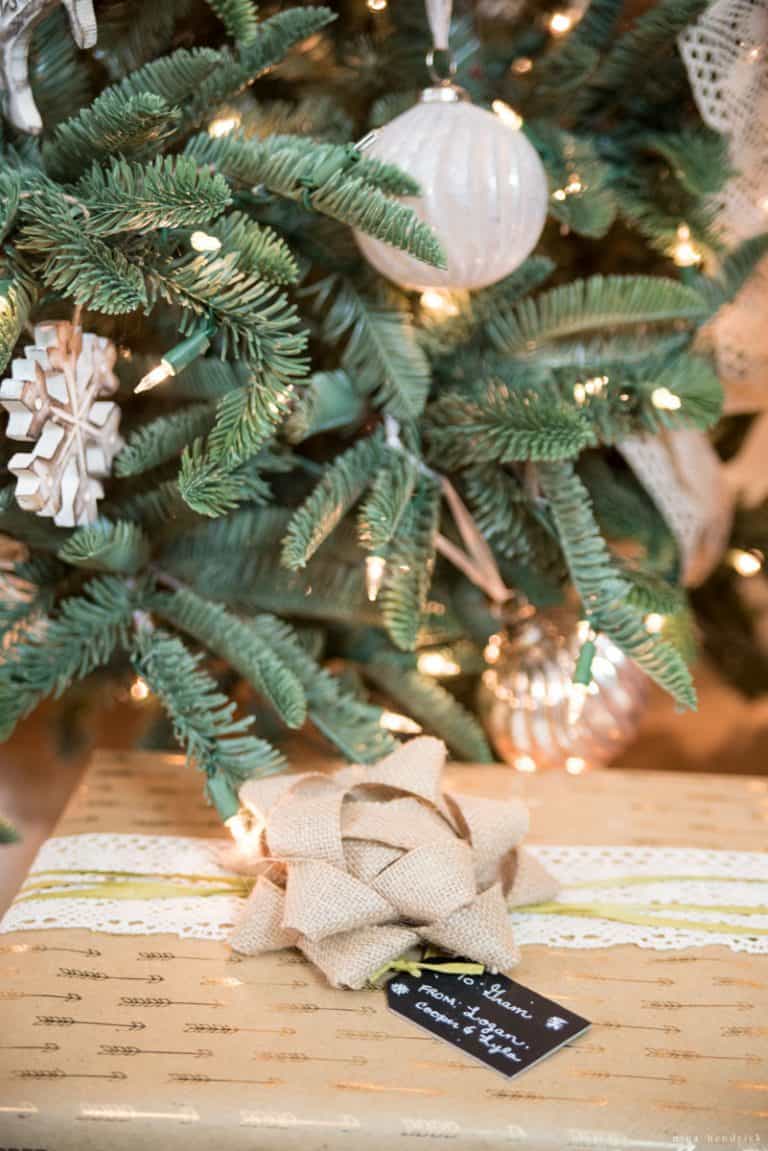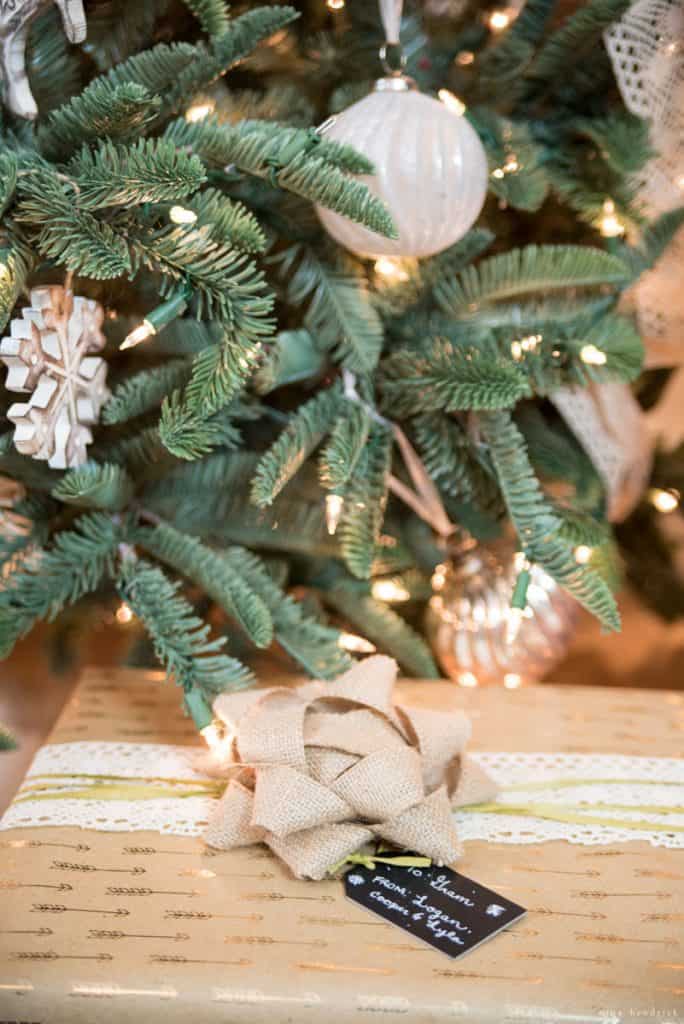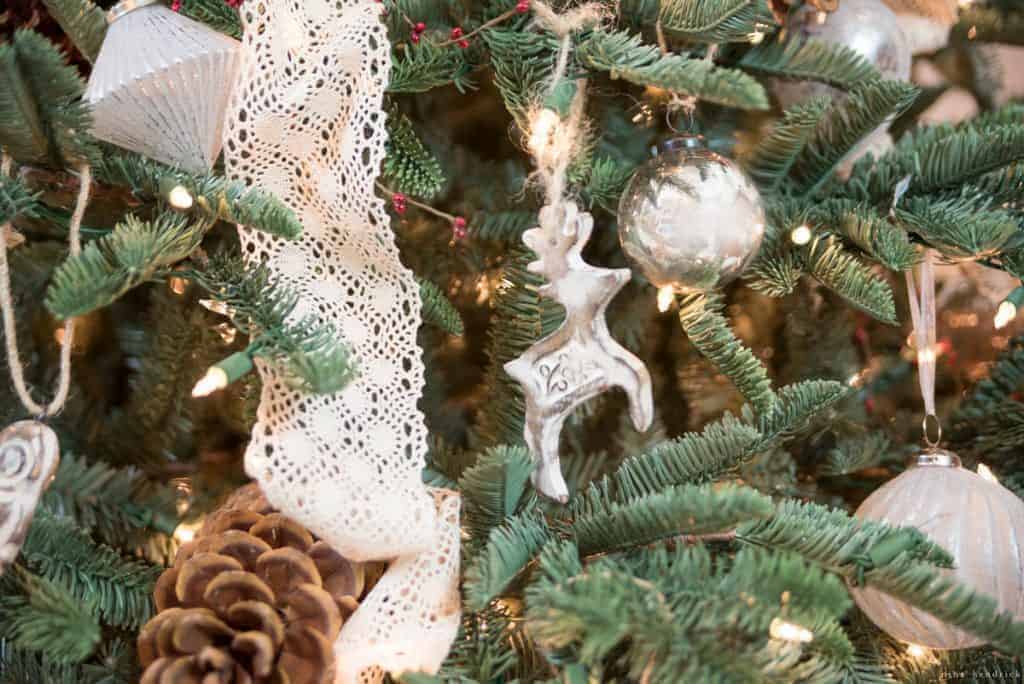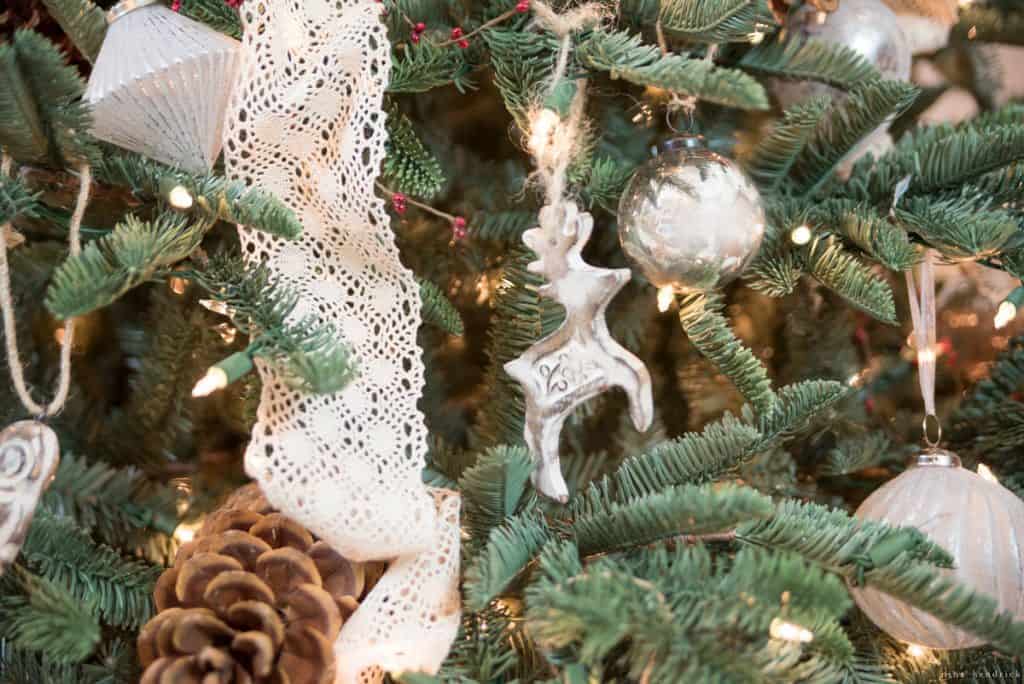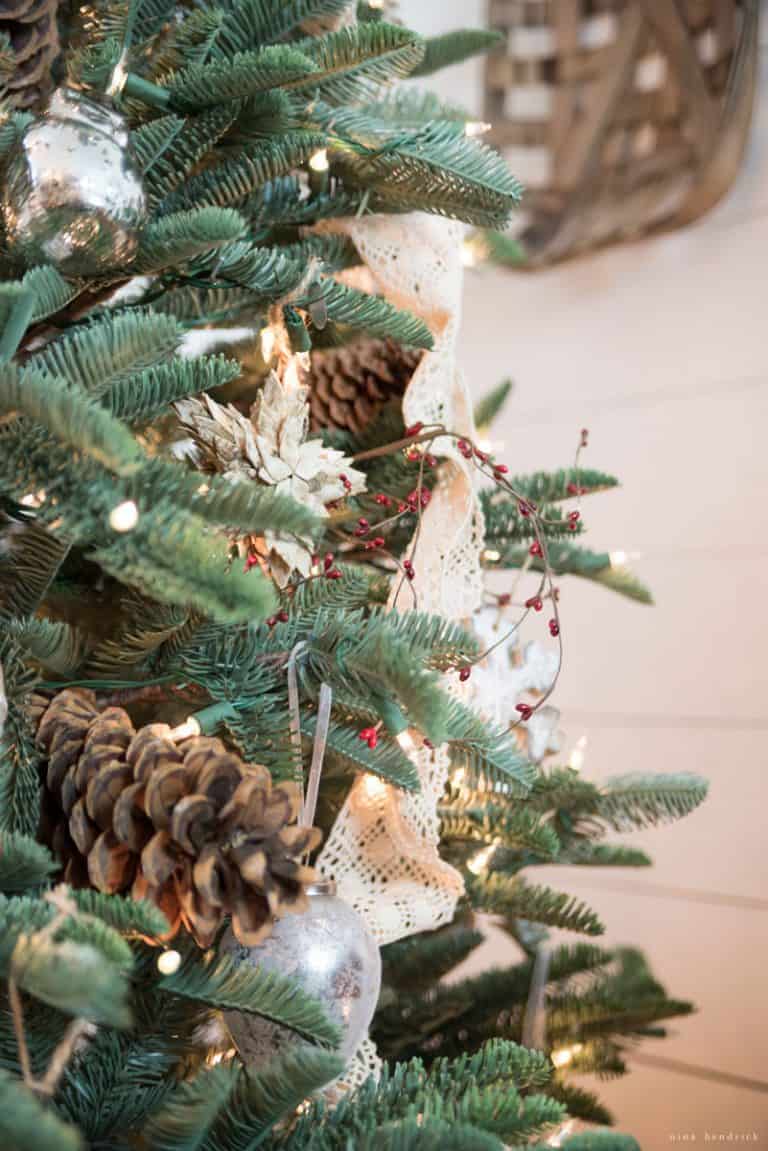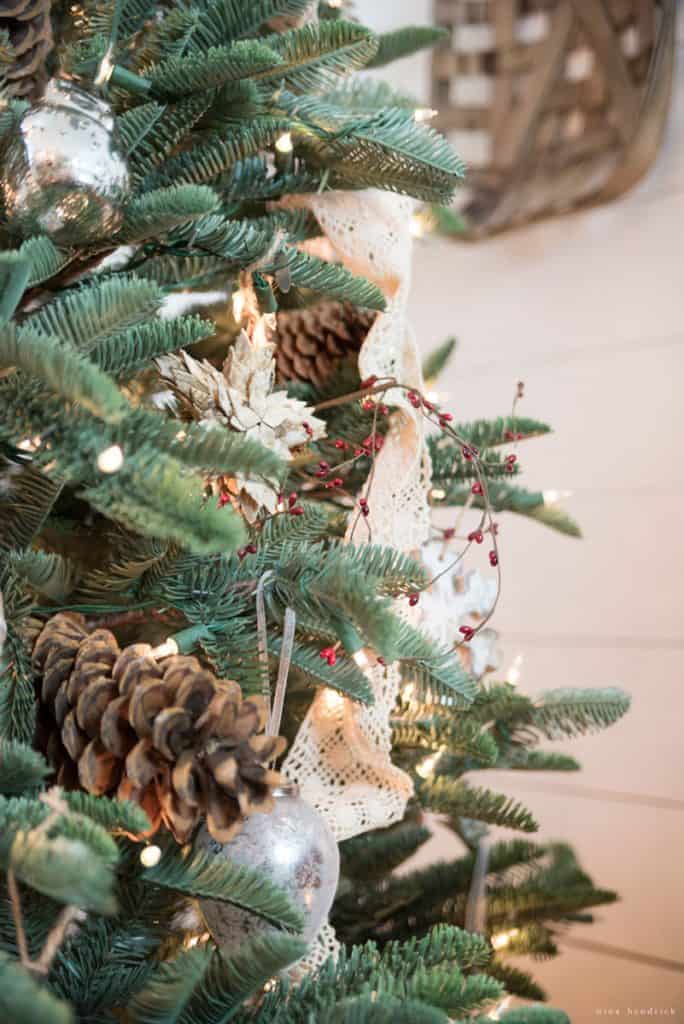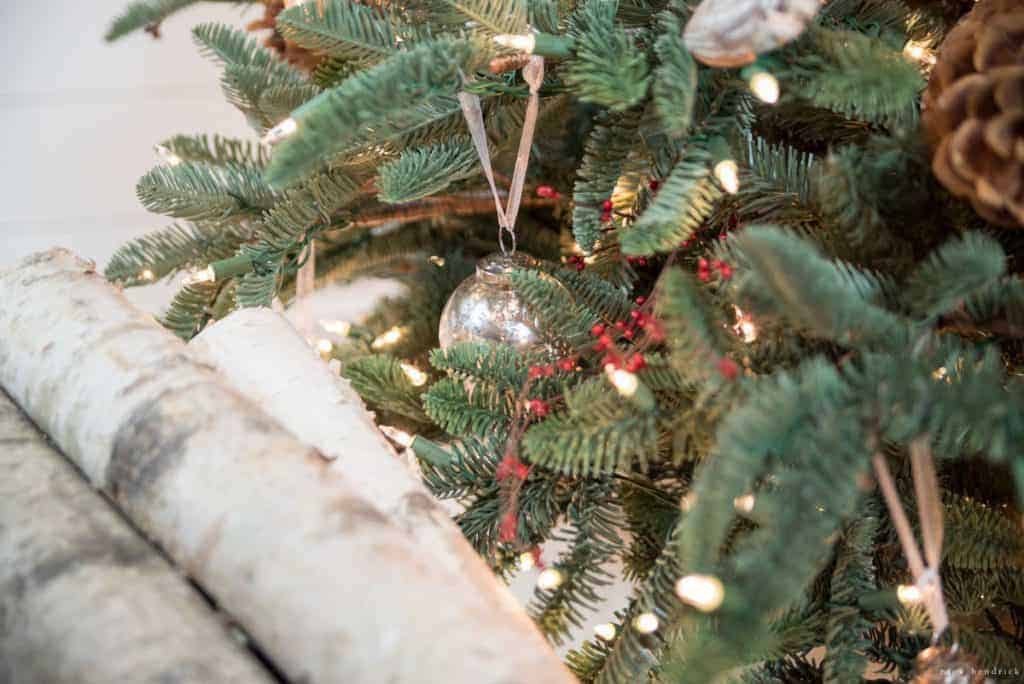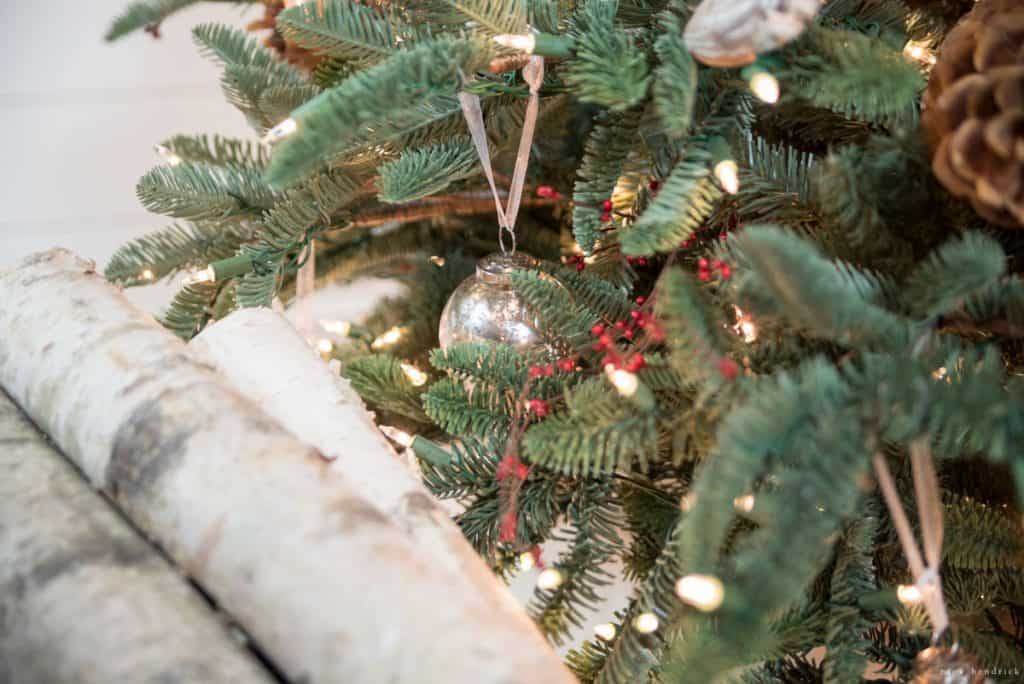 Birch Accents Around the Dining Room
I also brought in some birch accents, another important element of my decor this year. Birch is so beautiful, and I'm lucky enough to get truckloads of it from my dad (who is an arborist).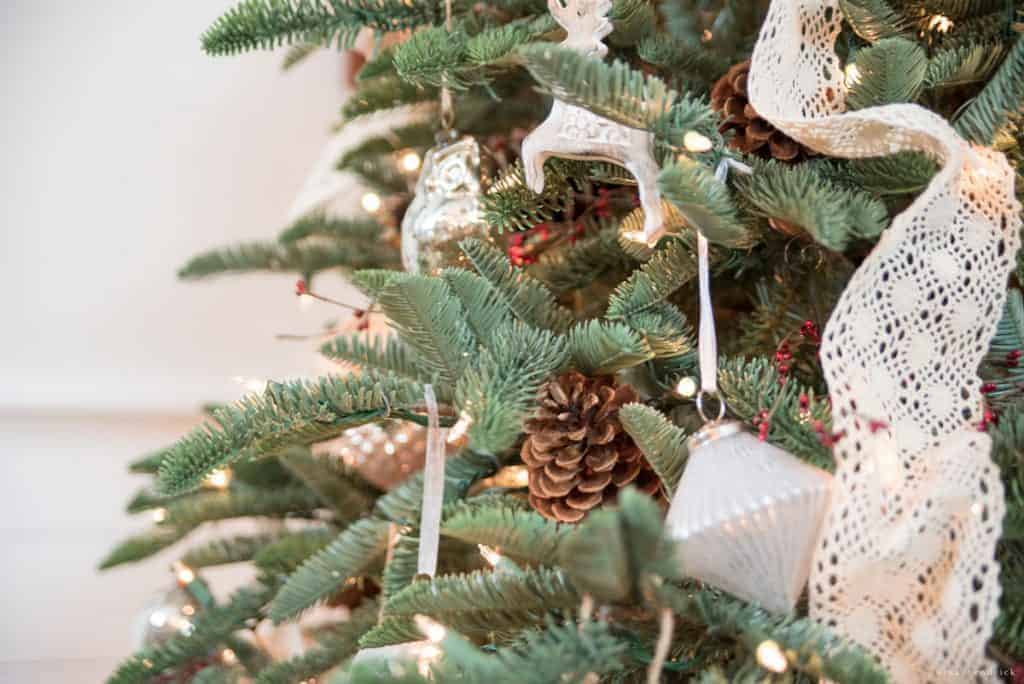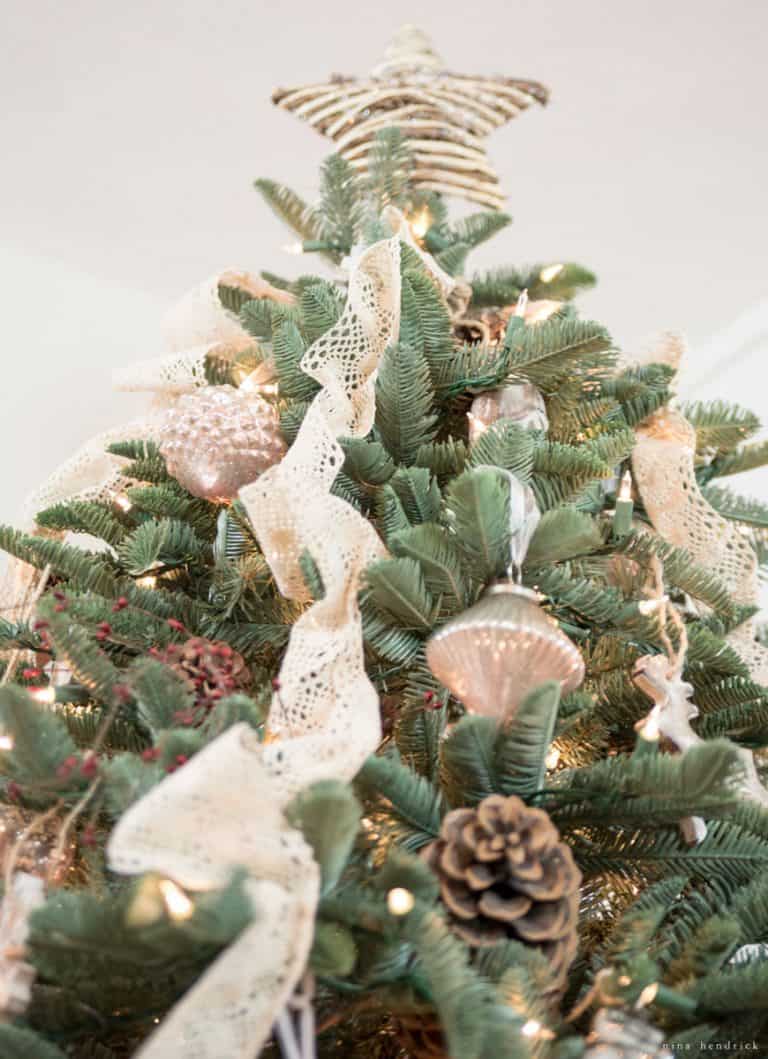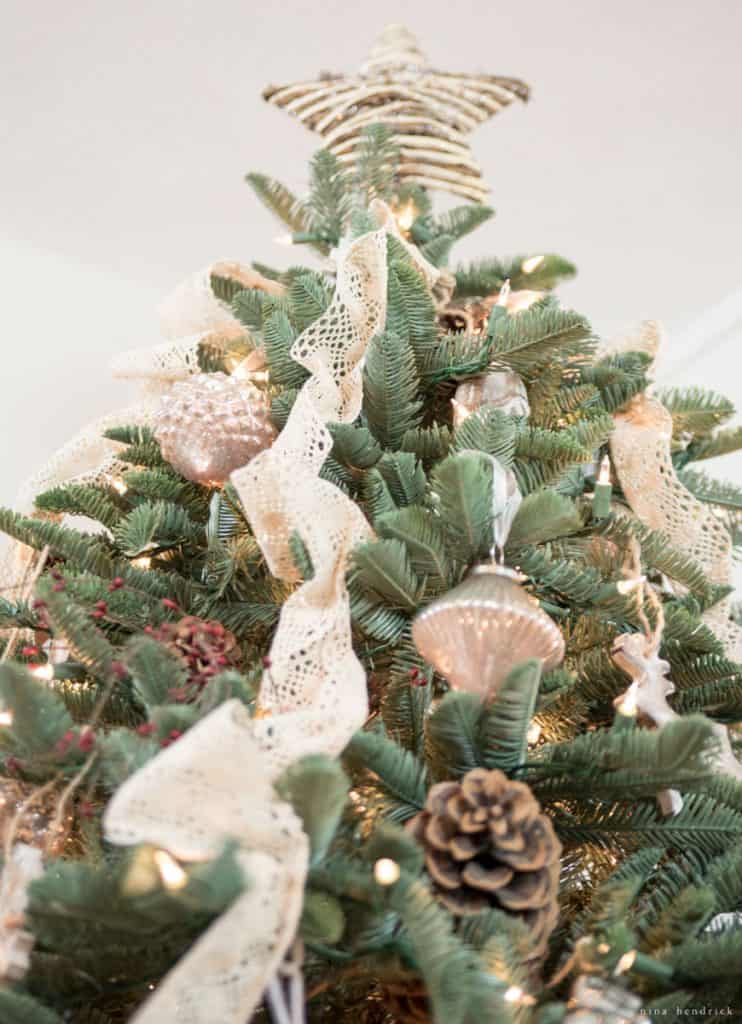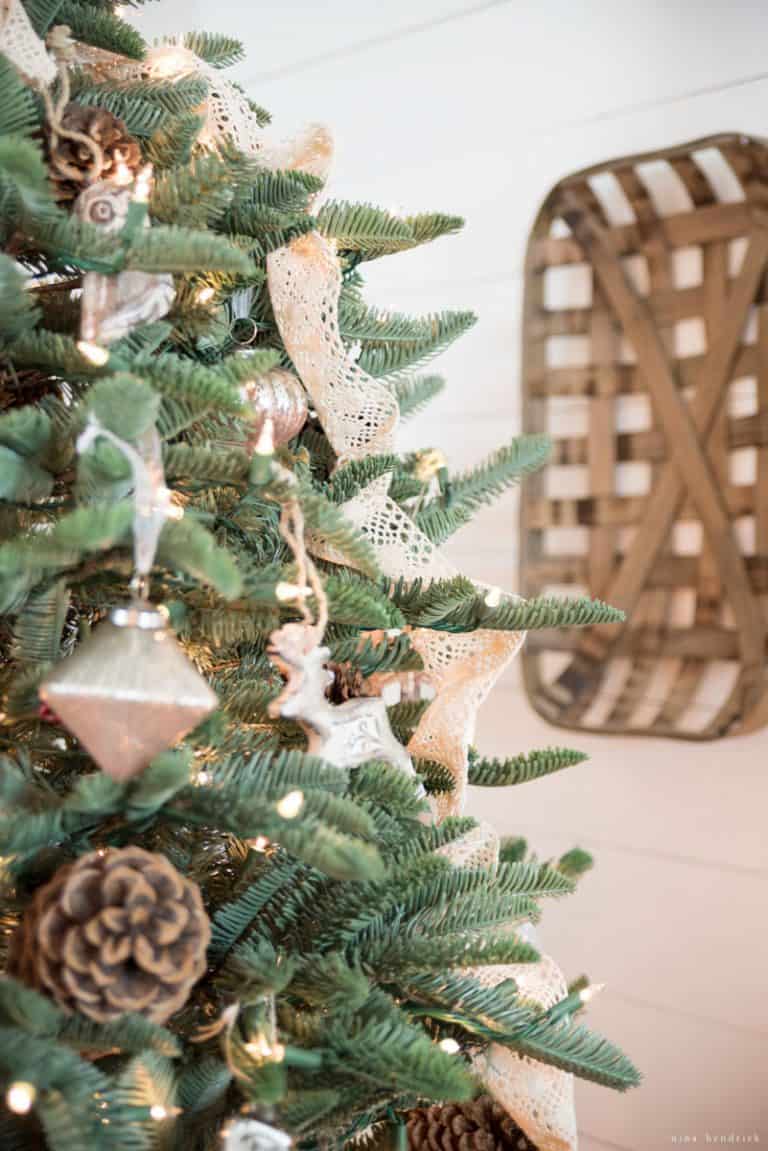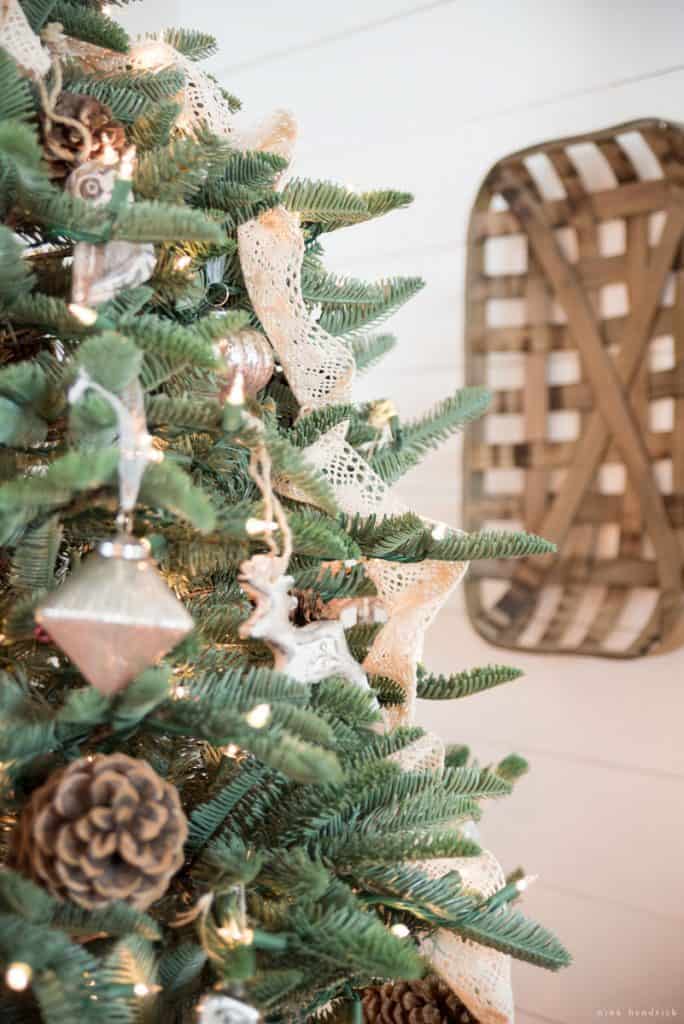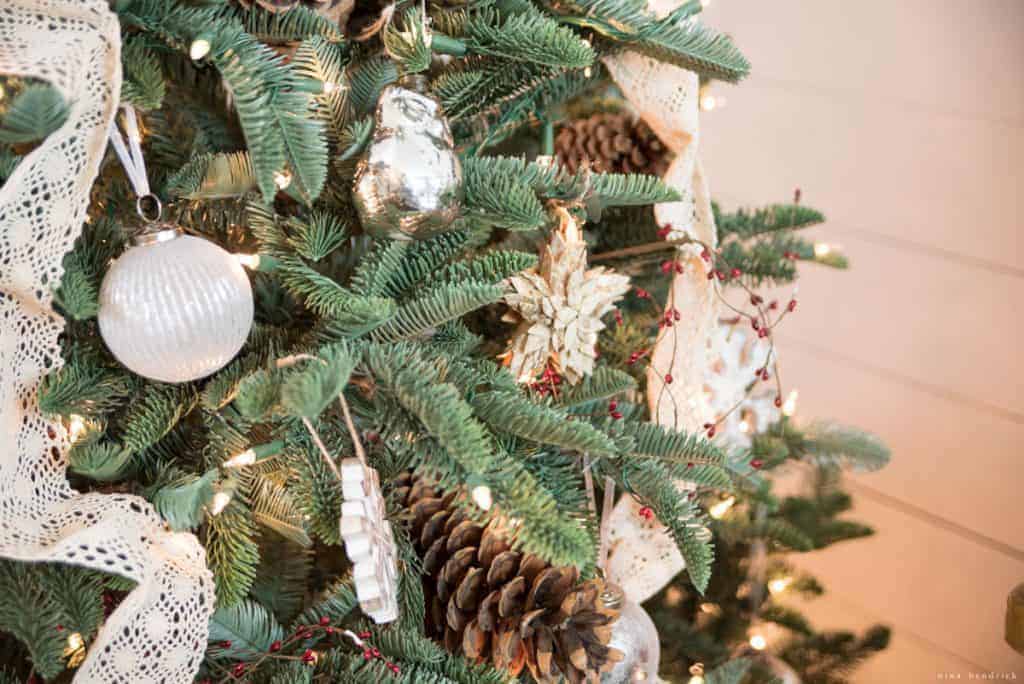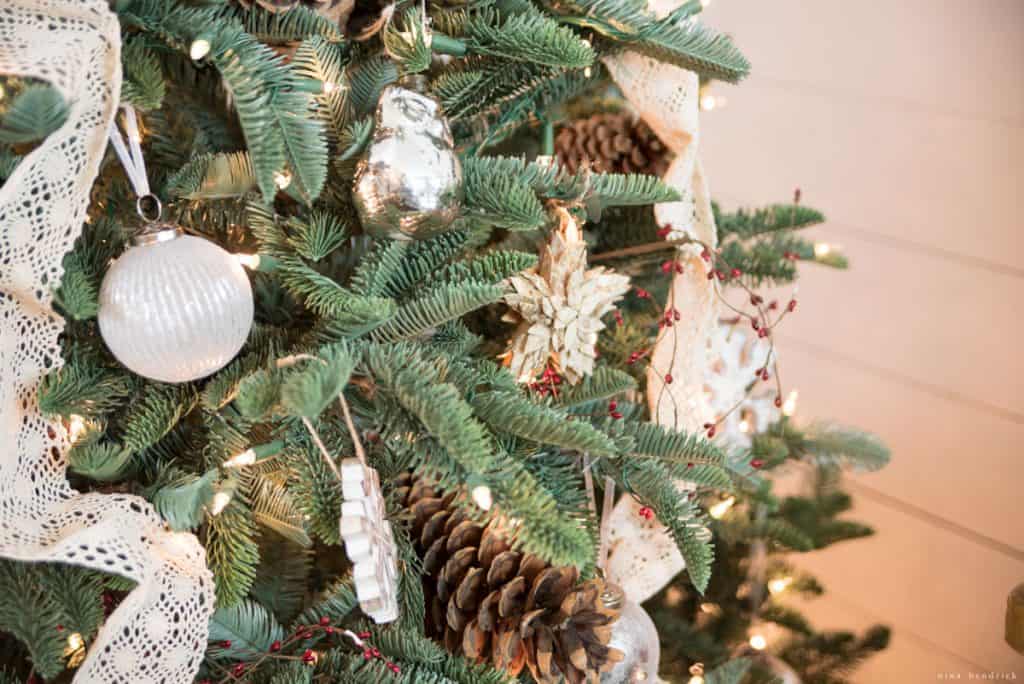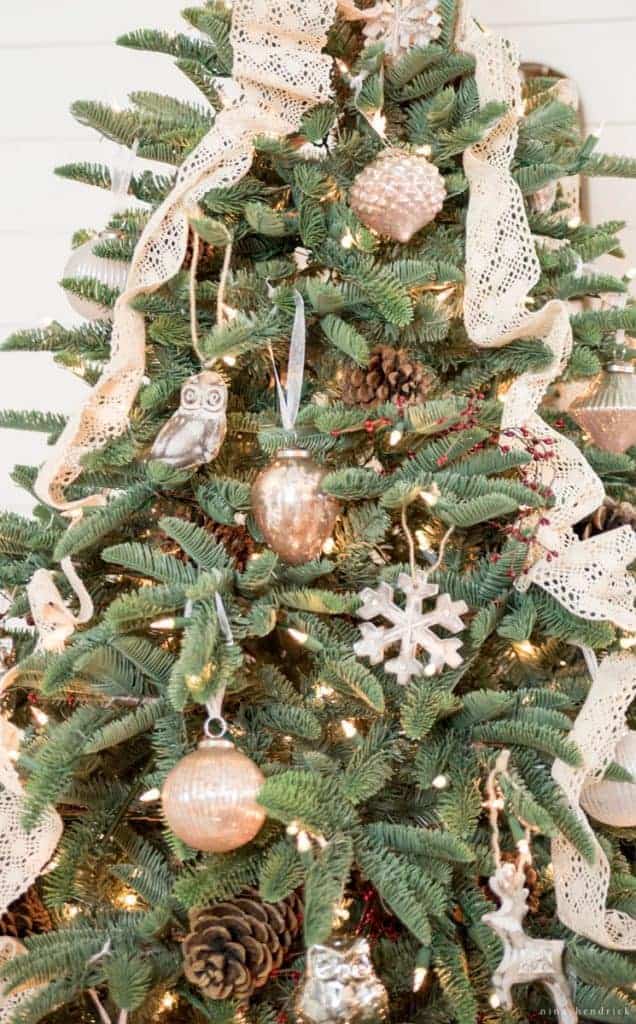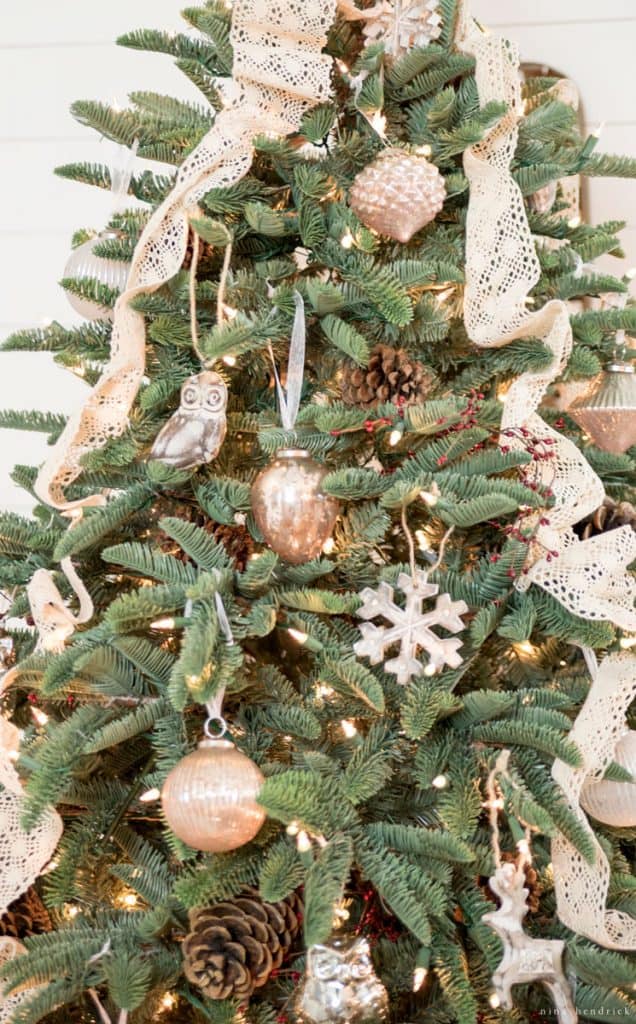 I am so pleased with the combination of the classic mercury, the whitewashed rustic ornaments, the natural pinecones, and the vintage lace for this woodland Christmas tree. The pops of the red berries are really bringing in the hint of Christmas color I was missing.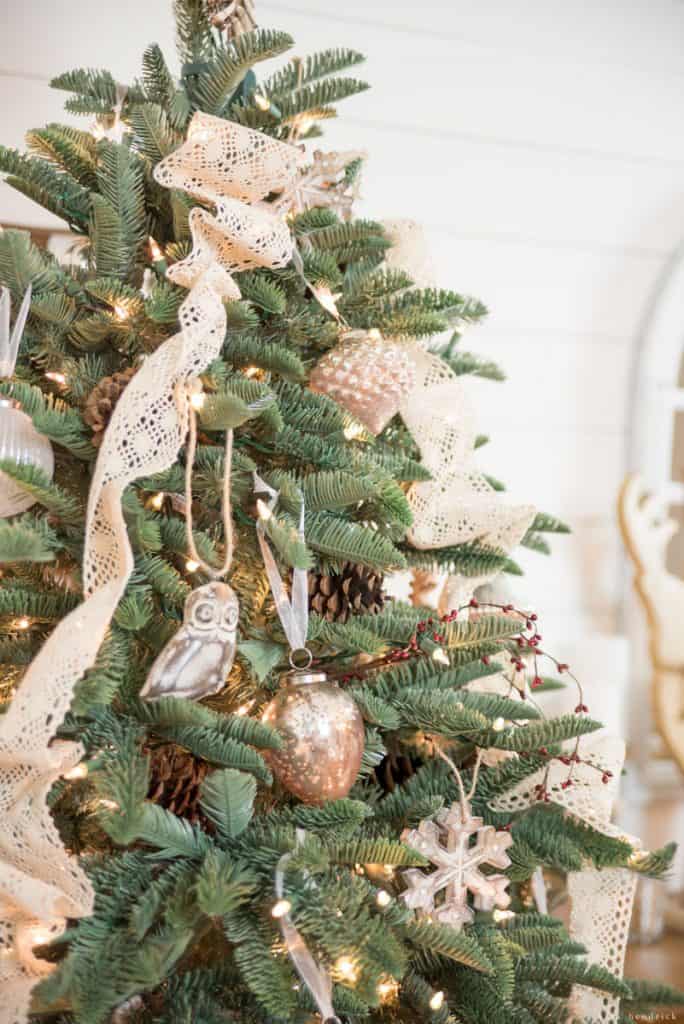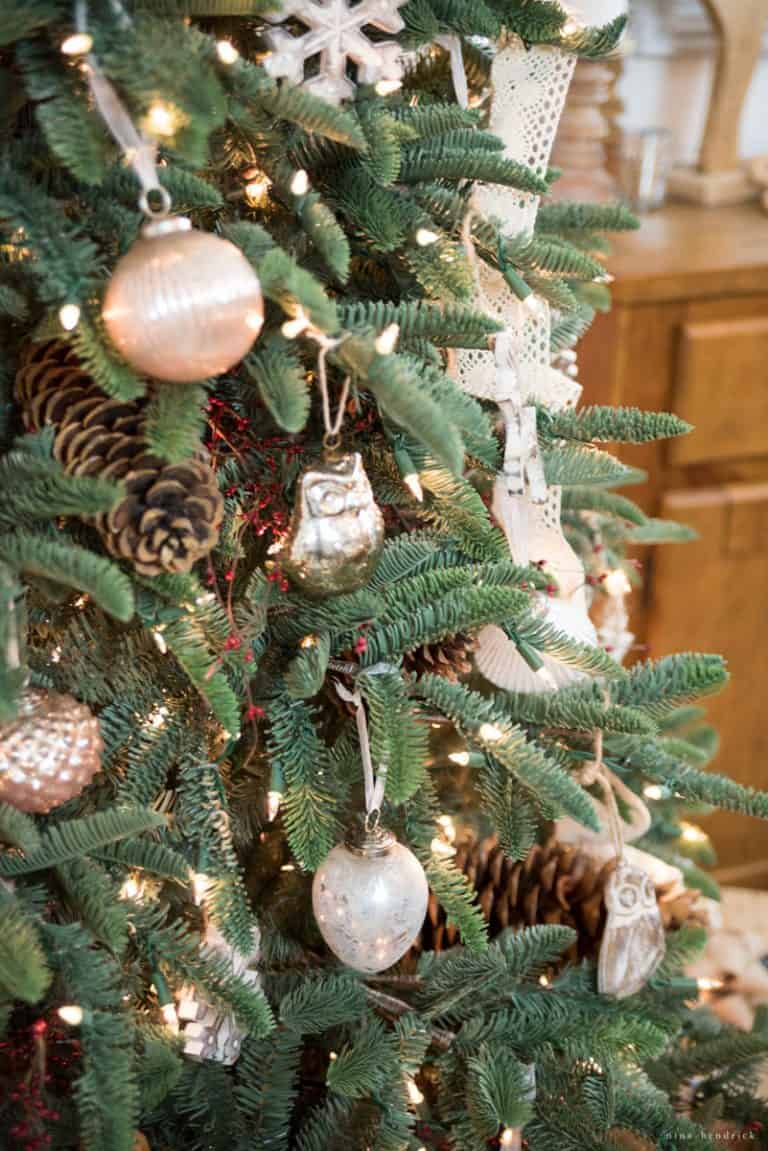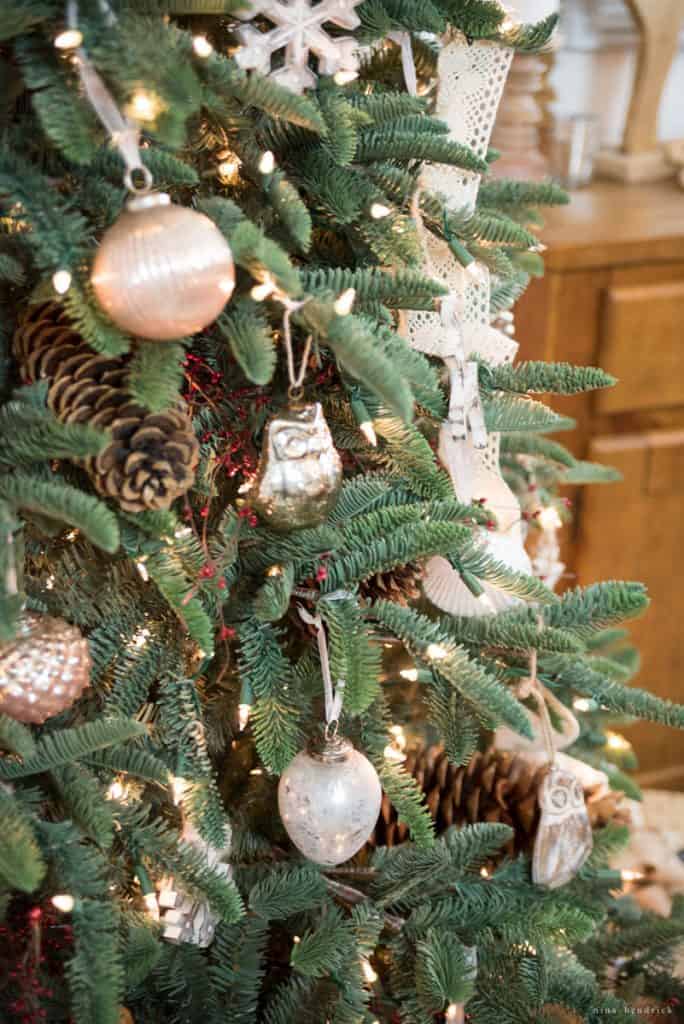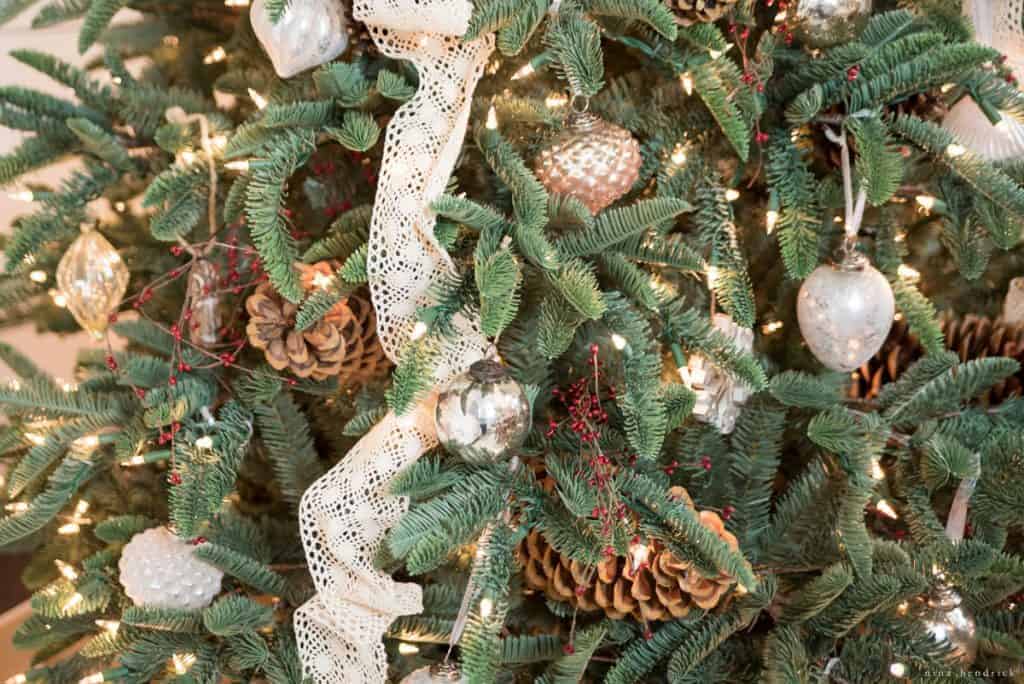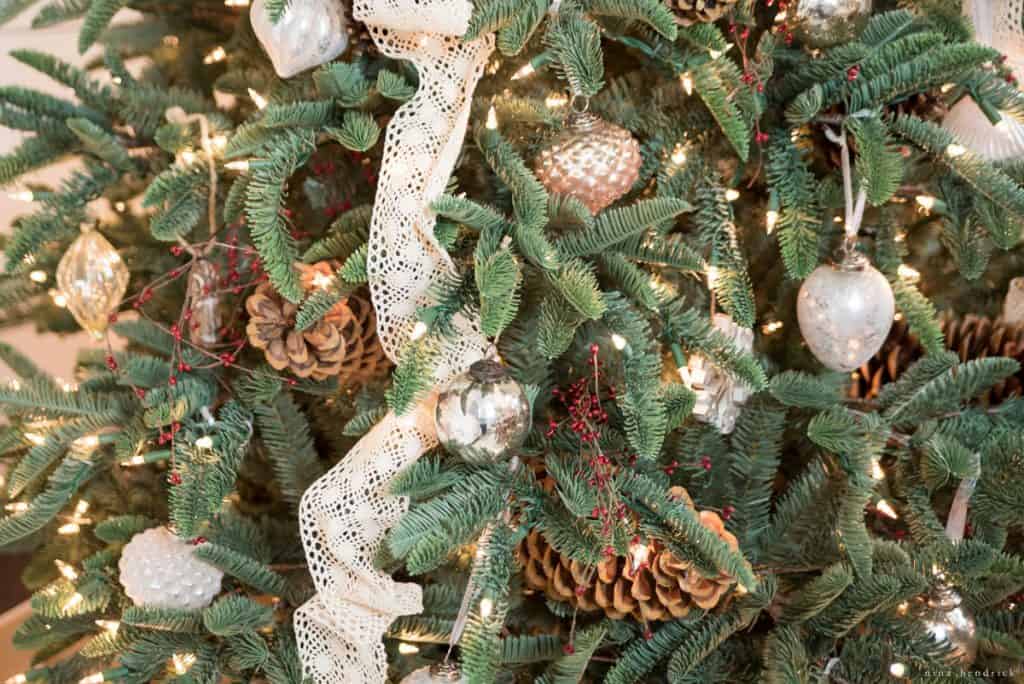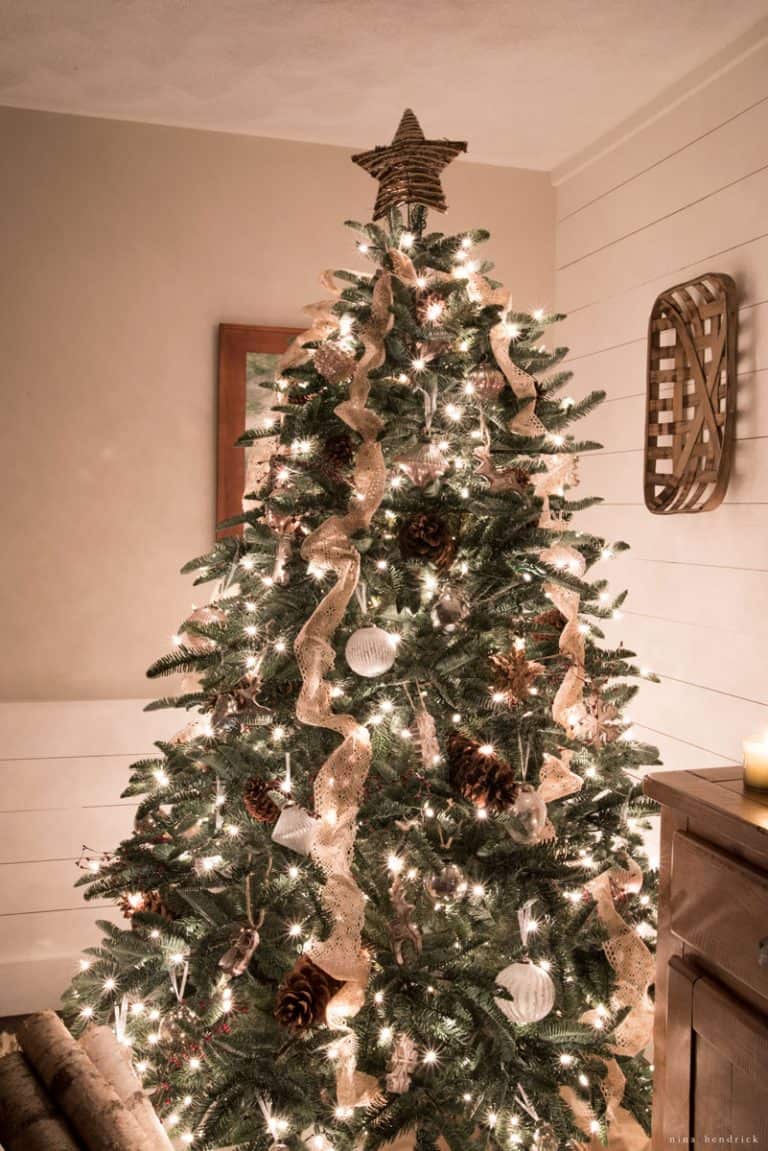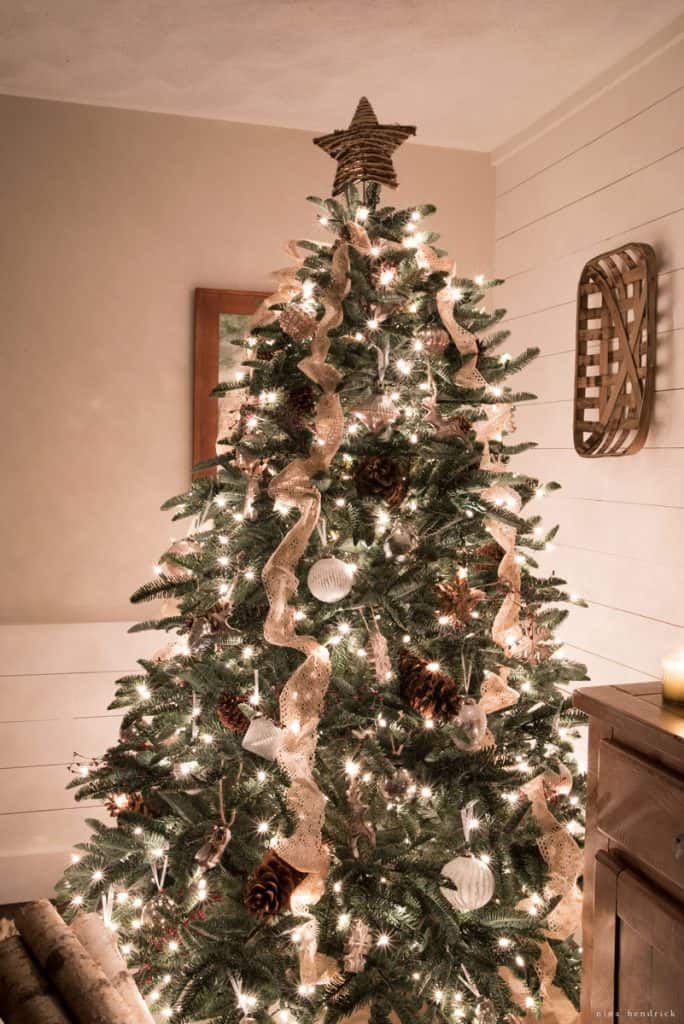 Oh, I just love this time of year. So magical!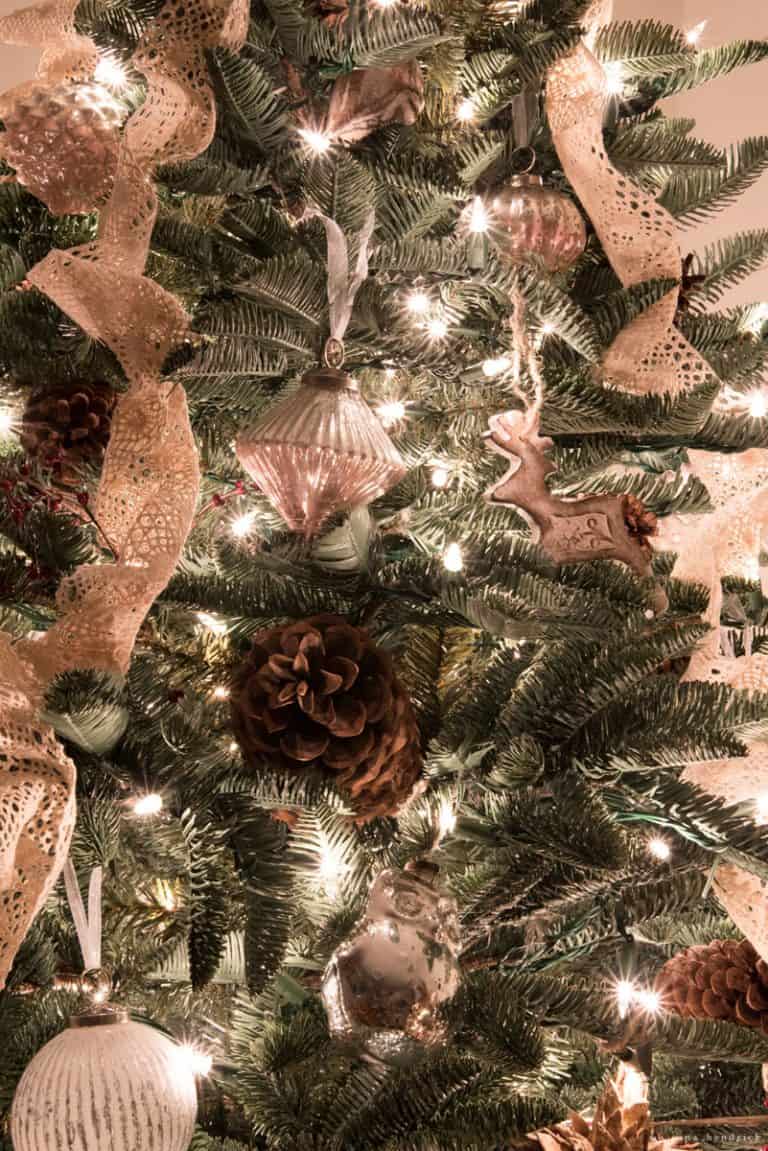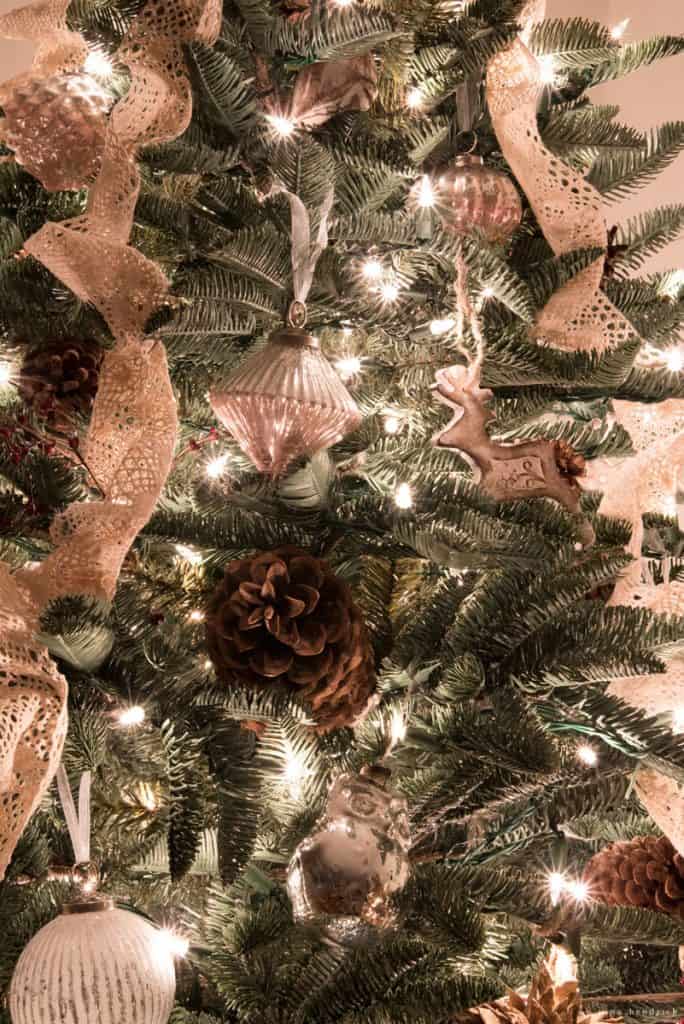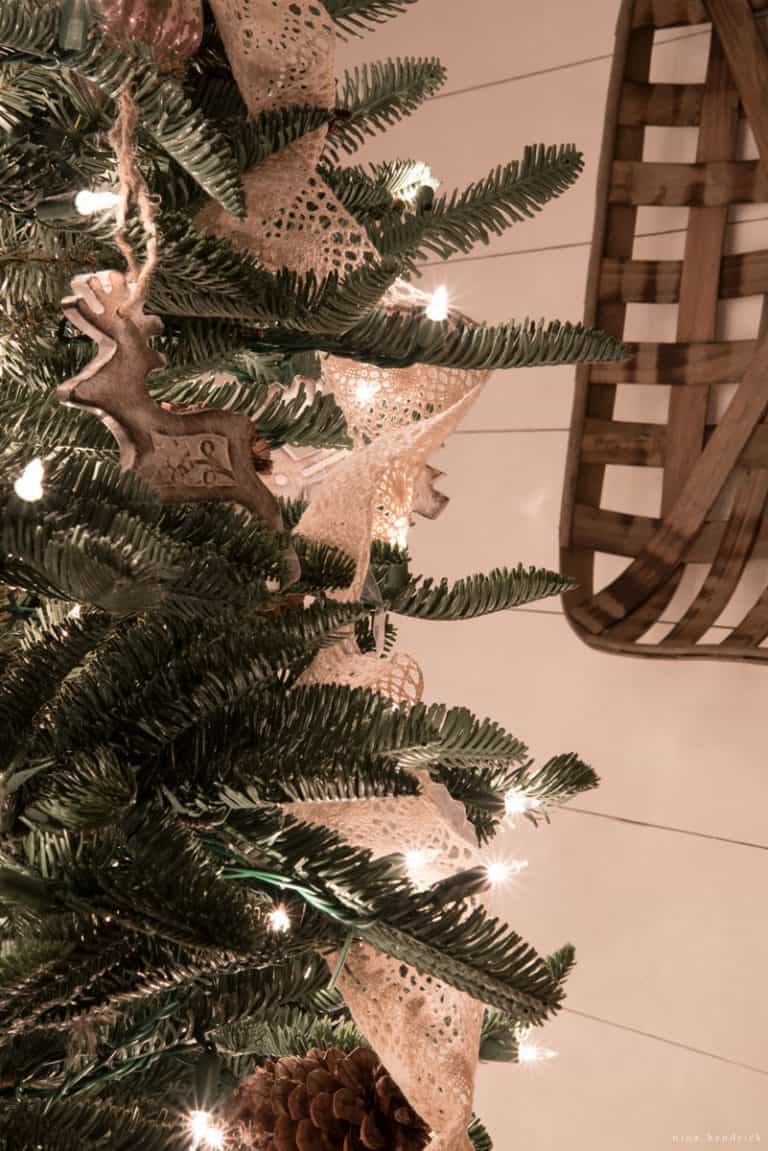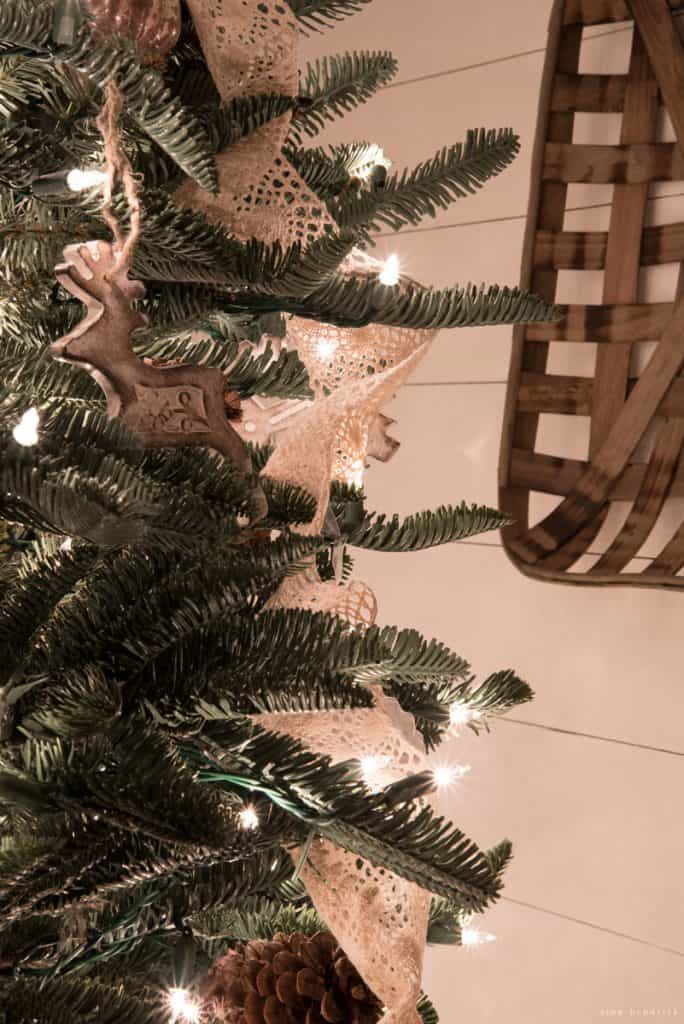 Make sure to stop by the next tree and visit Lauren over at Bless'er House! Her tree is so beautiful and nostalgic.