This Collected and Contrasting Dining Room makeover features a bold wall color, natural textures, and strategies for decorative storage.
Do you know that feeling when you're watching a really good movie and the pieces begin to fall into place? That is how I feel about our dining room makeover. This is a surprise to me and I am so happy with the conclusion. In case you missed the previous post, you can read about the design plan and how this room came together here.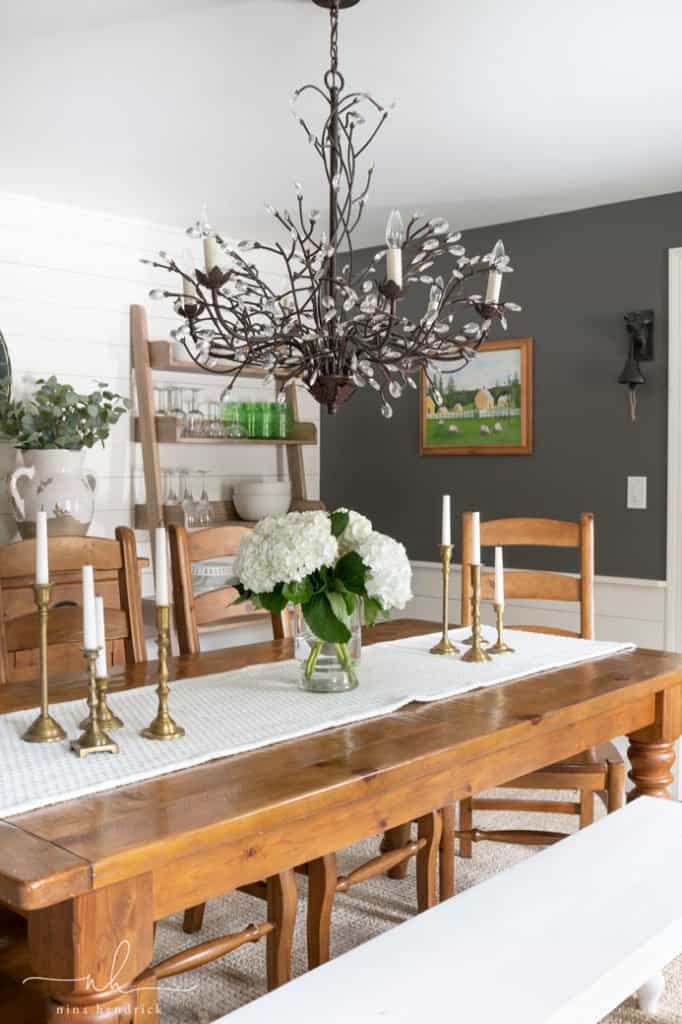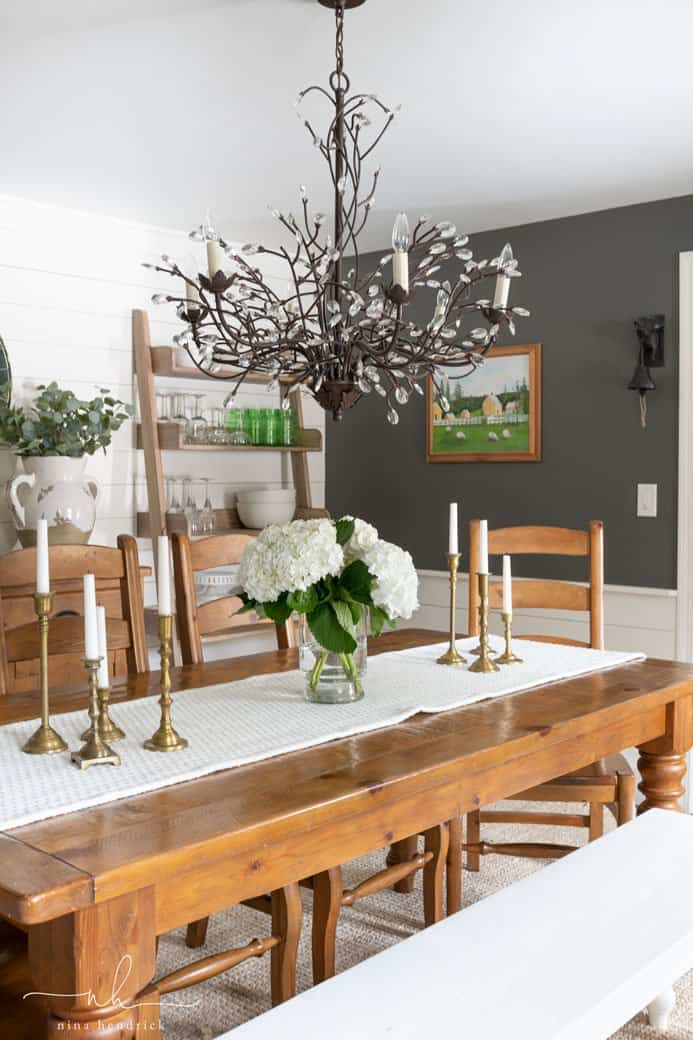 Collected and Contrasting Dining Room Makeover
In this post, I'll let the photos do most of the talking, but I'll provide a full source list at the bottom.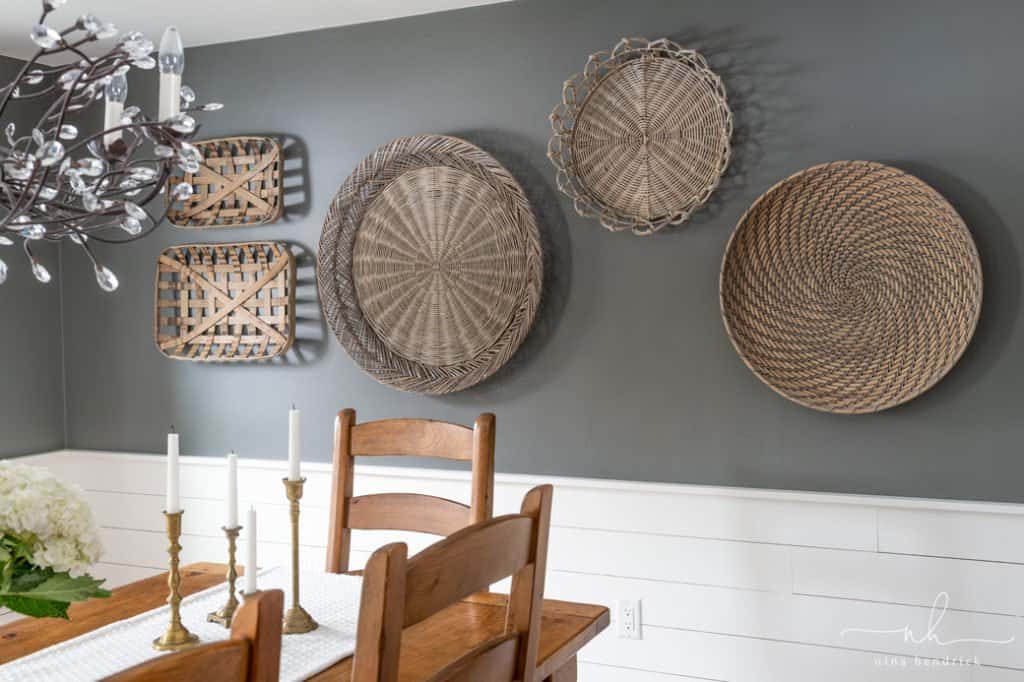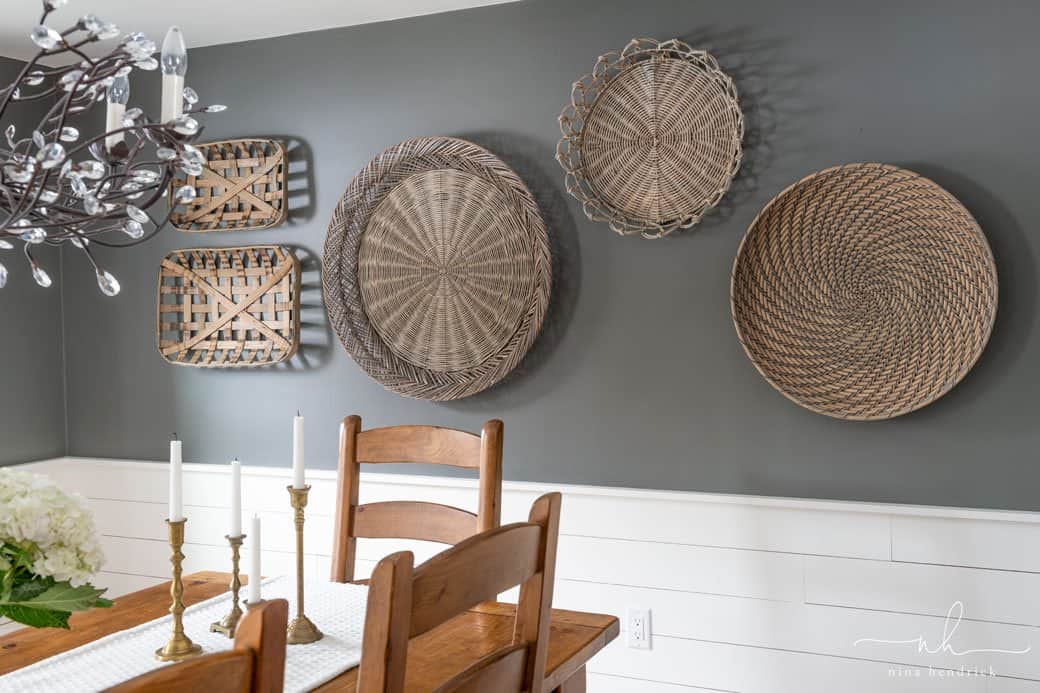 The most obvious change in comparison to the original dining room makeover is definitely the bolder paint color on the top of the walls. The color is Benjamin Moore Kendall Charcoal. It was a natural fit, since I painted the interior of our doors that color several years ago. I'm so happy with the contrast with the Benjamin Moore Simply White plank wall treatment!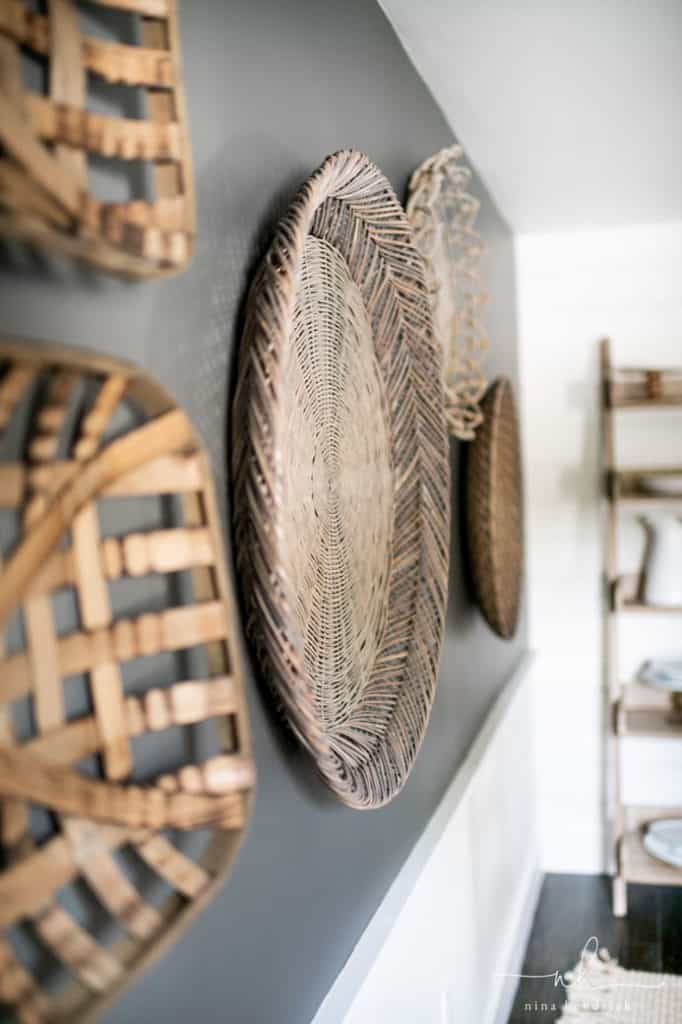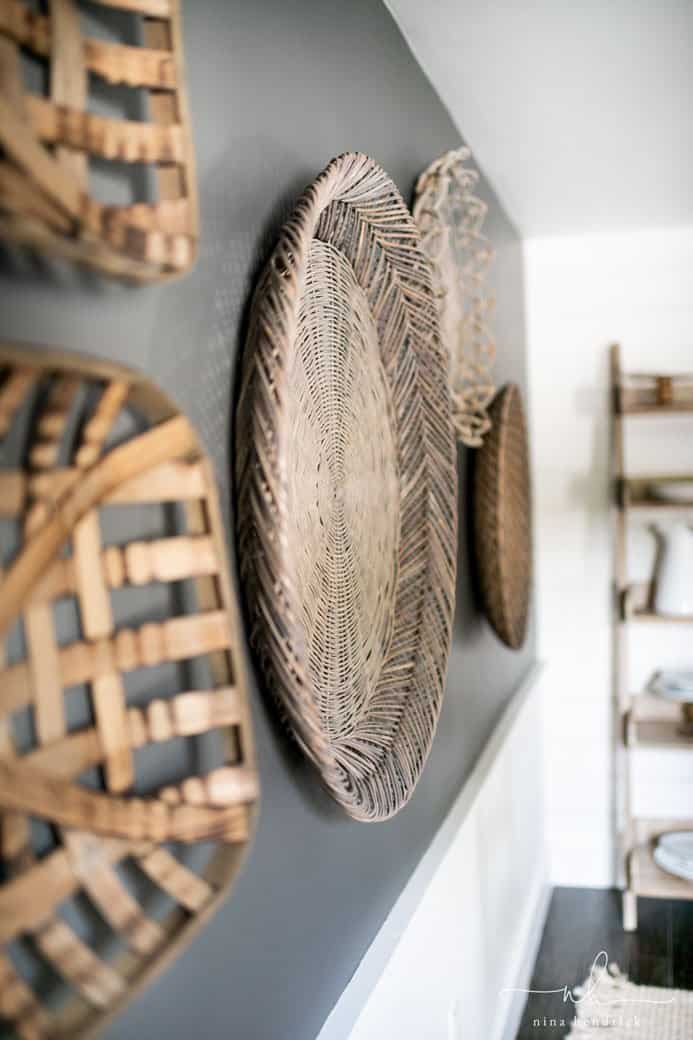 Basket Gallery Wall
I also replaced the chalkboard with this basket gallery wall. There are baskets I already had in combination with a few new ones. I'm hoping to add to the collection as I travel around New England this year (we have talked about a visit to Nantucket, and that would be a perfect place!).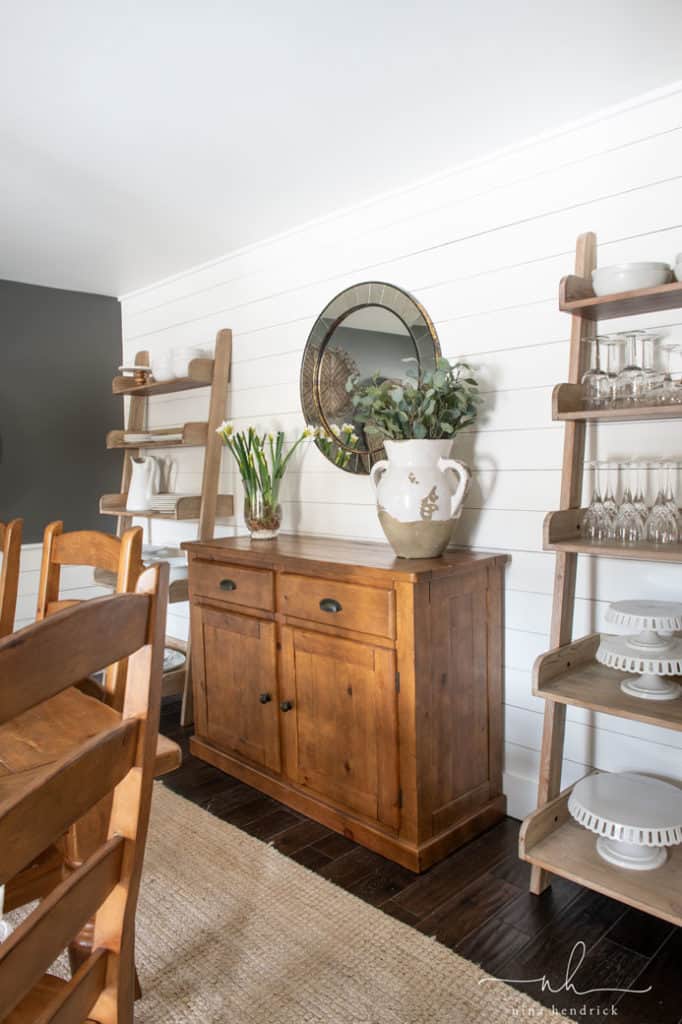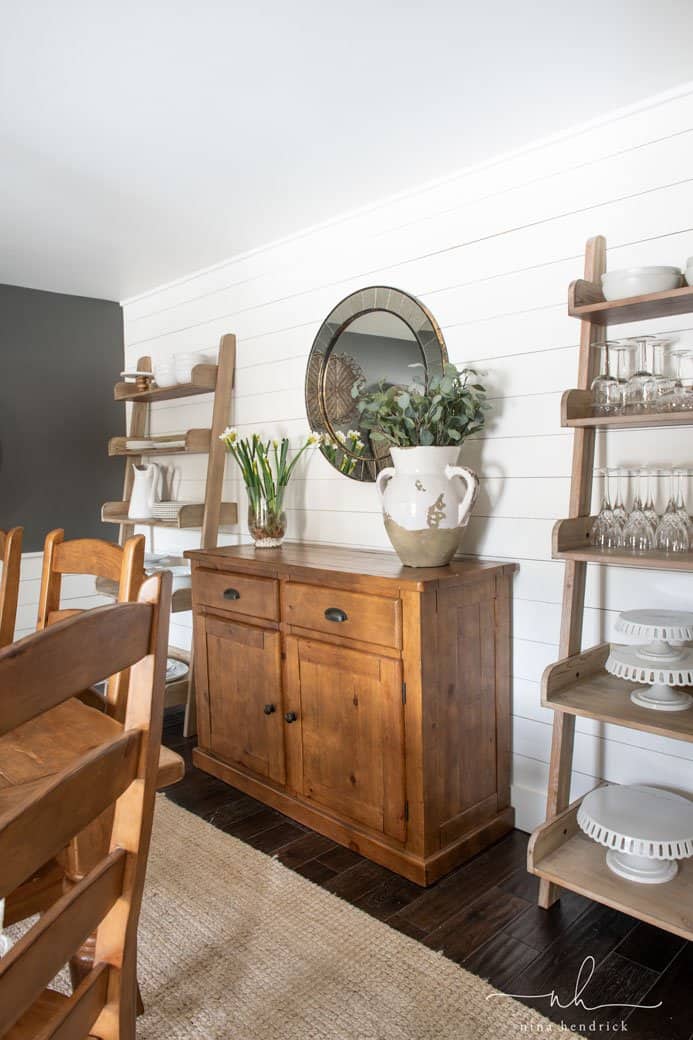 Multipurpose Storage
We also added a new mirror and two leaning shelves to store and display my serveware collection. I love that the serveware now has a convenient new home but also serves as pretty decor.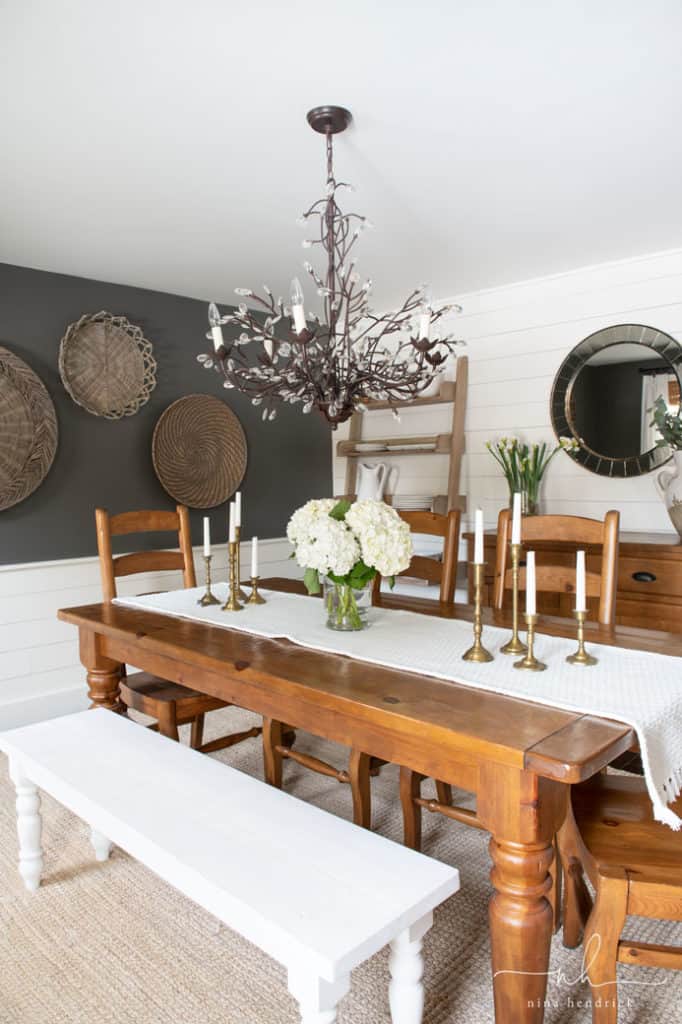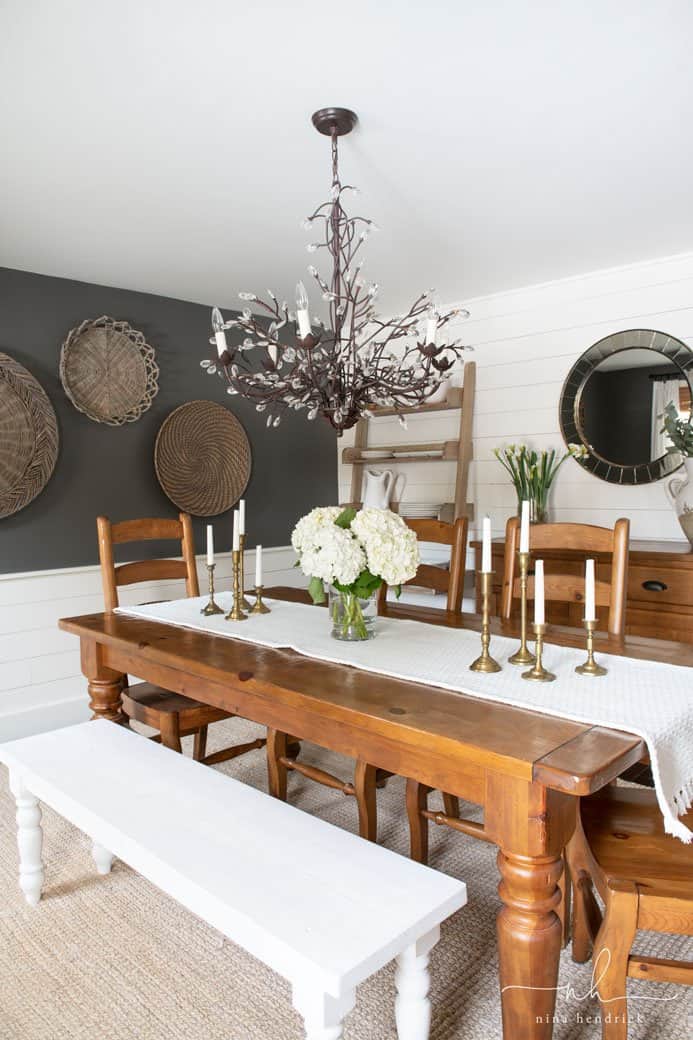 Mixing Metals
I brought in touches of brass with the mirror and aged brass candlesticks. I'm planning to add a small brass and marble bar cart to the window wall to finish off the trifecta.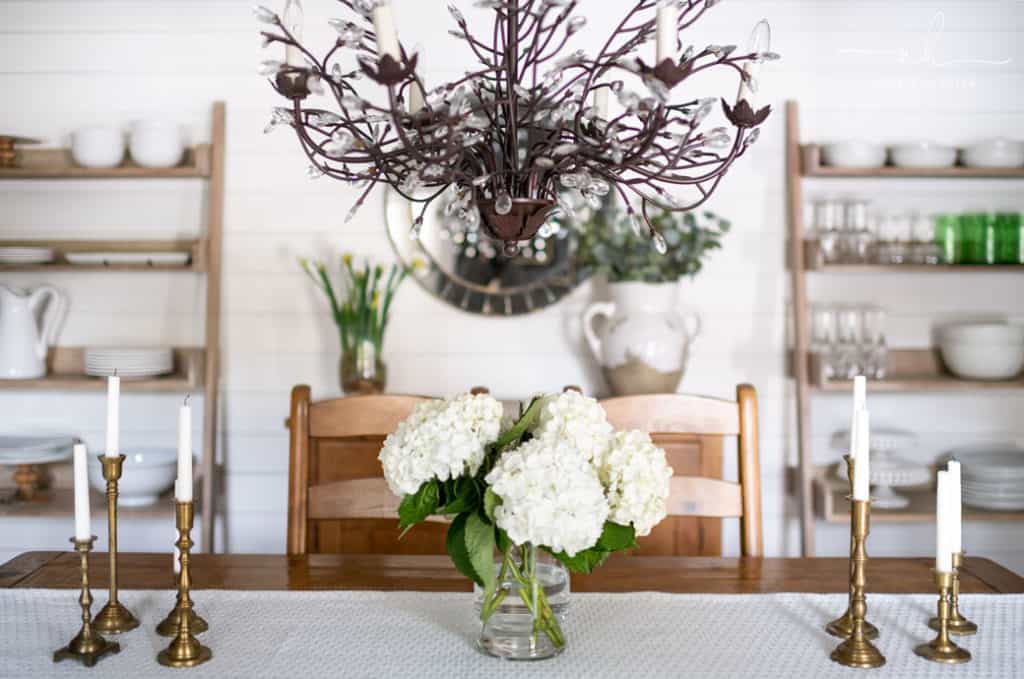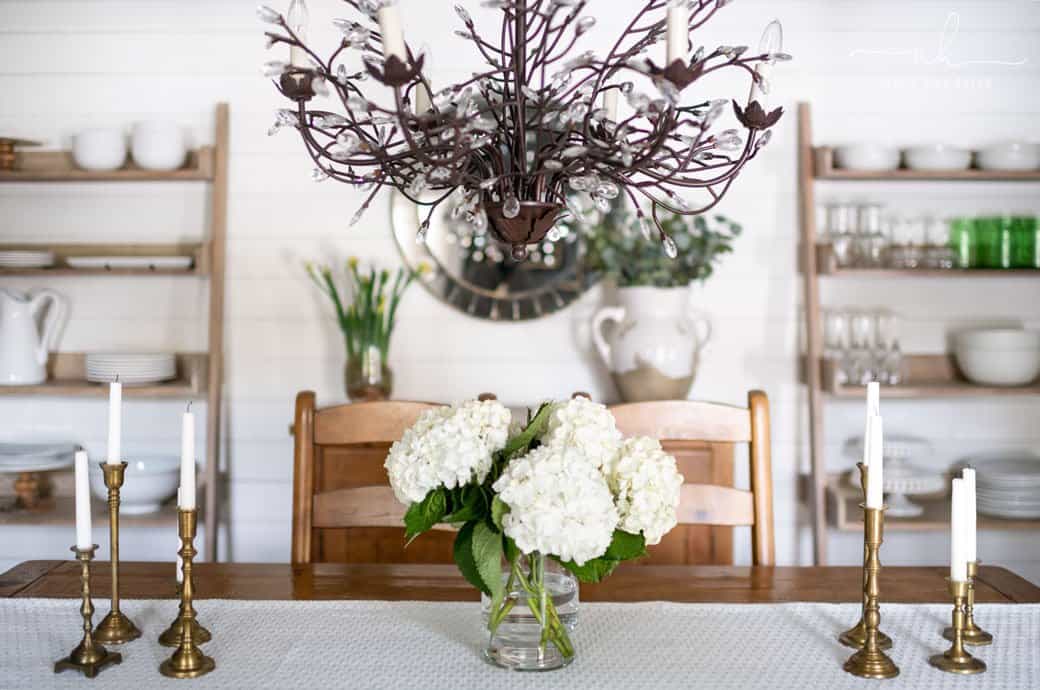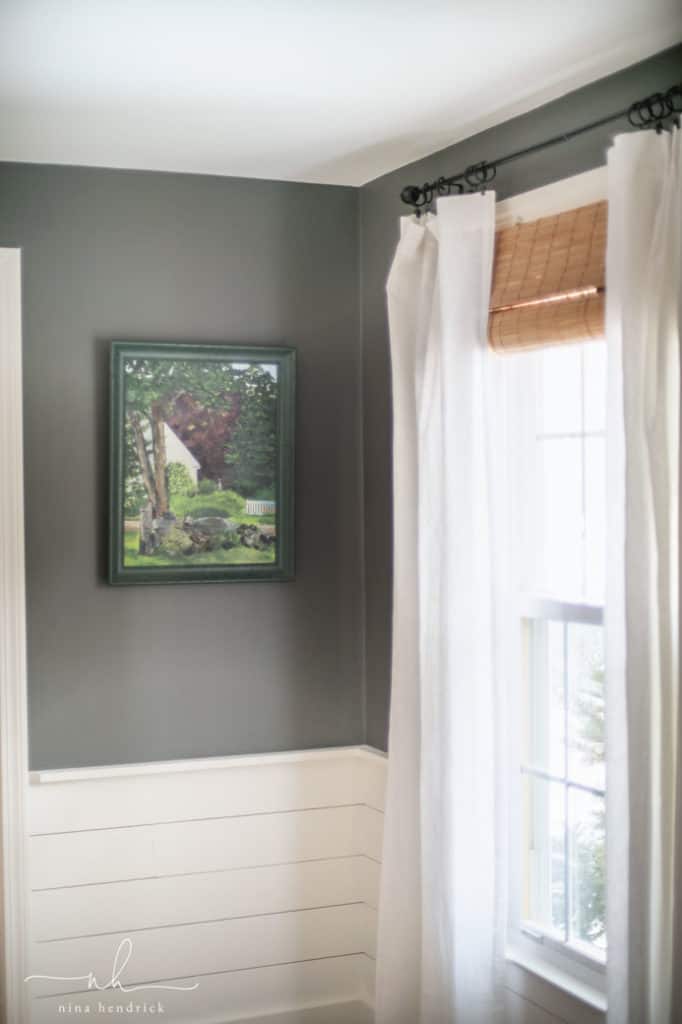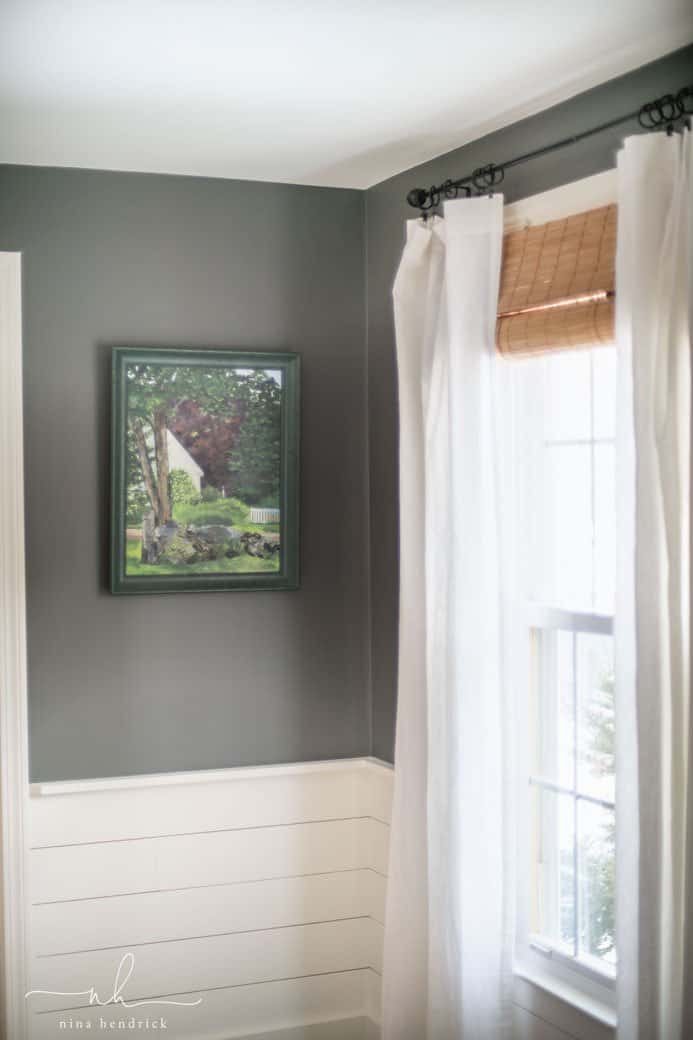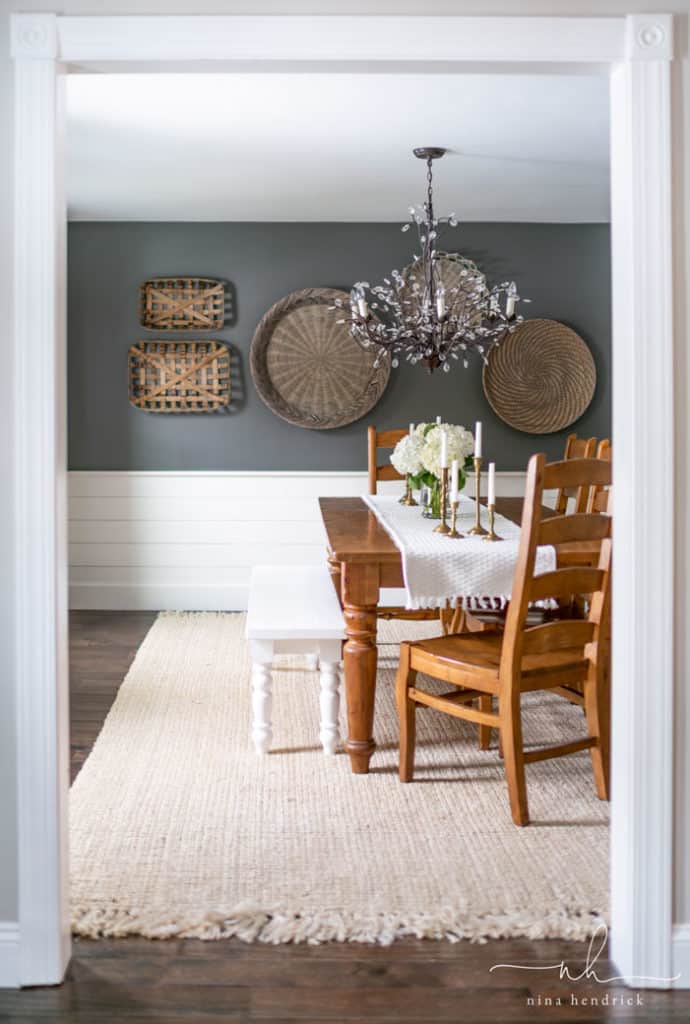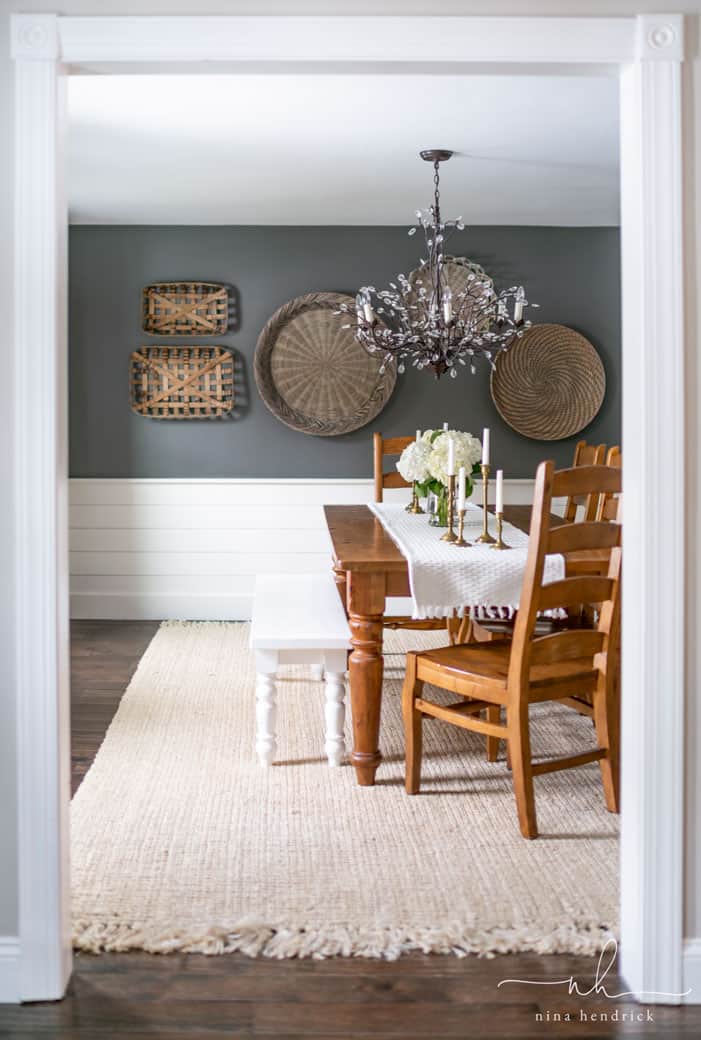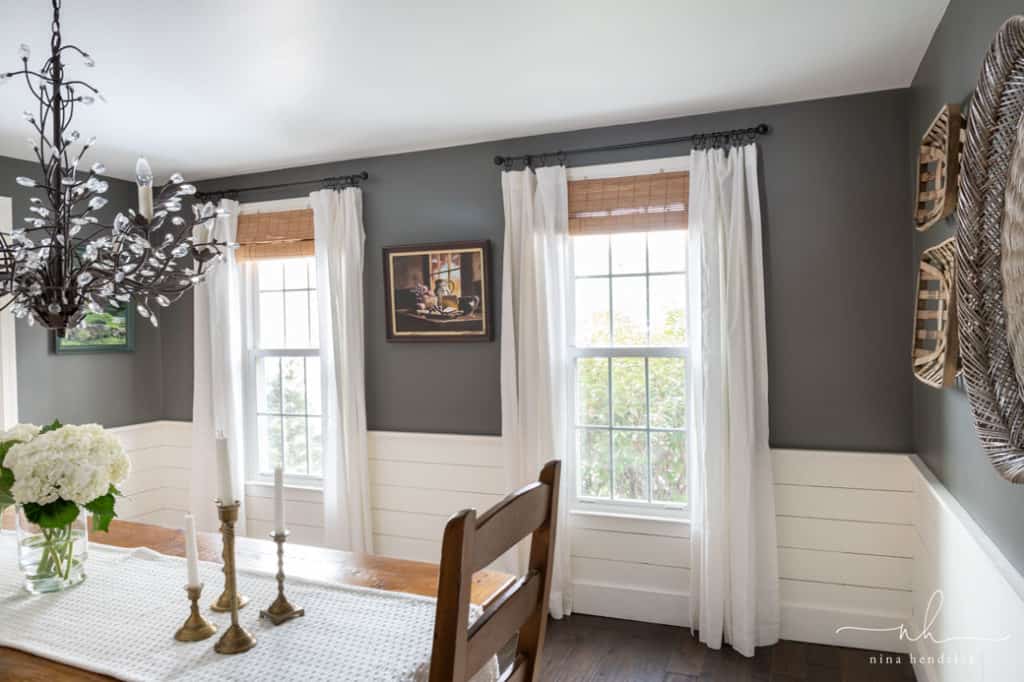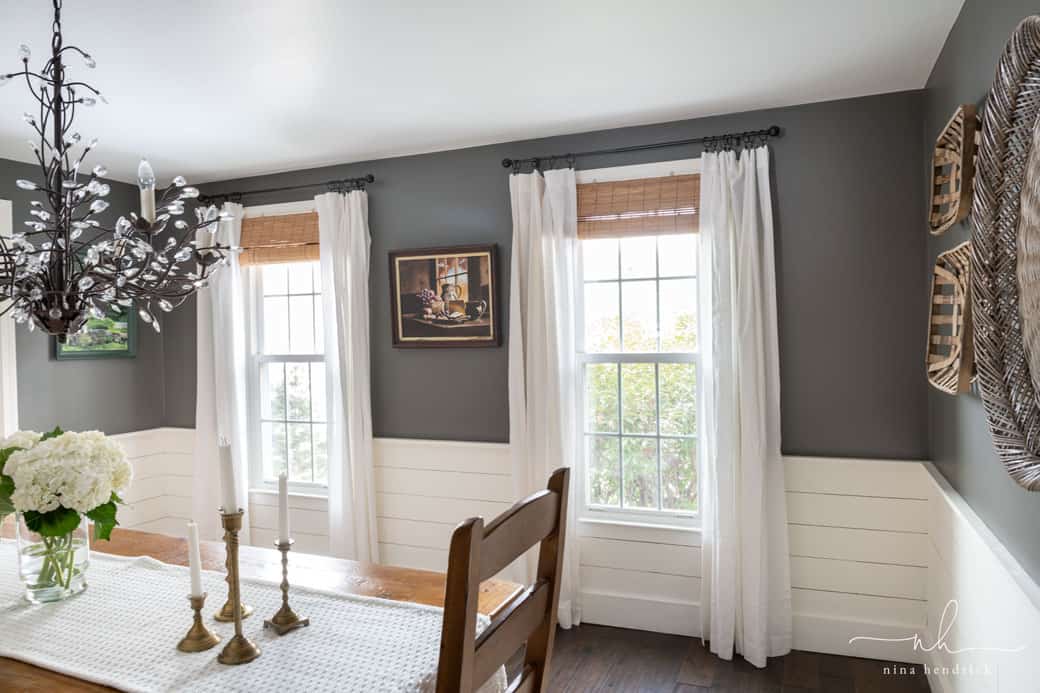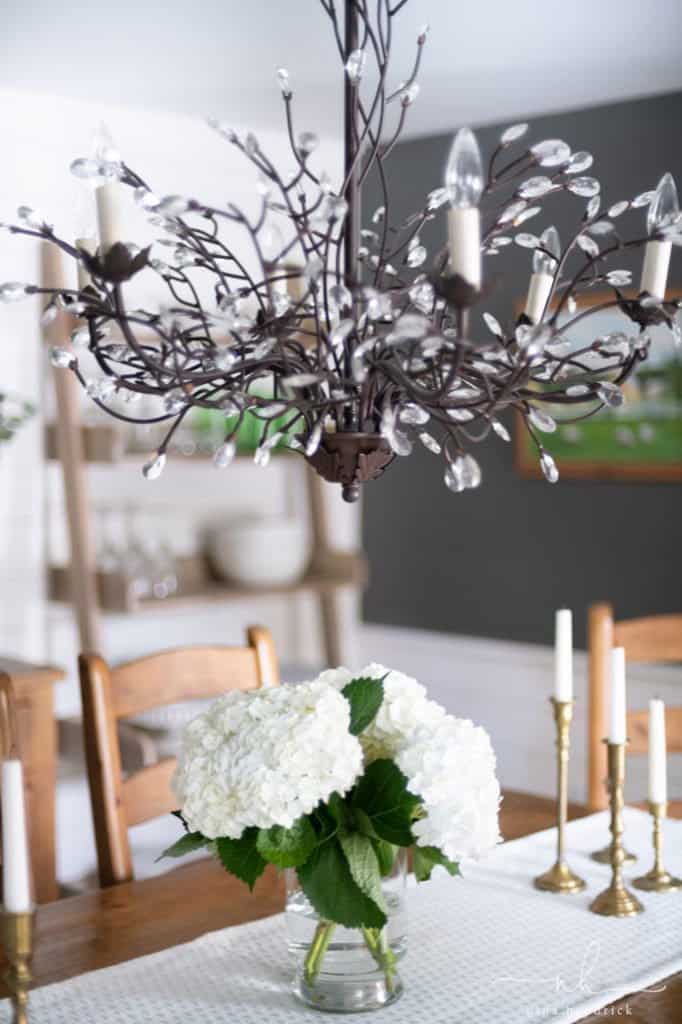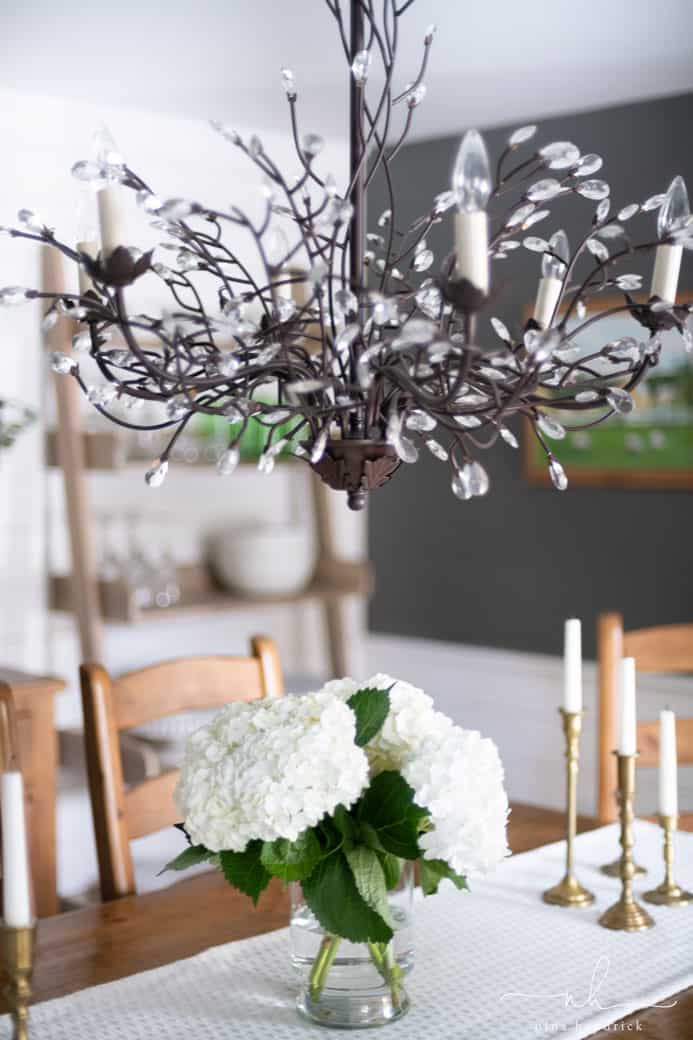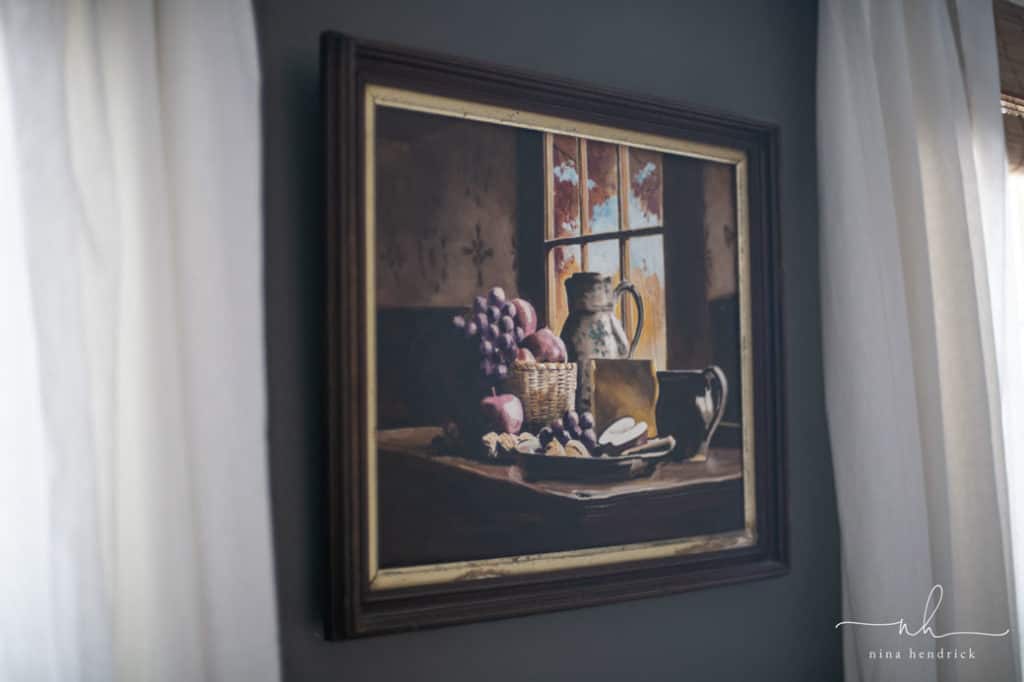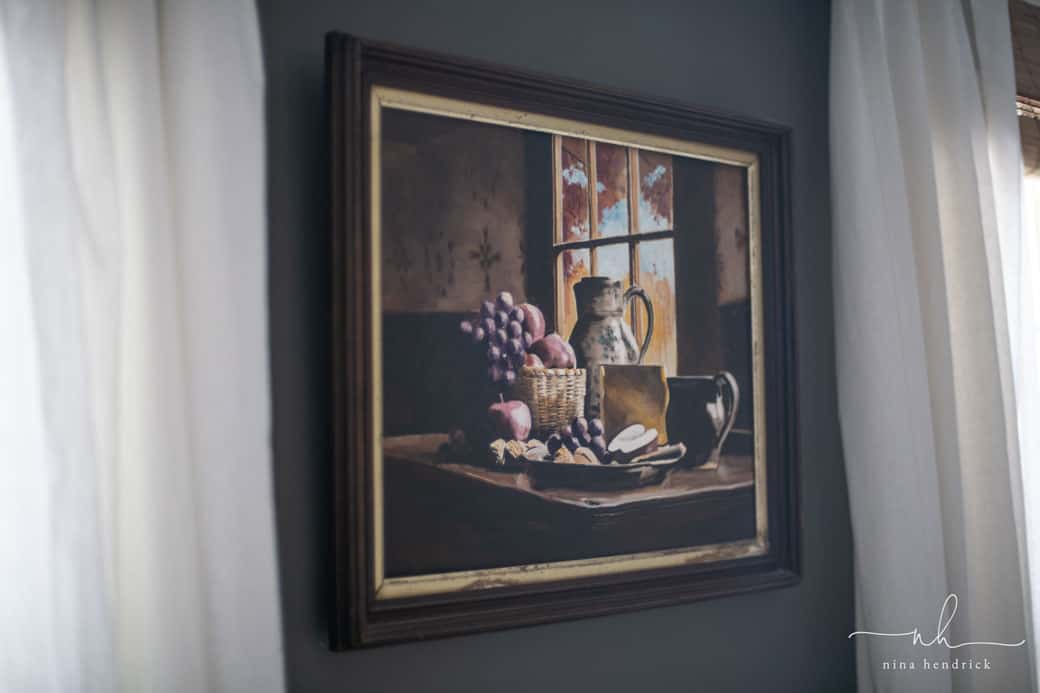 The beautiful oil paintings were all in the room before, but they did get moved around a bit. They were all done by my grandfather, Norman Royle.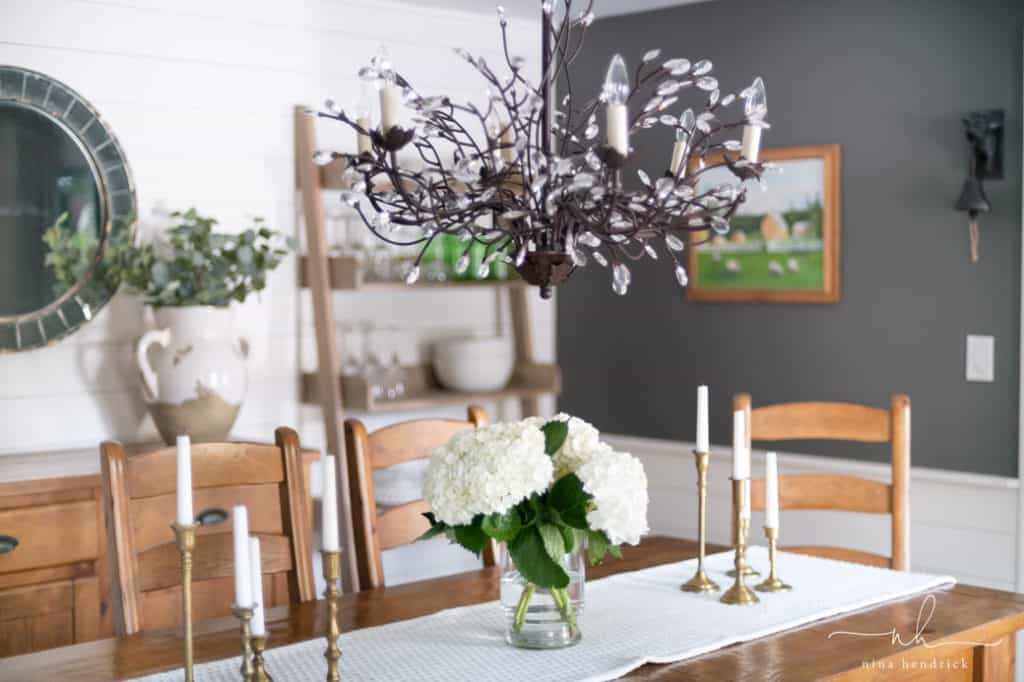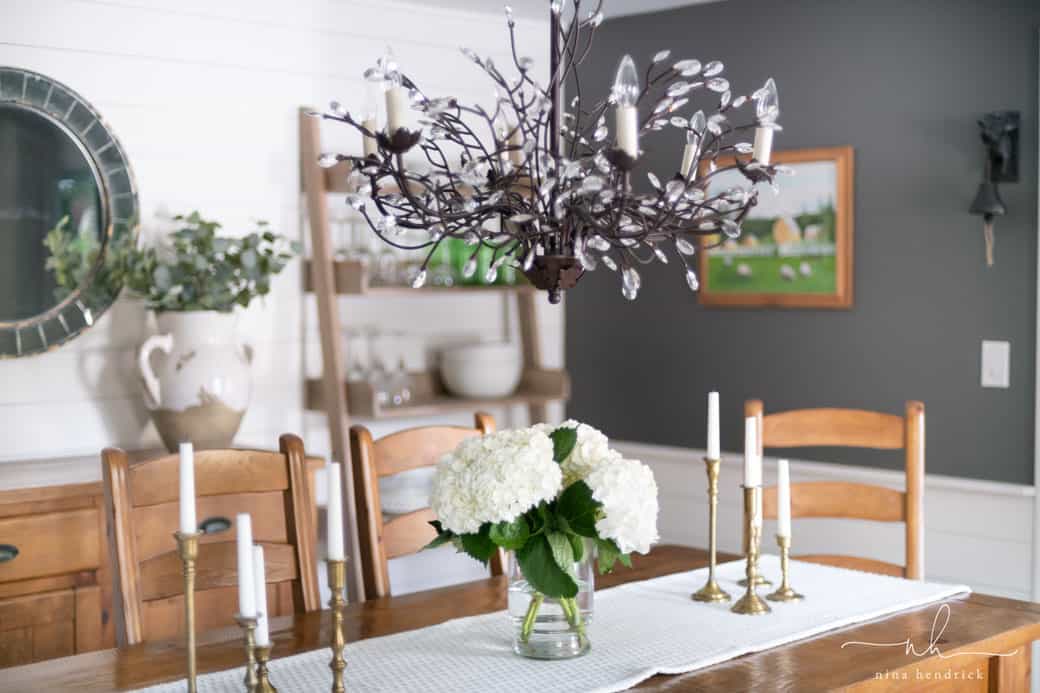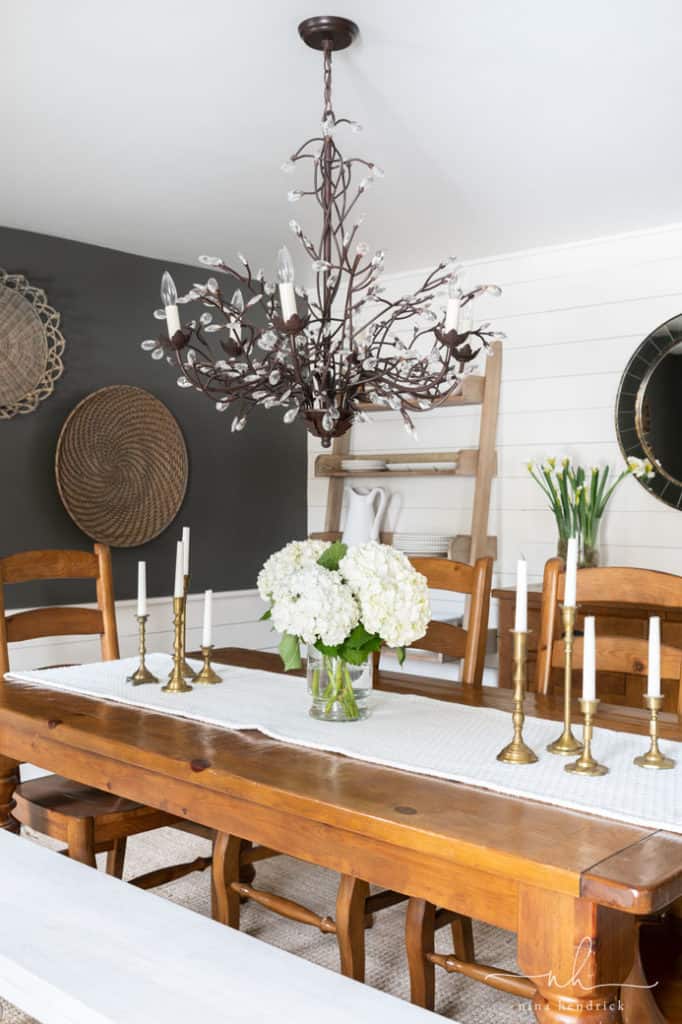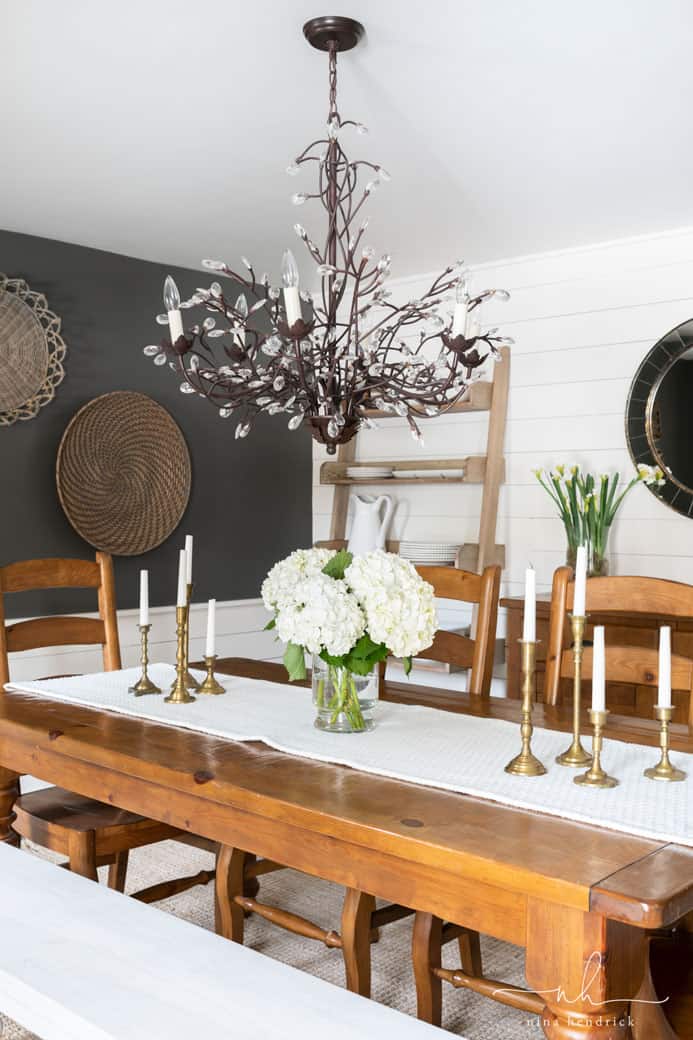 There are a couple of tiny things left to do in this dining room makeover, like adding the bar cart and crown moulding. Overall, the dark paint color and smooth ceiling have made such a big difference. I'm so happy with the changes!