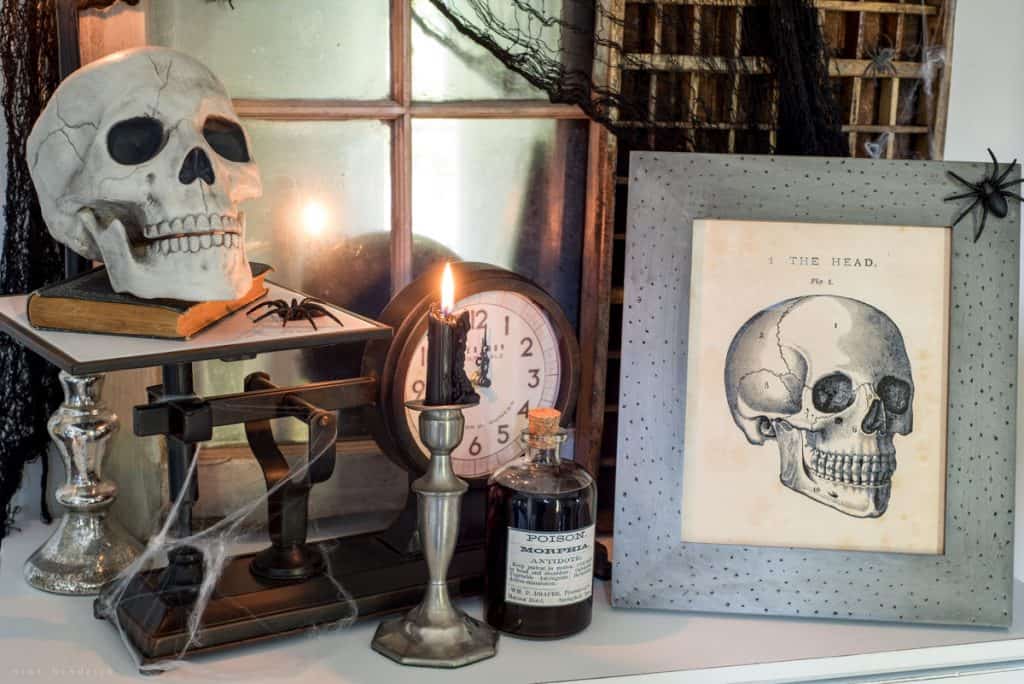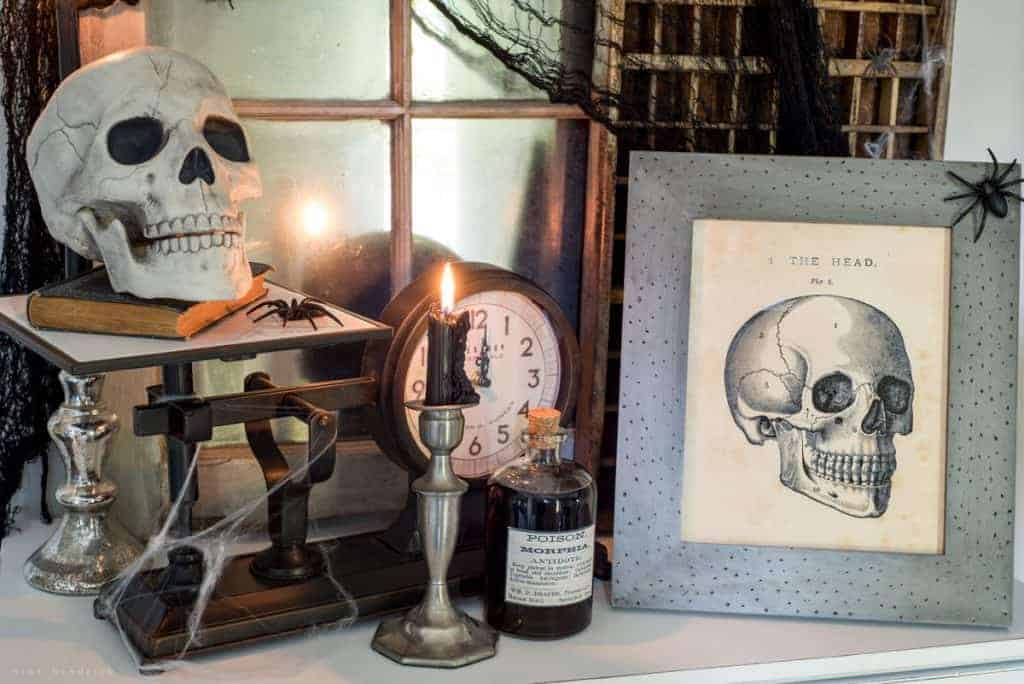 Enter… if you dare…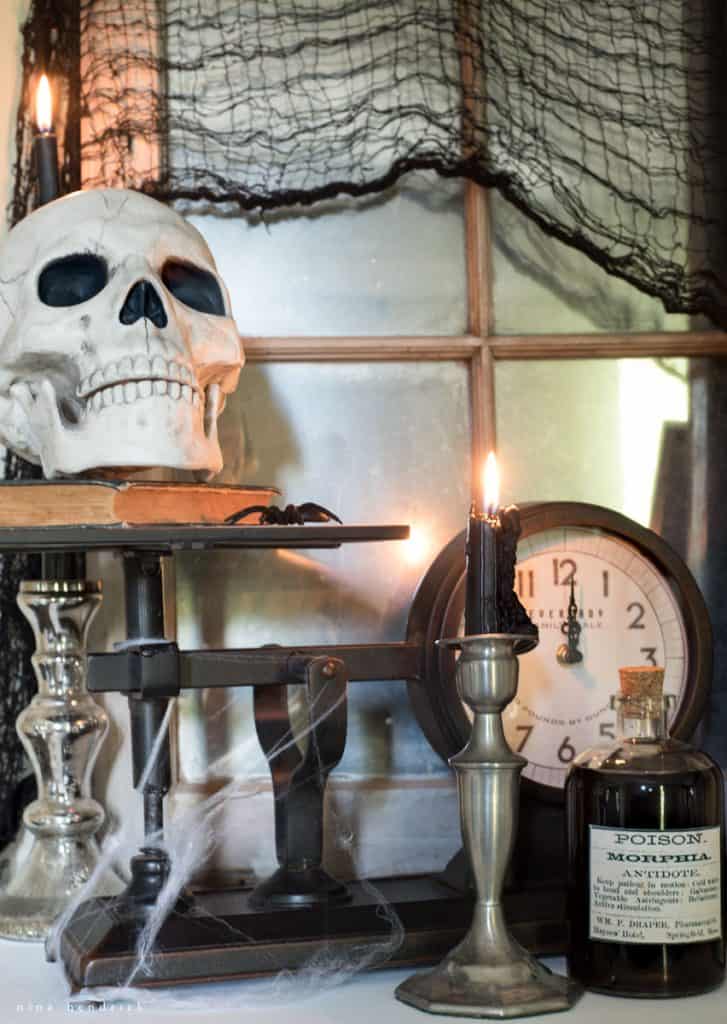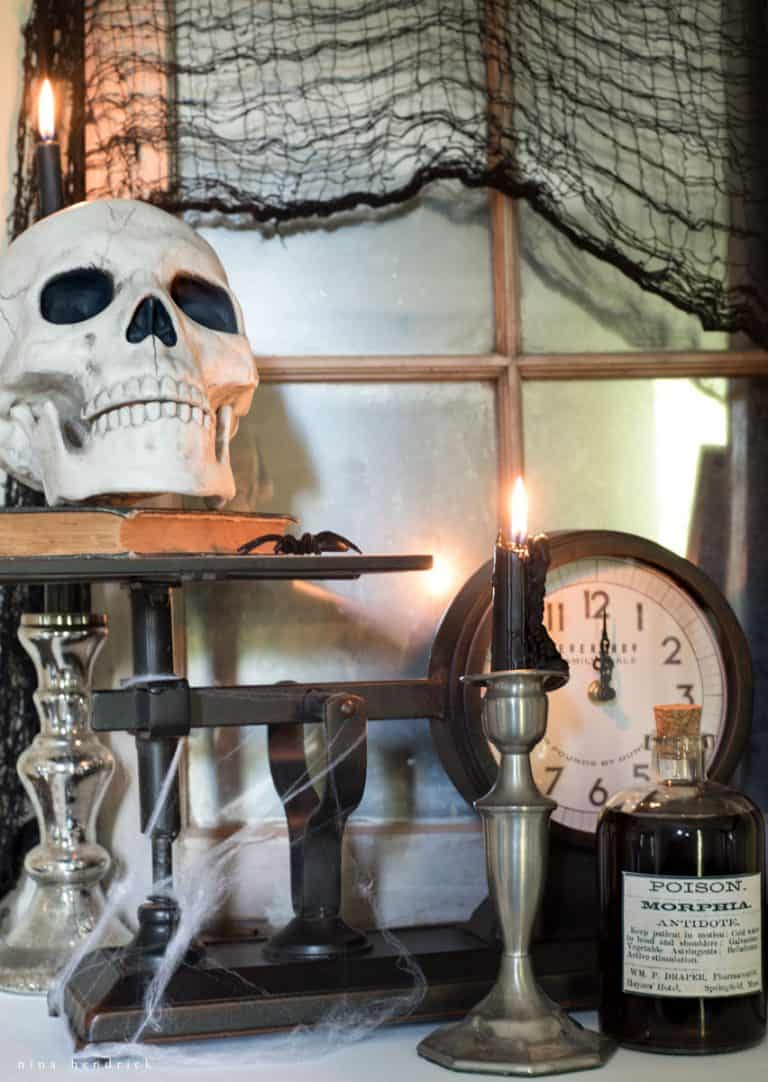 If you haven't figured it out by now, I'm one of those people who has a little too much fun with Halloween. When I say that this vignette is just me getting started, I mean it. We have graveyards to resurrect and giant spiders to hang from trees. Like everything else, I'm taking my time this year as inspiration strikes.
I'm joining Tammy from Pink Peppermint Designs for a Halloween Home Tour. You can start the tour back at her blog. If you're coming in from Lindsay Hill Interiors, welcome!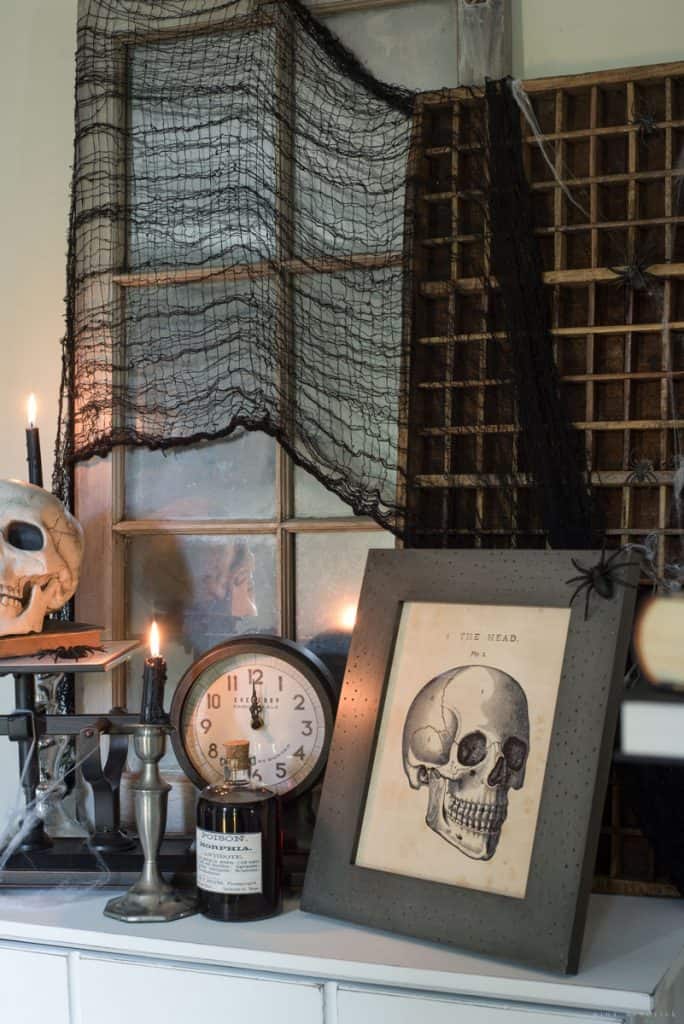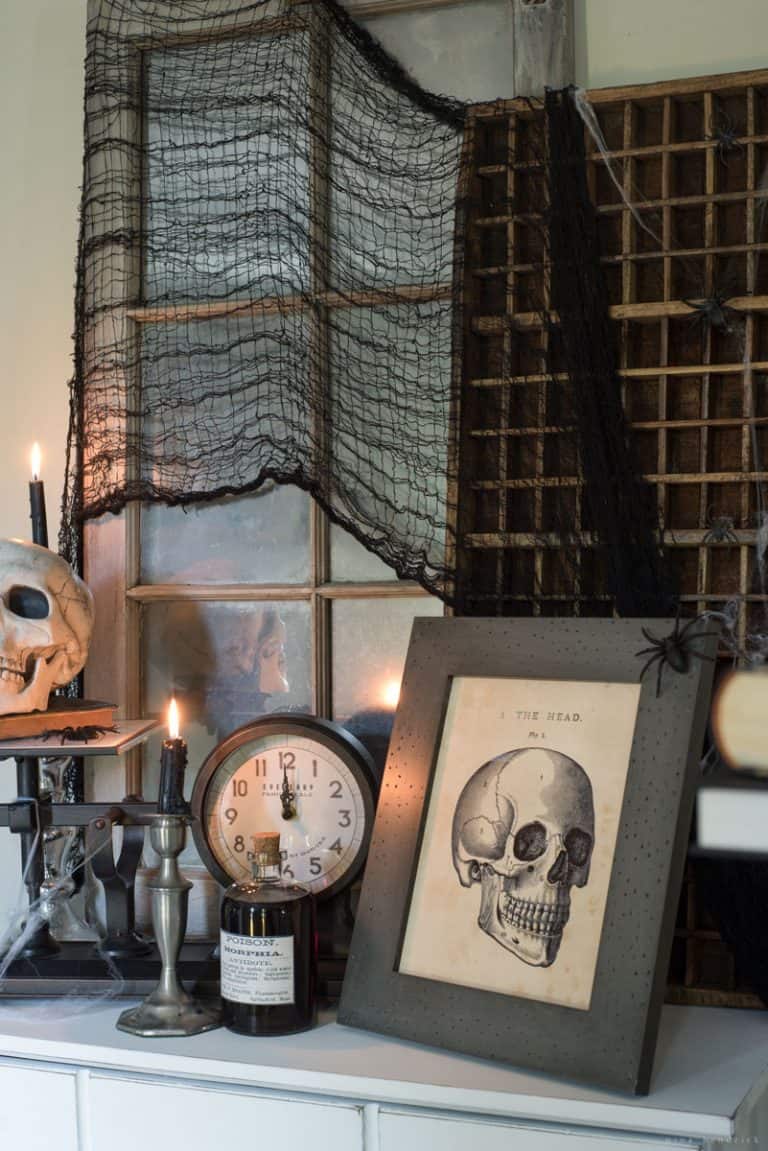 My vignette this year is based on a vintage anatomical study of the skull. I will be sharing the free printable tomorrow. I loved the reflection of the skull in the mirror in this photo.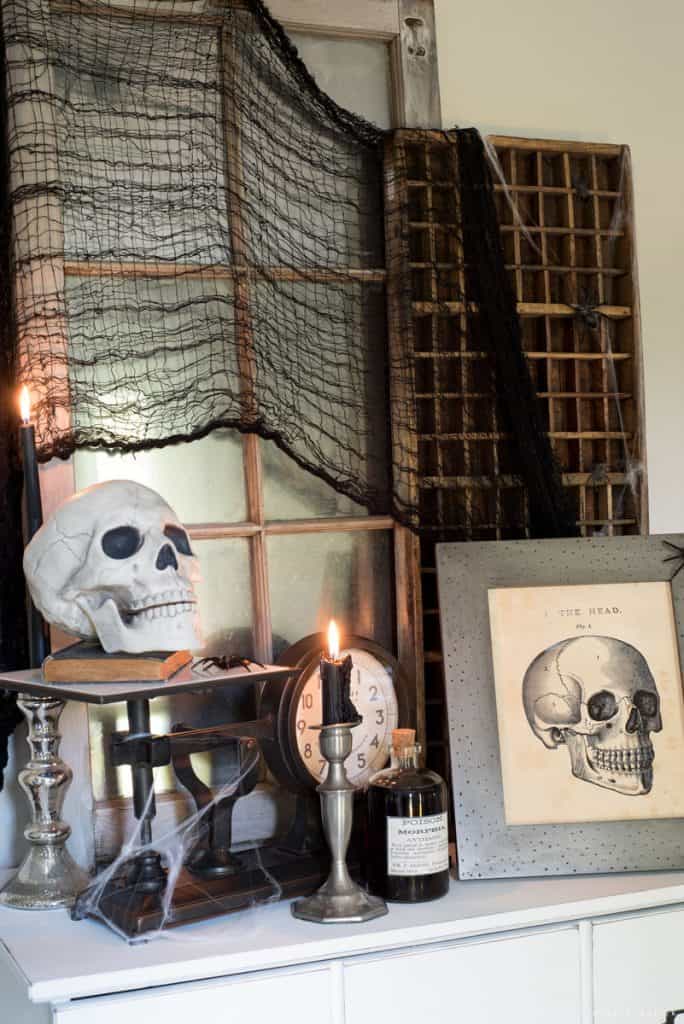 I'm superstitious (surprised?) and always a little worried about actually burning black candles in my home each year. Surely it has to have some negative connotations?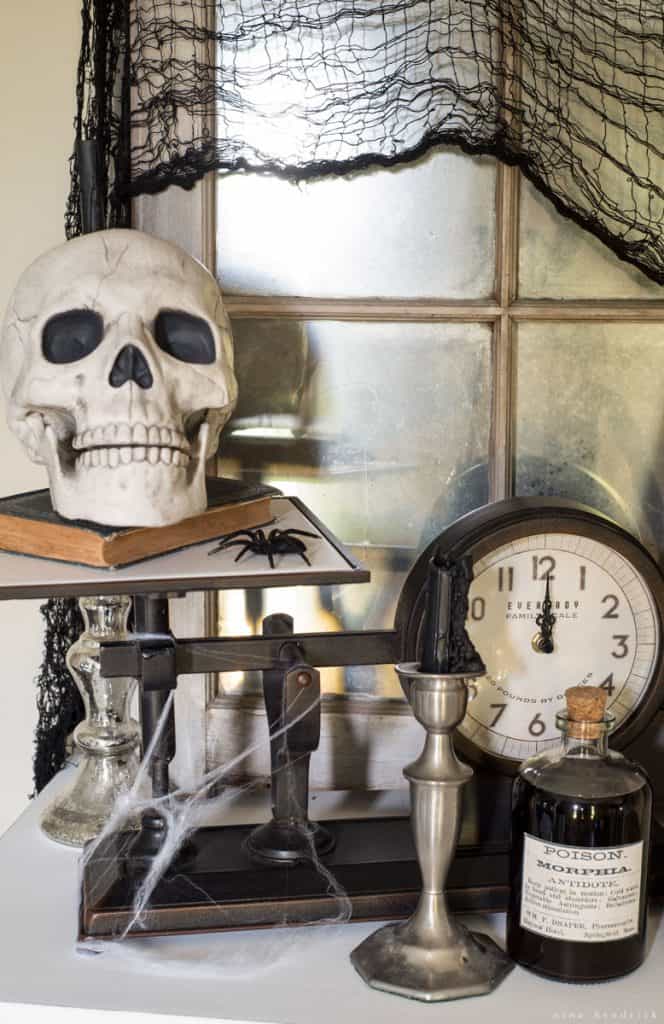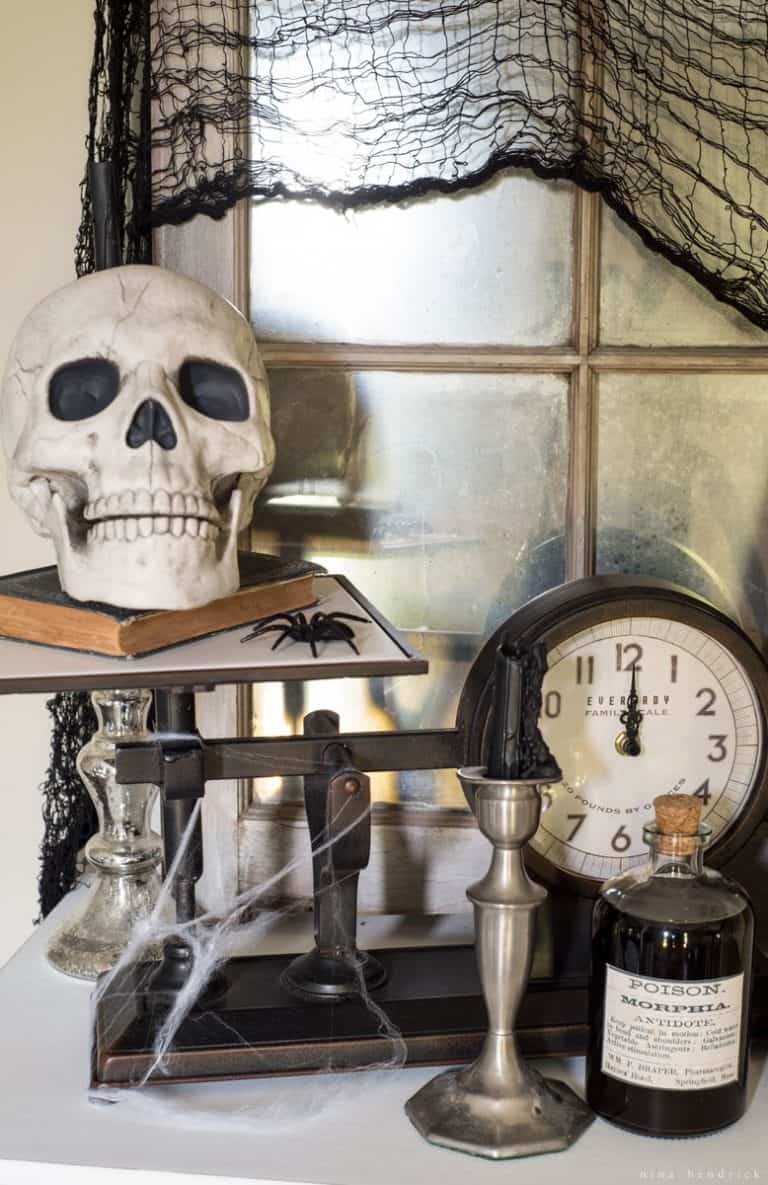 Like my entire theme this year, this is based on an old Apothecary. I've done a variation of this theme in previous years and have been collecting bottles and other little artifacts, but this year I was inspired by the apothecaries on the show Outlander. Seriously, if you have a minute… so much fun (and such a great book series/show!).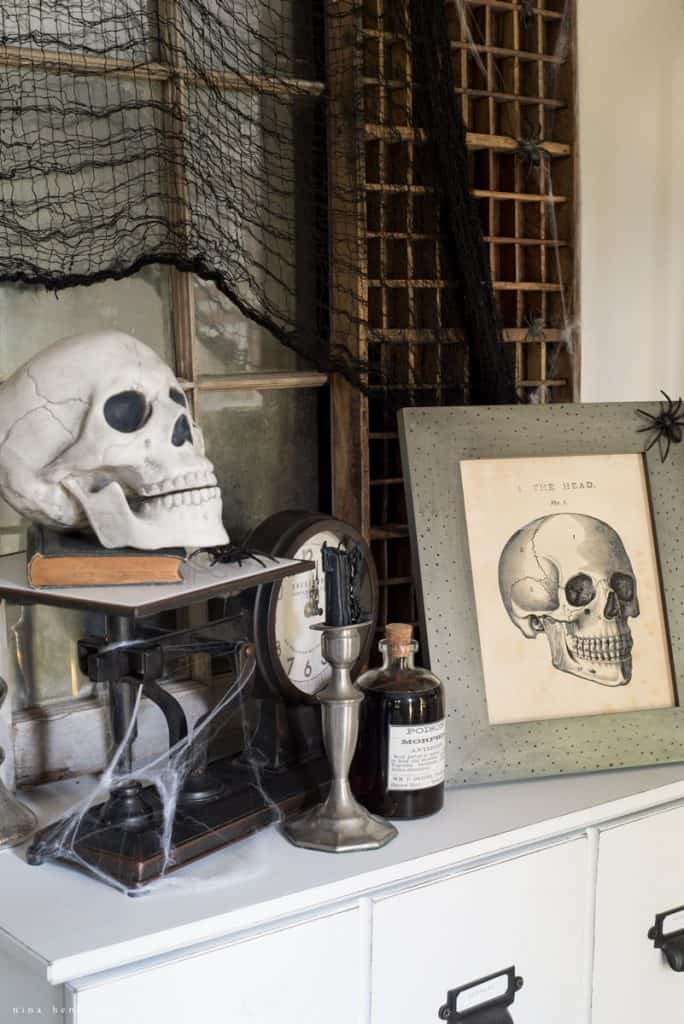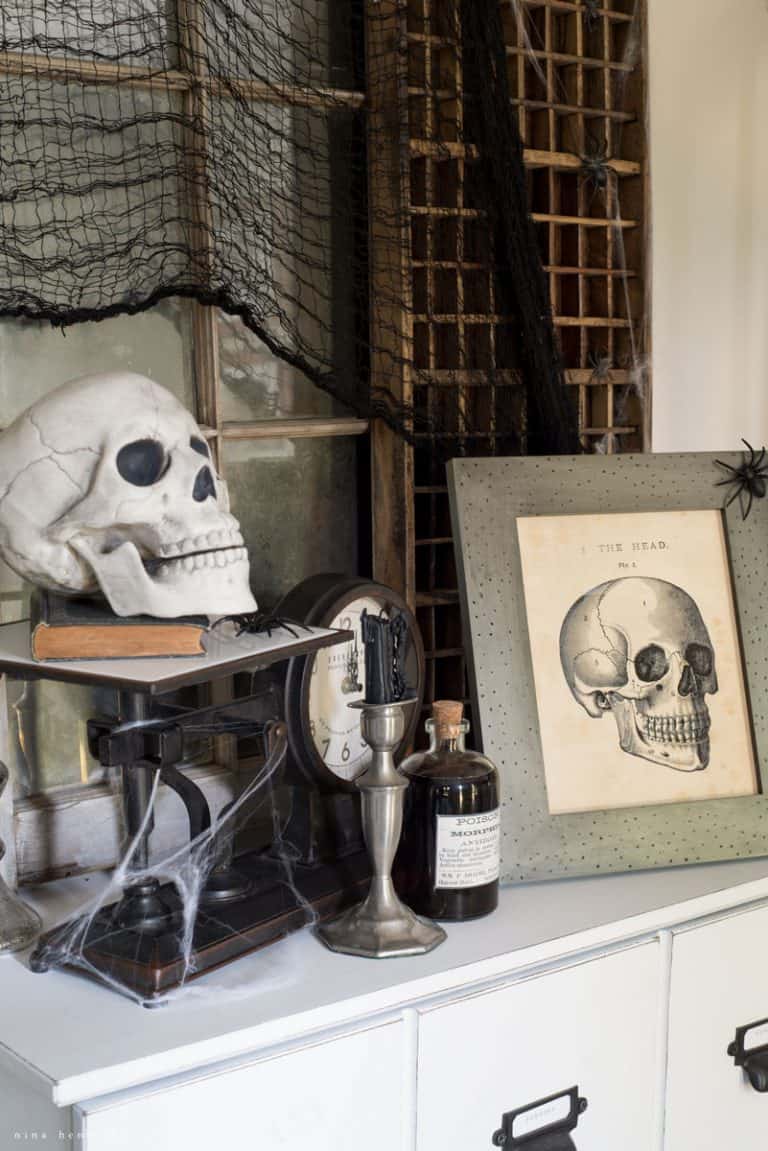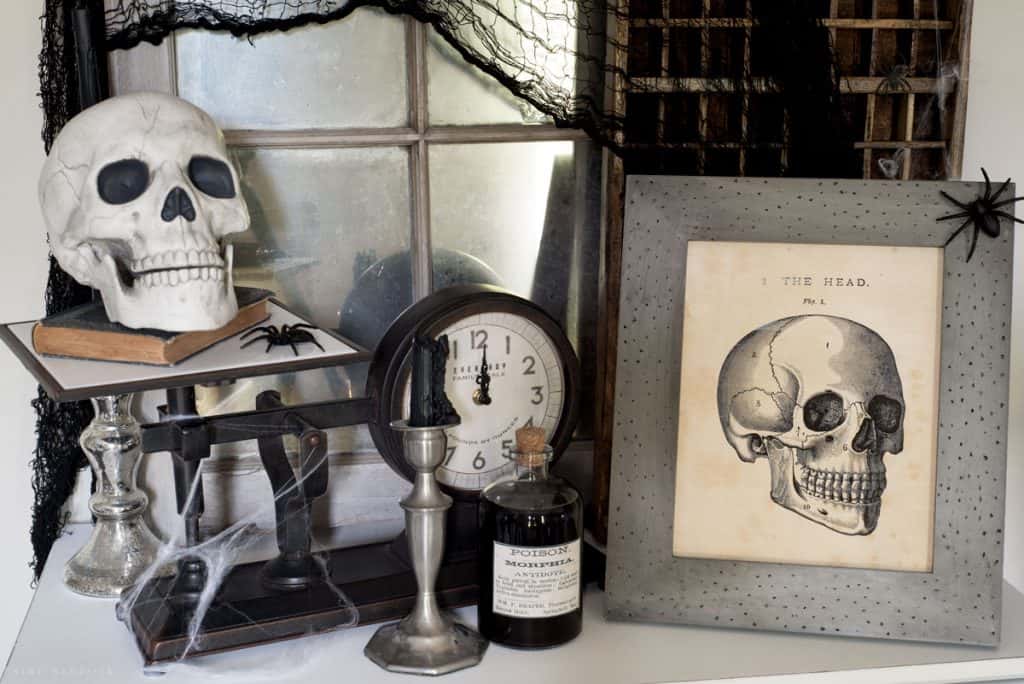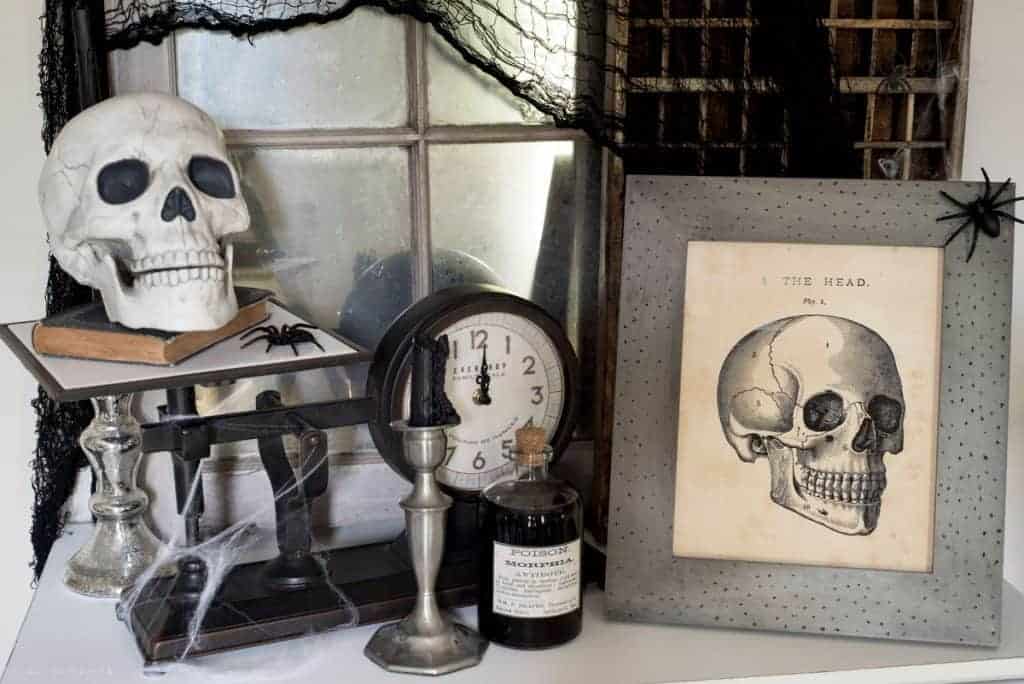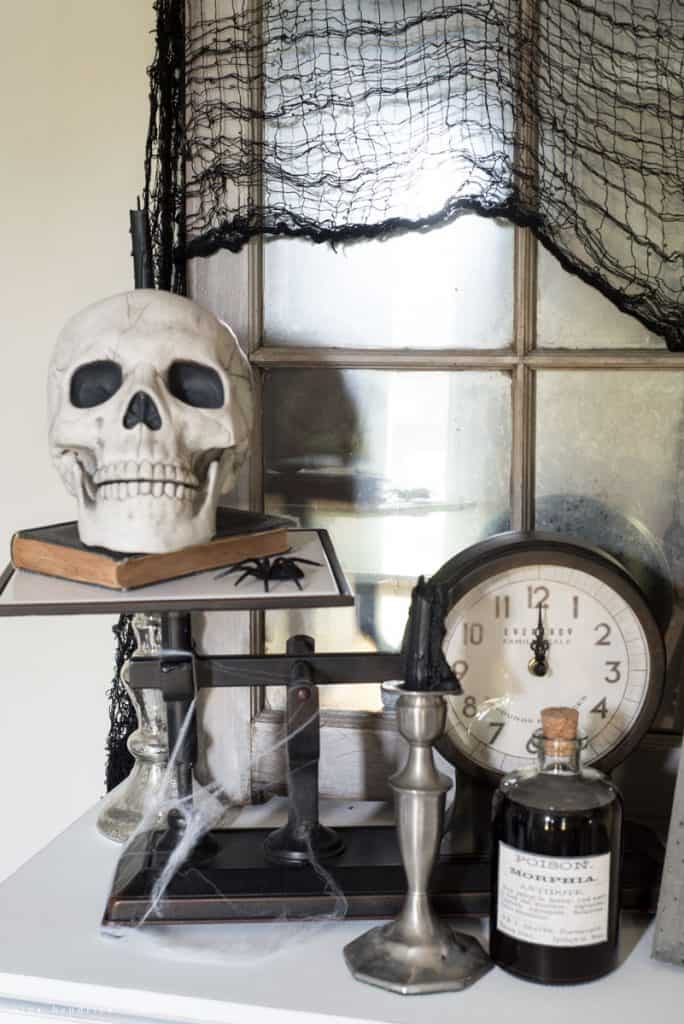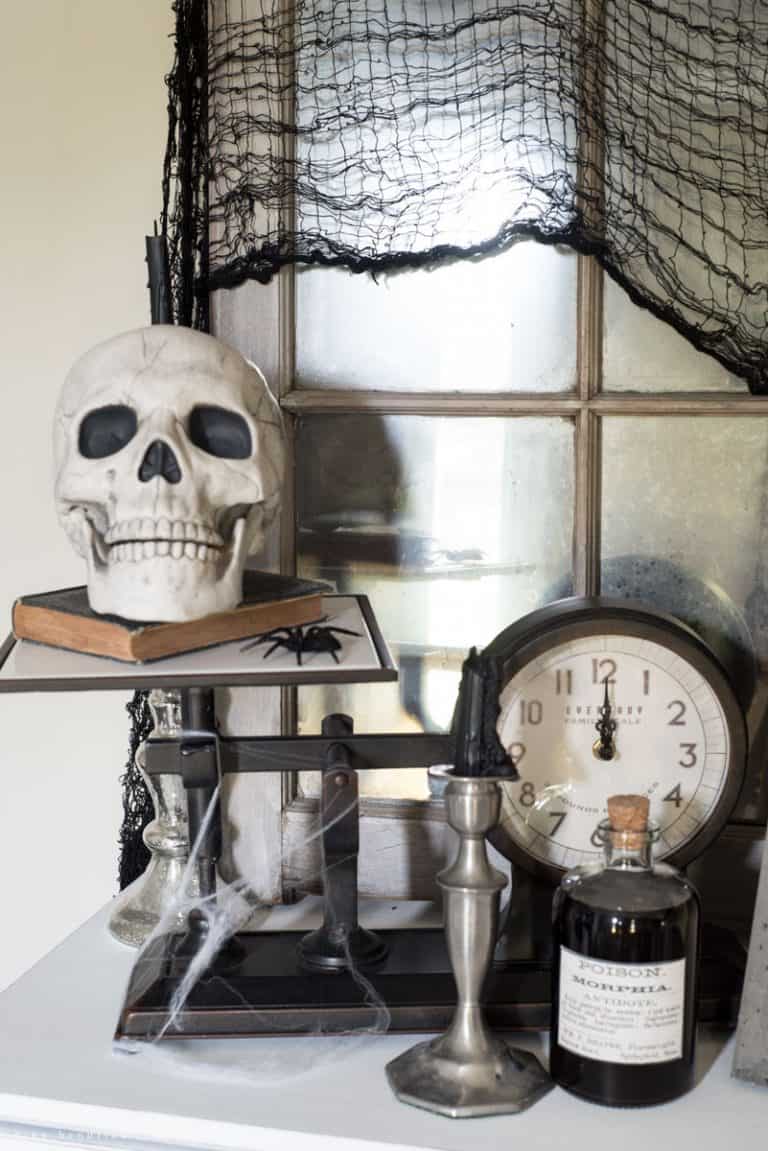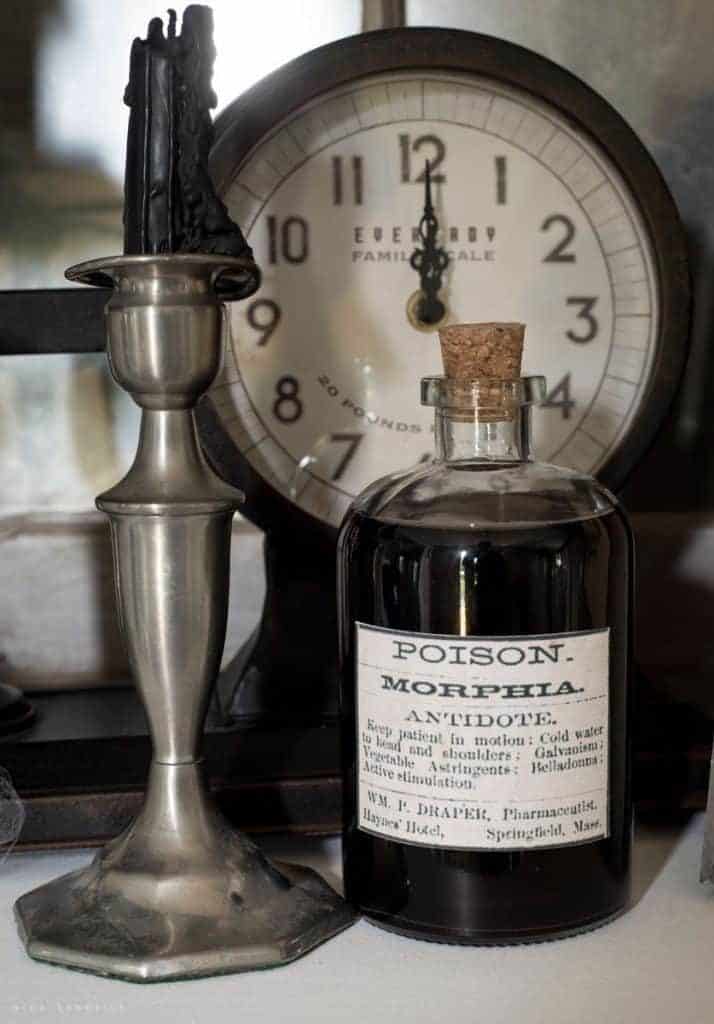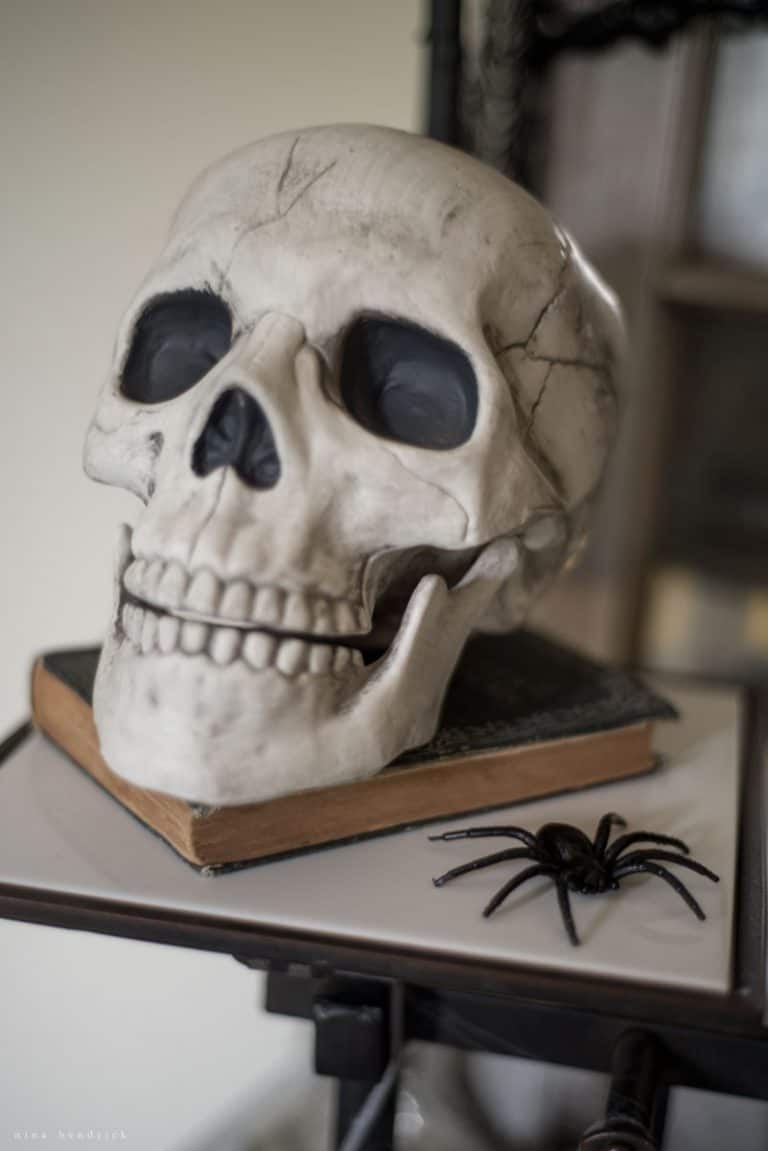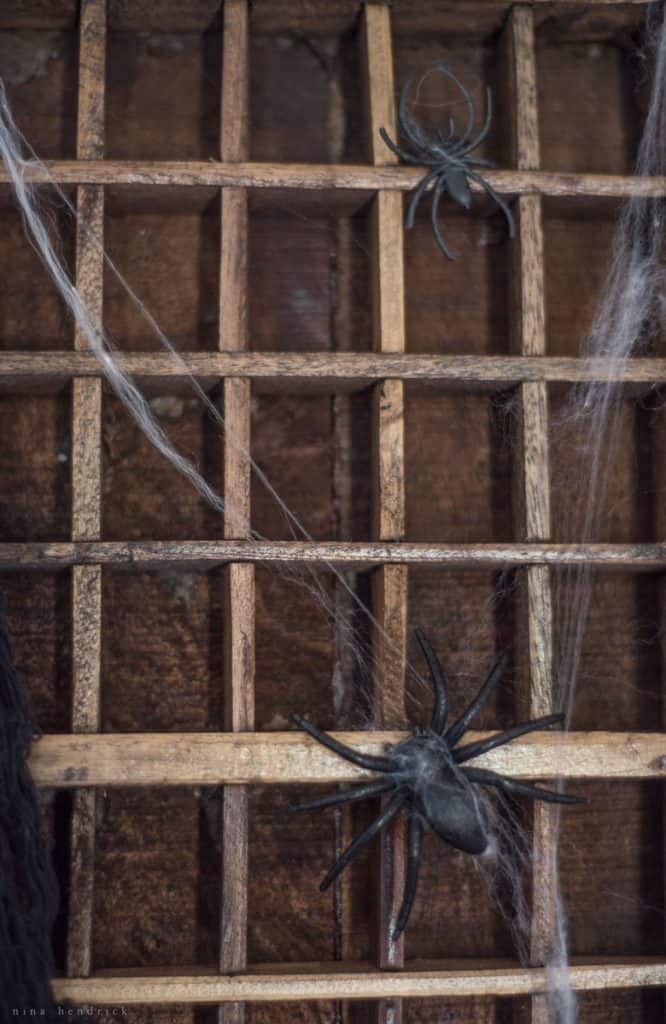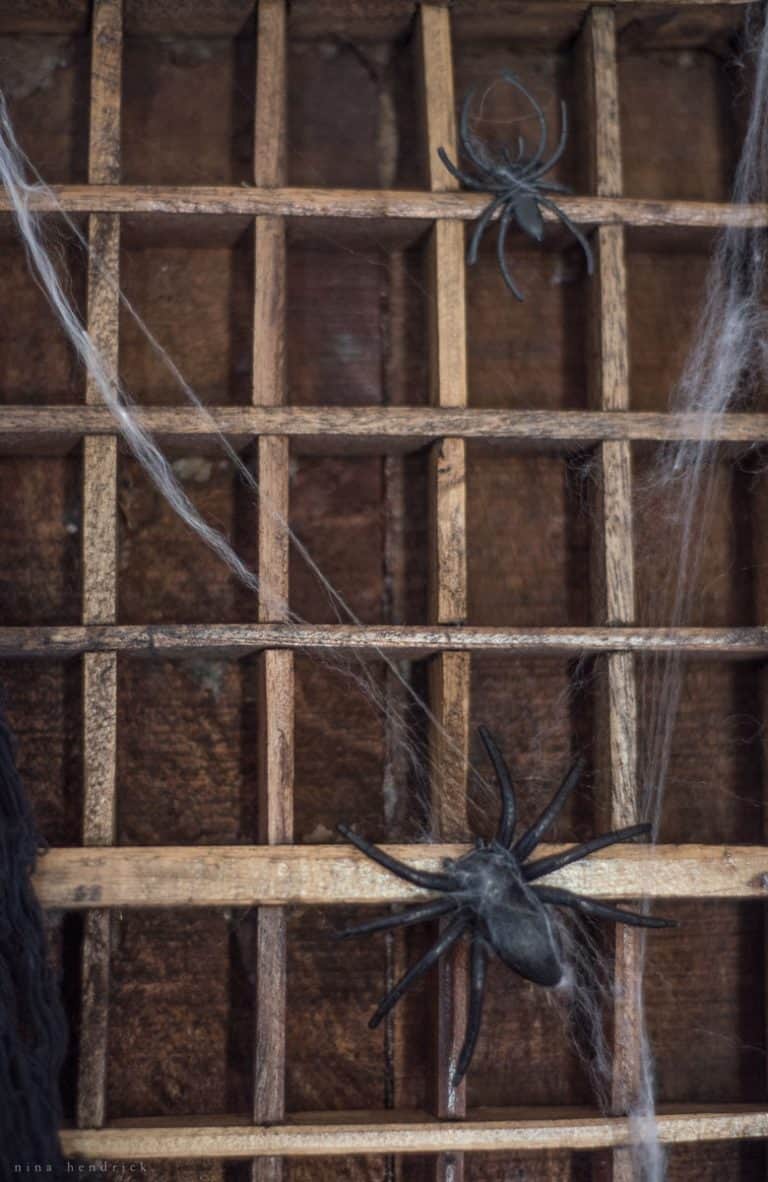 Creepy crawly spiders adorn my vintage printer's drawer.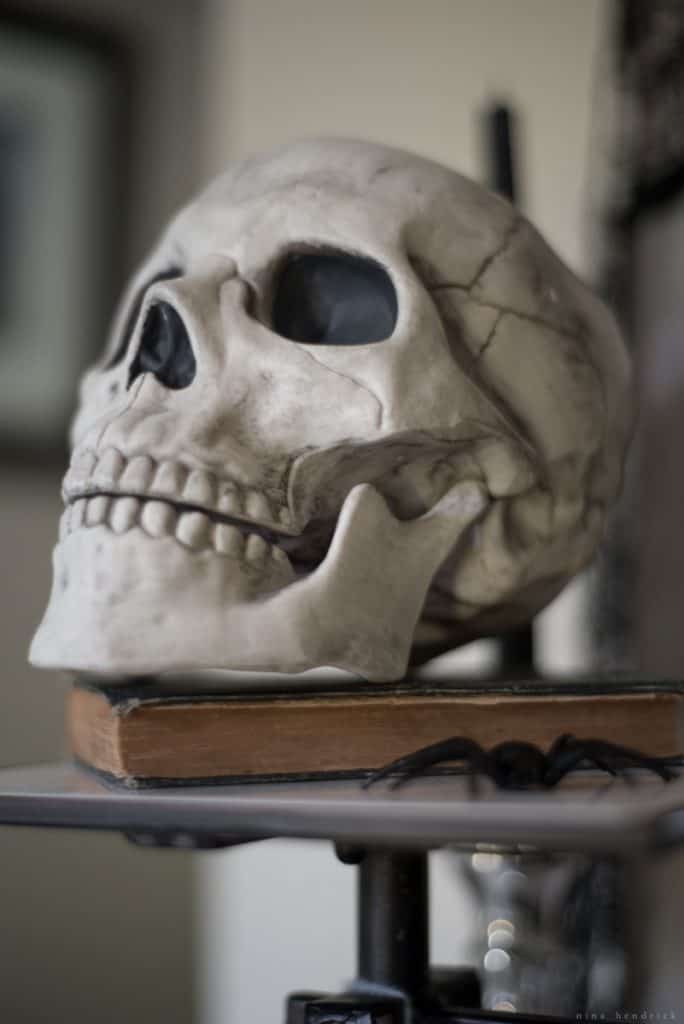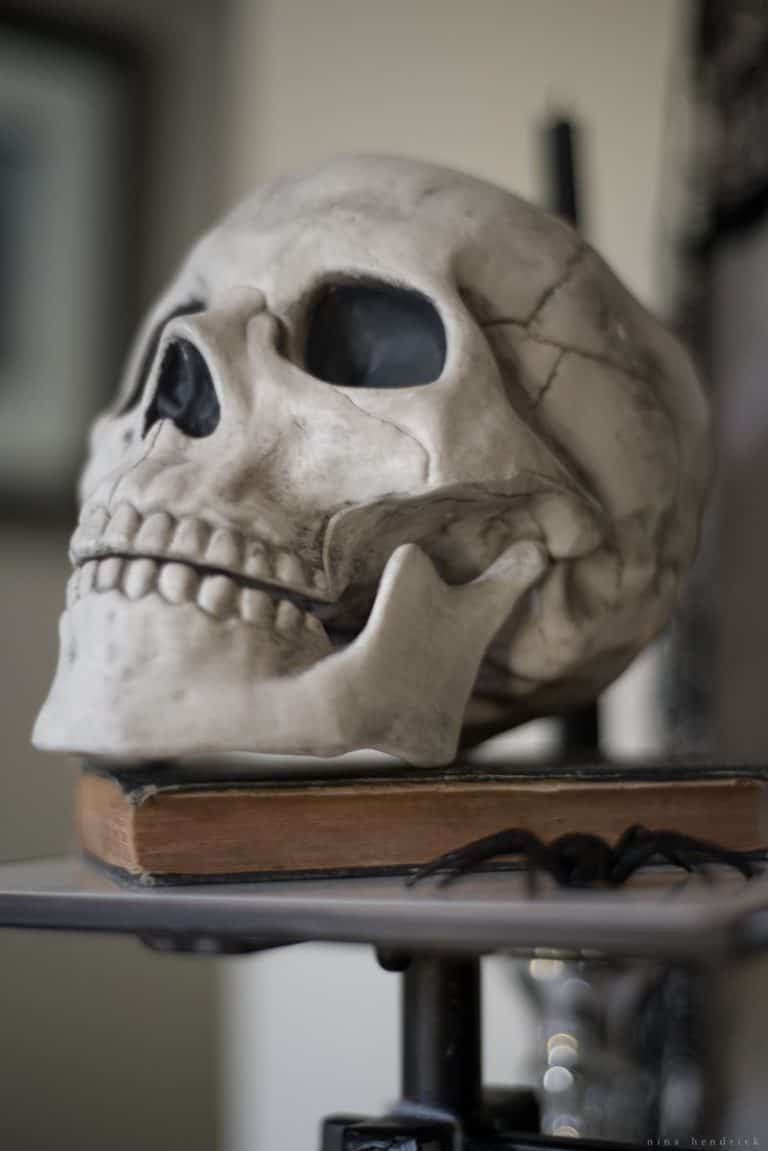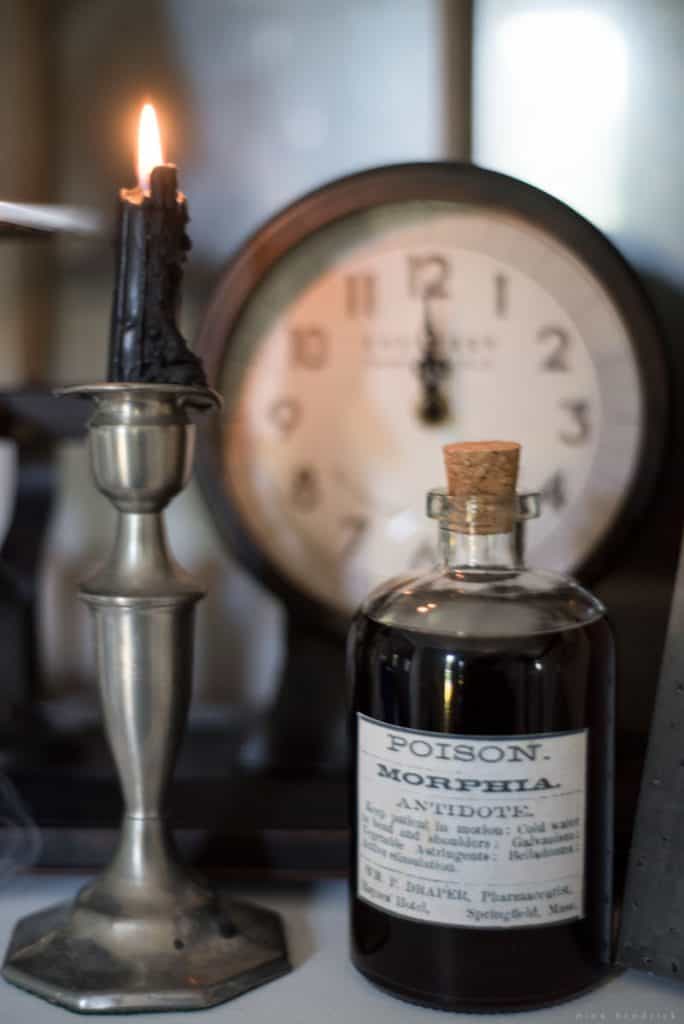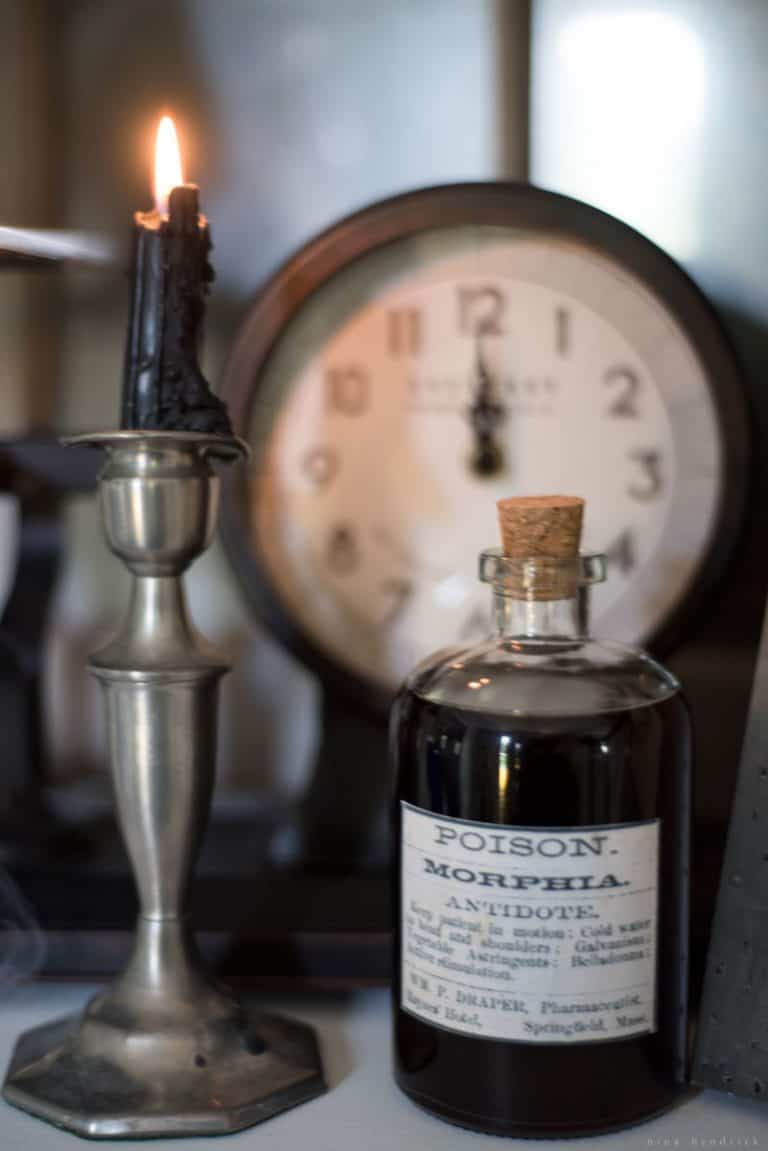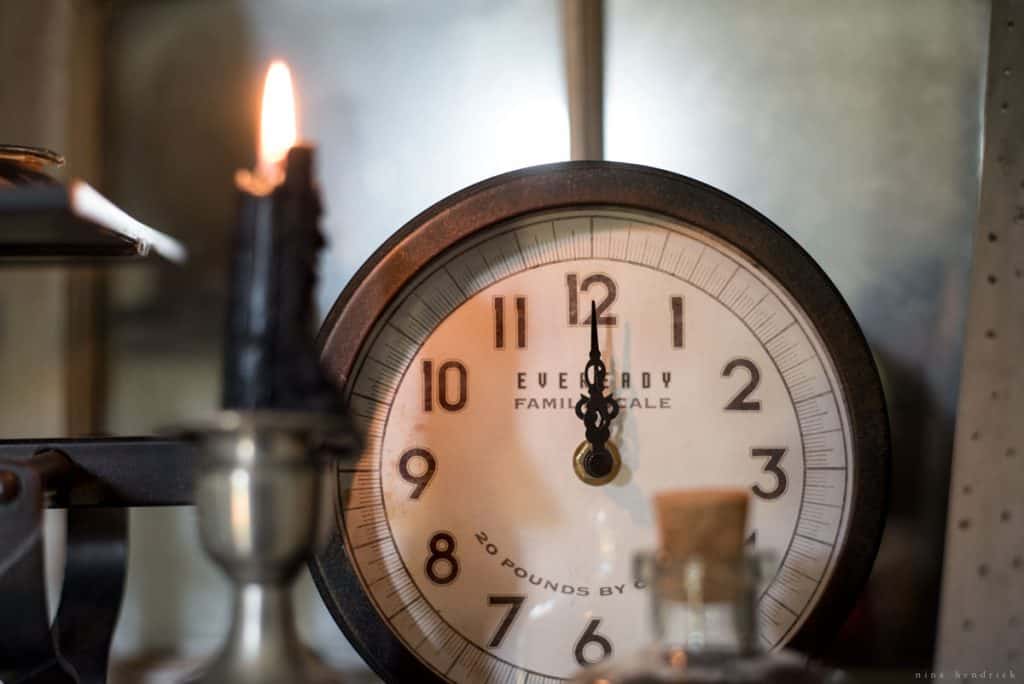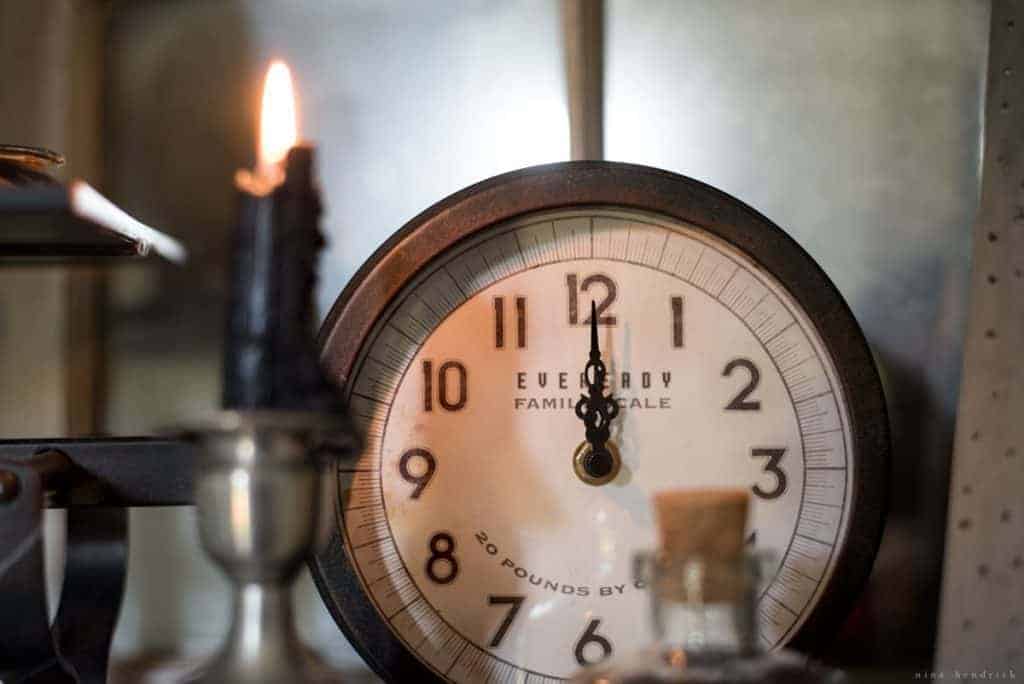 The clock had to be set to the witching hour, of course.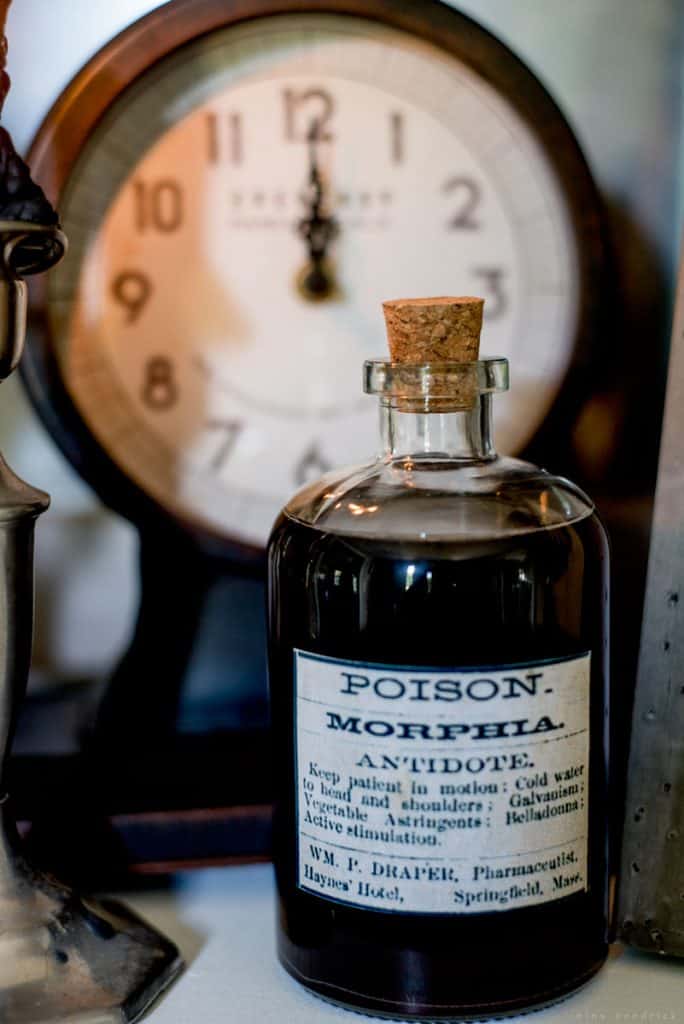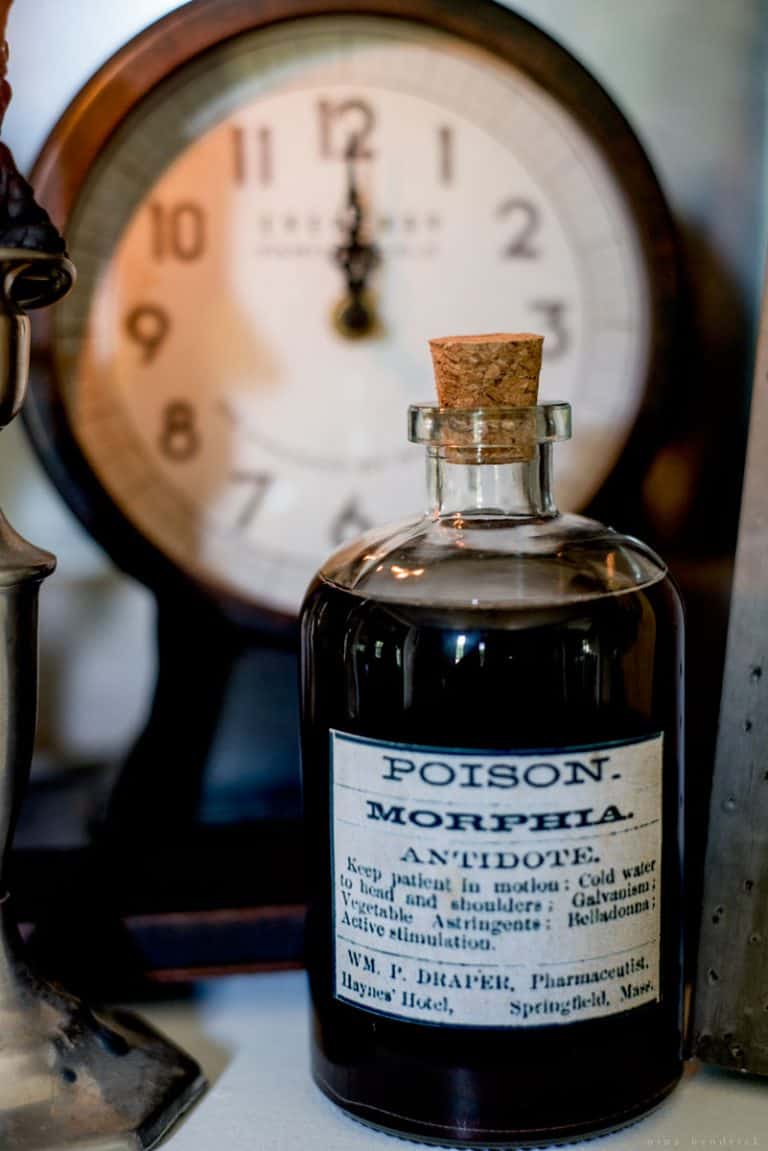 The poison is diet soda. Just a little joke between Mack and I (diet soda is my poison of choice).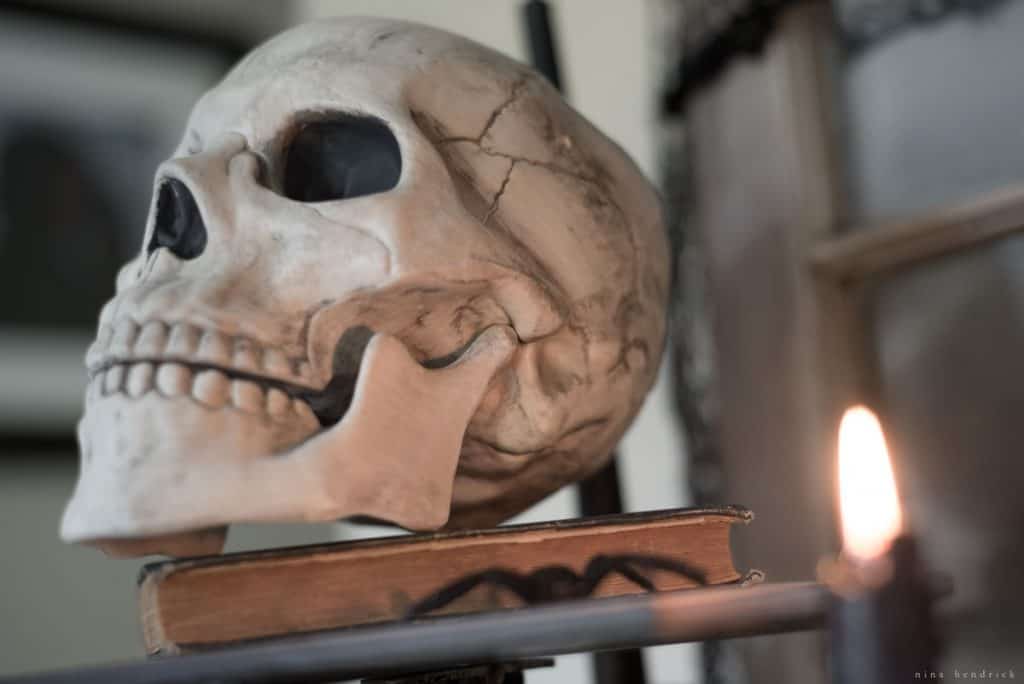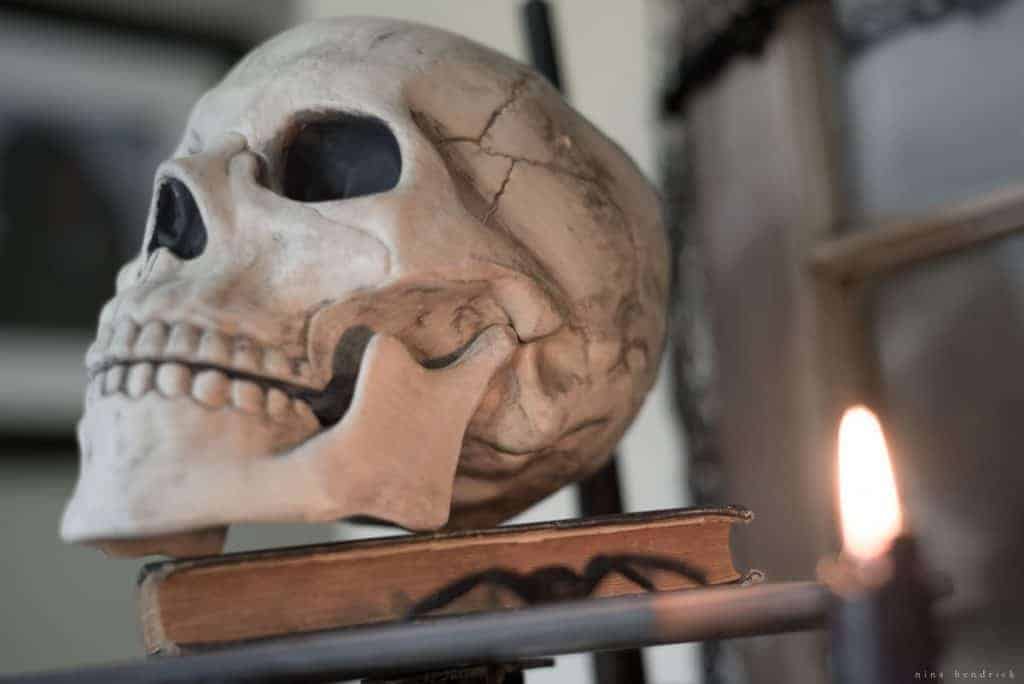 I had fun photographing close-ups of the skull. Check out those textures!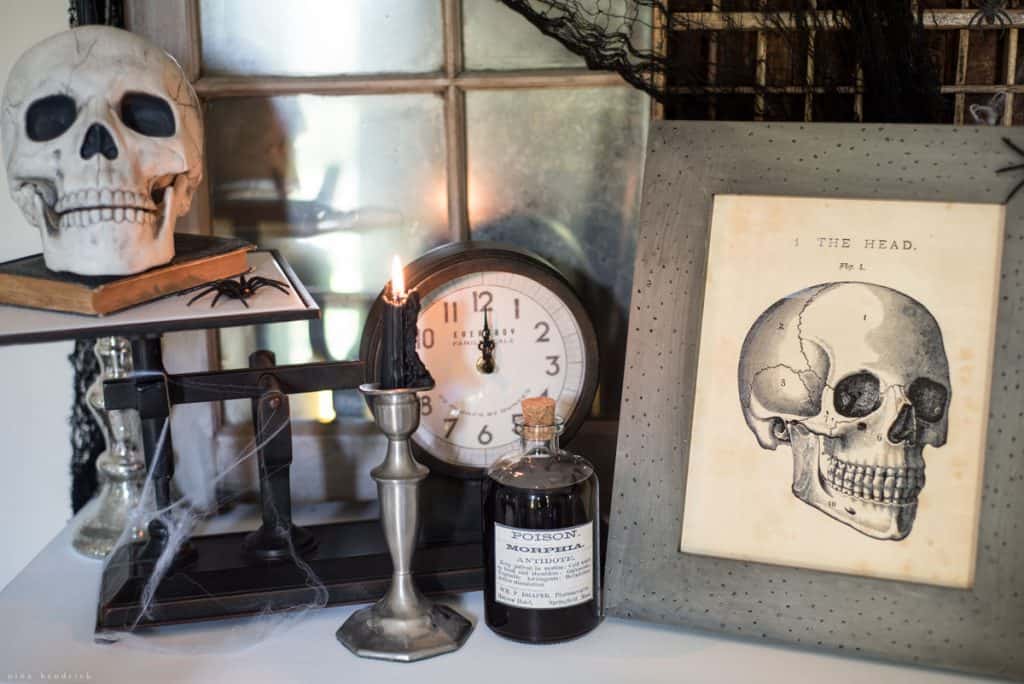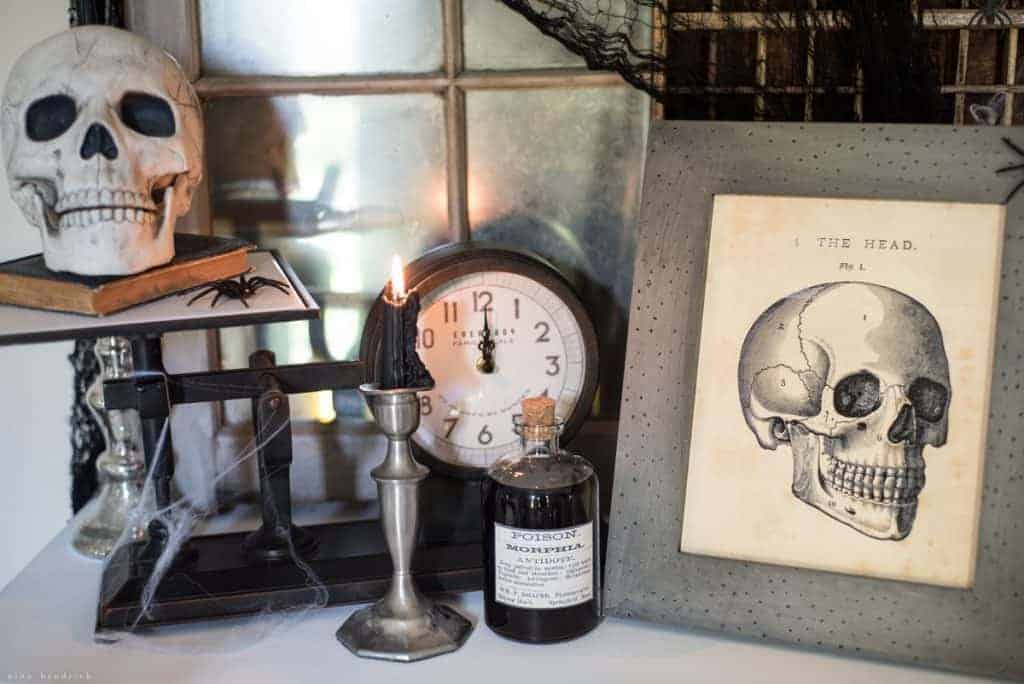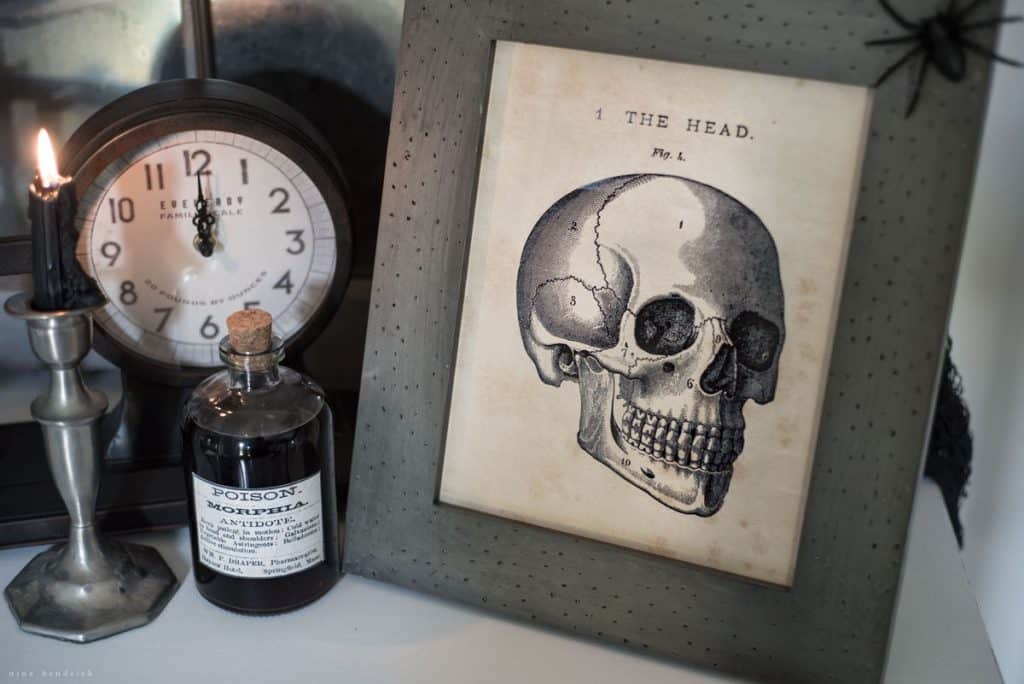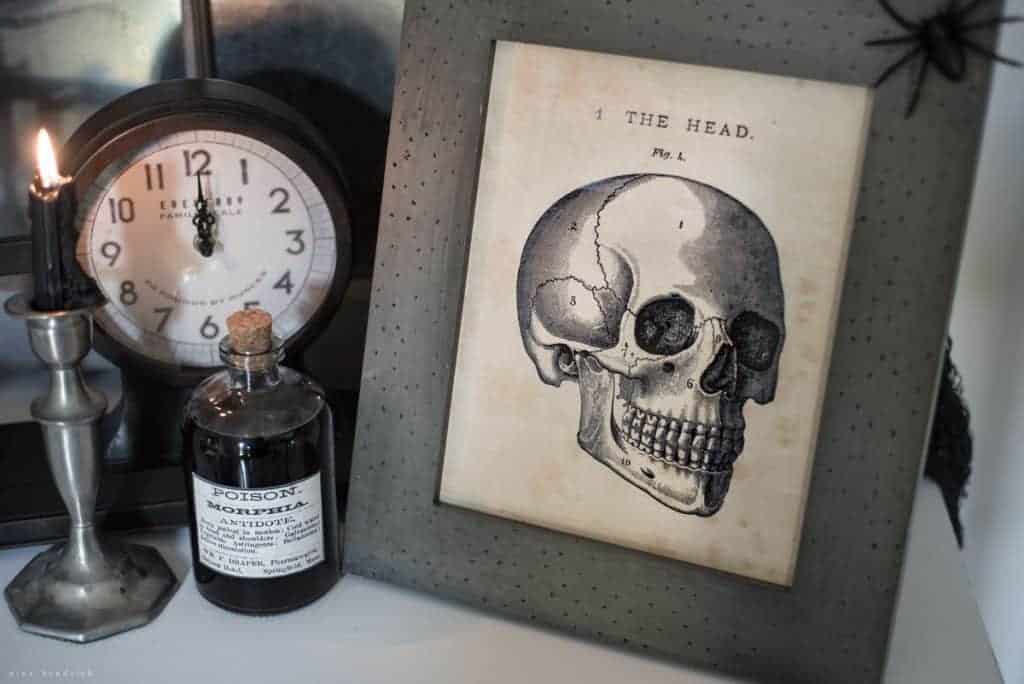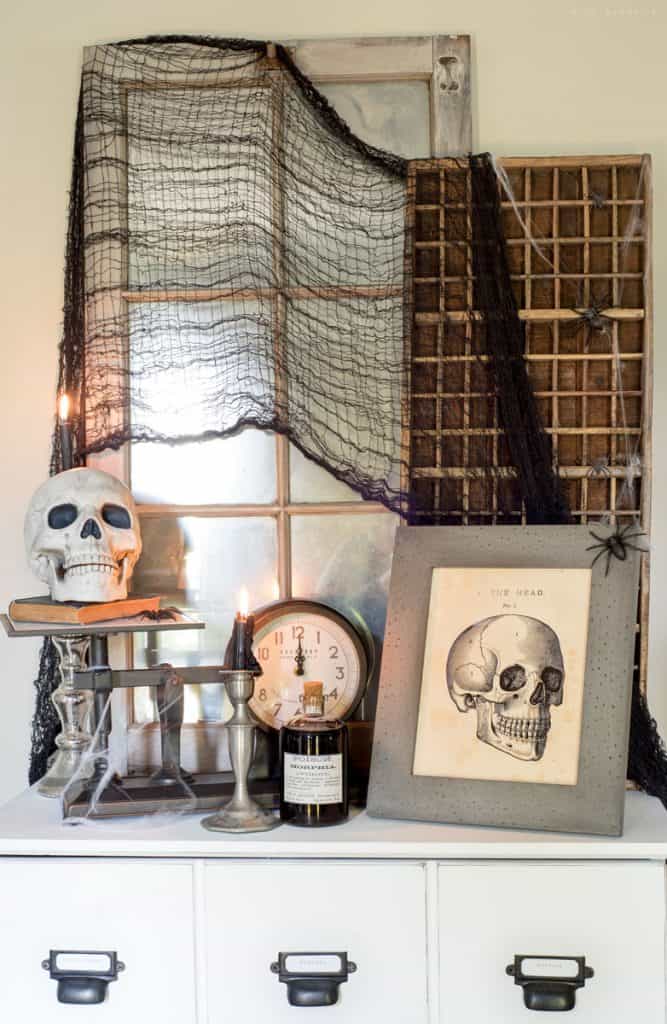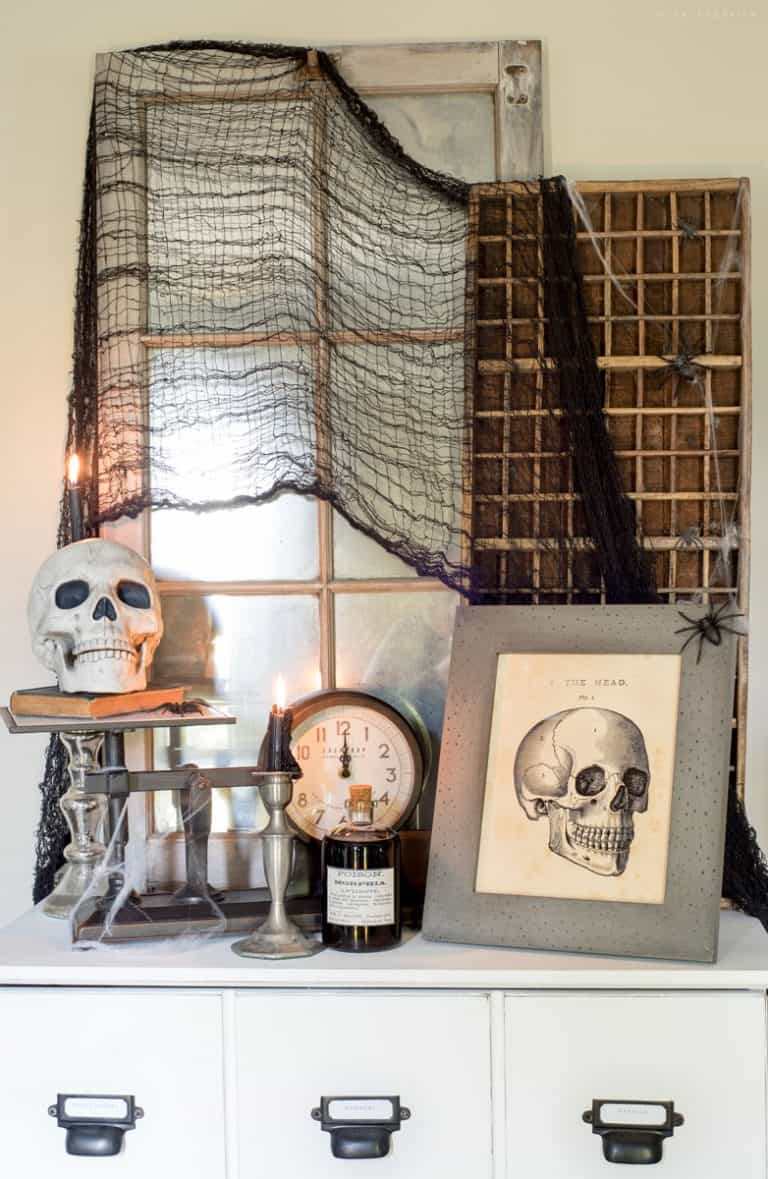 Make sure to stop by Blue Gray Gal next! Kelly went all out, I know you will love her amazing decor!
MONDAY
TUESDAY
Nina Hendrick Design (you are here!)