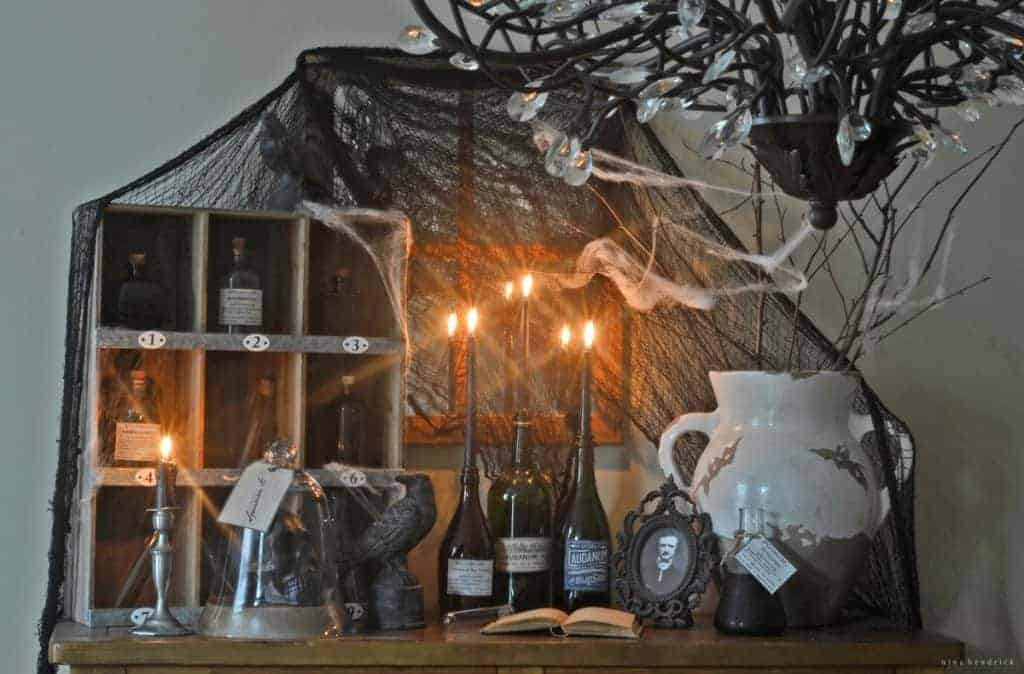 Gather inspiration from the "study" of a Victorian Mad Scientist in this ApotheScary Vignette and see all of his wares and experiments on display!

Isn't it so gratifying when something you envision actually comes out the way you want it to? I have actually been planning this vignette for years. That sounds dramatic, but it's true! I ended up spending so much time on this one scene that I decided to break my tour up into parts, and share my Halloween Foyer another day.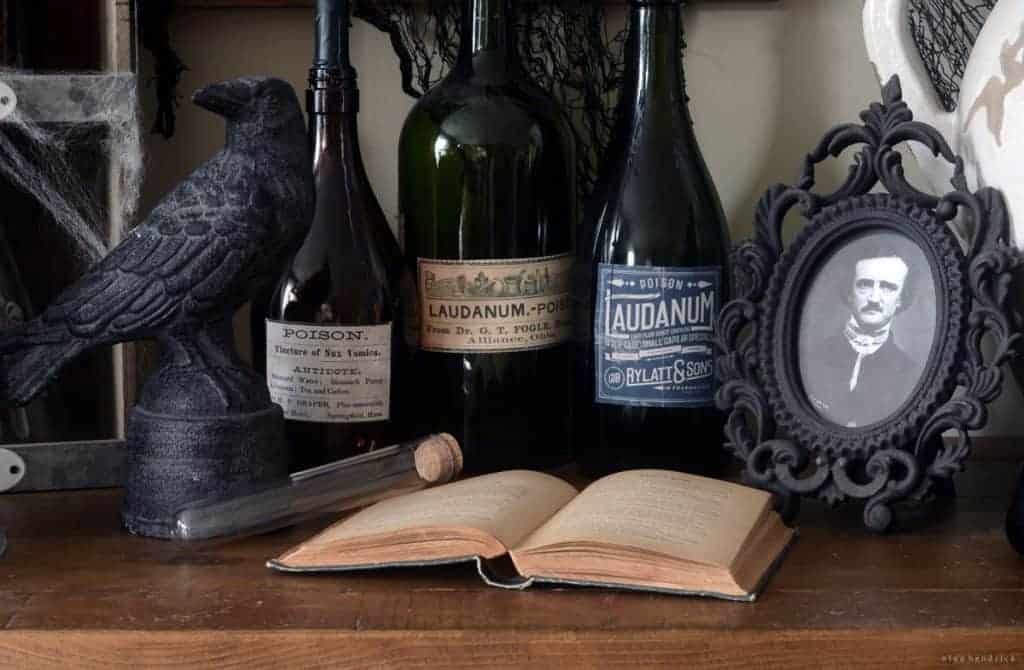 I may have gone a little overboard with this room, but I imagined it as the study of a Victorian Mad Scientist where he practiced his experiments with poison and antidotes and read spooky poems.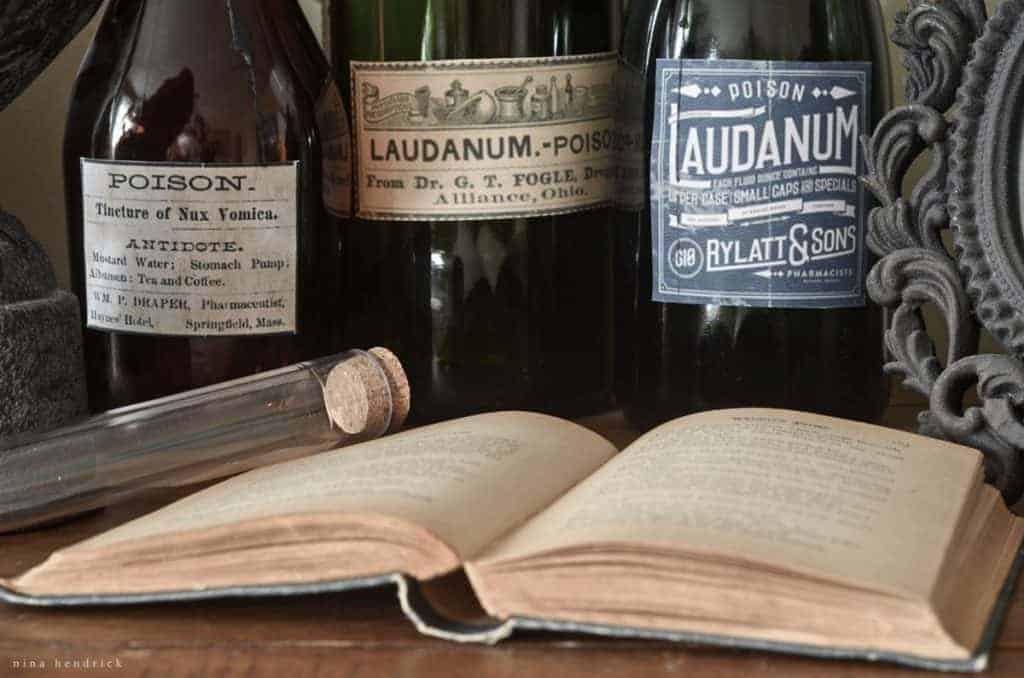 This book of Victorian poetry belonged to my Great-Grandparents. It actually has some spooky poems! Edgar Allen Poe, my muse for this vignette, and his raven Nevermore look on.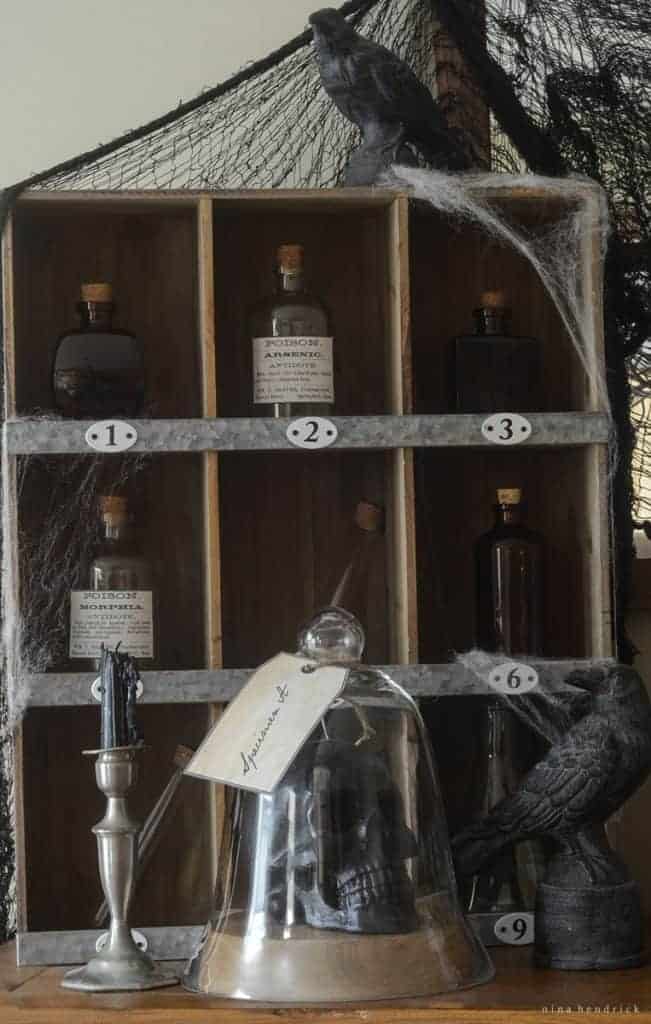 It's clear that things didn't go so well for "Specimen A". With a backdrop of apothecary cubbies filled with various "poisons", it's no wonder why!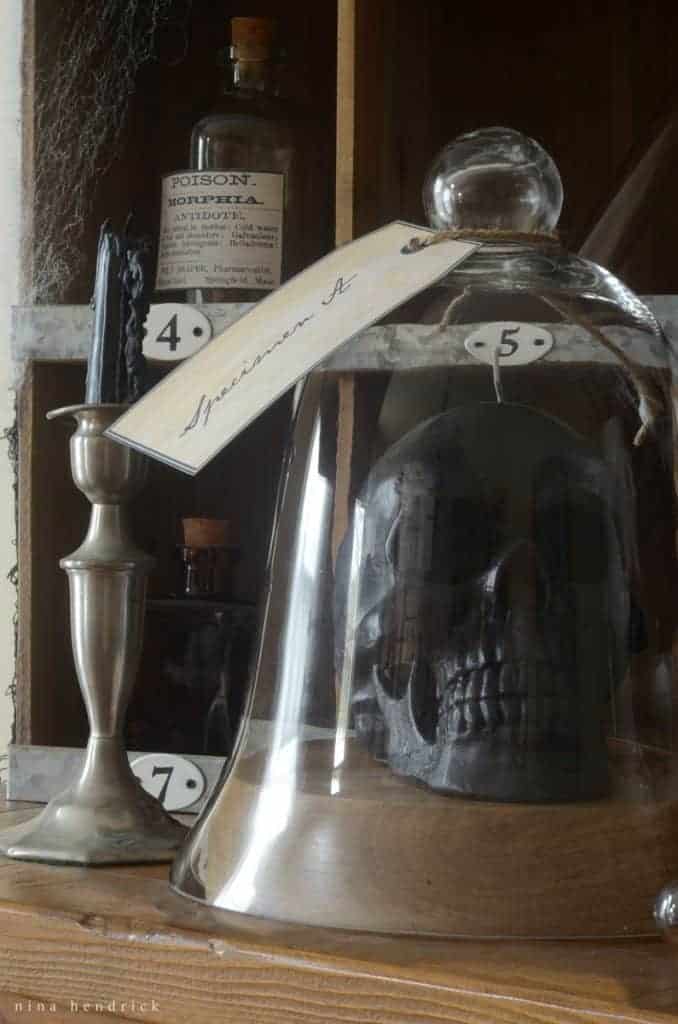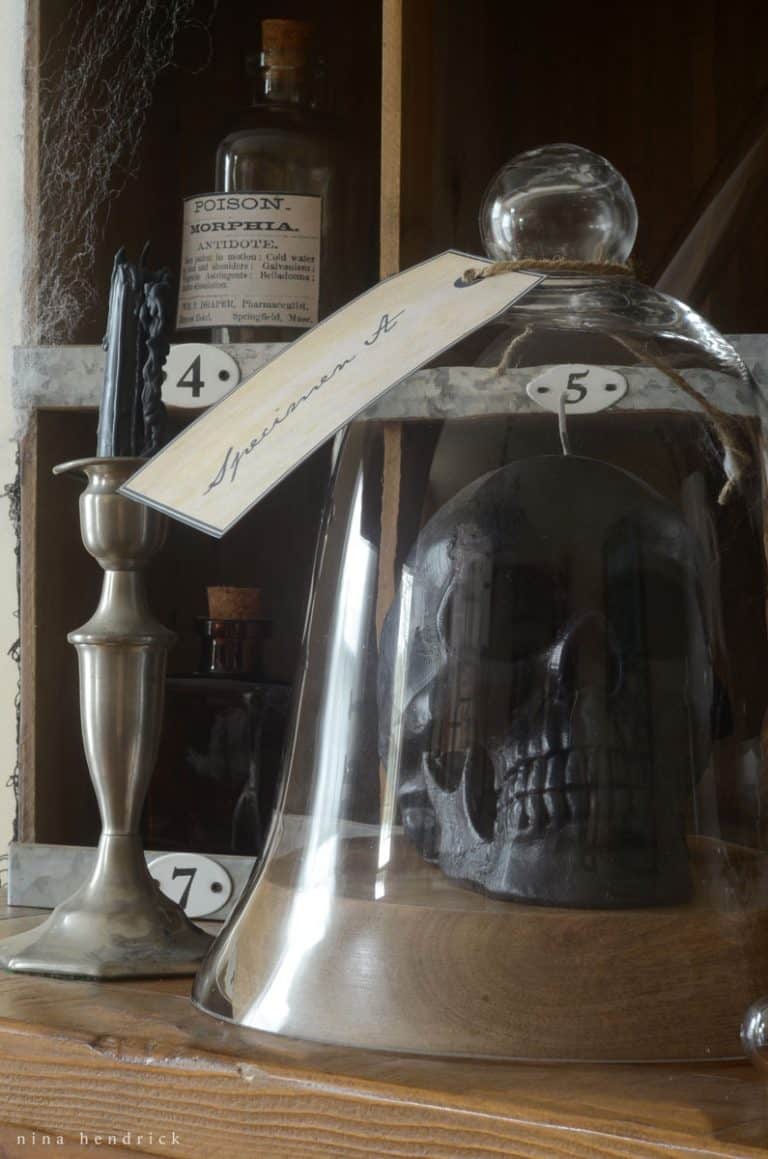 But there are also antidotes. I hope the Scientist used those on his later patients!
(All of the labels came from various sources over time- I googled "free apothecary labels")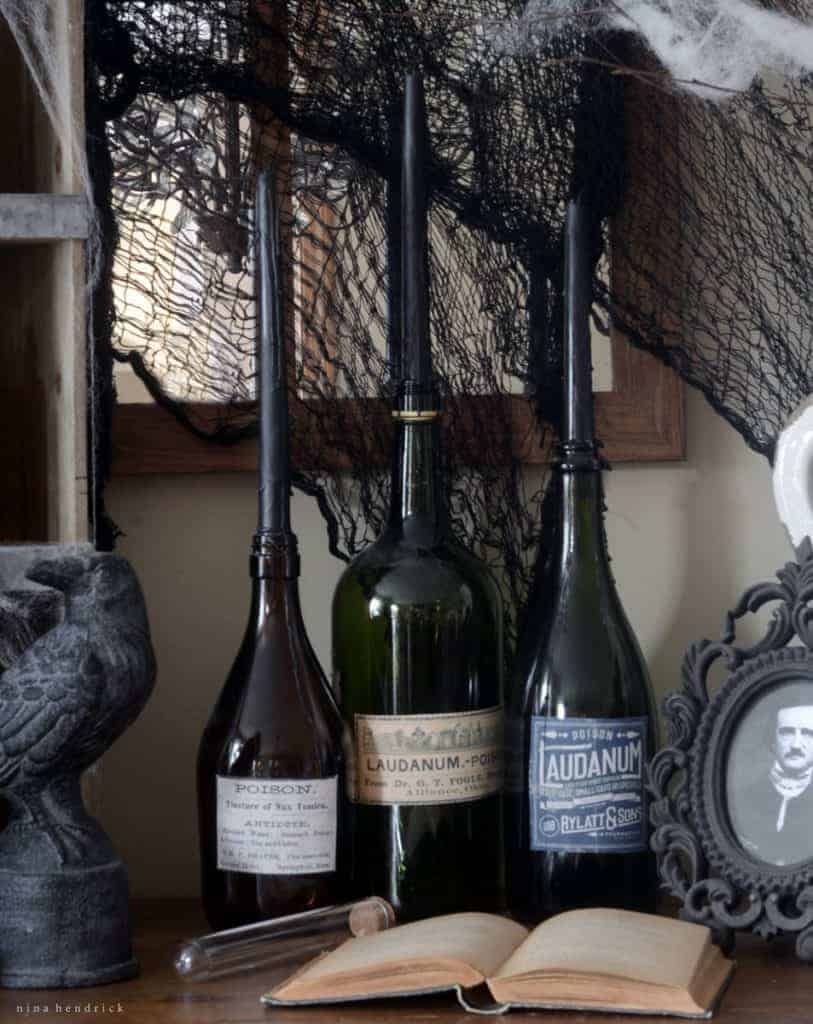 I have been holding onto these wine bottles for years. I think most of these came from my sister in law, who is more adventurous in her wine choices than I am. They make perfect (free!) candle holders, and the poison labels are the icing on the cake!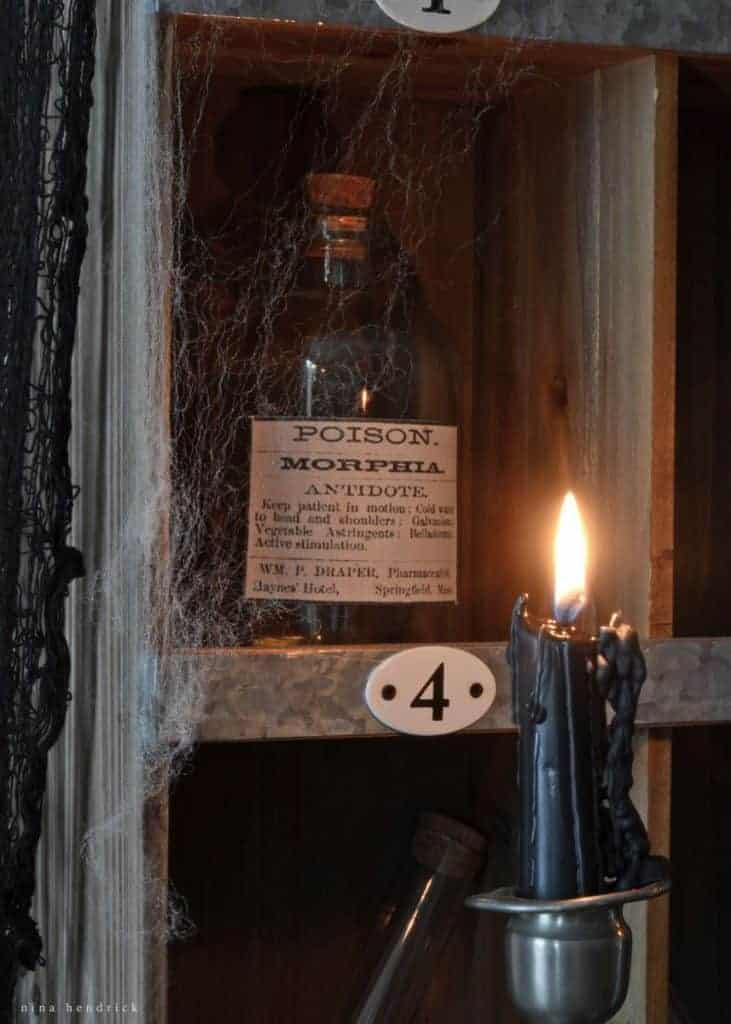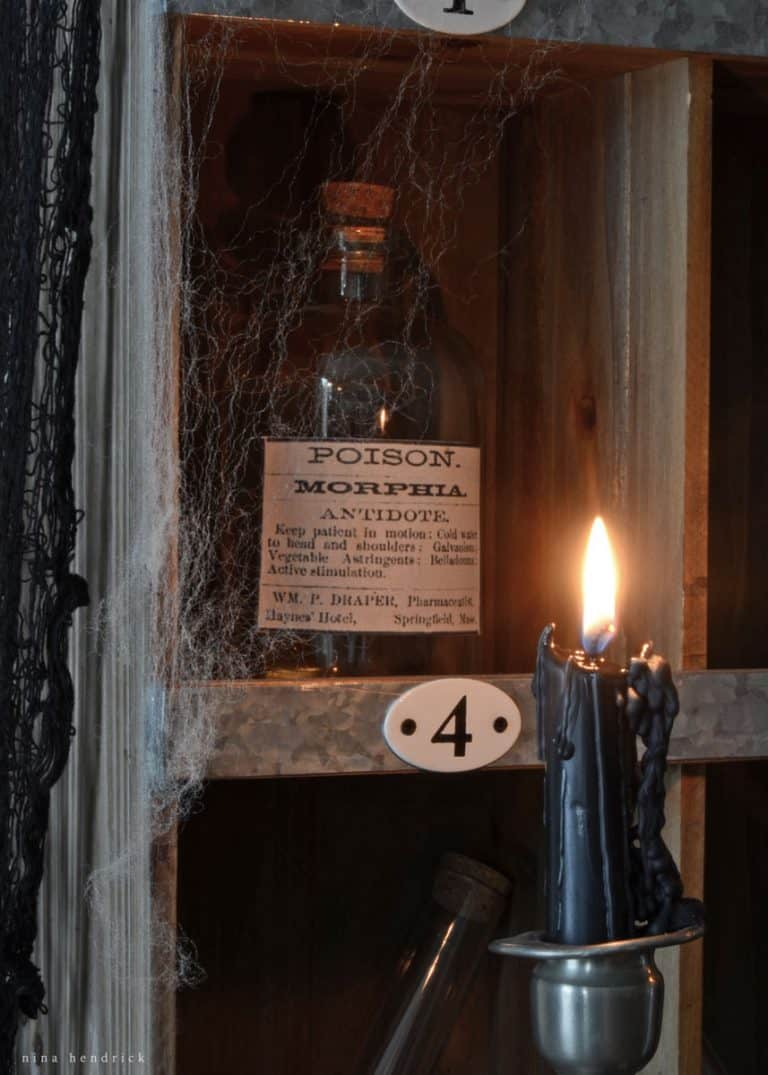 I played with taking photos of the candles lit and unlit. The grayish scenes are with the candles unlit. Since it was such a gloomy day, it kind of worked out perfectly for unlit photos. However, I included some of both! Also- don't worry, the candles are nowhere near as close to the hanging cobwebs and branches as they appear… or else everything would have been ablaze!
Get More Halloween Decor Ideas: [ubergrid id=14674]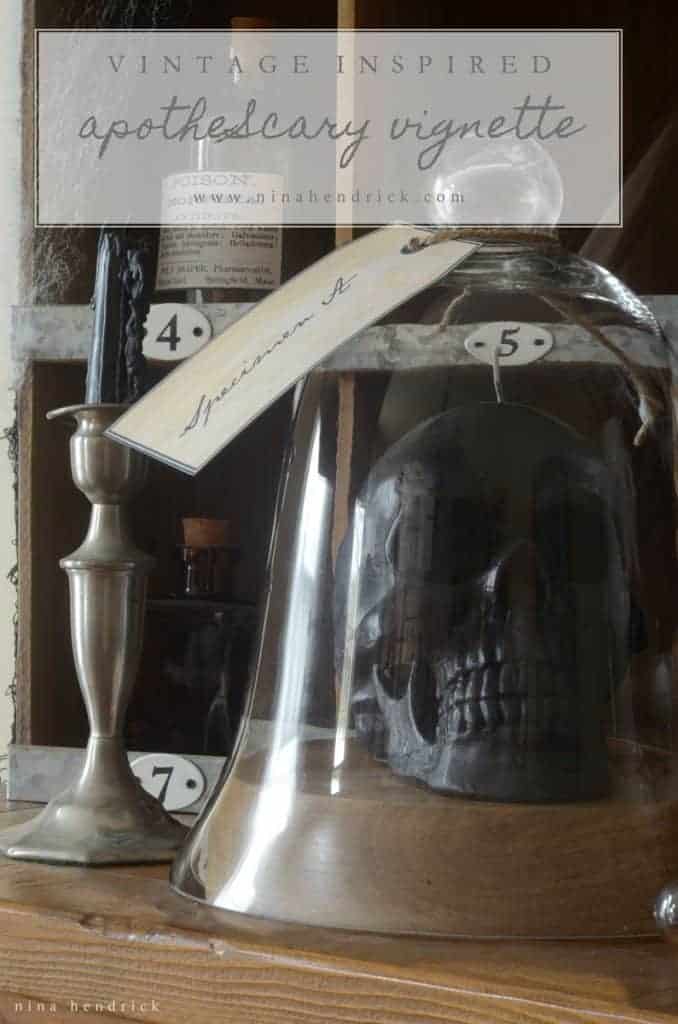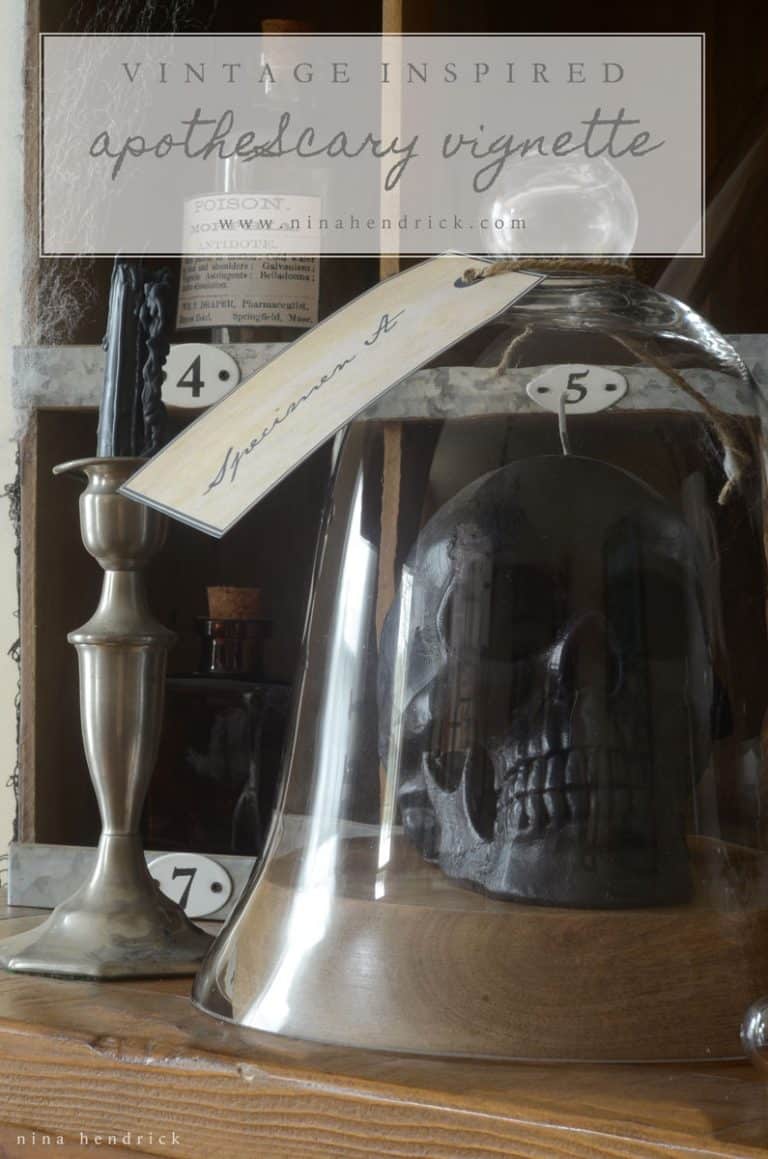 Make sure to check out all of the other stops on the tour! There are some spooktacular Halloween blogger homes!
House by Hoff / View From the Fridge / Blue I Style / Persia Lou / Little House of Four / Chic California / Southern State of Mind
Tiny Sidekick / The Happy Housie / The Dolen Diaries / Place of My Taste / Town and Country Living / Nina Hendrick / Three Little Greenwoods / My Creative Days