Holiday Style Challenge | An organized wrapping station and beautiful flocked tree transform a boring office into Santa's Workshop for Christmas!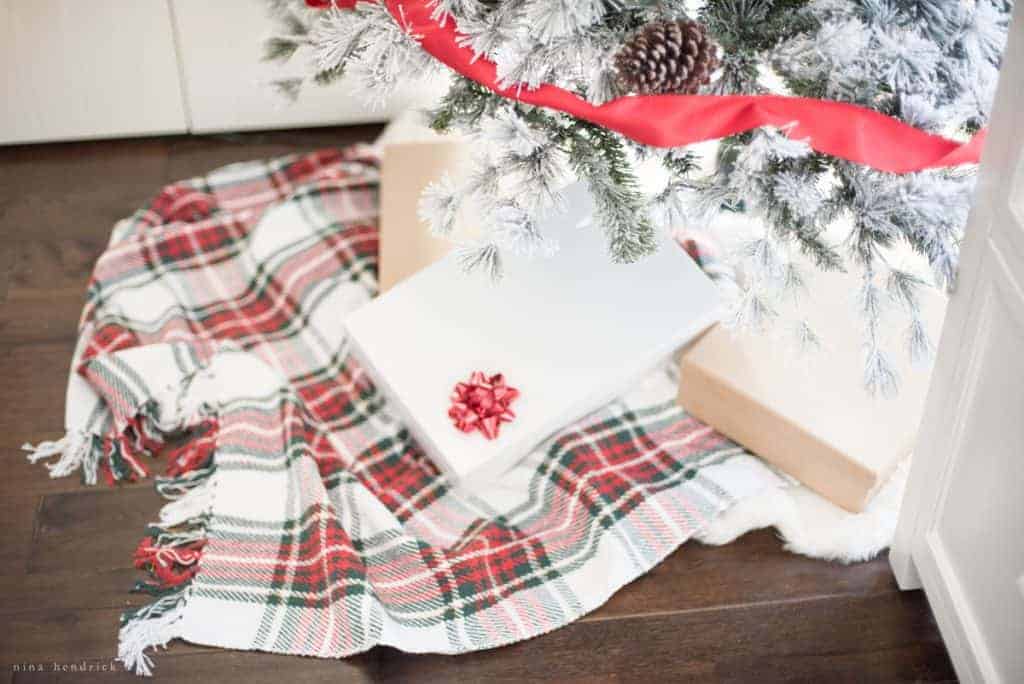 This post is sponsored by The Home Depot. The Home Depot provided me with products to share my holiday style challenge. All opinions are my own.
I was so excited this year to join up with the Home Depot to tackle their Holiday Style Challenge! Today I'm sharing part of the reveal here, and the other part over on The Home Depot Blog. Make sure to stop by to see the rest!
I had to start dreaming up what I wanted to do while it was still summer. It wasn't difficult to decide, for years I've had a vision of transforming my office into a Santa's Workshop type Christmas space with an organized wrapping station. I was thrilled to have the opportunity to finally make that vision into a reality! I'll save the story for why this is a somewhat ironic choice for the other post. ;)
The Wrapping Station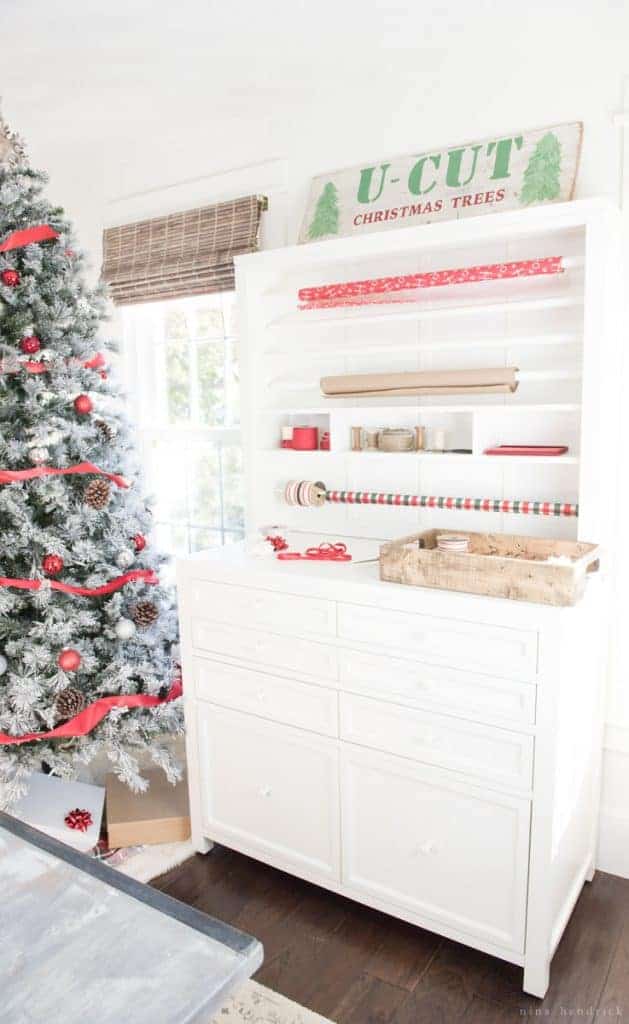 The Martha Stewart Craft Space furniture has been on my wishlist for ages. It's so clean and pretty looking, and it just seemed like it would make organizing ribbons and all of the other trimmings a breeze. It was always styled to perfection in the catalogs, and it has been a dream realized to have it in my space. Yes, I dream of craft furniture. I'm a simple girl!I chose the Gift Wrap Hutch and Scrapbooking Base. I have been able to neatly tuck away virtually all of my craft supplies in the many perfectly segmented drawers. It makes finding things so much easier, which will perhaps encourage me to do more crafting (maybe).
The Flocked Tree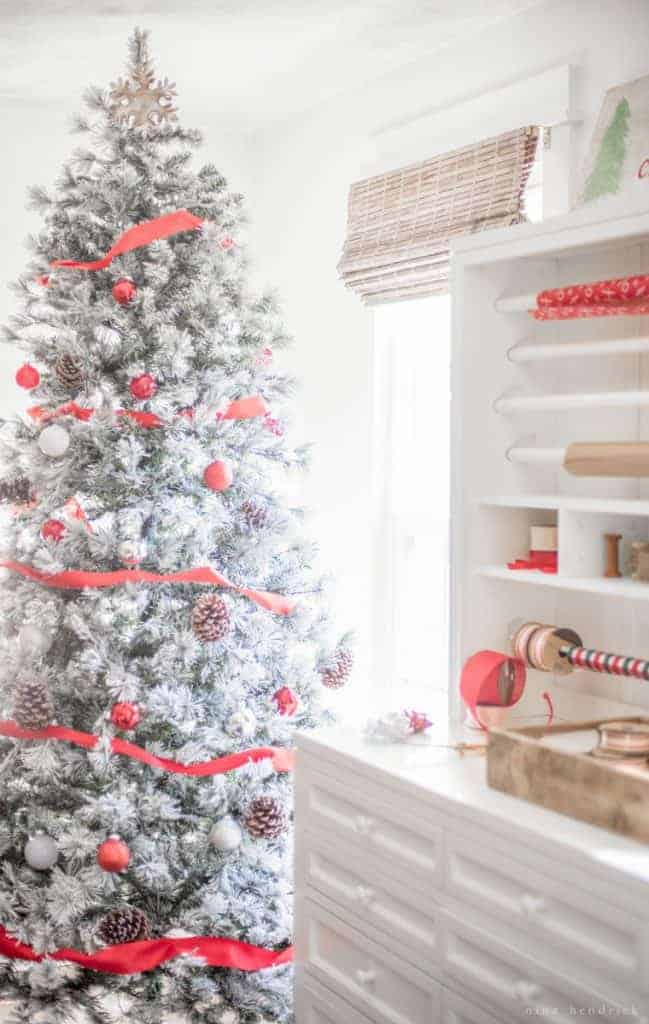 Another long-time wishlist item for me has been a flocked tree, so it truly felt like Christmas morning when I opened it up! I'm in love with this Lexington Christmas Tree, the quality is incredible. It's so full and pretty! The pinecones are the perfect touch to tie in with all of our rustic decor. I was also pleasantly surprised by the warm LEDs. I'll admit that I have had my reservations in the past about LED Christmas lights. However, these are warm and virtually indistinguishable from classic white lights.
Simple Details
The tree is garnished very simply so that I could let the flocking be the star of the show. I added some classic red and silver ornaments, as well as a piece of ribbon for the garland. You may have caught on recently that I'm all about simplicity in my decor these days. It leaves a lot more time to focus on the important things- like family time!
My office is still a work in progress, but for the Christmas season, at least it's a very pretty work in progress. I can't wait to share future updates to this space with you (especially more organizing!). I hope you enjoyed this inspiration today! Oh, and make sure to stop by The Home Depot Blog to see the story of why it's kind of funny that this wrapping station was my grand vision. :)
I acknowledge that The Home Depot is partnering with me to participate in this Holiday Style Challenge program (the "Program"). As a part of the Program, I am receiving compensation in the form of products and services, for the purpose of promoting The Home Depot. All expressed opinions and experiences are my own words. My post complies with the Word Of Mouth Marketing Association (WOMMA) Ethics Code and applicable Federal Trade Commission guidelines.